Are painting services worth it?
Hiring a professional painting company to carry out tasks can be quite costly, especially when there's quite a bit of real estate to cover.  These fees and the obvious DIY possibilities often make people question whether hiring a painting company is really worth it.
To help you decide for yourself whether these services are worth investing in, we've compiled a collection of pros and cons for working with a painting company.  As a little bonus, we've also thrown in various resources pertaining to home improvement, and construction.
The Pros and Cons of Painting Companies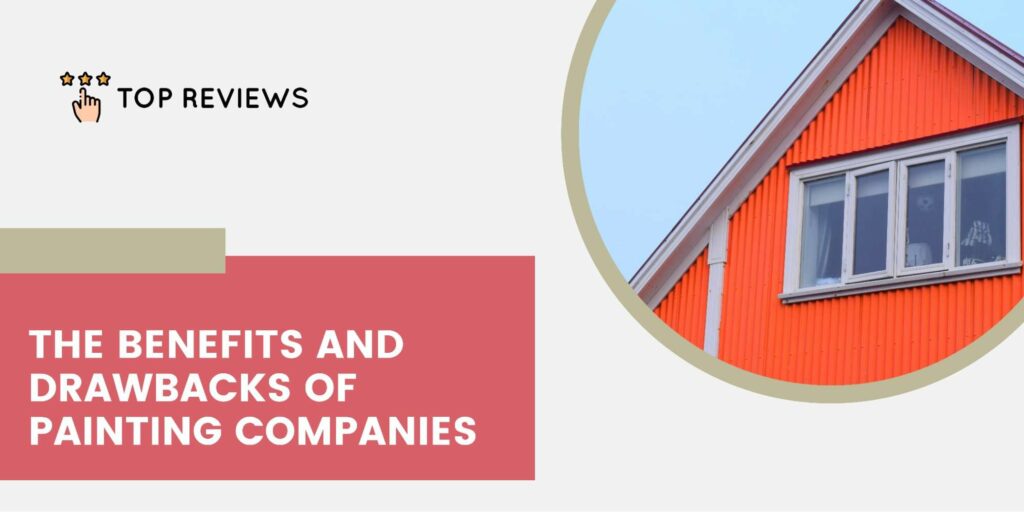 ---
Professional painters have the utmost experience
If you're working with a certified painting company that carries tons of experience and hundreds of jobs under its belt, it's safe to say you'll receive a praise-worthy project.  Many experienced companies and professionals will even offer guarantees to back up their work.
When you pair this with their expert skills, you get solid reassurance that your budget is going towards a worthy investment. Beyond this, experts will know exactly how to prep their work area in order to maximize efficiency while keeping your furniture and valuables undisturbed.
Nothing is worse than seeing a finished paint job and realizing you have paint splotches all over your carpet or coffee table.  As long as you find the right company, you won't have to worry about this occurrence.
Hiring a professional saves you time and effort
In addition to getting a clean and proper paint job on your interior or exterior walls, working with a professional will also save you tons of time and a mountain of effort. Unless you've painted your fair share of walls, chances are you'll take quite a bit of time to finish up a project.
A professional won't have this problem as they can paint your walls, and be out of your way in a relatively short amount of time.  If you're renovating or building your home, this can free up more time to allot towards more pressing matters like calling up a plumber or an electrician.
Working with a professional painter can be expensive
As we're sure you're aware, professional painters can cost quite a pretty penny when you need them to tackle a sizeable project. This can be quite tough if you're working with a set budget for your renovation or construction plan.
Aside from this, if your project is small enough and you're willing to put in quite a bit of work, it's entirely possible for you to paint your spaces. Now you probably won't be able to replicate the work of a seasoned painter, but your own handiwork may be sufficient for your needs.
You'll need to plan your projects around a painter's schedule
Painters, like many other technicians, often work on a tight schedule with lots of different clients.  This can sometimes put you in a bind if you need to split up work hours between different teams such as electricians, plumbers, and contractors.
Along with tight work schedules, an exterior painting project can be put on hold if you happen to fall victim to inclement weather. This means your work plans may end up having to be rescheduled or thrown out entirely if your painter is unable to render service.
Now that you're familiar with the pros and cons of working with painting companies, we hope you'll be better able to decide whether hiring a painter is worth the investment.