What services do hair salons offer?
Hair salons have slowly gained popularity in recent years as a kind of one-stop shop for all things hair-related.  From unique hair cuts to various treatments and procedures, salons often offer a wide variety of services.
To help you get a better grasp of what you can expect from your local salon, we've prepared a guide to common salon offerings.  In addition, we've also taken the liberty of including resources relating to hairdressers, cosmetics, dermatology, and more.
Common Hair Salon Services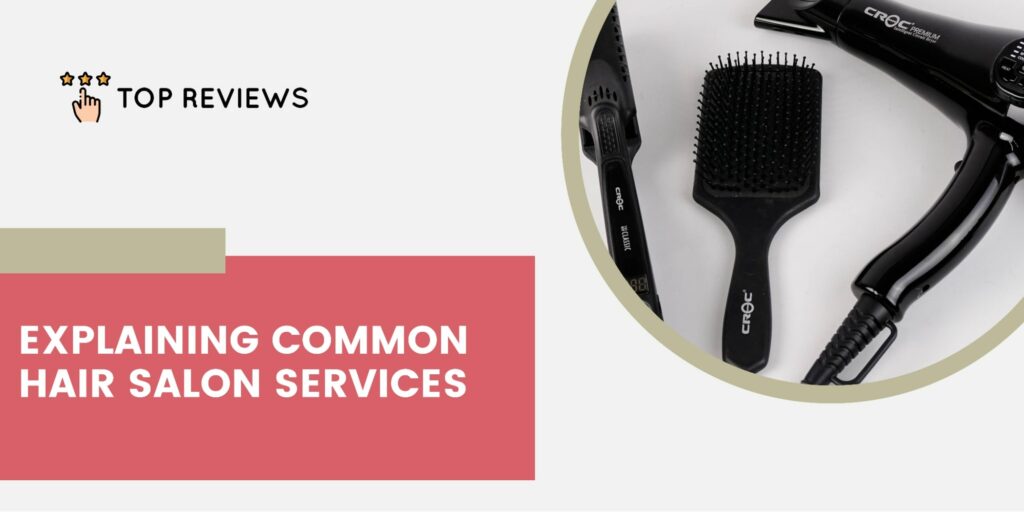 ---
Hair Cuts
The most common service offered by salons is, of course, hair cuts for both men and women alike.  Instead of employing barbers as is the case with barbershops, salons offer the skills of hairstylists who are better suited to cutting a wider variety of hair lengths and types.
To further enhance their capabilities salons also utilize various equipment such as blowers, driers, and hair irons.  From crew cuts and brush-ups to middle parts and bobs, you can look forward to an extremely diverse set of options when you step into a salon for a haircut.  
Hair Treatments
In addition to cutting hair, hair salons also offer unique hair treatments to help clients achieve a certain look or feel to their hair. These treatments are often carried out using a combination of scalp-safe substances and various equipment.
Some common hair salon treatments include short and long-term hair dyes, hair curling, hair straightening, and even hot oil saturation.  Many women enjoy these treatments as they help maintain strong and full hairdos without the need for sprays, and other temporary fixes.
Waxing
Taking hair removal a tad further, many modern salons have also begun to include body waxing in their list of offered services.  This allows folks to come into a salon and get all of their hair-related needs taken care of without having to visit a cosmetic clinic or hair-removal lab.
To encourage clients, many salons often offer hair removal packages that include hair styling, treatment, and waxing.
Manicures and Pedicures
Continuing their theme of expansion, most salons today also offer nail care and cosmetic nail services.  While these certainly don't compare to the services offered by podiatrists they can be great for those who simply want to make their nails look a certain way.
Manicures and pedicures generally involve cutting and cleaning the toenails and fingernails and applying nail polish, glitter, extensions, and other cosmetic products.
Facials
Many salons also offer facials and cosmetic masks so that clients can enjoy light skincare services as they receive manicures and pedicures.  The emergence of hair salons that employ these extra services has given rise to "beauty salons"
These are generally hair salons that employ services beyond simply cutting and treating hair.
With their basic services covered, you should have an easier time planning out your next trip to the salon. We sincerely hope the resources in this guide will also be of some help if you intend to seek out other cosmetic services.