Is It Difficult to Immigrate to New Zealand?
New Zealand is a popular place for tourists and migrants alike because of the neat balance that exists between work, health, and recreation.  But, if you've ever applied for a visa, you'll know that it takes more than a few clicks and a long wait to secure any type of travel permission.
For many, the process of immigrating to New Zealand is long and complex, which makes the ordeal seem quite difficult. With this short article, we'll help demystify the process of immigration and help you understand what to expect if you intend to move to this island nation.
What makes immigration so complex?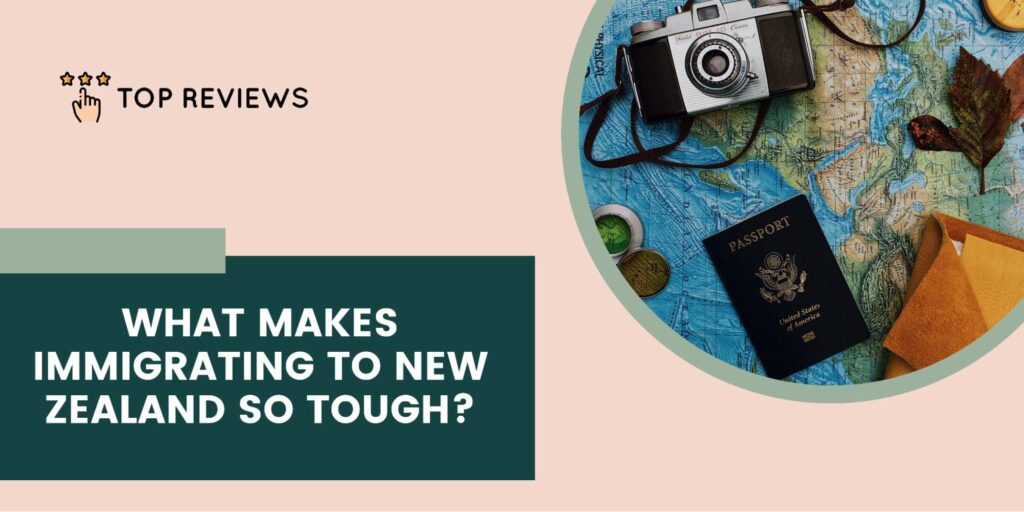 ---
To clarify, moving to New Zealand is relatively simple, but applying for and receiving a visa can be a long and intricate process. This is due to several factors:
1. Visa Restrictions
New Zealand is extremely strict when it comes to accepting newcomers.  For the most part, the country only accepts young, highly skilled workers with the drive and ability to contribute to society.
Because of these preferences, a specific visa type exists known as the skilled migrant worker visa.  But, with almost 30 other permanent residency visas, figuring out which one will work best is a tall order in and of itself.
The sheer number of visas would be difficult to understand without the help of an immigration lawyer.  And even with the help of such a lawyer, you'll still need to pass several background checks in order to move on to the later phases of immigration.
2. Immigration Fees
Another factor that makes immigrating to New Zealand—and almost any other country for that matter—complex, is the presence of fees and levies. Depending on where you're coming from, you could end up paying up to NZD $2,000 just for an application.
To make matters worse, the fee is non-refundable even if your application is declined.  Taking this into account, it may be necessary to seek the help of an accountant or financial advisor in order to help you get your finances in order before applying for a visa.
3. Processing Times and Application Periods
Beyond fees and restrictions, visa applications are only accepted during specific phases. This means that if you miss the first phase of the application, you'll have to wait until the next period to apply.
Add to this the long processing times for applications and the entire ordeal can become quite frustrating.  Because of this, it's important to brush up on New Zealand's visa schedules and legal systems.
Now to reiterate, immigration is a complex process regardless of which country you intend to move to. New Zealand is no exception to this unfortunate rule.
But if you are patient and meticulous in applying and meeting the necessary criteria, the process will be less of a hair-pulling experience and more like an exercise in patience. Though the process is complex, it can be manageable so long as you follow the proper procedures.
We certainly hope this article was able to clear up some of your concerns about moving to New Zealand. For all it's worth, most Kiwis would tell you that living in the Land of the Long White Cloud is well worth the extra effort.