5 Ideas for Men's Arm Tattoos
New Zealand is home to rolling farmlands, lush greenery, towering mountains, and rich tattoo culture.  Alongside the traditional Maori tattoo styles, many Kiwis have embraced modern patterns and designs inspired by cultures all around the globe.
With so many designs, picking your next piece of body art can be a real challenge. To make things easier, this guide will serve as a way for you to explore various options for your next sleeve, or forearm tattoo.
Traditional Arm Tattoos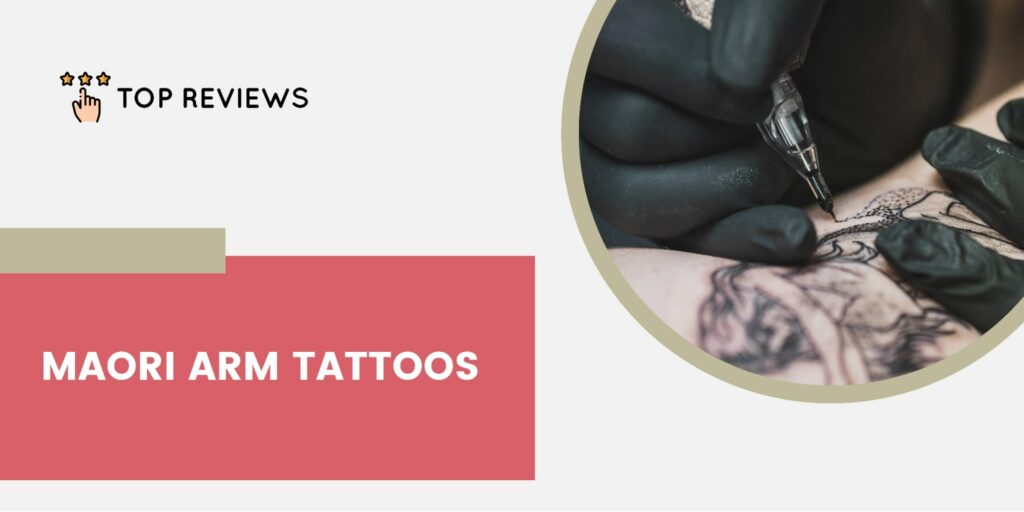 ---
While most people will be familiar with Ta Moko, a form of ink reserved only for the faces of Maoris.  Kirituhi, on the other hand, is perfectly acceptable for everyone and is commonly placed on the shoulders, arms, & pectoral areas.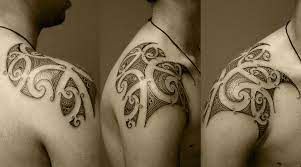 Kirituhi designs are often made to tell the story of the wearer using traditional symbols and patterns.  Because of this, no two Kirituhi tattoos will ever be the same.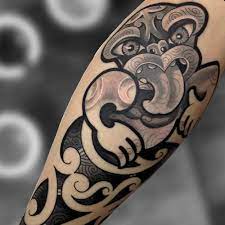 Common Kirituhi tattoos include totems, patterns, lines, spirals, and even traditional Maori figures. There is no end to the types of designs available, and the only true limitation is the skill of your artist and your collective imagination.
Modern Arm Tattoos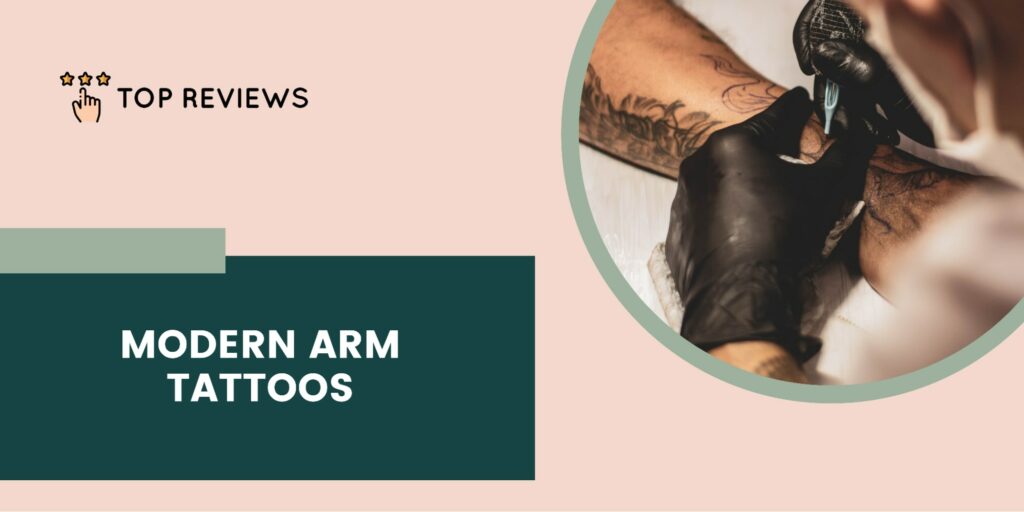 ---
With traditional arm tattoos covered, it's time to explore some common modern designs.
Nature Themed Sleeves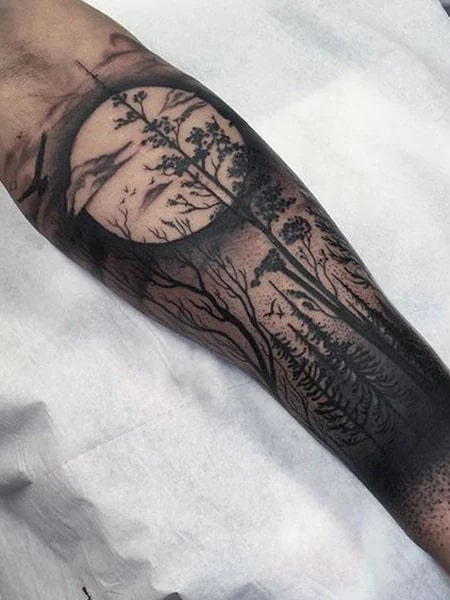 These designs make use of trees, wildlife, and landscapes to create aesthetically pleasing renders of real-life nature scenes. They work well for those who enjoy the natural shapes found in nature and can be accomplished in a variety of simple and complex styles.
Animal Tattoos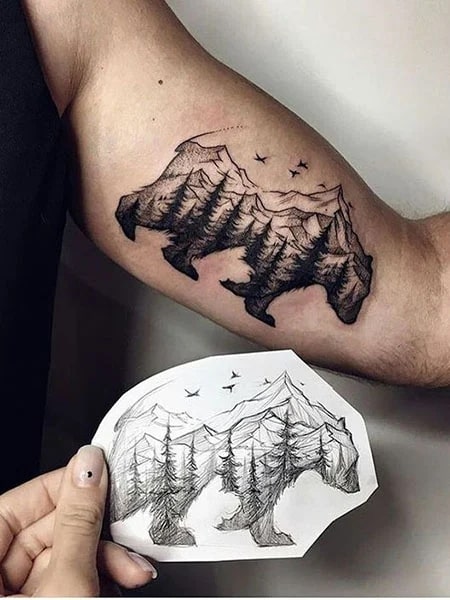 Animal inspired designs can come in different forms, from standard silhouettes to realistic renders and even abstract interpretations. Most wearers will choose an animal that they associate themselves with to provide greater depth to their designs.
It's worth noting that these particular designs are usually better on biceps and shoulders since thinner areas such as the forearm may not be the best canvases for complex designs.
Also, if you have particularly hairy arms, a waxing may be in order to provide a cleaner canvas.
Geometric Tattoos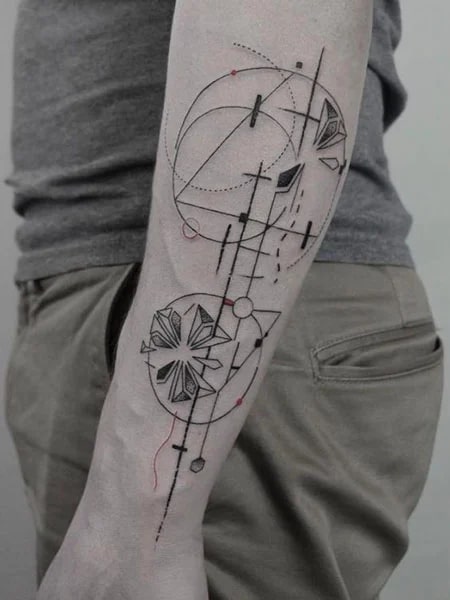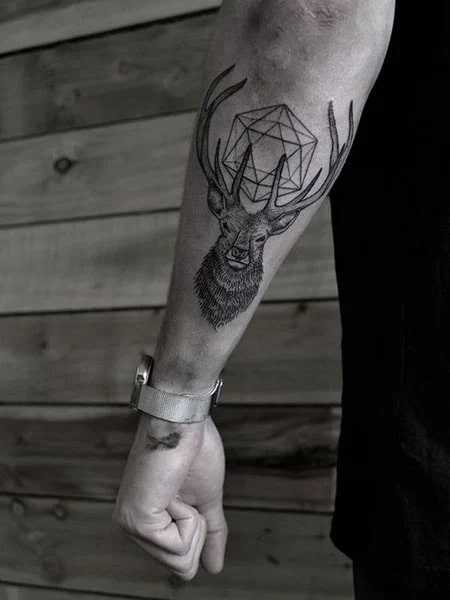 Geometric tattoos come from a newer type of design that emphasizes sharp edges and the incorporation of shapes and angles.  These tattoos have a very distinct look and some people would liken them to architectural blueprints and abstract 3D art.
Though they are quite aesthetically pleasing due to their symmetric designs, the popularity of geometric tattoos also makes them quite common.
Skin Tear Tattoos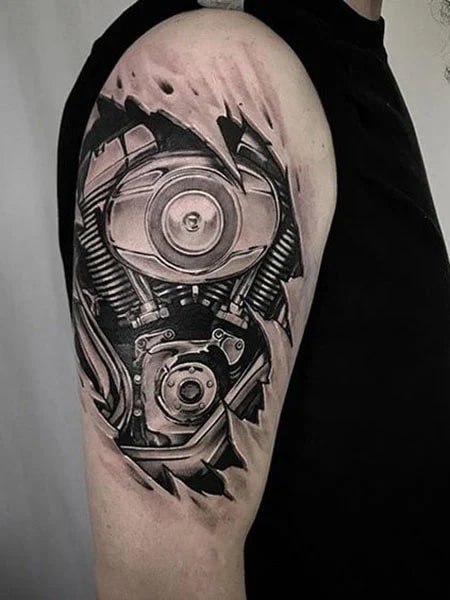 Skin tear tattoos are sometimes a hit or miss because while some enjoy the realistic torn skin look, others will find the image a bit gory and off-putting.
However, one thing that is definitely undisputed is the skill and artful mastery required of an artist to properly create a skin tear tattoo. Done right, these designs can produce amazingly vivid pieces that seem to defy common sense.
Done incorrectly, these designs can end up looking like a failed attempt at a 3-D drawing.  This can ultimately lead to extreme dissatisfaction and in some cases, a hasty trip to a tattoo removal clinic.
Aside from a wide variety of tattoo ideas, another key takeaway from this guide would be to work with a quality tattoo artist.  This will save you time, money, and pain since you won't have to go under the knife or in this case laser, to remove your tattoo completely.
If you're already set on a design or tattoo style, all that's left is to order some tattoo bandages and antibiotic ointment for aftercare.  We'd also recommend getting a good night's sleep to avoid becoming lightheaded during the long tattooing process.
Whether you choose to go traditional or modern, it's important to remember that your ink should always relate to who you are and what you enjoy. We certainly hope our list was able to jog your creative drive and help you think up some unique prospects for your next ink session.