What services do office cleaners offer?
For the average cleaner, sanitizing a large space full of various equipment can be quite a tall order. Most companies are well aware of this and it is the main reason they resort to specialized office cleaners for almost all their maintenance needs.
If you're unsure as to what office cleaners have to offer, this guide to their basic services may be of some help. As a bonus, we've also prepared resources for house cleaning, window specialists, carpet cleaners, upholstery services, and other related topics.
Breaking Down Office Cleaning Services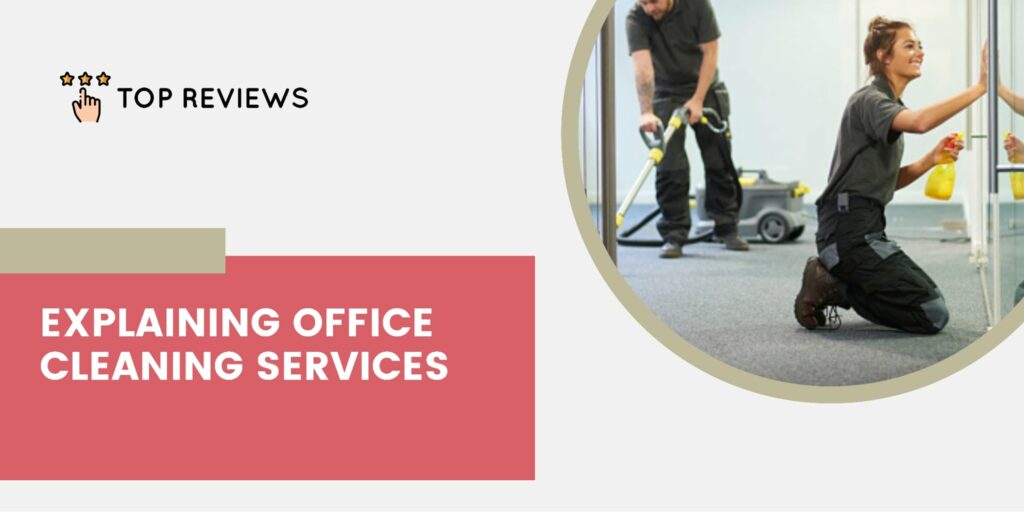 ---
Basic Cleaning
Basic cleaning covers light maintenance such as sweeping floors, mopping tiles, wiping down surfaces, and tidying up common spaces such as break rooms, and reception areas. Overall this type of service covers general practices that help maintain a clean and healthy office.
This type of cleaning is best suited to smaller offices that do not see a considerable amount of foot traffic. If you find that you're able to perform most of the items on your office cleaning to-do list, you're likely to benefit to some degree from basic cleaning services
Deep Cleaning
Deep cleaning takes basic office maintenance a step further by performing more in-depth and labor-intensive procedures. This includes cleaning specific equipment, tidying cubicles, deep cleaning carpets, and even polishing floors.
This type of cleaning service is best for larger offices that see lots of traffic and often become messy over the course of a work year. Cleaning experts believe that deep cleaning services should be performed at least twice a year to keep an office clean and safe.
Disinfection
While there is a degree of disinfection that occurs from both basic and deep cleaning services, sometimes full disinfection is needed. This usually involves manually wiping down or spraying common areas of infection with hospital-grade disinfectants.
With the recent pandemic wreaking havoc on health and safety everywhere, it has become common practice to carry out disinfection in order to avoid transmitting diseases. It's worth noting that most disinfection procedures will require several days to be carried out.
Sanitation
Sanitation is rather similar to basic cleaning but it differs in that only the most commonly used areas are cleaned. This often includes surfaces such as keyboards, monitors, desktops, mouses, faucets, and even office chairs.
Janitorial Services
Janitorial services generally serve as a one-stop offering that covers everything from carpet cleaning and mopping to sanitation and disinfection. Most janitorial companies put an emphasis on commercial cleaning so they usually make use of industrial strength cleaning products.
The biggest draw to this type of service is the fact that companies will not need to outsource other cleaning services to third parties. Depending on the contract agreed upon by the company, janitors are generally equipped to handle most cleaning and maintenance needs.
Depending on your needs, you may need to utilize one or more of the above offerings. Regardless of what services you decide on, we sincerely hope this guide was able to provide you with a decent sense of what office cleaners have to offer.