Tree trimmers vs arborists, what's the difference?
Tree trimmers and arborists share many distinct similarities in terms of the services and skills they offer.  Because of these similarities, it can be tough to figure out which professional you should hire for your tree-related concerns
To help you decide between these two tree experts, we've prepared a quick guide detailing some of their differences.  In case you're looking for other greenery services we've also included resources for lawn care, mowers, landscapers, home renovations, and the like.
The differences between arborists and tree trimmers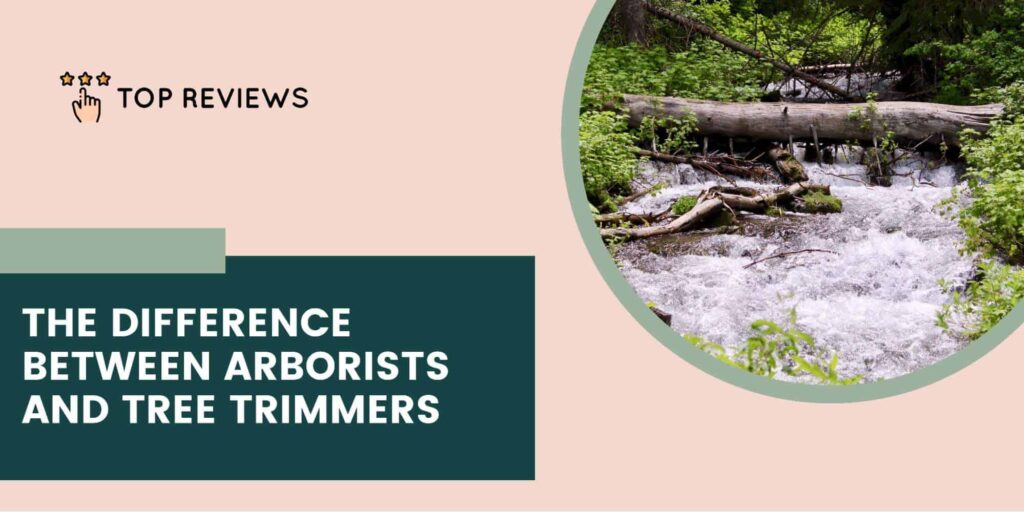 ---
Training/Credentials
The biggest difference between tree trimmers and arborists is the fact that the latter does not carry any qualifications other than a wealth of experience working with trees.  While this can be extremely useful for general applications, it can be less helpful in specialized scenarios.
Arborists, on the other hand, are fully trained and certified with most arborists having roughly 3 years of education and work experience with trees. In addition to this, arborists must also pass a special certification exam.
This exam consists of various questions regarding tree inspections, tree diseases, treatments, and the like. Once an arborist has passed this examination they must continually take recertification exams to retain their title and credentials.
Overall this difference in training makes arborists better suited to tree issues that cannot easily be fixed through pruning or trimming.
Services
Arborists and tree trimmers commonly share skills such as trimming, pruning, fungus/pesticide application, and general tree maintenance. But, beyond this, the two professionals diverge in terms of the extra services they offer.
In general, tree trimmers are better suited to tasks that require physical work such as tree stump removal, tree binding, and even tidying. In this sense, their service usually leans more towards enhancing tree aesthetics and reducing public risks from rotted branches and fallen trees.
Arborists on the other hand are well versed in taking care of a tree to ensure proper growth and continued health all throughout its life. Their specialized services include tree grafting, disease assessment, and disease treatment.
If you want to prolong the life of your tree, you're better off enlisting the help of a fully-licensed arborist.  You should seek a tree trimmer if your concern doesn't involve specific tree diseases or specialized treatments.
Capabilities
Last but not least, while tree trimmers do not require any order or permit to prune and trim a tree they must secure a court order if they intend to cut down a tree.
Arborists are capable of inspecting and deciding whether or not a tree can be cut down, without the need to secure a permit.  Since they are fully licensed and familiar with most procedures, they are capable of securing a permit relatively easily if the situation calls for one.
Now that we've covered the differences between arborists and tree trimmers, we hope you'll find it easier to differentiate these two professionals. We also hope the resources and links within this article can be of some help if you're ever in need of tree-related landscaping services.