The Least Sunny Places in New Zealand for Sun Haters
Are you looking to escape the sun in New Zealand? Then you should go to the least sunny places in the country!
Some of New Zealand's least sunny places are Balclutha, Mt. Cook, Invercargill, Reefton, Middlemarch, and Palmerston North.
These are popular for sun haters because their sunshine hours are usually around 1600 per year compared to the 2000 most places in the country get. They also have moderate climates that make excursions easy and plenty of things to do for fun. 
Let's check each one out below!
Balclutha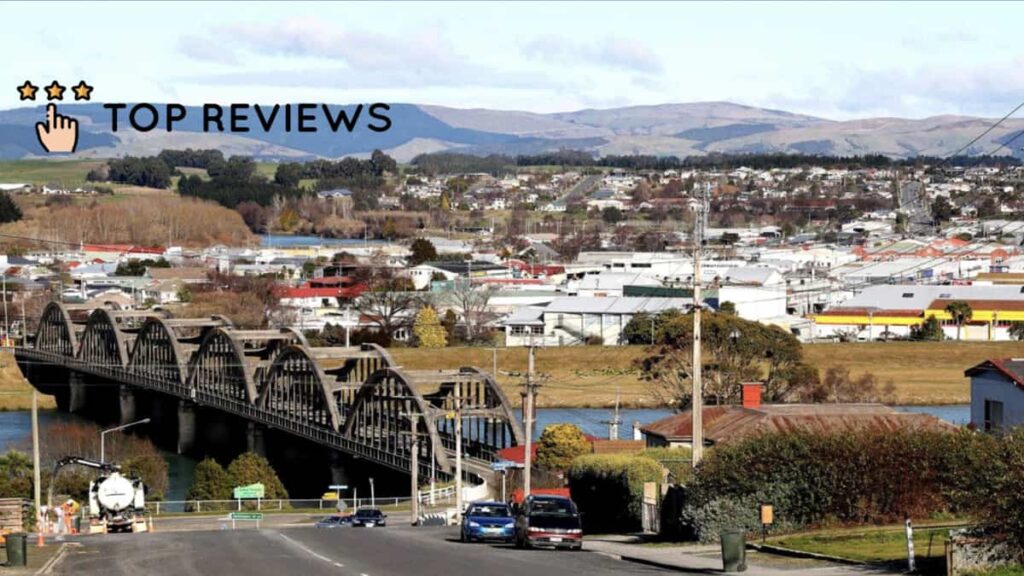 Balclutha, in South Otago, had the least sunshine hours in all of New Zealand in 2021, with only 1628. This is closer to the annual sunshine hours for London (1500) or Freiburg (1700) than Wellington or Auckland (2050)!
Balclutha has short, bitterly cold winters and mild, breezy, partly overcast summers. Throughout the year, the temperature rarely drops below -1 degree or rises above 23 degrees, averaging between 2 and 19 degrees Celsius.
From December 7th to March 20th, the warm season lasts for an average of 3.4 months, with daily highs exceeding 17 degrees Celsius.
Meanwhile, from May 28th to August 20th, the average daily high for the winter season is below 10 degrees Celsius, making it the chilly season.
This means July is the coolest month in Balclutha, with average lows of 2 degrees and highs of 9 degrees.
Notable Things to Do in Balclutha
Stop by Naish Park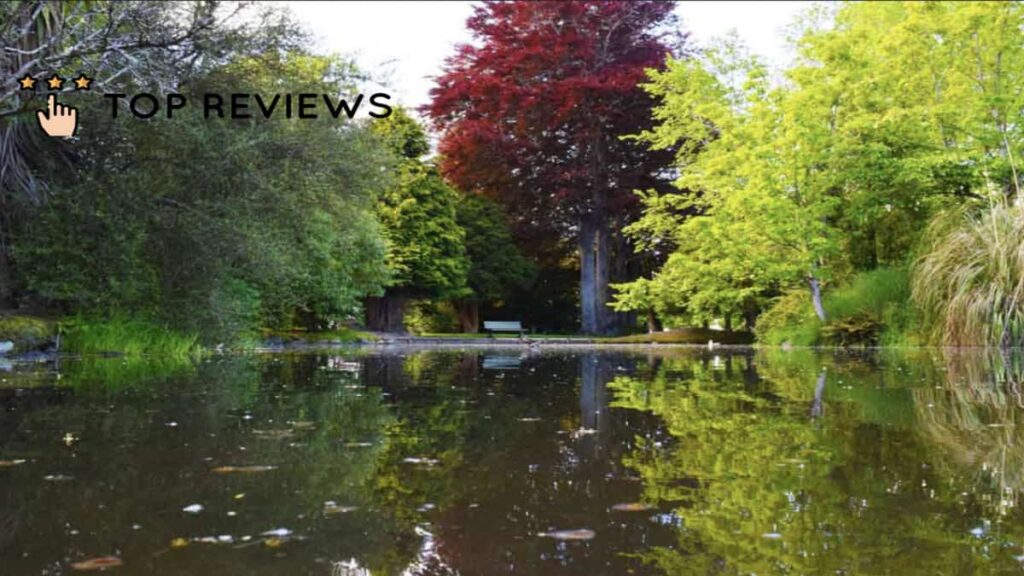 Address: 62 Charlotte Street, Balclutha 9230, New Zealand
Naish Park is more than just your typical town park. It also features an aviary, duck pond, and flower beds.
People can visit the aviary to see exotic birds and picnic in this scenic area.
Go explore the Catlins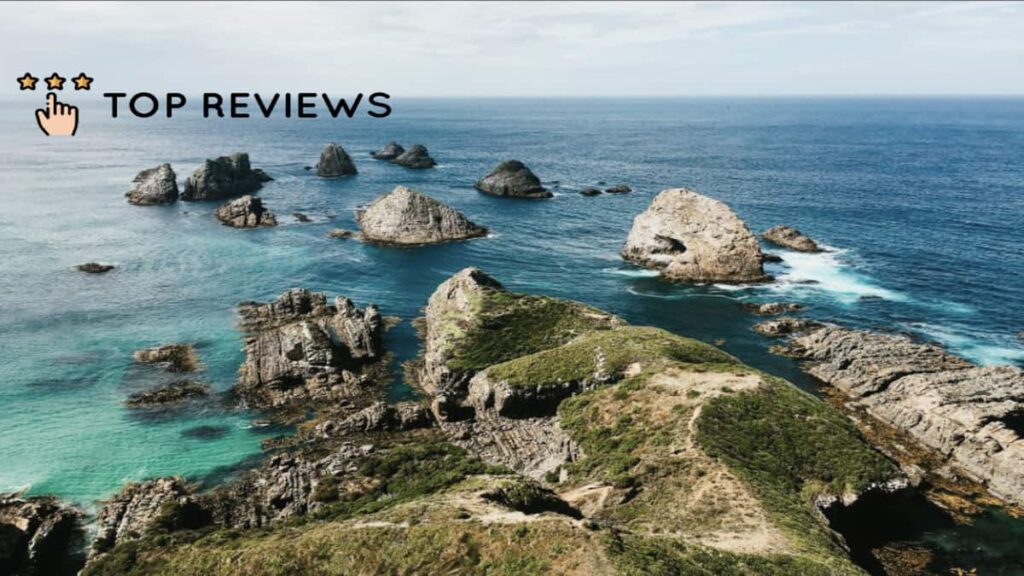 The Catlins are a rough stretch of the South Island coastline that is home to waterfalls, beaches, sea lions and penguins, lighthouses, and excellent camping sites. 
Go to Blair Athol Walkway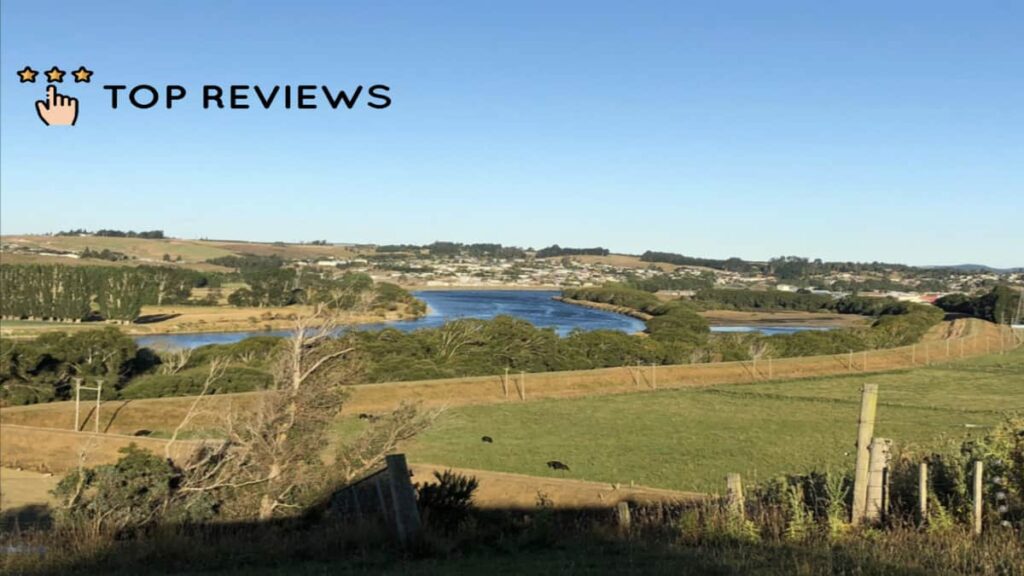 Address: 64 Charlotte Street, Balclutha 9230, New Zealand
The Blair Athol Walkway is a leisurely 1.5-hour nature walk that follows the banks of the Clutha River, New Zealand's second-longest river. Many even come here to fish for salmon and trout. 
Aoraki/Mt. Cook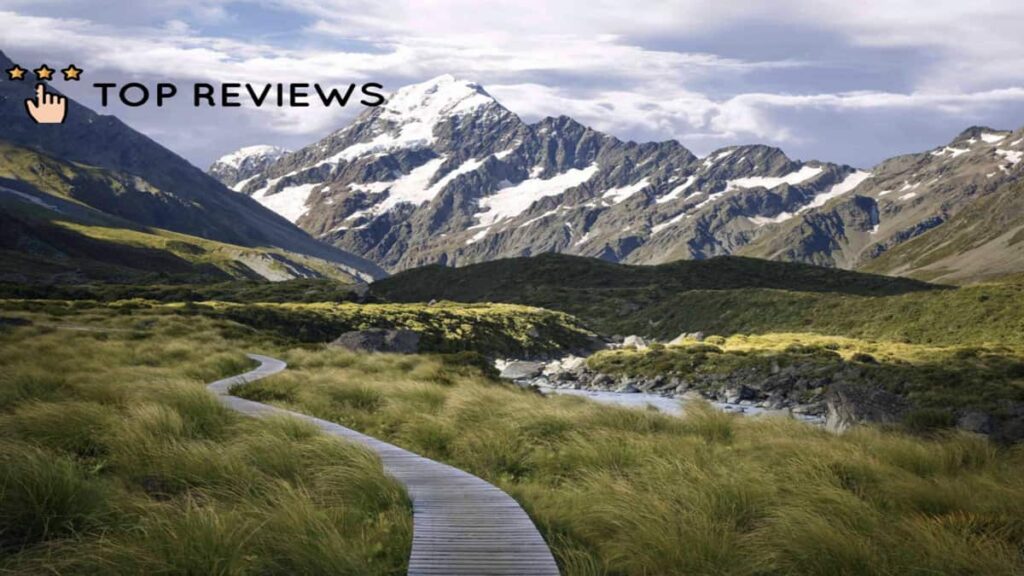 In 2021, just 1652 hours of sunshine were recorded at Mt. Cook. This is another area sun-haters will love!
Note that the alpine climate of Mt. Cook Village brings mild summers and snowy winters. The average high during the summer is 21 degrees Celsius, while the average high during the winter is 6 degrees Celsius.
Regardless of the season, hikers who come here should pack for the possibility of encountering chilly winds. Due to its proximity to the Tasman Sea, which can bring abrupt storms, the area is subject to rapid climate change.
Notable Things to Do in Aoraki/ Mt. Cook
Glacier Kayaking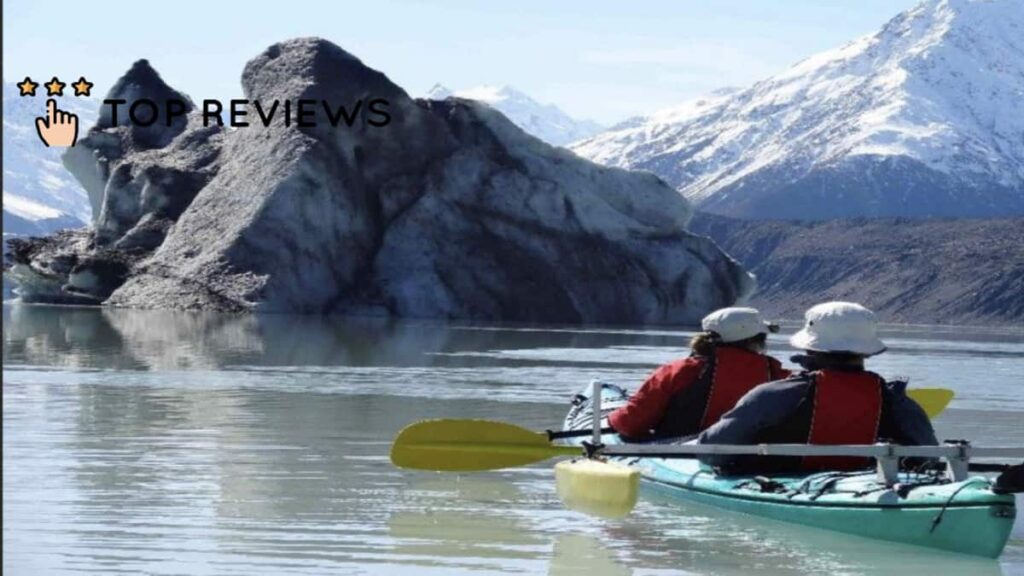 Mueller Glacier Lake and Tasman Glacier Lake, located in the area, are two of the few glacial lakes in the world that visitors may easily visit and see icebergs. Glacier kayaking allows you to get up and personal with this surreal terrain.
Alpine Trekking and Mountaineering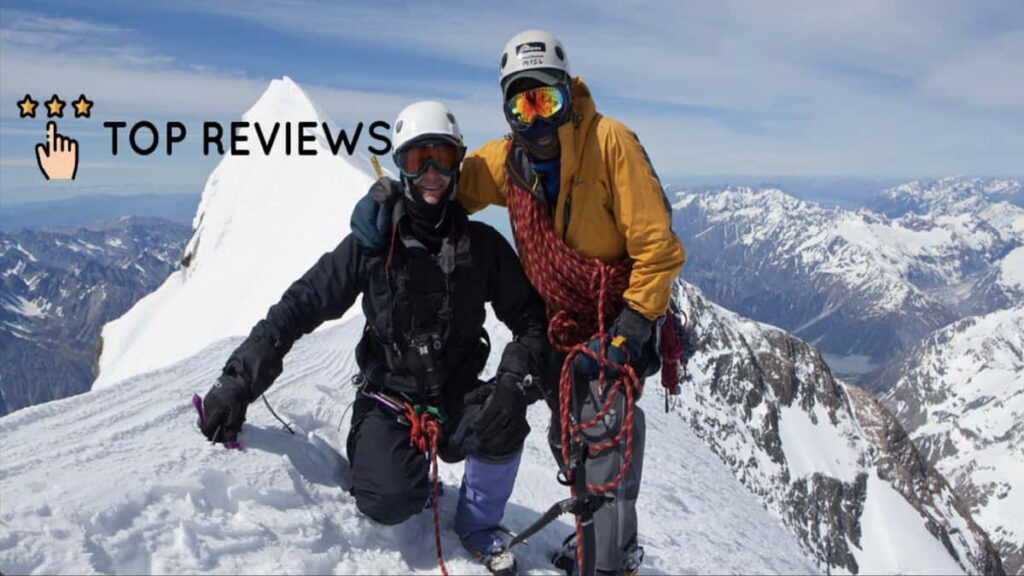 Aoraki/Mt. Cook National Park is the Mecca of New Zealand's outdoor enthusiasts.
Some take guided alpine excursions and climbs because Mount Cook isn't a monstrosity by global standards. Still, its relative height and rapid ascent make it a challenging, world-class climb for mountaineers.
Mount Tasman, Mount Sefton, and Mount Aspiring are a few other peaks of interest in the region.
Invercargill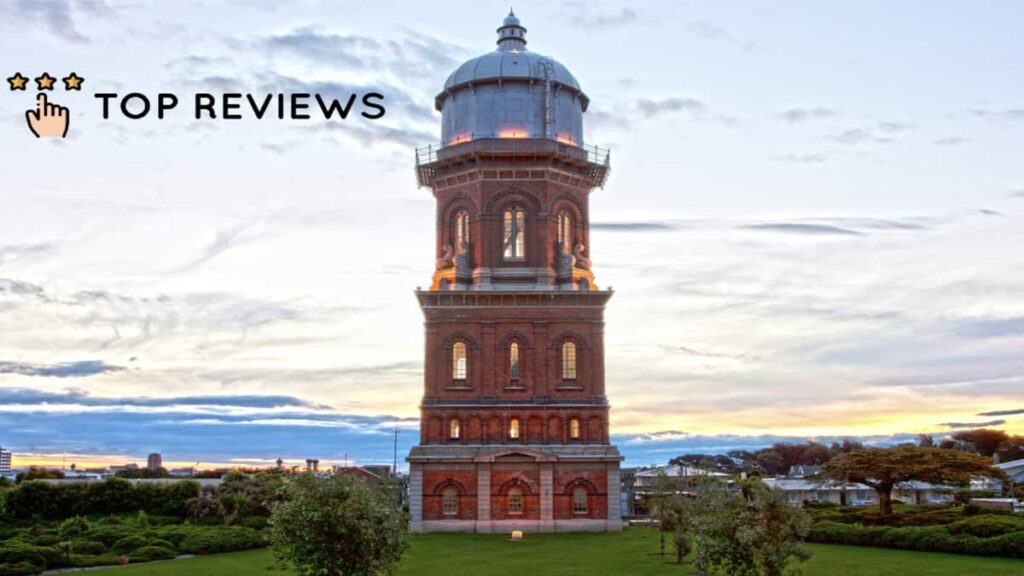 Invercargill, a southernmost city, received just 1704 hours of sunshine in 2021, making it an ideal break for shade seekers who forget their sunglasses at home.
It is damp, windy, and partially cloudy in Invercargill all year long. The summers are mild, while the winters are brief and quite cold.
Temperatures rarely drop below -1 degree or rise beyond 22 degrees Celsius throughout the year.
From December 7th to March 19th, the warm season here lasts for an average of 3.4 months, with daily highs exceeding 16 degrees Celsius. Invercargill experiences its warmest weather in January, with highs of 18 degrees and lows of 10.
Daily highs during the cool season, which runs from May 30th to August 19th, are often below 10 degrees Celsius. 
Notable Things to Do in Invercargill
Take a trip to Oreti Beach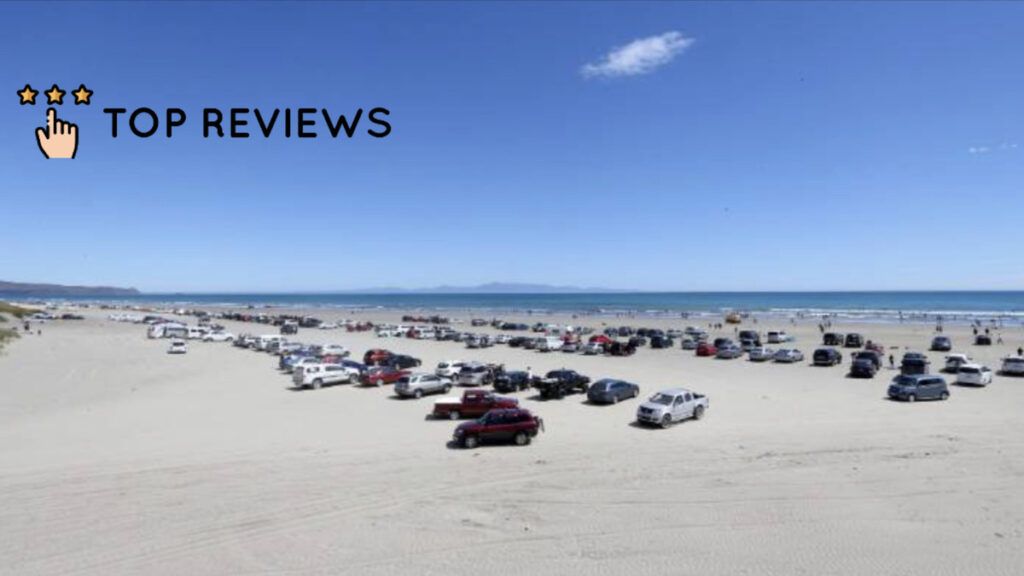 Oreti Beach is a short distance from the heart of the city and is guaranteed to please even the most jaded beachgoer.
It's one of the few beaches in New Zealand that allow vehicles and visitors to enjoy the beach without dealing with many of the typical hassles (namely, the sun and sand).
Be in awe of the Aurora Australis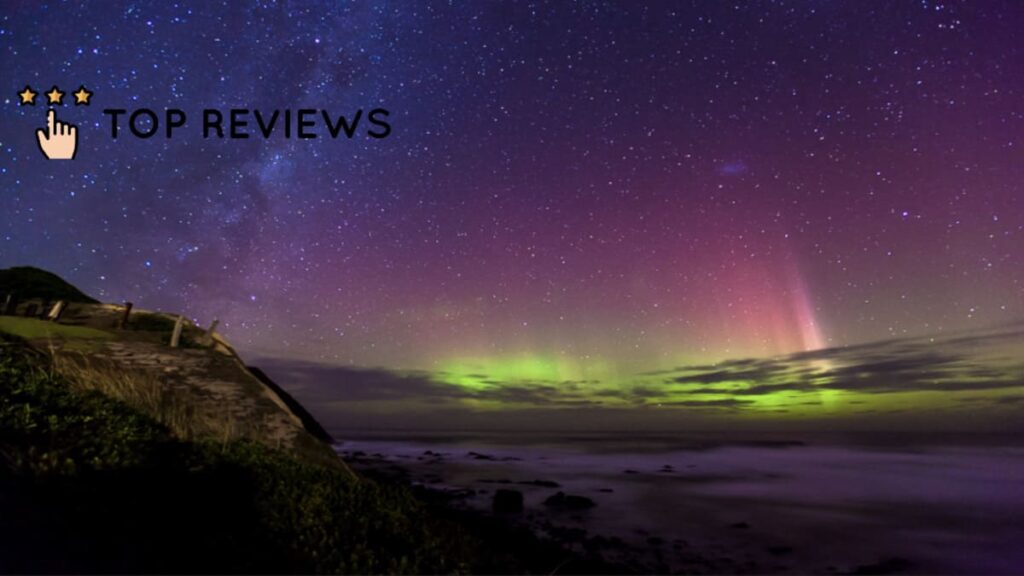 Invercargill is one of the best sites in New Zealand to see the famed pink and green lights due to the city's low pollution levels, extreme southern location, and unbelievably pure skies.
The most fantastic time to go to Invercargill to catch them is during the winter, so plan your trip for that time!
Go check out Queens Park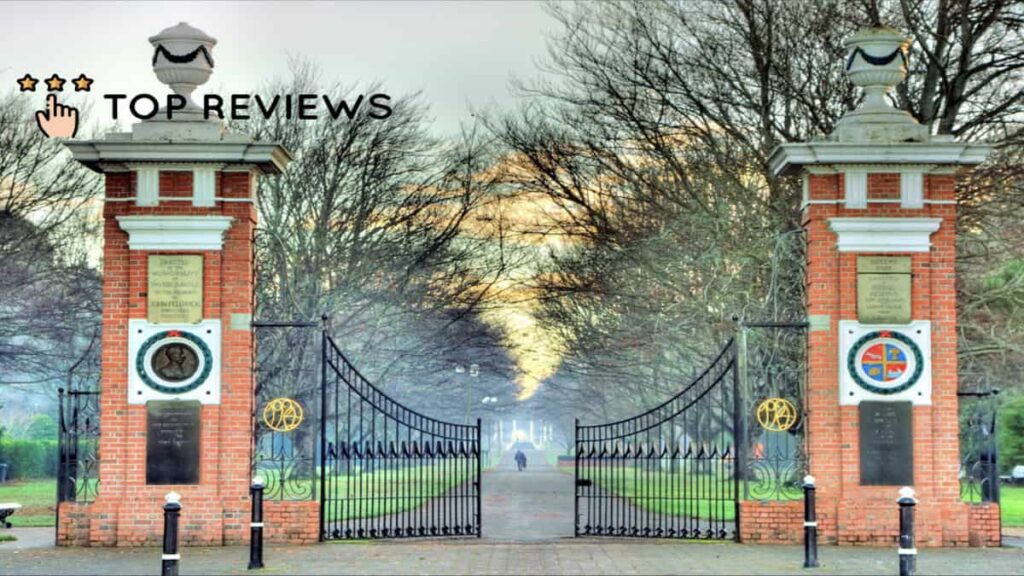 Queens Park is the place to go to make the most of the mild weather. This park spans 80 acres and features a variety of plants, an aviary and animal reserve, a popular playground and waterpark, and an 18-hole golf course in the middle of the city.
Reefton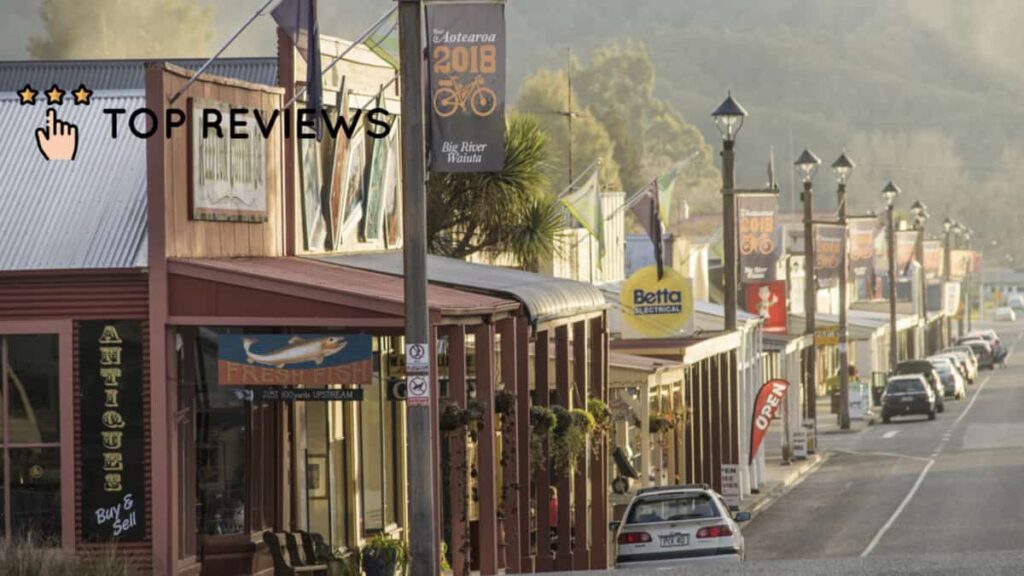 Reefton is another very shady city that only saw 1751 hours of sunshine in 2021.
The warmest month in Reefton is February, with an average temperature of 15.9 degrees Celsius. At 6.8 °C, July is the coldest month of the year.
Temperatures in Reefton average 11.4 degrees Celsius each year. It snows an average of 1.4 days yearly, while the temperature rises over 26.7 °C on an average of 22.1 days yearly. 
Notable Things to Do in Reefton
Take a trek through town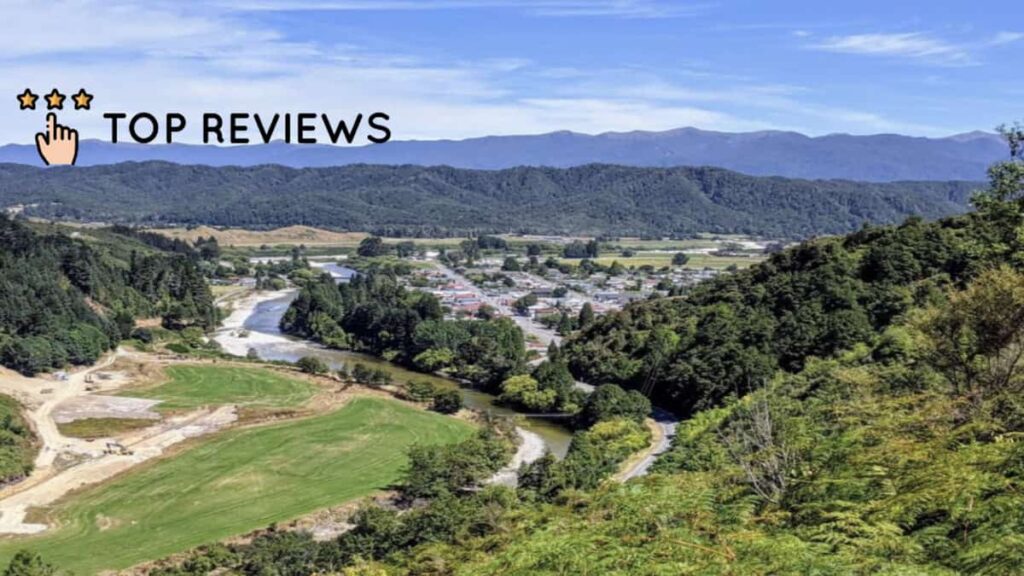 The historic town is home to many fascinating treks, such as the Bottled Lightning Powerhouse Walk, which brings visitors to the powerhouse location that provided New Zealand's first public source of electricity.
Take a visit to Reefton Distilling Co.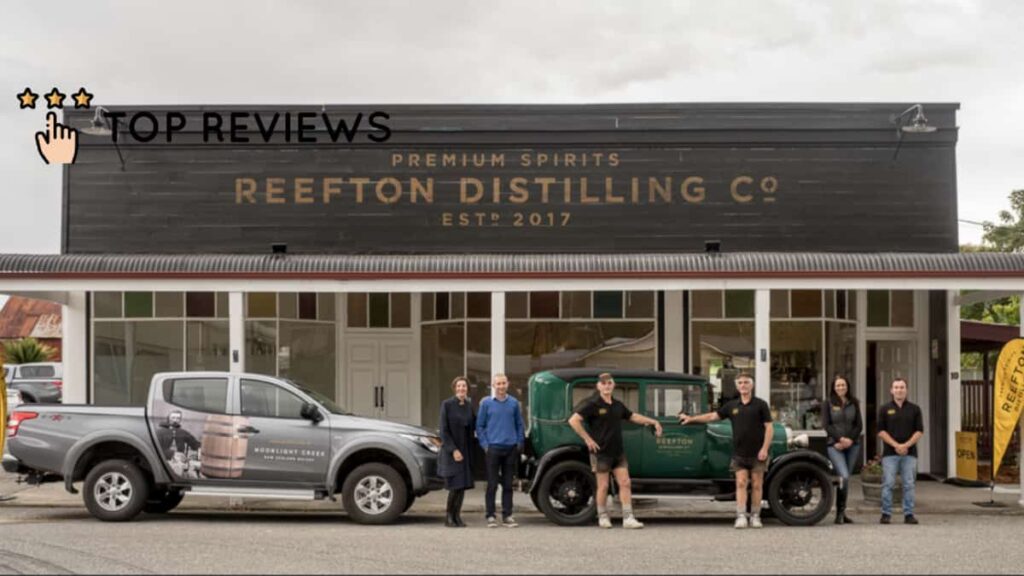 Address: 10 Smith Street, Reefton 7830, New Zealand
To those who believe gin and tonics are best enjoyed outdoors, think again. Using the region's plentiful supply of fresh rainwater and native botanicals, the distillers at Reefton Distilling Co. produce not just gin but also whiskey, vodka, and other liqueurs.
Their distillery and basement entrances are open to the public, so those are also worth a look.
Middlemarch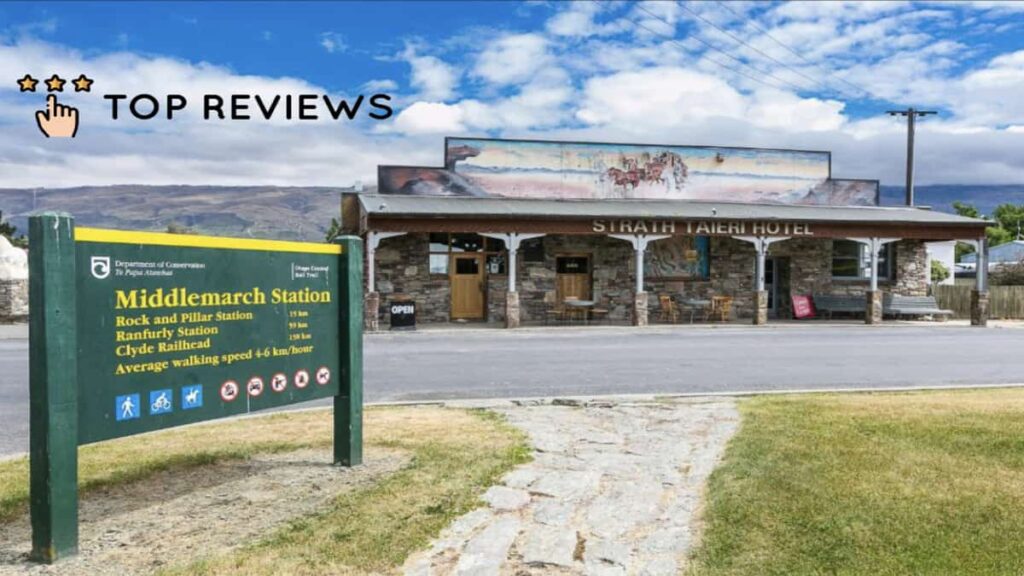 Middlemarch, a village located an hour's drive inland from Dunedin, had 1756 sunlight hours in 2021. The weather in Middlemarch is typically mild and pleasant because of the maritime influence.
However, every month of the year sees some form of precipitation. Middlemarch receives about 167 inches of rain annually and has an average temperature of 26 degrees.
Thus, Middlemarch is best visited in February. At this time, the weather is mild, and there is hardly any rain.
Notable Things to Do in Middlemarch
Go to the Rock and Pillar Range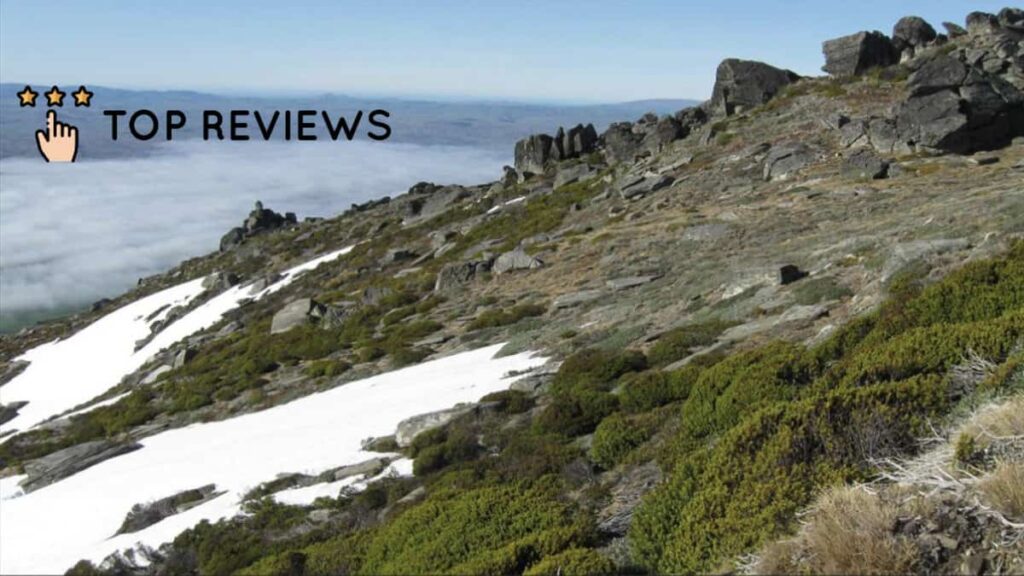 The Rock and Pillar Range, seen in The Hobbit, is a popular hiking destination for the more adventurous traveller. Its alien rock tors and spooky cloud patterns will make you feel like you've landed on the moon.
Go to Sutton Salt Lake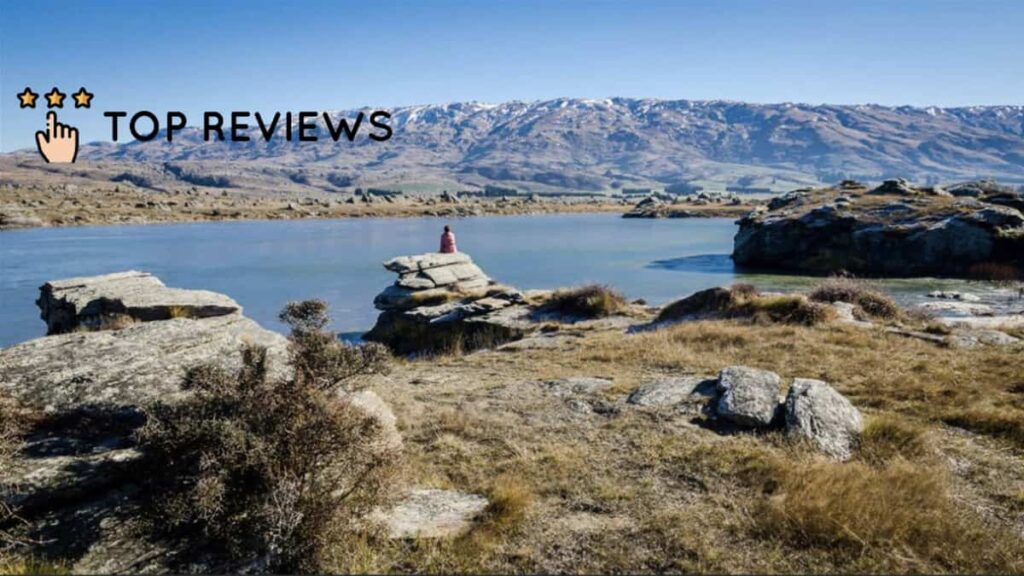 New Zealand's only salt lake, Sutton Salt Lake, can be found just south of the town of Middlemarch. This lake has very salty water due to the erosion of the surrounding rock, and it can evaporate entirely during the summer.
Gold tussock, matagouri with their poisonous thorns, and massive schist outcrops all add to the beauty of this landscape.
Harrier hawks keep a watchful eye from atop stone tors while they hunt sheep. The Käreared, the New Zealand falcon, can also be seen here, although it is an extremely uncommon animal – treasure it if you're lucky enough to get a glimpse!
The lake is about an hour's walk from the paddock parking area along the track. Additionally, if it rains, the walk can get quite muddy.
Therefore, sturdy waterproof shoes are recommended.
Palmerston North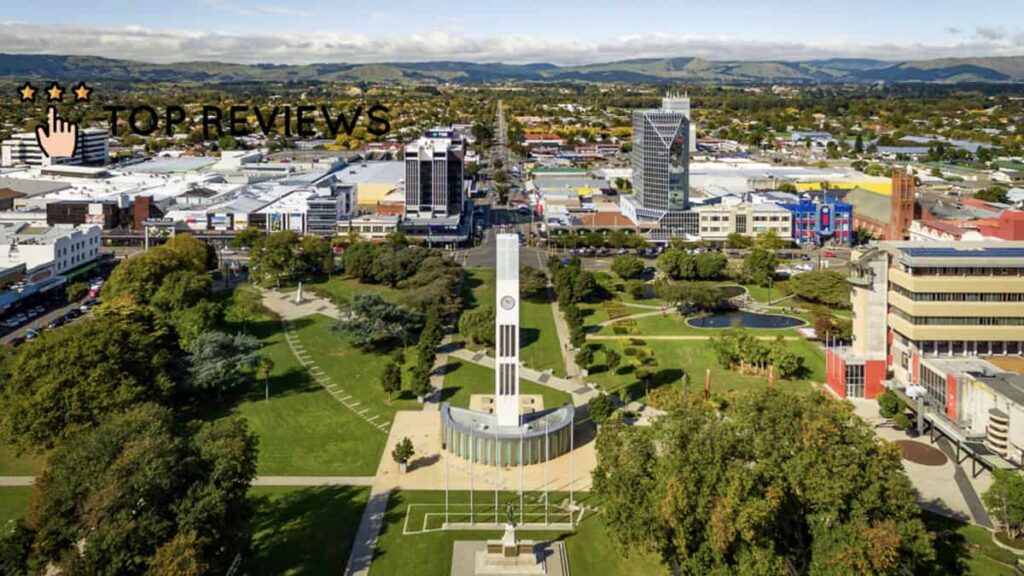 Palmerston North, with its refreshing total of 1827 sunlight hours in 2021, is your best bet if you want to avoid the sun on the North Island.
Palmerston North has mildly pleasant summers, cold and wet winters, and windy, partly cloudy weather all year long. Average annual temperatures range from about 5 to 23 degrees Celsius, rarely falling below 1 or above 27 degrees.
The warm season lasts 3.0 months, from the 20th of December to the 20th of March. Daily maximum temperatures are typically above 21 degrees Celsius during this time.
Palmerston North experiences the warmest temperatures, 22 degrees Celsius, in February and the coolest, 13 degrees, on average, in January.
From May 28th to September 7th, the chilly season lasts for an average of 3.3 months, with highs rarely exceeding 14 degrees Fahrenheit. Palmerston North experiences its lowest temperatures of 6  in July.
Notable Things to Do in Palmerston North 
Go to Berryman's Lane for some street art masterpieces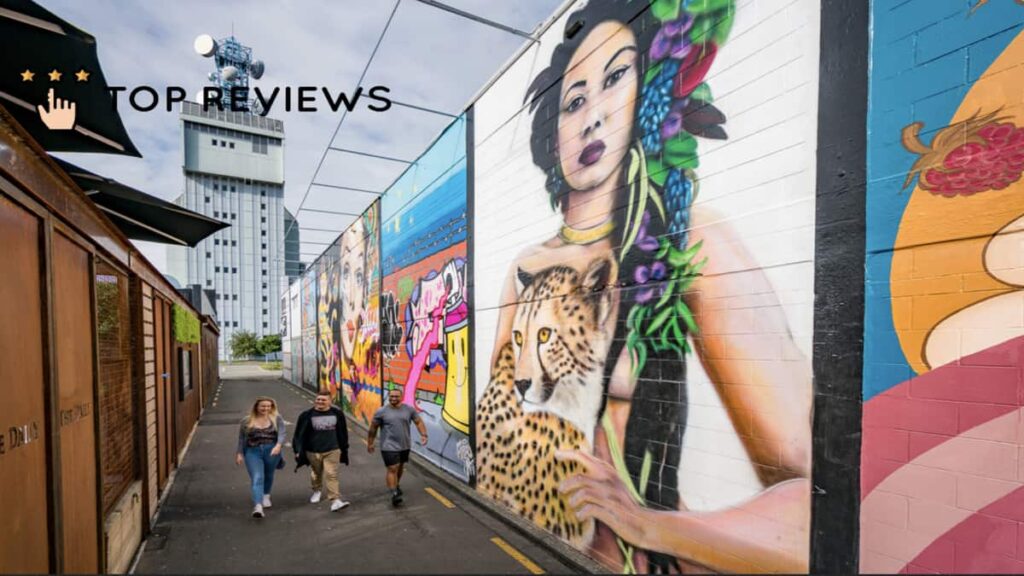 The city is also becoming known as a major centre for street art due to the abundance of murals and colourful graffiti that cover its buildings. You can grab a lot of Instagrammable shots from a simple walk.
Check out the New Zealand Rugby Museum
Address: 326 Main Street, Palmerston North Central, City Centre 4410, New Zealand
You may already be aware that New Zealand is well-known for rugby, specifically for its All Blacks, and its scary ceremonial war dance, the haka.
Well, there is a museum honouring the All Blacks and the history of rugby in Palmerston North. This is because they are considered the greatest successful international men's rugby team.
The museum houses a wealth of rugby artifacts, making it ideal for those interested in the game's background. The museum also features a fun "come and try it" area with interactive challenges you can take part in.
Take a day trip to Te Apiti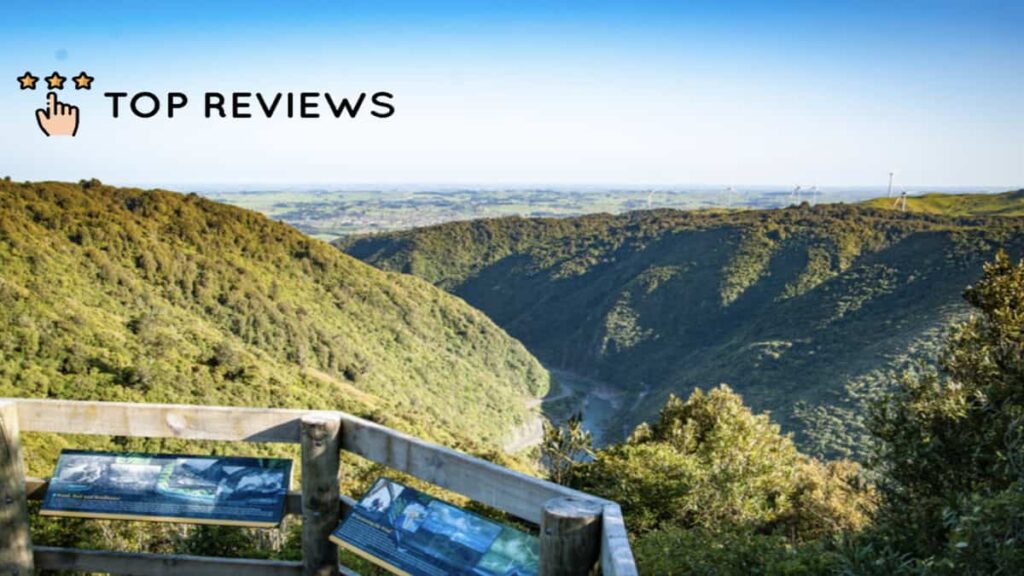 The Te Apiti – Manawatu Gorge is a natural treasure, rich in rare geological formations, beautiful vistas, and a wealth of Maori history and heritage.
The Manawatu River carved it out over thousands of years, and now it's a favourite hangout spot on the outskirts of town.
FAQs about New Zealand's Sunshine