16 Best Hairdressers in Wellington Reviewed
If you're looking for chic hairdressers near you in Wellington, we have you covered. Today, we're counting down and reviewing the best hairdressers in Wellington!
Hair salons are a place to relax and unwind while people help you look your best. Not only that but they give you the best care for your hair, so that it'll look lustrous and healthy too!
And the hairdressers in Wellington that we've listed have talented individuals with years of experience in the salon industry. That assures you only the best in hair care, cut, and styling services.
The Best Hairdressers in Wellington Reviewed
1. Wellington Hairdressers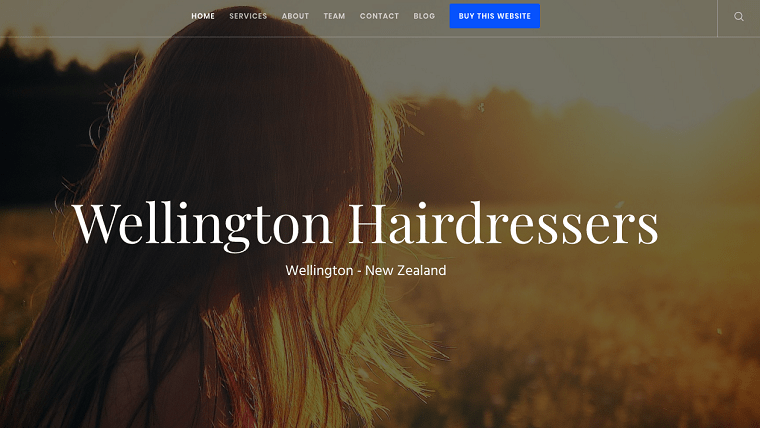 It's complete and supervised care that Wellington Hairdressers pride themselves on. At walk-ins, you will get to talk to the stylists to decide what's best for your hair.
The result is that you get healthier hair and a hairstyle you absolutely want. Isn't that the goal whenever you walk into any place considered one of the best hairdressers in Wellington?
With Wellington Hairdressers, you will feel beautiful and healthy, having paid for a service that's totally worth it. This is why we gave it a spot on our list of the best hairdressers in Wellington.
2. Vivo Hair & Beauty
Run by two passionate, business-minded partners, Vivo is a fantastic hairdresser in the Wellington area. The brand was started by James Carlisle and Lynden Mason, who veered from optometry to hairdressing when they started a salon business.
The salon, rebranded as Vivo, now operates in 80 locations  all over New Zealand, having 650 employees and counting passion and creativity as driving forces.
They offer mostly packages to give you value like Cut & Colour and Cut & Care packages. If you want a one-stop shop to have your hair styled, cut, coloured and treated, this is one of the best hairdressers in Wellington to go to.
3. Black Pearl & Co.
With Black Pearl & Co. you will be guided and accommodated by nice and approachable hairdressers in a pleasant, cabin-like salon in Central Wellington.
Patrons say you're going to be satisfied with the results of coming to this salon. Come out looking rejuvenated, fabulous, and confident after the salon service.
If you live or work in Central Wellington, this is one of the best hairdressers you can go to.
4. Salt Hair Boutique
If you're looking for the best hairdresser in Wellington that only uses eco-friendly products, then look no further than Salt Hair Boutique! They pride themselves in using organic products for every service that they do. Their products are ammonia and sulfate free, so it will not only be good for your hair, but also good for the environment.
Their salon consists of professional stylists that are all highly trained and skilled in accommodating your hair concerns. They're simply one of the best with their exceptional services, partnered with high-quality products that are all good for you.
You can always count on them when it comes to getting the detailed attention and care that you deserve. Pay them a visit and become one of their many fulfilled clients!
5. Lawrenique Hair
Having a hard time locating Lawrenique Hair? Well, don't give up just yet! Remember, the best things in life require hard work and believe us when we say that Lawrenique Hair is truly worth finding.
Hidden within Hannah's lane-way, this salon takes pride in their exceptional hairdressing services perfect for either an everyday hairstyle or for a huge formal event like weddings. 
So if you have events, occasions or photoshoots, Lawrenique could be one of the best Wellington hairdressers to contact.
6. Darlingtons
If you want an affordable cut for the whole family or for adults and kids, Darlingtons is one of the best hairdressers in Wellington for that.
Darlingtons believes that getting a nicely done haircut should never hurt your pocket, thus they keep their prices at very affordable rates without compromising the quality of their services. 
Whether you are an adult or you're having your child have their hair transformation, Darlingtons is always available to provide you with the best services that are perfectly tailored to cater for all types of hairdressing needs.
You may avail their free 1 hour parking out front, or if you are willing to take a short walk, they may also offer you a free one just a block away from the salon.
7. Badaro Hair Salon
Check Out Their Website For More
Badaro is a sustainable hairdresser in Wellington that enhances wellbeing through nature. Seeking honest ways of pursuing beauty, their family-based values care for you hand in hand with the environment. Exclusively a Davines Concept Salon.
Badaro uses refined balayage techniques to create well-blended colours for natural effects on the hair. They like to learn about you individually to create a look that naturally fits with everyday life.
Their experienced, international stylists are inspired by nature, lifestyle, and culture. Having worked across Europe, America, and Australasia their diverse set of skills are brought together at Badaro.
In partnership with Sustainable Salons New Zealand, a minimum of 95% of resources from Badaro are repurposed to benefit the environment and give back to our community.
Badaro have a wonderful range of New Client Packages on offer that you can view through their website
8. The Hair Chair
The Hair Chair is a boutique hairdressers located in the heart of Wellingtons vibrant Cuba Street.
With a fantastic atmosphere and a team of talented stylists, they offer an outstanding unisex hair experience for people of ages (at affordable prices).
From everyday hairstyles to creative colours and cuts, the team never fails to delight their clients with their exceptional skills and hospitality.
They understand that each of their clients is unique; thus, they make sure to personalise their work to ensure they match the client's style and personality.
9. Buoy Salon & Spa
Buoy Salon & Spa is located at Majestic Centre, Level 2 100 Willis Street where you will be greeted with their ever friendly and exceptionally talented hairstylists and beauty experts who are committed to helping you achieve that hair transformation that you have always wanted. 
For over 30 years, their team has been showing off their talent in recreating beauty and up until today Buoy Salon & Spa is one of the crowd's favorites.
Their team is composed of multi-skilled Stylists, Colourists, Skin Therapists & Beauticians, all experts in their respective fields so you can trust these people to handle your concerns the best and most convenient way for you.
Overall if you want a place with over 3 decades of experience, Buoy Salon is one of the best hairdressers in Wellington for you.
10. Trois on Allen
Trois on Allen is definitely one of the best hairdressers in Wellington. They are equipped with necessary tools in making your hair groomed and presentable. Their hairdressers are knowledgeable in the field and are always on the game when it comes to innovation and new discovery. They constantly strive to learn new methods, techniques, and fashion so that they can serve their clients with utmost professionalism.
You can find the salon on the third floor of Allen Street. Don't worry because you can ride a lift to get to their salon. So, you can easily go to them and ask what you want to do with your hair. They can do hairstyling, colouring, foiling, keratin service, and special service for occasions.  
11. Miss Fox
If you're not one for conventional styles and want edgy, striking haircuts and looks, Miss Fox could be the best hairdresser in Wellington for you.
When you visit Miss Fox, you're in for a treat. You will receive a creative treatment for your hair just as magical as their creative directors and scissor wizards Karen and Loren.
Colours are their forte and they can highlight your hair to be the hero of your look — such as ROCKSTAR, blonde ombré, sky blue, yellow sunshine or BANGING HOT RED!
They use Schwarzkopf and Alterna-branded hair care products for a head-turning and model look, making you cute or beautiful. You can have your hair with a pop of fun colour, natural, wavy that will last for several days, or that glass like straightened hair.
With Miss Fox, your hair is an artwork — a foxy artwork, you get your DREAM HAIR!
12.  Jam
Jam first opened its doors to the public in 1998 and since then, they have earned numerous accolades to show for their hard work and expertise.
They're most known (of course) for their outstanding hair care, which covers cut and styling, colouring, perming and straightening, as well as hair extension services. Everything they do is perfectly tailored to suit the client's hair, so you're guaranteed to come out looking good. They also only make use of the finest hair care products in the world, many of which are eco-brands that will nourish and treat even the most difficult of hair.
Aside from their services, their staff is also known to be professional, courteous, and friendly — resulting in an atmosphere that is relaxed while the clients are getting their hair done.
Overall if you want a salon that's been trusted for decades and use eco-friendly products, Jam is one of the best hairdressers in Wellington for you.
13.  Mane Salon
Mane Salon, despite its pastel pink wall interior, is a green salon. Meaning, they follow a sustainable practice that isn't only good for their customer's hair but the environment as well.
They use eco-friendly hair products that are ethically sourced and environmentally conscious. A prime example of which is Kevin Murphy which is 100% paraben and sulphate free. When done with the products, they also make sure to reuse and recycle, limiting the salon's wastes.
If all of this isn't enough to entice you, you'll be happy to know that Mane Salon is also an award-winning salon. In 2016 they won an award that named them Sustainable Salon of the Year. Their staff is commendable, too, with Mane Salon putting great emphasis on skill training.
As a result, members of their staff are well-adept at what they do. In fact, Janine of Mane Salon is the Kevin Murphy Color Master for Asia Pacific and an Industry color finalist.
14.  Liv Hair
Liv Hair is definitely one of the best hairdressers in Wellington in the heart of Kelburn. They offer only the most outstanding quality services for their clients.
Their salon is equipped with knowledgeable staff who are skilled in serving clients and meeting their expectations. They always strive to to establish a strong reputation for customer satisfaction, through dedication to quality and service excellence.
Whether you want to get a haircut or have a keratin blowout treatment, they make sure to deliver it to you to the best of their abilities. Visit their salon today– you will never go wrong with trusting them for your beauty needs!
15. So You Hairdressing
So You Hairdressing offers a luxurious service that utilises sustainable materials and eco-friendly products for you to indulge in. You won't have to worry about anything as their team of expert hairdressers is all dedicated to providing customers with the highest quality of hair care and styling.
To add on to it, So You Hairdressing's beautiful boutique is somewhere you can relax. With amazing services and homey ambience, you can just sip on coffee and converse with their friendly staff as you wait for your hair service to finish.
You can avail of their membership for a weekly/bi-monthly hair care and makeover. It starts at $120 for Gold Membership and $200 for Platinum Membership. For more details, simply head on to their website!
16. Snip Salon
Unlike their competitors, Prior booking at Snip Salon is not necessary to avail their service. Just visit either two of their salons, located on The Terrace and Featherston St, whenever you want and they will be more than happy to give you the look that you have always wanted.
More than hairdressing, Snip Salon also look after your hair care that is why they strictly use all natural and organic products for best results. The team never fails to go the extra mile just to provide you with the best service that you deserve, so what are you waiting for? Visit their salon now.
This is one of the best hairdressers in Wellington for very busy individuals who have erratic schedules.

In any case, that's the end of our list of the best hairdressers in Wellington. Now you know which hair salon to try out to look like a celebrity or just the way you want!
Do you have any questions or suggestions about these salons we mentioned? If you do, just send them our way and we'll get back to you shortly.
Now if you feel like giving yourself the complete makeover, why not check our list of most trusted Botox specialists in Wellington?
By the way, Wellington also has many flower boutiques where they sell beautiful and fresh flowers. You could read about the best flower deliveries in Wellington to know where they are so you can pretty up your home along with yourself (after your new haircut!).