By Anders Wilson
Getting your accounting right is vital as it lets you know how your business is faring. You may have certain financial goals in mind or have bookkeeping errors holding back your business. To help you with this, we've covered the best accountants in Christchurch here for you.
We chose those who are licenced and professional with fantastic communication. Secondly, we picked those who provide great advice and support to help you succeed in your venture.
If you're ready, here are the best accountants in Christchurch!
1)  Louise Neville – Accounting Solutions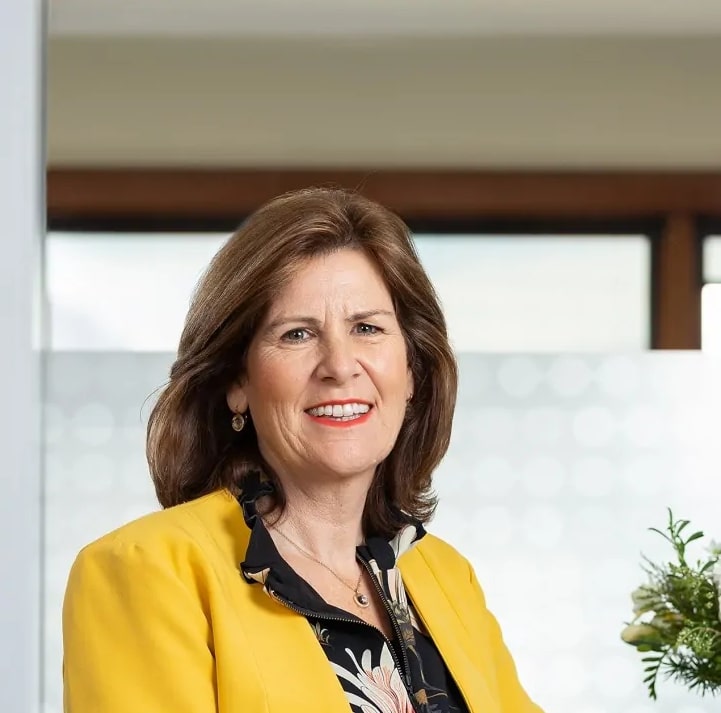 BEST FOR
Advancing Your Business
SERVICES
The Fix Up

The Overhaul

The Works

The Essentials

Wealth & Profit Builders

Other Services

WEBSITE
https://asl.co.nz/chartered-accountants-christchurch/
ADDRESS
77 Gasson Street, Sydenham, Christchurch 8024, New Zealand
CONTACT DETAILS
+64 3-374 9393
OPERATING HOURS
Monday to Friday: 8.30am – 5pm
If you'd like to keep your business high-performing with accurate accounting to boot, you should call Louise Neville from Accounting Solutions.
With over 25 years' experience, there's no accounting or business issue she can't set right. She's a chartered accountant and business adviser trusted by clients and peers
Louise offers a broad range of services, ranging from fixing budget blowouts to handling your tax obligations and even building your profit and wealth.
She'll be your business and accounting confidante and mentor. Her goal is to help you achieve financial freedom and clarity, achieve your business goals and make the impossible possible.
Highlights
Chartered accountant
Provides reliable business advice
Offers a broad range of services
Over 25 years' experience
Customer Reviews 
Andy Shaw who works at Laser Plumbing said this on Google: 
"Louise & the team at ASL have been helping our business now for 4 years & we have nothing but the highest praise for their professionalism & attention to detail. We have been in business now for almost 30 years & finally have the assistance, guidance & understanding with our financials that we need.
Always with our best personal interests at heart also, we can't recommend ASL highly enough."
2)  Mark Barron – E3 Business Accountants Ltd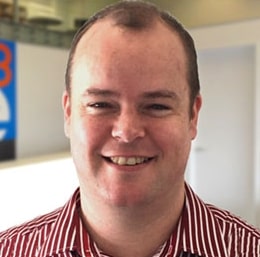 BEST FOR
Competitive Accounting Fees
SERVICES
Accounting

Business Development

Indicative Business Valuations

WEBSITE
https://www.e3accountants.co.nz/team-members/mark-barron/
ADDRESS
94 Disraeli Street, Sydenham, Christchurch, New Zealand
CONTACT DETAILS
+64 3 379 2343
OPERATING HOURS
Monday to Friday: 8.30am – 5pm
Originally from Dunedin, Mark Barron is a chartered accountant at E3 Business Accountants. In his decade of experience, he has worked in several accounting practices already and built up a very good reputation.
Mark offers a full accounting and tax return service. Rates are competitive and upfront with a guaranteed delivery date for your annual or monthly financials.
He is said by clients to have clear and effective communication. Also, he responds promptly to your calls whenever you have any questions or problems.
Outside of the accounting office, Mark spends quality time with his family and loves playing cricket and exploring classic cars.
Highlights
Experienced chartered accountant
Competitive rates
Has a decade of experience
Clear communication
3)  Ian Morkel – Kendons Chartered Accountants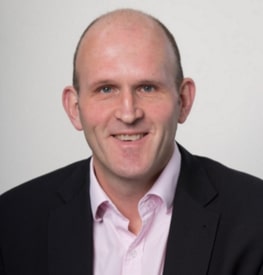 BEST FOR
Business Startups
SERVICES
Financial & Cashflow Forecasting

New Businesses

WEBSITE
https://www.accounting.co.nz/ian-morkel
ADDRESS
119 Blenheim Road, Riccarton, Christchurch 8041, New Zealand
CONTACT DETAILS
03 343 4448
OPERATING HOURS
Monday to Friday: 8.30am – 5pm
Ian Morkel qualified as a chartered accountant when he moved to Christchurch in 2007. In 2018, he was appointed as the director of Kendons Chartered Accountants.
His special interest is in new businesses, be they industrial, commercial or residential. He's highly competent and able to handle your financial and cash flow forecasting.
Furthermore, he has great business connections and knows what it takes to make your business successful. He's one of the best accountants in Christchurch you can call.
Also, just one interesting fact: he's an All-Blacks team supporter!
Highlights
Qualified chartered accountant
Has a special interest in new businesses
Cash flow and financial forecasting expert
Gives advice for a successful business
4)  Rachael Meates – McCoy & Company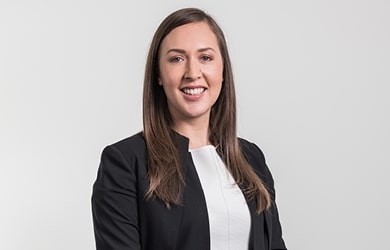 BEST FOR
Accounting Compliance
SERVICES
General Compliance

Management Accounting

Cashflows

Budgeting

Business Structuring

WEBSITE
https://www.mccoyandco.co.nz/about-us/the-team/
ADDRESS
Level 1, 149 Victoria St, Christchurch 8013, New Zealand
CONTACT DETAILS
03 353 1321

021 959 593

OPERATING HOURS
Monday to Friday: 8.30am – 5pm
When it comes to accounting compliance, Rachael Meates is one of the best accountants in Christchurch. She is a fully qualified member of Chartered Accountants Australia and New Zealand.
Most of her clients are small-to-medium business owners. She works together with her colleagues to help you attain your short- and long-term goals for your company.
By the way, she can also handle cash flows, budgeting, business structuring and management accounting. Rachael has all the bases covered.
She has 12-years-plus of experience to stand her in good stead. Meet with her once and you'll see for yourself that she's one of the best accountants in Christchurch. 
Highlights
Specialises in accounting compliance
Qualified chartered accountant
The team works together help you achieve your goals
Over 12 years of experience
Wide range of services
5)  Warren Johnstone – BDO New Zealand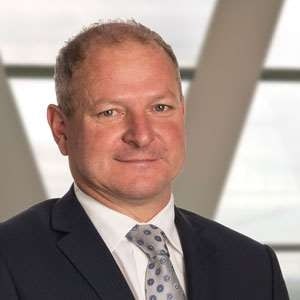 BEST FOR
Financial Auditing
SERVICES
Audit & Assurance

Tax

Advisory

Business Services

WEBSITE
https://www.bdo.nz/en-nz/our-people/warren-johnstone
ADDRESS
Level 4, 287 – 293 Durham Street North, Christchurch 8053, New Zealand
CONTACT DETAILS
03 379 5155

03 353 5521

OPERATING HOURS
—
Warren Johnstone is the managing partner of BDO Christchurch as well as its audit and assurance partner. He has been working at this company for more than 20 years.
Before being employed by the company, Warren worked for major financial institutions in the country. Not to mention he also lent his accounting services to an overseas firm in the UK.
His auditing experience is impressive, starting from education and retail sectors to import/export and forestry sectors. He's seen and done it all.
In other words, he can assist you in your company accounts and audits, ensuring you comply with the legislation, standards and rules. This will ensure that you're financially ready to expand or further your business once the time comes for that.
Highlights
Licenced chartered accountant
Has audited for a wide range of sectors
Over 25 years of industry experience
6) Tax Link Christchurch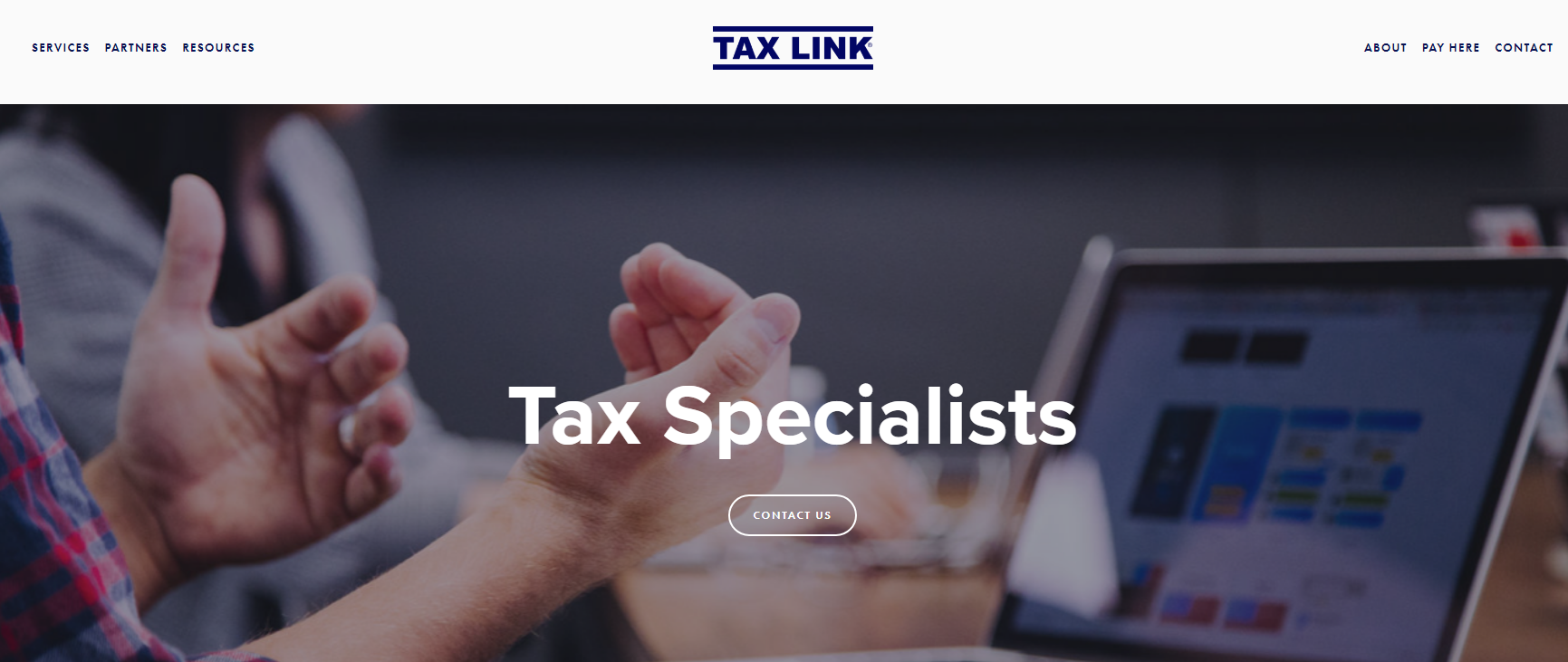 Tax Link Christchurch is a full-service accounting and tax preparation firm. They are a small team of seven.
They work with private individuals, businesses and other organisations. Their objective is to take the stress and hassle out of dealing with complicated tax matters.
Tax Link has been operating in Christchurch for over 25 years. Over this time, they have developed close working relationships with many long-term returning clients.
Highlights
Wide-range services
360 Full tax preparation firm
Easy communication
Customer Reviews
"I have only been a client for one year but I am already very impressed. I went to Tax Link because I received a large tax bill that I did not expect. Bruce clearly explained that an employers reporting error had caused me to receive the bill and immediately took action via the IRD to successfully correct the mistake. Great service received from Bruce and his team. I would definitely recommend them!"

"Thank you for your help with IRD since 2009"
7) Swift Accounting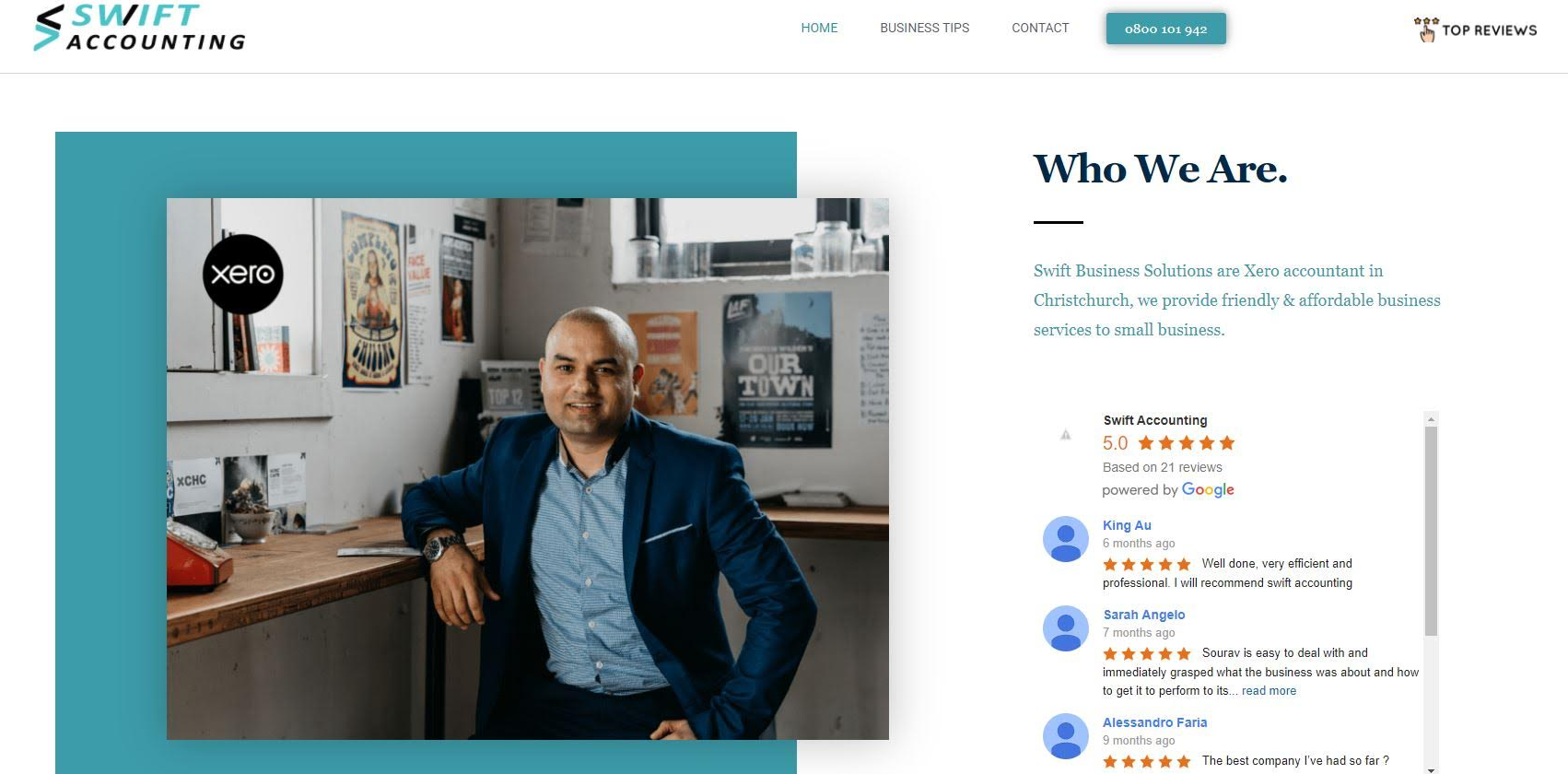 BEST FOR
Xero expert & certified adviser
SERVICES

Tax, Start-Up Advice, Accounting & GST, Bookkeeping & Admin, Payroll, Growth Meetings, Software Solutions, Rental Accounting

WEBSITE
https://www.swiftaccounting.nz/
ADDRESS

1/477 Worcester Street, Linwood, Christchurch 8011, New Zealand

CONTACT DETAILS
0800 101 942
0284 20 50 60
[email protected]
OPERATING HOURS

Monday – Friday 9:00 am – 5:00 pm | Sat (By Appointment)
Swift Accounting offers a wide range of services to small business in New Zealand, ensuring that they get their needed assistance at the best price.
Some of the services include, start-up advice, accounting & GST, bookkeeping, and software solutions. With them, you'll never need to look for separate companies to do the job for you as their skilled accountants can do all the work.
Rest assured that all jobs are done swiftly, with Sourav, one of the main accountants, promising to finish it in an average of just three days.
Opt for a company that takes care of your needs and helps you grow, contact Swift accounting for a consultation.
Highlights
Fixed and transparent pricing
Vast experience in accountancy
Easy communications
Available IRD tax agent
Customer Reviews
Here's what Sarah Angelo, a very satisfied client, had to say about Swift Accounting's amazing services:
"Sourav is easy to deal with and immediately grasped what the business was about and how to get it to perform to its maximum capabilities. He is very professional and prompt with queries. A great asset to small businesses. Thanks Surav. Sarah"
And that's all for our list of the best accountants in Christchurch. These professionals will ensure that your company's financial records are accurate and complete.
Think that we missed an accountant who should have been on this list? If you do, please let us know and we'll add him to this list.
What's more, you may want to read about the best property management in Christchurch. You can hire an accountant to keep track of the finances of your rental property.