The 11 Best Acupuncturists in Christchurch
Are you dealing with some sort of body issue that you think could benefit from acupuncture? We can help you with that, as in this article, we've put together a list of the best acupuncturists in Christchurch!
We looked for the ones who have great records and whose patients all have good things to say about them. So for a totally safe and reliable treatment, let us present to you the best acupuncturists in Christchurch!
1) Adam Ren – Advance Acupuncture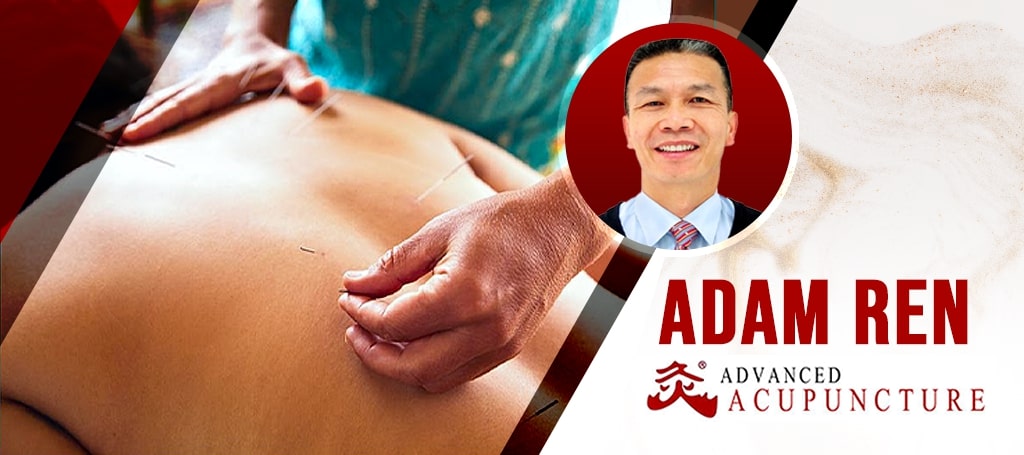 | | |
| --- | --- |
| Best for | Sports Injuries and Weight Loss |
| Treatment in | Sports Injuries, Weight Loss, Physical Wellbeing, and just about any pain and ailments of the body |
| Address | 260 Main North Road, Redwood, Christchurch 8051, New Zealand |
| Contact no | 0800 612 888 |
| Website | http://www.acupuncturepainrelief.co.nz/ |
If you've gotten yourself a sports injury, make an appointment with Adam Ren from Advance Acupuncture. This is his area of interest and he is professionally qualified and experienced.
He finished his Master's degree in the Hunan University of Traditional Chinese Medicine and has worked in government hospitals. There have been many clients he's helped over the years.
He's registered with the New Zealand Acupuncture Standards Authority, so you can trust Adam to diagnose and cure what's been hindering you from getting well. That's why we think he's one of the best acupuncturists in Christchurch.
Highlights
His specialty is Sports Injury and diets
Licenced acupuncturist and herbalist
Holds a Master's Degree in Acupuncture
Friendly and passionate
Customer Reviews
Jamie Baker said from TradeMe:
"Adam is very professional, friendly and jovial. For the past few years he has treated me for a few injuries which I've sustained in the past. I'll definitely recommend him to my family and anyone."
2) Danny Cai – AcuClinic Barrington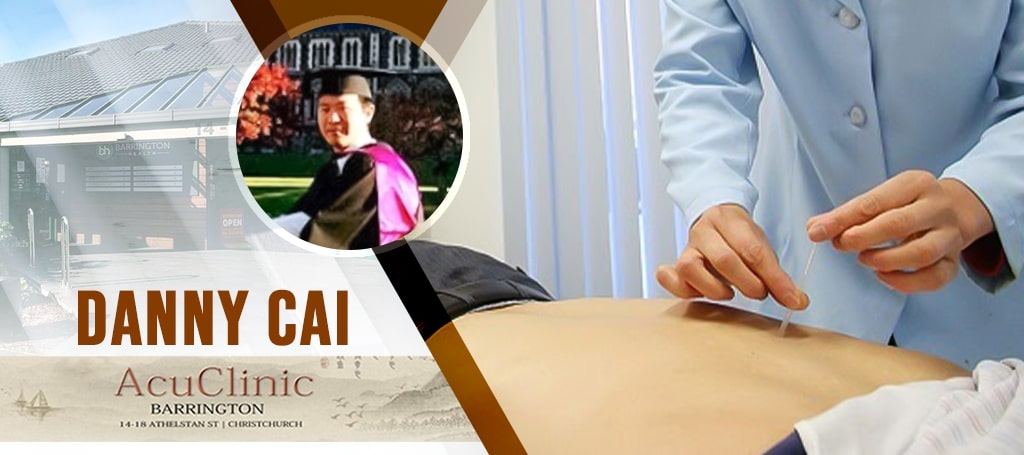 | | |
| --- | --- |
| Best for | Holistic Acupuncture Treatment |
| Treatment in | Headache, Migraine, Bell's Palsy, Sciatica, Whiplash, Neck and Shoulder Pain, Arthritis, Tennis Elbow, Sports Injuries, High Blood Pressure, Bronchitis, Constipation, Men and Women's Health, and Addiction |
| Address | Athelstan Street, Spreydon, Christchurch 8244, New Zealand |
| Contact no | (03) 332 8918 |
| Website | http://www.acuclinic.co.nz/ |
Danny Cai is a Otago University graduate who is trained on Acupuncture and Chinese An Mo natural treatments. He is an Acupuncture NZ member as well as an ACC treatment provider.
He is highly proficient in performing various treatments, including classic acupuncture, moxibustion, cupping, reiki therapy and Acumassage for a multitude of disorders and illnesses.
Be it addiction, arthritis, sciatica, diabetes, or headache, he's got you covered. He is also very respected and accomplished, so doctors and clients never hesitate to recommend him.
Anyway, that's another one of the best acupuncturists in Christchurch with whom you can schedule your appointment!
Highlights
Specially skilled in Acupuncture and An Mo therapies
Has treated many clients in the course of his practice
Acupuncture NZ member
Offers a wide scope of service
Customer Reviews
Pat had a painful muscle spasm that made it so he couldn't lift up his arms or move his head. He was referred to Danny by his doctor, and he wrote:
"…Every subsequent visit, I felt better and better. After approximately ten sessions, I felt 100% improved and more than satisfied with my treatment I have received. I would recommend to anyone with problems to try acupuncture, and have done so already. I found Danny to be pleasant, very knowledgeable and really helpful…."
3) Lucinda Lu – Nikau Room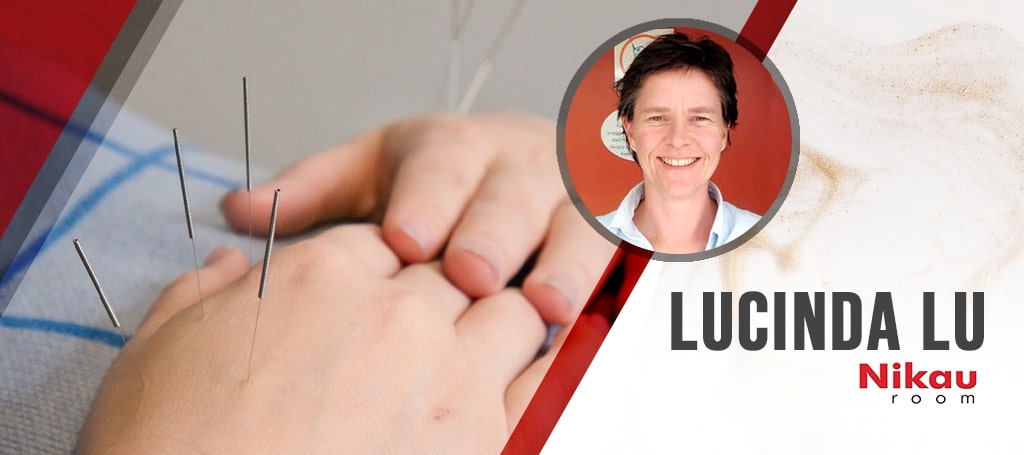 | | |
| --- | --- |
| Best for | Fertility and Menopause Problems |
| Treatment in | Fertility, Musculoskeletal, Sleep, General Health, and Menopausal Issues |
| Address | 164 Clarence Street, Riccarton, Christchurch, Canterbury, New Zealand |
| Contact no | 021 895 004 |
| Website | https://www.nikauroom.co.nz/ |
If you've been disturbed by menopausal or fertility issues, Lucinda Lu can employ acupuncture and prescribe herbal treatments so you may feel better and maintain your health.
She has over 16 years of experience, with an expertise in acupuncture, electro acupuncture, and herb treatments. She can treat an array of conditions too, including sleep, shoulder and leg pain, allergies, and tons more.
She took an Acupuncture course at the Christchurch College of Holistic Healing. Treatment is 1 hour long and she will formulate a personalised plan for you to recover your health.
Highlights
Helps treat infertility and menopause difficulties
Has 16 years of experience
Knowledgeable and well-trained
Customer Reviews
Tracylee Mulqueen on her Goolge review about Lucinda said:
"Best acupuncturist in Christchurch. Really professional, great service, well priced and feel she's totally invested in client's wellbeing. Highly recommend her to my own clients, friends and family. Rate this service 10/10."
4) Patrick Guo – Christchurch Acupuncture Centre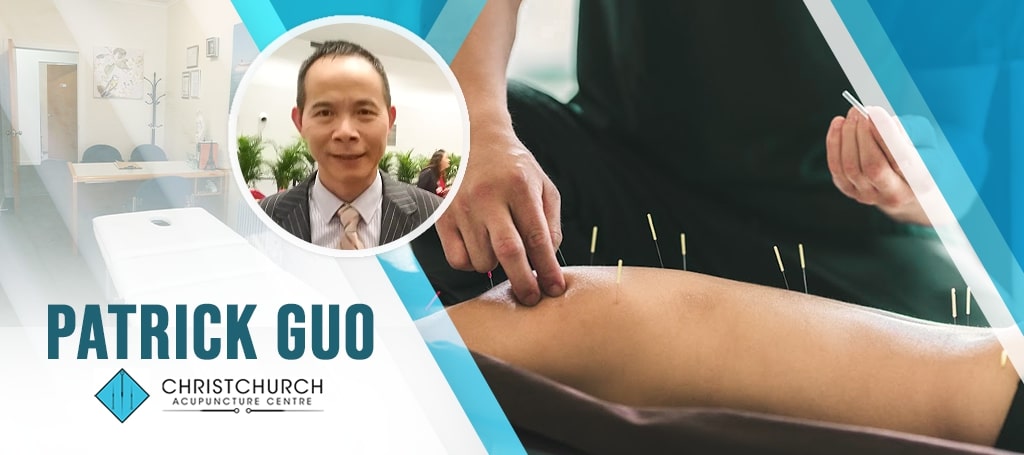 | | |
| --- | --- |
| Best for | Long-Lasting Pain Treatment |
| Treatment in | Musculoskeletal Pain, Injuries, Addictions, Sciatica, Arthritis, Migraines, Morning Sickness, Depression, Acne, Eczema, Shingles, and Menopausal Symptoms |
| Address | 440 Papanui Road, Strowan, Christchurch, New Zealand |
| Contact no | (03) 354 2398 |
| Website | https://chchacupuncture.co.nz/ |
In his 30 years of experience in treating patients, Patrick Guo is absolutely one of the best acupuncturists in Christchurch. Come to his neat and cosy clinic at Strowan, Christchurch and you'll see why he's so highly regarded.
He's registered with NZ Acupuncture Standard Authority besides being an ACC provider. That assures you that his clinic is reputable and trustworthy enough to perform acupuncture treatments.
He is extremely gifted in treating patients' addictions in food, smoking, and drugs. This and he also treats quality-of-life pains, infertility issues, acne, depression, arthritis, and eczema, to list a few.
Highlights
Treats addictions and various pain symptoms
Boasts 30 years of experience
Registered with NZ Acupuncture Standard Authority
Professional and honest acupuncturist
Customer Reviews
Michele Moore, who is a regular client, wrote on Google:
"I have used this service many times over the last twenty years. Patrick has full medical training as well as TCM; he is experienced and thorough. He always takes the time to hear all my issues and comes up with a comprehensive plan to tackle these during the course of treatment. Our family have been to him for a wide variety of health issues. He is always prompt, courteous and gentle. We have received excellent treatment here and the results speak for themselves."
5) Matiu Pearson – Matiu Pearson Toyohari Japanese Acupuncture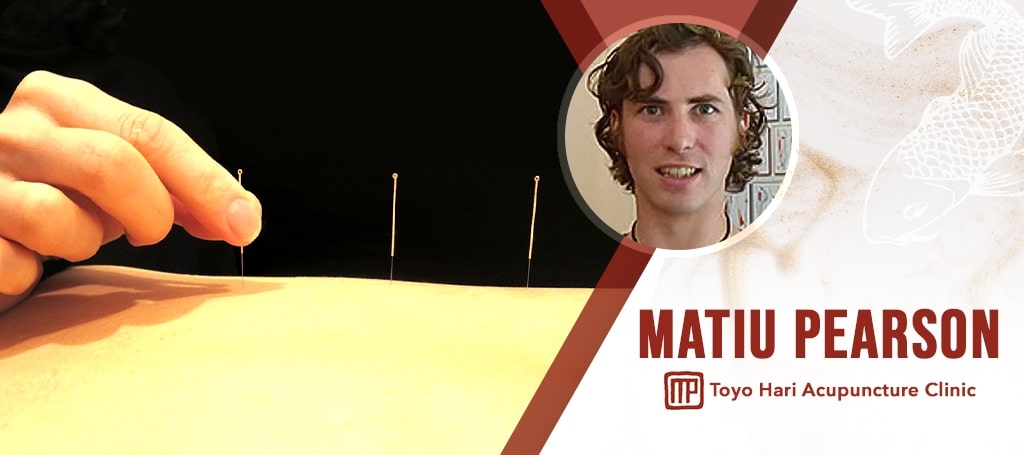 | | |
| --- | --- |
| Best for | Toyohari Acupuncture |
| Treatment in | Pain sensations, Ailments, Diseases, and various symptoms |
| Address | 9 Shirley Road, Mairehau, Christchurch 8013, New Zealand |
| Contact no | +64 3 390 4616 |
| Website | http://www.matiupearson.co.nz/ |
Basically, Toyohari Japanese acupuncture works much like traditional acupuncture, with some tweaks to its methodologies. It is used to heal a range of diseases from the simple to the sophisticated.
If you come here for acupuncture, will be treated by Matiu Pearson who comes from a medically involved family. His grandfather and great grandfather were actually the first pathologists in Christchurch and helped in the building of the first blood testing laboratories.
Matiu is highly practiced in using needles to restore life energy and heal your body. In addition to that, he can perform cupping and heat therapy.
Highlights
Toyohari Japanese acupuncture expert
Can heal a wide variety of conditions
Well-travelled and knowledgeable
Customer Reviews
On Google Reviews, Pamela Phillips shared how acupuncture helped her fight against bronchiectasis:
"Matiu was taught by his father and shares his expertise and pleasant, caring manner. As well as continuing to treat my bronchiectasis effectively, he has cured my vertigo for which I had been told there was no cure, and effectively treated sprained calf and knee muscles. I would recommend Toyohari acupuncture, as practised by Matiu Pearson, for any ailment because, in my experience, it improves the body's function and boosts the immune system."
6) Bruce Reilly – Redcliffs Physiotherapy

Best for
Trigger point needling
Treatment in
Neck & back pain Physiotherapy, Physiotherapy fo Headaches, Physiotherapy for Sports Injuries, Postural problems awareness, Jaw and face pain treatments, Repetitive strain injuries treatment, Sciatica Physio treatment, Occupational Injuries treatment
Address
2 Augusta St
Redcliffs
Christchurch
New Zealand
Contact no
Phone:(03) 384 5018
After Hours:021 950543
Mobile:021 950543
Fax:(03) 384 5019
Email:

[email protected]

Website
https://www.physiotherapy.co.nz
Bruce is a physiotherapist that has over thirty years of experience in the field. He is especially skilled in trigger point needling, as well as CranioSacral therapy.
He is experienced in working in various hospitals, sports clinics, and other local sports teams. With his help, you can rest assured that any physiological problem you may have will be treated to the best of his ability.
Highlights
ACC Registered
Over 30 years of experience
7) Elemental Therapies – Merivale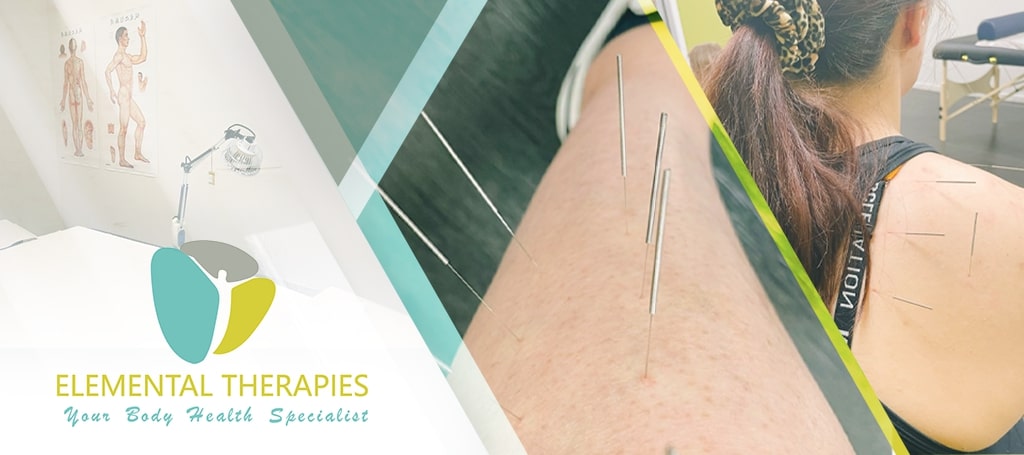 | | |
| --- | --- |
| Best for | Wide variety of conditions treated |
| Treatment in | Muscle and joint pain, sciatica, sinus pain, headaches, gastrointestinal (stomach and bowel) problems, post-operative healing, insomnia, anxiety, gynaecological problems |
| Address | 198 Papanui Road Merivale Christchurch |
| Contact no | 03 355 9888 |
| Website | https://www.elementaltherapies.co.nz/ |
Elemental Therapies is the perfect clinic to get massage therapies, acupuncture, manual lymphatic drainage, and reflexology treatments. This holistic healthcare facility has three registered acupuncturists, John Han, Tracy Rudnicki and Joyce Zheng.
John graduated from Liaoning University of TCM and has practised acupuncture and other TCM methods to help treat musculoskeletal pain, common health issues, gastrointestinal issues, and insomnia.
Meanwhile, Tracy Rudnicki graduated with a Master of Science in Oriental Medicine.
She employs a variety of techniques including acupuncture, Chinese herbal medicine, cupping, moxibustion, and electrostimulation to treat patients with a wide variety of medical conditions like pain, trauma, sports injuries, common colds and immune system, migraines, insomnia, anxiety, digestion, infertility, dermatology and wrinkle reduction.
Lastly, Joyce Zheng completed a total of 8-year studies of TCM including one year of an Intern Physician at China Academy of Chinese Medical Sciences Guang'anmen Hospital in Beijing, one of the leading TCM hospitals in China.
Joyce takes great care in examining her patients' lifestyles and whole body functioning, allowing her to identify underlying patterns of disease and internal imbalances and she specialises in sports injury, infertility, women's health, ear ringing, sleep disorder, digestive concerns, and baby massage.
Highlights
Two registered acupuncturists with varied expertise

Membership packages

30-min and 60-minute acupuncture sessions

Free consultation
Customer Reviews
Customers attest to John and Dora' professional and effective acupuncture services. Here's a Google Business review from Robert Ellis to tell you more:
"Having 2 degenerative discs in my lower back and undergone many sessions in the past of acupuncture and deep tissue massages, this is one of my best experiences. I had John do the acupuncture, cupping and massage yesterday and today I have full mobility with no nerve impingement which was the opposite of yesterday morning. Put your trust in them and let them help you and you won't regret it. It was great they always inform you of what they are doing at each step, such good communication! I will be back guys thank you :-)"
8) Tracey Shewan – Koru Healing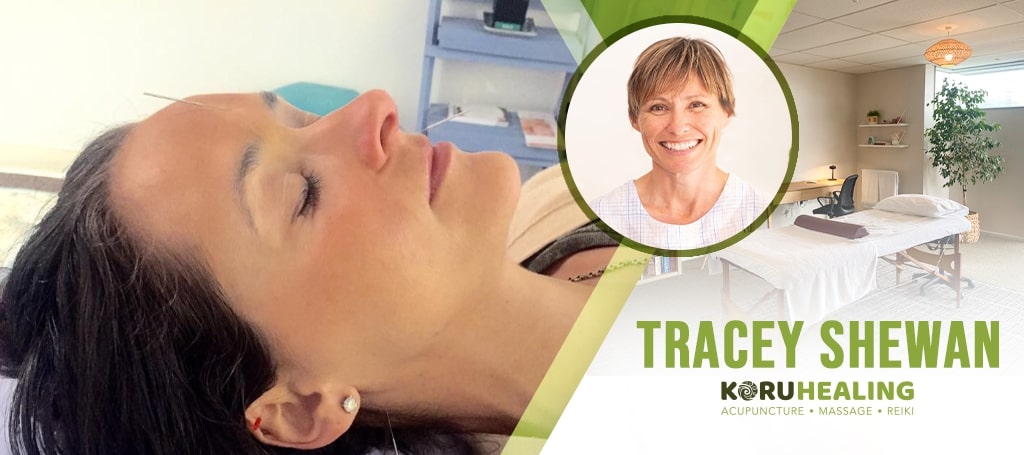 Best for

Relaxing and Restorative Experience

Treatment in

Injury Recovery, Women's Health, Cancer Support

Address

Wholebody Health
140 Colombo Street
Beckenham
Christchurch

Contact no

Tel: 021 0269 5523
Email:

[email protected]

Website

https://koruhealing.co.nz
Koru Healing offers a comprehensive range of natural healing treatments. Their specialty lies in acupuncture, as well as its usage in Western medicine.
Tracey Shewan is the primary acupuncturist of the clinic. Besides acupuncture, she also offers massage and Reiki services.
Her primary goal is to support the body's natural healing and improve it to its greatest potential. With her help, you can experience a restorative experience like no other.
Highlights
Offers massage and Reiki services
Well-versed in Chinese medicine
NZRA member
ACC Accredited
9) Tracey Shewan – Wholebody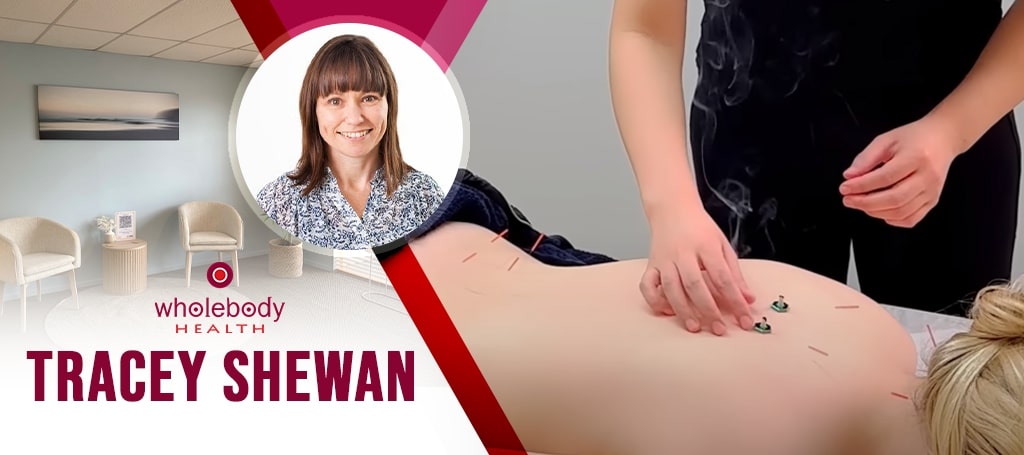 Best for

Acupuncture and Massage Therapy

Treatment in

Women's health, fertility, injury recovery, chronic pain

Address

Wholebody Health
140 Colombo Street
Beckenham
Christchurch

Contact no

Tel: 021 0269 5523
Email:

[email protected]

Website

https://koruhealing.co.nz
Found in the heart of Beckenham, Wholebody Health is a clinic that endeavours to provide caring and professional holistic care.
As the clinic's name suggests, Wholebody Health offers a wide array of services, including counselling, psychotherapy, therapeutic massage, and, of course, acupuncture.
Aside from the extensiveness of the clinic's services, Wholebody Health also comes highly recommended because of its team.
See, the Wholebody Health team consists of trained, highly professional individuals whose specialities lie in mental and physical health, education, and professional work environments.
These professionals come from all cultures and orientations, and aim to help clients to take responsibility for their own health on the path to wellness. They take the time to learn each client's health concerns before moving forth and delivering services that work to improve said clients' health and wellness.
One of these professionals is Tracey Shewan, an experienced traditional Chinese acupuncturist who is also a member the NZRA. Tracey is known to treat a broad range of health issues with a focus on women's health, fertility, injury recovery, chronic pain and offer support for people going through cancer treatment.
Clients can reach Wholebody Health via phone or email for questions and consultations.
Highlights
Focuses on holistic health

Tailored services

Various acupuncture and massage therapies offered

Member of the NZRA
ACC registered practitioner
10) Anne Lambie – Integrity Acupuncture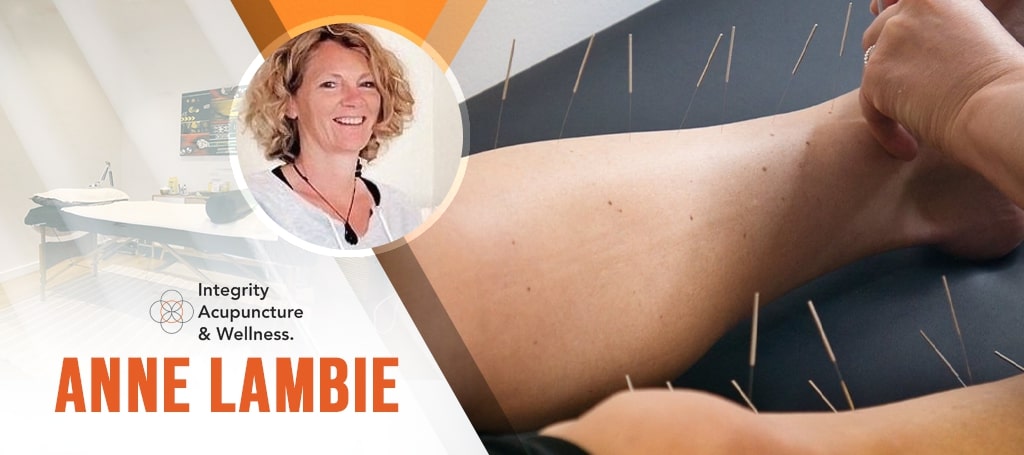 Next on our list is a centre that endeavours to help clients achieve mental and emotional wellness while also caring for various other conditions.
Integrity Acupuncture is an environment wherein everyone can safely escape from the outside world to once again achieve balance in life. The centre is headed by Anne Lambie, a qualified and registered Acupuncturist who seeks to educate her clients about health, particularly about the body's natural ability to heal.
Anne and Integrity Acupuncture makes use of traditional Chinese acupuncture, distal needling techniques, acupressure, and/or massage in their sessions. All ages are welcomes at the centre.
The Initial Consultation with Acupuncture Session at Integrity Acupuncture typically lasts around an hour to an hour and a half, and is priced at $80. Succeeding sessions ask for the same rate.
Those who are interested should note that Integrity Acupuncture only operates on an appointment basis. The centre is open from Tuesdays to Fridays with varying hours.
Highlights
No walk-ins allowed

Member of Acupuncture New Zealand
ACC Provider
11) PRO Acupuncture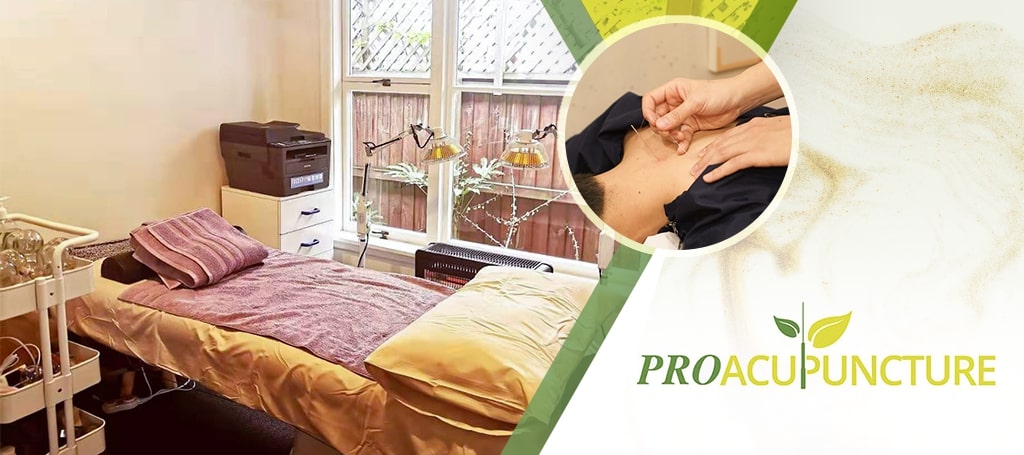 PRO Acupuncture is a wellness center that provides clients with natural solutions for clients struggling with musculoskeletal and internal problems or even mental health among others as well by offering a wide plethora of acupuncture and non-acupuncture services.
They employ adequately trained and certified practitioners who make use of evidence-based treatments and techniques that are unique to the specific needs of the client.
Furthermore, their facilities are particularly designed and equipped with various furniture and tools to ensure that clients get a relaxing and comfortable stay with them whilst their treatment.
Note though that their services aren't readily priced so clients may need to inquire with them further about their service rates.
Nonetheless, with their convenient online booking feature, highly functional acupuncture techniques, and versatile personnel, we highly recommend them to clients in the area looking for professional acupuncture services in their area.
Highlights
Convenient booking methods
Relaxing and comfortable interior
Effective treatments for various conditions
Anyway, that completes the list of the best acupuncturists in Christchurch. These caring and talented professionals can help you deal with your health conditions.
Do you have any questions about acupuncturists? If you have one, just let us know and we will get back to you as soon as we can.
Also, if you are injured and need someone to work out a plan with you to bring you back to optimal condition, you can read our list of the best physiotherapists in Christchurch!