The 6 Best Adjustable Beds in New Zealand
If there's one thing worth investing in, it's the quality of sleep and rest that you get. This is where adjustable beds come in, offering you the best possible way to catch some Zs at night.
We searched far and wide around the country to compile this list of the best adjustable beds in New Zealand. We took into account the company's reputation, product quality, and customer feedback.
Now that you're ready to start your journey to a better night's sleep, let's go ahead and take a look at our top choices for adjustable beds in New Zealand.
How to Choose Your Adjustable Bed
Adjustable beds aren't cheap – and they will be one of the major investments in anybody's lifetime. For whatever reason you purchase one of these products, it's important to thoroughly inspect it to make sure your wants and needs are being met.
Build Quality
The most important part of any piece of furniture is the build quality and this is even more vital in adjustable beds since it contains various moving parts. We highly recommend that you go visit a physical store to try out the lifting mechanisms and lay down on it to get a better feel for its construction.
A good adjustable bed should have a relatively quiet motor and have smooth movements. When the tilting angle on the headrest or footrests adjusts, you shouldn't hear any squeaks or creaks either.
Features
You should try out every feature that the adjustable bed has including the remote control, the massage functions, LED lighting, and connectivity options (if any). Adjustable beds are a major investment, so you'll want to thoroughly inspect all of their functions and features.
The simplest adjustable beds usually offer motorized head and foot positions while the more luxurious variants will have massage options, lumbar support, and various connectivity options.
Split Type or Single?
Some manufacturers offer split-type adjustable beds, which essentially means that you and your partner can adjust them independently at different settings.
While these are significantly more expensive than non-split beds, they are a worthy investment if you and your partner have different preferences.
Do you still want to use your current bed frame?
If you can't part with your existing bed frame (for whatever reason that may be), some adjustable bed frames are engineered to fit into standard-sized frames. You can check the dimensions and ask the sales representative if the adjustable bed you're interested in can accommodate this.
The 5 Best Adjustable Beds in New Zealand
1.   Peace Lily Adjustable Bed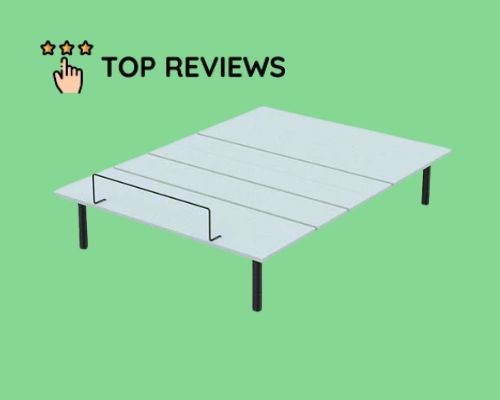 PRICE
NZ $1,399.00 – $2,549.00
SIZES
King Single, Long Single, Queen, Split King (2x Long Single)
DIMENSIONS
King Single: 106cm x 203cm
Long Single: 91cm x 203cm
Queen: 152cm x 203cm
Split King: 182cm x 203cm
HIGHLIGHTS
Unlimited Full Body Adjustment, Zero-G, Anti-Snore, Tv & Reading Positions, 9 Massage Modes, Under Bed Led Lighting, Natural & Organic Materials
WARRANTY
2-Years (Standard)
5-Years (+ NZ $250.00)
10-Years (+ NZ $350.00)
WEBSITE
https://peacelily.co.nz/
CONTACT DETAILS
Phone: 0800-695-459
Email:

[email protected]
The Peace Lily Adjustable Bed uses all-natural organic materials.  Each bed comes with a standard free 2-year warranty that can be extended up to 10-years.
This adjustable bed will benefit your health in various ways, such as its Zero Gravity Position that increases blood oxygen levels throughout your body. The non-toxic chemicals used and the ability to adjust both the head and leg positions help to decrease the pressure on your body.
This relief will enhance your blood and air circulation since your lungs and heart work less, but your partner will probably love the fact that you'll be less likely to snore with this bed. To make the deal even sweeter, the Peace Lily Adjustable Bed has 9 massage settings and dual-zone vibrating motors for both your head and feet.
If you and your partner want to enjoy different sleeping positions, we highly recommend going for the Split King, which comes with two separate wireless remotes.
While we would have liked to have seen this feature in the queen size variant, each remote can be operated separately and can save up to 3 customized presets of your own!
To make this product even better, Peace Lily ships anywhere in New Zealand for free! This, along with its product features and affordable price, earns it a top spot on our list of adjustable beds in New Zealand.
Nine massage settings for both head and feet
Free delivery anywhere in the country
Can save up to three custom memory presets
Extra cost for extended warranty
No split queen offering
Customer Reviews
Susie, a customer, purchased an adjustable bed from Peacelily to help her son with a chronic respiratory condition and chemical allergies. She was completely satisfied with her purchase as she shares her story:
"l have researched & desperately waited a long time to finally find an electric bed that would offer the mechanical quality this one offers as well as the unique point of difference in the base being covered in a layer of organic latex so as not to compromise our organic mattress, bedding & chemical free sleeping environment. The adjustable incline is great in comfortably supporting my son to be lifted upright for better airway support…Thanks for the friendly customer service, professional delivery, set-up & patient instruction in the use of the remotes & the beds multiple features. I so appreciate your companies ethos in uniquely offering organic choices at an affordable price point that l have struggled to find."
Senita S., another customer, purchased an adjustable bed because of her mother's medical issues. She writes:
"We purchased the bed for my mother who has chronic digestive issues. I am happy to report that only after two weeks of use and sleeping at the incline that she requires, her symptoms have eased. We are extremely happy with the quality of the bed base and it was a breeze to set up. Oliva was a pleasure to deal with throughout the buying process and I am grateful for her patience in answering multiple questions from me. Thank you Peacelily, we are so happy with the purchase"
2. Napp Uplift Electric Adjustable Bed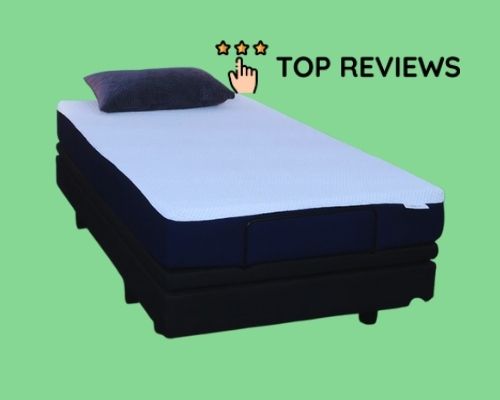 PRICE
(complete Bed) NZ $ 2,280 – $ 10,290.00
SIZES
Long Single, King Single, Double, Queen, King, Split King (2 x Half King), Super King, Split Super King (2x Long Single), California King Plus (2x King Singles)
DIMENSIONS
Long Single (91cm x 203cm)
King Single (107cm x 203cm)
Double (137cm x 188cm)
Queen (152cm x 203cm)
King (168cm x 203cm)
Super King (182cm x 203cm)
California King Plus (214cm x 203cm)
HIGHLIGHTS
Head & Foot Articulation, Massage including Wave, Wireless Remote With Flashlight, Bluetooth Connectivity, Under Bed Lighting, USB Ports, Adjustable Leg Heights
WARRANTY
10-Year Manufacturer's Warranty
WEBSITE
https://napp.co.nz/
CONTACT DETAILS
Email:

[email protected]
Napp sells are broad range of Adjustable Beds and all come with Mattresses manufactured in New Zealand. Most of their accessories, such as Adjustable Bed specific sheeting and Headboards are also made in New Zealand.
There are four variants to suit all requirements and all budgets, namely the Enliven, Invigorate, Enrich, and Uplift.
The ENLIVEN is their starter model and essentially offers all the key requirements of an Adjustable Bed. Just some of the main features are full adjustability at the head and foot ends, one push Zero G and Flat, Memory Positions and a high-end New Zealand made Memory Foam mattress (mattresses on the Split King, Super King and Cali King +). The top layer of the Medium feel Napp Mattress is Hygroflex, exclusive to Napp in New Zealand, Hygroflex Memory Foam offers proven pressure point relief, ease of movement (no 'stuck in' feeling) and temperature control.
The INVIGORATE is their most popular and highly rated model. All the features of the ENLIVEN plus Massage with timer, multiple settings and Wave, Wall Hugger (stay within easy reach of your bedside), LED Under Bed lighting and USB Ports. Like all of their models, it can be set up to an overall height that best suits you, from floor to the top of the Napp Mattress it can be as low as 54cm, 61cm or as high as 68cm.
The ENRICH is their most luxurious model and offers the ultimate in back care support.
A more aesthetic design (only the top section of the base moves) the ENRICH offers the same benefits as the Invigorate but also offers specific support for your back through remote control adjustment of the Lumbar area of the bed.
The section of the base that is below your lower-mid back is where the adjustment occurs. Via the remote an upward curve is created, this can be as little as just a cm or two, or right through to 15cm elevation. You would obviously adjust to what feels best for your back. Some Napp customers have shared that they go to the full curve for a while when they first get into bed to create a stretch for the lower back and then change to a more moderate position for sleeping.
While all models offer premium features, the UPLIFT is their model that offers 'Home Care' features.
While it may be expensive, you get a host of features, mostly the same as the Invigorate. What makes it stand out is what if offers to someone with limited mobility, cardio-vascular issues, post-surgery or someone with chronic reflux conditions.
It does this by offering similar features to a hospital bed. These being complete up and down movement from the remote (it can raise 22cm) and also the ability to go into a full incline. Both of these specific movements can take place no matter what position you have the head and/or foot end of the bed in. E.g. You could raise/lower the bed or go into an incline from the comfort of the Zero G position.
The weight limit on Napp's top two adjustable beds is commendable, which is at 400kg for each base. For the split models, this equals a total of 800kg, which is probably more than enough for the average person.
Napp also gives its clients a standard 10-year manufacturer's warranty with free shipping across New Zealand. We like Napp because they offer two finance options – split into 4 payments via Splitit or interest-free over 12 months with Gem.
Offers two options for financing instalments
Can stop the incline at any angle from lowest to highest point
Includes USB Ports and Bluetooth
Too many choices 
The top model is expensive
No extra lumbar support on all models
Customer Reviews
Nancy Moore, a customer, finally got the best sleep she's ever had after purchasing an adjustable bed from Napp. She writes:
"Best night sleep in decades. A great product so reasonably priced for it's superior quality. Napp was a very easy company to deal with and their service is exceptional. There was no pressure to buy, just there to answer questions and wait till you are ready."
Derek Peel, another customer, agrees on the superior quality from Napp and commends the customer service as he says:
"Great product that is well ahead of other adjustable beds. Salesman was not pushy and confidently answered all our questions. 2 beds ordered"
3. Tempur Zero-G Luxury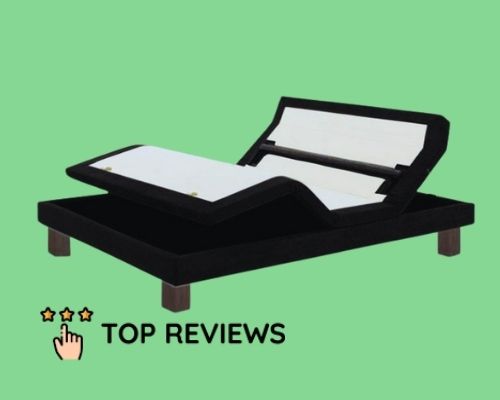 PRICE
NZ $4,299.00 – $8,599.00
SIZES
Single Long, Queen, Split Super King
DIMENSIONS
Single Long: 91 x 203cm
Queen: 152 x 203cm
Split Super King: 183 x 203cm (Approx)
HIGHLIGHTS
Zero-G Pressure Relief, Bluetooth connectivity, USB Ports
WARRANTY
10-Year Guarantee
WEBSITE
https://nz.tempur.com/
CONTACT DETAILS
Phone: (03) 9785 4900
Fax: (03) 9785 4999
Tempur is best known for its memory foam mattresses, but they have now also leaped into the adjustable bed business. They have four different offerings namely the Lifestyle Adjustable Bed, Aspire, Platinum, and Luxury.
Distinctly labeled as their Zero-G line, the benefits offered by Tempur's adjustable beds include cervical spine-pressure relief, which can minimize snoring and acid reflux. It also promotes health for your lower back, legs, and tailbone by positioning them at optimal angles for increased blood and air circulation.
With adjustable massage levels, Bluetooth connectivity, and a handy USB port so you can conveniently charge your devices, the Zero-G Luxury is the best-designed of the lot. You can even set your own customized positions with its smooth powerlifting system for your favorite activity, whether it's reading or watching television.
Perhaps the best part of purchasing a Tempur Adjustable Bed is naturally pairing it with one of their infamous NASA-designed mattresses such as the Tempur Cloud. This memory foam mattress is a perfect match for your adjustable bed ensuring the highest levels of comfort.
While it would have been nice to be able to purchase directly at Tempur, you'll have to go to a third-party retailer to get your Tempur product. Even though purchasing this at Bedpost offers you two finance options paid bi-weekly via Humm and LayBuy, take note that there is a delivery charge.
Offers two options for financing installments
Can pair it with a Tempur mattress
Includes USB ports and Bluetooth
Can't purchase directly from Tempur
No LED lighting
Limited features compared to other brands
Customer Reviews
Virginia C. was extremely happy with her purchase from Tempur. She shares:
"Seriously comfortable bed with so many added benefits to your health, including waking each morning feeling fresh and free from aches and pains…After 2 major accidents and several years of living and working with constant pain, my husbands quality of life has greatly improved as has his quality of sleep. As an added bonus, he can adust his side of the bed to stop him snoring! !!! WINNING! !!!"
Kim, another customer, also shares her experience:
"I love that this bed has a cordless remote and that you can set it to how ever your please! I also love the Zero G option to set it to the optimal position. Money well spent!"
4. Sleep Systems M30 Adjustable Bed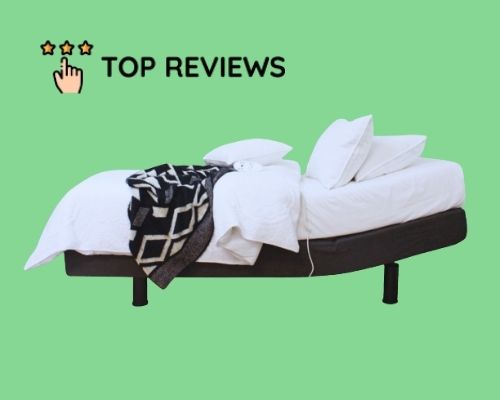 PRICE
NZ $2,440.00 – $8,299.00
SIZES
Long Single, King Single, Queen, Split Queen, Super King
DIMENSIONS
Long Single: 90 x 203cm
King Single: 107 x 203cm
Queen (Single): 152 x 203cm
Super King (Split): 180 x 203 cm
HIGHLIGHTS
Wall-hugger system, Auto-Flat Position
WARRANTY
20-Year Warranty for Base, 10-Year Warranty for Motor
WEBSITE
https://www.sleepsystems.co.nz/
CONTACT DETAILS
Phone: (649) 439-2243
Email:

[email protected]
The M30 Adjustable bed offers comfortable lifts for both your head and feet that can be operated by a standard wireless remote. We like that this wall-hugger style bed has a pre-programmed preset for a flat position and zero-gravity incline.
This adjustable bed also features a massage function, although only two programmable memory positions and intensity levels are available. Nevertheless, it's a welcome feature to have in an adjustable bed.
It has one of the quieter electric dual motors that we've heard, although its 200kg weight limit (mattress included) leaves more to be desired when compared to its competitors in the same price range.
However, it has a backup battery that allows the bed to still function even if the power goes out, which makes it an ideal solution for those with mobility issues.
Another reason to like the M30 Adjustable bed is its 20-year warranty, which is by far one of the longest we've seen offered. Take note though that the motor itself is only covered for half that period.
With a fixed height of 35cm from the floor to the top of its base, the M30 Adjustable bed is only available in a Dark Grey color but this is quite practical and will blend in well with any environment. For additional customization, you can opt for a wall-mounted headboard or add-on one of their mattresses for a complete set.
Quiet motor
20-year warranty for base
Back-up battery
Less weight capacity compared to its competitors
200kg weight limit (with mattress)
Customer Reviews
Jade O'Connor, an owner, was highly satisfied with both the products and customer service he received. He comments:
"Best beds! Great and easy team to deal with. Highly recommend!"
Monica Person, another customer, keeps her thoughts short and sweet as she says:
"Great Store, Great Service, Great Staff, Great Products."
5. Bambillo Perfect Fit Luxury Massage Bed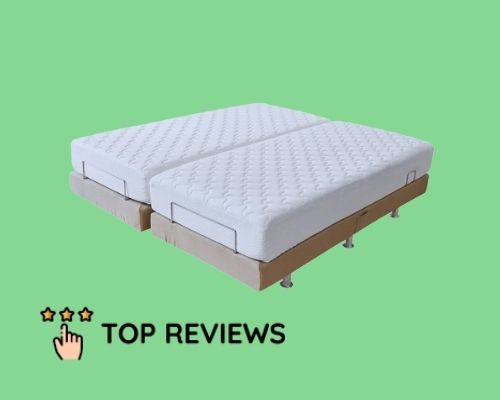 PRICE
NZ $6,995.00 – $11,995.00
SIZES
Single, King Single, Queen, Split Queen, Split King
DIMENSIONS
Split King: 182 x 203 cm
Long Single: 92 x 203cm
King Single: 107 x 203cm
Queen: 152 x 203cm
Split Queen: 76 x 203cm per side
Split King: 91 x 203cm per side
HIGHLIGHTS
Cellular Massage Therapy, Zero-Gravity Position, Inclusive of Mattress
WARRANTY
10-Year Warranty
WEBSITE
https://bambillo.co.nz/
CONTACT DETAILS
Phone: 0800 102 287
Bambillo is a New-Zealand-owned-and-operated company. Their line of adjustable beds offers its users advanced Cellular Massage Therapy with their adjustable beds, which helps to alleviate any tension or pain in the muscles or body. You can simply dial in a setting on the wireless remote control and instantly receive a therapeutic massage before you go to sleep.
With beds designed in Germany, the Perfect Fit line has been engineered with all the advantages and standards of a medical bed but has been optimized with sturdier quality. This is backed up by their 10-year warranty and 30-day Risk-Free Trial.
We like Bambillo because they offer massive discounts for their adjustable beds that reach up to 50% off. Oftentimes these deals only last for a week or two, so it's wise to pick one up during the sale period.
Bambillo's beds already come bundled with their own 28cm thick mattress available in either a Medium/Soft or Firm hardness, which is non-negotiable.
We would have liked the option to only buy the base, but for those that want a fuss-free purchase, this bundle makes your purchase extra convenient.
Often goes on sale for up to half the price
Patented Cellular Massage Therapy technology
Registered medical device
Mattress already included
Short sale or promotional period
Huge cost to return
Customer Reviews
Maxxi recently purchased a bed from Bambillo because of multiple ailments. This is her story:
"I suffer from various health issues to do with anxiety and insomnia … this wonderful relaxing bed helps me have a restful sleep … I just press the setting I want and before i know it I'm asleep … Its a wonderful relief after years of broken sleep prior to getting my bed … my husband and I have no partner disturbance and it is easily asembled by two people … an easy payment plan is available …. I highly recommend this bed"
Arno, another owner, is also very satisfied with his purchase as he writes:
"Find the bambillo great very comfortable have had it over a year and every thing works as it should. Very solid construction very comfortable mattress very reliable electrics. I Love it a lot"
6. Bedworld Deluxe Adjustable Bed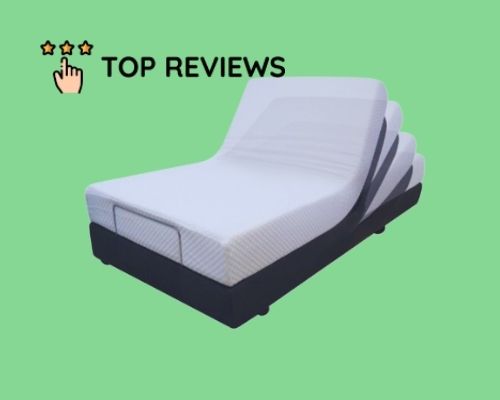 PRICE
NZ $2699.00 – $9,398.00
SIZES
Queen Split, Long Single, King Single, Double, Queen, King, Super King, King Split
DIMENSIONS
Contact for more information
HIGHLIGHTS
Inclusive of Mattress, Breathable Non-Sweat Fibre, Wireless Backlit Remote
WARRANTY
20-Year Warranty
WEBSITE
https://bedworld.co.nz/
CONTACT DETAILS
Phone: 03 377 8887
Email: [email protected]
The next product on our list is from Bedworld, a company known to offer quality beds, mattresses, furnitures, and adjustable beds at amazing rates.
Bedworld's Deluxe Adjustable Bed comes highly recommended for many reasons.
First, the array of size options, which is one of the most extensive on this list. Customers can take their pick from the Queen Split, King Split, Long Single, King Single, Double, Queen, King, and Super King.
Another reason is the inclusions.
The Deluxe Adjustable Bed comes with its own mattress, which the customers can customise by choosing from the memory foam, pocket spring, and latex mattress options. Not only that, but a wireless, backlit remote control and headboard brackets also come with the adjustable bed.
Next is the massage feature, which is perfect for those who experience pains every so often. There are various intensity levels to choose from, which can be changed with the help of the wireless remote.
Lastly, the warranty, which is perhaps one of the, if not the longest time frame on our list. The Deluxe Adjustable Bed is under warranty for 20 years, so if customers encounter any problems, they can rest easy.
20 year warranty

Extensive list of size options

Several mattress options available
Features Auto Flat, Anti Snore, and Zero-G positions
A bit expensive compared to other entries
FAQs about Adjustable Beds