The 6 Best Architects in Auckland
Featured Image Source: Sergey Zolkin via Unsplash
If you want your dream house to stand out in Auckland, you'll need no less than the top architects to give it a unique, creative design.
With so many architects in the city, it's challenging to look for the one that can best satisfy your needs. To help you in your search, we made a roundup of the best architects in Auckland.
How Much Do Architect Services Cost in Auckland?
Architects vary greatly in how much they charge for their services. See our table below to give you an idea of their average rates.
| | |
| --- | --- |
| Initial planning | $3,000 – 12,000 |
| Hourly payment scheme | $100 – 400/hour |
| Per sqm payment scheme | $20 – 120/sqm |
| Percentage of construction cost | 4.5% to 30% |
The Best Architects in Auckland
Top architects are in demand right now, so let's get right to our list!
We highly recommend that you keep reading after the list for our tips on how to choose the best architect for you.
1) Kate Moreland – Crosson Architects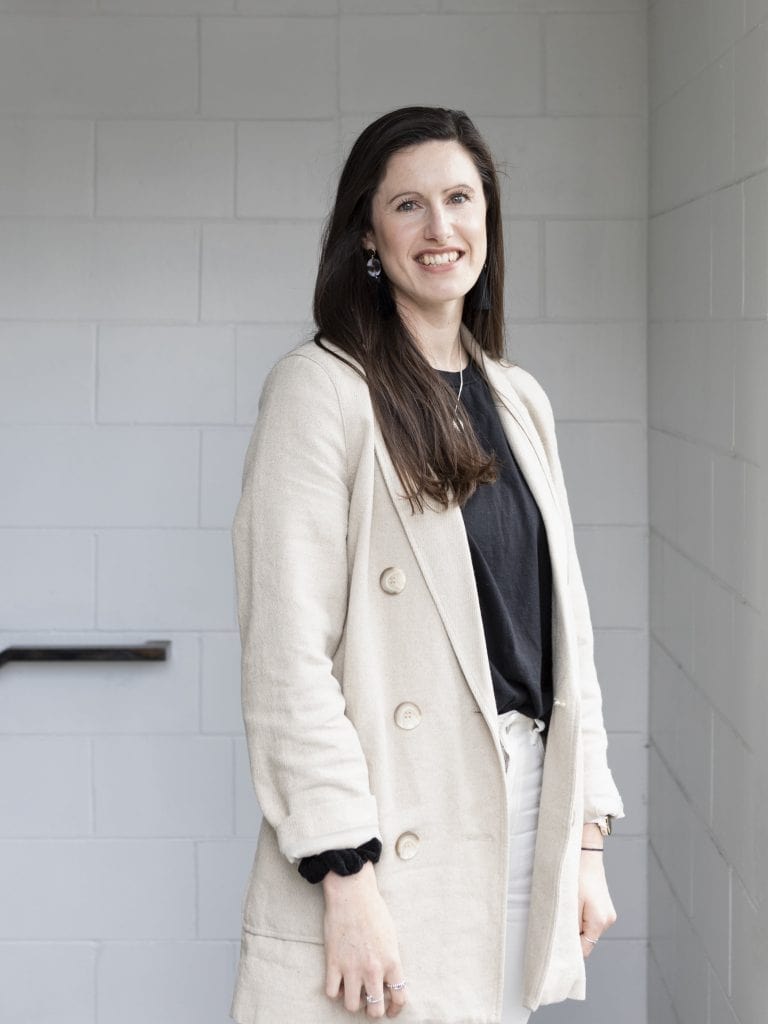 SERVICES
● New Home
● Multi-Unit
● Masterplanning
● Commercial
● Alterations
● Heritage
● Unbuilt Works
WEBSITE
https://crosson.co.nz/
ADDRESS
1/15 Bath Street, Parnell, Auckland 1052, New Zealand
CONTACT DETAILS
+64 9 3020222
OPERATING HOURS
Monday – Friday: 8:30 AM – 5:30 PM
Kate Moreland is one of the leading architects at Crosson Architects. She is experienced in doing civic, healthcare, and commercial projects, but specialises in house architecture.
While many of her past works involved a modern style, Moreland is highly capable of creating great designs for those with a non-modern taste.
Some of her services include building new homes, multi-units, restoring heritage buildings, and building alterations. This means that she's very flexible as a go-to architect for both creating new houses and modifying current ones.
Plus, Moreland is very sociable and amenable to feedback, and loves to help her clients at every step.
At the moment, she's currently dealing with other projects assigned by her company's creative director, so you'll have to be patient before you can enjoy working with her.
Overall, Kate Moreland is a very skilled architect whose ears are always open to the needs of her clients, which is why we placed her as one of the best architects in Auckland.
Specialises in house architecture
Versatility in styles
Friendly, approachable personality
Takes long to avail of services
Customer Reviews
Here's what Cassandra R. said on Facebook:
"My heartiest compliments to the architectural design staff, and I truly love your work!"
2) Daniel Marshall – Daniel Marshall Architects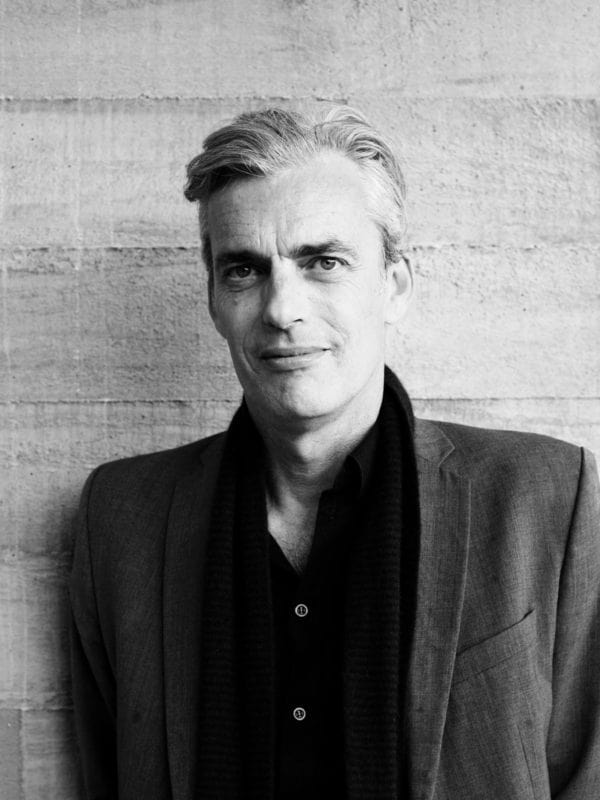 SERVICES
● House
● Holiday Home
● Alteration
● Coastal
● Rural
● Urban
WEBSITE
https://dma.nz/
ADDRESS
472 Karangahape Road, Auckland CBD, Auckland 1145, New Zealand
CONTACT DETAILS
+64 9 3543587
OPERATING HOURS
Monday – Friday: 9:00 AM – 5:00 PM
Daniel Marshall is the owner and director of Daniel Marshall Architects based in Auckland. We picked him because of his rugged methods of practicing architecture.
To start, he and his team operate at a comprehensive 12-step architecture process that covers everything from initial planning to later drafts, finally concluding with contract administration and fee calculations.
Such a holistic approach ensures that clients won't miss anything vital or even minor while working with Daniel Marshall.
In fact, since he owns his own firm, Marshall has complete control over every element of the project. Should you have any concerns or changes you want for the project, he's ready to listen and implement them if they're feasible.
Many of his past works took on a posh, contemporary style in a rural location. For those with a more traditional taste, you may have to look elsewhere. Marshall prefers to stick with projects with a modern architectural style.
Otherwise, those who want precisely such an aesthetic will find Daniel Marshall to be the perfect architect for their dream house.
Robust design process
Has full control over project
Ultra modern style
Not suitable for non-modern homes
3) Tony Koia – Koia Architects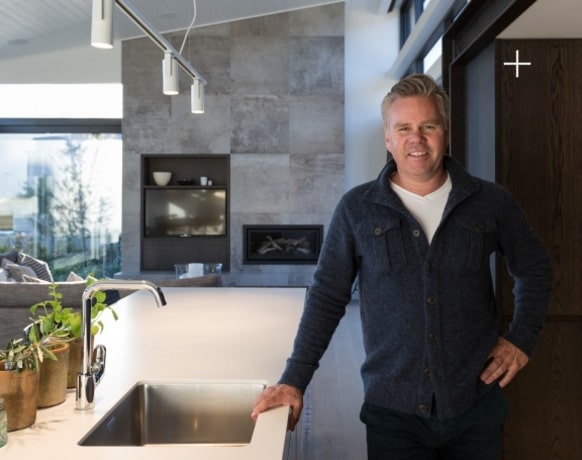 SERVICES
● Residential Architecture
● Commercial Architecture
WEBSITE
https://www.koia.co.nz/about-us/
ADDRESS
8 Beresford Square, Auckland CBD, Auckland 1010, New Zealand
CONTACT DETAILS
+64 9 3732244
OPERATING HOURS
Monday – Friday: 9:00 AM – 5:00 PM
Tony Koia is another architect who owns his own firm, Koia Architects. Our rationale for choosing him as one of the best architects in Auckland can be summed up in one word: "cohesion."
His practice revolves around his so-called "Whole of life" approach, which aims to design houses with quality of life in mind. You can see this with his previous works, which strike the balance between aesthetic, durability, and sustainability.
This ties in with the overall themes of his work. Koia and his team make sure that all the elements of a house, from the walls down "to the last screw head," have a consistent motif.
Koia's portfolio shows not only this principle in work but also the variety of themes that he's successfully worked with in the past. For prospective clients, this is a huge plus.
Also, having worked over 27 years in architecture allowed Koia to be knowledgeable of various techniques and styles that developed throughout time.
Currently, Koia has a small, handpicked 5-member team that shares his overall principles. While this ensures that each project will be handled with care, it also means that potential customers will wait quite a while before Koia and his team can attend to them.
For what they can give you, however, we think Tony Koia is an architect you shouldn't pass up.
"Whole of life" approach
Full integrated design
Versatility in themes
Over 27 years in the industry
Customer Reviews
John & Jennifer, two happy clients, had this to say:
"John and I are both really pleased with the house and the whole process has been a pleasure. Thank you for listerning to what I had to say and your time in working through all the details with me. I hope that you are as proud of the house as we are and we thank you for what we have created."
4) Kate Beilby – Milieu Architecture & Design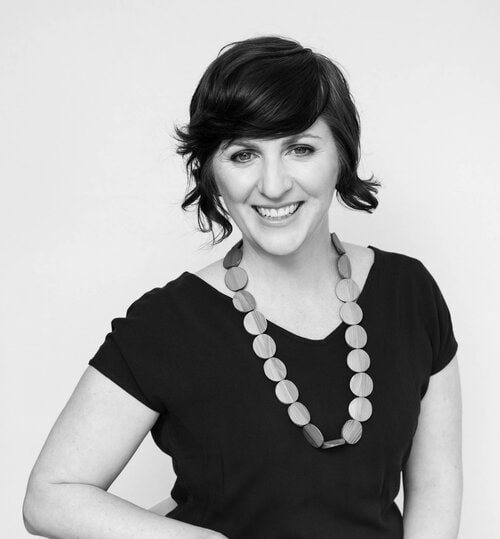 SERVICES
● Residential Development
● Medical Development
● Civil Development
WEBSITE
http://www.milieu-arch.nz/
ADDRESS
D/74 France Street South, Eden Terrace, Auckland 1010, New Zealand
CONTACT DETAILS
+64 21 1145895
OPERATING HOURS
Monday to Friday: 8:30 AM – 5:30 PM
With more than 15 years of experience, Kate Beilby has worked for leading architectural companies in NZ and abroad. Her past projects involved civil, medical, residential, and commercial developments.
What caught our eye with Beilby's practice is how much she takes away the hassle with starting up the designing process. In her firm's website, customers can either download a project planning pack or request a meeting with Beilby to discuss the initial steps of the process.
Her firm operates on a simple 6-step process, but while the client typically has some amount of involvement, under Beilby, you can opt for her to do much of the decision-making for you. Effectively, this means that you just have to tell her how you want your house to look, then she'll handle the rest.
In fact, she ensures that the entire project is followed through to the letter by being regularly present in the project site to supervise the builders.
Like our previous entry, the main pitfall of working with Beilby is that she has a small team.
Patience is key in this case. For the simplicity and ease of mind that you'll have, Kate Beilby is a fantastic choice for an architect.
15 years of international experience
Highly informative and helpful
Very hands-on with project
Customer Reviews
Kate Beilby's passion to satisfy her clients resonated well with Ben and Olivia Winterbourne:
"Kate and team have been absolutely amazing throughout our renovation process. We loved the plans Kate designed for our house – they were unique and interesting, whilst being sympathetic to the existing structure. Kate has always been fast to respond to communications, offered practical advice and is always happy to take feedback and make changes. Her interior advice was an added bonus and we've taken on a lot of her suggestions relating to materials and layout. They have continued to support us throughout the build process, coming on site to consult with the builders. I'd definitely recommend Milieu to anyone looking for an architect for their new build or renovation project."
Kitty Fan & Minka Ip couldn't help but notice the amount of dedication that Beilby had with their project:
"Kate is a fantastic architect to work with as she is dedicated to her clients. She has gone over and above in researching different design and construction options for her clients so that they can make informed choices and get value for money in their construction choices. Fastidious in the service she provides to her clients, Kate is also a talented designer and is always able to find solutions that balance practicality with delight."
5) Ron Seeto – Ron Seeto Architect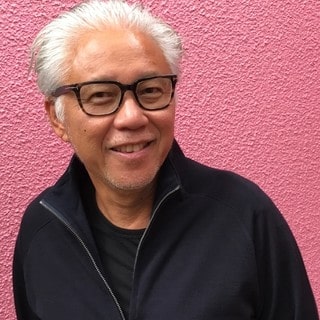 SERVICES
● Home Design
● Luxury House Plans
● Multi-Unit Homes
● Apartment Projects
● Additions
● Alterations
WEBSITE
https://www.ronseetoarchitect.co.nz/
ADDRESS
3 Derby Downs Place, Ellerslie, Auckland 1051, New Zealand
CONTACT DETAILS
+64 9 5798018
OPERATING HOURS
Monday to Friday: 10:00 AM – 5:00 PM
Ron Seeto is an experienced architect who has worked in New Zealand and the South Pacific. He specialises in providing efficient home designs.
He revolves much of his work around "efficient design," which means not just maximizing space but also bringing innovation, purpose, inspiration, aesthetics, and sustainability to the picture.
In his website, he greatly emphasizes how he pursues sustainability in his work. This is beneficial not just to the environment but also to you, as the materials Seeto uses for his works are chosen for their aesthetic, durability, and affordability.
Simultaneously, Seeto ensures that his client's dream design is still the main objective of the project. To that end, he strives to communicate clearly with his clients and consultants so that everyone's on the same picture.
With 4 decades of experience under his belt, Seeto has developed a large network of returning clients. For newer customers, this means that they have to fall in line before experiencing Seeto's services.
We firmly believe it's worth it, however, if you want to avail of his take on sustainability and efficient design for your own house.
Efficient home designs
Sustainable builds
Clear communication with clients
Hard to avail of services due to high demand
Customer Reviews
One of his clients, Garry Sue, wrote this on Houzz Australia's website:
"Neil and I worked with architect Ron Seeto in 1996-1997 to achieve our family home in Ellerslie. Ron was delightful to work with. He's a skilled professional and also was very ready to listen to our ideas and requests. We greatly appreciated his flexibility, and were impressed with how he could solve tricky issues that we could not see a way past. We have loved living in our house for 22 years. We highly recommend him for any prospective building project."
Gaynor Hamill found Seeto's expertise critical to a very successful (and satisfying) renovation of his house:
"Ron helped me us navigate through a major renovation of our house. It was a daunting task but Ron's experience and wisdom made the process far less daunting. His knowledge of the industry and council process was a great asset to the project.
Ron has a great style where he will work in with the client. As the project was a blend of old and new, Ron brought some great…"
6)   Collingridge and Smith Architects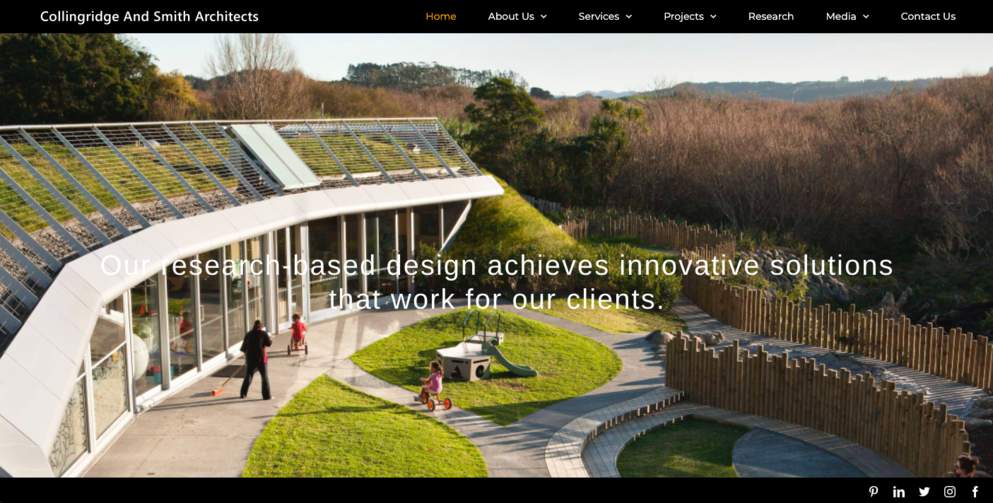 SERVICES
●     Architecture
●     Residential
●     Interiors
●     Landscape
●     Sustainability
●     Urban Design
WEBSITE
https://collingridgeandsmitharchitects.com/
ADDRESS
Auckland
Level 1, 2 Walton Street, Remuera, Auckland, New Zealand

New Plymouth
Enquire for more information.

United Kingdom
Unit 4, Staveley Mill Yard, Staveley, Cumbria, LA8 9LR, United Kingdom
CONTACT DETAILS
Auckland
T: +64 9 522 2552
E: [email protected]

New Plymouth
T: +64 9 394 8136
E: [email protected]

United Kingdom
T: +44 1539 822 976
E: [email protected]
OPERATING HOURS
Monday to Friday: 9:00 AM – 6:00 PM
Saturday & Sunday: Closed
Collingridge And Smith Architects was established in 2007 by Phil and Tiffany Smith with Graham Collingridge joining 5 years later.
For many years, they've been working to create beautiful human spaces that are not only unique, but innovative and sustainable.
What sets them apart from the rest is that they apply learnings from scientists about the science behind our attraction to things, and use these to inform their designs so they may create spaces that are beautiful for us.
They integrate various design skills to come up with projects with holistic integrity. No wonder they're an award-winning architectural firm.
Having worked with a diverse client base, there is no doubt that this team can help you achieve the space you've envisioned.
They've featured all their different projects on their website. We've seen them and we can agree that they've created beautiful human spaces.
Award-winning international architectural firm
Experienced team
Creates innovative and sustainable spaces
Customer Reviews
"Creative, empathetic and all round genius architect and designers. Highly recommended" — Rick Fourie
How to Choose the Best Architect in Auckland
With Auckland being such a bustling city, the architect of your choice must be highly capable of making your house both unique and appealing to your taste in particular.
Here are some tips to help you identify the best architects in Auckland for your taste.
1. Check services
Ideally, the architect of your choice should offer a wide array of services besides their main architectural design. You should consider if they also do interior design, contract administration, drawing issues, and so on.
It's beneficial in the long run to hire a versatile architect who offers a lot of services.
2. Look at portfolio
Architects specialise in different architecture styles. This is why you have to be vigilant as you browse through architects in Auckland.
The best way to know if an architect can deliver your dream design is by viewing their portfolio, which should be easily accessed online through their respective firm.
3. Read reviews
When you hire an architect, you effectively also choose a partner who stays with you throughout the construction of your project. Hence, their personality plays a big part in determining if they're suitable to you.
Customer reviews are your best source of information on how an architect behaves during the project. Besides professionalism, you should look for their attentiveness to feedback and overall demeanor as you browse through the reviews.
FAQs about the Best Architects in Auckland
---
Regardless of the size of your project, you can depend on any of the best architects in Auckland listed here to get it done.
Do you have an architect you would like to recommend? If you do, share them with us by commenting down below.
If you're looking for top builders to go with your chosen architect, check out our list of the best home builders in Auckland.