The 8 Best Auckland Hotels
Looking for a pleasing and convivial hotel to stay in while you're in Auckland? If your answer is yes, you're in luck, as we've compiled the best Auckland hotels here for you!
To come up with this list, we selected luxury hotels with a great atmosphere, food, facilities, and amiable and helpful staff. Moreover, we considered customer feedback to see how the hotel was for others!
We're sure you'll have the time of your life in these hotels. Without any further ado, we now give you the best Auckland Hotels you can go to!
1)  Sofitel Hotels & Resorts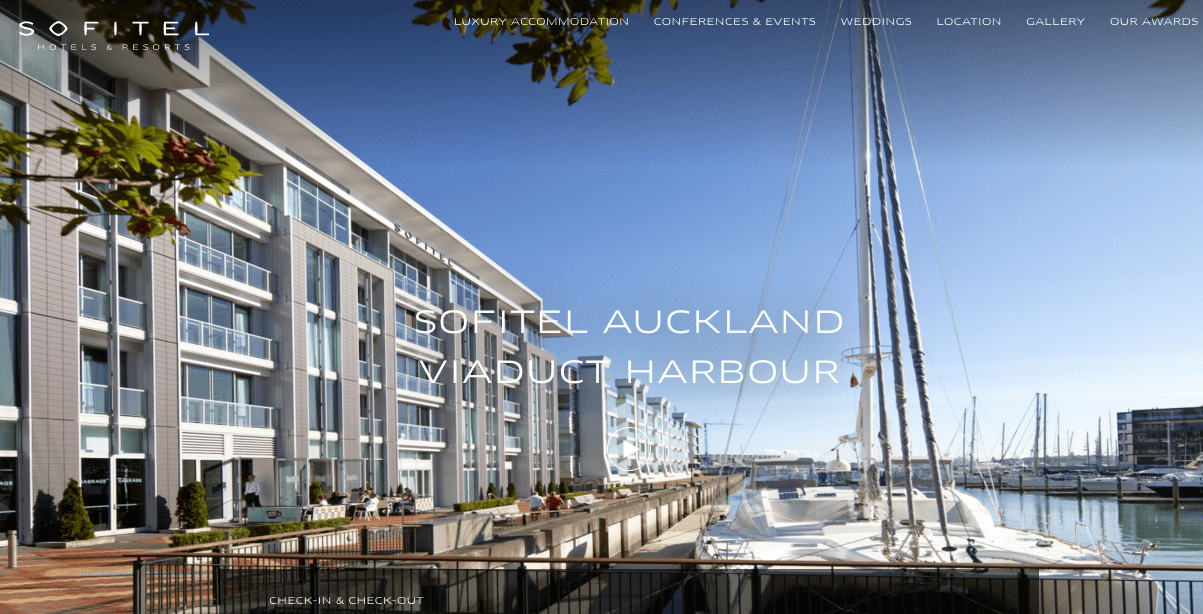 BEST FOR
French Luxury Hotel
SERVICES
Accommodation, Weddings, Dining, Bar, Spa, Conferences & Events
WEBSITE
https://www.sofitel-auckland.com/
ADDRESS
21 Viaduct Harbour Avenue, 1010 Auckland, New Zealand
CONTACT DETAILS
64 9 909 9000

 

OPERATING HOURS
Temporarily closed due to the current COVID-19 conditions
Experience the French joie de vivre in Sofitel Hotels & Resorts! Joie de vivre means the exuberant gaiety or enjoyment of life, characteristic of the French culture and lifestyle.
The Sofitel Hotel is beautifully set between the affluent Viaduct Harbour and the vibrant Wynward Quarter. Overlooking the majestic Auckland Harbour, this place has some amazing vistas!
They have many luxurious facilities such as fitness centres, spas, indoor pool, massage and hot tub. Not to mention it's just a convenient 17.5km away from Auckland Airport!
Highlights
Bask in French culture and lifestyle
Luxurious accommodation and facilities
Convenient location
Scrumptious gourmet food
Customer Reviews
Sofitel Hotel is absolutely one of the best Auckland hotels. One guest, Jaime Varga posted her feedback on Facebook:
"I keep coming back to this hotel for the service alone.
My trip this time was made all that better by a caring staff member (Israel) who went above and beyond the level of service expected.
It's always the little things that count when you travel frequently and this hotel never disappoints.
Thank you again and see you on my next trip!"
2)  Hilton Auckland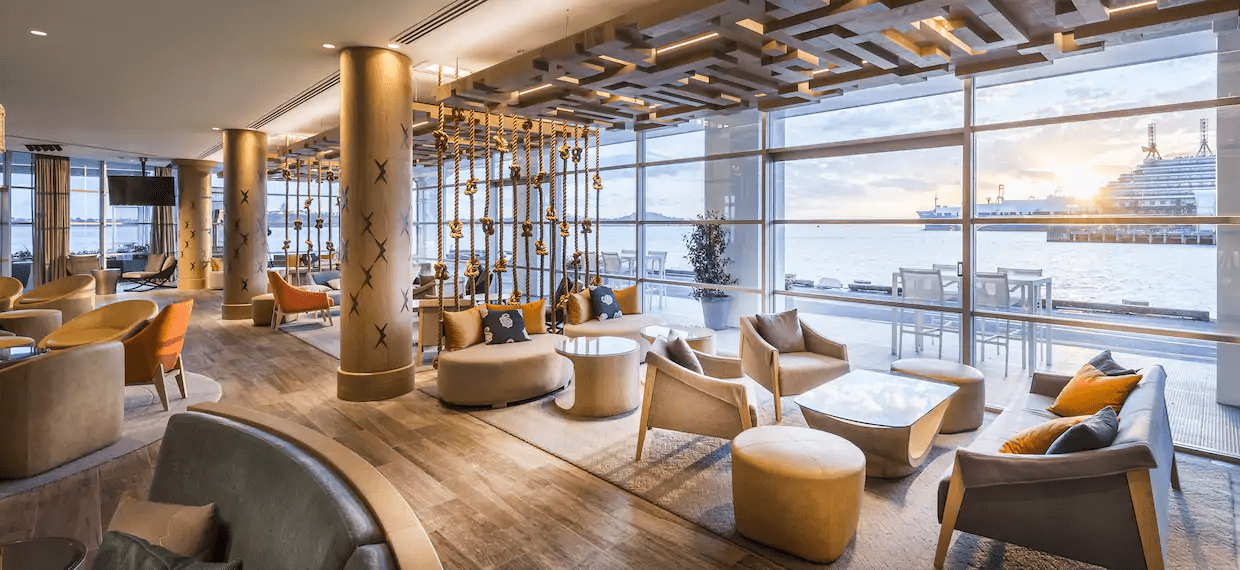 BEST FOR
Nautical-Inspired Hotel
SERVICES
Non-Smoking Rooms, On-Site Restaurant, Outdoor Pool,

 

Fitness Center, Business Center, Concierge, Room Service, and Meeting Rooms

WEBSITE
https://www.hilton.com/en/hotels/aklhihi-hilton-auckland/
ADDRESS
147 Quay Street, Auckland CBD, Auckland 1010, New Zealand
CONTACT DETAILS
+64 9-978 2000
OPERATING HOURS
Open 24 hours
Do you love sunsets and sailboats? If so, then you might like to visit or stay in a 5-star hotel in Hilton Auckland! It's situated right on the end of Princes Wharf, Auckland.
Their FISH restaurant offers fresh and sustainably sourced seafood daily. In the evening, you can go to the Bellini Bar for pizzas, tapas, wines and refreshing cocktails.
Hilton Auckland is only a short 10-minute walk from the Cloud Convention Center, New Zealand Maritime Museum and Auckland City — talk about fun and nighttime shopping!
While you're there, you shouldn't miss out on seeing the picturesque harbour from the underwater viewing window of the hotel!
Highlights
Nautical-inspired hotel
Offers fresh and sustainably sourced seafood
Excellent location
Wonderful and friendly vibe
Customer Reviews
Expedia reviewer commented about Hilton Auckland on Google Business:
"The staff were wonderful. The room we had was wonderful.Great view & lovely deck.The pool was nice for swimming & relaxing and looks great lit up at night. We look forward to staying again in the future."
3)  Pullman Auckland Hotels & Apartments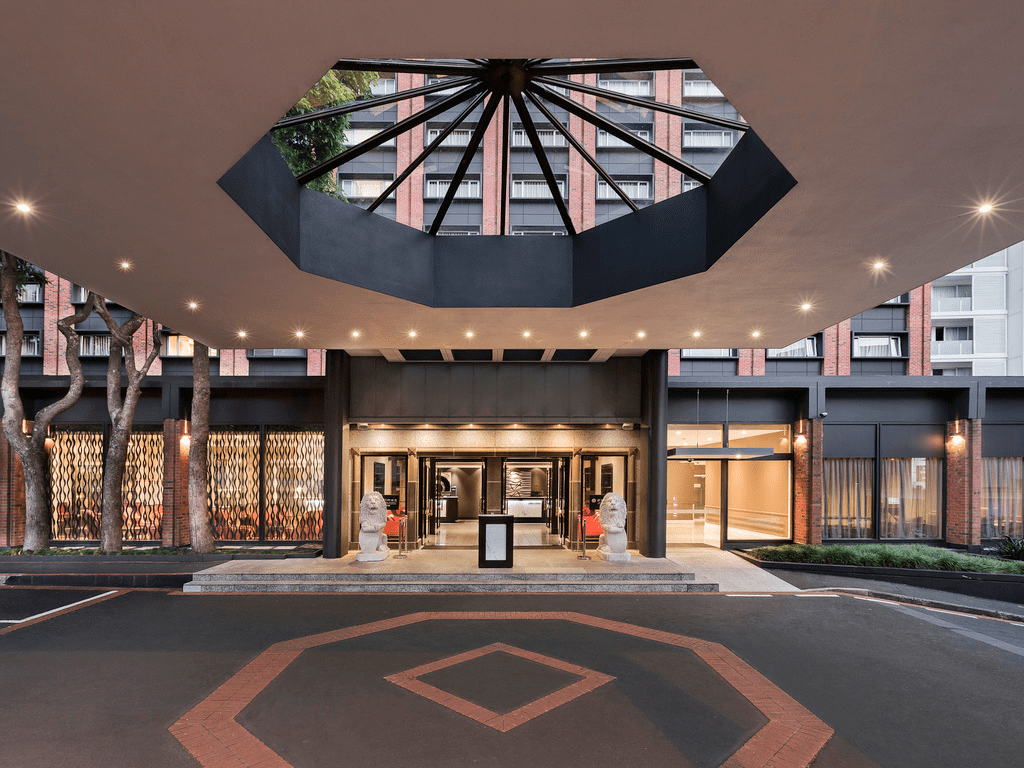 BEST FOR
Warm and Friendly Atmosphere
SERVICES
Rooms & Apartments, Restaurants & Bars, Meetings & Events
WEBSITE
https://www.pullmanauckland.co.nz/
ADDRESS
Corner Waterloo Quadrant & Princes Street 1010 , Auckland,

 

New Zealand

CONTACT DETAILS
+6493531000

 

OPERATING HOURS
Open 24 hours
Moving on with the best Auckland hotels, you have Pullman Auckland! This 5-star hotel offers a warm and friendly vibe: you feel welcomed and cared for by the staff the moment you enter.
They offer room accommodation, residential suites, fine dining as well as meetings and event rooms. This makes it the perfect place for your casual or business trips!
As for the facilities, you can front crawl all the way to the end of a 25-metre pool, hang out at the cosy lobby lounge, or dine in with your soulmate at Tapestry Dining.
Furthermore, the hotel rooms are spacious and relaxing, with all the amenities you need. Along with that, you'll have a lovely view of the city and nature that's a complete winner!
Highlights
Intimate hotel environment
Perfect for casual trips or business meetings
Spacious and relaxing hotel rooms
Great facilities such as pool, restaurants and lounge
Also offers self-contained apartments
Customer Reviews
Check out DanielW2444's comment of his stay in the Pullman Hotel:
"The staff at the Pullman Auckland treat their guests like they are family. A very caring family looking after other family members that are exhausted from their travels. We stayed at Pullman…"
4)  Cordis Hotels & Resorts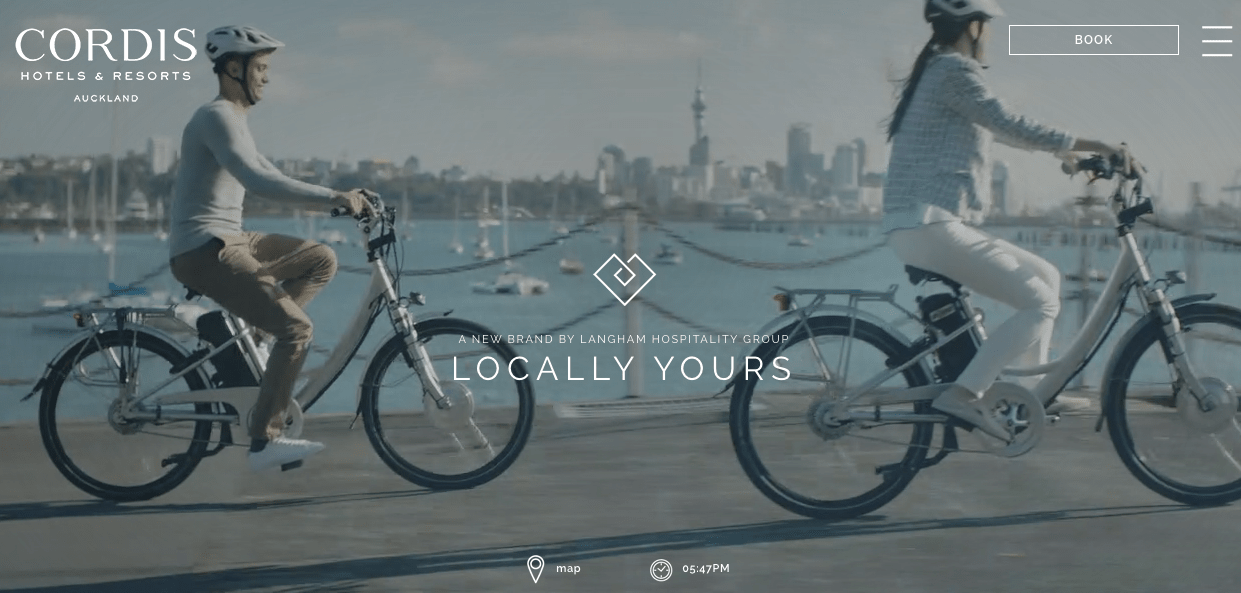 | | |
| --- | --- |
| BEST FOR | Heartfelt Service and Captivating Experience |
| SERVICES | Rooms, Club Lounge, Restaurants & Bars, Gatherings, Wellness, and Cordis Kids |
| WEBSITE | https://www.cordishotels.com/en/auckland/ |
| ADDRESS | 83 Symonds Street, Auckland CBD, Auckland 1010, New Zealand |
| CONTACT DETAILS | +64 9-379 5132 |
| OPERATING HOURS | Open 24 hours |
Spend the weekend with your family or unwind from a stressful day in Cordis Hotels and Resorts. It's among the 5-star, timeless hotels under the Langham Hospitality group.
Situated around vibrant Symonds Street, you will get wonderful local experiences in this hotel as well as outside or around it. All in all, there are 411 hotel rooms and suites, all stylish and cosy.
Come down to a world of flavour and wholesome food as you dine at Eight restaurant with your spouse, or go to their health club or rooftop pool where you can train or swim! There's no end of things to do in the hotel itself.
So, for nourishing or rejuvenating your mind, body and soul, just drive or commute over to Cordis Hotels and Resorts!
Highlights
Acquaint yourself with local experiences
Health club where you can keep fit and healthy
Wholesome and tasty food
Stylish and cosy rooms
Great hotel for unwinding or relaxing
Customer Reviews
Earl Ellis, one guest, writes a review on Google Business:
"One night in Executive Room with Club access to celebrate wife's birthday. Everything was excellent. Great value for money with Club lounge access for afternoon tea on arrival, canapes and drinks ( dinner) and breakfast all included. Staff were excellent. Best pool/spa facilities in Auckland."
5)  Hotel DeBrett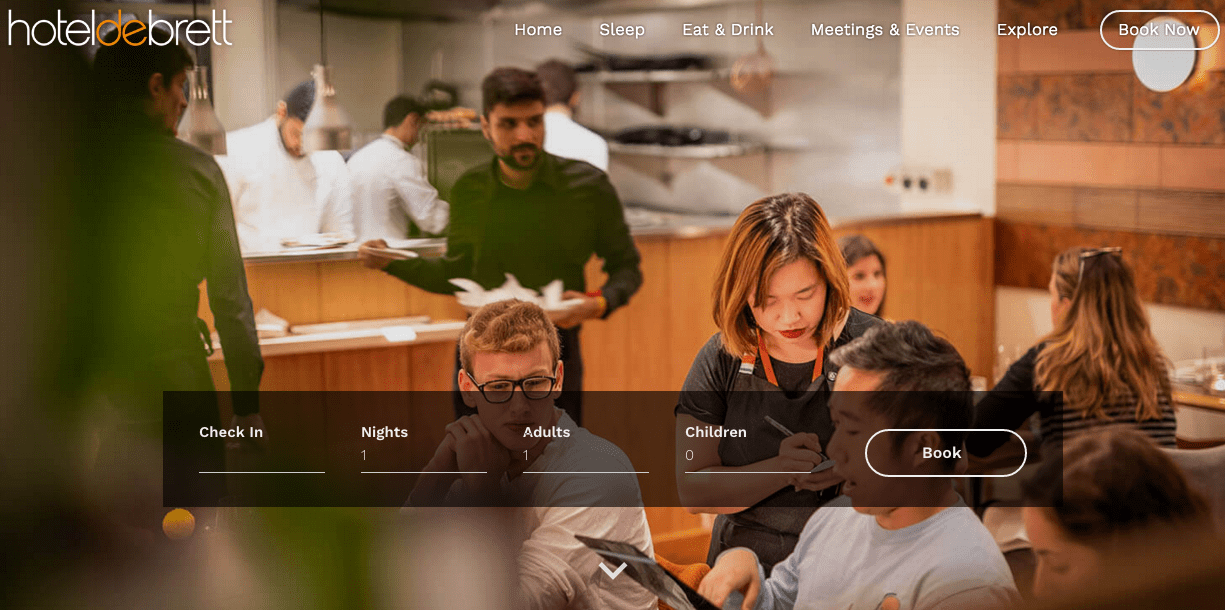 BEST FOR
Chic, Unique and Artful Hotel Rooms
SERVICES
Private Dining, Housebar, High Tea, Cornerbar, DeBrett's Kid Package, and Meetings & Events
WEBSITE
https://hoteldebrett.com/
ADDRESS
2 High Street, Auckland, New Zealand
CONTACT DETAILS
+64 9 925 9000

 

OPERATING HOURS
Open 24 hours
Fancy a more intimate and simple hotel? Well, you're going to feel right at home in Hotel DeBrett! This luxury boutique hotel is located right at the heart of Auckland City!
Though Hotel DeBrett only has 25 rooms, they are all unique and stylish. These are furnished with their signature striped carpet, modern furniture and beautiful local art.
You can also enjoy a delectable breakfast, brunch or dinner at DeBrett's Kitchen. It's a small but cosy eatery that gets lots of natural light and offers elegant, fun and freshly sourced food.
Also, they offer a range of fascinating cocktails and wines in their famous Housebar. Sometimes, you can hang out here or with your friends for a treat!
Highlights
Unique rooms and decor
Simple but intimate hotel
Offers fresh and delicious food and wine 
Customer Reviews
Jane Rovinelli, one guest, writes a review on Facebook about Hotel DeBrett, one of the best Auckland hotels:
"Super friendly helpful and professional staff, lovely rooms, comfy beds, super soaker tub and a great breakfast!
Loved my stay there!"
6) Whangaparaoa Lodge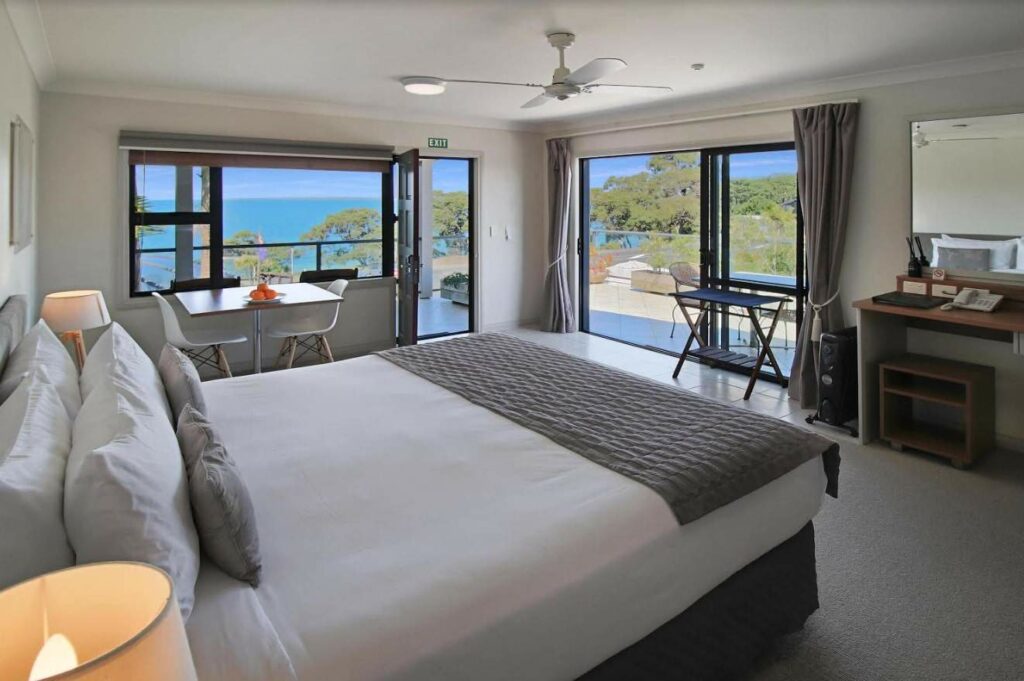 BEST FOR
Affordable beachside luxury
SERVICES
Rooms, breakfast, meetings and conferences
WEBSITE
https://www.whangaparaoalodge.co.nz/
ADDRESS
874 Whangaparaoa Road, Manly, Auckland 0930, New Zealand
CONTACT DETAILS
+64 9-428 4666


[email protected]

OPERATING HOURS
8:00 AM – 7:00 PM
Whangaparaoa Lodge offers Auckland visitors affordable yet luxurious accommodations. This motel may be perfect for those who want to visit the nearby regional parks, beaches, and country clubs.
This motel has king-sized beds in all its rooms, complete with a full kitchen and flat-screen TVs.
To add to these amenities, Whangaparaoa Lodge also offers unlimited free wifi and free parking. Whangaparaoa Lodge is also wheelchair accessible, so anyone of any level of ability can enjoy this hotel.
Full kitchen, flat TV screens, and king-sized beds
Wheelchair accessible
Free unlimited parking and wifi
Proximity to scenic tourist sites
Speaks English and Japanese
One of Whangaparaoa Lodge's customers left this review on Hotels.com:
"From the minute we arrived to check-in my wife and I felt special. Nothing was too much trouble, including installing a DVD player in our unit. It was especially lovely enjoying a wine reading the paper while we watched the sunset from the outside patio area."
7) Andelin Guesthouse

Fully-equipped, spacious bedrooms
Accessible locations
Close to restaurants, cafes, and other establishments
8) The Great Ponsonby Arthotel
BEST FOR
Stylish and heartful boutique bed and breakfast
SERVICES
Rooms for day use and overnight use
Breakfast
WEBSITE
https://www.greatpons.co.nz
ADDRESS
30 Ponsonby Terrace, Ponsonby Auckland, New Zealand
CONTACT DETAILS
Telephone: +64 (09) 376 5989
Free Phone: 0800 766792
OPERATING HOURS
Monday to Saturday: 10 AM to 3 PM
Sunday: Closed
If you are the kind of person that looks for somewhere unique to stay and withdraws yourself from the typical hotel setup whenever you travel, The Great Ponsonby Arthotel is the one for you.
Rich with history and heritage, this arthotel has been standing still in central Auckland providing accommodation and a hearty breakfast making you feel at home away from home for over 20 years already.
This place has been well maintained throughout the years from recycled timber, windows, roofing, and bricks to maintain its character.
Aside from that, it is comfortable staying here as well since all the places that you want to go are within reach.
They are just two minutes away if you want to get a cup of coffee and see Ponsonby's vibrant cafés, restaurants, galleries, shops, and nightlife or a short taxi ride to the harbor and city center.
The Great Ponsonby Arthotel has Villa Rooms, Courtyard Studios, and The Penthouse (located upstairs in the main villa) which you can book for a night or two or more depending on its availability.
Worry no more if you are just in Auckland for a day trip and you need to freshen up from time to time or for your meetings in order to get away from the usual office set up, they also offer rooms you can book for a day.
Staying here if you are in Auckland is definitely recommendable!
Highlights
Warm and great customer service from the owner and their staff
Free off-street parking
Free unlimited Wi-Fi
Wheelchair Accessible
Hearty home-cooked breakfast
Location of the hotel is near all the cafes and shops of Ponsonby
Quiet environment
Customer Reviews
Some of the great reviews left by their guests in TripAdvisor:
Retired couple visiting Auckland.
"We were greeted by Patrick the owner who generously upgraded us to the penthouse suite. Very homely, great location, very quiet and free off-street parking Great verandah and views. Walking distance to eateries. Beautifully Cooked breakfast prepared and served in the dining room by Sophie who was a great host. Thank you we will be back." – Christine G.
Penthouse Living
"This was the second time we have stayed several nights in the Penthouse Suite. Great views, very spacious and very comfortable. Very good value, especially with the great breakfasts. Creaky floor adds to the atmosphere!" – Geoff A.
We'll be back 🙂
"Great value as parking and cooked breakfast is included. Lovely staff, comfortable bed, great shower and very quiet. We loved the view of the Sky Tower from the road and the close proximity to great food in Ponsonby. Thank you for a lovely stay." – Laurraine S.
Anyway, those were the best Auckland Hotels you can stay in! Make sure to include them in your itinerary, as these are superb hotels in terms of atmosphere and facilities!
Do you have any questions you'd like to ask about this topic? If you have one, feel free to drop us a line and we'll get back to you as soon as we can.
If you're also looking for new places to eat outside your chosen hotel, you might want to try Japanese food. For that, you can read about the best Japanese restaurants in Auckland!