The 8 Best Auckland Physiotherapists
Since playing sports involves forceful movement of your body, injuries are fairly common, especially when you're not careful. To help you recover your A game, we've handpicked the best Auckland physiotherapists for you.
Physiotherapists are in demand whether you're playing competitively or for leisure. With their guidance, athletes are able to remain fit and consistent for competitions.
They employ specialised treatments (sort of like a massage) or devices to help your muscles breathe. In effect, this reduces the discomfort and pain that you are feeling so you can get better soon.
If that's what you need, here are the best Auckland physiotherapists who will support you over the course of your recovery.
1)  Alan Watt – West Auckland Physiotherapy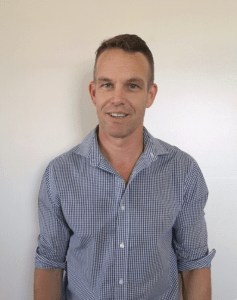 | | |
| --- | --- |
| Best for | Sports Conditioning and Treatment |
| Services | Manual Therapy, Exercise Therapy, and Strapping and Taping |
| Address | 15 Edsel Street, Henderson, Auckland, New Zealand (next door to Tony's Restaurant) |
| Contact no | 09 818 3125 |
| Website | http://westaucklandphysio.co.nz/ |
When it comes to muscle and joint injury, Alan Watt is one of the best Auckland physiotherapists.
He majored in Bachelor of Health Sciences of Physiotherapy at Auckland University of Technology.  A few years prior, he worked as a physio for local and international teams in rugby and football.
Today, he specialises in manual therapy, sports rehab, and conditioning — all to get your body in tip-top shape.
At West Auckland Physiotherapy, he works alongside a fellow physiotherapist and acupuncturists. And he is understanding and caring with clients, which is why so many recommend him.
Highlights
Specialises in sports conditioning
Caring and nonjudgmental
Worked with rugby and football teams
Customer Reviews
On Google Reviews, Olga Rukosueva-Lottermoser writes:
"Been receiving physiotherapy there for last month. Very happy with the result. Caring and awesome team. Would highly recommend this place!"
2)  Paul Wilson – Queen Street Physiotherapy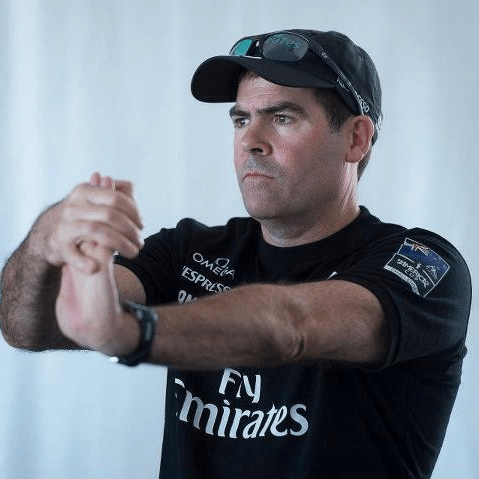 | | |
| --- | --- |
| Best for | Musculoskeletal Therapy |
| Services | Physiotherapy, Acupuncture, Massage, Electrotherapy, Injury Prevention, Exercise Prescription, and Mobilisation |
| Address | Level 4, Dingwall Building, 87 Queen Street, Auckland, 1010, New Zealand |
| Contact no | (09) 309 0822 |
| Website | https://www.queenstphysio.com/ |
Do you keep up with the Fly Emirates sailing team? If you have, you might have come across the name "Paul Wilson" — this is the man who has been their physiotherapist since 2003.
With an impressive resume as a physio, he has worked with the NZ Olympic team, All Blacks, and Auckland Blues Rugby. He's also worked as a lecturer on Sports Medicine for prestigious universities in the country.
He can accurately assess a problem and proceed to treat it with safe and effective therapies. His clients say there's no question that he is one of the best Auckland physiotherapists you can find!
Highlights
Bachelor of Science in Physiotherapy graduate
Holds a postgraduate degree in Sports Medicine
Remarkable physiotherapist
World class experience
3)  Paul White – Auckland Physiotherapy Ltd.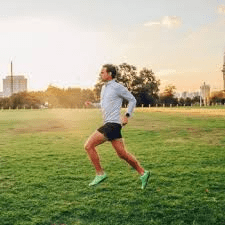 | | |
| --- | --- |
| Best for | Runner's Injury |
| Services | Running Injuries, Sports Injuries, Rehabilitation, Back Pain, and Chronic Pain |
| Address | 8 George Street, Newmarket, Auckland 1023, New Zealand |
| Contact no | (09) 366 4480 |
| Website | https://www.aucklandphysiotherapy.co.nz/ |
Whether you are training or injured due to running or a similar sport, you should look for Paul White of Auckland Physiotherapy. He would be a perfect choice for runners, marathoners, sprinters, and hikers.
He worked for 12 years in the United Kingdom as a physiotherapist. He had the privilege of learning from the best runner analysts while working there.
Aside from healing your pain, he can also teach you to become a better runner — a double win for you. This will let you prevent future injuries, giving you a great run every single time!
Highlights
Specialises in running injuries and treatment
12 years of experience in the UK
Can teach you to be a better runner
Personal approach
4)  Andrew Van Ross – Mt Roskill Physiotherapy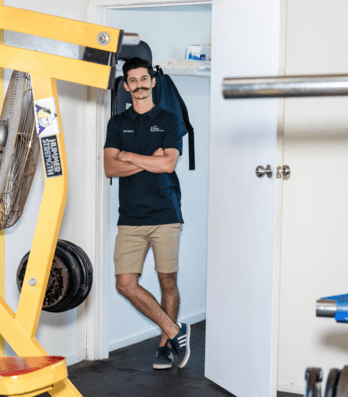 | | |
| --- | --- |
| Best for | Return to Work Treatments |
| Services | Musculoskeletal Treatments, Pain Management, Dry Needling, and Functional Movement Therapy |
| Address | 20 Stoddard Road, Mount Roskill, Auckland, New Zealand |
| Contact no | (09) 948 6322 |
| Website | https://www.shiftrehab.co.nz/ |
If you have a recurring pain in your body, better get it checked at once. Andrew Van Ross can conceive a treatment plan for you and get you back to work as soon as possible.
He finished with a degree in Physiotherapy and has treated people with different conditions in the Mt Roskill area. At the session, he can relieve you of the pain.
Furthermore, he's experienced in manual therapy, pain management, exercise prescription, and other musculoskeletal treatments.
Highlights
Physiotherapy course graduate
Well-versed in manual therapy
More than 5 years of experience
Can work to rehabilitate you
Customer Reviews
Amber Whitecliffe commended Andrew from Google Reviews:
"Andrew has been helping me strengthen my ACL injury for 9 months now, I am so pleased with the results, he is a fantastic Physio. He has pushed me really hard to work on it, which is what you need when you are frustrated with an injury and easily give up! Thanks so much Andrew"
5)  Anlo Van Deventer – Cairnhill Physiotherapy
| | |
| --- | --- |
| Best for | Sports Recovery and Rehabilitation |
| Services | Pain Relief, Sports Injuries, Rehabilitation, Acupuncture, and Onsite Gym |
| Address | 95 Mountain Road, Epsom, Auckland 1023, New Zealand |
| Contact no | (09) 631 5991 |
| Website | https://www.cairnhillphysiotherapy.co.nz/ |
Takapuna cricket player Anlo Van Deventer doubles as a physiotherapist for Cairnhill Physiotherapy, focusing on sports injuries and rehab.
With the knowledge and skills she's gained as a competitive athlete, it's safe to assume that she's one of the best Auckland physiotherapists for professional sports players.
Don't worry, though. Anlo is passionate about treating other athletes, but she also treats non-athletes and children alike.
Also, she assisted the renowned Stormers Super Rugby Team in South Africa, helping them recover from injury and helping them so that they showed great improvement in their succeeding games.
Highlights
Fantastic in rehabilitating clients
Has a Bachelor's Degree in Physiotherapy
Member of MPNZ and MSPNZ
Competes in Premier Club Cricket
6)  Triumph Physiotherapy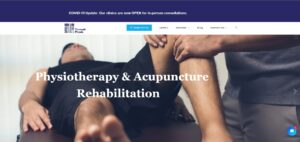 Best for
Personalised Patient Plans
Services
Physiotherapy, Acupuncture, Sports and Strength
Address
Mount Wellington
Shop 12, 2 Harris RoadNewmarket Sports & Strength
52 Remuera Road (Inside Habitat For Fitness)Newmarket Broadway
197 Broadway (upstairs inside Newmarket Medical Centre)
Contact no
Email: [email protected]

Call: 09 526 1448

Text: 022 390 0234

Fax: 09 972 1851

Website
https://www.triumph-physio.co.nz/
Triumph Physiotherapy is motivated to restore their patient's full range of motion as quickly as possible. They achieve this by conducting accurate assessments and prescribing the appropriate treatments.
Their trained professionals know that each person has their own set of needs, so they make sure to create individualised treatments for each and every one of their patients. With Triumph Physiotherapy, getting your body back in shape will be done sooner than you think.
Highlights
Accurate assessments
Trained professionals
7)  Linda Lee – The Sandringham Physio Room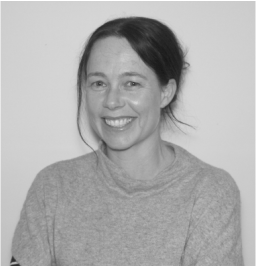 Best for
Injury Management and Prevention
Services
Physiotherapy, Dance Physio, Clinical Pilates, Movement Screening and Muscle Balance Assessments, Backstage Physiotherapy, Physio for Children and Teenagers
Address
Level 2, 4G Kitchener Road, Sandringham, Auckland 1025, New Zealand
Contact no
09 8150484
​027 2038889
[email protected]
Website
https://www.physioroom.nz/
Linda has over 25 years experience as a Physiotherapist with Post Graduate Qualifications in Sports and Exercise Medicine and Musculoskeletal Physiotherapy. She completed her Masters Thesis on Dance Injuries and Screening.
Linda has a special interest in working with musculoskeletal injuries in children and adolescent athletes and dancers and performers.
Linda's focus is to provide patients with evidenced based rehabilitation programmes and hands on treatment;  with an emphasis on education
Highlights
Masters Qualified Musculoskeletal Physiotherapist with 25 years experience
Special Interest in Working with dancers
Physio for children and adolescent athletes
Provides physio for professional dance companies
Clinical pilates instructor
8)  Massey Physiotherapy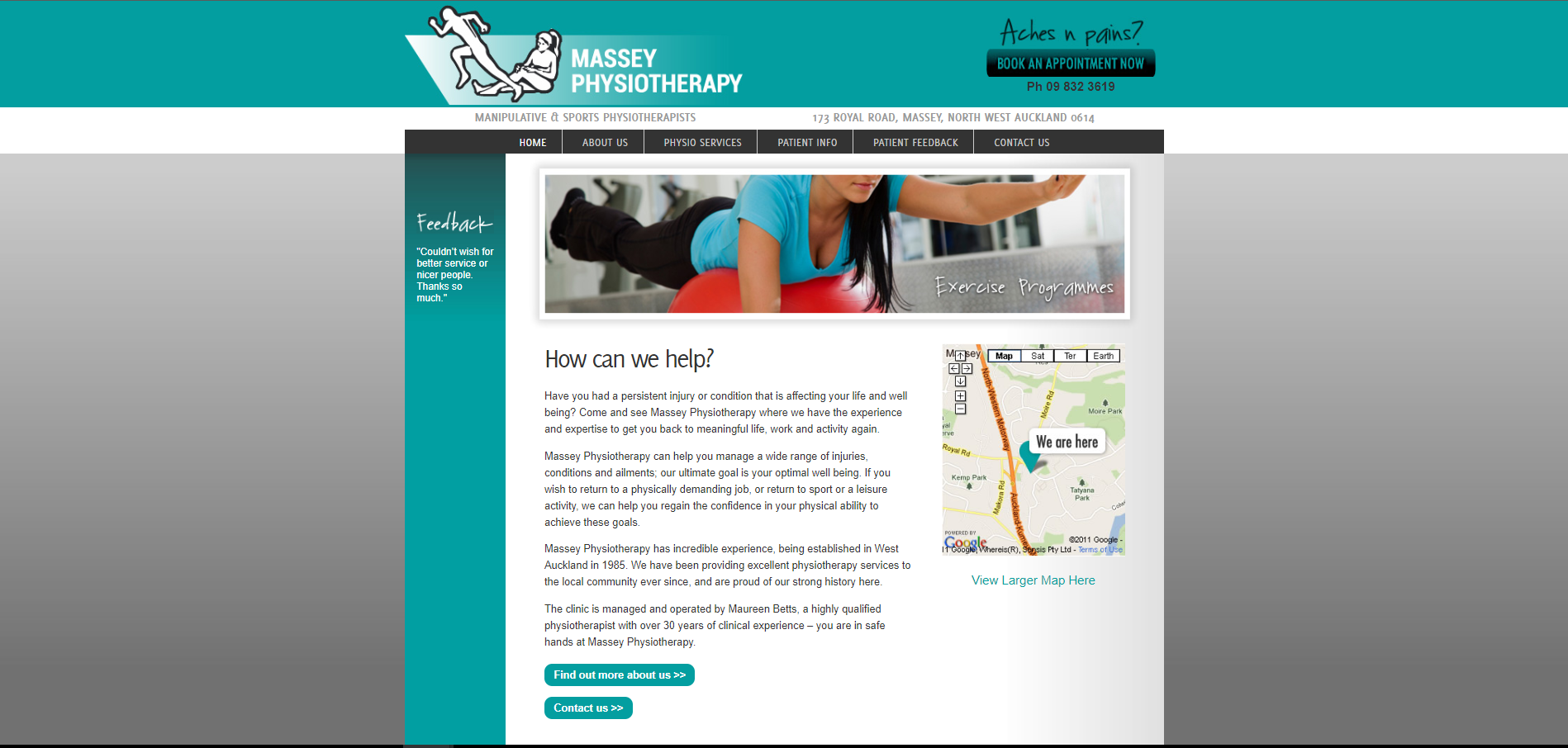 Massy Physiotherapy provides treatments that are effective and personalised according to your needs. They are capable of working in various areas of the body.
Their team of physiotherapists are more than qualified in their line of work. With their help, any body pain you experience can be resolved swiftly and comfortably.
Highlights
Free advice available
Qualified and expert physiotherapists
And there you have the best Auckland physiotherapists. These people will work with you to restore your shoulder, leg, or arm to 100% health!
Do you agree or disagree with the physios we mentioned? Tell us all about it by sending us a message and we will get back to you soon.
Alternatively, you can go to a chiropractor for them to tend to your injury. In this case you can read about the best chiropractors in Auckland for a comfortable and safe treatment.