The 8 Best Audiologists in Auckland
Hearing is among the most important of our senses. If your hearing is impaired or damaged, you need to address that ASAP… and to help, we've selected the best audiologists in Auckland for that.
Audiologists are professionals who help you to hear better. They can conduct hearing tests, fit hearing aids, and give you advice so that your ears will function as best as they can.
Below we've picked the ones that are highly experienced, ahead in their equipment, and known for being kind and friendly individuals. So if you're ready, we now bring you the best audiologists in Auckland!
1) Maree O'Sullivan – Auckland Hearing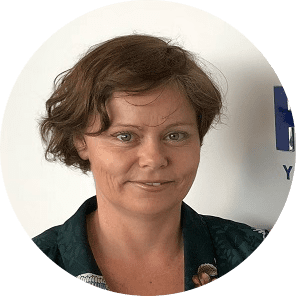 | | |
| --- | --- |
| Best for | Hearing Aids for Adults |
| Services | Diagnostic Hearing Test, Hearing Aids, Hearing in Children, Custom Ear Plugs and Monitors, Ear Wax Removal |
| Address | 66 Michaels Ave, Ellerslie, Auckland 1051, New Zealand |
| Contact no | 09 525 0522 or 027 808 3522 |
| Website | http://aucklandhearing.co.nz/ |
Replying with a 'sorry' because you didn't hear others properly is embarrassing enough in casual circumstances. What more for people with hearing problems who have to do it repeatedly?
That's where Maree O'Sullivan comes in — she can help you get back your hearing. She can provide you with a hearing aid and let you test it in the clinic to get a feel for it.
She is a member of New Zealand Audiological Society (MNZAS) with clinical certification of competence, meaning her treatment reaches the high clinical standards in the industry.
Highlights
Expert Audiologist
Full range of clinical hearing services
New Zealand Audiological Society member
Has certificate of competence
Customer Reviews
Grant Waldrom had hearing loss and wanted to be able to hear again. He related:
"I was never pressured to purchase any particular brand, nor was I pressured to purchase aids that were beyond what I needed. As a result, I am very happy with the aids that I now use, and with the follow up I received and will continue to receive. Maree and Anna were a delight to deal with and I thoroughly recommend Auckland Hearing."
2) Shirley-Anne Hodgson – A1 Hearing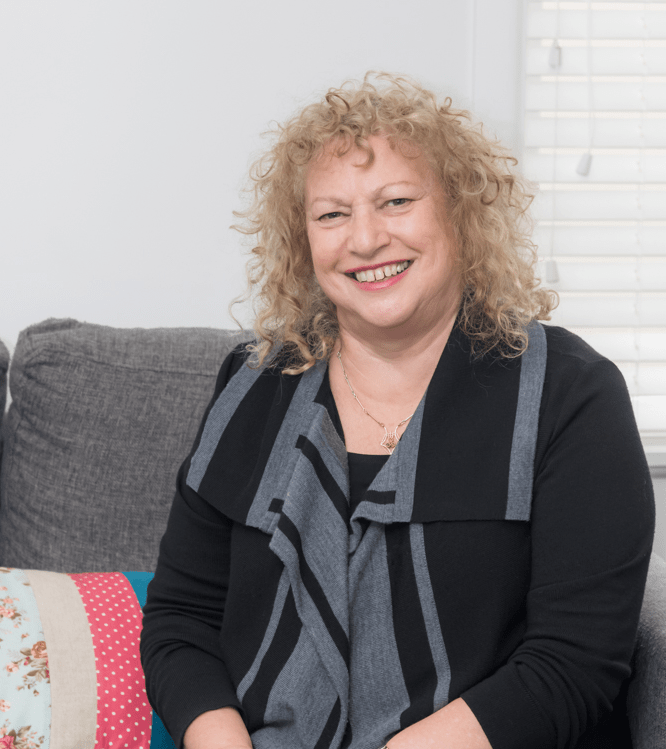 | | |
| --- | --- |
| Best for | Total Hearing Loss and Tinnitus |
| Services | Hearing Aids, Hearing Loss |
| Address | 425A Dominion Road, Mt Eden, New Zealand |
| Contact no | 0800 214 327 |
| Website | https://www.a1hearing.co.nz/ |
Looking for an experienced and caring Audiologist? Meet Shirley-Anne Hodgson, who has over 35 years of experience in helping clients with hearing troubles from light to severe.
Her empathic regard of the client and her dedication makes her one of the best audiologists in Auckland. And she is also a proud Member of the New Zealand Audiological Society.
Her interests are in working with people who have lost all sense of hearing and those with tinnitus. Tinnitus is a condition where a person hears frequent ringing inside their ears.
Highlights
Over 35 years in the industry
Keen on treating deaf people and those with tinnitus
Caring and dedicated
New Zealand Audiological Society Member
Customer Reviews
Chris Barker's comment can be found on the A1 Hearing website. He said:
"I have recently been fitted with hearing aids for both of my ears I used the Mt Eden Branch of A1 Hearing and the process was so much better than I expected due to the caring, highly competent, professional service I received from the team at A1 Hearing. I would recommend their services to any one ready to take the next step to regaining their hearing."
3) Janene Houghton – SoundSkills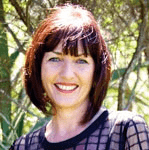 Best for
Auditory Processing Disorder (APD) Treatment
Services
Hearing and Speech Programme, Musical Training
Address
The Stichbury Bidwill Centre, 251 Campbell Road

Greenlane, Auckland 1051, New Zealand

Contact no
(09) 930 8573
Website
https://www.soundskills.co.nz/
Janene Houghton is one of the best audiologists in Auckland when it comes to treating Auditory Processing Disorder. It is a problem where one can hear the sounds, but can't discern them.
This affects 1 of every 20 children in New Zealand and is a sort of learning disability. What Janene does is tutor these kids and treat them, one way being through her A capella singing talent.
She worked as an audiologist in the University of Hong Kong before returning to New Zealand. For 8 years, she had helped assess and treat children with APD at the University of Auckland before moving to SoundSkills.
Highlights
Specialist in Auditory Processing Disorder
Tutors kids with APD to help them learn better
Uses music as therapy for the kids
Has more than 8 years of experience
4) Nigel Sallis – Hearing Institute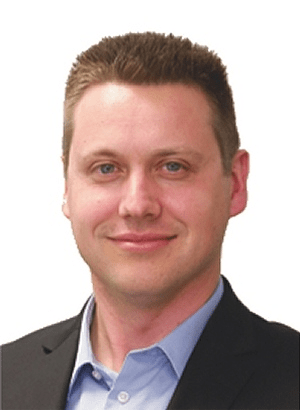 Best for
Adult and Children Hearing Treatments
Services
Adult and Child Diagnostics, Tinnitus Treatment, Hearing Aids Fitting and Management
Address
Gilgit Road Specialist Centre, 15 Gilgit Road,

Epsom, Auckland 1023, New Zealand

Contact no
(09) 283 0200
Website
https://hearinginstitute.co.nz/
For children and adult hearing problems, we strongly recommend Nigel Sallis. He holds both an undergraduate degree and a master's degree in Audiology from prestigious universities in New Zealand.
He offers hearing diagnostics, assessment, and treatment through the use of hearing devices. With this, he can fit a device to your ears and ensure that you're comfortable and have improved hearing.
Aside from that, he also looks into and treats the disturbing tinnitus ear, letting you enjoy a movie or listen to music without any problems.
Highlights
Master of Audiology
Member of the New Zealand Audiological Society
Can treat tinnitus
Well-versed in hearing aids and what suits you
Customer Reviews
Simon described Nigel and the team from Google Reviews:
"…those people are Nigel & Tania at Hearing Institute they are my champions. Right from the beginning they treated me as a person with Respect, Honestly and Professionalism and this level of care is still continuing. They did more for me in the first appointment then the others did over 18 months. No matter how I feel when I arrive there, I always feel so much better when I leave."
5) Angella Wolfe – Wolfe Hearing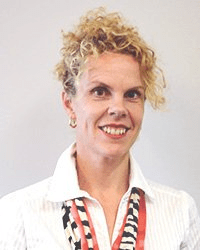 | | |
| --- | --- |
| Best for | Hearing Aid Recommendation |
| Services | Hearing Aids, Diagnostic Hearing Test, Tinnitus Treatment, Custom Ear Plugs |
| Address | 40 King Street, Pukekohe, Auckland |
| Contact no | 0800 300 122 |
| Website | http://wolfehearing.co.nz/ |
There are plenty of hearing aids to choose from, depending on the condition of your ears. For the honest opinion of an expert, Angella Wolfe is one of the best audiologists in Auckland that can help you.
At Wolfe Hearing, they sell many branded hearing aids sporting different features, styles, and prices. With more than 20 years of experience, Angella knows the ins and outs of choosing one.
Other than that, the team offers diagnostic hearing tests, hearing aid services, ear wax removal, tinnitus treatments, and also custom earplugs to protect your ears during working or sleeping.
Highlights
Independent Hearing Clinic
Member of the Independent Audiologists New Zealand and the New Zealand Audiological Society
More than 20 years' experience
Lots of branded hearing aid choices
Offers a full range of services
Friendly and cheerful audiologist
Customer Reviews
Duncan McGregor was interviewed about the company in a video. Although it does not directly reference Angella, it reflects how she and the team does as a company. Here is an excerpt of it:
"Wolfe Hearing are definitely up there with the technology and their knowledge on how that technology works and can help you. I've had several hearing aids through the years. I've been fitted with the best possible ones."
6) Focus Hearing Howick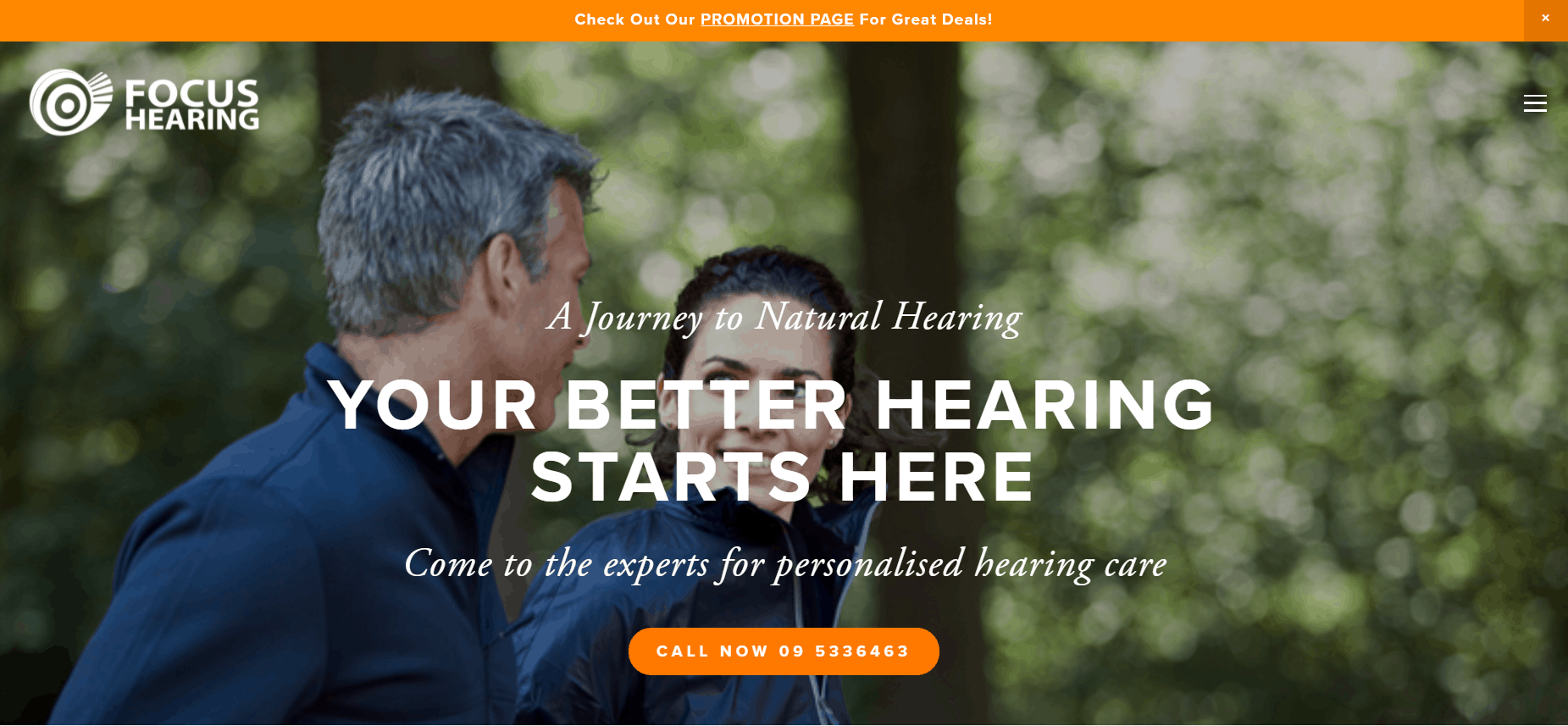 Best for

Hearing care

Services
Hearing test (Diagnostic)
Hearing rehabilitation
Custom ear plugs
ACC services
VA services
Pre-employment and CAA hearing test
Address

12 PICTON STREET, HOWICK, AUCKLAND, 2014, NEW ZEALAND

Contact no
09 533 6463
[email protected]
Website
https://www.focushearing.co.nz/
Focus Hearing is a locally-owned, independent clinic known to offer the latest technology hearing aids to those who are in need of it. The centre is managed by two exemplary audiologists: Daniel Kim and Ashley Kim, both of whom have extensive knowledge and experience in the field of audiology.
Now, it's worth noting that Focus Hearing is a financially unbiased institution whose goal is to help those who are hard of hearing. One of the benefits of choosing this clinic is the trial period they provide for hearing aids, which can last around four to six weeks.
Another reason why we recommend this clinic is its accessibility. Focus Hearing has three locations: Howick, Takapuna, and Silverdale.
The last reason has to do with the clinic's customer service. As previously mentioned, Focus Hearing's goal is to help those who are hard of hearing, and this goal is often met with the help of the staff's professionalism.
Staff members at Focus Hearing are professional and answers promptly. Not only that, but they are friendly and personable as well, making patients feel at ease whenever they come by the clinic.
Highlights
Three conveniently placed locations
Locally owned and operated clinic
Financially unbiased
Uses latest technology
7) Chessie Egan (e-Hearing)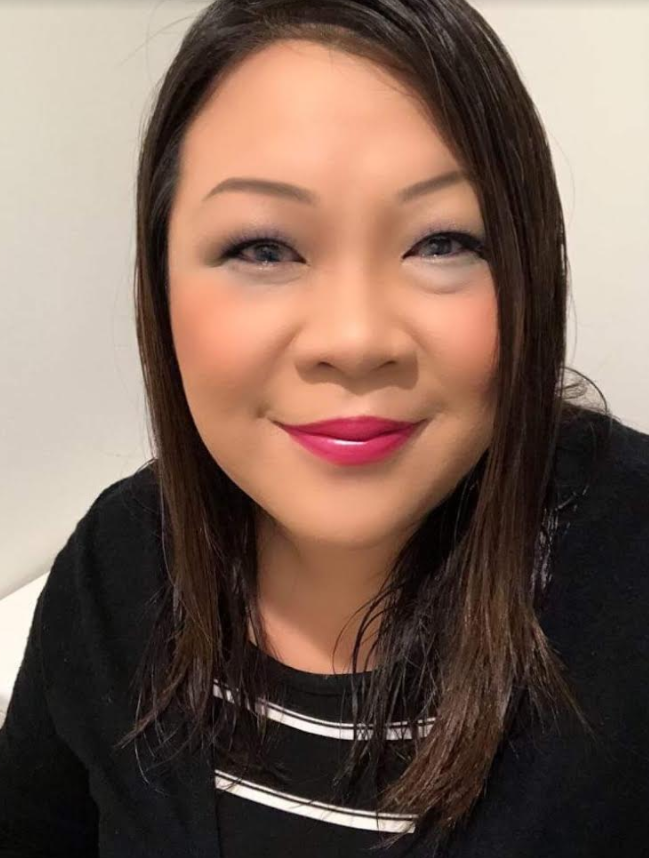 The process of getting your hearing checked or improved upon need not be a complicated or difficult experience. At least, that is what e-Hearing is striving to offer: convenience and comfort to all of their clients.
See, e-Hearing is a locally owned and independently ran clinic with two locations in Auckland, both of which are easily accessible no matter the choice of transportation. These clinics have top of the line equipment and technology needed for hearing tests and other audiology procedures.
Aside from the clinic location and equipment, e-Hearing also offers all hearing aid types and brands, thus providing clients with a myriad of options that fits all budget.
To end things off, the clinic also has an excellent staff whose main priority is to make customers comfortable and happy, resulting in prompt responses and exemplary service.
So, with all of these in mind, e-Hearing makes a great choice in the Auckland area for those who are hard of hearing.
Highlights
Flexible bookings
Has access to all hearing aid types and brands
Excellent customer service
Affiliated with other medical professionals
8) HearMe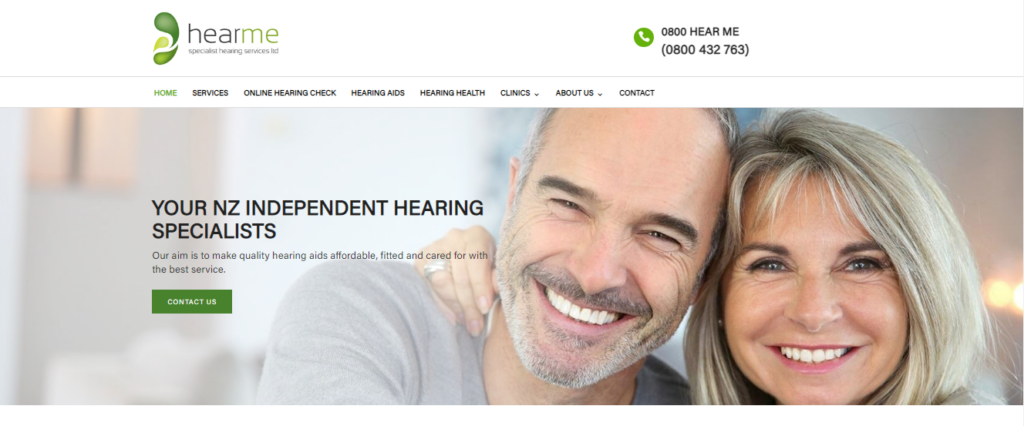 BEST FOR
Hearing check and hearing aids
SERVICES
https://hearme.co.nz/services/
WEBSITE
https://hearme.co.nz
ADDRESS
Main: Ground Floor, 16 Clarence Street Hamilton, New Zealand
Auckland Branches
437 Remuera Road Remuera, Auckland
Westgate Medical Centre Fernhill Drive, Auckland 0614
Avondale Family Health Centre
Shop 3, 1784 Great North Rd Avondale, Auckland – 1026
CONTACT DETAILS
Phone
(07) 959 2063
0800 HEAR ME
0800 4327 63
OPERATING HOURS
Monday – Friday: 8:00 AM – 4:30 PM
*Late night appointments available on request
Saturday, Sunday, Public Holidays: Closed
Being an Ear, Nose & Throat Surgeon, Mr. Hugh Litchfield founded HearMe in 2011 for his patients as he would like to offer them quality hearing aids that work.
Up to this day, HearMe touches different people from different walks of life that have problems with their hearing. This is because losing your sense of hearing is definitely a big adjustment causing you to be irritated all the time.
Aside from that, having problems with your ear may also cause you balance problems like vertigo. That is why is not early to be cautious since there are recent studies that there is an established liked between hearing well and good brain health.
They offer services such as hearing checks, full diagnostic hearing assessments, existing client hearing and hearing aid review, solution discussion for your individual hearing loss free with a quote for your hearing aids, and refitting/ fine-tuning of hearing aids purchases from other registered providers (excludes online sales) from initial assessment to any testing and refitting thereafter.
At HearMe, they got you covered all the things you need to do. All you have to do on your end is to reach out to them and book an appointment.
Highlights
11 years in the industry
An independet company
No restriction on the brand of hearing aids that will be used
Has accredited audiologists to access funding and subsidies on your behalf from ACC, Veteran's Affairs and Ministry of Health
And that's all for the best audiologists in Auckland. Any hearing impairments that you have will be solved and treated by these fantastic people, not to mention you will get a great hearing aid to use.
Do you have any questions about audiologists that we tackled? If you do, feel free to send us a message and we will get back to you in a bit.
At any rate, if you're going for a checkup for ears, nose, and throat, you may also be interested in visiting an ENT specialist. For that, you can read about the best ENT specialists in Auckland!