The 5 Best Audiologists in Wellington
Having hearing problems can make engaging in your work and social activities hard. If you're experiencing problems with your hearing, you have to consult with experienced audiologists.
To narrow down your search, we've listed the best audiologists in Wellington.
We chose knowledgeable and qualified ones who can provide proper medical solutions for you. Furthermore, we picked those who are supportive and friendly based on client reviews.
So if you're ready, here's our roundup of the best audiologists in Wellington!
1)  Niky – Hearing Consultants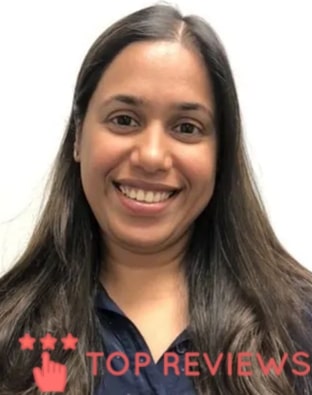 For hearing problems in children, Niky from Hearing Consultants can provide tailored solutions suited to the patients' needs.
She is an experienced audiologist and an important member of the company's team. She specialises in paediatric hearing and adult rehabilitation.
She graduated with a Master's Degree in Audiology and Speech-Language Pathology. Niky has also previously worked in a large public hospital and an Ear, Nose and Throat clinic.
You can book an appointment or come by her clinic at Bowen Hospital, 98 Churchill Drive, Wellington.
Highlights 
Experienced audiologist
Specialises in complex paediatric hearing
Provides tailored solutions
Has a Master's Degree in Audiology and Speech-Language Pathology
2)  Isabella Wojciechowski – Courtenay Hearing Centre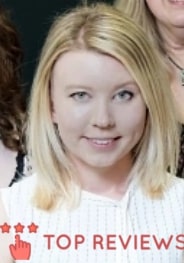 BEST FOR
Qualified and supportive hearing care services
SERVICES
Full Hearing Assessment

Hearing Aids

Batteries, Repairs and Hearing Aid Accessories

Ear Plugs and Noise Plugs

Assistive Listening Devices

Tinnitus Assessment and Treatment

WEBSITE
https://www.courtenayhearing.co.nz/audiology-audioligist-practice
ADDRESS
Level 2/15 Courtenay Place, Te Aro, Wellington 6011, New Zealand
CONTACT DETAILS
+64 4-385 9144
OPERATING HOURS
Monday – Friday: 9.00 AM – 5.00 PM
Courtenay Hearing Centre has some of the best audiologists in Wellington and has been treating patients' hearing loss for over 25 years.
Isabella Wojciechowski is a professional and qualified audiologist from Courtenay Hearing Centre. She is a member of the New Zealand Audiological Society (MNZAS).
She has a broad range of expertise ranging from full audiological assessments and hearing aid fitting to tinnitus treatments.
One client said that she provided excellent and informative medical advice for her child. Her approach lets you understand the situation better and offers solutions to deal with the problem in the best way.
Highlights
Qualified audiologist
Broad range of expertise
Provides excellent, informative advice
MNZAS member 
Customer Reviews 
Let's read about Natalie P.'s review of Isabella's services: 
"The team at Courtenay Hearing Centre were great with my 5 year old. Isabella gave us informative, reassuring information and gave us the right advice moving forward. I would highly recommend Courtenay Hearing Centre."
3)  Dr Cindy Young – Young Hearing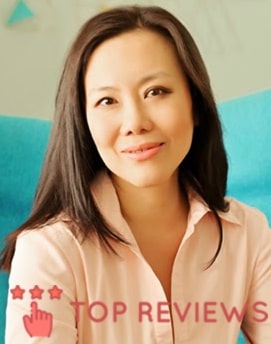 BEST FOR
Family-centred care
SERVICES
Hearing & Audiology Assessment

Tinnitus Assessment & Consultation

Custom Hearing Protection

Hearing Aid Trial

Hearing Aid Repair & Maintenance

Second Opinion

WEBSITE
https://www.younghearing.co.nz/about
ADDRESS
Bowen Hospital Medical Chambers, 98 Churchill Dr, Crofton Downs, Wellington 6035, New Zealand
CONTACT DETAILS
04 568 8904
OPERATING HOURS
—
If you're struggling to talk to your family members due to hearing loss, you should get your ears checked. For this, you can consult with Dr Cindy Young at Young Hearing.
She provides family-centred care which focuses on working together with your family to discuss strategies to solve your communication issues.
She graduated with bachelor's and master's degrees in Audiology from the University of Auckland. Later on, she obtained her doctorate in Audiology from Salus University in Pennsylvania, USA.
Also, Dr Young has access to third party financiers who can help partially fund your hearing aid if you're eligible.
Highlights
Family-centred care
Exceptional hearing doctor
Gives a personal focus to your problems
Has access to third party financiers
Customer Reviews 
Check out what a client named Anna L. wrote in her review of Dr Cindy Young: 
"Cindy is very professional and friendly. She is patient and caring and makes me feel at ease. I highly recommend Cindy for she is also a good listener and makes every effort to solve your problem if you having any with the hearing aids. Thank you Cindy!"
4)  Katherine – Hearing Consultants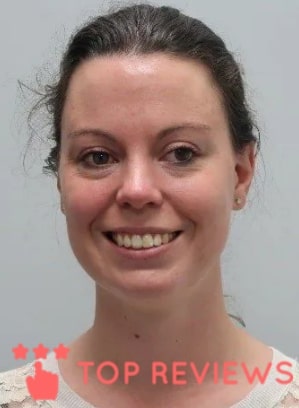 Katherine is a tinnitus specialist at Hearing Consultants. She works with a team of audiologists to give clients excellent hearing care services.
Her dissertation focuses on hearing aid performance and matching it to the patient's hearing needs. This means that she is especially knowledgeable about fitting the right hearing aid for you.
Katherine offers a wide range of on-ear and in-ear hearing aids from leading manufacturers. As one of the best audiologists in Wellington, she will always recommend the best options for your needs. 
Highlights
Tinnitus specialist
Gives unbiased advice
Offers a wide range of hearing aid options
5)  Dr Richard Bishop – Macroaudiology

BEST FOR
High-quality hearing care solutions
SERVICES
Tinnitus

Aging

Accidents

Learning Disabilities

Deafness

WEBSITE
http://www.macroaudiology.co.nz/
ADDRESS
120 Featherston Street Wellington Central Wellington 6011, New Zealand
CONTACT DETAILS
04 499 6147
OPERATING HOURS
Monday – Friday: 8.00 AM – 5.00 PM
Has your hearing been damaged as a result of an accident or aging? If so, Dr Raymond Bishop can help!
At Macroaudiology, Dr Bishop will assess your hearing function. Since hearing difficulties can be long-term, he will advise and support you on managing and maintaining your hearing.
Dr Bishop is a qualified audiologist who provides a wide range of hearing services for adults and children. He provides hearing aid fitting tailored to your ear's condition.
As one of the best audiologists in Wellington, his goal is to support you so that you will be able to hear and communicate with others better.
Highlights 
Qualified audiologist
Patient and understanding
Offers a wide range of services
NZAS member
Customer Reviews 
Here's the review of one client, Heidi W., about Dr. Bishop:
"Dr Bishop is a very kind and gentle Doctor. He was very patient with us and very understanding of our experiences and emotional struggles. As a parent, I was very comfortable allowing the Dr to examine our son and take him through the testing. While the testing happens behind a closed door (to ensure focus from the child and quality results) there is a viewing window which you can look through. I highly recommend his services and completely trust his professionalism, experience and his ability to test and interpret the results of his testing thoroughly and accurately.  Thank you for your continued support Dr Bishop!"
And those are the best audiologists in Wellington you can find. Soon, you'll be able to hear better through their treatments and solutions.
Did we miss other audiologists that should be on this list? If you think so, please let us know in the comments below and we will check them out.
If you're having trouble with your eyesight, you may want to read about the best optometrists in Wellington. They will check your vision and prescribe the appropriate medical solutions.