The 13 Best Barbers in Auckland
Barbershops are a place of refuge where men can unwind, exchange banters, be themselves, and most of all have a proper and neat look.
Looking good raises your confidence instantly. After the service, you feel fresh, new, and ready to take on the day with renewed motivation.
Therefore, you'll have the best chances for that if you go to the very best barbers in Auckland. And to save you the trouble, we've compiled them all in a list.
The Best Barbers in Auckland
If you're ready, here are the top Auckland barbers that are a cut above the rest!
1) Gents & Rascals Barbershops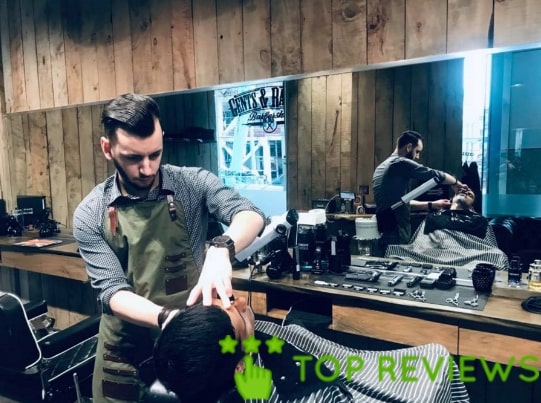 BEST FOR
Stylish and meticulous cuts
SERVICES
Haircut Shave Beard trim
WEBSITE
https://www.facebook.com/gentsandrascals
ADDRESS
Level 1, PWC Tower, 188 Quay Street, Auckland, New Zealand 1010
CONTACT DETAILS
+64 9-303 0343

[email protected]

OPERATING HOURS
Monday – Friday: 8.00 AM – 6.00 PM Saturday & Sunday : 9.00 AM – 5.00 PM
PRICES
Mens haircut: $45 Scissor cut/restyle: $45 Clipper all over: $30 Head shave: $30 Beard trim (short): $25 Beard trim (long): $30 Traditional wet shave: $35
If you care so much about how you look, you can rely on folks at Gents & Rascals Barbershops to give you a fantastic new look! Josh and the team will style your hair with care and attention.
They'll provide an outstanding service where a cheerful and enthusiastic staff will greet you. The team takes pride in delivering a contemporary and stylish service, whether you come in for a restyle, wet shave, clipper cut, or lumberjack beard trim.
With boarded walls and natural light, the barbershop feels nice and cosy. Being located right in the heart of Auckland City, you can walk-in without any prior booking and come out looking fresh and dashing every time!
Pros
Walk-ins accepted
Open on Sundays
Centrally located
Cons
Customer Reviews
Clients raved about the exceptional haircut they received from Josh and the team. With a 5/5 score on Facebook and Google, Gents & Rascals Barbershops has some of the best barbers in Auckland.
One customer named Jackson posted this review of the barbershop:
"The place is very slick and professional. Ultimately though it's all about the cut and there aren't any better.
Best-of-the-best however is Laura, a superb hairdresser and a lovely lass with it."
Also, another customer named Alex said this:
"The lead barber, Josh; is a freakin Wizard!!! He has achieved the equivalent to Samurai-status by his decade-long (or more) experience. I've never had a shoddy cut. Every time has been style asf and always unique. I just let him do whatever he wants so when he says "out of 10 how extreme you wanna go?" Of course I say ten"
Check out my latest one. Bit gangsta. Not half bad. But I f***ing love it.
P.S. Shout-out to the team too; they've got good energy in the shop and always greet you politely & enthusiastic.
*HIGHLY RECOMMEND*"
2) Slick Shop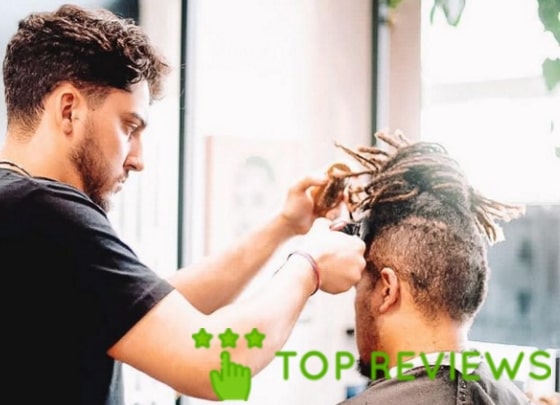 | | |
| --- | --- |
| BEST FOR | Precise skin fades |
| SERVICES | Haircut Fade Shave Shop |
| WEBSITE | https://slickshop.co.nz/ |
| ADDRESS | 188 Ponsonby Road, Saint Marys Bay-Newton, Auckland 1011, New Zealand |
| CONTACT DETAILS | [email protected] |
| OPERATING HOURS | Monday: 10.00 AM – 6.00 PM Tuesday: 9.30 AM – 6.00 PM Wednesday: 10.00 AM – 6.30 PM Thursday: 10.30 AM – 8.00 PM Friday: 9.30 AM – 5.30 PM Saturday: 10.00 AM – 5.30 PM Sunday: closed |
| PRICES | Haircut or clipper fade: $45 Zero fade: $48 Beard luxury trim: $35 Haircut or fade & luxury beard trim: $80 Buzz shave & luxury beard trim: $58 Buzz shave: $25 Senior cut: $35 Kids & student cut: $40 Cut throat luxury shave: $40 Haircut or faded & luxury cut throat: $85 |
For an awesome skin fade, on-point beard trim, and a rejuvenating hot towel, Slick Shop ought to be your barbershop.
There are grooming combinations you can opt for like buzz shave and beard trim and luxury cut-throat shave. They only use premium Italian products to give you the full Slick experience.
By the way, you get a free cold beverage and hot towel with every service. You can definitely relax while enjoying a good conversation with your barber.
Unique from other barbershops, Slick Shop also sells cool artworks that you can bring home with you.
Slick Shop is located between Franklin and Ponsonby Road. They don't have a contact number though, so you'll have to book online or contact them by email.
Pros
Skin fade experts
Uses premium products
Free hot towel and beverage
Conveniently located
Cons
Customer Reviews
Slick Shop garnered solid reviews from customers, always providing amazing clean cuts and fades, as well as friendly service.
Here's what Aedan has to say on Facebook:
"Just moved to NZ and was looking for a good barber. Hadn't had a haircut since lockdown and they did an awesome haircut and did a great job with my beard. Will return."
And let's take a look at Mez's review as well:
"Amazing store. Really friendly staff and and good leadership.
I really love how quick Ben Chai cut my hair when I was in a rush for a meeting and quality was still on point.
Defs my go-to guys from now"
3) Maloney's Barber Shop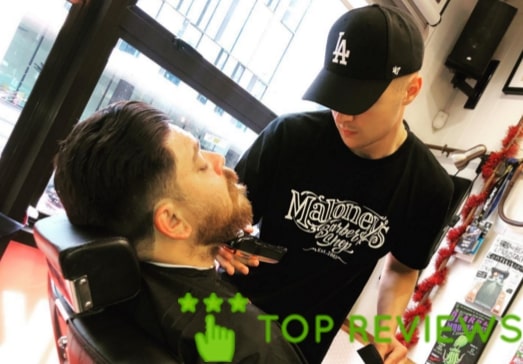 BEST FOR
Cheerful and friendly barbers
SERVICES
Haircut Shave Beard trim Merchandise
WEBSITE
https://maloneys.co.nz/
ADDRESS
1/192 Victoria Street, West Auckland, New Zealand 1010
CONTACT DETAILS
+64 9-379 3060

[email protected]

OPERATING HOURS
Monday – Friday: 8.00 AM – 6.00 PM Saturday: 8.30 AM – 2.30 PM
PRICES
Men's haircut: $40 – $45 Buzz cut: $28 Beard trim: from $20 Hot towel shave: $50 (by appointment)
Formed in 2003, Maloney's Barber Shop is a preferred barbershop of clients, providing friendly banters, a welcoming atmosphere, and impressive haircuts.
Each barber has different techniques to style your hair exactly how you want it. Whether you want a classic, crop, skin fade, or even mohawk style, they have you sorted.
If you've had enough of your almost Viking-like beard, they offer cut-throat shaves and hot towels, which feel refreshing on the face.
Apart from that, they sell branded grooming products including styling powder, pomades, and sprays.
Pros
Online booking available
Accepts Visa and Mastercard
Centrally located
Cons
Customer Reviews
Some customers complained of the hurried service and high price point. That said, the majority wrote that the shop had outstanding service and crew.
Let's check out Rimon's review of the barbershop:
"An authentic owner-operated Barbershop with a cool old school vibe. I was really impressed with the welcoming staff. Ross is an outstanding and skilful barber who also provides great banter too. The staff are passionate and this comes across in their service. I've heard many great things about Maloney's and they certainly deliver the goods. A really fun environment where you can tell the barbers really enjoy themselves as well as the clients. They are an authentic and passionate bunch that will have you coming back for more. Maloney's is second to none in Auckland. You'll walk out of this place feeling a million bucks. Highly recommend!"
Furthermore, here's Derik weighing in on Maloney's:
"Thank you for the neat experience (hot towel shave)! I liked the banter, the decorations, the atmosphere and most importantly – the time and effort spent in making my face look presentable!
I've always wanted to try a proper cut-throat beard shave whilst lying on a retro reclining chair. You guys definitely fulfilled that wish today!"
4) The Stylish Man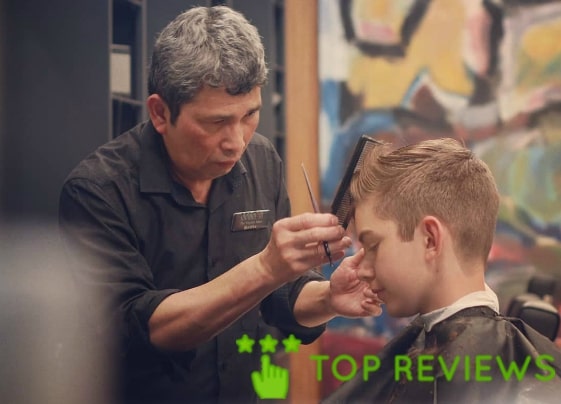 BEST FOR
Kids haircuts
SERVICES
Haircut Beard/Shave
WEBSITE
https://www.thestylishman.nz
ADDRESS
Ponsonby: Corner Williamson Ave and Pollen St, Ponsonby, Auckland, New Zealand  
Newmarket: Westfield Newmarket, Level 3, Shop 310 Building 309, Auckland, New Zealand
CONTACT DETAILS
+64 9-376 2408

[email protected]

OPERATING HOURS
Ponsonby   Monday – Friday : 9.00 AM – 5.30 PM Saturday: 9.00 AM – 4.30 PM Sunday : 10.00 AM – 4.00 PM  
Newmarket   Monday – Wednesday: 9.00 AM – 7.00 PM Thursday – Friday : 9.00 AM – 9.00 PM Saturday : 9.00 AM – 7.00 PM Sunday : 10.00 AM – 7.00 PM
PRICES
Haircut   Basic cut: from $45 Style cut: from $50 Scissor all around: from $50 Clipper all around: from $35 Kids (under 12 years): from $35 Foil skin fade: $55 Blade skin fade: $65  
Beard / Shave   Beard trims: from $30 Beard trims with the blade: $45 Mustache trim: $10 Face wet shave: $65 Head wet shave: $65  
Extra   Wash hair: from $10 Camouflage colour: from $70
The Stylish Man is on a quest to create a stylish and expressive look for you. It operates in two locations: Ponsonby and Newmarket.
Internationally experienced, they provide hairstyling services to both adults and kids. Their barbers also make sure to keep up with the latest Kiwi hairstyles.
To care for your hair and beard, they offer branded products in the likes of Evo, Fatboy, American Crew, Imperial, Osmo, Bluebeards Revenge, and others.
As they give amazing cuts and beard trims, you'll look stylish and clean as you leave. You can also opt for their relaxing scalp massages, by the way.
Pros
Accepts walk-ins and bookings
Relaxing scalp massages
Operates in 2 locations
Cons
Customer Reviews
The Stylish Man holds a 4.9 out of 5 from hundreds of reviewers. Customers commended their talented and courteous barbers as well as the welcoming vibe of the barber shop.
Adam M. left this feedback on Google:
"Great barber. Efficient and quality cut. Love the extra service touches that I haven't had at other barbers. Great location and premises."
And Jaume wrote this comment:
"Mr Kumar have the best hands in town. Increible cut and amazing head massage. I will miss his kindness and eficiency."
5) Hair by Wayne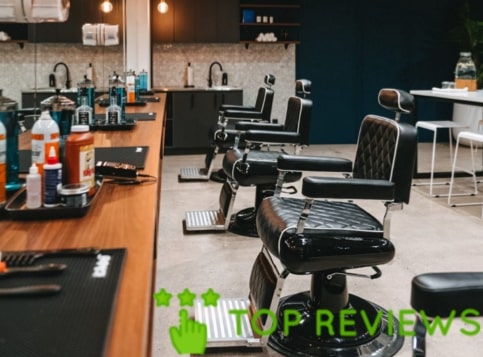 BEST FOR
Personalised haircuts
SERVICES
Haircut Shave Beard trim Waxing
WEBSITE
https://hairbywayne.co.nz/
ADDRESS
123 Manukau Road, Epsom, Auckland 1023, New Zealand
CONTACT DETAILS
021 337 542

[email protected]

OPERATING HOURS
Monday – Friday: 10.00 AM – 6.00 PM Saturday: 10.00 AM – 5.00 PM Sunday: 10.00 AM – 2.00 PM
PRICES
Haircut: from $40 Director's cut: from $60 Skin fade / Full scissor cut: from $50 Father & son: $65 Cut throat shave: $50 Beard trim: from $15 Wax: from $5 Students and seniors: from $30
Hair by Wayne combines salon experience with the traditional barbering that we know of. The reason is that he wants hairstyling to be an experience, and not a chore.
This unique approach actually worked and as a result, they've received multiple awards such as Barber of the Year (2019, 2020), 1st Place in Razor Fade (2018, 2019), and 1st Place in Creative Cut (2019).
Before the scissors touch your hair, Wayne would consult with you to figure out what you want and what kind of haircut is ideal for you, based on the physical qualities of your hair and face.
When this is done, that's the time the magic of Wayne and his team begins. You're sure to look your best with your new haircut or shave here—just as you want it.
Lastly, students and seniors get a special rate of just $30. Also, there's a father and son cut package for only $65.
Pros
Award-winning barbershop
Offers student and senior discounts
Conveniently located
Free parking available
Cons
Customer Reviews
From what clients have said, it's safe to say that Wayne is one of the best barbers in Auckland. He gives quality and detailed haircuts that look good on clients.
Here's the feedback of one satisfied client, Kevin:
"Really appreciated the barber who cut the hair of my 4 1/2 year old, he was very patient and did a great job. Wayne also did a great job on my hair, both were very professional. Appreciated the Father-Son Haircut option and we will be back!"
Moreover, Nick wrote of his experience here:
"I generally have my hair cut with a barber half the time and at a salon the other half. I usually find the barber is great on the back and sides but not as good on top. With a salon, I find that it's generally the opposite. I mentioned this to Wayne before he cut my hair for the first time today. I must say, I received a fantastic cut all over and will definitely be back. Wayne was friendly and polite to boot, as his colleagues were too. The vibe is great here. The most satisfying cut I have had in a long time. Great job guys!"
6) Heads Hair Design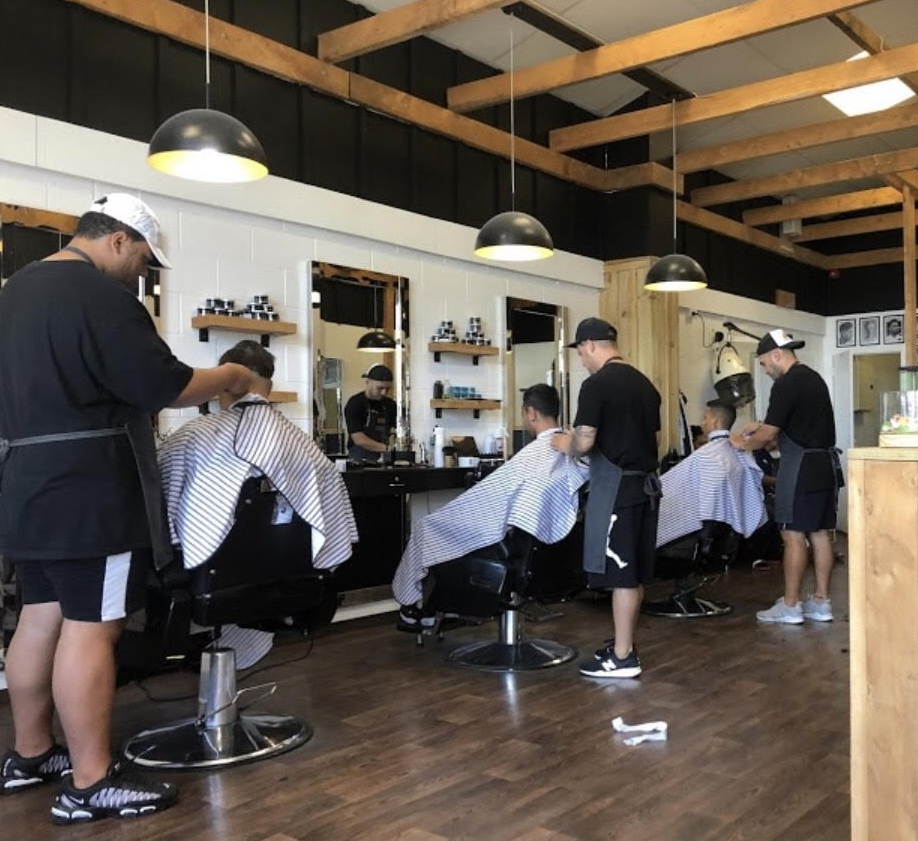 BEST FOR
Traditional and innovative hair cuts
SERVICES
Haircuts, trimming, shaving
WEBSITE
https://heads-hair-design.business.site/?utm_source=gmb&utm_medium=referral
ADDRESS
174 Mokoia Road, Chatswood, Auckland 0626, New Zealand
CONTACT DETAILS
09-480 1985
OPERATING HOURS
Tue: 9:00 am – 5:30 pm
Wed: 9:00 am – 5:30 pm
Thu: 9:00 am – 7:00 pm
Fri: 9:00 am – 6:00 pm
Sat: 9:00 am – 3:00 pm
PRICES
Ask for quotations on their website
Heads Hair Design offers an awesome experience at a barber shop, ensuring that you get your desired style while getting comfortable in your seat. All the barbers are friendly and extremely professional so you won't have to worry about anything less of high quality hair cuts.
Simply head out to the shop or install their app to book an appointment in case you feel like it's going to be full.
Pros
Relaxing and enjoyable atmosphere
Very professional crew
Cons
Pricing is not available online
Can be too packed with customers
Customer Reviews
Take a look at one of the feedbacks left on Heads Hair Design's website:
"Thanks heads barbers.
Really professional group of gentleman. Relaxing and enjoyable atmosphere. Was able to get exactly what I wanted with no fuss at all.
Was a walk in but next time will use the app because I have seen them really busy and they really take the time to give you the best cut.
Would highly recommend heads. These guys are my go to now. Not because they are cool and local but because of all the small details they bring to their work.
Very professional crew." –Foulagi Johnson
7) Browns Bay Traditional Barbers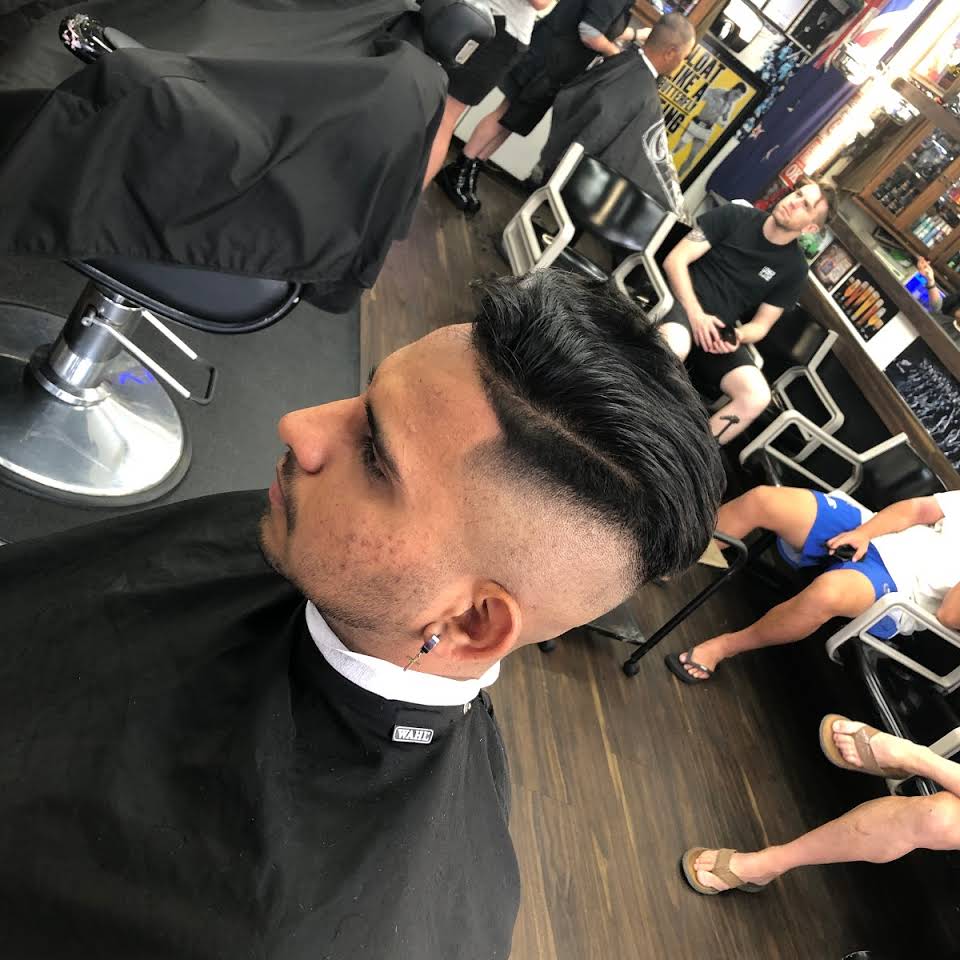 Considered to be men's grooming specialist, Browns Bay Traditional Barbers is definitely the place to go to for high-quality hair service. They offer simple hair cuts, beard trimmings, shaving, and so much more.
Opt for a barber place that houses some of the best barbers in town, contact Browns Bay Traditional Barbers to book an appointment.
Pros
Skin fade specialists
Covers all types of cuts from young to old
Experienced barbers
Comfortable atmosphere
Friendly barbers
Cons
No list of services and pricing available online
Customer Reviews
Browns Bay Traditional Barbers has received nothing but positive reviews from their customers, proving just how amazing their hair services are:
"I don't even need to advertise them, they are just amazing!" – Tatiana Ritsma
"Awesome atmosphere – check out the memorabilia while you wait. Great cuts too." – Hanson Barry
8) Ty's Cut Crew 

Considered to be one of the best barber shops in town, Ty's Cut Crew is definitely one you should go to if you're looking for quality hair service at the best price. They're known for their amazing fades and great precision.
You can never go wrong with these amazing barbers, as they're all experienced and experts at hair styling. Give it a go and try it out for yourself, appointments are booked on the website.
Pros
Good pricing
Great attention to detail when it comes to styling
Friendly barbers
Cons
Customer Reviews
Read what Josh Allan, one of the customers, had to say about Ty's Cut Crew's services:
"Excellent haircuts. Ty delivers a precise fade which is extremely well styled. Very amicable staff and relaxed atmosphere. Overall fantastic experience. Would rate 6 stars if possible."
9) Raven Hair Cutters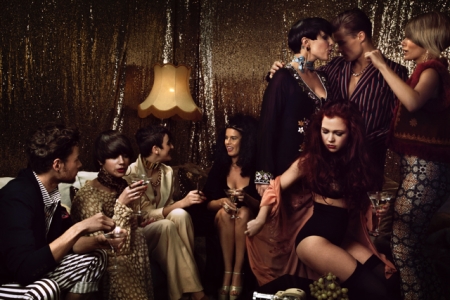 Established in 1989, Raven Hair Cutters was made to provide high quality hair services. With their motto being "A passion for craft", the stylists here guarantee satisfaction from their work.
The shop itself is also beautiful, offering a relaxing atmosphere that everyone would love as they get their services done.
What's more, is that Raven Hair Cutters also offer hair services to women and children! It's the perfect go-to place especially if you're looking for a salon or barber shop than can cater to everyone in your family or all of your friends.
Pros
Innovative styles
Talented staff
Aesthetic salon
Cons
Customer Reviews
Garnering an almost perfect rating in Google Reviews, Raven Hair Cutters is definitely one of the best places to get your hair cuts. Check out more feedbacks below:
"My first visit, very impressed ,Witney styled my very much needed hair restyling, feeling top of the world thank you ?"
"I had a student hairdresser do my hair, and 8 walked out with the best hair of my life! Lovely staff, great atmosphere"
"Wish I'd come across Raven and Tony years ago! I finally have a hair cut that suits my hair. Tony does a fabulous job. Fantastic service from everyone at this salon. The place also has a great vibe – love it!"
10) Broadway Men's Hairdresser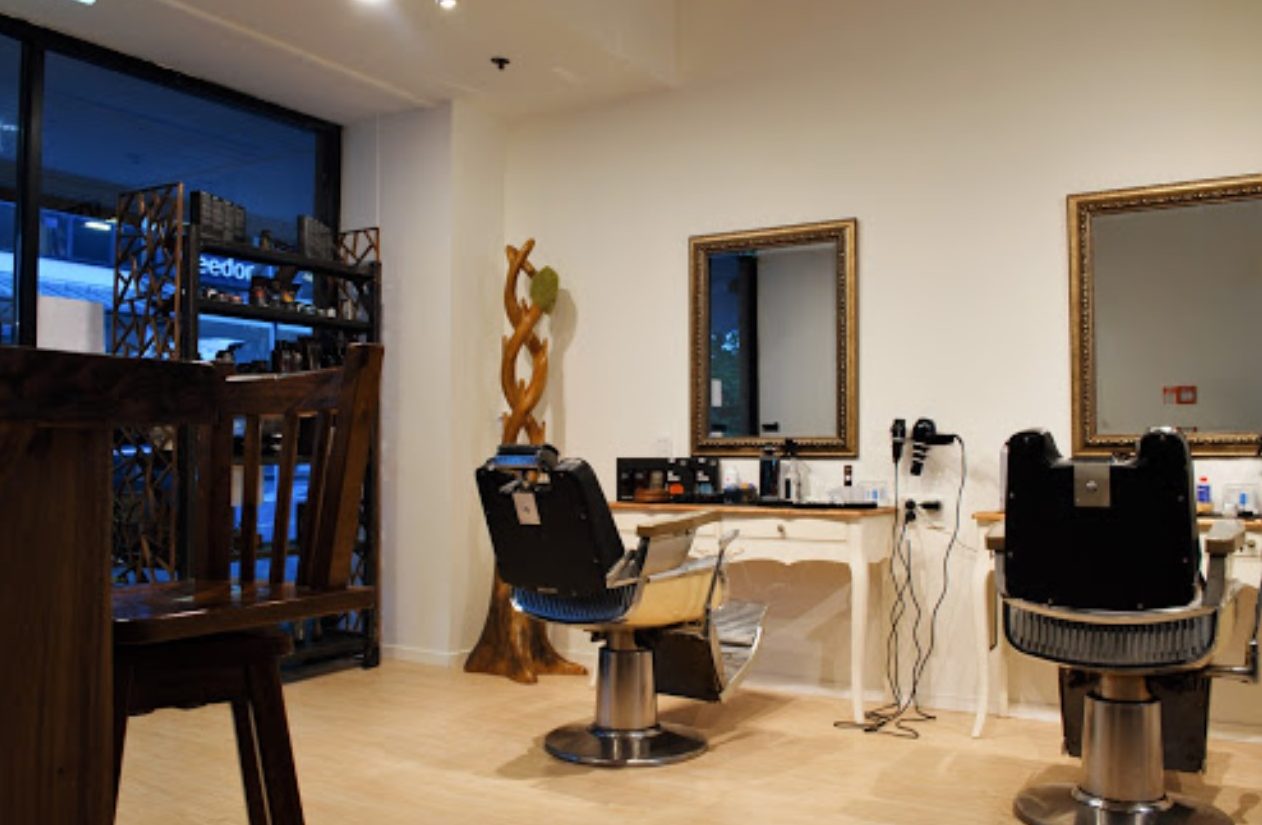 BEST FOR
Wide range of services
SERVICES
Haircuts, trimming, beard styling, head and face shave
WEBSITE
http://broadwayhairdresse.wixsite.com/hairdressers
ADDRESS
Shop 2, 88 Broadway, Newmarket, Auckland 1023
CONTACT DETAILS
09-5220220
OPERATING HOURS
Monday: 9am-6pm
Tuesday: CLOSED
Wed-Sat: 9am-6pm
Sunday: 10am-6pm
PRICES
Adult Style Haircut $39.00
Senior Citizen $30.00
High School Student $30.00
Under 12 Years Old $25.00
Flat Top $45.00
Restyle $45.00
Clippers Cut (2 Different Sizes) $28.00
Buzz Cut (Same Number) $25.00
Shampoo $10.00
Clippers Beard Trim $15.00
Beard Styling $20.00
Beard Edge Trim w/Razor $30.00
Head Shave w/Razor $45.00
Face Shave w/Razor $50.00
Family Pack (One Adult + One Child Under 12) $60.00
Neck Shave w/Razor $15.00
Neck Shave w/Clippers $10.00
Hairline Tidy up $15.00
Thin Out only $15.00
Broadway Men's Hairdressers is one to consider if you're looking for a barber shop that can provide both amazing customer service and exceptional hair cuts. The shop is situated in Newmarket, offering a vintage feel that you'll surely love. It's the comfort of the relaxing ambiance and the skills of the stylists that keep customers coming.
Whatever hair care you may need, may it be even for your beard, the stylists at Broadway Men's Hairdressers is sure to provide you expert assistance. You'll never have to look for another place to go to once you've experienced their services.
Head on to their website for more details and book your appointment!
Pros
Professional stylists
Offers hair and beard cuts and styling
Over 30 years of experience
Kids and adults are welcome
Cons
Leans more on the expensive side
Customer Reviews
To prove just how good Broadway Men's Hairdresser is at providing quality haircuts, here are some of the feedbacks from Google Review:
"Michael is hands down one of the very best barbers in Auckland. I've rarely seen anyone with such skill to cut hair to such a degree of perfection! I highly recommend to get your hair cut here."
"Got the best fade ever! Love those two line-cuts on my left side."
"Michael provides an awesome service; he's one of the best barbers who does a sick fade, and even better scissor cut. He's often busy, but wait times are usually 5-15 minutes. Always friendly would recommend to my mates."
11) Glamour Hair Boutique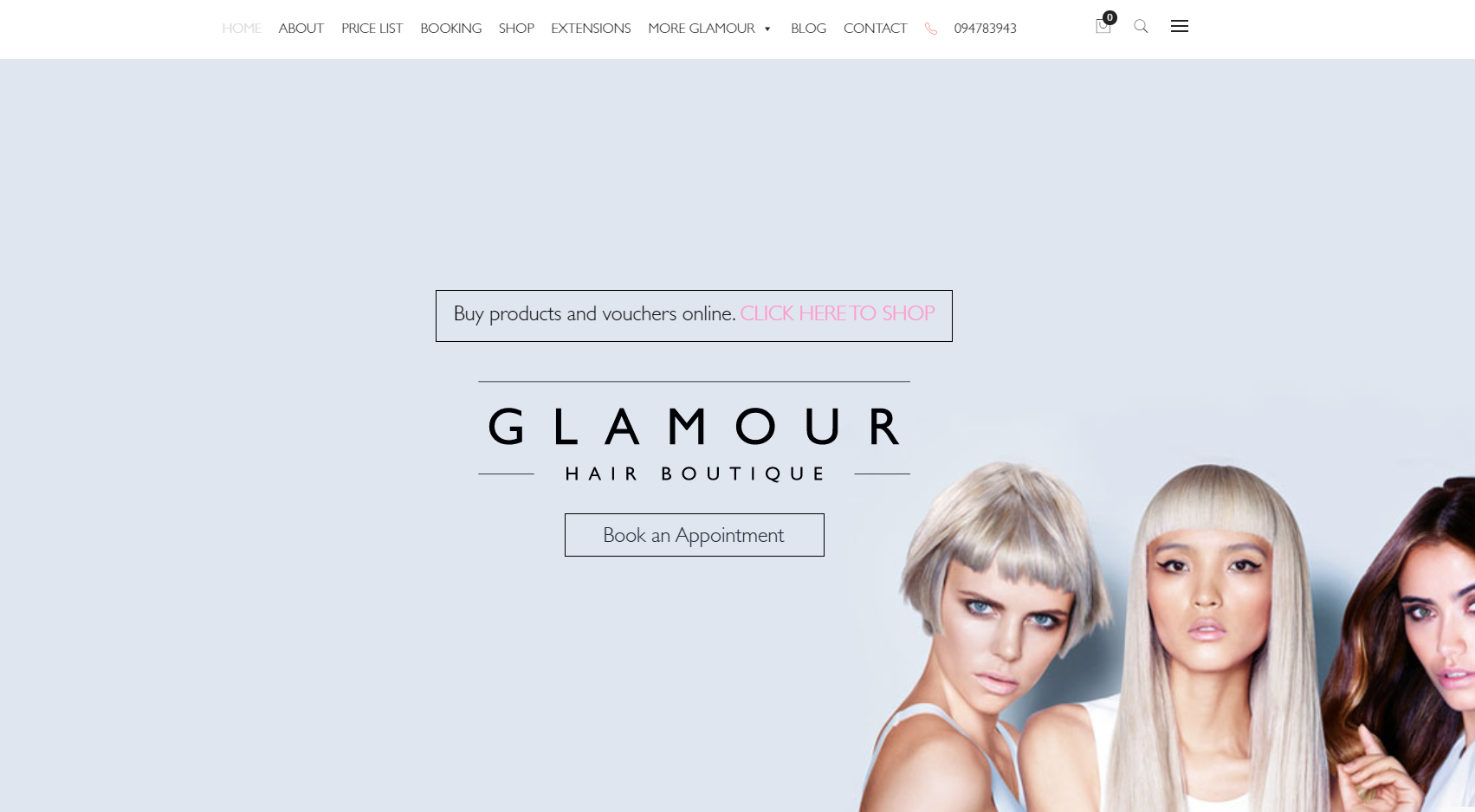 BEST FOR
Reliable, Exceptional and Innovative Hairdressing
SERVICES
Hair Cuts, Colours, Highlights, Extensions, Hair Ups, Treatments
WEBSITE
https://glamourhairboutique.co.nz/
ADDRESS
33 Triton drive Albany, North Shore, New Zealand
CONTACT DETAILS
+64 9-478 3943
OPERATING HOURS
Monday: by appointment onlyTuesday: 9am – 8pm

Wednesday: 9am – 5pm

Thursday: 9am – 8pm

Friday: 9am – 5pm

Saturday: 9am – 4pm

PRICES
https://www.glamourhairboutique.co.nz/price-list/
Glamour Hair Boutique is an award-winning salon committed to providing their clients with reliable, exceptional, and innovative hairdressing techniques to cater a wide range of hair styling needs. 
Backed with their internationally trained award-winning stylists and specialty in in colour, precision cutting and extensions, this salon guarantees to help you achieve your most desired look.
Glamour Hair Boutique is also known as Auckland's go to salon for Hair extensions, offering New Zealand's leading Extensions brand Purestrands. 
To get the "wow-factor," clients are encouraged to get the advice of the boutique's hair extension specialists. These specialists will help clients decide what suits their hair type and lifestyle best.
Aside from that, Glamour also has on offer other beauty related services like makeup and styling for special events.
Pros
Award-winning salon
Provides remarkable, fashion-forward hairstyling
Also offers makeups for special events
Adults and children welcome
Cons
Customer Reviews
Maya Given wrote her feedback on Facebook:
"Switched the Glamour Hair Boutique for good from the first interaction. Helped me out with my graduation hair very last minute and also gave me fantastic advice on what to do the day before. Lovely staff, amazing experience, my hair has never been in better hands!"
12) Barba Men's Grooming Boutique

If you're one of the people who looks beyond services when getting a haircut or other grooming services, then Barba Men's Grooming Boutique may be right up your alley.
See, Barba Men's Grooming Boutique is dedicated to providing quality grooming services in a very stylish, modern yet traditional environment.
The Barba Men's Grooming Boutique team comprises homegrown Master Barbers who have numerous years of experience under their belt. Their skills and hospitality are second to none, and they endeavour to provide first class service to every customer that comes into the boutique.
The first class service they pride themselves in begin with a warm and welcoming atmosphere, accompanied by grooming options that are personalised to suit the clients' wants and needs.
These grooming options include men's haircut, kids haircut, head shave, beard trim with cut throat finish, executive shave, face spa, and more. Every option is done with utmost care, with the Barba team making use of the finest products to ensure the best results.
Another reason why Barba Men's Grooming Boutique comes highly recommended is the location, which is one of the most accessible on the list. Anyone can come in for a cut or a trim, regardless of the time of day.
So, if you're looking for quality grooming services under the hands of highly skilled, professional barbers, why not consider Barba Men's Grooming Boutique for your next visit?
Pros
Accessible location
Wide array of hair and skin services
Trained, highly skilled barbers
High-quality grooming products
Cons
13) Barber on Hobson Street


When it comes to quality haircuts and trims that won't break the bank, there is no forgetting Barber on Hobson Street if you're in the Auckland area.
Barber on Hobson Street is one of the longest running barbers on this list, having served the area for quite some time now. They have established a reputation for quality services, all of which are fairly priced. 
The barbers are very professional and accommodating, and take great pride and care in their work. Clients can rest easy knowing that their requests and needs will be met should they choose Barber on Hobson Street.
Another reason to like Barber on Hobson Street is the location. Aside from being highly accessible, it's also clean, well-kept, and offers a non-pretentious and laid back atmosphere. 
Pros
Cosy location
Open six days a week
Affordable services
Expert team
Cons
Currently requires appointments to be made
And that wraps up our list of the best barbers in Auckland. Whatever style you're trying to achieve, you're sure to get your money's worth with these barbers.
Do you know of other barbershops that should've been on this list? If you do, kindly send us a message, and we'll see if we can include them.
Furthermore, you may want to check out the best hairdressers in Auckland. Apart from barbershops, you can also get a decent haircut and styling in a salon.