The 13 Best Bathroom Extractor Fans In New Zealand
One way to keep the bathroom free of bad odours, blinding fog, and damp conditions is with the use of an extractor fan. If you don't have one yet, you're in luck — today, you see, we're going over the best extractor fans in New Zealand.
Extractor fans typically differ in their airflow, noise, energy use, and features such as a back-draught shutter, lights and timer. Some even have a smart sensor that detects moisture.
Since the fan is used the entire time at home, investing in a more expensive but durable kind will be better over time. And don't forget to ask a technician to help you install them to be safer!
Anyway, these are the best bathroom extractor fans in New Zealand at the moment. Try these if you're looking for a good fan to keep your bathroom smelling clean and sweet!
1. Schweigen BR500 Silent Bathroom Fan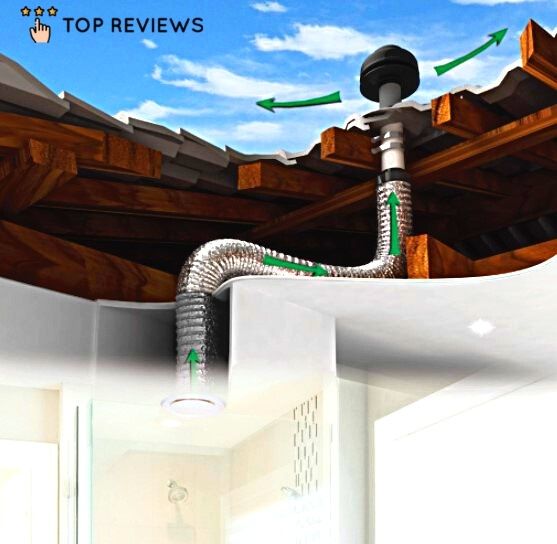 Price:NZ $699
Check it out on Schweigen
Specifications
Single motor – 550m3/hr – 650m3/hr extraction power, (3m flexi-duct)
Schweigen BR500 Silent Bathroom Fan is a German-manufactured IsoDrive motor that removes steam and odours quickly and quietly and also has a universal mountable options, which include wall, roof, and eaves.
It is also New Zealand's most efficient venting system using only 62 watts of electricity, yet has up to 650 m³/hr air extraction thus considered the most powerful extraction fans in NZ.
Schweigen is also manufactured with a range of modern vent styles so it will truly complement any bathroom design while serving its primary purpose of protecting your bathroom investment.
Highlights
Two Room Extraction

Energy Efficient

Fresh & Hygienic Mould Prevention
2) Heller 25cm Bathroom/Laundry Fan with Duct Kit (HVEF250W)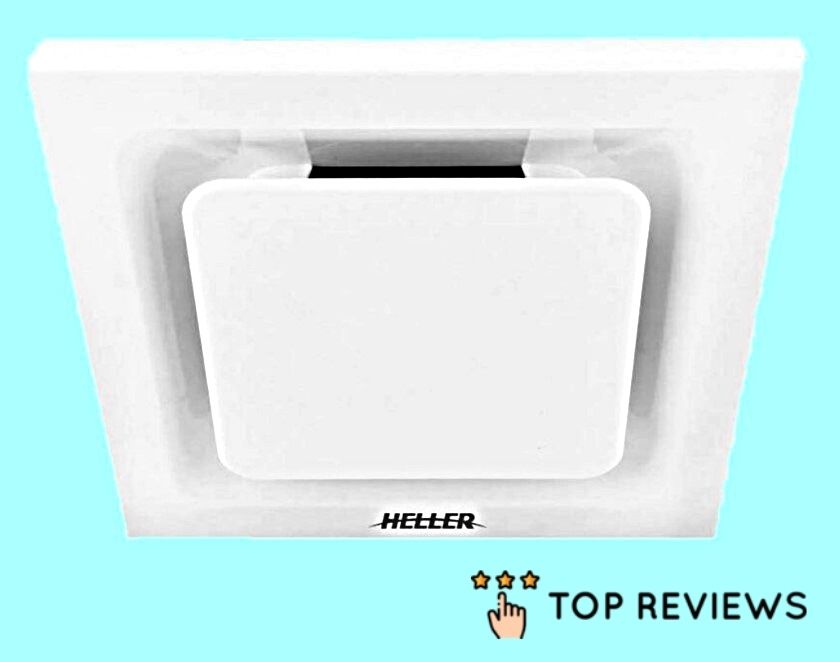 Price: $99.25
Airflow: 95.83 litres/sec | Sound: 40 dB(A) | Humidity Sensor: None | Energy Use: 45W | IP rating: IPX2 |
Need an exhaust fan in your bathroom to draw in mist, moisture and odours? With a strong airflow of 95.83 litres/sec, Heller 25 cm bathroom kit is THE perfect choice!
Equipped with a robust ball-bearing motor, the Heller 25cm extractor fan sports a modern design and fits in your bathroom or ensuite. Note that it's only used for ceilings.
Being IPX2, it can resist small splashes reaching it at a 15 degree angle or less. When turned on, it only works at 40dB, which is fairly quiet in operation compared to other models.
As we said, the extractor fan also comes with the complete kit, ready to be set in place by the maintenance or technician guy.
It's also easy to clean courtesy of the removable grille that keeps the fan in prime condition! So, your bathroom will indeed be a haven when you take a hot shower to refresh your mind!
Highlights
Fast moisture-drawing fan
Includes a ducting system
Robust ball-bearing motor
IPX2 water resistant
Easy to clean
Quiet in operation
Contemporary design
Customer Reviews
Here's a quick review as per a verified purchaser on Ebay Australia:
"Duct exhaust fan nice and quiet very good product."
3) Heller 250mm Bathroom Exhaust Fan with LED Light (RF250L)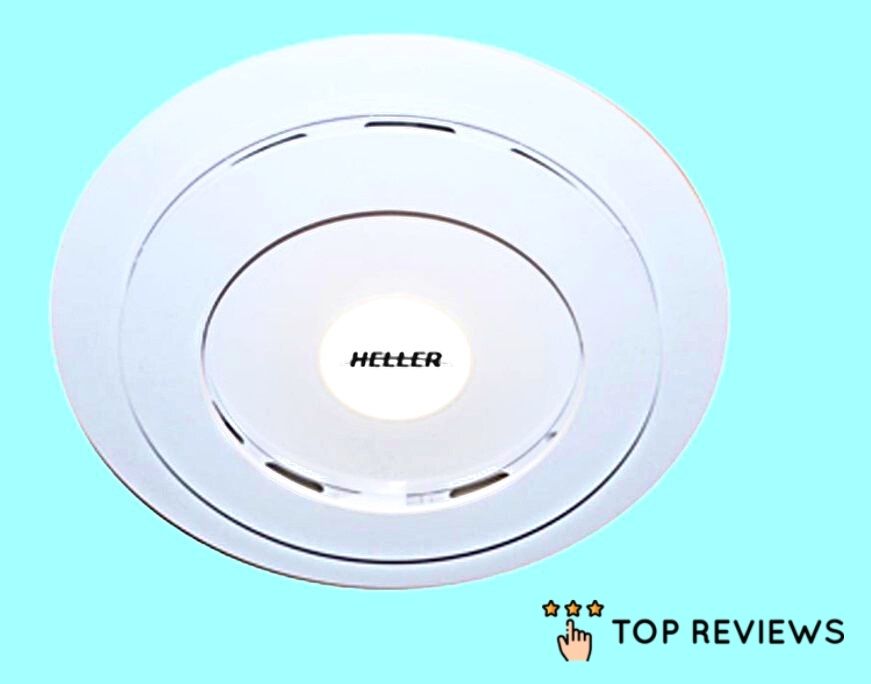 Price: $213.02
Airflow: 83.33 litres/sec | Sound: Not indicated | Humidity Sensor: None | Energy Use: 50W | IP rating: IPX2 |
Don't have additional space for either an extractor fan or light? You should see the Heller RF250L. It's a quality bathroom fan and LED light put together in a single unit!
Its stylish round shape is complemented by the glowing light right in the middle. The positioning of the Heller logo at the centre of the light is also very cool.
To absorb the moisture or unpleasant odour, the fan retracts or opens up around its circumference on fan mode, and closes again when you switch the unit off.
Now for its specs: its airflow is measured to suck in 83.33 litres per second clocked at 1250 revolutions per minute. That shows that it's effective in ventilating your bathroom.
For the extractor fan installation, bear in mind that you should get a licenced electrician to set it up for you for your safety and peace of mind!
Highlights
Great extractor fan
2-in-1 bathroom fan and LED light
Stylish and modern design
Retracts when using the fan
Uses 1 8W LED light
4) 2x Heller 200mm Bathroom Ventilation Fan (HBBF200W_2PK)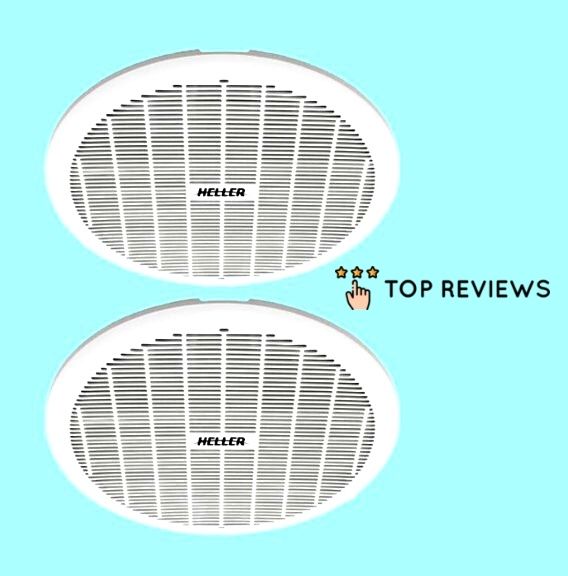 Price: $74.42
Airflow: 75.56 litres/sec | Sound: Not indicated | Humidity Sensor: None | Energy Use: 28W | IP rating: IPX0 |
With a low price for double Heller fans, it's excellent if you have multiple rooms you'd like to install them in. It could be your bathroom, ensuite, laundry, hallway or bedroom.
Each fan is capable of taking in musty or unfragrant odours at 75.56 litres per second. It uses 28W, making it a good choice for rooms with less activity and smoke coming in.
The fans are motorised and are easy to use as well as clean. The grille is removable and you can clean it up to optimise its performance as it goes.
Like the others we've mentioned, you can't set this up on a wall, only on ceilings. And while it lacks waterproof features, it is solidly made, works well and is far from noisy!
Highlights
Ideal for bathrooms, laundries, hallways and bedrooms
Affordable
Works quietly
Consumes less power
Removable grille
Customer Reviews
Its value in price and quality has been praised by many customers. Let's hear about takemetolondon's review on Ebay Australia:
"This fan is nicely made. Plastic housing, blades and cover, but good quality plastic. Not flimsy. Worked well when first installed. No problems at all. Very quiet while operating which is nice."
5) Manrose Wall Ceiling Fan Standard 100mm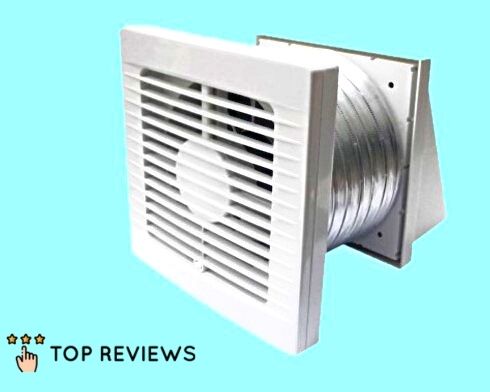 Price: NZ$72
Specifications:
Airflow: 23 litre/sec | Sound: 41 dB(A) | Humidity Sensor: No | Energy Use: 20W | IP rating: IPX4 |
The Manrose XF100S is a mountable wall or ceiling fan that is part of the Standard Model series. The blades are axial and operated by ball-bearing motors.
All you need is 100mm space for this fan, which is very easy to install. If you want to be safe, you can still ask for assistance from a handyman, of course.
It isn't too flashy when it comes to features but it has all the essentials. For instance, it has a venting capacity of 23 litres per second, which equates to 85 cubic metres per hour.
And you can place it above the shower cubicle because it has an IPX4 rating. This protects it from steam or small splashes or touches of water.
Highlights
Takes in 23 litres/sec of air, steam, or moisture
Install on walls or ceilings
Has an IPX4 rating
Customer Reviews
Owners say this is a hardy, well-made fan perfect for most no-fuss users. Although the following review relates to kitchen use, it nonetheless provides some insight into the product's performance:
"We have had this about 5 years and it's been so effective in our kitchen. All the cooking smells we used to not be able to get rid of are gone. Just turn it on when you start your cooking and it captures almost all the smells. I'm very impressed, and no I'm not being paid to say this.
You don't need a big fan to get rid of kitchen moisture and smells. I would not go back to a large extractor.
Easy to clean! Just a babywipe and cotton bud to get between the little grill bars. It blends in and easy on the eye, it gives you lots of space in front of you, no over-hanging noisy fan right in front of you."
6) Aerlite 4 Heat Fan Light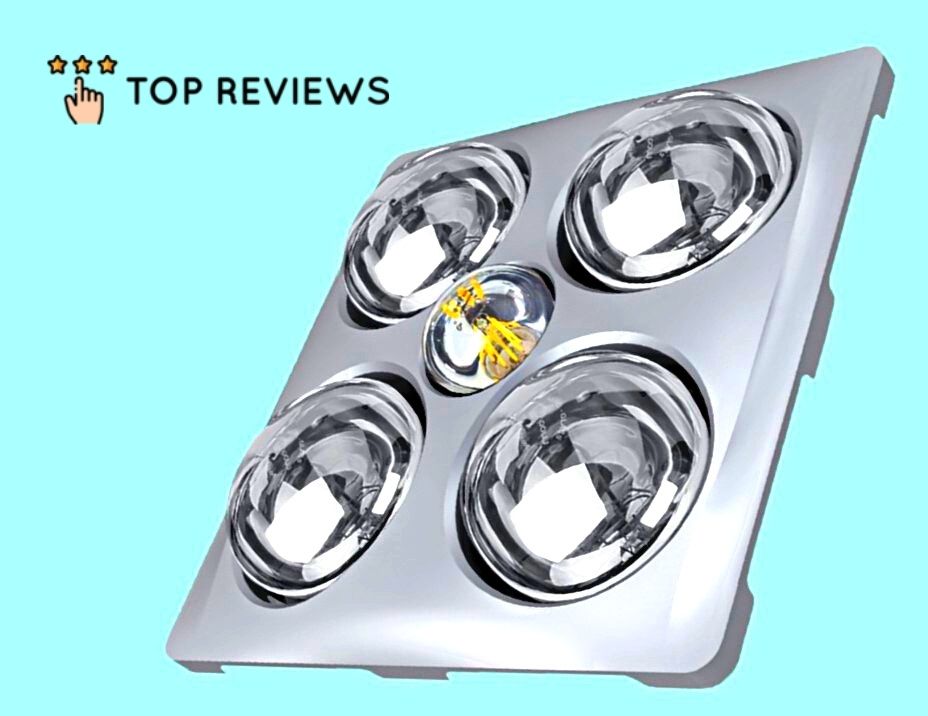 Price: NZ$92.76
Specifications
Airflow: 61.11 litre/sec | Humidity Sensor: No | Energy Use: 4 x 275W and 60W lights |
What could be a better bathroom fan to choose than the New Zealand-made Aerlite? In addition to providing circulation, it also functions as a heater and even an added light source.
With an exceptional airflow of 61.11 litres per second, it's going to clear away unpleasant smells in no time. Hence, keeping your bathroom fresh and hygienic is easier, making it more pleasant to use.
Five heating lights are on it too, perfect for shivery mornings and nights in New Zealand. Along with this product, you also receive a wall switch that turns them on.
It also slots into the standard 100m cavity up your ceiling. Choose from white or silver finishes to fit into your home's style.
Highlights
High flow rate
Multi-functional as heater, fan, and light
Great value for its price
Customer Review
Many loved the venting capacity and multifunctional design of this particular extractor fan. Wal had this to say about Aerlite 4 Heat Fan Light:
"I bought one of these and installed it in a main bathroom. Install was straight forward and I was impressed by the overall quality for the very low price. Note that you need at least 5 cores from the wall switch to the unit, so you may need to run a new cable down the wall."
7) Manrose Pro Series Thru Wall Fan Kits SELV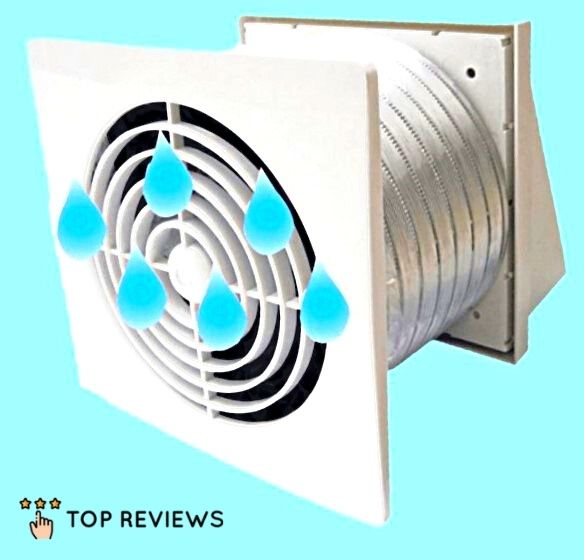 Price: NZ$182
Specifications
Airflow: 36 litplumbingplus.co.nz/…/manrose-pro-series-thru-wall-fan-kits-selvre/sec | Sound: 41 dB(A) | Humidity Sensor: None | Energy Use: 20W | IP rating: IPX4 |
This is a different, safer kind of extractor fan in that it's a SELV fan. SELV stands for Safety Extra Low Voltage, which is ideal if you want to install your fan in a spot where it'll be close to the steam produced in the hot shower.
With 20W of energy and 36 litres/sec of flow rate, you need not worry about your utility bills. It is energy-efficient in its own right.
Note that this particular model needs 125mm of wall space. Installation is relatively simple too.
Don't worry about a bit of splashing either, as it can withstand a bit of water on it, with its IPX4 rating. Plus, you get a long and fair 5-year warranty.
Highlights
Ventilates at a rate of 36 litres/sec
SELV fan with 12V transformer
Quiet when turned on
8) Broan 682 Bathroom Ventilation Fan with Charcoal Filter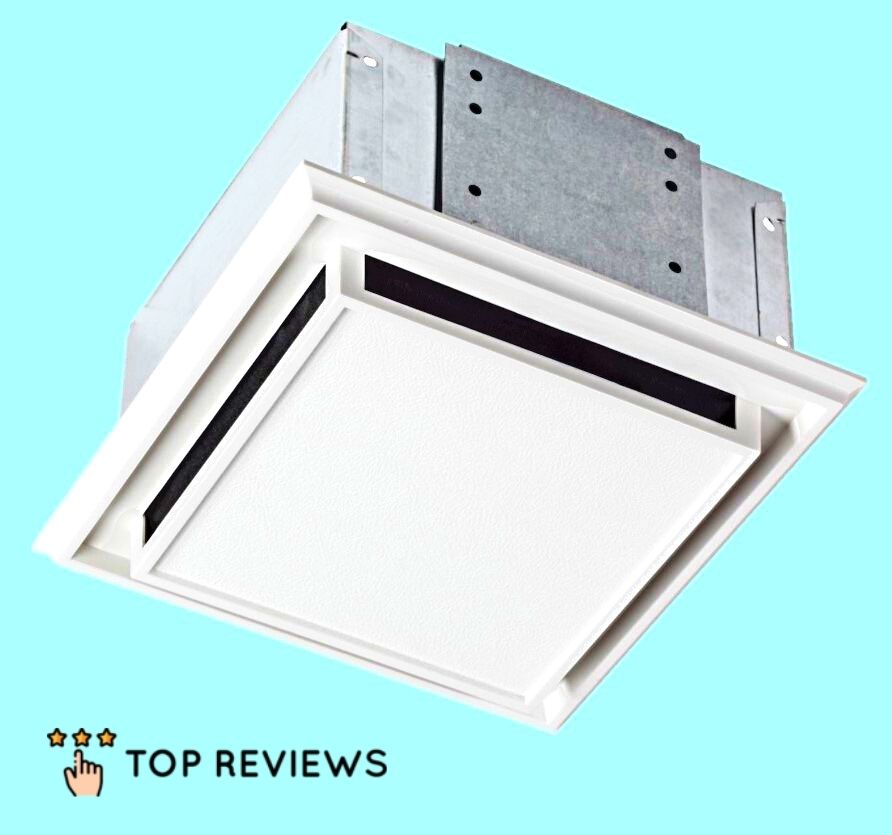 Price: NZ$71
We've got the X-factor with the Broan 682. It doesn't need a vent or duct to operate — you only need a wall or ceiling cavity that holds 7.12 x 7. 12 x 4.75 inches of extractor fan.
It works by taking the air in through its charcoal filter before sending out the purer, fresher air back into the bathroom, kitchen, or bedroom. This is a unique but ingenious design most homeowners will love!
You can even let a specialist paint its polymeric grille to change up its looks. It slots in snugly and snaps into the metal housing — no screws are necessary.
Plus, for maintenance, you can snap out the motor and clean it without difficulty. Furthermore, charcoal's accessibly replaceable, and you get a backup warranty of a single year.
Highlights
Ductless and screwless
Purifies the air by sending air in through the charcoal filter
Paintable polymeric grille
Removable motor and easy-to-clean
Customer Review
A lot of people loved the unique and customisable design of this extractor fan. One reviewer stated that "brand, style, sound level, ease of installation, product quality" are the strengths of the Broan".
The same reviewer also wrote:
"This vent works great. Only caveat is you do need to make a note to change the carbon filter from time to time. They are not expensive, and they work, but not for ever."
9) Weiss Clearflow Shower Fan Kit with Timer 150mm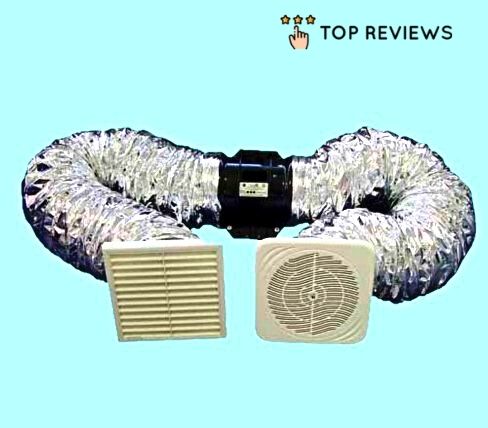 Price: NZ$189
Like the Aerlite, Weiss is Kiwi-engineered. This inline fan is 3 metres long and suctions up the moisture, smoke, steam, and odours efficiently for cleaner-smelling interiors.
If you're looking for something that will last long, the Weiss Clearflow is an awesome choice! That's because it's run by a quality motor that does all the work.
The low-profile fascia is not very fancy, though it has a sort of a simplistic and spotless look. And it's actually kind of modern too, with its energy-saving timer feature.
Rest assured, this product can guarantee you years of use. To prove it, you are granted a warranty for 3 full years with this fan!
Highlights
100% Kiwi product
Durable and lasts for several years
Powerful motor to ventilate your bathroom
3-year warranty
10) Simx Inline Shower Fan Kit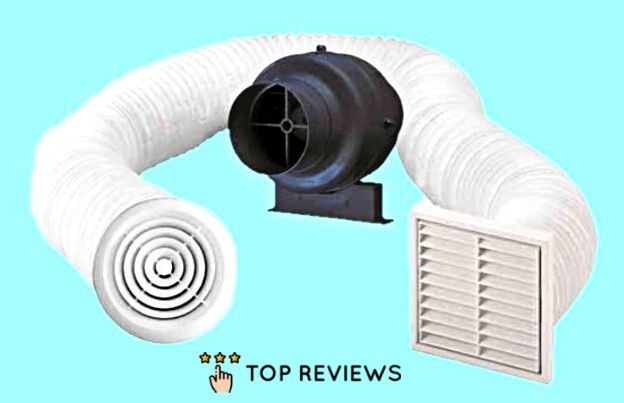 Price: NZ$247
Find The Simx Inline Fan On Mitre10
Specifications
Airflow: 31 litre/sec | Sound: 45 dB(A) | Humidity Sensor: No | Energy Use: 20W | IP rating: IPX4 |
Another choice you have when it comes to a hardy inline is the Simx model SF200S. It is specifically designed to be directly on top of your shower cubicle, to take in the steam.
A 3-meter-long duct is upgradable to 6 metres just to connect with the outer grille and finish the extraction process. The noise level hums at a decent 45 decibels — as soft as a water faucet running from way across from the kitchen.
A series of concentric circle vents is styled for the interior grille, whereas you get a square for the exterior grille. White stylish design also assimilates into your bathroom with no problem.
An IPX4 rating makes it safe to operate and resistant to water splashes. If you have a bathtub or kitchen, the Simx fan will also work well there.
Highlights
31 litre/second airflow rate
Extendable duct up to 6m
Steam-ready, made for use above a shower
11) ESC Elite Fan Kit 565 M3/HR MXD FLW & Timer W/PR Grill Aluminum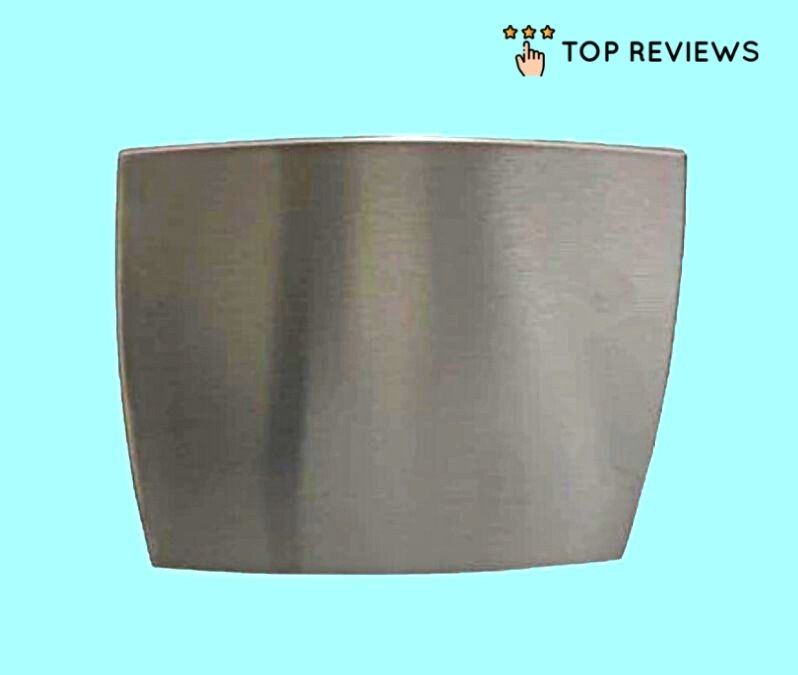 Price: $549.00 $299.00
See It Here At Elite Bathroom Ware
ESC Elite Fan Kit stands out with its modern design and aesthetic look. The casing and the impeller are made of durable ABS plastic, UV resistant.
There are also various decorative plates for the front panel of the natural aluminium.
The intellectual impeller design makes the fan efficiency high and expands the lifespan of the extractor.
Highlights
Protection rating IP34. Motor.
Reliable and low-watt electric motor.
Designed for continuous operation and requires no maintenance.
Equipped with overheating protection.
Vents fans covered with 5 year warranty
12) IXL Tastic Luminate Vent & Light Bathroom Fan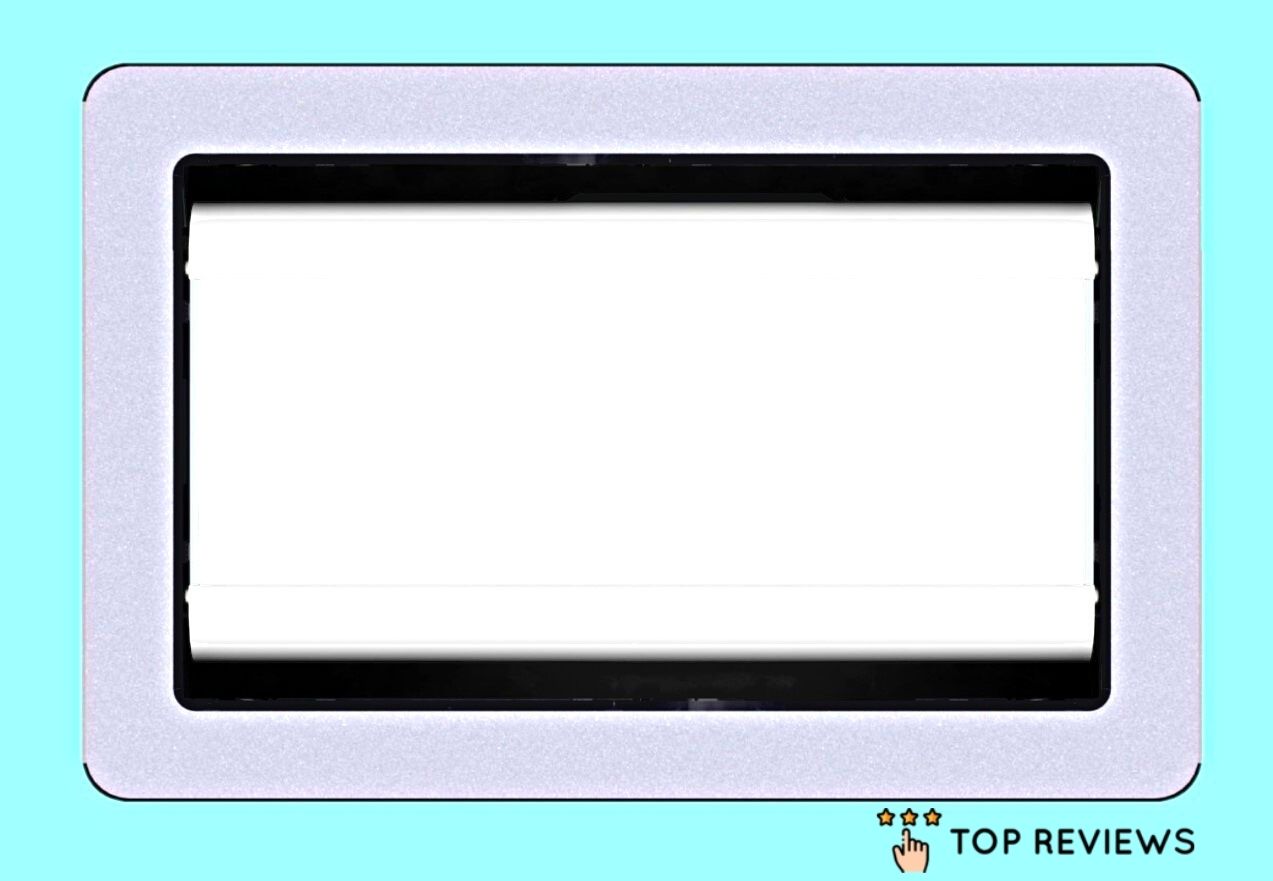 Price: NZ$499
Airflow: 111.11 litre/sec | Sound: dB(A) | Humidity Sensor: | Energy Use: 75 (fan) and 15W LED light | IP rating: IPX4 |
Among the best extractor fans in New Zealand we have seen, the Tastic Luminate is the most deluxe bathroom accessory. For one thing, it offers an airflow that's unreal, hitting 400 cubic metres per hour.
Secondly, it's not just a bathroom fan. It can serve as a light source with both cool and warm white options, and it's energy-saving too!
With its powerful airflow, you can deduce that the fan is better for homes with larger spaces. Also, it's best to position it above where the steam source is.
What's the proof that it can stay above the shower or your bathtub, though? Well, like most of the top bathroom extractor fans in New Zealand, it's IPX4 ready.
If you take this fan home, you'll be offered a sweet 5-year in-home warranty that answers for replacement (for the fan and lights with exhaust, respectively). Remember that it needs a 245mm ceiling cavity.
Highlights
Super-powerful airflow
Comes with a dimmable LED (warm/cool)
LED lights save energy
5-year warranty
Excellent for larger bathrooms
13) Tastic Luminate Dual 3 in 1 Bathroom Heater, Exhaust Fan & Light – Silver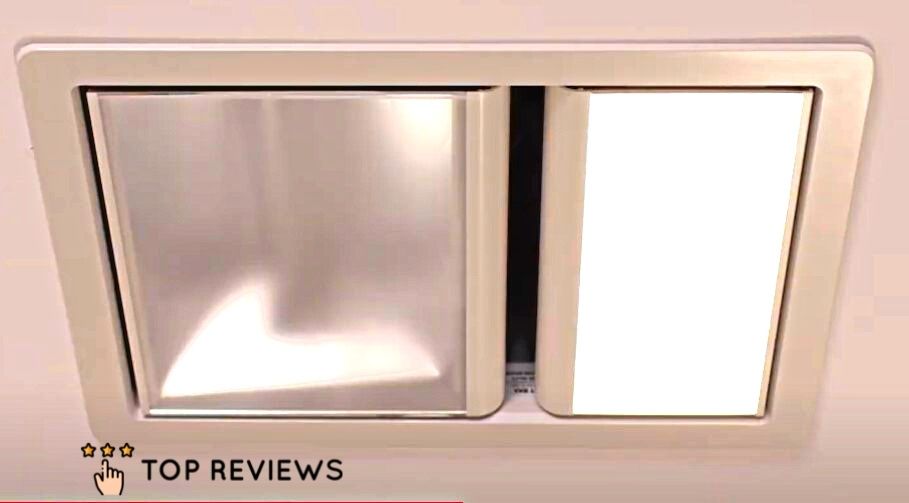 Price: NZ$1,199.99
SPECIFICATIONS: Powerful Extraction: 480m3/h Airflow | Long Lasting Instant Heat: 2 x 800W Infra-Red Heat Lamps, auto cut off timer | Switchable LED Light: 25W Dimmable LED (Warm/Cool)
IXL Appliances has released yet again another amazing product for your bathroom. The Tastic Luminate Dual 3 in 1 Bathroom Heater, Exhaust Fan & Light is the perfect heater for small to medium-sized bathrooms. It allows steam to be released easily with its improved airflow, and provides warmth if need be.
The heater also provides illumination, with the option of warm light and cool light.
With its sleek design and overall amazing qualities, IXL Appliances' Tastic Luminate Dual 3 in 1 Bathroom Heater, Exhaust Fan & Light is definitely a must have, so make sure to get yours before stocks are all taken!
Highlights
Plug & Play Wall Switch
Dimmable Warm/Cool LED Light Panel
2 x 800W Heat Lamps
Exhaust Fan with 6m Duct and Exterior Outlet Vent
So you've just discovered the best bathroom extractor fans in New Zealand! These are good models to start with so that your bathroom will stay fresh, clean, and dry.
If something's not clear about these, though, don't hesitate to ask us to clarify. You can also tell us what you think about the products listed here.
Apart from that, you might be interested in the top plumber services in Auckland if you need some more expert help in your bathroom. With a good plumber and the right bathroom extractor fan, you should be able to turn your bathroom into the clean haven you want!