Riding a bicycle is a free, convenient, and eco-friendly way to get around in NZ. If you're looking for one, you're at the right place, as we'll show you the best bikes in New Zealand.
You'll arrive at work earlier and cut down on expenses too. You can also just take it out on a Sunday for an easy ride and a chance to feel the wind in your hair.
But there are a few choices to make when getting a new bike. And as technical as it can get, you could be at a loss thinking what kind of bicycle you should get and what to look at, specs-wise.
In this article, we'll discuss some of the basics you need to know about buying a bike. Then, we'll jump right into the top bicycle choices for New Zealand. 
What Bicycle Should You Buy?
When you're looking for a bicycle, the first thing to know is what you're using it for.
You might, for example, need it for a fast commute going to your work everyday. Or to take it to the trails or off-road for the weekend race.
It depends basically on your purpose, which differs for everyone. It is your goal then to find the one that's comfortable for your needs and that can cover the distance that you intend for it.
What Are the Different Types of Bicycles?
There are 5 main types you can choose from. They differ in various aspects, from the tyre size, saddle, frame, and type of brake to gear settings, fork, front or rear suspensions.
But to make it simpler, we'll just tap into the essentials.
City or Road Bicycles
City bikes work best while riding on smoother roads around the city. Their handlebars are usually curved backwards or flat.
They have narrow tyres for light manoeuvring and therefore cycle faster.
Mountain/Trail Bicycles
These bikes are designed to travel on trails or off-road places. They have distinctive treaded wheels, a light form factor, and flat handlebars.
These are great for going up slopes, running through rough terrain, and uneven bumps. Mountain bikes are equipped with suspensions to take on the different sorts of drops, slides and jumps that riders encounter.
Hybrid/Commuter Type
These are bikes that are all-rounders and can be used for your commute to a certain place. You can ride them smoothly on the beach with fair traction, and also on wet roads.
However, when it comes to the metro, city bikes are the better options. Hybrid bikes are just more versatile in a way that it is more balanced than all of the others.
Folding Bicycles
These types of bicycles can be folded into a compact shape in order to fit in narrow spaces, as you carry them to work or commute via train or bus.
Cargo Bicycles 
With extra space in their front or rear racks, cargo bikes look sleek and neat but are also capable of going a big distance with good balance and comfortability.
Things to Know Before Buying a Bicycle
Now you have an idea of what types of bikes are available. But there are still more decisions to make — like what specs or particular features you require.
Certainly, like getting something we'll be using a lot. We should look closer and consider their technical aspects in order to be comfortable with it like the brakes, handling, and others.
Racing, Road, or Trail?
First, you have to know what you plan on using it for. For instance, is it for everyday commutes, to explore and workout on backroad trails, do you want a more versatile bike or something that focuses its strengths in a single kind?
Comfortable for You
Of course, the most important thing to consider in a bicycle is if it's comfortable for you to sit down and ride it and you have to find out how you'd feel for longer riding times.
A Different Size for Everyone
Bikes have different sizes so you have to see which one fits you the best. Most of the bike companies have these charts that look at your height and weight so that you can ride in the bike safe and comfortable.
Front or Rear Suspensions
And we come to the technical aspects starting from front and rear suspensions. Another word for them put simply are shock absorbers.
It's when you encounter bumps and ledges on cracked roads. It's important to have a suspension to keep your bike long-lasting and durable after years of use.
Shifting Gears and Drivetrains
Likewise, gears such as the SRAM GX Eagle let you ride at different speeds and maintain them, at that.
When mountain biking, most people look for speed and agility to climb hills, so don't rule out those drivetrains either.
Brakes in the Equation
There are many kinds of brakes you can pick too. However, as much as possible, pick hydraulic brakes — they are the most efficient and smooth in all road conditions, even under the rain.
Safety and Lighting
It's also worth noting that some tires have reflective sidewalls that make them more visible, whether during the night or the day. And you also have to think about the balance and handling.
Safety is paramount when biking, so these things have to be considered. Don't forget that you have to do your part too and can't just leave it all to the bike.
For example, make sure that you wear a helmet whenever you're riding! Keep your focus during your riding, and be wary of other riders on all sides.
At any rate, you now have at least a rough idea of the things to look for in a bike. Take these things into consideration when picking from among our list of the best bikes in New Zealand.
1. GT Bicycles Performer BMX
Best BMX Design
Price: NZ$495.20
Practice your numerous gravity-defying and eye-catching BMX tricks with the GT Bicycle Performer BMX. It rides well on smoother roads.
It has 20" tyres that come with alloy single-wall rims for durability and balance. Plus, chromed Hi-Ten Steel tubes give it a sleek and brand new look that lasts over the years.
Lastly, the GT FS design fork absorbs the punishment of drops, lands, and tricks, and lets you take it into the air and make people's jaws drop with your marvelous tricks.
Note too that this is among the most inexpensive of our picks for the best bikes in New Zealand. It's definitely a winner with its BMX form factor and low cost!
2. TREK Remedy 9.8
Best Performing Mountain Bike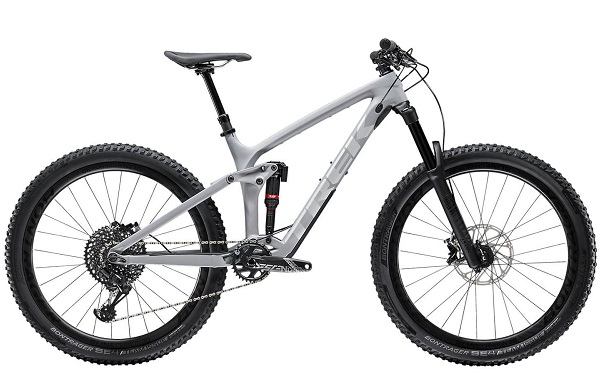 Price: NZ$5,272.96
An improvement from its predecessors, the TREK Remedy 9.8 trail bike is an amazing mountain bike. To start with, it's made from a carbon material that makes it very lightweight.
It features a back hub 54-tooth Rapid Drive and SRAM GX eagle drivetrain. These make it easier and faster to climb hills on the bike and at the same time, give you control.
Then it has a RockShox 160 mm Lyrik RCT3 suspension fork that lets you smoothly flex, bounce, and adjust on the dirt track. Plus you have an active brake pivot for optimum suspension.
Whether you're traversing rough paths or smooth roads, the Remedy 9.8 will keep you going and feel the windy thrill of a ride!
3. Merida Big Nine 3000 2020
Best for Cross-Country Biking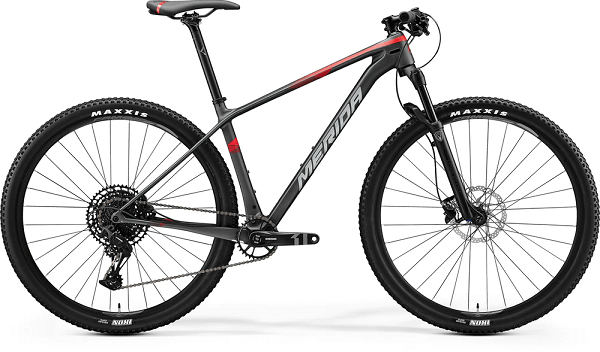 Price: NZ$2,499
The aerodynamic Merida Big Nine 3000 was designed and engineered in Germany. It gives attention to details that make it a very fast, stable, and comfortable bike for XC races and adventure.
First, you have a CF3 carbon frame giving it the usual strength and durability. The narrow headtube together with its downtube provides easy steering and balance through the fork.
It is also fitted with a leaf spring chain made for high durability. As you may notice, its seat is also slightly longer than average, ensuring that you'll feel comfortable even on long rides.
And of course, the 29" treaded wheels grips dirt like champions. It's also painted in a cool matte black and orange pattern including the seat.
4. Giant TCR ADVANCED SL 1 DISC
Best Formidable Road Bike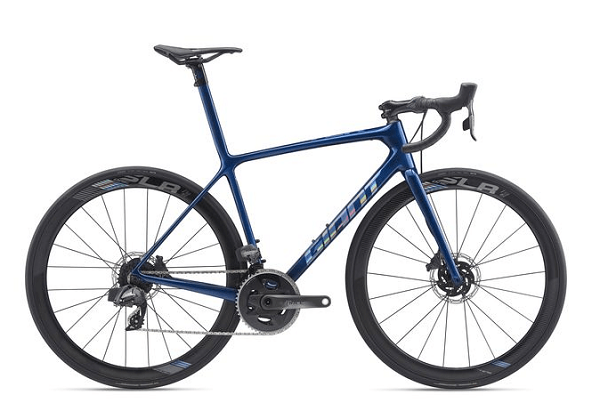 Price: NZ$7919.12
Made for on-road cycling, Giant's TCR Advanced is a beautifully engineered production of tubes, gears, and chains. This is what makes it a streamlined handling prodigy.
First, an advanced SL composite frame keeps the ratio of stiffness to weight well apart. It also has a durable structure that'll be easy to cycle around the town and tarmac.
To add to that, it has a refined steerer tube with integrated mount, axle brakes, and tubeless tyres to give you superior ride quality and handling. So, it's a perfect bike to own for all road and weather conditions.
5. Trek 520 Disc Cargo Bicycle
Best for Cargo Bikes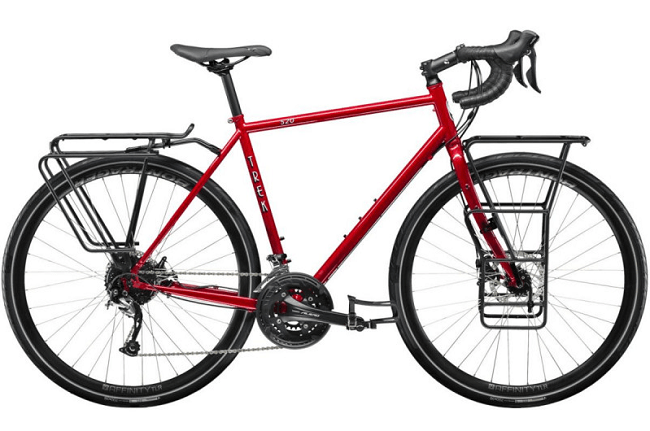 Price: 1,359.15
Trek has kept this model in production for so long because there's a very good demand for it and people like it. It's convenient too, as it holds all your adventure bags conveniently in its storage mounts.
Even if you load it with heavy things, its 27 speed gears will bring up enough oomph to take it on the road and go uphill. Add to that its highly capable tyres and disc brakes.
It's easy to ride in the comfort of the vintage Trek 520 and enjoy sightseeing under the sun. In the middle of the tube, you can even carry your drinking bottle to quench your thirst!
In short, this is one of the best bikes in New Zealand, not least for the number of storage options it offers bikers.
6. Giant Toughroad SL1 Gravel Bike
Best for Versatility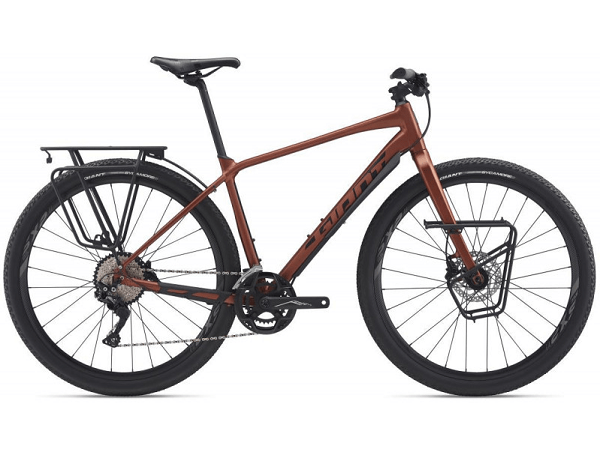 Price: NZ$1614.15
This is a total package in a single bike, being a mountain, cargo, and urban bike. It's also made to exacting standards and with some impressive materials.
For example, its frame consists of the highest grade aluminium of ALUXX SLR. That gives you consistency and speed.
You have it under your grasp at all times too, thanks to the carbon fork easily going on sharp and out-of-way turns. Flat bar handles and an upright D-fuse seat give you stability.
It performs well even when carrying bags or cargo. It even comes with fender mounts that make life more convenient for you.
The disc brakes are reliable too, along with the tubeless, speed-building tyres. This gives you a reliable stopping as well as speeding power that gets you to your destination and satisfied!
7. Liv Avail Advanced Women's Road Bike
Best for Women
Price: NZ$1,836.56
With 6 of the best bicycles to ride in New Zealand, we haven't yet included a dedicated women's bike. And here it finally is, the sweet yet efficient Liv Avail Road Bike.
Like the others, it has carbon composite framing that makes it light to handle and steer. The weight should prove ideal for most women.
You'll feel comfortable in cycling for longer distances thanks to the D-Fuse seat post that absorbs vibration. That works hand-in-hand with its wide tyres.
As for the brakes, the Avail uses hydraulic disc brakes. That means you have a strong brake that is reliable when there's traffic, soaked roads, and steep inclines and descents.
8. Polygon Entiat TR8 Mountain Bike
Best for Long Trails
Price: NZ$2124.15
You can take the Polygon Entiat TR8 mountain bike for a fast spin across nearly any trail. Built with an ALX body, it delivers quickness and balance as you ride it for longer, rougher distances.
Schwalbe Nobby Nic 27.5" tyres are flexible on the different cadences of your average dirt road. They're coupled with a Shimano Deore XT M8000 fork steerer that lightly follows your every move.
You have a shorter chainstay too, which allows you to pedal less and have more speed in effect. Then, the dependable 11-speed Shimano gears will get you thrilling to air times and incredible smooth driving across this terrain.
9. Pashley Britannia
Best for Durability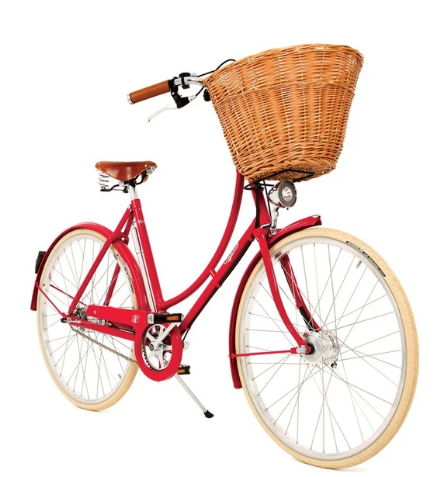 Price: $1995 NZD
If you're looking for a shop that offers durable bicycles, then you've surely come to the right place– Blackwell & Sons is well-recognised as a provider of premium-grade bicycles. They are dedicated to giving you meticulously crafted and designed bicycles, to ensure that your functional needs are met.
Their Pashley Britannia is one of the best bikes that you can use on all your rides. It is made from high-quality materials to ensure that it can withstand any condition, whilst providing you reliable comfort on your adventures. It features a dynamo headlamp on the front to protect you at night. It is also available in a variety of colors and sizes for you to choose from.
With its high-quality and versatility, you will never regret availing this bicycle. Purchase it today from Blackwell & Sons.
And with that, you have the best bikes New Zealand! Any biking enthusiast will surely love these, whether for commutes, adventures, or mountain biking!
What do you think of the bikes we listed? Tell us your thoughts and feel free to comment on any one of them.
By the way, if you do travel a lot and need a laptop to bring your work or digital desk with you, you might want to check out our articles for the best laptops in New Zealand too. You'll get some ideas for awesome laptops in there.