6 Most Trusted and Best Places to Get Botox in Wellington
Looking young at 30 years old and above is possible now — thanks to the magic of Botox. If you want to try this beauty treatment, lucky for you, as we've listed specialists and centres known to offer the best botox in Wellington today.
Once you have undergone Botox, your wrinkles will loosen up and disappear, making way for new confidence. You'll be able to say goodbye to those creases and lines that make you look fatigued and older.
All we need to do is find the best Wellington cosmetic clinic that suits you best.
Ready for that? Without any delay, we give you the best Botox specialists in Wellington!
The Most Trusted and Best Places to Get Botox in Wellington
1) Dr Lorraine Smith – Vital Face and Vein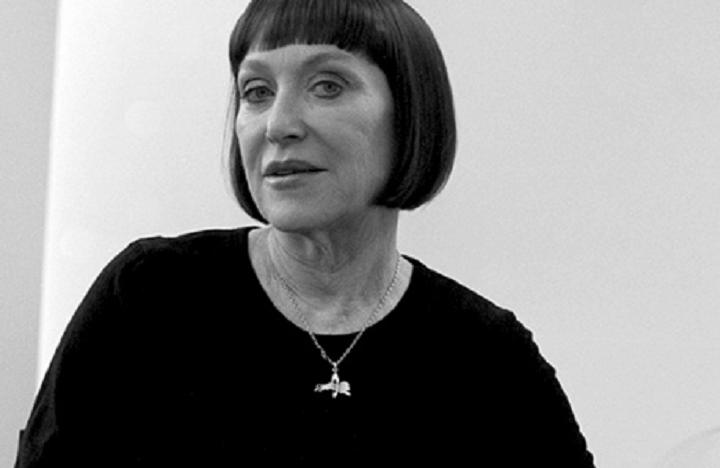 | | |
| --- | --- |
| Best for | Revitalising Look |
| Services | Botox, Dermal Fillers, Varicose Veins, Mole Removal, PRP Therapy, and other Cosmetic Treatments |
| Address | Level 3, 101 Courtenay Place, Wellington Central 6011, New Zealand |
| Contact no | 04 831 8646 |
| Website | https://www.vitalface.co.nz/ |
Dr Lorraine Smith is a cosmetic physician and director of Vital Face and Vein. Though she specialises in removing varicose veins, she can do Botox or Dysport just as well, if not better.
She understands that people want to look good to give themselves confidence. Her aim then is to reduce their wrinkles in a safe and effective way that will make them look younger and more beautiful.
The facial injectables she uses are approved by the Ministry of Health. She can lessen crow's feet, lines on the forehead, and in-between the eyebrows as well as treat migraines and excessive sweating.
Overall, if you want a Wellington cosmetic clinic that can iron out wrinkles and the safest way adhering to government standards, Dr. Smith could be the specialist to give you the best botox in Wellington.
Highlights
Instantly younger look
Fellow of the NZ College of Cosmetic Medicine
Skilful and experienced
Customer Reviews
Angela Yeoman comments on Google Business about one of the best Botox specialists in Wellington:
"Fantastic treatment and experience. Dr Smith is thorough and takes enormous pride in her work. The results are better than I thought they could be. Highly recommended!"
2) Camille Story – Lift Aesthetics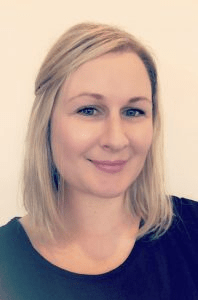 | | |
| --- | --- |
| Best for | Comprehensive Injectable Treatments |
| Services | Appearance Medicine, Botox and Dysport, Excessive Sweating, Pigment Reduction, Acne and Scarring, and Stretch Marks |
| Address | Harbour Park Terrace, Khandallah, Wellington 6035, New Zealand |
| Contact no | 021 510 229 |
| Website | https://cosmeticinjectables.nz/ |
If you're looking around for a great Botox Wellington injector, then you've found it with Camille Story from Lift Aesthetics. She is a registered nurse with over 12 years of experience in injectable treatments.
She formerly worked for Courtenay Cosmetic Clinic and Caci Clinic in Wellington before starting her own practice at Lift Aesthetics NZ. With her, you get total care and attention every step of the way.
Botox application is used on all areas of the face from top to bottom. Apart from reducing your wrinkles, she can volumise your cheeks, fix your gummy smile, fix nasolabial lines, and more.
Let's admit it, not all of us can have our little issues fixed with just botox. So if you need that extra lift and pull around the nasolabial fold or marionette lines, then Camille Story could be the specialist to deliver the best botox in Wellington for you.
Highlights
Natural-looking results
Registered nurse
Complete Botox offerings
Over 10 years of experience
Customer Reviews
Lift Aesthetics is an ace company with 5 stars from 10 reviews. Kristen Mccourtie writes:
"I am so pleased with the anti wrinkle treatments I have recieved from Camille. She is so professional along with being super approachable… When I saw my before and after photos I was so amazed – in only one treatment my lines treated have totally softened and I am completely sold!…"
3) Tess – Caci Oriental Bay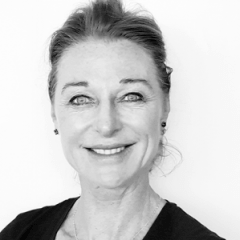 | | |
| --- | --- |
| Best for | Comfortable Botox application |
| Services | Botox, Dermal Filler, Fractional CO2 Laser, Microdermabrasion, Lip Enhancement, Non-Surgical Facelift, Cryolipolysis, Beauty Therapy, and others |
| Address | 236 Oriental Parade, Oriental Bay, Wellington, New Zealand |
| Contact no | 0800 438 438 |
| Website | https://www.orientalbay.caci.co.nz/ |
When it comes to cosmetic medicine, being able to trust someone counts. And you can trust Tess, who has more than 25 years of skill and experience with Wellington cosmetic clinics.
As a registered nurse in Caci Oriental Bay, she has an exceptional attention to detail that she can use to make you look even more flawless and young. She is also a good listener, so you know she will do all she can to meet your cosmetic goals.
The Botox is performed in a safe and efficient way. As such, Tess is one of the most noted specialists known to give the best botox in Wellington.
Highlights
Great care and attention to detail
Excellent results for a newer, younger you
25 years in the industry
4) Amy Webby – Perfectly You Aesthetics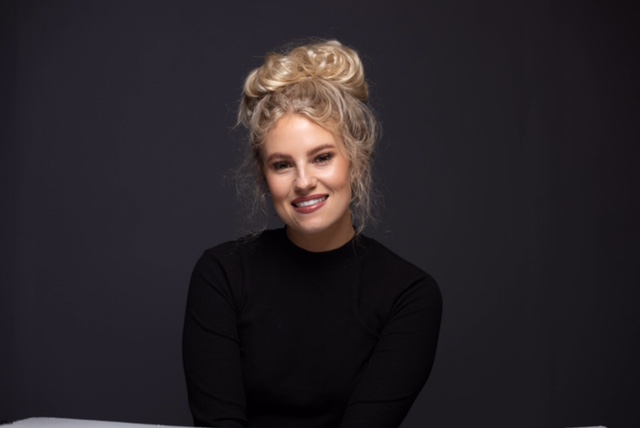 | | |
| --- | --- |
| Best for | Client Satisfaction |
| Services | Cosmetic Medicine, Skin Rejuvenation, Lip Enhancement and Anti-wrinkle Injections, Beauty Therapy, and Therapeutic Treatments |
| Address | Level 1/64 Dixon Street, Te Aro, Wellington 6011 |
| Contact no | 027 341 4248 |
| Website | https://www.perfectlyyouaesthetics.co.nz/ |
Another of the newest and best Botox specialists in Wellington is Amy Webby. She always goes out of her way to make the customer enjoy the experience and be as comfortable as possible, which is part of why so many of her clients recommend her.
Amy received her Bachelor of Nursing Degree in 2017 but has continued her studies since then. That explains her skill and talent in fulfilling each clients expectations.
You can let Amy treat you not only with facial injectables but with other cosmetic solutions as well — she can handle nearly anything relating to appearance medicine.
Highlights
Well-versed in appearance medicine
Constantly improves her craft
Nice and approachable
Customer Reviews
Katie Lund was happy about the Botox procedure. She said:
"I was referred by a friend and absolutely loved my Botox experience here! Amy is so lovely and really took the time to hear me out so I could achieve the best results. Couldn't recommend more! :)"
5) Dr Shona Dalzell – Skin Institute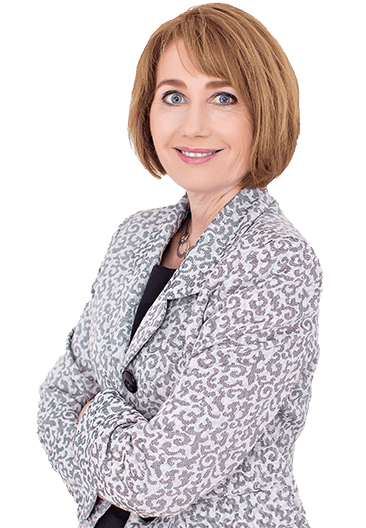 | | |
| --- | --- |
| Best for | Glowing and Healthier Appearance |
| Services | Appearance Medicine, Skin Cancer, Dermatology, Cosmetic Surgery, and Veins |
| Address | 50-64 Customhouse Quay, Wellington 6011, New Zealand |
| Contact no | 0800 SKIN DR (754 637) |
| Website | https://www.skininstitute.co.nz/ |
Dr Shona Dalzell is one of the most versatile skin physicians in the country. She specialises not only in Appearance Medicine, but also in varicose veins and skin cancer treatment too.
Getting a treatment from her Wellington cosmetic clinic does not only enhance your physical appearance, but also gives you that inner glow as they approach treatments holistically.
She has all the diplomas and qualifications to prove it, including a Cosmetic Medicine degree as well as a Ralph Saxe award for being the most outstanding student during her education.
This means that you'll get the very best treatment to reduce wrinkles in a way that will make you look a few years younger. Pay Dr Dalzell a visit at her cosmetic clinic in Wellington, embrace your new looks after a treatment with her and go out and be proud of your appearance!
Highlights
Highly trained appearance physician
Broad range of offerings
6) Dr Leanne Ashley – Ashley Aesthetics

Dr Leanne Ashley recognises that every patient has unique desires and needs when it comes to cosmetic treatments. Hence, why she takes the time to provide consultations to each and every patient before proceeding with tailored treatments.
At Ashley Aesthetics, you can expect high-quality appearance medicine that is made better by the promise of comfortability and confidentiality.
If you want a specialist who listens to every case, knowing that everybody's situation is different, rather than mechanically going through patients, then Dr. Ashley may be the specialist for you for Botox in Wellington.
Highlights
Gold Dermapen World – Authorized Treatment Provider 2020
Bespoke cosmetic treatments
And that's all for the best Botox specialists in Wellington. These doctors and nurses will provide you with a careful and breathtaking change from wrinkleful to wrinkle free!
What did you think of our suggestions — do you agree with them? Simply drop us a line to let us know.
You could also check out the best dermatologists in Wellington if you are interested in further cosmetic solutions. Besides applying Botox, they can treat other skin conditions like acne, pigmentation, rashes, skin damage, and etc.
And if you want to feel smooth from your face to your legs, you may want to check our list of best waxing studios in Wellington as well.