The 7 Best Botox Specialists in Wellington
If you're looking to get rid of those wrinkles to make your skin appear softer and more youthful, then you're in the right place. Coming right up is our definitive list of the best botox specialists in Wellington today!
While there may be a number of cosmetic clinics around the region, only a few offer Botox treatments since they must be administered by a medical professional. To come up with our list, we filtered out clinics with the best reputations, prices and client feedback.
However, before we check out our options for looking younger and wrinkle-free, let's talk cost first.
How much do botox specialists cost in Wellington?
Botox treatments are one of the most popular anti-wrinkle treatments around the world because of its effectiveness and quick procedure.
However, treatments aren't fixed or standardized – each individual patient will usually have a uniquely tailored regimen for their skin. This means that costs can vary for each person, meaning that those who require more Botox will also pay more.
On average, Botox can cost anywhere from $13 to $17 per unit. Each area of the face requires or responds to varying quantities to take effect, so this can also alter your total bill.
For example, the glabella and crow's feet usually take around 20 units of Botox each for an effect to be noticeable. So at around $15 per unit, you can expect to pay around $300 to treat those areas for each session.
With each treatment lasting around three months before needing to be refreshed, you can easily spend around $1,200 a year to treat one area of your face. If you get multiple areas treated, you can easily spend around $800 per session, totalling to around $3,000 in costs annually.
We've rounded up some common treatment areas and their typical dosage units in the table below. We used the base price of $15 per unit to calculate the average estimated price of each treatment per session.
| Treatment Area | Typical Dosage Units | Average Estimated Price |
| --- | --- | --- |
| Forehead | 10 | $150 |
| Frown (Glabella) | 20 | $300 |
| Crows Feet | 20 | $300 |
| Facial Shaping | 50 | $750 |
| Lip, Chin, Gummy Smile | 5 | $75 |
| Neck Bands | 45 | $675 |
| Armpits | 55 | $825 |
The Best Botox Specialists in Wellington
Now that we have an idea of how much botox treatments will cost, let's take a look at our top picks for botox specialists in Wellington.
1. Ashley Aesthetics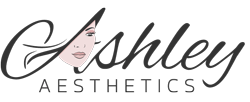 SERVICES
Anti-Wrinkle Injections, Dermal Fillers, DCA, Profhilo, Chemical Face Peels, Dermapen 4, Sculptra, Ultraformer
WEBSITE
https://ashleyaesthetics.co.nz/
ADDRESS
10 Trafford Terrace, Churton Park Wellington 6037
CONTACT DETAILS
Phone: +64 20 4080 2217

Email: [email protected]

OPERATING HOURS
Monday: 10am - 5pm

Tuesday: 10am - 8pm

Wednesday: 10am - 6pm

Thursday: 10am - 8pm

Friday: 10am - 6pm

Saturday: 10am - 4pm

Sunday: Closed
Ashley Aesthetics was founded many years ago by Dr. Leanne Ashley with the goal to provide unique customised treatment plans for every patient's unique needs and wants.
Dr. Leanne Ashley is a General Practitioner, and a fellow of the Royal New Zealand College of GPs. She also underwent further training and became an accredited specialist in skincare, receiving her diploma from the NZ Society of Cosmetic Medicine, and is now an official trainer for MERZ.
Since she's both a GP and skin specialist, an initial consultation with Dr. Ashley will always take into account your desired aesthetic goals and your overall well being. She will thoroughly guide you through the process so that your safety is always first while achieving your skin care goals.
Dr. Ashley has also hand-picked a team of exceptional registered nurses to work with her at Ashley Aesthetics.
This boutique home-based clinic located in Churton Park on the north-side of Wellington, provides a relaxing and private atmosphere for patients. Despite the homely atmosphere, you can expect the highest professional standards to be met when it comes to appearance medicine.
In short, if you're looking for a relaxed and private clinic to receive your treatment in, Ashley Aesthetics is an option worth looking into. You'll be receiving your treatment from an experienced team who will create a customised treatment plan just for you.
Run by an accredited doctor from NZ Society of Cosmetic Medicine
Comfortable and private home-based boutique clinic
Online store selling a range of quality skincare product
Experienced team
Open 6 days a week with late nights
Free and easy parking at the door
Free consults are only with the nurses, not Dr Ashley
By appointment only, no walk-ins
Customer Reviews
Will definitely be back
"Absolutely amazing experience going here, not only is The clinic absolutely stunning Leanne knows exactly what she's talking about and makes you feel super comfortable. I highly recommend and will definitely be back!" – Tara Murphy
Highly knowledgeable Skin Doctor
"What an incredible experience. Personal service and a highly knowledgeable Skin Doctor. The experience starts right when you arrive with a friendly greeting from Brandt and a massage chair waiting for you. Apart from the personal feel, their prices are highly competitive and the services they offer are incredible. A really family family owned business." – Louise Noble
2. Unique Aesthetics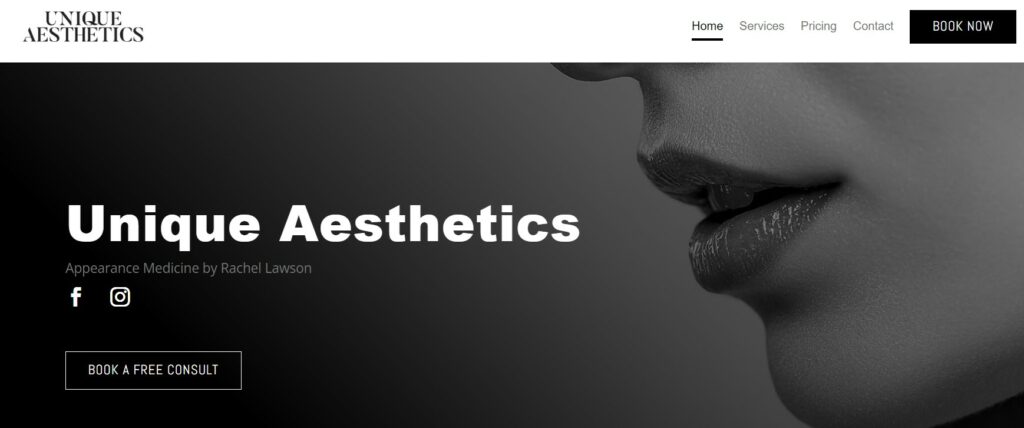 Unique Aesthetics is an appearance medicine clinic ran by Rachel Lawson.
Here, they're passionate about making anyone who steps into their doors feel confident within themselves.
What we like about their approach is that they treat patients conservatively but still results in the enhancement of each one's natural beauty.
Their team focuses on facial aesthetics and skin health so if that's what you're also focusing on, we think it's a great idea to go here.
What's more is they have the experience needed to provide the best services and care. We can vouch that a great experience for everyone is what they always strive for.
Their services include anti-wrinkle treatment, lip fillers, dermal fillers, and Profhilo.
We like that they offer free consultations so you can have an idea of how they can best help you. They also have their pricing available on their website for your convenience.
A con we found is they're not open daily and no walk-ins are allowed since they operate by appointment only.
Conservative treatments
Focuses on facial aesthetics and skin health
Free consultations
Pricing available
Limited operating hours
By appointment only
Customer Reviews
Highly recommended
"Rachel was absolutely amazing. I can't fault her work- she made me feel so comfortable and I trusted her the second I walked into her studio. When doing my lips I noticed her attention to detail and she made sure that I was comfortable throughout the procedure whilst also making it personable. I can't thank Rachel enough for the confidence she has given me. Definitely a forever customer!" — Emma Mckenzie
"I had such a wonderful experience at Unique Aesthetics with Rachel and would highly recommend her clinic to anyone wanting a consultation or treatment. Rachel is very professional, highly skilled and completely trust her with my treatments. She is very welcoming when going for a consultation and the environment is clean and comfortable. I couldn't say enough good things about Unique Aesthetics, I would definitely recommend! Thanks Rachel!" — Sarah Steele
"I'm so thrilled to have discovered Rachel after having a few nasty experiences with Botox in the past. All I can say is wow! She knows her stuff! Day 5 after my injections, my daughter said to me you're looking so pretty Mum, you look younger somehow. HOORAY!!!!! Update Day 9: My husband said to me "I don't know what you're doing but your face looks so much happier and not like a closed fist anymore. Whatever it is, it's working" — Maire Bain
3. Amy Webby of Perfectly You Aesthetics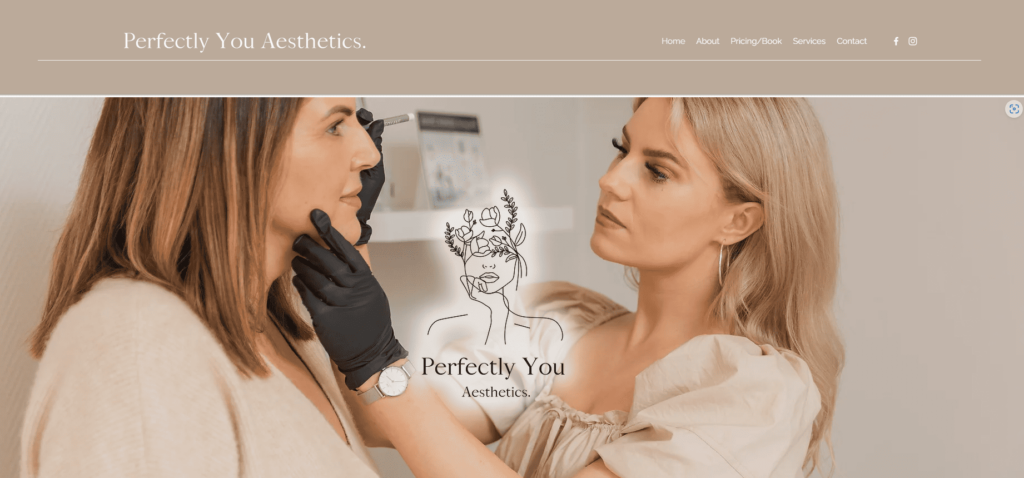 SERVICES
Cosmetic Medicine, Skin Rejuvenation, Lip Enhancement, Anti-wrinkle Injections, Beauty Therapy, Therapeutic Treatments, Hyperhidrosis, Dermal Needling + Collagen Mask, Cheek Augmentation, Masseters (Teeth Grinding)
WEBSITE
https://www.perfectlyyouaesthetics.co.nz/
ADDRESS
Level 1/64 Dixon Street, Te Aro, Wellington 6011
CONTACT DETAILS
Phone: (027) 341-4248

Email: [email protected]

OPERATING HOURS
Monday: 10:00am - 6:00pm

Tuesday to Thursday: 10:00am - 8:00pm

Friday: 9:00am - 3:00pm

*Weekends and other locations are available upon request.
Amy Webby is a Registered Cosmetic Nurse with a special focus on appearance medicine and cosmetic nursing. She received her Bachelor of Nursing Degree in 2017 but continues to develop her skills by constantly learning about the best practices in her field.
She established Perfectly You Aesthetics in 2021, making it one of the newest aesthetic clinics in Wellington. Offering various skincare products, injectables, and treatments, they're an option worth considering if you're looking for a new clinic.
Perfectly You Aesthetics claims they want to help people feel confident and beautiful, vowing to serve all clients regardless of age or gender. It's refreshing to see that in an industry predominantly focused on women's skincare, that they are open to providing their services to anybody.
Your journey to skin wellness here begins with a 30-minute consultation which unfortunately will set you back $50. During this time, you are encouraged to discuss your skincare goals and ask for advice on how to achieve them.
Perfectly You Aesthetics' anti-wrinkle Botox injections are charged per the number of areas you want to be treated, costing $250 each. However, you can save extra with more areas treated – having 3 areas for treatment costs only $550, which is like getting one area for free!
We suggest booking your appointment from Tuesdays to Thursdays since Perfectly You Aesthetics' extends their operating hours until 8:00 pm. However, one reason to choose this clinic is that you can book special appointments on weekends and even discuss a different location to conduct it in.
In short, Perfectly You Aesthetics makes our cut because they are a promising newcomer into Wellington's beauty scene. They offer affordable prices and a good range of treatments that make them worth considering if you're looking for skincare treatment.
Flexible scheduling options
Can request for weekend appointments
More savings with more treatment areas covered
May be less experienced than competitors
No free consultations
Customer Reviews
Couldn't recommend more
"I was referred by a friend and absolutely loved my Botox experience here! Amy is so lovely and really took the time to hear me out so I could achieve the best results. Couldn't recommend more! :)" – Katie Lund
4. Dr Lorraine Smith of Vital Face and Vein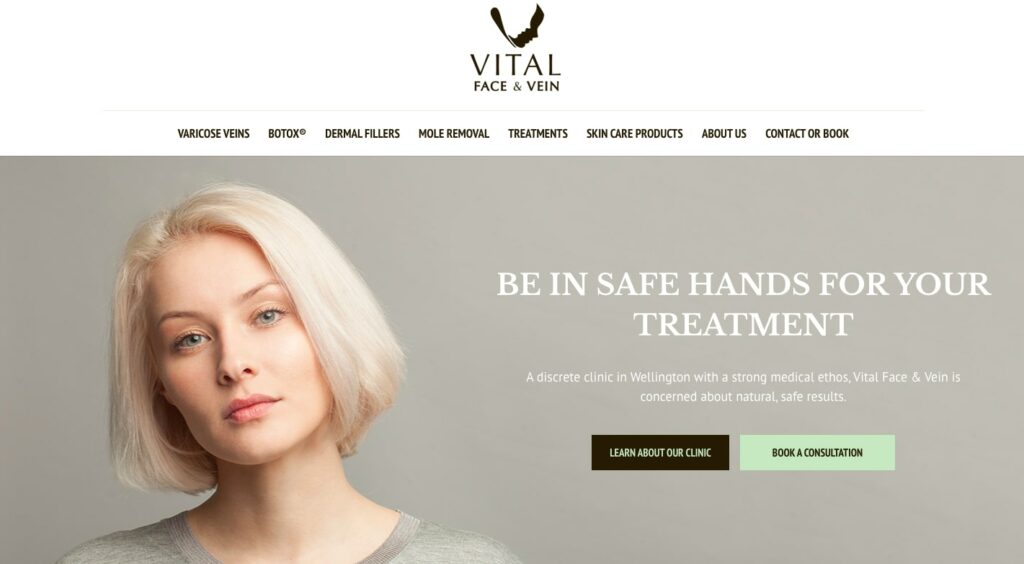 | | |
| --- | --- |
| SERVICES | Varicose Veins, Spider Veins, Non-Surgical Vein Treatments, Botox, Dermal Fillers, Mole Removal, Mint Mono Threads, Sculptra Dermal Thickener, Hand Rejuvenation, Lip Enhancement, Belkyra, Profhilo Skin Treatment, Skin Care Products |
| WEBSITE | https://www.vitalface.co.nz/ |
| ADDRESS | Level 3, 101 Courtenay Place, Wellington Central 6011 |
| CONTACT DETAILS | Phone: 0800 VITALVEIN (0800 848 258) |
Dr Lorraine Smith is a cosmetic physician and director of Vital Face and Vein. She is a member of the Fellow of the New Zealand College of Cosmetic Medicine and holds a Diploma in Phlebology.
Her specialty is actually treating varicose veins, having introduced a groundbreaking vein gluing procedure called Venaseal. However, her clinic covers a range of treatments with one simple goal – to help patients look good and feel confident about themselves.
One of her primary focuses is on facial rejuvenation, using cosmetic medicine to restore balance to the face to achieve natural results.
We like Vital Face and Vein because Dr. Lorraine Smith is always on-site, ensuring that all procedures and operations are running smoothly. Vital Face and Vein stays true to its philosophy as a "doctor operated" boutique appearance clinic.
Now, at Vital Face and Vein, they only use neuromodulator injectable treatments registered and approved by the New Zealand Ministry of Health. This includes one of their flagship services for reducing wrinkles, which are Botox & Dysport injections.
However, at Vital Face and Vein, they also administer Botox to relieve chronic migraines. The use of the injectables in this manner was licensed in 2010 by the Medicines and Healthcare products Regulatory Agency (MHRA).
Vital Face and Vein offers a wide range of cosmetic products and services. However, one of the benefits of getting your work done here is that it's operated by a doctor who specializes in cosmetic medicine.
Offers two brands of botulinum toxin
Fellow of the NZ College of Cosmetic Medicine
Can use Botox for chronic migraines
Limited operating hours
Expensive
Customer Reviews
Highly recommended
"Fantastic treatment and experience. Dr Smith is thorough and takes enormous pride in her work. The results are better than I thought they could be. Highly recommended!" – Angela Yeoman
5. Camille Story of Lift Aesthetics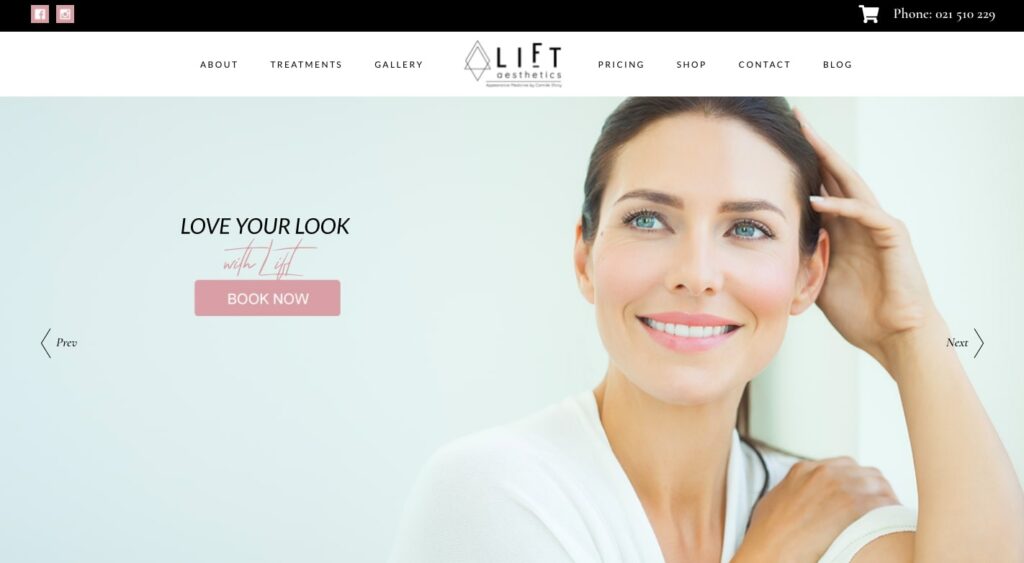 SERVICES
Botulinum Toxin Anti Wrinkle Treatment, Dermal Filler, Lip Fillers, Fat Dissolver, Platelet Rich Plasma – Prp, Hyperhidrosis, Microbotox, Micro Dermal Filler, Mint Mono Threads
WEBSITE
https://cosmeticinjectables.nz/
ADDRESS
Harbour Park Terrace, Khandallah, Wellington 6035
CONTACT DETAILS
Phone: (02) 1510-229

Email: [email protected]

OPERATING HOURS
By appointment only
Camille Story from Lift Aesthetics is a Registered Aesthetic Nurse with over two decades of experience. Her knowledge in injectable treatments spans over 10 years as well, which she acquired while working at two prominent cosmetic clinics in New Zealand.
Lift Aesthetics is Camille's brainchild, providing cosmetic treatments that focus primarily on injectables. Some of the services they offer includes botulinum toxin anti wrinkle injections, dermal fillers, platelet-rich plasma (PRP), mono threads, fat dissolver, skin boosters, and medical-grade skincare.
So whether you're looking to combat aging or soften your appearance, Lift Aesthetics can custom design treatment plans that are crafted specifically for your goals, budget, and needs. This clinic will only use products that Camille Story has had personal experience in administering during her stint as a cosmetic nurse.
Lift Aesthetics Botox treatments can be applied on all areas of the face from top to bottom, depending on your needs. Apart from reducing your wrinkles, she can add volume to your cheeks and fix nasolabial lines among others.
One reason to go to Lift Aesthetics is that they perform Microbotox, which uses smaller doses of the injectable to achieve more natural results without limiting your facial movement. Also known as baby Botox, intradermal Botox, or meso-Botox, it's an option worth considering for younger patients looking to prevent wrinkles from appearing.
Now, before each treatment, a consultation is necessary and unfortunately, it isn't free. However, it can be redeemable against your treatment cost, depending on what treatment you avail.
Regardless of what cosmetic service you settle on getting, Lift Aesthetics provides a free post-treatment review after your first session. They may also give you complimentary check-ups for other succeeding procedures you avail of as long as it's deemed essential.
They offer a range of payment choices and multiple financing options as well. However, take note that AfterPay and LayBuy are only available when you pay in-store.
Unfortunately, Life Aesthetics doesn't offer any promotions or special discounts for any of its services. Payment is required in full on the day of your treatment, but those who prefer to do a bank transfer must arrange this before or during their appointment.
If you're looking for a more personalized and attentive cosmetic treatment experience, then in our opinion, Life Aesthetics is an option worth considering. Camille Story is an experienced nurse that has hands-on experience with all the products on offer, which is a good guarantee for any client to have.
Treatments administered by Registered Nurse
Offers Micro Botox treatments
Flexible appointment scheduling
Has online store for skin products
Doesn't offer free consultations
Financing options only available in store
No special promotions offered
Customer Reviews
I am completely sold
"I am so pleased with the anti wrinkle treatments I have received from Camille. She is so professional along with being super approachable… When I saw my before and after photos I was so amazed – in only one treatment my lines treated have totally softened and I am completely sold!…" – Kristen Mccourtie
6. Tess of Caci Oriental Bay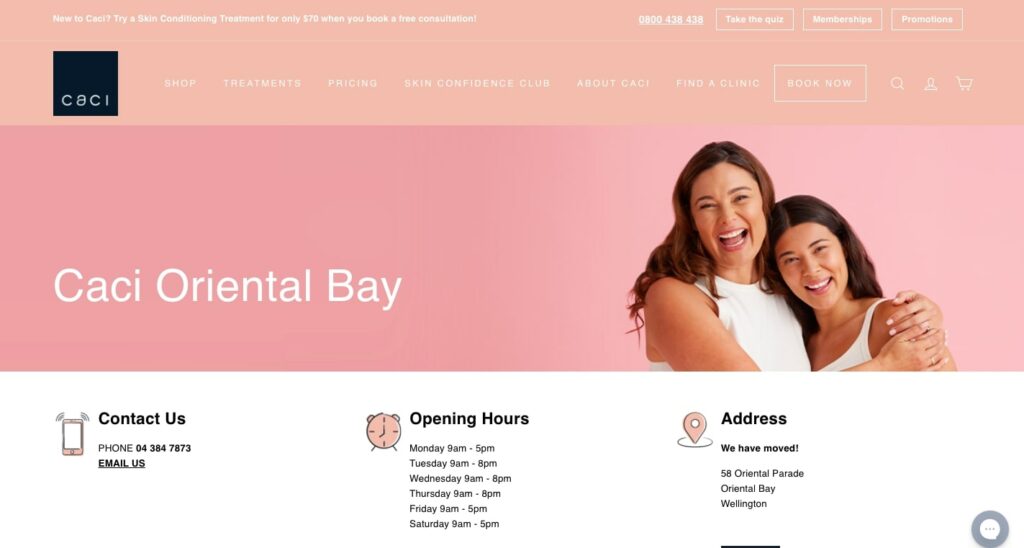 SERVICES
Anti Wrinkle Injections, Dermal Filler, Fractional CO2 Laser, Microdermabrasion, Lip Enhancement, Non-Surgical Facelift, Cryolipolysis, Beauty Therapy, Skin Treatments, Microdermabrasion, Hydradermabrasion, LED Light Therapy, Sonophoresis Skin Infusion, Blemish Control Facial, Microneedling, Photo Rejuvenation, Cosmetic Injectables, Lip Filler, Laser Hair Removal, Body Shaping, Beauty Services
WEBSITE
https://www.orientalbay.caci.co.nz/
ADDRESS
236 Oriental Parade, Oriental Bay, Wellington
CONTACT DETAILS
Toll-Free: 0800-438-438
OPERATING HOURS
Monday, Friday and Saturday: 9:00am - 5:00pm

Tuesday, Wednesday, Thursday: 9:00am - 8:00pm
Caci was first opened in Auckland in 1994 by David and Jackie Smith, offering groundbreaking "skin confidence" treatments to residents of the area. Since then, they've established themselves as one of the primary skin treatment centers in the country with over 50 locations across New Zealand.
Tess is a registered nurse at this clinic and is our pick for the best Botox specialist here at Caci Oriental Bay. She has more than 25 years of experience and has been trained by the Caci Clinical Advisory Board as well.
We like Caci Oriental Bay because consultations here are free. If it's your first treatment, you can even receive a discount on selected services such as microdermabrasion, hydradermabrasion, or LED light therapy to name a few.
They also have membership plans that offer 20% off on beauty therapy and 10% off Skinsmiths skincare. You'll also receive complimentary treats and the occasional free facial.
There are four membership plans to choose from which are targeted towards a specific kind of treatment. For those that are seeking anti-wrinkling skincare such as Botox or dermal fillers, the Amerase plan is for you.
Botox on your frown lines or crows feet will cost around $29.92 a week while forehead treatments are around $11.97 weekly. However, take note that their marketed membership prices don't accurately reflect what you might pay since each treatment plan is unique to each individual.
While the membership tier pricing might be initially misleading, the important takeaway is that you'll still save significantly as a member. Since Botox treatments typically warrant regular return visits, signing up for their Amerase membership, in our opinion, is still worth the price you'll pay for.
As a member, you'll also enjoy the advantage of easy payment options that let you pay weekly, fortnight, or monthly. You can even opt to have the payments deducted automatically from your debit account, although a one-off setup fee and transaction fee will apply.
Moreover, signing up for a membership requires a one-month deposit in advance before you begin your treatment. If you prefer to pay after each treatment, you can do so as well, and no advanced payment will be required of you.
Has membership tiers for specific treatment plans
Offers various payment and financing options
All procedures administered by registered nurses
Plenty of discounts and promotions
No doctors on-site at the treatment center
Misleading membership plan pricing
Customer Reviews
Amazing team
"Amazing team they really made me glow with my skin. Offers affordable.and very flexible with payment plans. Thanks to Caci oriental bay for being so accomodating and bringing the best in my skin." – Kristine Dianne Balatbat
7. Dr Shona Dalzell of Skin Institute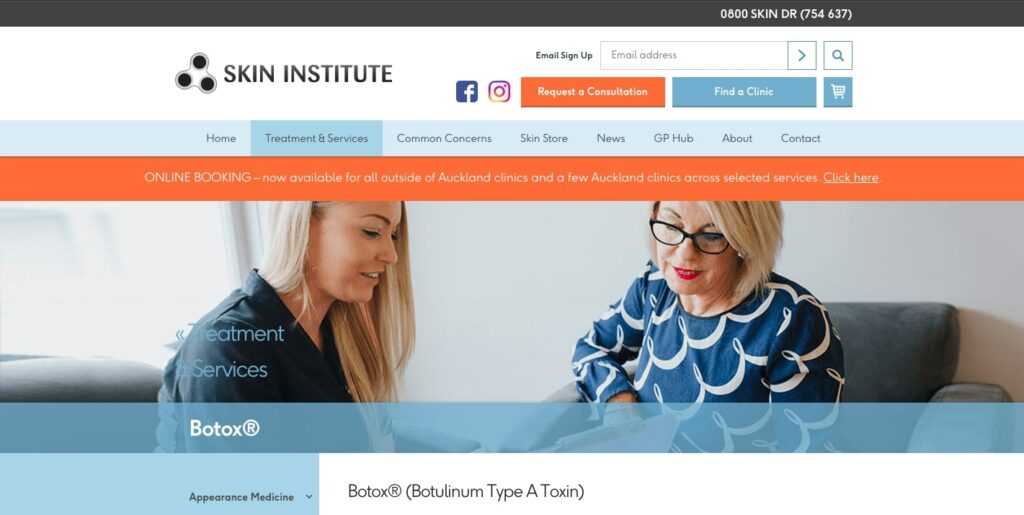 SERVICES
Appearance Medicine, Skin Cancer, Dermatology, Cosmetic Surgery, Veins
WEBSITE
https://www.skininstitute.co.nz/
ADDRESS
Corner Customhouse Quay & Panama Street, Wellington CBD, 6011
CONTACT DETAILS
Toll-Free: 0800 SKIN DR (754-637)

Phone: (04) 499-8001

OPERATING HOURS
Monday to Wednesday: 8:30am - 5:00pm

Thursday: 8:30am - 7:00pm

Friday: 8:30am - 5:00pm

Saturday (once a month only): 9.00am - 4.30pm
Skin Institute provides a wide range of specialist, cosmetic and surgical services and treatments throughout their 18 locations nationwide. First established in 1984, they are known as a multi-disciplinary one-stop-shop for skincare, with a team of surgeons, specialists, doctors, and nurses.
Dr. Shona Dalzell is one of the most versatile skin physicians in New Zealand and is our pick for Botox specialists at Skin Institute. She specializes not only in appearance medicine but treats varicose veins and skin cancer as well.
With a Diploma in Cosmetic Medicine, she is a member of several institutions. These are the Australasian College of Phlebology, New Zealand Society of Cosmetic Medicine (NZSCM), and Australasian College of Cutaneous Oncology.
When you book a cosmetic consultation at Skin Institute, it will be with one of their Appearance Medicine Nurses. They will do the initial assessment to determine your treatment plan options to help you achieve your skin care goals.
However, when it comes to your Botox procedure, you have the option to choose who administers your treatment. Skin Institute charges per unit used – nurses cost $19.50 while doctors are slightly higher at $25.
Skin Institute offers various ways to pay for your treatments as well, which include financing options via Humm wherein you can pay in installments of up to 12 months without interest.
You can also apply for a Q Card while you're in the shop which only takes around 5 minutes to complete. You'll be automatically approved up to $15,000, which you can immediately use to pay for your treatments.
Skin Institute closes quite early though compared to other clinics, except on Thursdays wherein they extend until 7:00pm. So those with a busy office schedule may have trouble finding the time to drop by for treatments.
However, if you're just getting appearance medicine such as Botox, Skin institute opens on Saturdays once a month. This provides you the opportunity to schedule ahead of time and clear out your weekend.
Wide range of services offered
Can choose between doctor or nurse for Botox
Various financing options offered
Only opens on Saturdays once a month
Closes early on most weekdays
Customer Reviews
Absolutely amazing
"Absolutely amazing. I saw Dr Shona Dalzell for a full body mole check and she was great, very very thorough check, I highly recommend The Skin Institute and Dr Dalzell. Will certainly be going here for my yearly check." – Brendan C
Things You Should Know Before Getting Botox
Botox may seem like a frightening experience to first-timers, but it's actually a safe treatment to get. To help ease your nerves, here are a few things to consider before getting your treatment.
The consultation is important
Whoever is performing your injection should do a consultation beforehand because it helps them examine and observe your facial expressions and muscles. They may ask you to intentionally make movements with your face or may observe the way you laugh or smile to gauge what kind of treatment is best for you.
Moreover, the consultation should also involve questions about any medical conditions you might have or medications you take. Answering these questions truthfully will help minimize any potential side effects you may experience.
Botox is better when you're younger
While most people tend to consider Botox when they are older, it is actually more effective as a preventative measure for younger individuals. Once the facial lines run deep into the skin with age, the effect of Botox is less effective or doesn't last as long.
Botox is temporary
If you're expecting a magical treatment that will erase all your wrinkles, think again – Botox is temporary and must be done regularly. Each treatment only lasts a few months and the wrinkles will return as soon as you stop the treatment.
Don't overdo it
It's easy to overdo Botox treatments to the point that your skin won't look natural or your muscles may not be able to move at all. Always remember that "less is more", and you should be patient with the pace of your treatments.
The procedure is quick
Botox can be performed in as little as 10 minutes and you can go about your day as usual afterward. Many young professionals even get their treatment during their lunch breaks, which has led to Botox being called a "lunchtime" treatment.
FAQs about Botox Specialists
---
And that's all for the best Botox specialists in Wellington. We hope you found a clinic on our list to help make your skin look younger and rejuvenated!
Did we miss adding your favorite clinic or Botox specialist? If so, please send us a message so we can check it out!
Now, if you want more than just cosmetic treatments and need to have something on your skin checked, you can read our list of the best dermatologists in Wellington to help you out.