Top 5 Branding Agencies in New Zealand
Whether you are a start-up or an existing brand wanting to remain relevant as new trends emerge, you will require the services of a reputable branding agency.
Now that you understand why branding agencies may be beneficial to your company, you must identify the agencies that will provide you with the most value for your money.
Not to worry, we've compiled a list of innovative branding firms in New Zealand to assist you in your search!
The Cost of Hiring a Brand Agency in New Zealand
Hiring a brand agency in New Zealand can be extremely expensive. Fortunately, we were able to locate the most common rates they charge.
Most branding agencies in the country charge a minimum project size of $5,000 to $10,000. That is only for small branding firms.
Established and reputable ones, on the other hand, are more pricey, ranging from $10,000 to $50,000 or more.
However, the total cost varies depending on how thoroughly the agency covers the entire project. The average cost of each project inclusion is as follows:
| Services | Average cost |
| --- | --- |
| Brand identity | $1,000 - $5,000 |
| Market research | $1,000 - $7,000 |
| Logo design | $2,500 - $8,000 |
| Brand style guide | $3,000 - $4,000 |
The Best Branding Agency in New Zealand
The following are the criteria we used to pick the best in the industry:
1. Voice: Specialist Brand Agency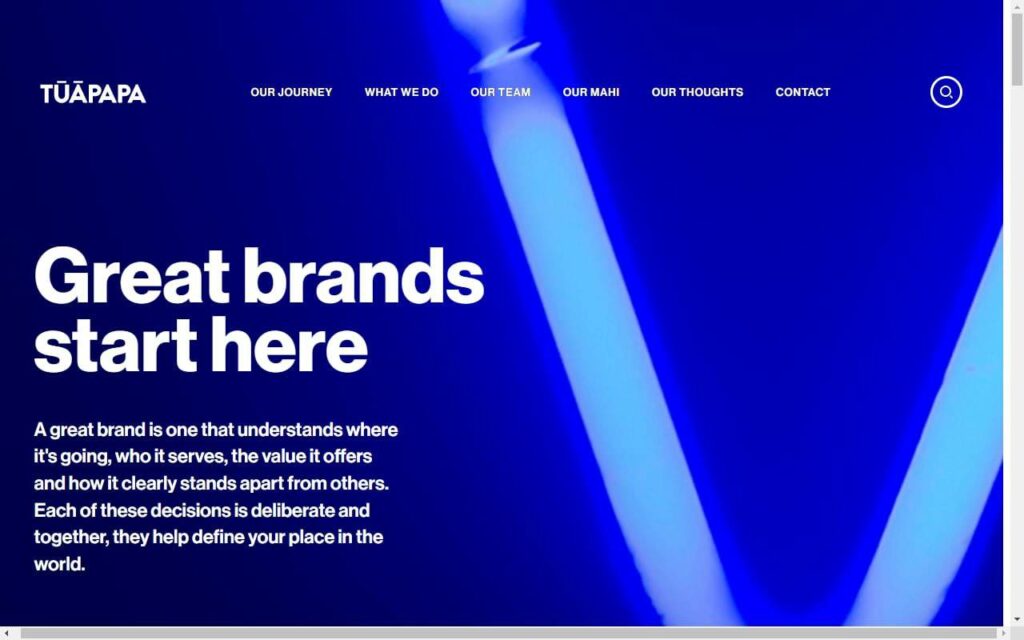 | Test | Info |
| --- | --- |
| SERVICES | Brand strategy, identity, communications, brand engagement, reputation and brand management |
| WEBSITE | https://voicebrandagency.com/ |
| ADDRESS | 30 Saint Benedicts Street, Eden Terrace, Auckland 1011, New Zealand |
| CONTACT DETAILS | +64 9 373 5086 |
| OPERATING HOURS | Monday - Friday: 8:30 AM - 5:00 PM |
| | |
| --- | --- |
| Branding process | 5/5 |
| Portfolio | 5/5 |
| Reputation | 4/5 |
| Approach | 5/5 |
| Customer service | 4/5 |
| Cost | 3/5 |
Voice's approach is straightforward: create an engaging brand that people adore. And the results of our assessment led us to believe that they're a solid choice for a wide range of industries.
We find their branding process to be simple yet methodical, with constant consultation. They begin, as any other branding firm would, by gathering market insights through desktop research, competitor analysis, and stakeholder interviews.
Another thing we looked at is their portfolio, and we can say that they've worked in almost any industry you can think of. This makes sense given that they've been leading brands on journeys for over 25 years.
One more area in which Voice has specialized is brand activation, which we believe their clients could benefit from. They make their clients public through brand campaigns, effectively driving future business success.
We understand that hiring a branding agency can be expensive, and the fact that they don't have any information about their pricing system is a huge letdown. There is also no mention of it even on online review platforms.
Nonetheless, their overall performance (based on their profile) indicates that they deliver high-quality work. It's just that we believe disclosing their rates will help them gain more clients while also demonstrating their transparency.
Over 25 years in the business
Run by brand specialist
Brand-focused agency
Simple and effective branding process
Impressive work portfolio
Excels in brand activation
No info regarding rates
Minor issues with communication
2. Libby & Ben – A Brand & Creative Advertising Agency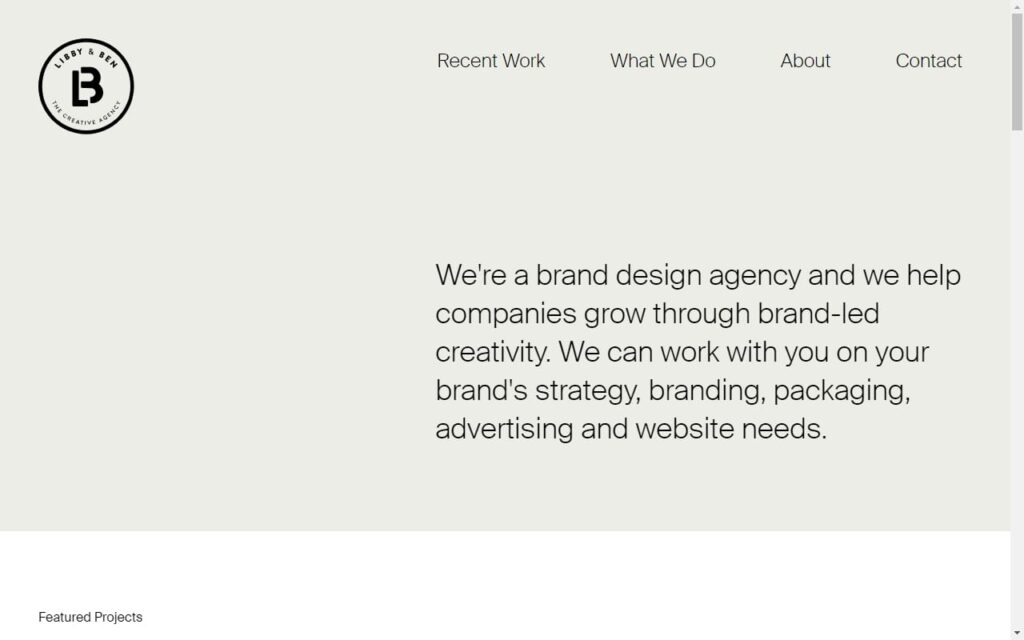 Test
Info
SERVICES
Brand strategy, identity and implementation
WEBSITE
https://libbyandben.co.nz/
ADDRESS
Level 1/8 Hurstmere Road, Takapuna, Auckland 0622, New Zealand
CONTACT DETAILS
+64 9 489 2709 |

[email protected]

OPERATING HOURS
Monday - Friday: 8:00 AM - 6:00 PM
| | |
| --- | --- |
| Branding process | 5/5 |
| Portfolio | 4/5 |
| Reputation | 4/5 |
| Approach | 5/5 |
| Customer service | 5/5 |
| Cost | 3/5 |
Libby & Ben is yet another end-to-end branding service in our list, so if your business is in need of in-depth brand strategy and development, consider them. And despite the fact that they've only been in the industry since 2012, they've proven to deliver exceptional outcomes.
Since they're more of a creative agency, they do dive deeply into unique strategies for the brand they work on. Even though that's what they're known for, we're glad to hear that they also prioritize the framework of the brand's story, not just the creative aspects.
They're actually a small team, with siblings Libby and Ben as their directors, so we understand if you might find them quite lowkey as an agency. However, their staff's credentials met our requirements seeing as they are experienced designers and developers.
We'd also appreciate the system they use for identifying and developing brands. They focus on human-centered conceptual work, giving their clients confidence that their new brand will improve the customer experience whenever they interact with it.
Not to mention that they can also be relied on when it comes to the implementation of the new brand. As we said, they have a digital designer and a developer who can work on both your website and your e-commerce stores.
Clients can also expect assistance from the agency's packaging design experts, who can collaborate with them on advertising creatives. With that said, Libby & Ben is a practical solution for various branding service needs.
End-to-end branding service
Creative and unique strategies
Human-centered system
Expert staff
Implements brand
Small team (limited number of staff)
Has brief experience as an agency
Doesn't disclose obligation fee
3. Strategy Collective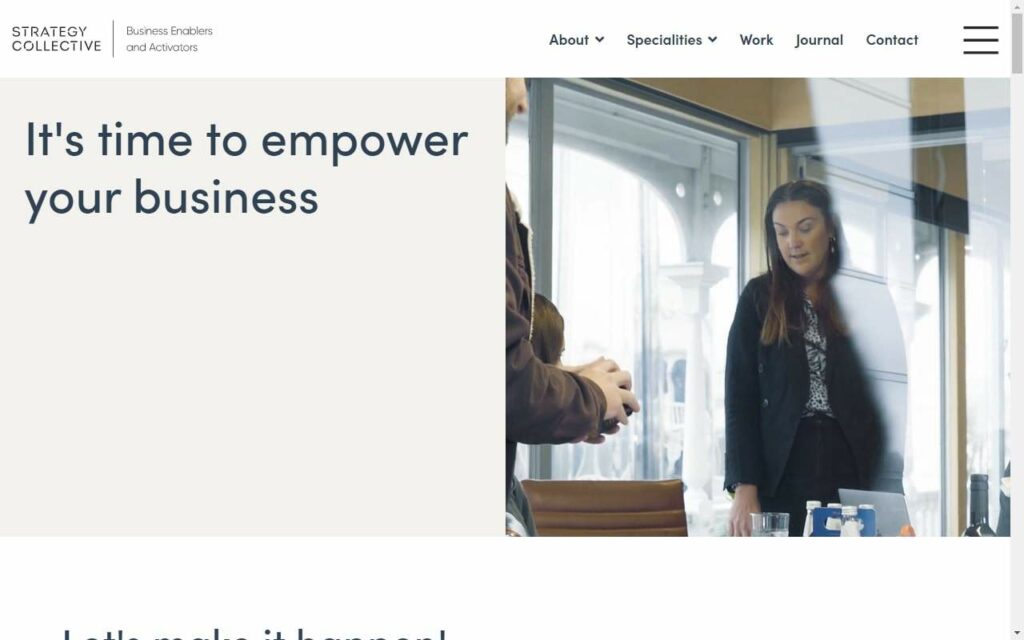 | Test | Info |
| --- | --- |
| SERVICES | Brand and marketing, business strategy |
| WEBSITE | https://www.strategycollective.co.nz/ |
| ADDRESS | White Hart, Level 1, 47 Queen Street, New Plymouth, 4310 New Zealand |
| CONTACT DETAILS | +64 (06) 759 7044 |
| OPERATING HOURS | Monday - Friday: 8:00 AM - 5:00 PM |
| | |
| --- | --- |
| Branding process | 4/5 |
| Portfolio | 5/5 |
| Reputation | 4/5 |
| Approach | 5/5 |
| Customer service | 4/5 |
| Cost | 5/5 |
An evolved multi-disciplinary powerhouse and years of experience have made Strategy Collective a frontrunner among branding agencies in New Zealand. They fine-tune a brand's story and messaging across all customer-facing touchpoints.
Their suite of services includes branding, marketing, and providing business strategy. And collectively, their broad range of work shows their expertise across a variety of clients in every industry imaginable.
Now, Strategy Collective takes pride in tackling the challenge of creating brands that capture people's attention through their suite of unique packages. This allows them to be a cost-effective asset for their clients.
Clients, in fact, attest to a sound business-based strategic direction that the company developed prior to creating the brand. Aside from that, they're well-received when it comes to developing eye-catching brand campaigns.
Unfortunately, their communication skills are their weakest link, as evidenced by the most negative feedback. Although some may consider this a minor issue, we believe it warrants a deduction on our score sheet.
On the plus side, availability from this agency isn't a problem at all as their deck is stacked with experts from across the entire business spectrum. They also accept projects of all sizes and budgets, proving their versatility.
Provides branding services to businesses of all sizes
Cost-effectively branding service package
Have worked across a wide variety of clients
Business-base strategies
Develops eye-catching brand campaigns
Complaints regarding communication
4. hairyLemon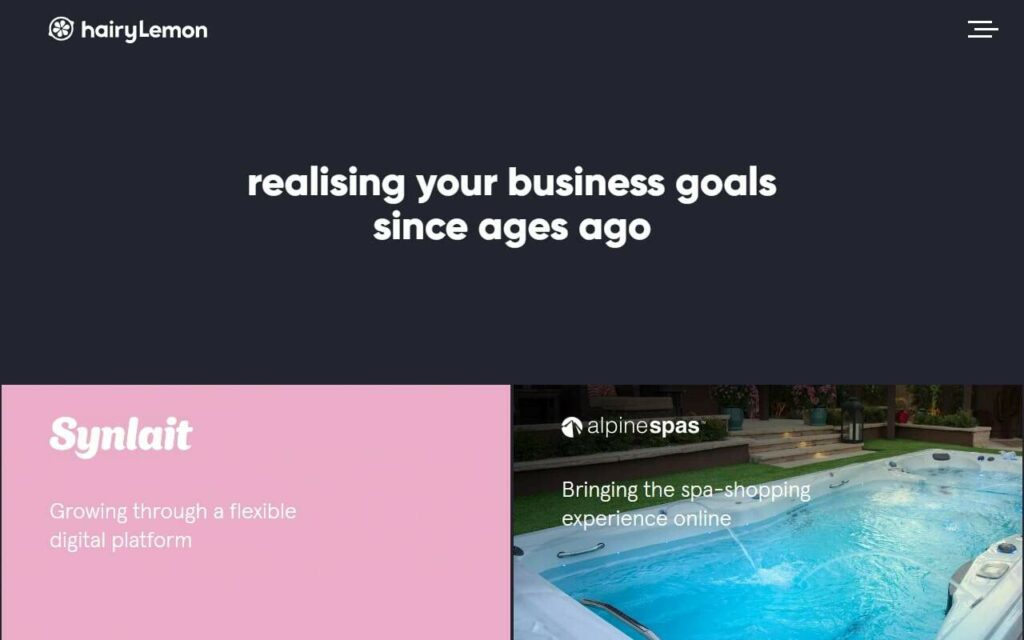 Test
Info
SERVICES
Brand development, communications strategy, content marketing
WEBSITE
https://www.hairylemon.co.nz/
ADDRESS
Level 1/147 High Street, Christchurch Central City, Christchurch 8011, New Zealand
CONTACT DETAILS
+64 3 377 0031 |

[email protected]

OPERATING HOURS
Monday - Friday: 8:30 AM - 5:00 PM
| | |
| --- | --- |
| Branding process | 5/5 |
| Portfolio | 4/5 |
| Reputation | 5/5 |
| Approach | 5/5 |
| Customer service | 4/5 |
| Cost | 4/5 |
With over 20 years of experience, hairyLemon assists businesses in bringing their brand to a first-class digital experience. For them, branding isn't so much about the logo as it is about how the brand looks, sounds, and feels, which we agree with.
There are three reasons why we think they're a great branding agency. First is their collaborative approach to brand strategy development.
In fact, expect a lot of meetings when working with them, as they always operate with open communication.
Speaking of which, hairyLemon frequently associates branding with an effective communication strategy, such as the brand's tone of voice. We like this interpretation of them simply because giving your brand a direction allows people to engage with your company.
Next, they also have experience designing a variety of engaging interfaces for brands. When we say this, we don't mean creating blog posts that no one reads or social posts that no one sees, but rather creating content that matters.
This strategy entails creating content for engaging platforms such as mobile/web apps, portals, and websites, all of which are infused with the most recent marketing trends.
Finally, they create such digital platforms based on your new brand.
All things considered, hairyLemon has all the branding bases covered. In other words, you get placement, execution, and delivery from a single tool.
It's just that, like most of the agencies on this list, their only flaw is a lack of information about their pricing system.
Over 20 years as a branding agency
Combines brand and digital
Collaborative approach in developing brand strategy
Excels in communication strategy
Have a long list of their recent collaborations
Lack of information regarding their pricing system
5. Forge Creative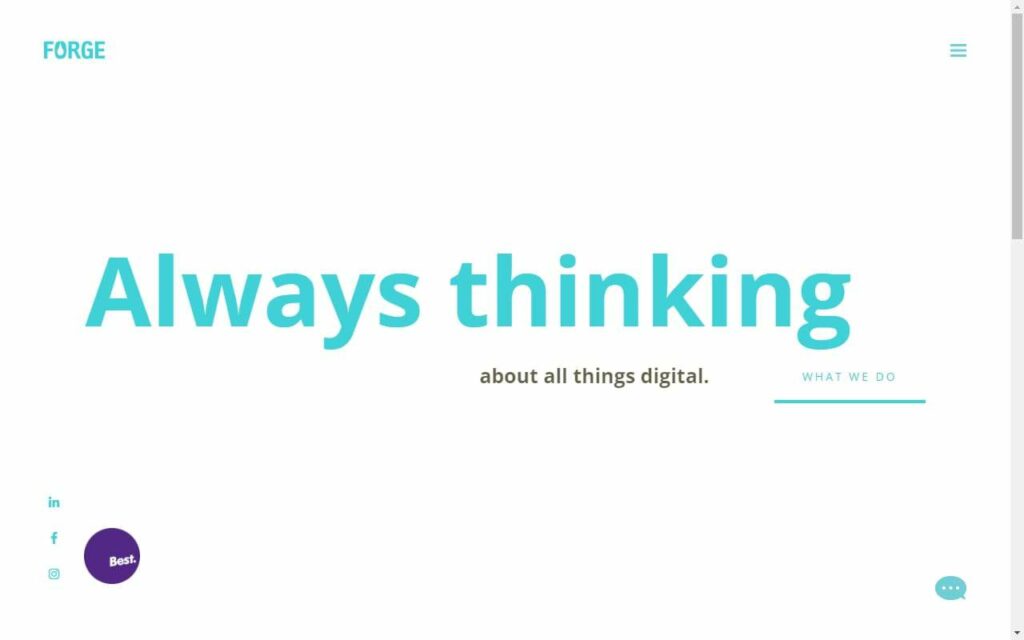 | Test | Info |
| --- | --- |
| SERVICES | Branding, email marketing, website design and development |
| WEBSITE | https://forge.co.nz/ |
| ADDRESS | 72 Dominion Road, Mount Eden, Auckland 1024, New Zealand |
| CONTACT DETAILS | +64 9 302 0447 |
| OPERATING HOURS | Monday - Friday: 8:30 AM - 5:30 PM |
| | |
| --- | --- |
| Branding process | 4/5 |
| Portfolio | 5/5 |
| Reputation | 4/5 |
| Approach | 4/5 |
| Customer service | 4/5 |
| Cost | 3/5 |
Creating a credible story for a brand is one of Forge Creative's specialties. This is among the wide range of creative services they offer, like web development, social media marketing, packaging and print design, and the like.
They are, in our opinion, the best at rebranding businesses' websites, as evidenced by their portfolio under their branding service. Aside from that, they can be relied on for redesign (packages and brochures) and copywriting.
To do so, they focus on personal stories when determining the tone, theme, colors, and platforms that are best for their clients. These are all important branding elements that we believe can bring the best side of the company to the forefront.
Now, although they don't disclose their price guide publicly (which, in the first place, disappoints us), issues of overpricing are stimulated in the reviews. To add to our dismay, we've also learned of the company's slow turnaround times.
Nonetheless, the majority of the reviews praised the agency's customer service, with clients expressing their delight at working with them. They even emphasize how valuable they are to speak with because of the breadth of their team's expertise.
Unfortunately, we haven't heard anything about the agency's brand campaigning or brand promotion through online and offline activities. This gives us the impression that they are not a full-service branding agency.
Offers a wide range of creative services
Creates credible story for a brand
Best for rebranding websites
Works based on necessary branding elements
Praised for fresh ideas
Overpricing
Slow turnaround times
No mentions regarding brand campaigning
FAQs About Branding Agencies in New Zealand
---
Need to give your business a boost? Book the best website builders in New Zealand to launch your ideas towards success.