Top 8 Spots for the Best Breakfast in Christchurch
Christchurch is an exciting city to be in with its art galleries, shopping centres, friendly people, and restaurants. As for breakfast, you are spoilt for choice!
Whether you're going for a nutritious or hearty breakfast to start your day right, we've found you the top spots for the best breakfast in Christchurch.
To come up with this list, we chose restaurants and cafes with outstanding food and coffee, as well as those with personable staff and stellar client reviews.
Scroll down to find out which places you could go to fuel up in the morning.
How Much Does Breakfast Cost in Christchurch?
Below is an overview of the breakfast/brunch prices at these eateries:
| | |
| --- | --- |
| Cafe/Restaurant | Price Range |
| Drexels Breakfast Restaurant | $6.80 – $22.50 |
| Black Betty Cafe | $8 – $24.50 |
| C1 Espresso | – |
| Addington Coffee Co-op | $8.9 – $23.9 |
| Hello Sunday Cafe | $10 – $27 |
| Villa 23 | $4.50 – $22 |
The Best Breakfast Spots in Christchurch
If you're ready, here's our roundup of the top breakfast spots in Christchurch!
1) Drexels Breakfast Restaurant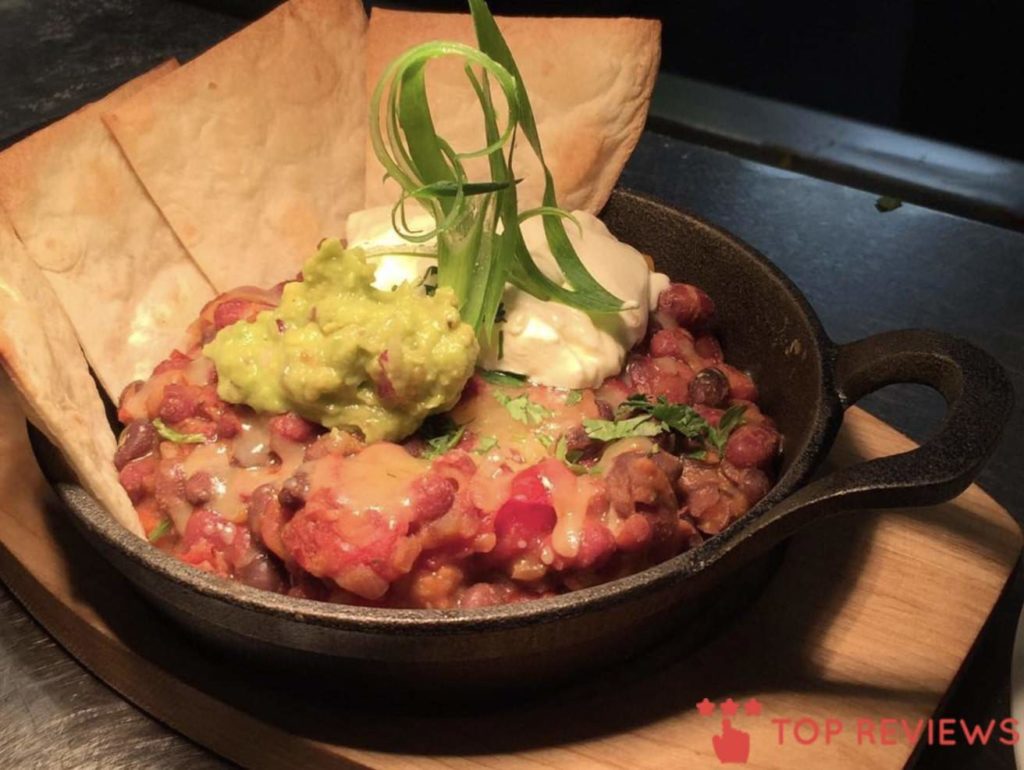 BEST FOR
Kiwi-Americana breakfast
SERVICES
Breakfast
Lunch
Kids menu
Drinks
ADDRESS
Westfield Mall, Rotherham Street, Riccarton, Christchurch, New Zealand
CONTACT DETAILS
03 343 3403

[email protected]

OPERATING HOURS
Monday – Friday: 6.30 AM – 2.00 PM
Saturday & Sunday: 7.00 AM – 2.00 PM
PRICES
Kindly view their menus here
*There is no surcharge during public holidays
Opened in 1986 by Vee and Norm Drexel, Drexels Breakfast Restaurant is a trailblazer in Christchurch's breakfast scene, offering a Kiwi-Americana style of breakfast.
They have a classic menu consisting of eggs on hot toast, Iowa pancakes, waffles, crepes, and sides. You can also request for some food to be made gluten-free.
If you have a weakness for hash browns, you can order from their variety of Drexels' Three Egg Omelette, Eggs Benedict (Highly recommended!), or the hearty Farmer's Breakfast.
Of course, you can pair the scrumptious food with a relaxing cappuccino, Earl Grey tea, or fresh cranberry juice, to name a few.
Gluten-free options available
Accepts credit card payments
Wheelchair accessible
Customer Reviews
Drexel's Breakfast Restaurant received rave reviews from customers who praise their American-style food, coffee, service, and atmosphere.
Here's what Erik has to say about this breakfast eatery:
"Love this place. Really good taste on breakfasts. Every time I stop in Christchurch I come here for breakfast. Size of the plate is big enough to stuff most of people. Highly recommended!"
Also, another diner named Mark wrote this feedback:
"Very popular had to wait a bit to get seated which was fine. Kids had pancakes which they enjoyed. Had big breakfast which I enjoyed. Staff very friendly. Recommend to all A++."
2) Black Betty Cafe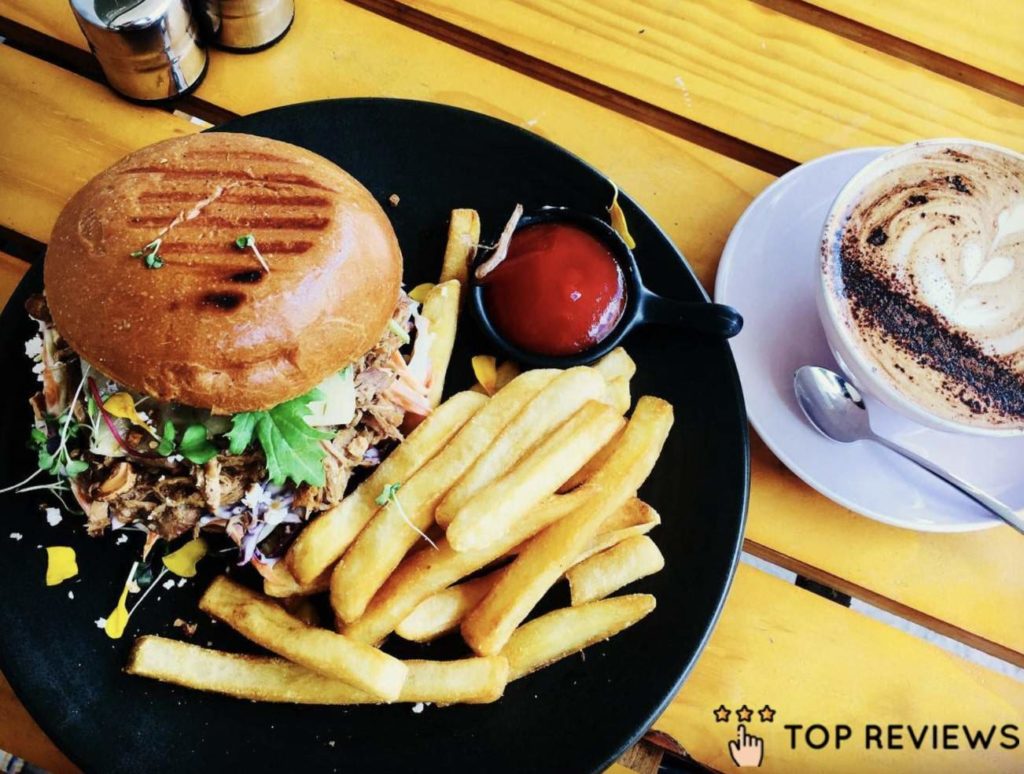 BEST FOR
Brewed coffee
SERVICES
Brunch
Drinks
Function
ADDRESS
165 Madras Street, Central Christchurch 8011, New Zealand
CONTACT DETAILS

[email protected]

OPERATING HOURS
Monday – Friday: 7.00 AM – 3.00 PM
Saturday & Sunday: 8.00 AM – 3.00 PM
*Kitchen closes at 2.00 PM every day
PRICES
Kindly view their menu here
Black Betty is your go-to cafe for hunger-bashing breakfast and house-made brewed coffee.
They offer breakfast options made from free-range eggs and bacon. For gluten-free, vegetarian, and vegan meals, you will have to inform the staff when you order.
Their coffee is brewed using Syphon, Pour-Over, Cold-Drip, and V60 methods. You can order a different one each time to enjoy the different brewed coffee flavours.
Also, they sell Switch Espresso coffee beans and brewing apparatus for those who want to craft the perfect coffee at home on their own or for their family.
Previously a warehouse, the place had been redecorated to become the cafe it is now. It can get packed during the weekends though, so you have come early if you can.
Offers gluten-free, vegan, and vegetarian options
Outdoor seating
Free Wi-Fi
Accepts credit card payments
Lots of people during lunch and the weekends
Customer Reviews
Except for the queues during peak hours, most of the customers had a great experience at this cafe thanks to the delicious food and friendly staff.
One customer named Kirsty left this comment:
"…The meals themselves were delicious. There's an innovative spin on Black Betty's breakfast menu, with a good mix of traditional options as well. Generous serving sizes and full of flavour. The staff are friendly and knowledgeable, and genuinely concerned with providing a top-notch customer experience. Excellent way to kick off our week!"
Another customer gave this feedback:
"Visited for both lunch and breakfast on different days Obviously a popular cafe, a bit of a wait for meals but decent size and everything I ordered was great. Helpful and attentive staff."
3) C1 Espresso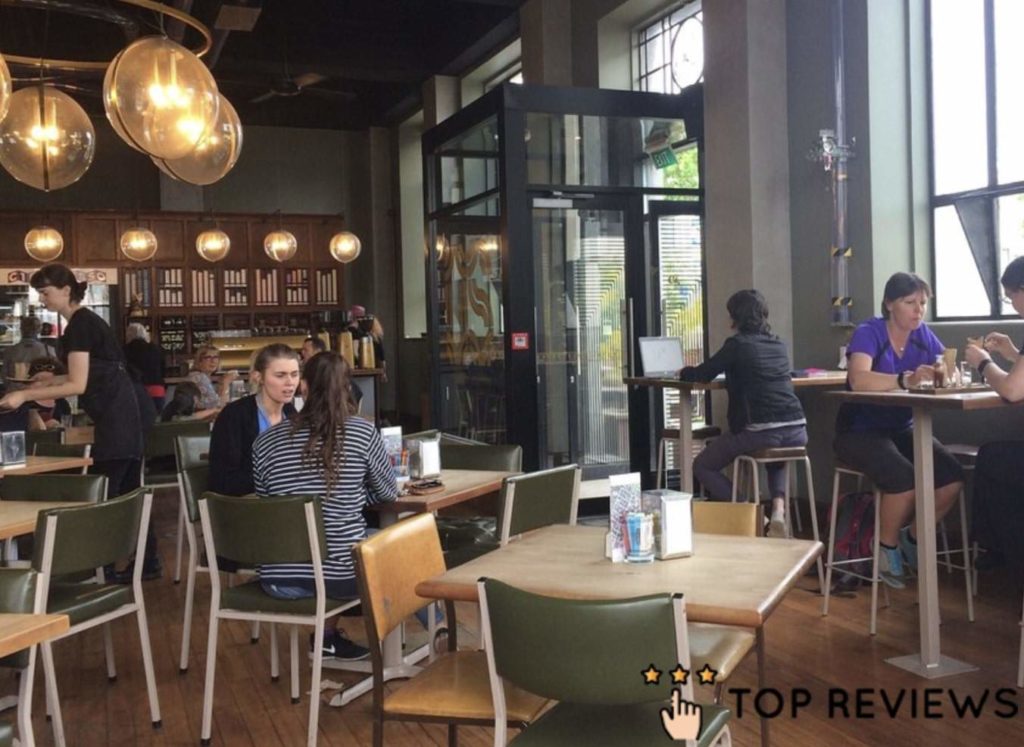 BEST FOR
A warm and friendly ambience
SERVICES
Breakfast
Brunch
Drinks
ADDRESS
185 High Street, Christchurch, New Zealand
CONTACT DETAILS
+64 3-379 1917

[email protected]

OPERATING HOURS
Open every day from 7.00 AM – 5.00 PM
PRICES
Kindly enquire for prices
C1 Espresso was hit pretty bad during the Christchurch quakes in 2011. A decade later, it's back in business to serve customers, having relocated to the High Street Post Office.
Although the cafe is under new ownership, it has the same character and values as before. You'll certainly love the warm, funky decor and nice music they have.
They serve up a varied range of espresso and breakfast to get your morning off to a good start. They strive to always bring customers a friendly and genuine service.
Located in the heart of Christchurch, C1 Espresso is open every day from 7.00 AM to 5.00 PM.
Has vegetarian and gluten-free choices
Wheelchair accessible
Accepts Amex, Mastercard, and Visa
Outdoor seating available
4) Addington Coffee Co-op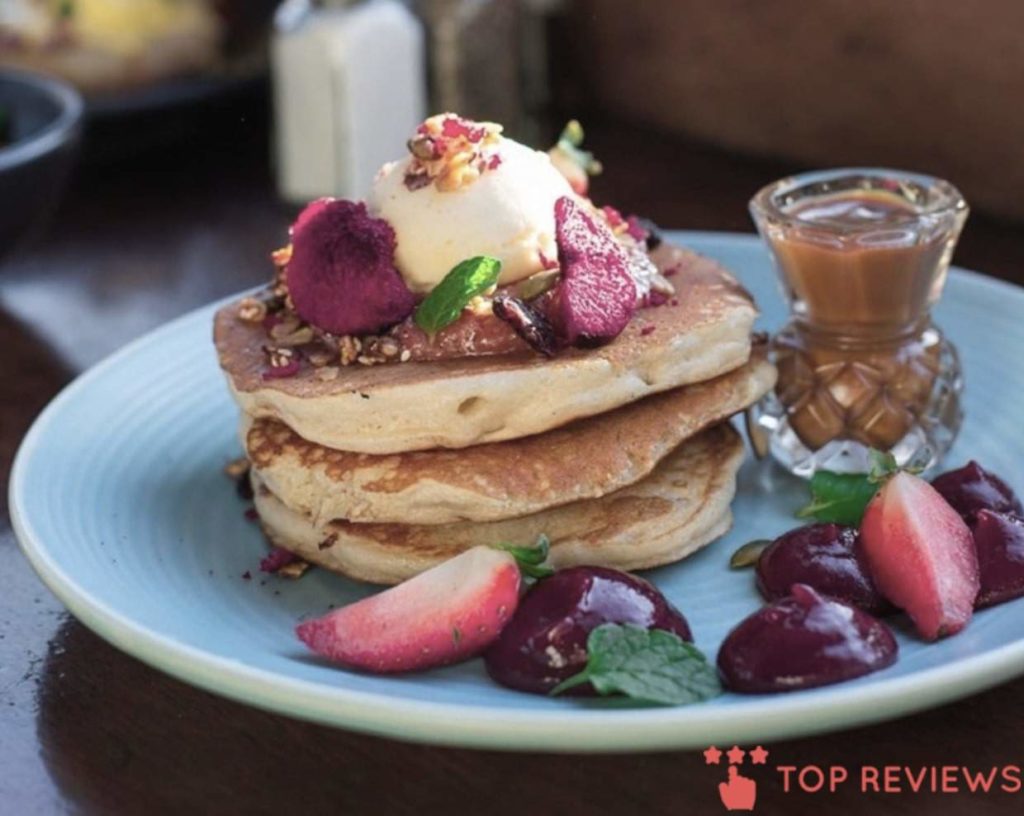 BEST FOR
Ethical and delectable food
SERVICES
Brunch
Drinks
Laundry
Venue
Hire
ADDRESS
297 Lincoln Road, Addington, Christchurch, New Zealand 8024
CONTACT DETAILS
+64 3-943 1662

[email protected]

OPERATING HOURS
Monday – Friday: 7.30 AM – 4.00 PM
Saturday & Sunday: 8.00 AM – 4.00 PM
PRICES
Kindly view their menu here
Having breakfast at the Addington Coffee Co-op is a double-win since not only will you be enjoying great food and roasted coffee but also benefit the community. Their business is focused on giving back to its customers, employees, and suppliers.
The owner gives back 70% of the coffee shop's profits to their producers from both local and abroad. In Kolkata, they support an apparel trade to help those who are in need of work.
As for their menu, it's divided into vegan and gluten-free selections including mushrooms, benedict, toast and tofu, and their delicious Big House which comes with Hungarian sausages, potato rosti, mushrooms, and tomatoes.
They also have a cabinet filled with an assortment of sweets and savouries. Also, they serve their special Jailbreaker coffee which perfectly complements your breakfast.
Vegan, gluten-free, and dairy-free options available
Outdoor seating
Parking available
Free Wi-Fi
Lots of customers during peak hours
Customer Reviews
Customers have been impressed by their delicious food (including cabinet food) and coffee. They also said that the staff was kind and friendly even during busy days.
One customer named Erin said on Tripadvisor:
"Came in for the first time. It was a busy Saturday morning but we were served quickly. I had the mushrooms from the brunch menu and my son had the pancakes. Both were absolutely delicious. The cabinet food looked awesome too. We found the staff friendly. Prices reasonable. Highly recommend!"
Here's why Addington Co-op is one of the best breakfast spots in Christchurch, according to Kaitlin:
"I come here quite regularly and am yet to be disappointed! The food is always delicious, they have great vegan options, and are ethical which is very nice! The staff are friendly and polite even when super busy (which does happen because it's very popular usually!). I am yet to find a cafe in Christchurch that beats the food, service and atmosphere here. Definitely recommend."
5) Hello Sunday Cafe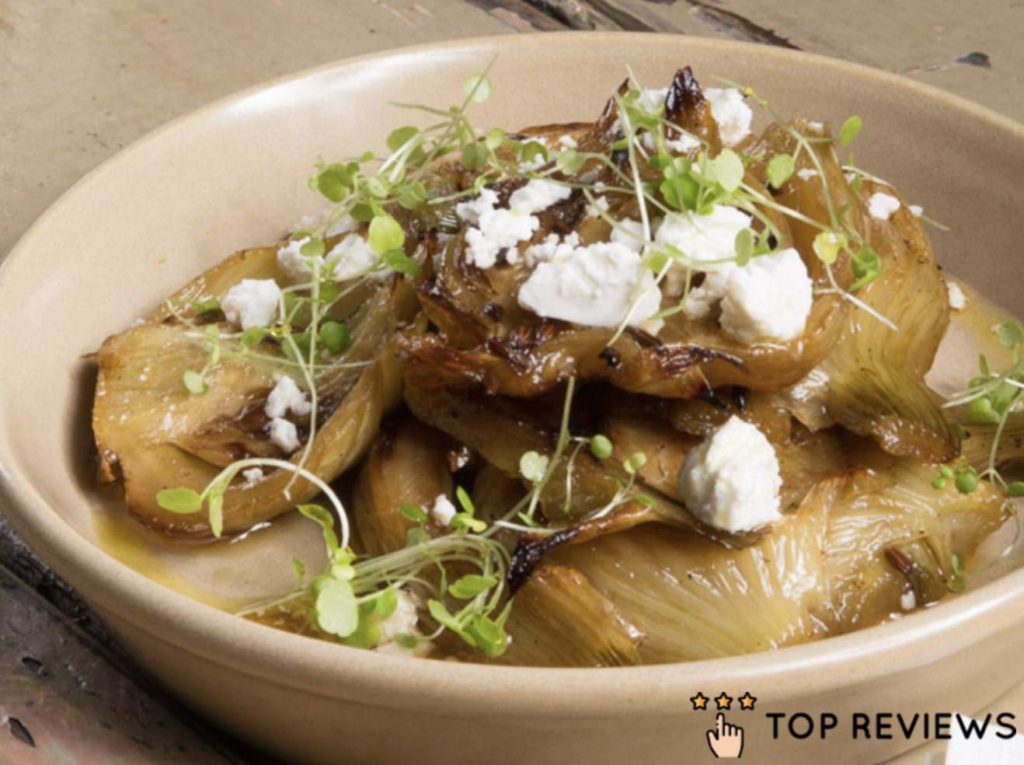 BEST FOR
Mixed breakfast cuisine
SERVICES
Brunch
Lunch
Drinks
ADDRESS
6 Elgin Street, Sydenham, Christchurch 8023, New Zealand
CONTACT DETAILS
03 260 1566
OPERATING HOURS
Monday – Friday: 7.30 AM – 3.00 PM
Saturday & Sunday: 8.30 AM – 3.00 PM
PRICES
Kindly view their menu here
Sunday is a day when you relax, do what you love, and bond with your family or friends. At Hello Sunday Cafe, every day is a Sunday with awesome food and coffee!
Everyone is welcome here and it's evident in their mixed cuisine for brunch. Some examples are Shakshuka, Green Tea Noodle Salad, Korean Fried Chicken, and Paella.
What's more, vegan, vegetarian, gluten-free, and dairy-free options are available for those with special diets and food allergies.
As for the drinks, they have a wide variety of coffee, tea, sparkling water, red and white wine, and beer and cider for you to choose from.
Hello Sunday Cafe is open daily from morning till 3.00 PM so you can hang out with your mates at this place!
Has vegetarian, vegan, gluten-free, and dairy-free options
Outdoor seating
Wheelchair accessible
Accepts credit card payments
Customer Reviews
No doubt, Hello Sunday is one of the best breakfast joints in Christchurch. Clients said that the fare was excellent, the outside seating wonderful, and the wait staff friendly.
Check out HM's review of Hello Sunday Cafe:
"Amazing food; particularly shakshuka and smashed avo. Tasty but not over salted, lots of seeds and herbs made it special. The best breakfast we had in Christchurch."
Furthermore, another customer wrote this feedback:
"Popped in for a quick lunch with a colleague. We were seated and served straight away by a very friendly waitress. We ordered the shaksuka, fired chicken and the green salad. As the title states, everything was delicious. The salad was crisp, fresh and full of flavour, the chicken succulent and crispy and the shaksuka is a gorgeous dish … hearty, scrumptious stuff! All washed down with sodas. In an out in just over half an hour and back to the office. The perfect lunch."
6) Joe's Garage Restaurant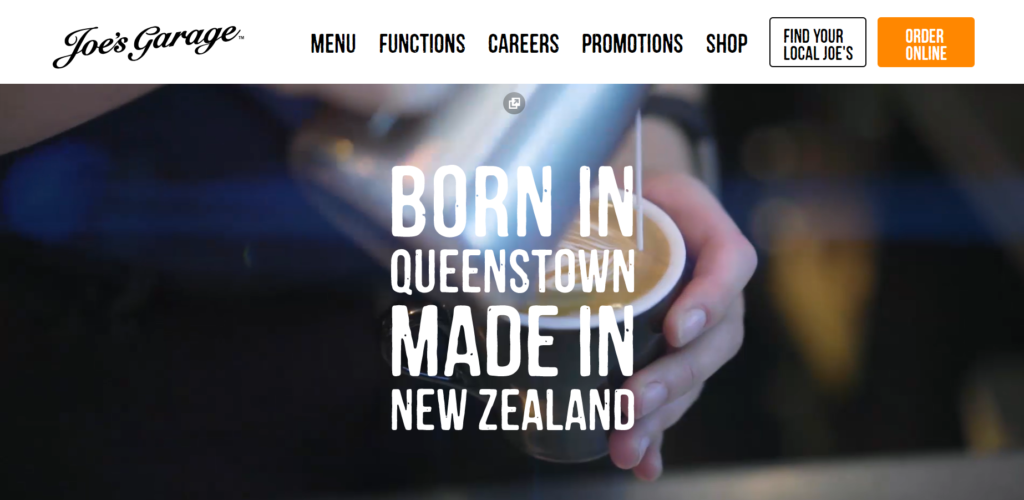 | | |
| --- | --- |
| BEST FOR | Get-Togethers and Group Hangouts |
| SERVICES | Breakfast, Lunch, Dinner, Catering, Function Venues |
| ADDRESS | Locations |
| CONTACT DETAILS | Locations |
| OPERATING HOURS | 24/7 |
| PRICES | Kindly view their menu here |
Joe's Garage restaurant has a simple goals — to give their customers good food and a great place to eat in. They've expanded from their humble beginnings in Queenstown to multiple branches around New Zealand.
They have menus available for breakfast, lunch, and dinner. No matter what you choose, quality dishes are all that await.
If you don't have time to dine in, you're more than welcome to order online. They also offer catering services and function venues to their customers.
Serves meals for all times of day
Various promos available
Delivery and takeaway
Catering available
Limited seating during peak hours
7) InSitu Cafe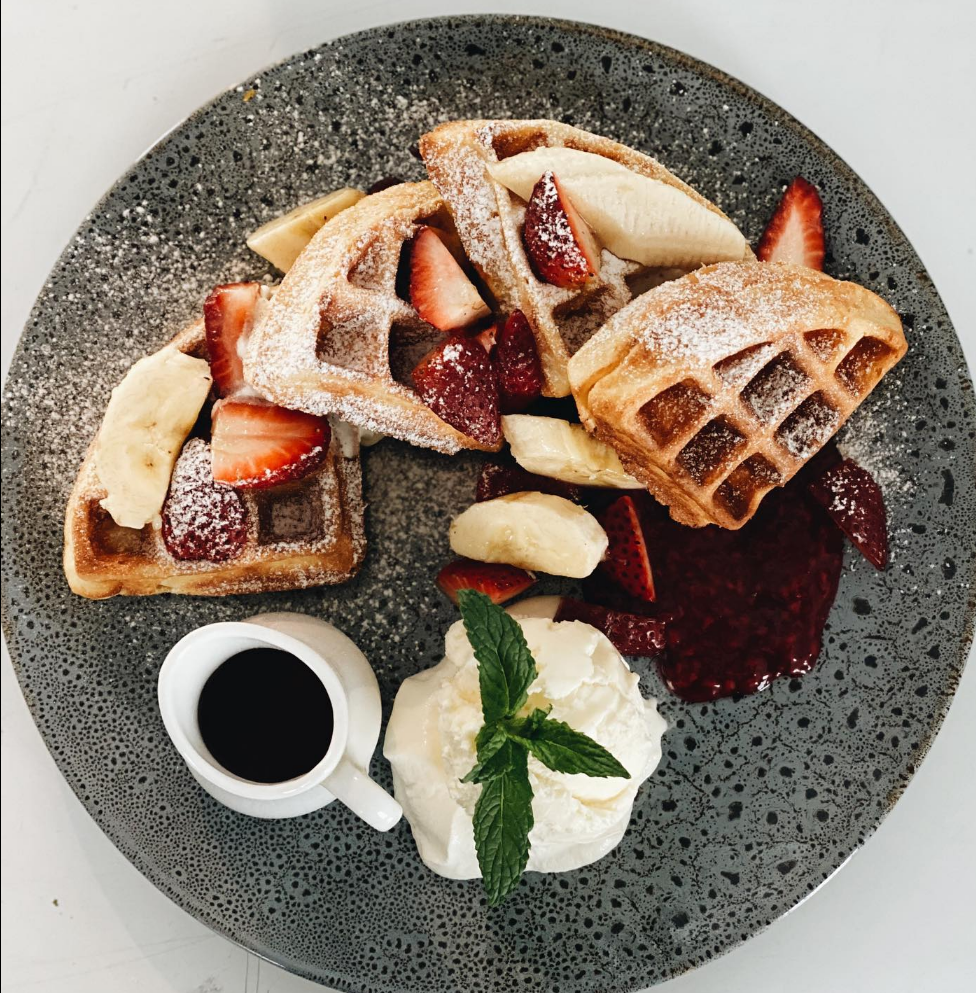 BEST FOR
Freshly prepared breakfast food
SERVICES
All Day Breakfast Menu, Lunch, Cabinet Foods
ADDRESS
239 Opawa Road, Hillsborough
Christchurch, New Zealand
CONTACT DETAILS
+64 3-332 8587
[email protected]
OPERATING HOURS
Mondays to Fridays: 6:30 AM to 4:00 PM
Saturdays: 8:00 AM to 3:00 PM
Sundays: Closed
PRICES
View their menu here
InSitu Cafe is popular amongst locals and visitors for good reason: Their food and drinks shouldn't be missed when you're in the area.
Freshly made everyday and on-site, the InSitu menu features an array of breakfast staples, like the Omelette Trio, which is made with the customer's choice of toppings; the Benedict, which comes with hash and wilted spinach on sourdough; and the InSitu Classic, which features bacon, sausages, eggs, and hash.
They also offer pastries on their counter cabinet, perfect for those on the go and wish to have something with their coffee or drink. If you have dietary restrictions, not to fret, since InSitu also caters to these.
They can make items in their menu Glutten-Free or Vegan-Friendly if requested.
Unfortunately, they close in the afternoons, so it's best to get their early to get a taste of what InSitu has to offer.
Great options for coffee and smoothie
Food is made on-site

Amazing coffee brew

Free Wi-Fi
Customer Reviews
InSitu Cafe is undoubtedly one of the best options for breakfast in Christchurch, considering the cafe is cosy and comfortable and serves good food. Here are some comments left by previous customers:
"Very very nice coffee, price is very fair, air conditioned with clean dining room, staff are super cool, I tried today to get them to open Sunday's, kind of place you go get a great coffee and a light meal, cake or something a little naughty. Keep up the great work guys, so good to have a well run cafe like this. Thank you."
"Trial run with a Grab One voucher for 2 breakfasts/ brunches. Very impressed with the atmosphere and eclectic collection of furniture. Had full breakfast and cleaned out plates, good coffee too. Service was fast and friendly, definately recommend!"
8) No. 186 Cafe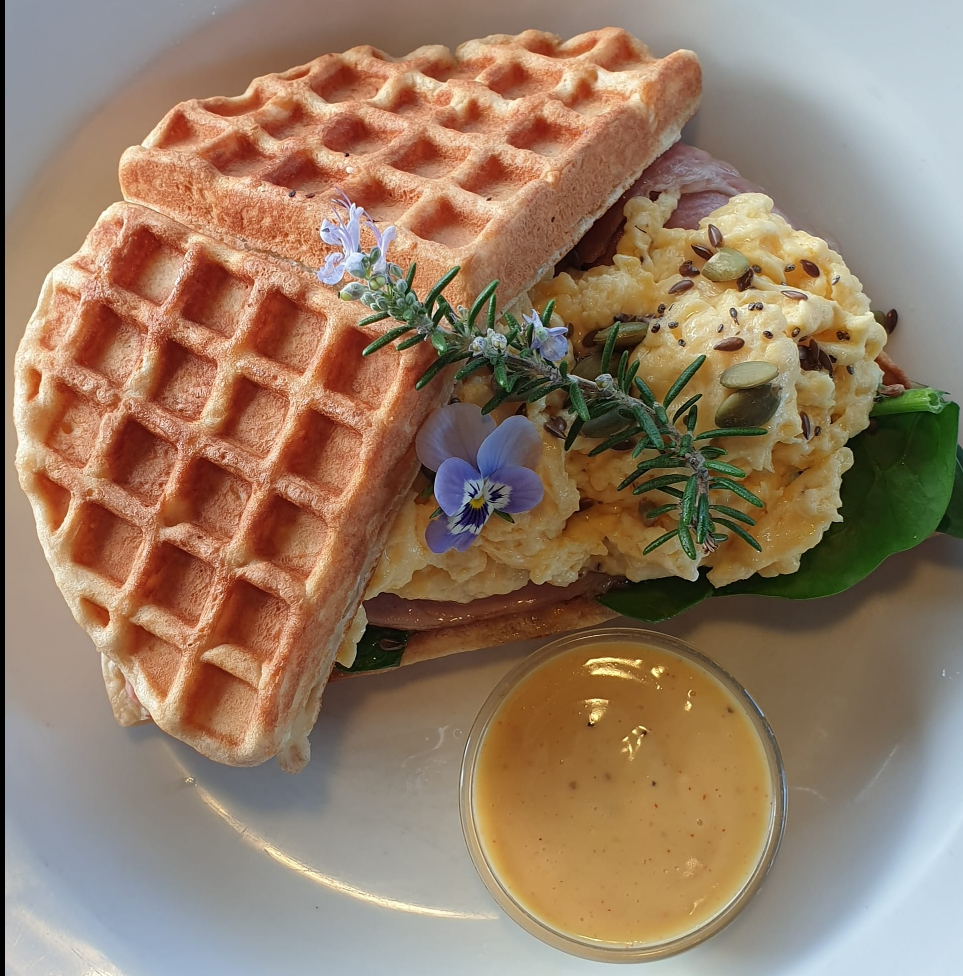 BEST FOR
Freshly prepared breakfast food
SERVICES
All Day Breakfast Menu, Lunch, Cabinet Foods
ADDRESS
186 Yaldhurst Rd, Christchurch
CONTACT DETAILS
03 342 4283
[email protected]
OPERATING HOURS
Sun
09:00 AM – 4:00 PM
Mon
07:30 AM – 3:00 PM
Tue
07:30 AM – 4:00 PM
Wed
07:30 AM – 4:00 PM
Thu
07:30 AM – 4:00 PM
Fri
07:30 AM – 4:00 PM
Sat
08:00 AM – 4:00 PM
PRICES
View their menu here
No. 186 Cafe is a cosy and quaint establishment located in Christchurch most known for its wide array of food selections from breakfast to lunch.
Made fresh per order, No. 186 Cafe's menu caters to various dietary restrictions and is made from the freshest and finest ingredients, such as free-range eggs and meats.
Vegans and vegetarians will find that they can enjoy their visit thanks to the scrumptious menu items like the Big Veggie Breakfast, which comes with house-made potato rosti, grilled Portobello mushroom, wilted spinach, grilled tomato, and tofu; and the quintessential Waffle Stack.
Aside from the good food, No. 186 Cafe also offers plenty of seatings, both indoors and outdoors. However, due to the seating arrangements, service can be a bit slow at times, but they try to accomplish requests as soon as possible.
Vegetarian, vegan, and keto options available
Sweets available
Cosy and comfortable ambience

Uses free-range meat and eggs

Walk-ins welcome
Service can be a bit slow
Customer Reviews
No. 186 Cafe has been commended for its relaxing and tastefully decorated location as well as the high-quality food. Here are some comments left by previous customers:
"I really enjoyed the relaxing and quiet space of this cafe. It's very suitable for seniors, couples and families with pets to chill here. Indoor and outdoor seats available. It kind of looks ordinary on the outside, but actually quite spacious when you enter the cafe. Really nice compared to some fancy busy and crowded cafes that try to maximize ever inch of their floor.
Food and drink is good. Staffs are also friendly. Recommended!"
"Seems like a tiny place from the outside but there is a doorway through to a larger dining area and also seating outside. The food and coffee was pretty good. However me and my friend waited for a very long time to get receive our orders. The lady at the counter was very friendly."
9) Villa 23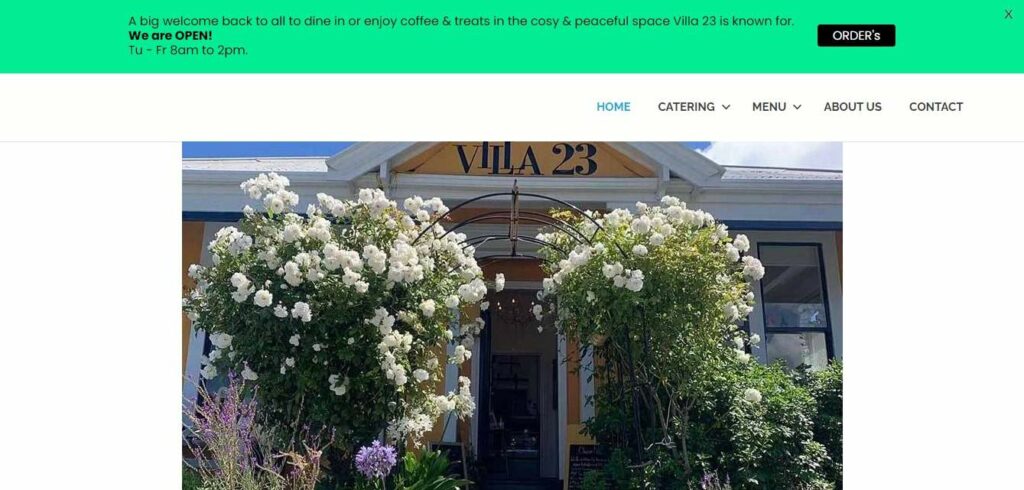 Villa 23 is a restaurant that offers vegetarian food and a place where customers can relax and share with others the feeling of care and well-being. Able to offer dine-in, takeaways and catering, they make sure to share the gratitude they have for the ingredients provided by the planet in a healthy way.
We like the fact that they make use of local produce and organic farms to ensure that their dishes are all made fresh and of quality ingredients, at all times while also helping the local businesses as well.
They also employ only certified chefs and make sure that the quality of their food is always up to the excellent standards yet the same authenticity as the food that they offered way back in the 1900s when they were first founded.
We find their menu highly accommodating to people who have diet limitations and needs such as gluten-free diets and vegan-friendly ones.
Though customers should note that their dishes are mostly light in nature and could be of the selective palate as well.
Vegan-friendly dishes
Gluten-free choices available
Offers catering
Menu may be light for some people's preference
And that completes our list of the top breakfast spots in Christchurch. You now know where to go to for a delicious eggs benedict and orange juice in the morning.
Did we forget to include other eateries on this list? If you think so, kindly let us know by messaging us and we'll check out your suggestions.
Need some pick-me-up in the afternoon? You can read about our list of the best high tea in Christchurch as well.