Top 11 Eateries for the Best Brunch in Wellington
Featured Image Source from Tripadvisor
If you woke up late and missed out your breakfast, no worries, as we've listed the premier brunch eateries in Wellington here.
You'll find a myriad of brunch eateries in the coolest little capital. However, not all of them offer fantastic food and coffee as well as service.
Whether you're craving for a traditional American breakfast, flavourful Cuban coffee, or healthy vegan salad, you're right on.
Read on to find out which brunch restaurant you can visit to silence your hunger.
How Much Does Brunch Cost in Wellington
Below are the prices for Wellington brunch eateries based on their menus:
| | |
| --- | --- |
| Restaurant | Price Range |
| Fidel's Cafe | $6 – $24 |
| Floriditas | $7 – $28 |
| Sweet Mother's Kitchen | $6 – $22.5 |
| Coene's Bar & Eatery | $14 – $25 |
| Loretta | $12.5 – $28 |
| Tuatua Cafe | Contact for more info. |
The Top Eateries for the Best Brunch in Wellington
Without any delay, here's our roundup of the best brunch eateries in Wellington:
1) Fidel's Cafe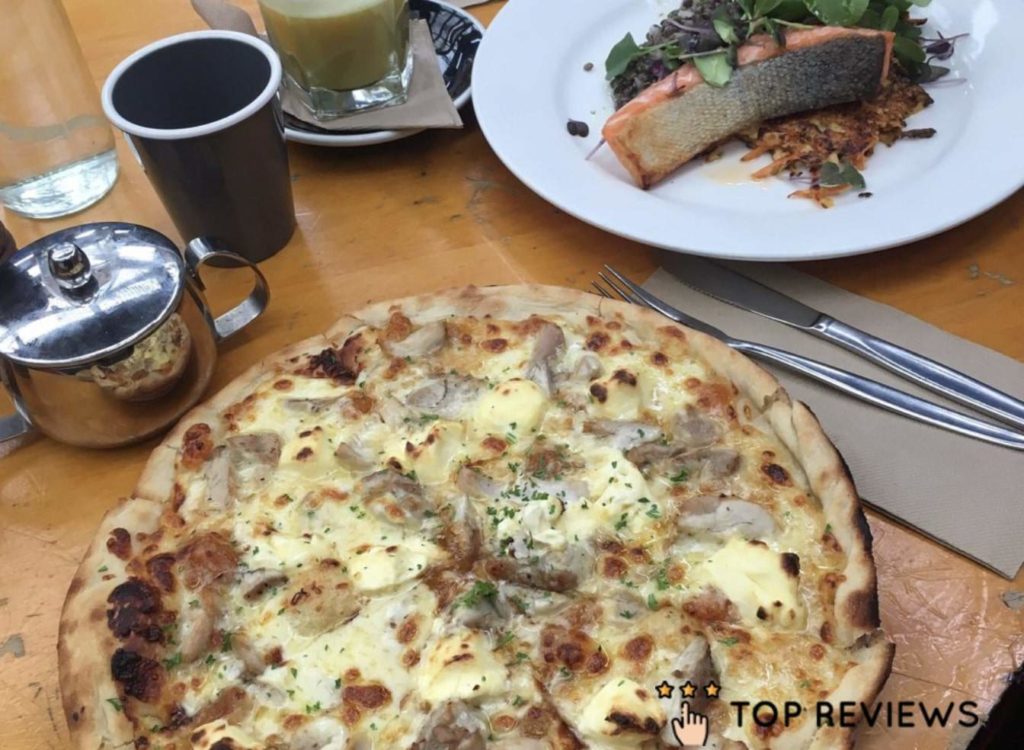 BEST FOR
Cuban coffee
SERVICES
Breakfast
Brunch
Lunch
Dinner
Functions
ADDRESS
234 Cuba St, Wellington, New Zealand 6011
CONTACT DETAILS
04 801 6868

[email protected]

OPERATING HOURS
Monday – Thursday: 8.00 AM – 3.00 PM
Friday: 8.00 AM – 9.00 PM
Saturday: 9.00 AM – 9.00 PM
Sunday: 9.00 AM – 4.30 PM
PRICES
Kindly view their menu here
For their drinks menu, click here
For a new brunch experience, why not head down to Fidel's Cafe in the bustling Cuba Street? Here, they serve up fresh food selections and super-good Cuban coffee.
With a cosy atmosphere and Cuban-style decor, this cafe is a unique and relaxing setting that will transport you to the colourful and historical country of Cuba.
The brunch menu features home-style food like Fidel's Feast with bacon, poached eggs, sausages, and hash brown, Baked Spanish Eggs, Halloumi on Toast, and others.
They also have pizzas and snacks and a great variety of counter food. For special diets, you can take your pick from their gluten-free, dairy-free, and vegan options.
Pros
Value for money
Offers dairy-free, gluten-free and vegan options
Accepts credit cards
Outdoor seating available
Cons
Customer Reviews
Customers praise Fidel's Cafe for their delicious flavours, great milkshakes, superb coffee, and a comfortable and low-key vibe.
One diner named Danielle wrote this review:
"Brilliant birthday brunch. I got waffles with bacon, banana and maple syrup. Partner got the big breakfast. Yum as food, lovely service even got a free coffee for my birthday. Best coffee in Wellington. Wish their venue was bigger as lots of people visit and it's a bit cramped."
Also, another customer posted his feedback:
"Been twice in the last week coming from/going to airport. Easy parking right outside the front door of Fidel's which was an ideal start (both times early/mid morning midweek). Cannot comment on any food other than eggs benedict and coffee. Both times the food was excellent with nice coffee and good, prompt service. Well done team, I'll be back."
2) Floriditas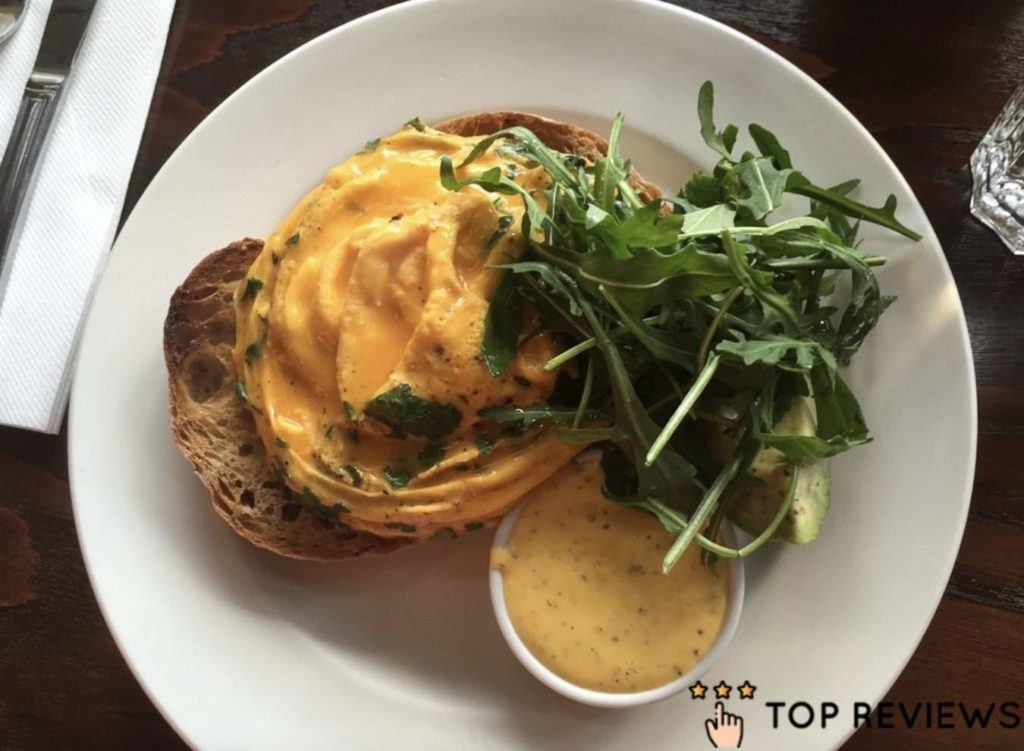 BEST FOR
Vegetarian brunch
SERVICES
Breakfast
Brunch
Lunch
Dinner
ADDRESS
161 Cuba Street, Te Aro, Wellington 6011, New Zealand
CONTACT DETAILS
+64 4-381 2212
OPERATING HOURS
Open every day from 7.00 AM – 10.00 PM
PRICES
Kindly view their menu here
For their wine menu, click here
Want a wholesome and delicious brunch in a lovely setting? If you do, then you won't go wrong with Floriditas.
They offer simple, seasonal fare and an extensive wine list sourced locally and internationally. The eatery is a great brunch spot for couples, grandparents, kids, friends, or for solo eaters.
You can start with tomato and rocket soup to warm your soul. After that, you can follow it with an Avocado or Caprese salad, then the superb Smoked Mackerel Hash.
The popular cafe is open daily from 7.00 AM till late so you can come at any time of the week. Also, it's only a stone's throw away from the Museum of New Zealand.
Pros
Offers vegan, vegetarian, and gluten-free options
Accept Visa and Mastercard credit cards
Wheelchair accessible
Cons
Customer Reviews
People love the vegetarian options at this eatery such as the chicken salad. Plus, they said that the place has yummy brunch as well as friendly and helpful staff.
Here's the review from one customer named Fiona:
"This is a great place for groups, couples, grandparents with their young grandkids. Everyone is treated with respect, menus explained thoroughly- even to my six-year-old. Coming here feels like putting on old slippers, comfortable, familiar, relaxed. And the food is good – I eat vegetarian, there's always something interesting to try. Coffee and baking also excellent. A cheese scone the best I've ever enjoyed."
Jayne also mentioned this about the restaurant:
"Went here for brunch today, staff were really helpful and attentive. All had smiles and were very welcoming. The food was great, I had the WOAP burger which was great and my friend had the green eggs which was great for her as she is a vegetarian! Would definitely return!!"
3) Sweet Mother's Kitchen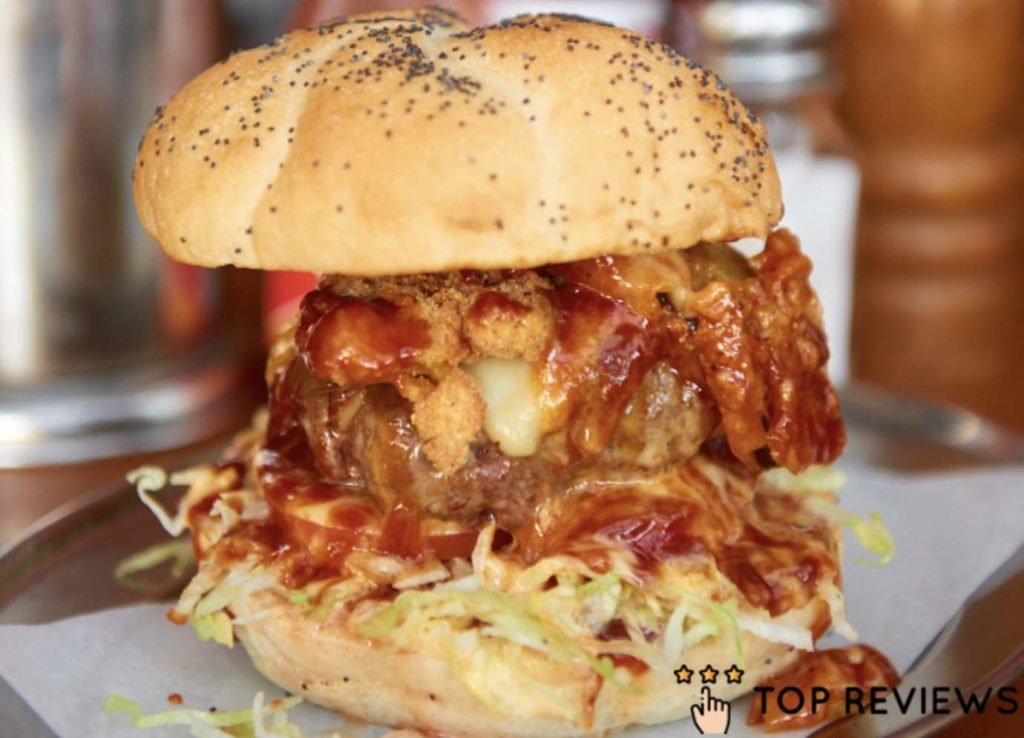 BEST FOR
New Orleans inspired food
SERVICES
Breakfast
Brunch
Lunch
Dinner
ADDRESS
5 Courtenay Place, Wellington, New Zealand 6011
CONTACT DETAILS
+64 4-385 4444 @sweetmotherskitchen
OPERATING HOURS
Open every day from 8.00 AM – 9.30 PM  
*Closed on the following public holidays:  
Wellington
Anniversary
Waitangi Day
Easter Monday
Queens Birthday
Labour Day
Christmas Day
Boxing Day
New Year's Day
PRICES
Kindly view their menu here
Sweet Mother's Kitchen provides New Orleans inspired food with a Kiwi twist! They have eggs and bacon, waffles, toast, sandwiches, burgers, and a lot more.
Besides that, they have vegan and gluten-free meals so you can maintain your diet whilst still enjoying the food. Moreover, they have breakfast and snacks for the kids.
As for drinks, they have great coffee and milkshakes which can accompany your meal and help you savour each bite.
This little cafe has nice pendant lights, fairy lights, and lots of party decorations. Though the interior can be a bit garish, their friendly service more than makes up for it.
Located right in the heart of Wellington City, Sweet Mother's Kitchen makes for an excellent place to have a conversation over coffee or to fuel up on your way to work.
Pros
Offers vegan and gluten-free options
Accept Visa and Mastercard credit cards
Outdoor seating available
Wheelchair accessible
Cons
Customer Reviews
Holding a 4.4/5 score from numerous reviewers, Sweet Mother's Kitchen is indeed one of the best brunch eateries in Wellington. Here are some client testimonials:
Let's read Robert's review of SMK:
"I ate here twice recently, and found the breakfast offerings to be delicious. The coffeewas good, as you'd expect from any long-standing Wellington eatery, and the service was excellent. The Big J's Breakfast came with good quality sausages and bacon, delicious eggs, and very nice spicy red beans.
The second dish was the Waffle Hog, which is a Southern USA-inspired dish. Eggs and Hollandaise on top of pulled pork and jalapeno cornmeal waffles. It is an unusual breakfast options, but extremely tasty and very good."
Furthermore, here's a comment from another customer:
"Went for brunch and has a range of options including gluten free and vege. Always love the po boys and chicken basket but tried gumbo and jambalaya and wow it is amazing!!! Gets very busy but staff are friendly and food is so so good! Amazing for brunch or dinner!"
4) Coene's Bar & Eatery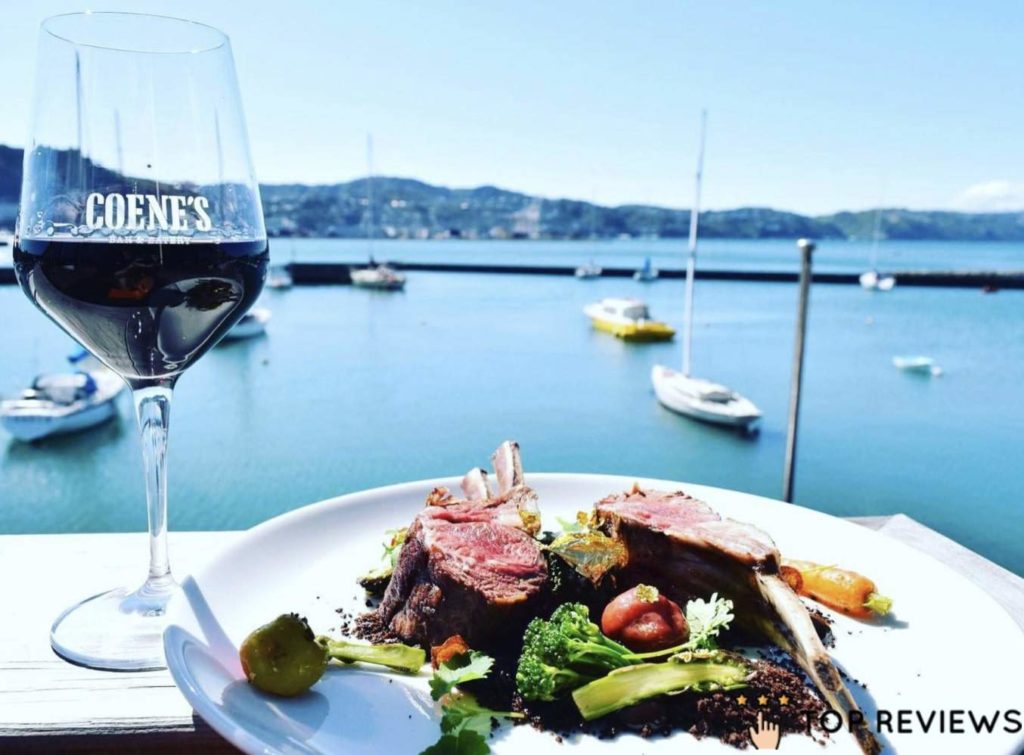 BEST FOR
Breathtaking harbour views
SERVICES
Brunch
Dinner
Functions
ADDRESS
103 Oriental Parade, Wellington, New Zealand
CONTACT DETAILS
+64 4-385 7124

[email protected]

OPERATING HOURS
Monday – Friday: 11.00 AM – 11.00 PM
Saturday – Sunday: 8.00 AM – 11.00 PM
Happy hour: Monday – Friday: 4.00 PM – 6.00 PM
PRICES
Kindly view their menu here
Coene's Bar & Eatery offers a wide range of cuisine made from local ingredients. You can request for most of the food to be vegan, vegetarian, gluten-free, or dairy-free.
Their brunch choices include delicious Potato Hash, mouthwatering beef burger and seafood risotto. You can try their Lamb Rack dish which comes with blow-torched scallops, caviar, mushrooms, edible gold leaf, and Whittaker's dark chocolate soil.
They also use free-range eggs for their Eggs on Toast and Eggs Benny. Also, their current promo lets you get a Mimosa cocktail for just $5 if you order a main meal.
With astonishing harbour views, incredible-tasting food, flavourful cocktails and wines, Coene's Bar & Eatery is one of the top eateries for the best brunch in Wellington.
Pros
Has vegetarian, vegan, gluten-free, and dairy-free options
Accept Visa, Amex, and Mastercard
Free Wi-Fi
Outdoor seating available
Cons
Customer Reviews
Most of the customers enjoyed the relaxing drinks, yummy food, wonderful staff, and the stunning view of the harbour.
Check out this review from one customer:
"My daughter and I had a lovely light meal here. We enjoyed the view, the service and the food. I enjoyed the Cloudy Bay Clams which had just arrived and were so fresh and beautifully prepared in a white wine sauce!"
Also, Jodie left her feedback of the restaurant:
"Always a pleasure visiting Coenes, amazing staff (shout out to Katie & Jen) awesome drinks, fab food and an unforgettable view. Made my brunch extra special with a lovely glass of bubbles, dont ever take the Bennie off the menu!! Looking forward to my next visit."
5) Loretta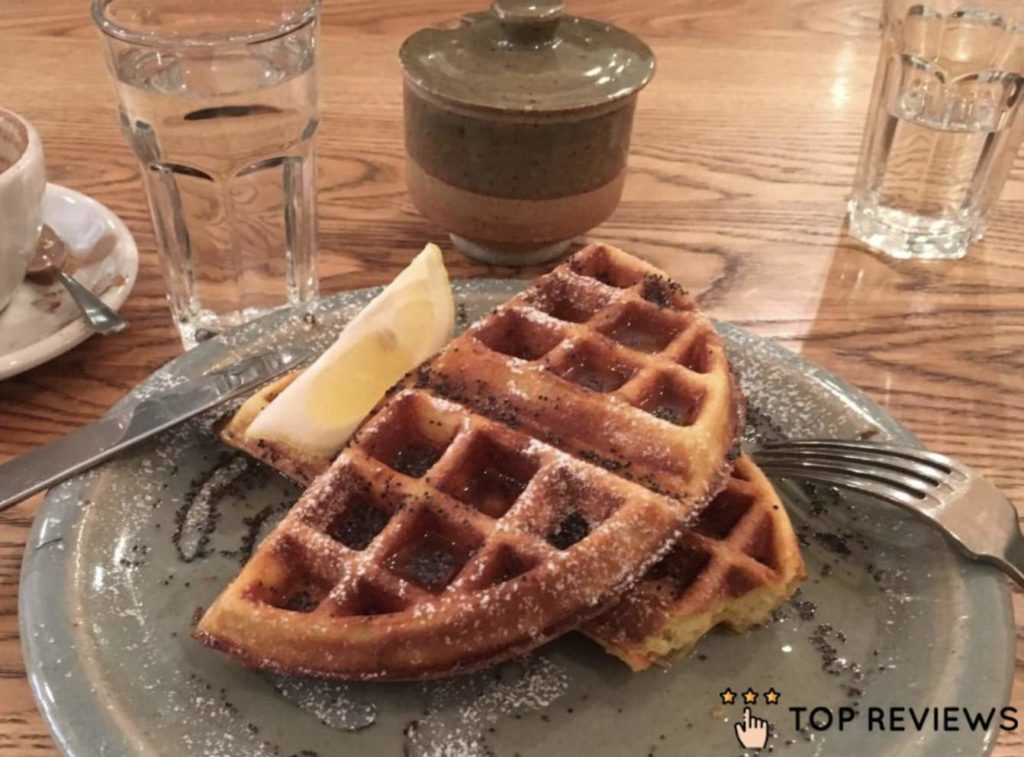 BEST FOR
European brunch
SERVICES
Breakfast
Brunch
Lunch
Dinner
ADDRESS
181 Cuba Street, Te Aro, Wellington 6141, New Zealand
CONTACT DETAILS
04 384 2213

[email protected]

OPERATING HOURS
Monday: closed
Tuesday: 8.00 AM – 9.00 PM
Wednesday – Friday: 9.00 AM – 9.00 PM
Saturday: 8.00 AM to 9.00 PM
Sunday: 8.00 AM – 8.00 PM
PRICES
Kindly view their menu here
Loretta is a European restaurant nestled at 181 Cuba Street, Te Aro. The restaurant is known for its wide variety of vegetarian meals such as pizzas, salads, and sides.
If you want a light and healthy meal that won't leave you hanging, you can go for the Continental Breakfast which comes in 4 variations you can choose from.
Their wood-fired pizzas are exquisite and in-demand. Their Schnitzel meal made from free-range chicken and egg is a little heavy on the pocket but makes up for it by being utterly delicious.
Also, they have a sizable beverage selection including coffee, tea, wines, sparkling white wines, cocktails, juice, smoothies, coconut water, and sodas.
They accept cash, debit cards, and credit cards with an additional 2.5% charge. Since the place can be packed with people, you should book ahead or pop in early.
Pros
Offers vegan, vegetarian, and gluten-free options
Accepts debit and credit cards
Wheelchair accessible
Cons
Packed with people during peak hours
Customer Reviews
On Tripadvisor, a lot of clients noted that Loretta had enjoyable, seasonal food, friendly staff, and great atmosphere. These make it an amazing brunch spot!
One customer shared his experience at Loretta:
"As a brunch lover based in central Wellington, Loretta is an absolute staple to visit at least once a week. Clean, modern interior with rustic touches that give the restaurant a homely atmosphere, friendly and efficient staff and beautiful, simple, seasonal food."
Furthermore, another customer said:
"Cuba Street restaurants do brisk business on Sundays and we had to find a place which had vacancy. Found Loretta by default and am happy we went there. It has a lot of seating area. Food was very nice too and so was the service."
6) Preservatorium Cafe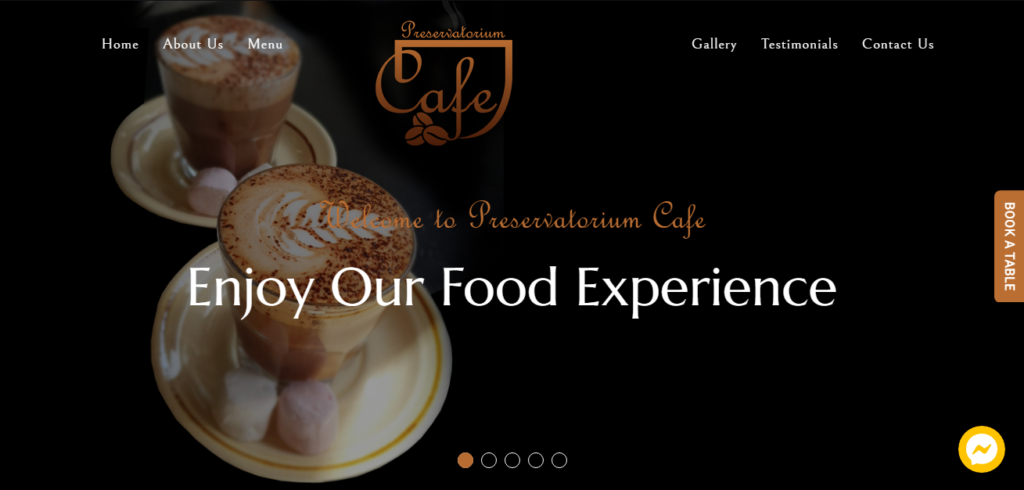 BEST FOR
Homemade and Fresh Baked Goods
SERVICES
Cafe
Catering
Venue Hire
ADDRESS
39 Webb St. Aro,
Wellington 6011, New Zealand
CONTACT DETAILS
04-213 9132
[email protected]
OPERATING HOURS
Monday – Friday: 7:00 am- 4:00 pm
Saturday, Sunday & Public Holidays: 8:30 am – 3:00 pm
PRICES
Check out their menu here
The Preservatorium Cafe offers good food in a great atmosphere. They're well-known for their fresh and homemade dishes.
Their menu has a wide range of dishes, all of which you should try at least once. They are more than accommodating of any dietary requirements you may have.
Make sure to come back every day to check out their Sweet Deals. No matter what day you dine there, their friendly staff will treat you well.
Pros
Fresh baked goods
Homemade food
Good atmosphere
Catering available
Cons
Limited seating space during peak hours
7) Smith The Grocer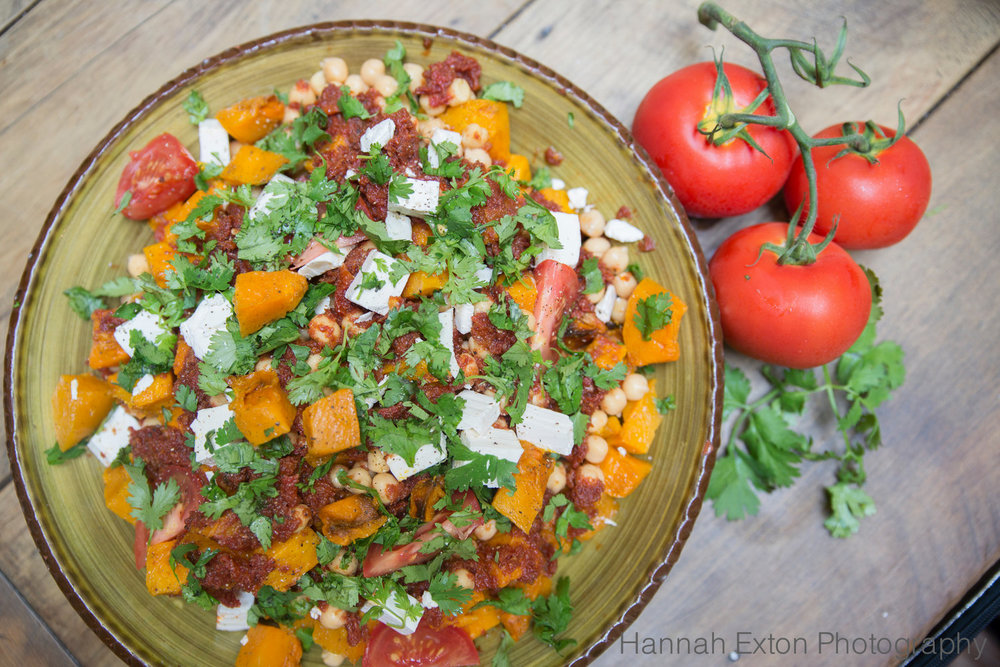 Smith The Grocer offers a great menu selection, providing options for different dietary needs. They have gluten-free, vegan, and even sugar-free alternatives to food customers love! It's healthier, but still doesn't hole up pockets as they ensure to sell it at the best prices.
They also make different meals depending on the availability of ingredients per season, so expect a variety of things to try at Smith The Grocer.
Enjoy breakfast, lunch, and of course brunch at the shop, simply head in or reserve seats when you contact them.
Pros
Great ambiance
Staff are friendly
Large food selection
Good quality of food
Cons
Customer Reviews
Read some of the reviews for Smith The Grocer, proving just how amazing the restaurant can be for brunch:
"Awesome variety of healthy and naughty sweet treats. Generous and plump cakes, slices, scrolls and scones which were fresh and looked homemade. I bought a small collection for my colleagues and we enjoyed them all. The raw chocolate dream cake and moist carrot cake were standouts." – Shay Zhang
"If you want fast, fresh, incredibly delicious brunch served with a smile – look no further. Great atmosphere in the Old Bank. Can't believe how quick our food came. We were so impressed." – Sarah B.
"Smith the Grocer has somehow become my girlfriend and I's Saturday post gym treat (counter productive, I know).
Easily one of the tastiest breakfasts in Wellington which is apparent from the fact it is often quite busy here at all times of the day, but regardless of that, there is pretty much always seating available.
Prices are also very good considering it's great location and the Eggs Benedict is to die for!" – Aaron Mitchell
8) Cashmere Lounge

BEST FOR
Restaurant/Wine Bar
SERVICES
Dinner, Drinks
ADDRESS

4 Cashmere Ave

Khandallah, Wellington, NZ

CONTACT DETAILS
04 891 1089
OPERATING HOURS

TUE-SAT 4pm-11pm

PRICES
Check out their menu and prices here
The Cashmere Lounge is a restaurant and wine bar located in the Wellington suburbs. They take pride in offering an excellent selection of food and drinks.
Their dinner menu includes various meat and seafood, as well as sides and desserts. Each dish you choose is sure to be prepared by their expert chefs with care.
While their opening hours are restricted to evening, you can also drop by at any time for a drink. No matter what you choose, The Cashmere Lounge is sure to offer you a relaxed dining atmosphere to enjoy in.
Pros
Creative cuisine
Great selection of wines
Excellent customer service
Takeaway available
Cons
Opens in the evenings only
9) Flight Coffee Hangar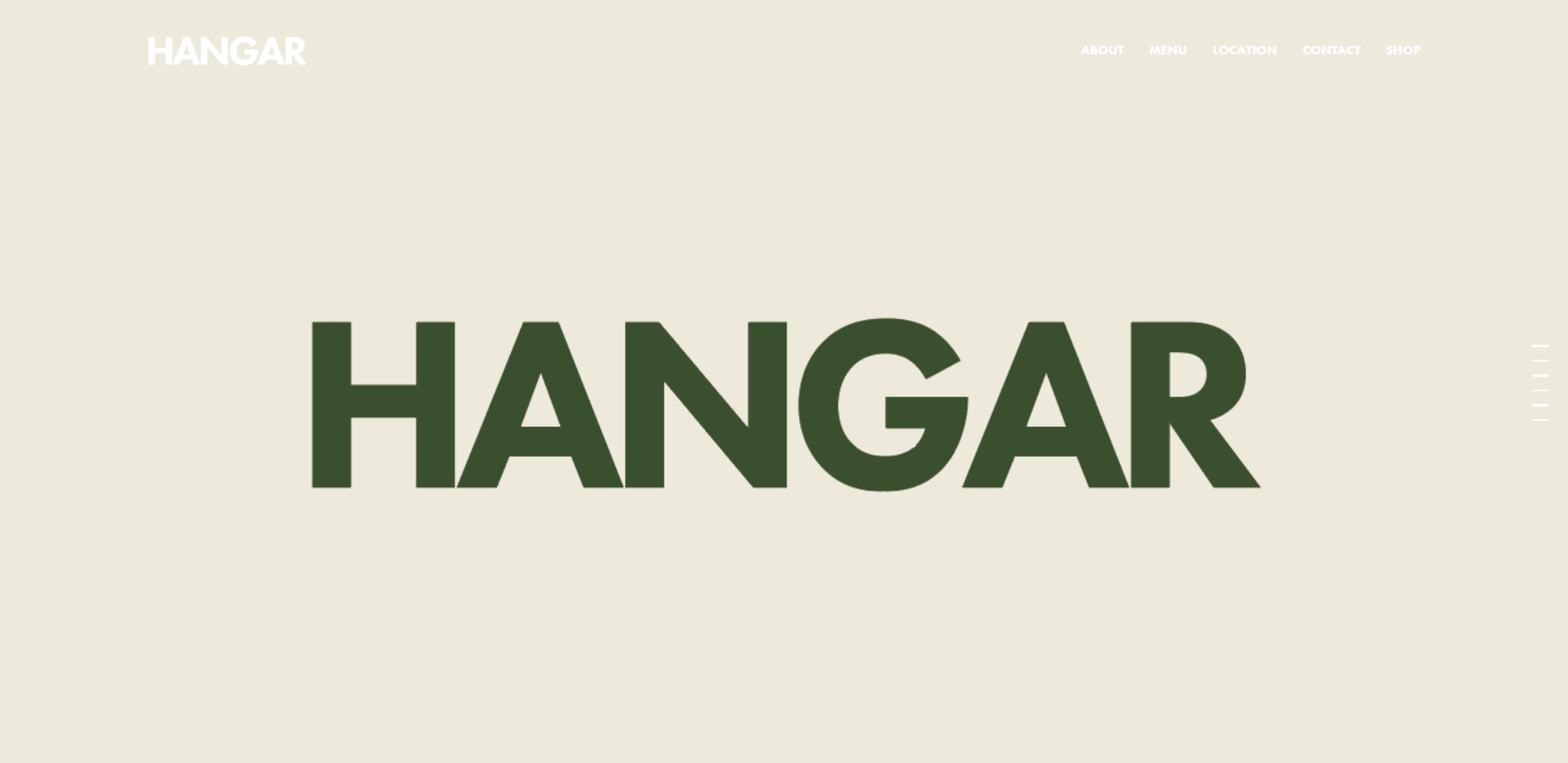 BEST FOR
Roast Coffee and Takeaway Meals
SERVICES
Food, Drinks, Catering, Delivery
ADDRESS

119 Dixon Street, Te Aro, Wellington, New Zealand

CONTACT DETAILS
027 535 0084
OPERATING HOURS

Monday to Friday: 7am – 4pm

Saturday to Sunday: 8am – 5pm

Public Holidays: 8am – 5pm

PRICES
Check out their menu and prices here
The Hangar is a go-to cafe in Wellington, well known for their roast coffee. From beginning as a small coffee shop, they have since then expanded their kitchen as well as their menu– particularly their seasonal dishes.
Their menu is comprised of many dishes, which also includes vegetarian, vegan, and gluten free options. Try their ready to go meals– grab either a Bacon and Egg Burrito or a Veggie Focaccia if you're on the go.
Flight Coffee sources their coffee beans through Raw Material, a green bean buying system which works to achieve stable and sustainable prices for community coffee producers through improved quality control, shared knowledge, and a connection to the specialty coffee market.
Pros
Famous for their roast coffee
Offers an array of dishes, including vegan, vegetarian and gluten-free food
Sustainable coffee bean supplier
Takeaway and delivery available
Cons
Not available during evenings
Customer Reviews
Here's a nice Google review from Dez Tessler:
"Best consistent coffee in town ?? Somehow the baristas are able to produce the same quality every time. Amazing! Lovely staff will recognize you. Food is very good but the portions are a bit small if you're hungry.
Dez & Cap"
10) Park Kitchen

BEST FOR
Hearty Breakfast Dishes
SERVICES
Breakfast, Lunch and Dinner
ADDRESS

6 Park Road, Miramar
Wellington, 6022

CONTACT DETAILS
[email protected]
043883030
OPERATING HOURS
Monday – Thursday: 8am – 10pm

Saturday: 9am – 11pm
Sunday: 9am – 4pm

PRICES
Check out their menu and prices here
If you're looking to eat good food in a pleasant and cosy environment, then you may want to consider visiting Park Kitchen.
Park Kitchen is a neighbourhood eatery at Park Road. They're open for breakfast, lunch, and dinner, making them a highly accessible establishment regardless of one's schedule.
The menu at Park Kitchen features a wide variety of dishes, including but not limited to Full Veg Breakfast, Eggs on Any Style Toast, Smashed Avocado, Cheese Burger, Sirloin Steak, and Pork Belly.
Every dish is cooked to order and made with the finest ingredients available in the market, guaranteeing both quality and freshness.
Pros
Vegetarian and meat dishes available
Open for breakfast, lunch, and dinner
Operates seven days a week
Cons
11) Tuatua Cafe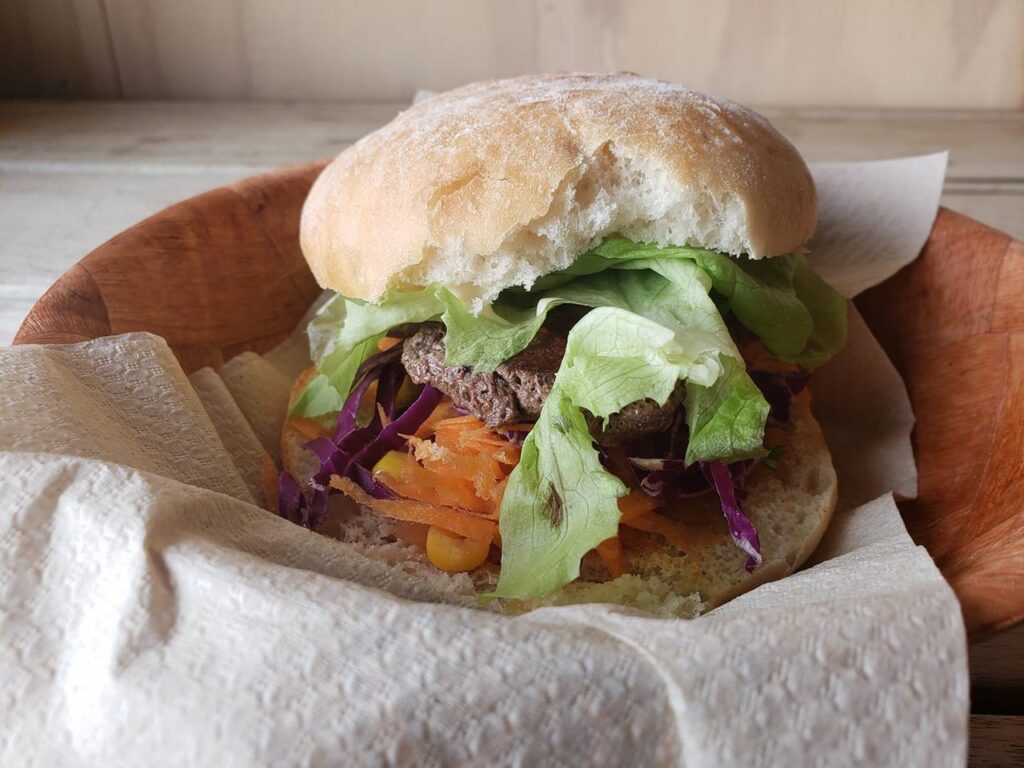 | | |
| --- | --- |
| BEST FOR | Burgers (Vension Burger with Tamarillo Chutney) |
| SERVICES | Dine-on, Takeout |
| ADDRESS | Commonwealth Walkway, Wellington Central, Wellington 6011, New Zealand |
| CONTACT DETAILS | +64 27 337 1108 |
| OPERATING HOURS | Daily from 7:30 am to 3:30 pm |
| PRICES | Contact for more details |
If you're looking for brunch and for something casual, Tuatua cafe might be the best for you. The small cafe/deli/takeaway situated in Frank Kitts park is known for their burgers.
You can start your morning by looking at the view of the sea. On sunny days, skaters are also present at the area which adds to the vibe of the place.
They serve coffee, counter snacks, nachos, and burgers which are prepared on the spot in their location. For beverages, keep in mind that they do not serve Pepsi or Coca Cola so it's better to opt for organic drinks instead.
Tuatua's ingredients for their menu are all sourced locally. They also only use free range eggs and bacon.
In addition, the cafe aims to serve good food while producing minimal waste. This means that they strive to be eco-friendly in operating their business.
Pros
Great burgers
Good view and nice atmosphere
Promotes sustainability
Has organic drinks
Opens daily
Cons
Limited food selections
No coke or pepsi
No price list available
Customer Reviews
Let's take a look of what Gabi Hidvegi has to say on Facebook:
"Come here once a month for my burger fix and it does the trick! Delicious food at fairly low prices and at a great location on the waterfront."
And that concludes our list of the top brunch eateries in Wellington. With superb flavours and choices, these restaurants will certainly satisfy your taste buds.
Has everything been clear about our list? If you have any questions, please drop us a line, and we'll get back to you promptly.
Also, you may want to check out the best Wellington restaurants where you can have a fantastic dinner with your family or friends.