The 6 Best Business Lawyers in Auckland
It's important to have a business lawyer to protect your business's interests and rights. This will prevent any problems in your company's contracts and terms along the way. If you're looking for that sort of help, you're in luck — here, we've listed the best business lawyers in Auckland for you.
We chose those who are qualified to advise you in business law. Next, we included those with outstanding communication as well as stellar reviews from customers… as well as years of experience!
And if you're ready, here are the best business lawyers in Auckland!
1)  Varun Shandil – Swayne McDonald Lawyers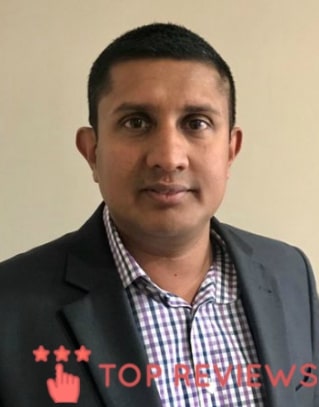 BEST FOR
Clear and prompt communication
SERVICES
Business Sales and Purchases

Property Sales, Purchases and Refinancing

Company and Commercial Law

Family Trusts

Wills

Powers of Attorney

WEBSITE
https://smlaw.co.nz/varun-shandil/
ADDRESS
236 Great South Road, Manurewa, Auckland 2102, New Zealand
CONTACT DETAILS
+64 9-267 2700
OPERATING HOURS
Monday to Friday: 8.30am – 5pm
Varun Shandil is an associate lawyer at Swayne McDonald Lawyers specialising in business, commercial and property law.
He graduated at the University of Waikato with a law degree. Shortly thereafter, he was called to the bar and worked in a renowned law firm in Fiji called Munro Leys for 13 years.
After that he moved back to New Zealand to work in general practice and commercial law firms.
At Swayne McDonald Lawyers, he handles business sales and purchases, commercial leasing and contractor agreements, shareholders agreements, and more.
He's known among their clients for his professionalism. Some also say that Varun was extremely easy to work with as he maintains clear and prompt communication throughout the service.
Highlights 
Clear and prompt communication
Property and business lawyer
Over 13 years' experience
Customer Reviews
Check out George's comment about Varun below:
"Varun was excellent to work with, his communication was quick, easily understood and thorough, always keeping our interests at the forefront of it all. Thank you Varun, we will happily recommend you to others who require your services."
2)  Steven Dukeson – Dukesons Business Law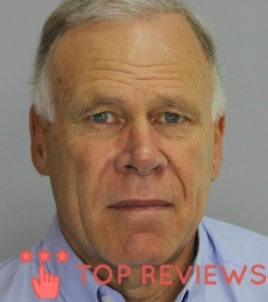 BEST FOR
Informative and professional business lawyer
SERVICES
Business Document Drafting and Review

Employment and Contractor Agreements

Business Law Advice

Intellectual Property Law Advice

Liquidator and Receiver Advice

WEBSITE
https://www.dukesons.co.nz/
ADDRESS
2 Enfield Street, Mt Eden, Auckland 1024, New Zealand
CONTACT DETAILS
+64 9 379 4556

021 404 306

OPERATING HOURS
Monday to Friday: 8.30am – 5.30pm
If you need a business lawyer who performs above expectations, meets the deadlines, and informs you every step of the way, you can give Steve Dukeson a ring.
He has extensive expertise in commercial and business law — all aspects of them. From drafting business contracts to handling trademark concerns, he can assist you.
Steve holds a Master's Degree in Law with Honours from Auckland University. Also, he has conducted seminars for Auckland and NZ District Law Societies and other groups.
In working with his clients, he is said to be professional, straightforward, transparent and responsive, helping them attain their desired business results with a minimum of fuss. 
Highlights 
Professional and informative lawyer
Extensive expertise in business law
Holds a Master's Degree in Law
Meets clients' deadlines
Customer Reviews
Paul Grondin, director of Attribution Ltd, wrote a review about working with Steven:
"In business it is often hard to find a legal talent that can not only understand your business but also explain any legal aspects in simple language. Steve is an exceptional legal talent and I would thoroughly recommend him to anybody in small, medium or large businesses who need informed and professional legal services."
3)  Lizandra Bailey – Turner Hopkins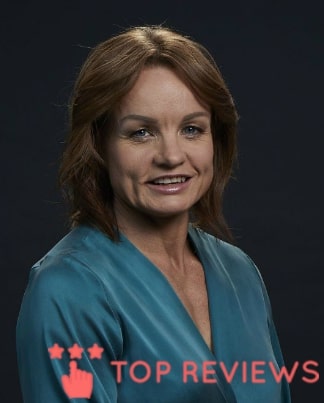 BEST FOR
Franchise and licencing
SERVICES
Buying a Business

Selling a Business

Business Structures

Business Risks

Shareholder Disputes

Due Diligence

Financial Structures

WEBSITE
https://www.turnerhopkins.co.nz/staff/lizandra-bailey/
ADDRESS
400 Lake Road, Takapuna, Auckland 0622, New Zealand
CONTACT DETAILS
+64-9-801-0775
OPERATING HOURS
Monday to Friday: 8.30am – 5.30pm
Thought about buying a franchise for a certain business, or starting your dream small and medium enterprise? If so, you can leave the legal part to business law expert Lizandra Bailey.
She covers all aspects of business law, including purchases and sales of business, shareholder disputes, contract reviewing, business risk assessments and so forth.
Her goal is to provide a personalised solution that gives you value for your money. She can explain everything in layman's terms and help you start your business right.
Plus, Lizandra strives to understand the clients' needs and their businesses to help them. That's why she's one of the best business lawyers in Auckland!
Highlights
Specialises in franchising and licencing
Personalised solution
Reasonable rates
Knowledgeable in all aspects of business law 
Customer Reviews 
One client, Peter, said this about Lizandra Bailey 
"I would like to thank Lizandra for her efforts in helping me buy my first business. I didn't know any of the procedures or the law involved, but I'm glad I trusted her to help me. She has a lot of strength and understanding of the subject and I feel she has done the best for me. I would be happy to take on her services again and would recommend her to anyone."
4)  Chris Paterson – Brookfields Lawyers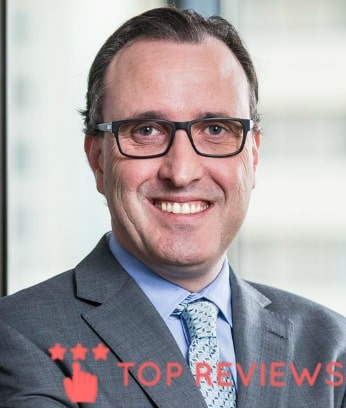 BEST FOR
Commercial and property transactions
SERVICES
Commercial Property Sales and Purchases

Financing

Business Sales and Purchases

Joint Ventures

Ownership Structures

WEBSITE
https://www.brookfields.co.nz/chris-paterson-partner
ADDRESS
205 Queen Street, Auckland CBD, Auckland 1010, New Zealand
CONTACT DETAILS
+64 9 979 2173

+64 29 979 2112

OPERATING HOURS
Monday to Friday: 8.30am – 5.30pm
At Brookfields Lawyers, Chris Paterson can provide advice on commercial, property and infrastructure law. He's another of the best business lawyers in Auckland.
He has considerable experience and is focused on implementing practical, workable solutions for public, private, and small and medium enterprise clients.
Amongst his services are advising on commercial leasing, property sales and purchases, mergers, acquisitions, and business structures as well as financing.
Chris graduated with a Bachelor of Arts, Bachelor of Law degree. Also he's a member of the Property Council of New Zealand and NZLS Property Law Section.
Highlights
Provides practical, workable solutions
Considerable experience
Advises clients on business, property and construction law
5)  Melinda Whyte – Haigh Lyon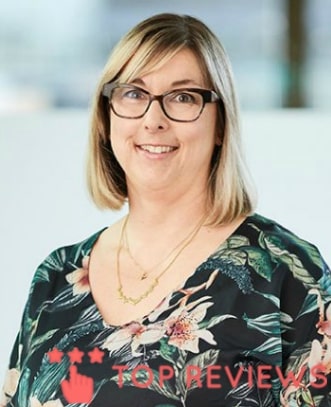 BEST FOR
Friendly and helpful business lawyer
SERVICES
Commercial Law

Company Law

WEBSITE
https://haighlyon.co.nz/our-people/
ADDRESS
34 Shortland Street, Auckland CBD, Auckland 1010, New Zealand
CONTACT DETAILS
09 985 2531
OPERATING HOURS
Monday to Friday: 8.30am – 5pm
Melinda Whyte is a senior associate and commercial lawyer at Auckland's Haigh Lyon. With a significant in-house experience tally of almost 25 years, she is a valuable member of the team.
She is described as friendly and helpful and has the skills to handle complex situations. You can safely say that she's one of the best business lawyers in Auckland.
Melinda offers legal advice to SME, corporate and individual clients. Anything you may need regarding business or commercial law, you can pitch it to her.
Highlights
Highly skilled in business law
Helpful and friendly
24 years of experience
6) Conveyancing Shop Lawyers Limited
Established in 2005, Conveyancing Shop Lawyers Limited comprises lawyers and legal executives that specialise in property law. They handle a large volume of commercial and residential conveyancing matters across all their Auckland branches.
Conveyancing Shop Lawyers Limited is known for utilising its state of the art systems. Clients working with their expert team are granted quick and efficient services, thanks to procedures that automate basic administrative tasks. As a result, Conveyancing Shop Lawyers Limited also has more time to consult with their loyal clients.
They know that buying a house or selling a house can be stressful. This is why they make the process as smooth as possible right from the start with set fees for standard transactions.
Highlights
Professional and friendly
Legal executives on the go
Fast solutions to corporate issues
Customer Reviews
Here are some comments from previous clients:
"The Conveyancing Shop is a law firm with a difference. We understand that you want expert advice, affordable pricing and excellent service, so that's exactly what you'll get."

"Our second time using Conveyancing shop and once again the service was superb and the communication easy and tasks carried out efficiently and professionally. Thanks Ellen Bhana for your amazing work once again. ?"

"Highly recommended for those who are looking to sell or purchase. Big thanks to Ellen Bhana and the team for all their effort during lockdown to make sure everything will work out for us. 5* for the Pukekohe Branch."
And that completes our list of the best business lawyers in Auckland. Their practical advice will ensure that your business will fare smoothly for you and your employees.
Do you have any questions or comments about the lawyers we featured here? If you have one, just flick us a message and we'll get right back to you.
Also, you might want to check out our other law service lists. For instance, we also have a list of the best divorce lawyers in Auckland, among others.