The 11 Best Cafes in Hamilton
Fuelling up with a great breakfast helps to start your day right. In the same way, having a tasty lunch makes you productive at work.
Coffee shops are dotted all over Hamilton, but not all of them provide excellent food, coffee, and service to customers.
Whether you want to have a nutritious salad, a cheeseburger with fries, or simply relax with a warm cup of coffee or tea, we have you covered.
Keep reading to find out which Hamilton cafes have made it into our list.
The Best Cafes in Hamilton
Moving forward, we now present to you the very best cafes in Hamilton!
1) Grey St Kitchen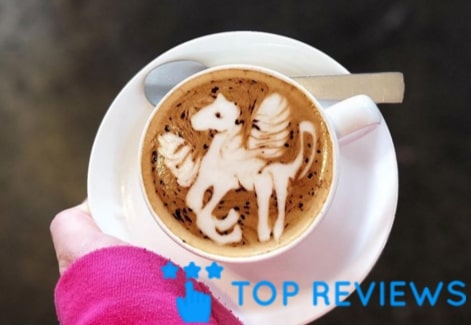 | | |
| --- | --- |
| BEST FOR | Amazing roasted coffee by 2-Time NZ Barista Champ |
| SERVICES | Breakfast Lunch |
| WEBSITE | https://www.greystkitchen.co.nz/ |
| ADDRESS | 355 Grey Street, Hamilton East, Hamilton, NZ |
| CONTACT DETAILS | (07) 959 1854 |
| OPERATING HOURS | Open every day from 7.00 AM – 3.00 PM |
| PRICES | Check their all-day menu rates here |
Voted by reviewers as one of the absolute best cafes in Hamilton, Grey St Kitchen has fine-tasting coffee, wholesome meals, and a quiet and cosy atmosphere.
The proprietor, Dove, is a 2-time NZ Barista Champ and roasts the cafe's wide range of coffee. The result is a superb aroma and flavour, which has been loved by customers.
Their all-day menu features classic and favourite Kiwi dishes including eggs on toast and chipotle baked beans, as well as prosciutto and crispy potato omelette.
If you're in a hurry for work, their food cabinet offers enticing high-quality food such as chicken pies, scones, salads, and cakes. Your breakfast, brunch, or lunch is solved!
Award-winning barista
Caters to vegan, vegetarian, and gluten-free diets
Easy-to-use app
Free Wi-Fi
Customer Reviews
Many customers say that this cafe has great coffee, excellent menus, and cabinet food. Also, we suggest trying their delightful nourish bowl at lunchtime.
Here's Joanna weighing in on the food at Grey St Kitchen:
"Not only is the food delicious, it looks so pretty. A sign of the cRe and quality that goes into each dish. Great menu and cabinet food. So good, went back the next day!"
Another patron wrote a comment:
"Always great service at Grey St Kitchen. This is one of our favourite places in Hamilton for a quick stop and caffeine fix."
2) The Kirk Cafe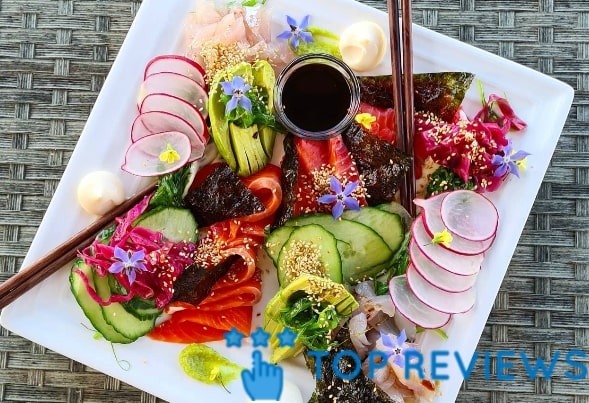 BEST FOR
Super-delicious, artfully presented NZ fusion food
SERVICES
Breakfast Lunch Brunch
WEBSITE
https://www.facebook.com/thekirkcafe/?ref=page_internal
ADDRESS
6 Te Aroha Street Hamilton, New Zealand 3247
CONTACT DETAILS
+64 21 910 978

[email protected]

OPERATING HOURS
Monday – Friday: 8.00 AM – 2.30 PM
Saturday: 8.30 AM – 2.30 PM
Sunday: 9.30 AM – 2.30 PM
PRICES
Kindly enquire the cafe for rates
The Kirk Cafe exists for all the foodies out there. Here, you won't get enough of the mouthwatering and artfully styled fusion meals ranging from vegetarian dishes to decadent desserts.
To pull this off, they use local and seasonal ingredients. Bread and pastries are baked fresh and hot off the oven every day.
Treat yourself to a luscious dragon fruit vegan slice, chocolate cupcakes with peanut butter and almond sprinkled on top, and their mood-lifting lemon cakes.
For a serious lunch, go for their Southern Fried Chicken Burger with iceberg lettuce, southern mayo, pickled celery, cucumber, potato waffles, and dirty cheese (Yum!).
Prepared with passion and attention to detail, their food is to die for. As they say, if you haven't eaten at The Kirk Cafe, you haven't lived yet.
Artful presentation
Use local ingredients
Wheelchair accessible
Plenty of parking space
Limited vegan dishes

No gluten-free dishes
Customer Reviews
With stunning food and presentation, The Kirk Cafe has proven to be the one of the best cafes in Hamilton. A great number of clients can attest to it without any bias at all.
One diner shared her experience on Tripadvisor:
"We are yet to have a meal that doesn't impress us at The Kirk. We usually pop down on a Saturday or Sunday for brunch. Coffee is great and the food is superb. My personal fav being the Southern Fried Chicken! We haven't taken our pup down, however we do know that it is pet friendly outside (plenty of shade!)."
Also, another client said this:
"I visited the Kirk a few days ago,it wasn't my first visit and definitely won't be my last. I ordered the calamari after being seated in the garden and enjoyed a delicious hot chocolate while waiting for my meal. The calamari was recommended by one of the waiters and it did not disappoint. Was a great choice of meal to enjoy for lunch in the garden."
3) Scotts Epicurean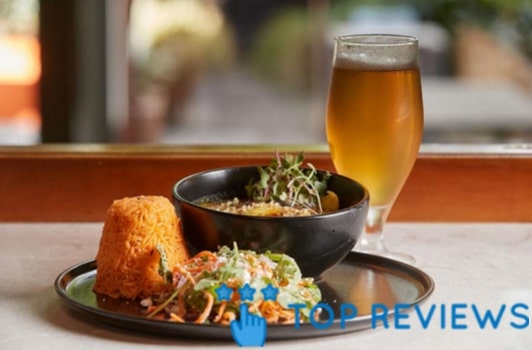 BEST FOR
Eclectic food and signature Allpress espresso in a relaxed cafe
SERVICES
Breakfast Lunch Brunch Private function
WEBSITE
https://scottsepicurean.co.nz/
ADDRESS
181 Victoria St, Hamilton, New Zealand
CONTACT DETAILS
07 839 6680

[email protected]

OPERATING HOURS
Monday – Friday: 7.00 AM – 3.00 PM Saturday & Sunday: 8.00 AM – 4.00 PM Christmas Day & New Year's Day: closed
PRICES
Click here to view their menu and rates
Want a hearty breakfast and satisfying Allpress espresso? Scotts Epicurean has you sorted.
The Edwardian cafe is run by siblings Jason and Mandy Scott. It boasts an eclectic range of food with gluten-free, vegan, and vegetarian options available.
Aglio Olio is their supremely good spaghetti with Italian parmesan, parsley, chilli, garlic, and olive oil. This is best paired with their Sauvignon Blanc.
Another is the sensational Pad Thai noodles with shrimps, chicken, peanut, and fresh lime. But for breakfast, their Rarakor (potato pancake) with poached egg is delicious!
And if you want, you can enjoy your food at their private courtyard where you can enjoy the sunny day with fresh air and quiet ambience.
Generous portions
Offers gluten-free, vegan, and vegetarian options
Serves wine and beer
Some gluten-free food cost extra $1
Customer Reviews
Scotts Epicurean is a popular eatery for their outgoing, friendly staff and homely breakfast. Combining these two elements make for a memorable restaurant experience.
Here's Bevmac5's comment of the eatery:
"On road trip back to Wellington we found this wee treasure. Staff are amazing and very helpful. Variety of food excellent – coffee is amazing. We had blueberry friands – beautifully presented as is the other food I saw being enjoyed.
I would definitely recommend this cafe."
In addition, a customer named Lynette noted this:
"Every time I eat here there is always a steady stream of people coming and going. To me that is the sign of a great cafe – it's very popular, the meals are tasty, the service is good and there are no long waits."
4) Punnet Eatery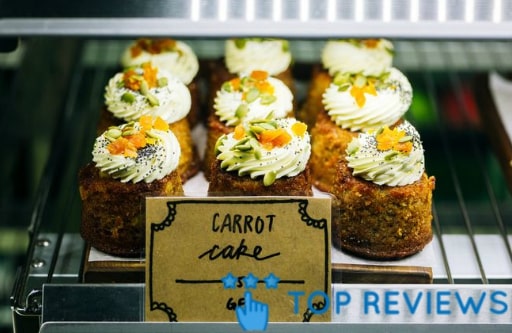 BEST FOR
Charming rustic cafe with a fun playground for kids
SERVICES
Breakfast, lunch, and brunch Cakes Functions Store
WEBSITE
https://punnet.co.nz/
ADDRESS
337 Newell Road, Tamahere, 3283, Hamilton, New Zealand
CONTACT DETAILS
+64 7-838 1901
For pick your own strawberry enquiries, call 07-859 1380

Restaurant email:

[email protected]


Staff email:

[email protected]

OPERATING HOURS
Monday – Thursday: 8.00 AM – 3.00 PM
Friday: 8.00 AM – 3.30 PM
Saturday & Sunday: 8.00 AM – 4.00 PM
*Note that their kitchens close at 2.00 PM from Monday – Thursday and 2.30 PM from Friday – Sunday

Holiday Hours
Christmas Day: closed
Boxing Day: 8.00 AM – 3.00 PM
New Year's Eve: 8.00 AM – 2.30 PM
New Year's Day: 8.00 AM – 2.30 PM
PRICES
Check out their menu and rates here
Near the Strawberry Farm and Country Providore store, Punnet Eatery is a rustic cafe with overhanging leaves, gentle lighting, and lovely banquet table.
The menu features wholesome meals made from seasonal ingredients, including fresh strawberries. You can also choose from their vegan, vegetarian, and gluten-free selections.
Curb your hunger by trying their avocado and green papaya salad. Savour your lunch with garlic lamb leg with charred rosemary or their signature Bang Bang Chicken Burger.
To top it off, they have irresistible fruit ice cream you definitely shouldn't miss. You might also want to take a look at their shop with homeware and grocery items.
Your kids will also have a great time here while playing in the outdoor sandpit with toys. You can also pick fresh berries together in the Strawberry Farm.
Rustic interior
Offers vegetarian, vegan, and gluten-free choices
Pet-friendly
Ordering app available
Has a kids playground
5) Cinnamon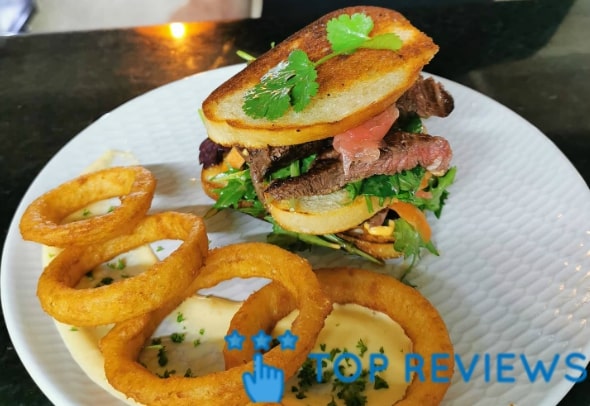 BEST FOR
Bustling suburban cafe with professional and friendly staff
SERVICES
Breakfast Lunch Brunch Drinks
WEBSITE
https://cafecinnamon.co.nz/
ADDRESS
201 Sandwich Road, St Andrews, Hamilton 3200, New Zealand
CONTACT DETAILS
07 849 0632

[email protected]

OPERATING HOURS
Monday – Friday: 7.00 AM – 5.00 PM Saturday & Sunday: 8.00 AM – 5.00 PM
PRICES
Kindly see their rates through this link
Indeed with Cinnamon, the good times keep rolling. The laid-back cafe offers amazing food, coffee, and service time and time again, as their customers can vouch for.
Located in St Andrews suburb, dropping by is easy with plenty of free parking outside. It opens early 7 days a week to serve you breakfast, lunch and brunch.
Compared to others, its menu has some unique choices. Their nourish bowls (can be gluten-free, dairy-free, or vegan) will detoxify your body while making you full.
They also serve tasty taco delights with your choice of pork, prawn, or kumara. Trust us when we say you should try their egg benedict, blueberry pancakes, or keto chicken caesar.
Wash it all down with a delicious hot choco drink or a creamy latte. By the way, flat white, long black, short black, and macchiato coffee are also available.
Caters to vegetarian, vegan, and gluten-free diets
Has a toy box for kids
Free parking
Customer Reviews
The cafe gives clients a reason to smile with their friendly banters and consistently delicious food.
Check out Karin's review on Tripadvisor:
"Cinnamon is my go to cafe when all else fails. I always know the I will receive great customer service the staff are welcoming and exceptionally attentive. The food is consistently great and the coffee is wonderful. I often have a spicy coconut milk chai latte it is the best in town. It is also very kid friendly with a toy box. I love Cinnamon it such a relaxing place to meet friends for brunch and coffee."
Moreover, Brittney told of her experience at one of the best cafes in Hamilton:
"I want to give a little recognition to Cinnamon as every visit we receive amazing service. Every single time we visit we are warmly welcomed by the staff with massive smiles and great positive energy. The team are always so helpful and are happy to help cater to your needs in any way they can.
Although always quite busy, the cafe has lovely decor is just the perfect place to relax. Even more perfect on a sunny day as there is the opportunity to sit outside.
Coffees and drinks are always very well made and have great flavour. They also offer the most delicious cabinet treats. I am yet to try anything savoury as my go to is always sweet. Especially the oaty caramel slice."
6) Urge Coffee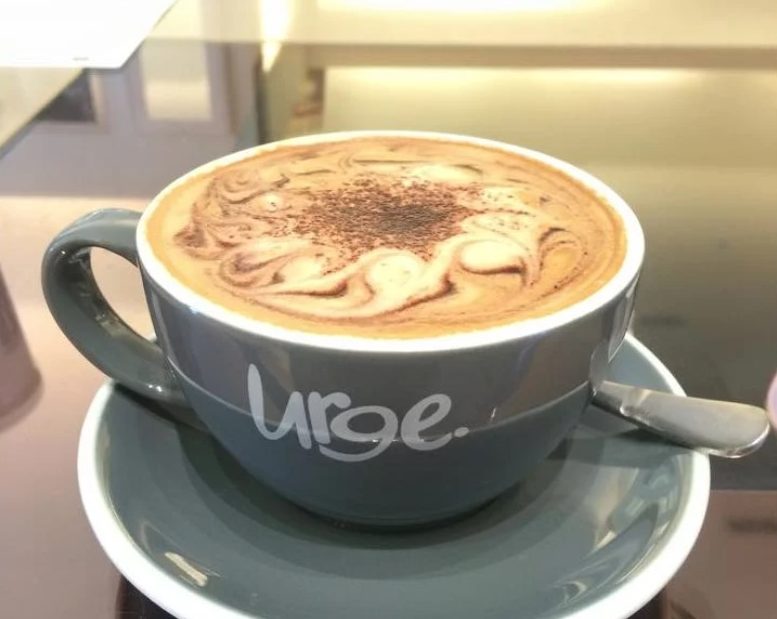 For over 60 years, Urge Coffee and Tea Boutique has been a fan-favorite when it comes to good coffee, tea, and food in Hamilton. As both an award-winning cafe and retail store, they can provide you with almost everything you might need to relax. The cozy ambience and welcoming atmosphere certainly helps bring customers in, too.
As the second largest coffee roaster in New Zealand, Urge Coffee can offer over10 different coffee blends, and continues to experiment on recipes to suit each individual.
Head on to their place and experience product and service like no other.
Large selection of coffee and tea
Amazing customer service
Elegantly-decorated café shop
Full menu is not available online

More on drinks than food
Customer Reviews
Read some of the feedbacks left on Urge Coffee's Google Review:
"I've been here a few times. Great place for a coffee when you're going along main Street.

They have a selection of different coffee beans to chose from, and provide a consistently good coffee to match their selection. There is some cabinet food, kitchen food, as well as chocolate truffles to pick from for food.
I personally got a flat white and loved it. My friend got the mocha pictured and as you can see, they also present their drinks well." – Ryan Murray
"Beautiful ambience. Amazing menu board, lovely looking cups that you can buy. So many options for tea and coffee even iced beverages. Polite staff, simple menu not lots of things in the food menu but it keeps things simple and easily manageable at the store. I ordered Creamy mushroom and spinach. It's good enough for one person. Best thing is the look and feel of the boutique. If you're going with your mum, dad, friends, partner or for a good meeting, do try it." – Angel M.
7) The Olde Creamery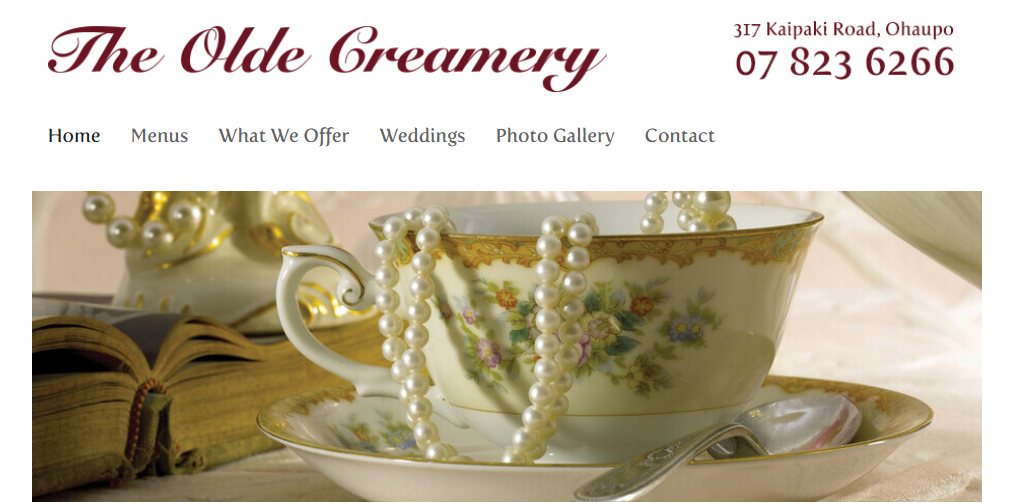 BEST FOR
Country Cafe in a Historic Building
SERVICES
Cafe, Gift Shop, High Teas, Conference Facilities, Accommodation, Weddings
WEBSITE
https://www.oldecreamery.co.nz
ADDRESS
317 Kaipaki Road, Ohaupo
CONTACT DETAILS
Phone: 07 823 6266
Email:

[email protected]

OPERATING HOURS
Monday & Tuesday – By appointment only for groups over 20 and Conferences
Friday, Saturday & Sunday 10am – 4pm
Weddings and private functions 9am-11pm
Can extend hours for special occasions
Closed all Public Holidays
PRICES
Menu
The Olde Creamery is a cafe that offers country food and peaceful ambience to diners. Their goal is to create a peaceful spot that can serve as a resting place for people away from the hustle and bustle of the city. They are located 15 minutes away from Hamilton, Cambridge, and Te Awamutu.
Their menu includes a wide variety of dishes, some of which include summer salads, open sandwiches, lamb shanks, desserts, and more. They serve leaf teas, coffees, and are a fully licensed venue, but they're particularly well known for their Victorian High Teas, which do need to be booked a day ahead.
Their cafe provides facilities for weddings, conferences, and on-site accommodations in the Rose Cottage. There is also a delightful French-styled gift shop to browse through when visiting.
Boutique wedding venue
Peaceful ambiance
Offers Victorian High Teas
Winner of various awards in service and hospitality
May be hard to book a reservation
8) Two Birds
BEST FOR
Meals from Free-Range Chickens
SERVICES
Food, Drinks, Catering
WEBSITE
https://www.twobirdscafe.co.nz
ADDRESS
Clyde Street Shopping Centre Hamilton East
Hamilton 3216
CONTACT DETAILS
(07) 856-8508

[email protected]

OPERATING HOURS
Mon-Fri 7:30am–4pm
Sat-Sun 8:30am–2:30pm
Public Hols 8:30am–2:30pm
PRICES
Menu
Two Birds is a cafe that offers meals made from free-range chickens. Their goal is to share with their diners the nutritional benefits of eating free-range meals.
They have a wide range of dishes to offer from their menu. As a plus, they also have vegan options available.
You can find them at the Clyde Street Shopping Centre. If you can't dine in, they also have catering services available for those interested.
Handmade food
Uses free-range chickens
Vegan options available
Catering available
9) Babaganush

BEST FOR
Authentic Turkish Food
SERVICES
Dine-in, Takeaway, and Delivery
WEBSITE
https://www.babaganush.co.nz
ADDRESS
379-381 Grey Street, Hamilton East, Hamilton 3216, New Zealand
CONTACT DETAILS
07 856 3588


[email protected]

OPERATING HOURS
Tuesday to Sunday 11am–9pm
PRICES
Menu
If you're on the hunt for Authentic Turkish cuisine, then the next entry on our list may satisfy your palate.
Babaganush is a restaurant-cafe that has been serving the area for several years. Located in Hamilton East, Babaganush has steadily built up a reputation for providing great service and equally great food, both to be enjoyed in a warm, comfortable environment.
The menu at Babaganush features an extensive array of dishes, with vegetarian, meat, chicken, and seafood options available. Customers can take their pick from pizzas, platters, various entrees, salads, kebabs, iskenders, and stuffed pide.
Some of our personal favourites include the Margarita pizza, the Sultan Meze platter, the Kalamari Meze, the Beef and Pear Tangine, and the Haloumi and Roasted Beetroot salad.
Open from Tuesdays to Sundays, Babaganush is often busy, so those who would like to enjoy the food without the wait can opt for the restaurant-cafe's takeaway or delivery options.
Great service
Cosy atmosphere
Reasonably priced dishes
Authentic Turkish dishes
Customer Reviews
Read some of the feedbacks left on Babaganush's Google Review page:
"Amazing customer service by the staff at Babaganush tonight. Really made me and my party feel very special while dining in. Food was delicious too."
"Great service, warm and busy surroundings, fantastic food. We even got a carpark immediately outside, so all the stars were aligned. Yes I will return with a smile. BB"
10) Gather Foodhouse
Gather Foodhouse is a cafe located on Somerset St and offers fine cuisine made by local chefs.
Whether you're craving for homemade smoothies, milkshakes, tea, or coffee, or if you're thinking about eating a variety of food, Gather is ready to serve them for you.
Simply looking at Gather's menu has got our mouths watering!
We like the idea of their cabinet food being changed daily, so customers are always in for something new.
Another great thing about Gather is that they cater to a range of dietary requirements, you just have to let their team know.
For the most part, Gather's customers love the place. They vouch for their excellent service, great food, and great vibes and ambiance. And we completely agree with all of these!
Excellent service
Nice ambiance
Delicious food 
Cabinet food changed daily 
Caters to different dietary requirements 
Customer Reviews
"Superb service, cool vibes, beautiful food! I had the steak sandwich and it was so juicy and flavourful! Best steak sandwich in town! My friends daughter had the berries and cream pancakes and the presentation was immaculate and flavour was spot on! Highly recommend! The cakes in the cabinet looked delicious so I'll be trying those next :)" — Lisi Amei Walters
"Food is great, coffee is great and staff are friendly! Nice atmosphere in a small tucked away cafe. Perfect for breakfast or lunch.
100% recommend!" — Clare Williams
11) Willow Glen Cafe
SERVICES
Cafe and wedding venue
WEBSITE
http://willowglen.nz
ADDRESS
934 Gordonton Road 3281
CONTACT DETAILS
Phone: 07 824 3691
Mobile: 021 026 26530
Email: [email protected]
Facebook: Willow Glen Cafe
OPERATING HOURS
Tuesday – Sunday, 8:00 AM – 4 PM
The Willow Glen Cafe provides a kind welcome, excellent service, and delectable food. They are in Gordonton, around a 6-minute drive from Rototuna stores.
They provide breakfast, lunch, and coffee seven days a week. The counter and cupboards are brimming with a variety of handcrafted savory and sweet alternatives that are rotated seasonally.
In addition to the cabinet food, there is an all-day menu with a variety of delectable options. Willow Glen serves a Farmer's Big Breakfast, fresh muesli, waffles, and more to start the day. Pulled pork tacos, beef burgers, and fish and chips are among the lunch options. There is also a children's menu and a wonderful specials board that changes daily.
You may also dine outside in the magnificent garden, which was created by the famed Eion Scarrow of Dig This, one of NZ's television history greats. The grounds are continually being enhanced, with a combination of mature trees and new plantings, as well as a big grass that serves as the ideal backdrop for that special occasion.
Stunning and calming spaces
High-quality menu
Affordable rates
Customer Reviews
Staff were more than accommodating
"Coffee was nice and so was the food. Was a little weird being served bananas with their skins on but otherwise it was great. Staff were more than accommodating when they thought we were on a keto diet as their menu didn't have keto options I don't think." – Jess Fowlie
"Great place to hang out with friends or families over coffee.
"Great place to hang out with friends or families over coffee. The staff is very friendly and the cafe surroundings are quite unique compared to other coffee cafes. You will be surrounded by nature and gardens. I highly recommend you to try it once for yourself. During busy periods, parking can be a challenge." – Ravi Lal
And that's all for our list of the best cafes in Hamilton. Now you know which cafe you should go to for a delicious breakfast and coffee!
Have you got any questions or comments about our list? Provided you have one, leave us a message, and we'll get back to you.
Planning on having authentic Italian food for tonight? If you are, you can read about the best Italian restaurants in Hamilton.