Wellington is known for its cafes, wines, and restaurants, which are all unique and inviting, perfect for satisfying your palate and completing your day. If you're strolling by the city soon, we encourage you to try out some of the best cafes in Wellington listed here.
Cafes are like a home away from home, where you can catch up with your friend while sipping a tea latte. You can also read a book comfortably as soft jazz plays in the background.
To help out cafe lovers, we went looking for the top cafes in the area. Anyway, here are the coolest and best cafes in Wellington today:
1)  Fidel's Cafe – Cuba Street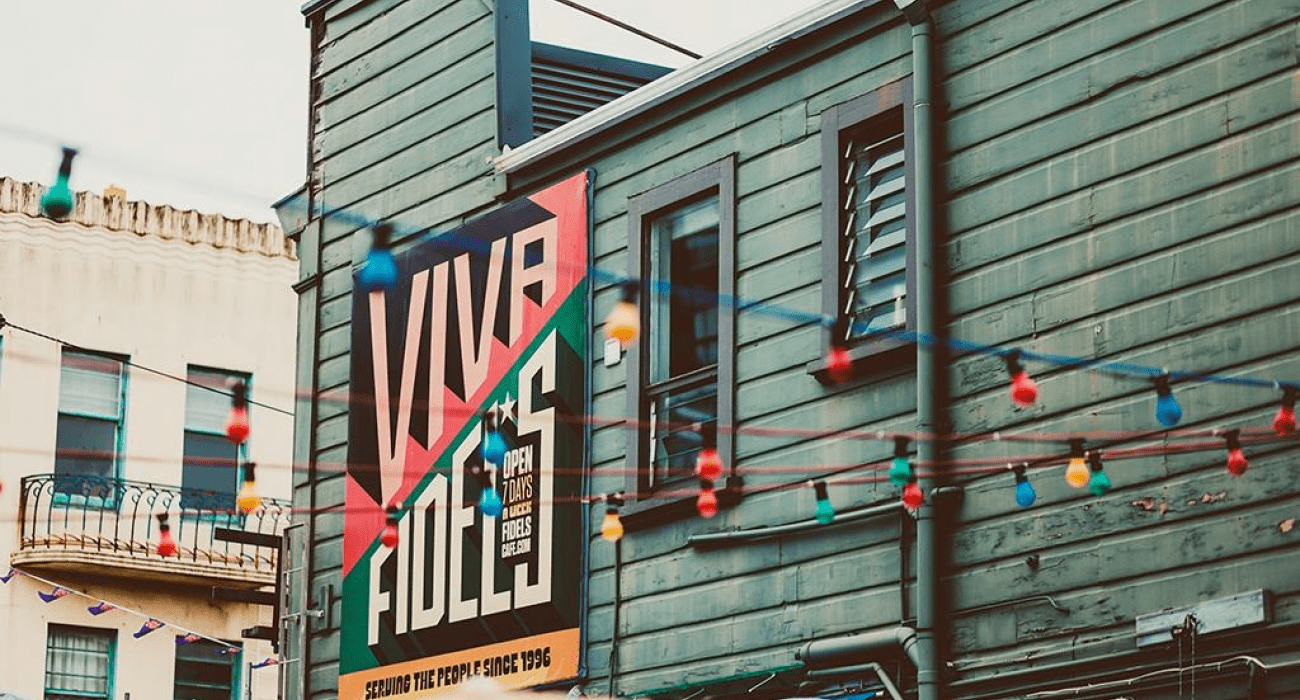 Website: http://www.fidelscafe.com/
Go back in time to 1950s Cuba and relish their freshly sourced foods like the special quesadillas, Beef and Bacon Burger, pizzas, and fried chicken — and don't forget the crunchy, tasty hash browns.
Try the Popeye juice, which is mixed out of pineapple, apple, spinach, and mint. Classic desserts of carrot cake, chocolate brownies, and the yoghurt-filled, sweet timtam cake.
There are a selection of foods to choose from with gluten-free, dairy-free, vegan, and vegetarian diets too, so you're all covered.
The cafe is lightly boisterous with a kind of a cheerful and continuous ambient noise. It is packed with vintage memorabilia, pictures, and football.
This famous cafe in Wellington opened its doors in 1996 with owner Roger Young. It's known for its renovated facade and Cuban cigar smoking place.
2)  Hillside Kitchen and Cellar – Thorndon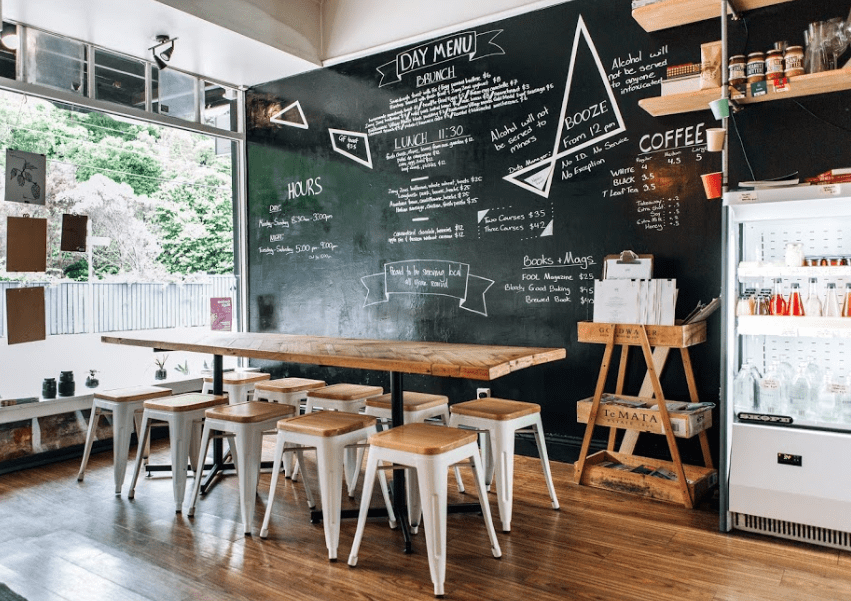 Website: http://www.hillsidekitchen.co.nz/
Hillside Kitchen and Cellar is a relatively small vegetarian cafe with a round striped roof located in Thorndon.
It won the Top 100 restaurants in New Zealand back-to-back in 2017 and 2018 and it was featured in the Truth, Love, and Clean Cutlery that guides Kiwis through the healthiest and most sustainable places to eat.
Visit this cafe on the weekends mid-morning and have brunch with smoked tomato baked beans, sourdough toast, omelettes until half past two. They're light and healthy and fill your stomach.
Or have dinner serving beetroot and mixed grains and pumpkin, sage, and miso. Their menu changes a lot depending on the fresh produce and availability so it's great to be surprised every time you visit this cafe-restaurant.
They make the meal creative, presentable, meatless, and delicious.
3)  Salvation Coffee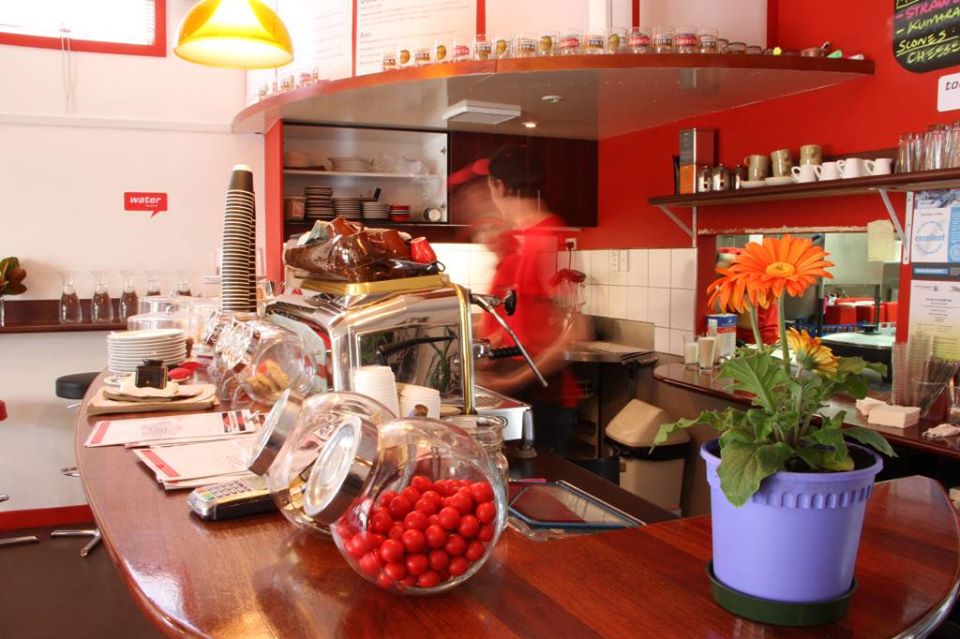 Website: http://www.salvationcoffee.co.nz/
A cafe situated in Newtown Wellington, Salvation Coffee has a boutique coffee roaster and makes and serves premium coffee and comforting food coupled with warm customer services.
Its Chefs under the Granny Ruby's Kitchen brand whip up rustic comfort food, which perfectly complements their coffee.
Salvation Coffee's Venue is available to hire for private (parties) events, meaning you can hire out the entire cafe for any event, or book a large table for a get-together. They can also provide a special menu for your group and theme your event anyway that you require.
4)  Willi's Kitchen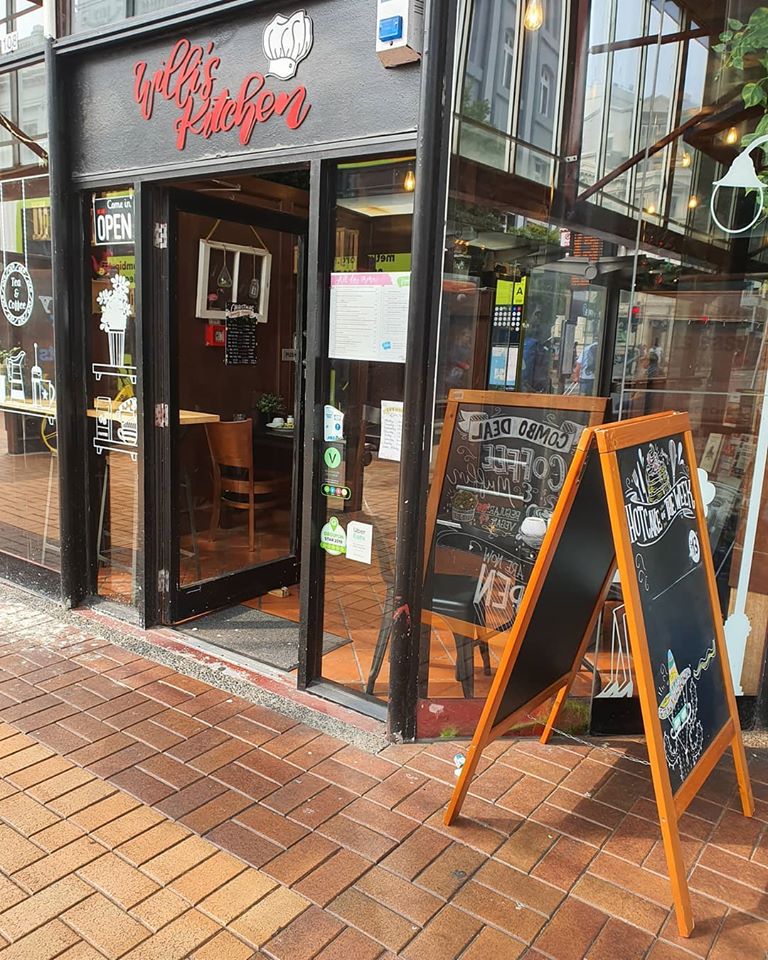 Website: https://www.facebook.com/pg/willi.kitchen
Willi's Kitchen is the best eating spot for Asian-European fusion cuisine. A favorite of breakfast lovers, Willi's Kitchen has meat-filled and vegan meals on their menu. Willi's Kitchen also sells a lot of vegan treats such as vegan desserts, sausage rolls and pies. They also have different plant-based options for their hot drinks.
5)  TaiyaKiwi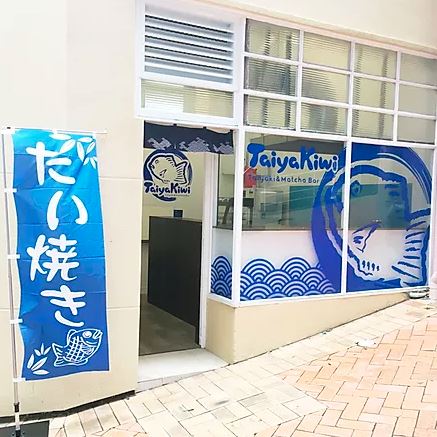 Website: https://www.taiyakiwi.co.nz/
Looking for Japanese sweets? How about genuine Matcha treats? Then look no further and visit TaiyaKiwi!
TaiyaKiwi's mission is to bring authentic Taiyaki & Matcha, starting in Wellington.
Their menu features Matcha, a world-famous superfood and low-calorie Taiyaki which are ideal for those who are conscious about their healthy food choices!
​
6)  Gelissimo Gelateria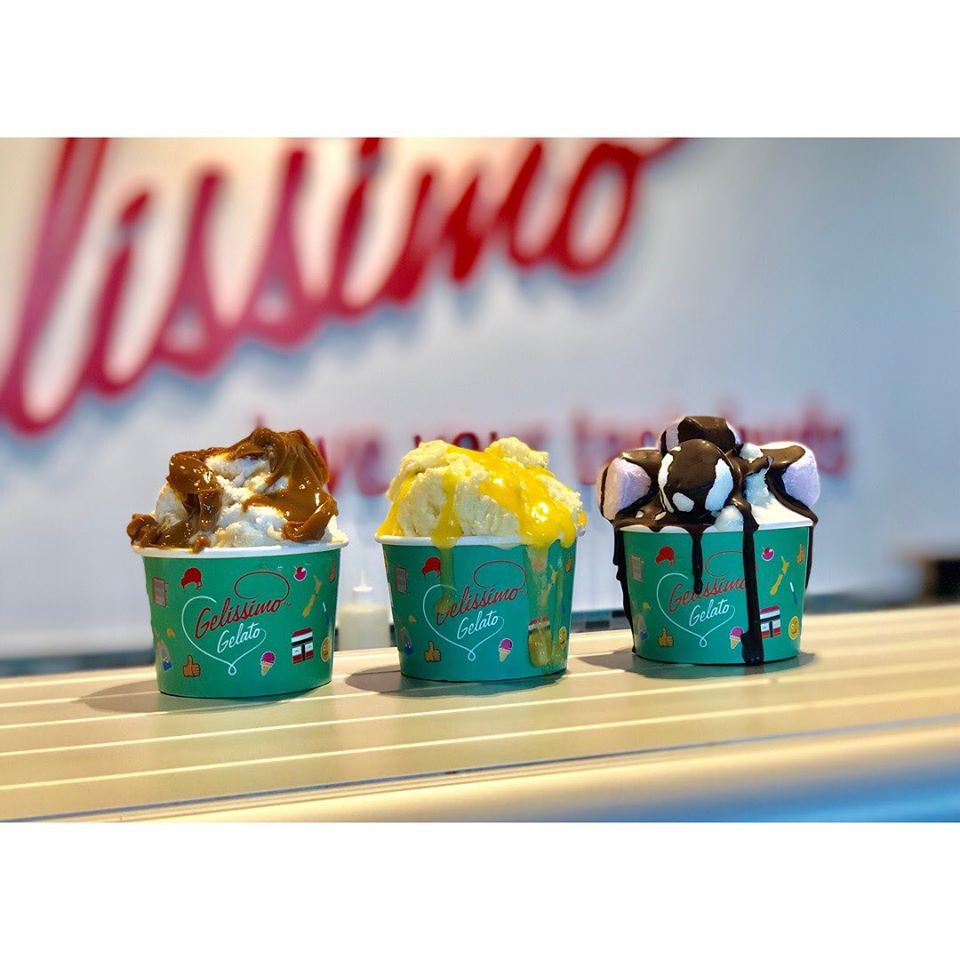 Website: http://gelissimo.co.nz/
Gelissimo Gelato is an award-winning gelateria. In 2011, they won 2 Gold Medals and 1 Silver Medal in the  NZ Ice Cream Awards Gelissimo.
At their Gelateria on Wellington's Waterfront, their small team shares their passion for gelato with all. Every batch of gelato is made using 80% fresh organic milk. This gives Gelissimo a superior creamy quality compared to using larger amounts of dry milk powders.
For their sorbetto, they're constantly seeking suppliers that can provide the most flavoursome ingredients, be it the best organic ginger beer, tree-ripened organic feijoas, heritage plums from Hawks Bay or the sweetest mandarins from the orchards of Gisborne.
7)  Common Ground Waitohi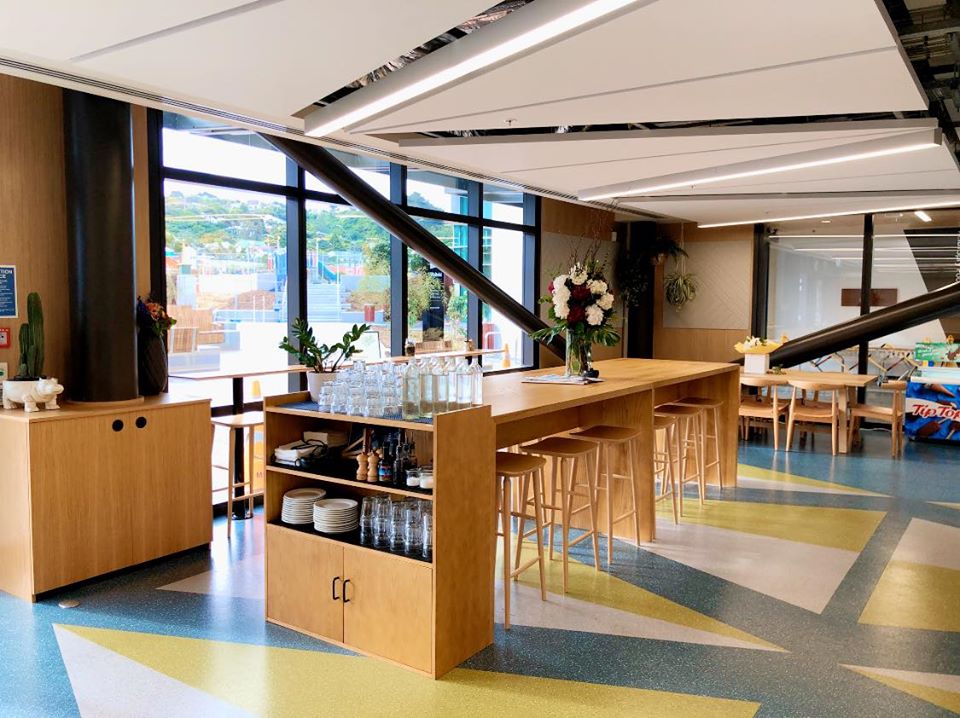 Website: https://www.facebook.com/CG.Waitohi/
Common Ground Cafe is part of the Waitohi Hub which consists of the Keith Spry Swimming Pool and the newly built Johnsonville Library.
Common Ground Waitohi offers a huge space for those who want to kick back and relax in their library, their cafe, or their courtyard. You can take a seat in the cafe, perch on the mezzanine, or find a little nook that feels like you.
As huge fans of food, coffee and hospitality, they're passionate about creating heart-warming food that's wholesome, tasty and sometimes slightly naughty. Common Ground Waitohi's menu specialises in all day brunch, fresh salads, in-house baking and caters to a range of diets including gluten-free, vegetarian, and vegan.
8)  Gemini Cafe Wellington

Website: https://geminicafewellington.business.site/
Gemini Cafe offers Breakfast, lunch, coffee, iced drinks, and sandwiches! Customer favorites include their signature iced coffee and environment-friendly breakfast consisting of free-range eggs, free-range bacon, sausages, roasted tomato mushroom with fries or hash browns.
As a local kiwi café, Gemini Cafe specialises in unique drinks, and Asian-inspired innovative food options that cater to many different dietary needs and choices.
One of their customers posted a five-star review: "The place was a little small but was a good place to catch up with friends. Enjoyed a burger and fries with a crazy caramel shake. Looking forward to coming through again."
9)  Verve Cafe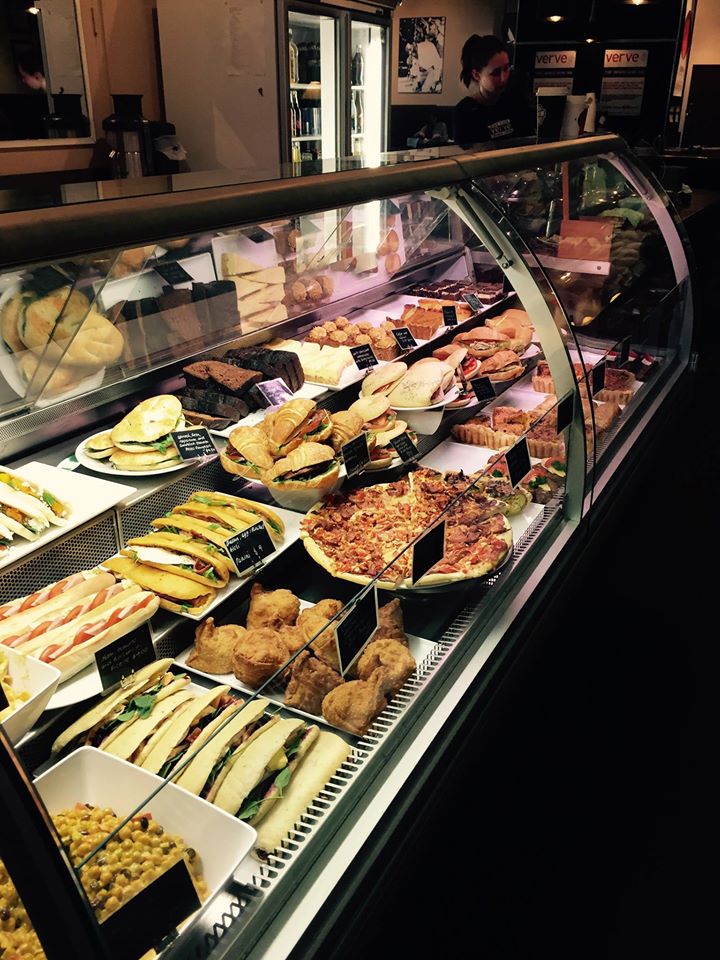 Website: https://www.facebook.com/pg/vervewellington
At Verve Cafe, you can choose from a wide variety of cabinet food, which is quick to prepare and filling to the body and soul!
They also sells Harney & Sons premium tea, offering a great selection of 10 different teas: Dorchester breakfast, Earl grey, Lemon herbal, Apple cinnamon, Paris, Chocolate mint, Peppermint, Strawberry kiwi, Tropical green, and Gunpowder green.
10)  Cafe Breton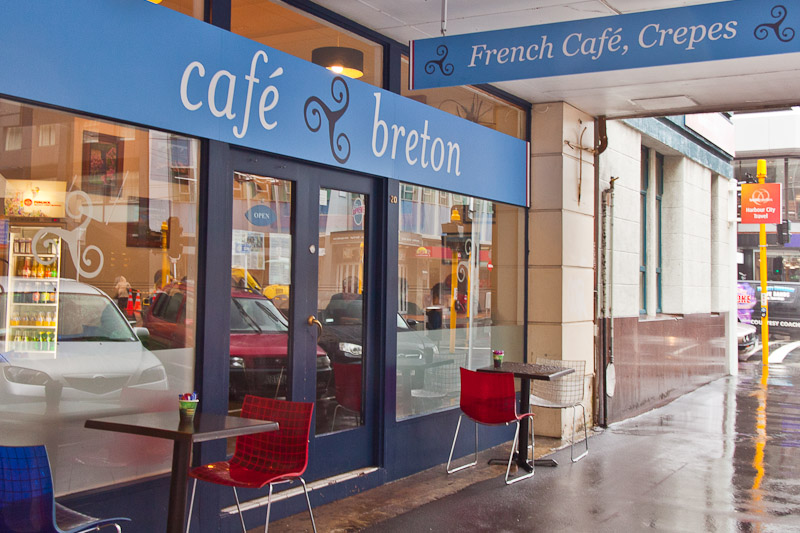 Website: http://www.cafebreton.co.nz/
Cafe Breton is Wellington's latest French cafe and authentic creperie.
Visit this elegant cafe for a taste of Brittany, delicious savoury buckwheat crepes and of course amazing sweet crepes, both served with a variety of fillings. They also serve tempting French classics such as the Croque Monsieur (French toasted sandwich) French Onion Soup, Omelettes and Quiches.
Feeling hungry? Try the Breton Platter with homemade smoked salmon and Moules Marinieres (fresh mussels cooked in white wine). For those with a sweet tooth, they also have Macarons, Éclair au Cafe, rich Chocolate Mousse and Mille Feuille.
11)  Coffee Supreme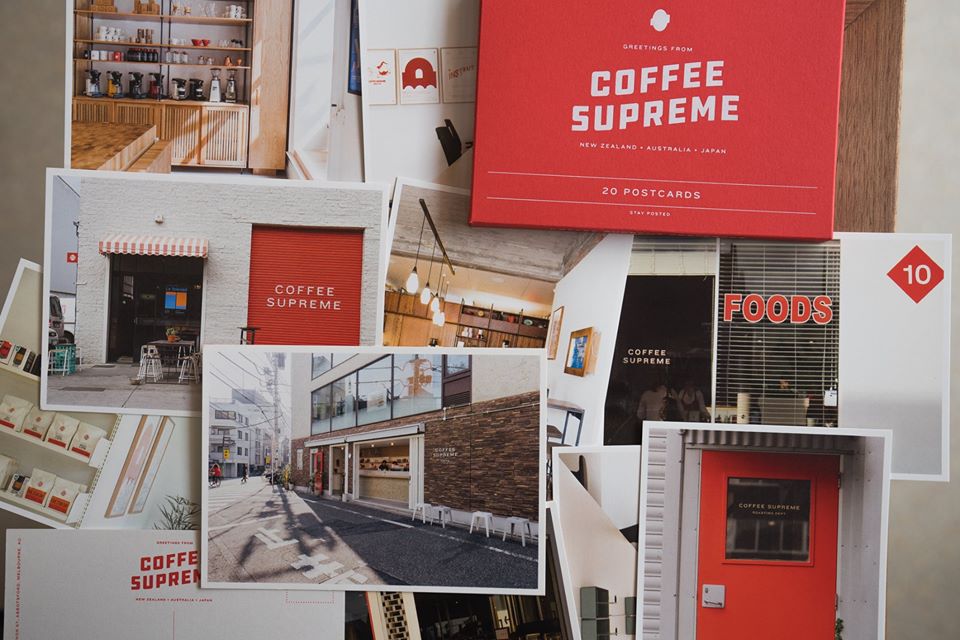 Website: https://www.facebook.com/coffeesupremenz
Powered by our delicious coffee and the brilliant filter machines by Moccamaster, Coffee Supreme offers Coffee For The Office, an annual subscription where the coffee arrives every Monday morning, so if you don't have to visit their cafe, you can still have your fix!
As an independent coffee roaster, they have been supplying cafes, homes and offices all across New Zealand, Australia and Japan. You can find their Wellington location here: https://www.coffeesupreme.com/pages/store-locator?group=new-zealand.
12)  Astoria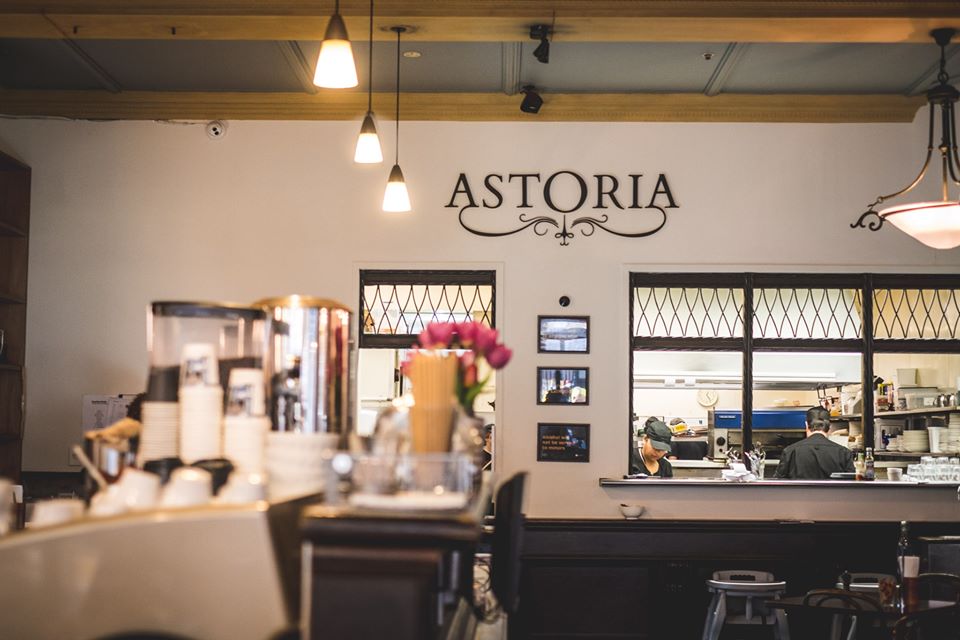 Website: https://www.astoria.co.nz/
Set in the iconic Midland Park, Lambton Quay, Astoria has proudly served Wellington customers daily since 1996.
At the heart of their operation is a 1950's gas fired, 5 kilo, Vittoria coffee roaster that allows them to masterfully craft their house blend.
Vegetarian, vegan and gluten-free diners have choices in their menu and all their produce is free range where possible. Their bakers prepare fresh bread, cakes and biscuits daily and their coffee is roasted on site. Their chefs source grass-fed, free-range New Zealand beef from prime Angus, PrimeStar and Wakanui beef, which has been aged for 21 days.
Whether it's a quick meeting and coffee, a relaxed brunch or a leisurely dinner with a bottle of wine, Astoria's ready to welcome you.
13) Pandoro Panetteria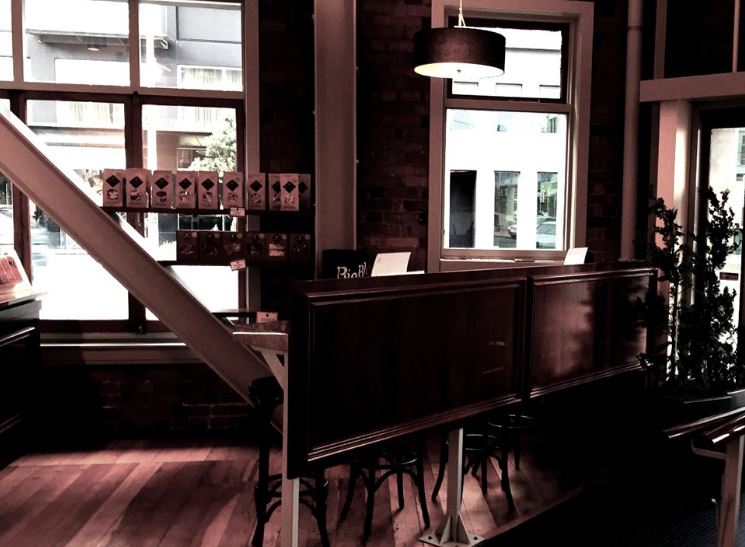 Website: http://www.pandorowellington.co.nz/
Pandoro Panetteria is a proudly family-owned business. Believing in the value of great food, produced the 'old fashioned' way with quality ingredients, they keep the Pandoro experience unique and personalised: you won't find a production line of machines doing all of the work, they're proud owner-operators  for over 20 years ago with the sole goal of producing and retailing the highest quality, authentic Italian Artisan bread and cakes.
From humble beginnings, as a small bakery in Auckland their loyal customers spread the word and now we have retail stores in both Auckland and Wellington and almost 200 staff in our family.
At Pandoro, their Artisan Bakers are passionate about traditional bread-making and ensure that every loaf that leaves their kitchens is made from the finest ingredients and treated with the same care as if it was being served to their own families. When visiting them, you can select from a wide range of loaves and specialty bread, sandwiches or cakes and then let their trained baristas work their magic on the soothing coffee accompaniment.
14)  The Larder – Miramar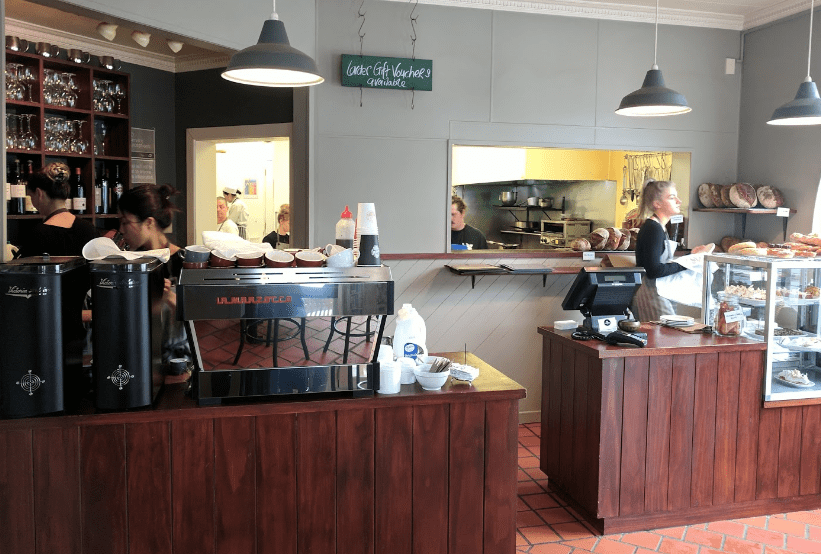 Website: https://www.thelarder.co.nz/
Moving away from the organic gourmets, check out the Larder. Here you have a wide choice of pastries, bacon and poached eggs, a cup of joe, sardines on bread, and of course, taste-perfect wines.
Each meal is presented in an artistic way that stimulates your appetite. So order some snapper burger with french fries, salad and pasta — share it with your parents or group of friends.
There is a homely, pleasant feel here. With cosy pictures and a view of the town outside, this is an excellent place to drop by in your spare time.
It's worth mentioning also that all the food has been sourced from local farmers and producers too. That keeps the food new and fresh with pure flavour locked in.
15)  Cable Top Cafe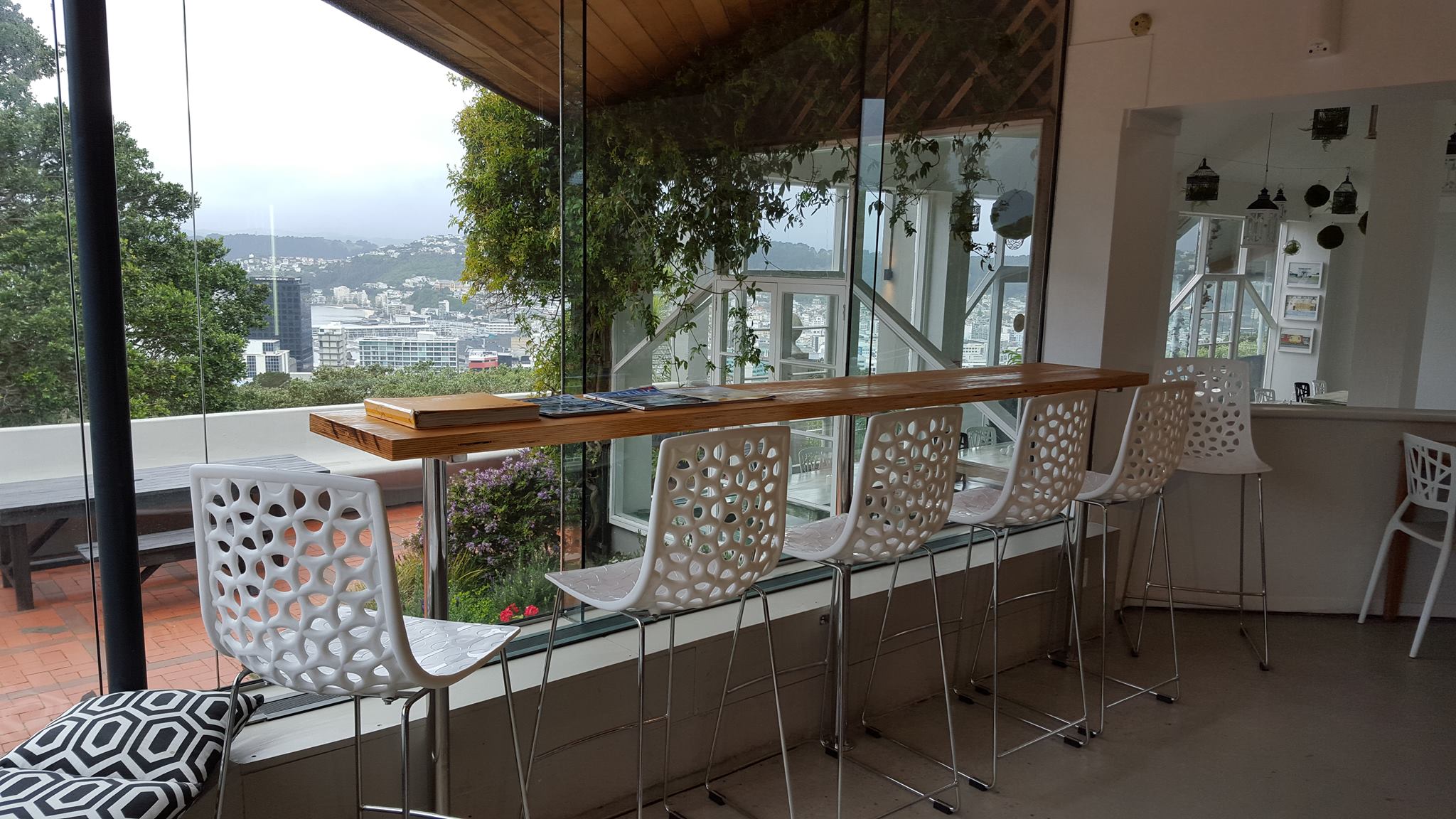 Website: https://cabletop.co.nz/
Open for seven days a week from 8am to 4pm, Cable Top Cafe is an ideal location for breakfast, brunch, morning tea, lunch, afternoon tea or just a good beer or glass of wine on any Wellington day!
They're also licensed to offer New Zealand a remarkable Event Space with views over Wellington, like no other.
For those looking for a unique space for their event, Cable Top Cafe has highly experienced event planners and managers toensure that you design and deliver a wonderful occasion in a beautiful spot for your guests. Big event or small, corporate, or highly personal, weddings, engagements, anniversary, birthday, music or just an opportunity to create something social for your friends or family, they can handle your event, and you can get in touch through calling 027 584 4424 or email: [email protected]
16)  Poquito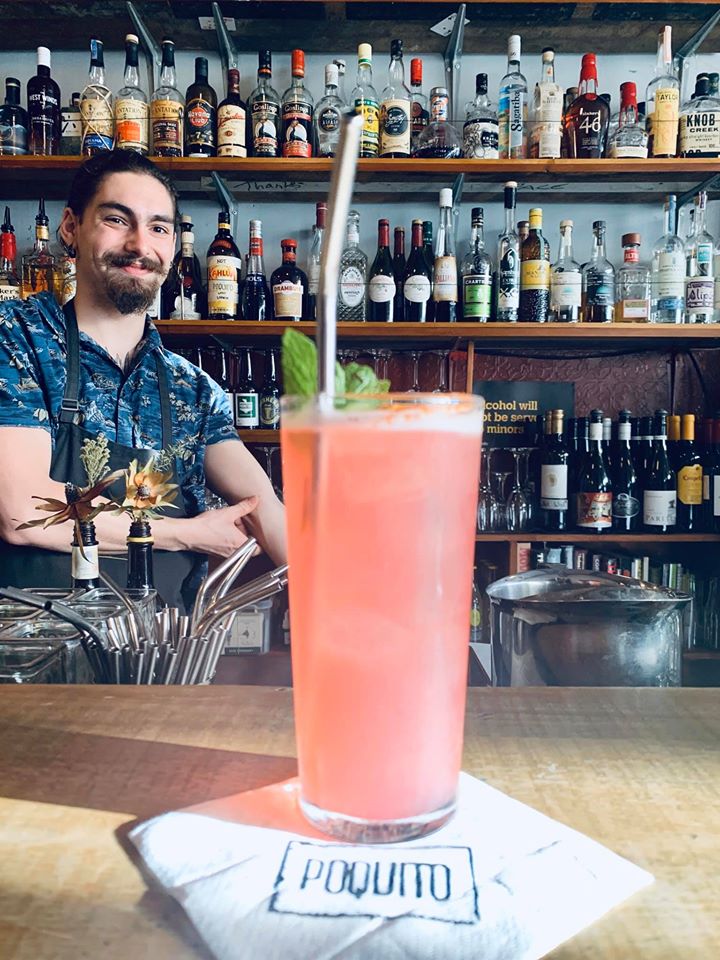 Website: https://www.poquitobar.com/
At the Crosshairs of Courtney Place and Tory street not far from Our Place (Te Papa National Museum of N.Z), towards the Capitals stunning waterfront, lies, Poquito, a small local establishment with a warm personality.
Poquito is the ideal destination for most occasions: from a quiet retreat for a heartwarming lunch, a quick stop for your caffeine fix or perhaps a late-night rendezvous.
At night, classic and inventive cocktails and fine whiskey can be enjoyed with live music playing that triggers memories of meaningful experiences and calls out for new ones.
An escape from the frantic factory cafe scene, Poquito is a genuine host with simple and satisfying daytime cuisine and all sorts of late-night remedies.
17)  Lamason Brew Bar – Lombard and Bond St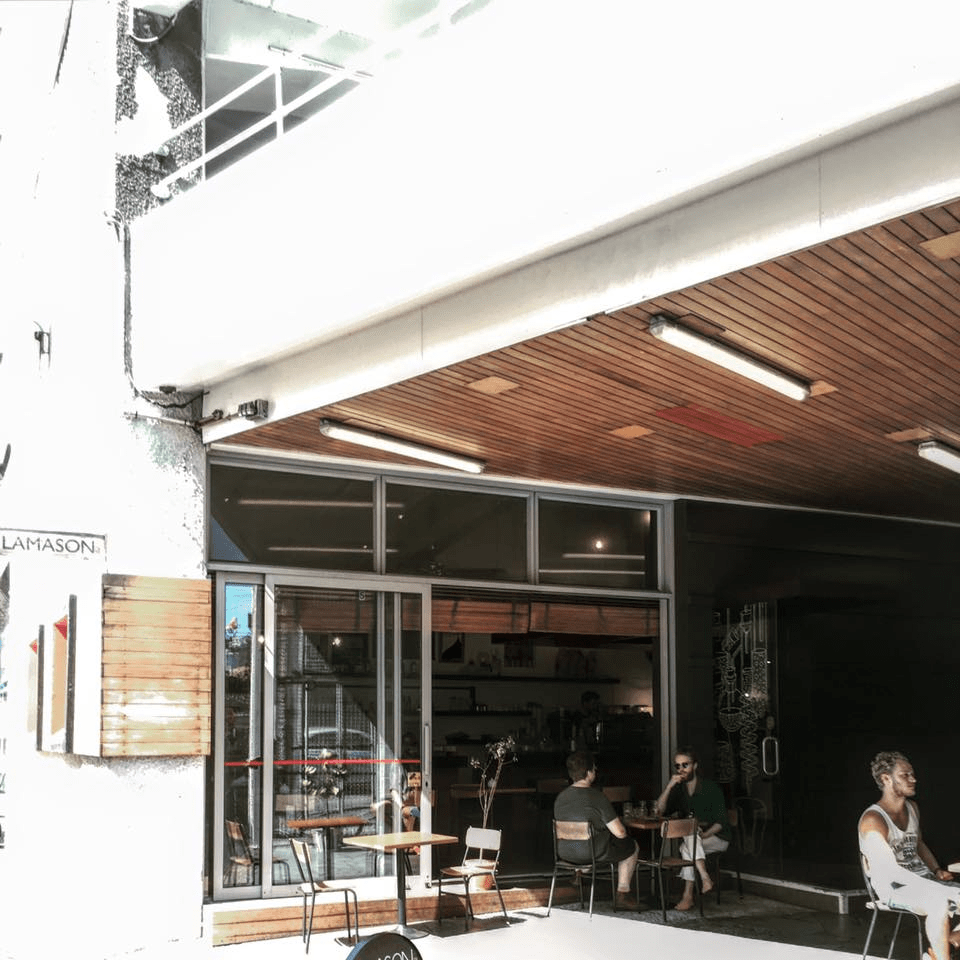 Website: https://bit.ly/2tCco28
Around Wellington, there are many coffee shops you can go to, but nothing beats their siphon-brewed espresso or their coffee drinks. That's why they're among our best cafes in Wellington.
Come in and order some hot or cold brewed coffee with a toastie. You will absolutely love the taste and richness of the flavour. You will also like the exquisite froth art in the form of an olive tree, flower, or others.
The cafe also has friendly and amusing staff who will treat you like a good friend. And they are polite too, as one customer mentioned that a staff member gave her some water without her asking and that's a plus.
It is a simple cafe where many people can hang and have a great quick lunch or dinner. If you are a coffee lover, at least you should visit the Lamason Brew Bar.
18)  Midnight Espresso – Te Aro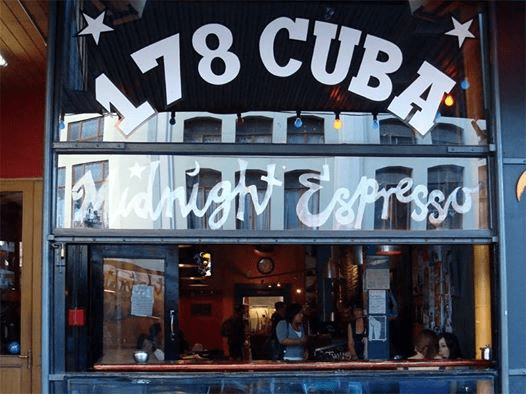 Website: https://www.facebook.com/midnightespressowlg/
Open from morning till the wee hours, Midnight Espresso is another one of the best cafes in Wellington. Their menu offers American, European, and Asian cuisine for variety and you have the option to make your food gluten-free or vegan.
Casual and fun, it's a place where you'll encounter diners reading a book with feet resting on the chair or writing before their laptops. It is almost like a coffee shop and game room at the same time (check out the cool Star Wars or Iron Man pinball machines).
Try their tempting vegan chocolate cake or some donuts for a dessert late at night with some tea before you return home. Prices are less expensive than other cafes around the block.
And bonus: the people are so nice and friendly that you'd like to return and spend some time here again. It lets you go back to the traditional and classic way to hang out.
---
That's all for now for your best cafes in Wellington. These places will serve awesome food (and coffee) to you and you will absolutely love it!
Have you tried any of these cafes before? Tell us all about it — what you ordered and if you have any favourites — by leaving a comment down below.
Since we've been talking about cafes and how good the coffee is, you might like to invest in a coffee maker so that you can brew or make one for yourself at home. Therefore, you can read about the best coffee machines in New Zealand.