Wellington is known for its cafes, wines, and restaurants, which are all unique and inviting, perfect for satisfying your palate and completing your day. If you're strolling by the city soon, we encourage you to try out some of the best cafes in Wellington listed here.
Cafes are like a home away from home, where you can catch up with your friend while sipping a tea latte. You can also read a book comfortably as soft jazz plays in the background.
To help out cafe lovers, we went looking for the top cafes in the area. Anyway, here are the coolest and best cafes in Wellington today:
1)  Fidel's Cafe – Cuba Street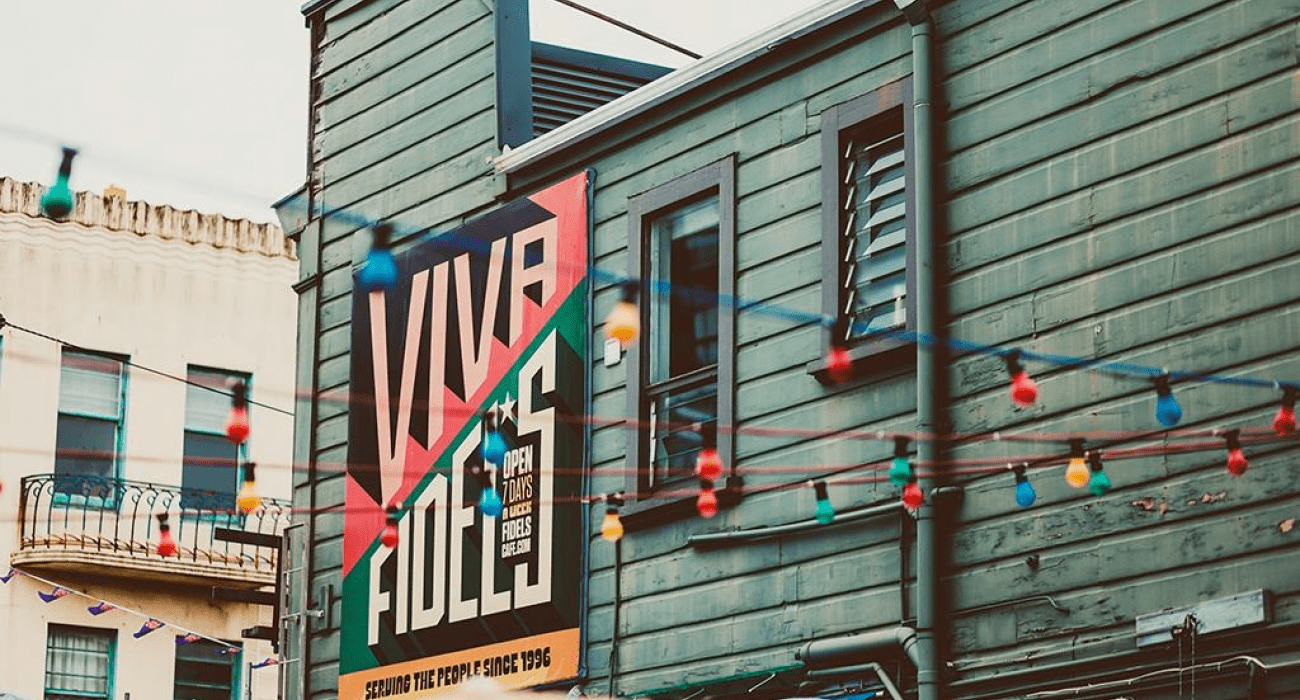 Website: http://www.fidelscafe.com/
Go back in time to 1950s Cuba and relish their freshly sourced foods like the special quesadillas, Beef and Bacon Burger, pizzas, and fried chicken — and don't forget the crunchy, tasty hash browns.
Try the Popeye juice, which is mixed out of pineapple, apple, spinach, and mint. Classic desserts of carrot cake, chocolate brownies, and the yoghurt-filled, sweet timtam cake.
There are a selection of foods to choose from with gluten-free, dairy-free, vegan, and vegetarian diets too, so you're all covered.
The cafe is lightly boisterous with a kind of a cheerful and continuous ambient noise. It is packed with vintage memorabilia, pictures, and football.
This famous cafe in Wellington opened its doors in 1996 with owner Roger Young. It's known for its renovated facade and Cuban cigar smoking place.
2)  Hillside Kitchen and Cellar – Thorndon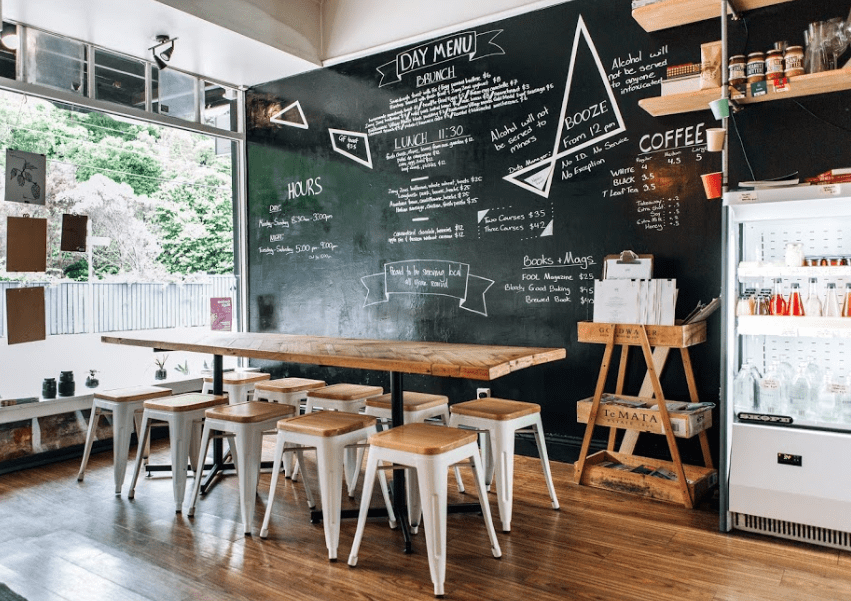 Website: http://www.hillsidekitchen.co.nz/
Hillside Kitchen and Cellar is a relatively small vegetarian cafe with a round striped roof located in Thorndon.
It won the Top 100 restaurants in New Zealand back-to-back in 2017 and 2018 and it was featured in the Truth, Love, and Clean Cutlery that guides Kiwis through the healthiest and most sustainable places to eat.
Visit this cafe on the weekends mid-morning and have brunch with smoked tomato baked beans, sourdough toast, omelettes until half past two. They're light and healthy and fill your stomach.
Or have dinner serving beetroot and mixed grains and pumpkin, sage, and miso. Their menu changes a lot depending on the fresh produce and availability so it's great to be surprised every time you visit this cafe-restaurant.
They make the meal creative, presentable, meatless, and delicious.
3)  Salvation Coffee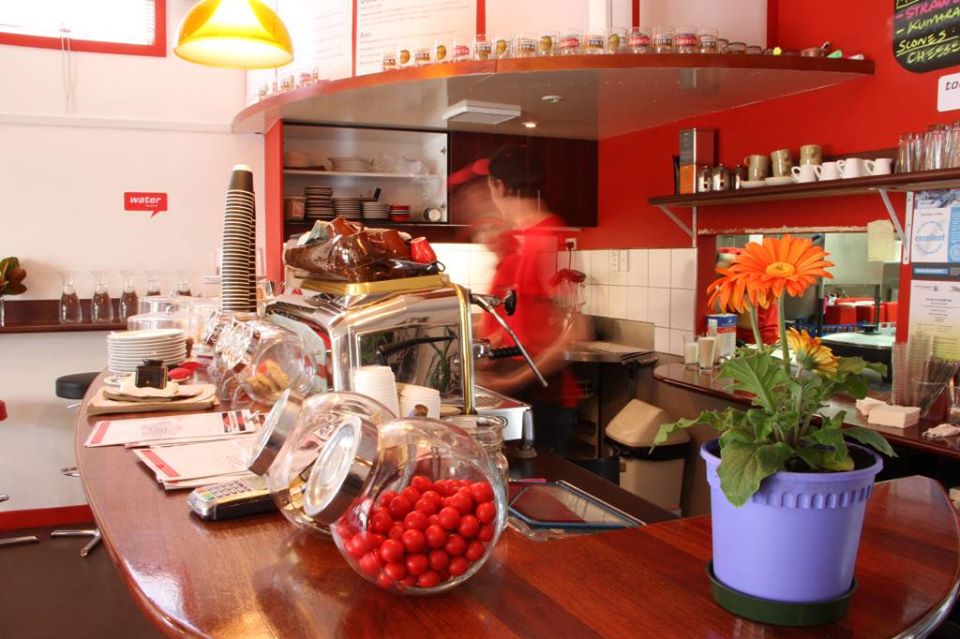 Website: http://www.salvationcoffee.co.nz/
A cafe situated in Newtown Wellington, Salvation Coffee has a boutique coffee roaster and makes and serves premium coffee and comforting food coupled with warm customer services.
Its Chefs under the Granny Ruby's Kitchen brand whip up rustic comfort food, which perfectly complements their coffee.
Salvation Coffee's Venue is available to hire for private (parties) events, meaning you can hire out the entire cafe for any event, or book a large table for a get-together. They can also provide a special menu for your group and theme your event anyway that you require.
4)  Willi's Kitchen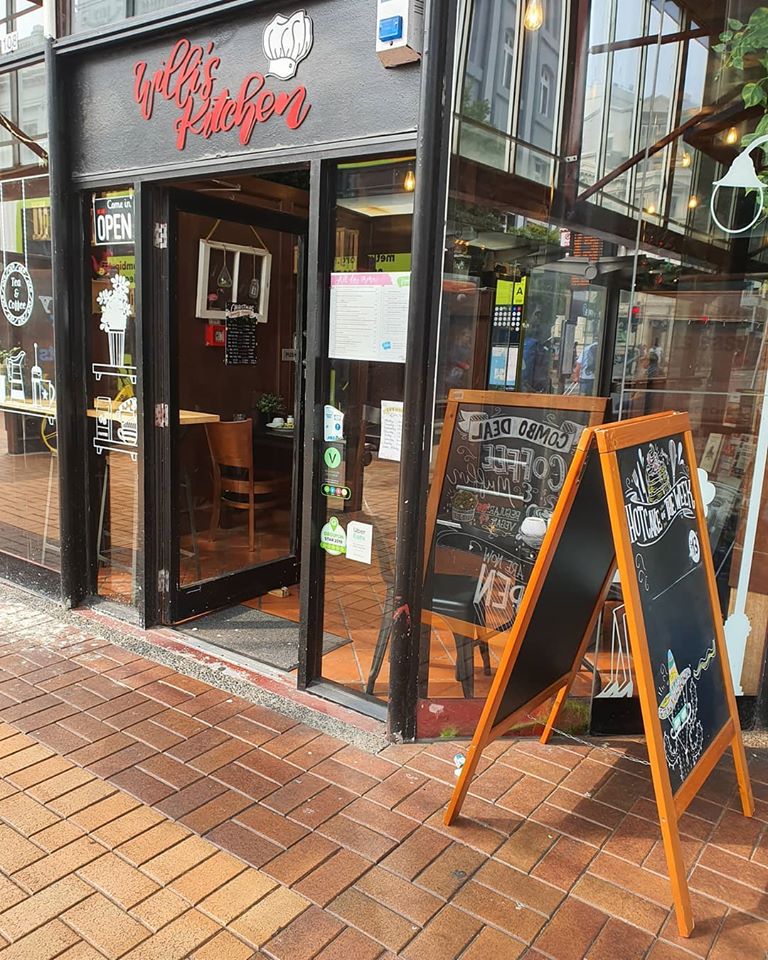 Website: https://www.facebook.com/pg/willi.kitchen
Willi's Kitchen is the best eating spot for Asian-European fusion cuisine. A favorite of breakfast lovers, Willi's Kitchen has meat-filled and vegan meals on their menu. Willi's Kitchen also sells a lot of vegan treats such as vegan desserts, sausage rolls and pies. They also have different plant-based options for their hot drinks.
5)  TaiyaKiwi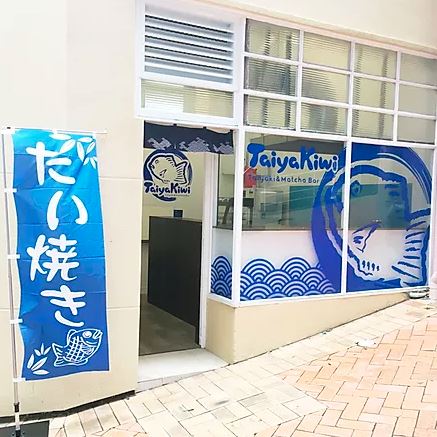 Website: https://www.taiyakiwi.co.nz/
Looking for Japanese sweets? How about genuine Matcha treats? Then look no further and visit TaiyaKiwi!
TaiyaKiwi's mission is to bring authentic Taiyaki & Matcha, starting in Wellington.
Their menu features Matcha, a world-famous superfood and Taiyaki which are ideal for those who are conscious about their healthy food choices because it packs less calories than western sweets. Matcha and taiyaki? We deem it a great match-a!
​
6)  Gelissimo Gelateria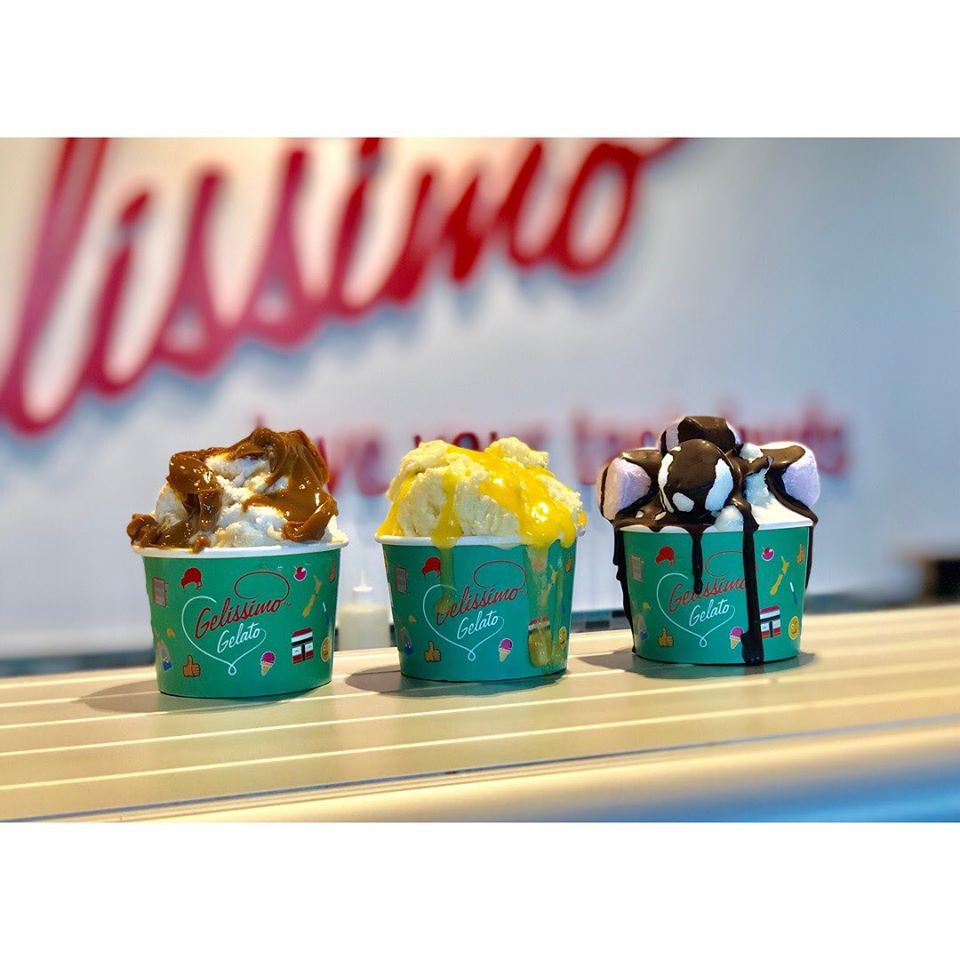 Website: http://gelissimo.co.nz/
Gelissimo Gelato is an award-winning boutique gelateria. Since 2011 they've earned over 60 medals and 2 trophies in the NZ Ice Cream Awards.
At their Gelateria on Wellington's Waterfront, their small team shares their passion for gelato with all. Every batch of gelato is made using 80% fresh organic milk and local ingredients. This gives Gelissimo's gelato a creamy texture full of seasonal and innovative flavours.
Their sorbetto is made from local growers and artisans that can provide the most flavoursome ingredients, be it the best organic ginger beer, tree-ripened organic feijoas, heritage plums from Hawkes Bay or the sweetest mandarins from the orchards of Gisborne.
7)  Common Ground Waitohi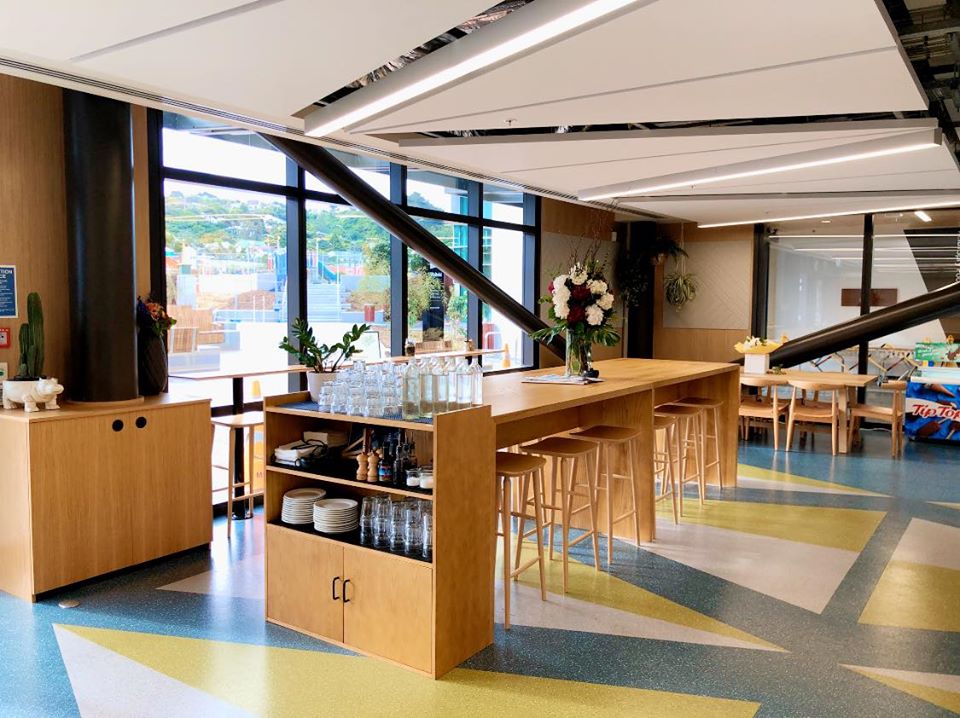 Website: https://www.facebook.com/CG.Waitohi/
Common Ground Cafe is part of the Waitohi Hub which consists of the Keith Spry Swimming Pool and the newly built Johnsonville Library.
Common Ground Waitohi offers a huge space for those who want to kick back and relax in their library, their cafe, or their courtyard. You can take a seat in the cafe, perch on the mezzanine, or find a little nook that feels like you.
As huge fans of food, coffee and hospitality, they're passionate about creating heart-warming food that's wholesome, tasty and sometimes slightly naughty. Common Ground Waitohi's menu specialises in all day brunch, fresh salads, in-house baking and caters to a range of diets including gluten-free, vegetarian, and vegan.
8)  Home Cafe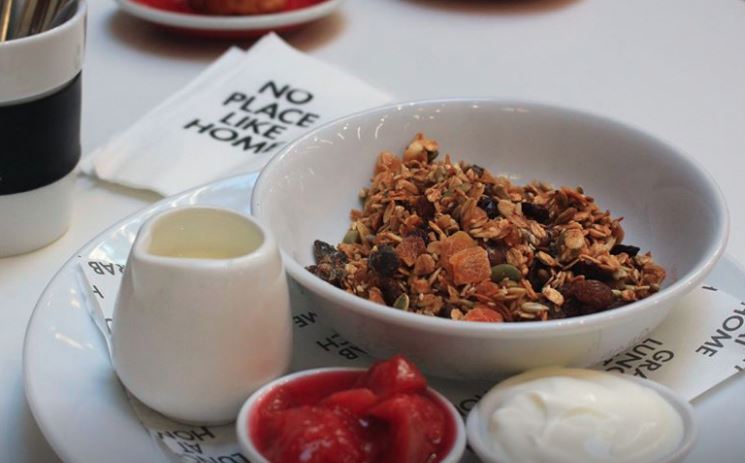 Website: https://www.homecafe.co.nz/
Home Cafe is currently in the National Library – on William Colenso Place, a stone's throw from Parliament and the Wellington Cathedral of St Paul.
Being situated on the ground floor of the National Library of New Zealand – custodians of the country's national treasures, and home to the He Tohu exhibition of three constitutional documents that shape our history; Women's Suffrage, the Declaration of Independence of the United Tribes of New Zealand, and the Treaty of Waitangi, Home Cafe offers a relaxing place for newcomers and visitors of the National Library to take a break from their book-reading session or library tour with freshly brewed coffee, tea, and food!
​
9)  Verve Cafe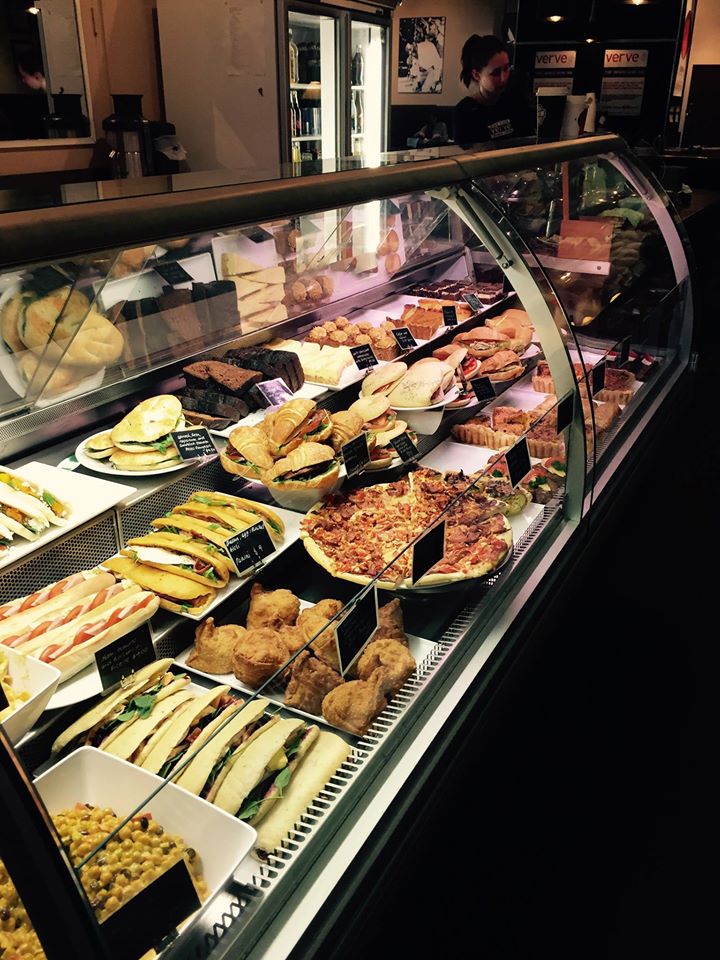 Website: https://www.facebook.com/pg/vervewellington
At Verve Cafe, you can choose from a wide variety of cabinet food, which is quick to prepare and filling to the body and soul!
They also sells Harney & Sons premium tea, offering a great selection of 10 different teas: Dorchester breakfast, Earl grey, Lemon herbal, Apple cinnamon, Paris, Chocolate mint, Peppermint, Strawberry kiwi, Tropical green, and Gunpowder green.
10)  Cafe Breton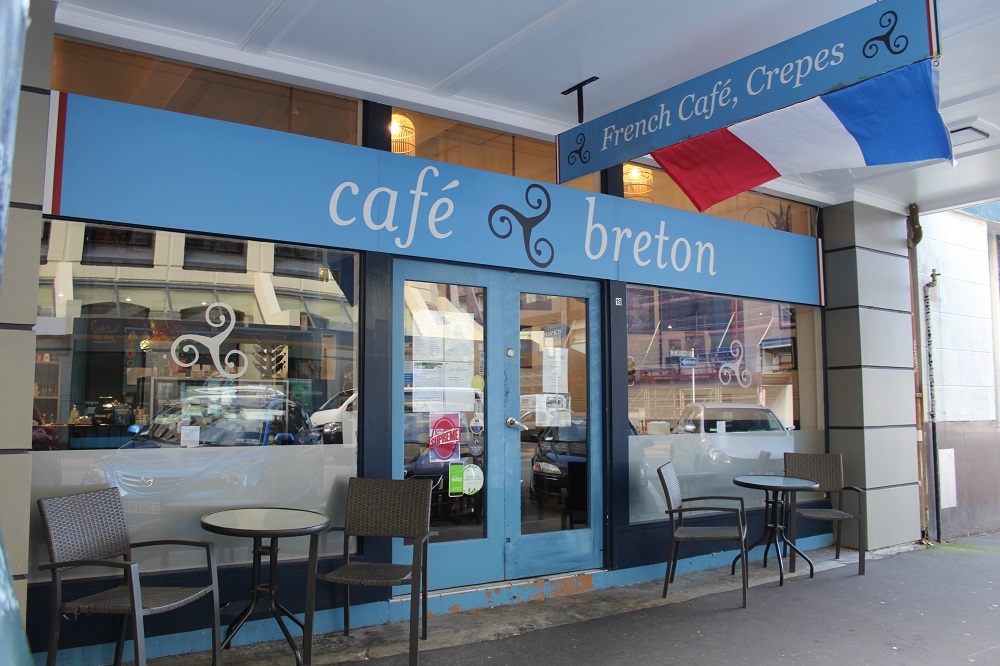 Website: http://www.cafebreton.co.nz/
Cafe Breton is Wellington's authentic French cafe and creperie.
Visit this elegant cafe for a taste of Brittany, delicious savoury, gluten-free buckwheat crepes and of course amazing sweet crepes, both served with a variety of fillings. We also serve tempting French classics such as the Croque Monsieur (French toasted sandwich) French Onion Soup, Omelettes and Quiches.
Feeling hungry? Try the Breton Platter with homemade smoked salmon and Moules Marinieres (fresh mussels cooked in white wine). For those with a sweet tooth, we also have the chef's famous Tarte Tatin, Macarons, rich Chocolate Mousse and Mille Feuille. Check out the cabinet for a wide variety of tartelettes and pastries including Kouign Amann, (caramelised croissant), a well-known Breton speciality.
Bon Appetit!
11)  Coffee Supreme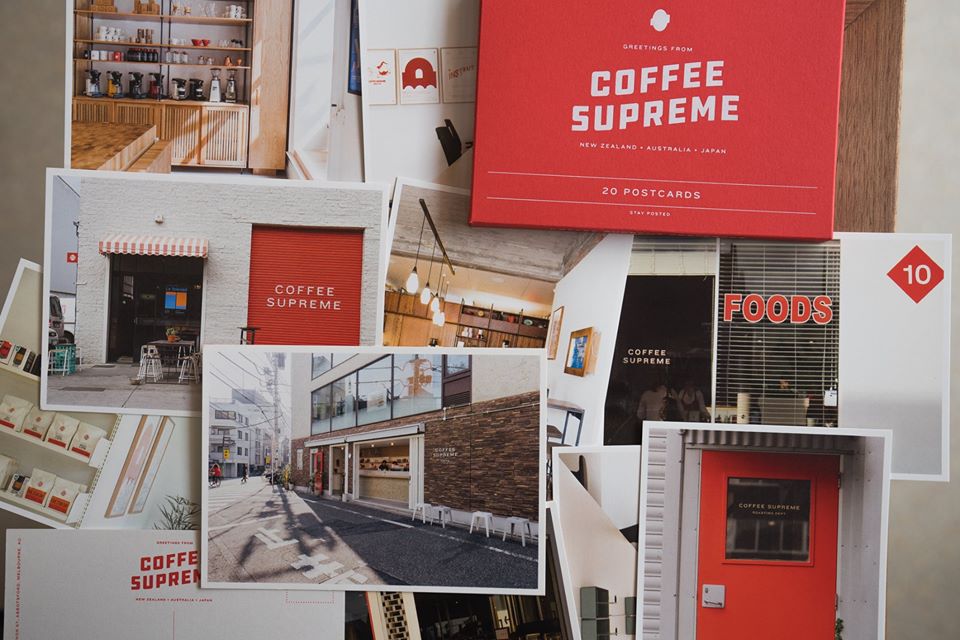 Website: https://www.facebook.com/coffeesupremenz
Powered by our delicious coffee and the brilliant filter machines by Moccamaster, Coffee Supreme offers Coffee For The Office, an annual subscription where the coffee arrives every Monday morning, so if you don't have to visit their cafe, you can still have your fix!
As an independent coffee roaster, they have been supplying cafes, homes and offices all across New Zealand, Australia and Japan. You can find their Wellington location here: https://www.coffeesupreme.com/pages/store-locator?group=new-zealand.
12)  Astoria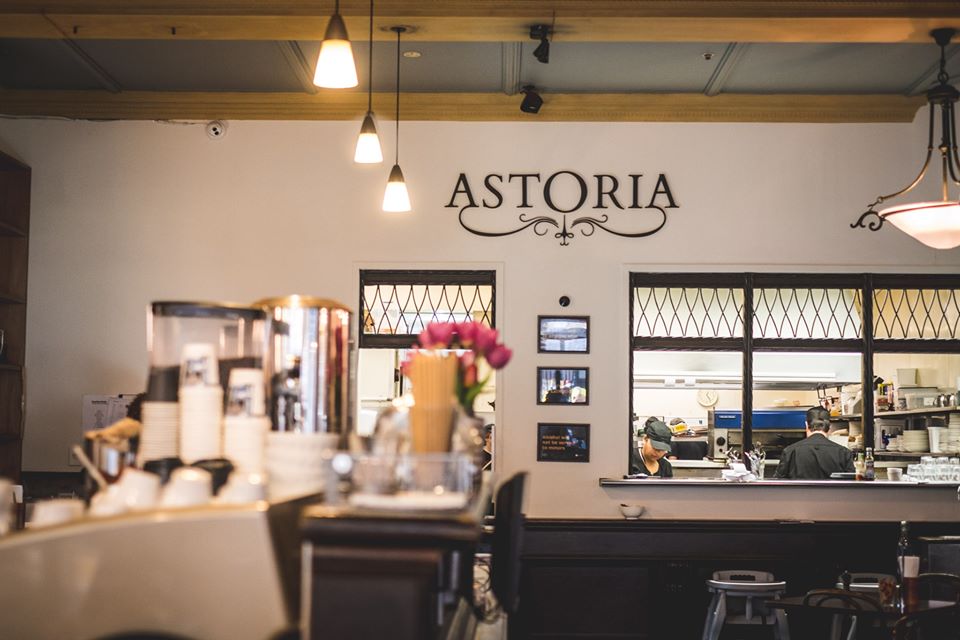 Website: https://www.astoria.co.nz/
Set in the iconic Midland Park, Lambton Quay, Astoria has proudly served Wellington customers daily since 1996.
At the heart of their operation is a 1950's gas fired, 5 kilo, Vittoria coffee roaster that allows them to masterfully craft their house blend.
Vegetarian, vegan and gluten-free diners have choices in their menu and all their produce is free range where possible. Their bakers prepare fresh bread, cakes and biscuits daily and their coffee is roasted on site. Their chefs source grass-fed, free-range New Zealand beef from prime Angus, PrimeStar and Wakanui beef, which has been aged for 21 days.
Whether it's a quick meeting and coffee, a relaxed brunch or a leisurely dinner with a bottle of wine, Astoria's ready to welcome you.
13) Pandoro Panetteria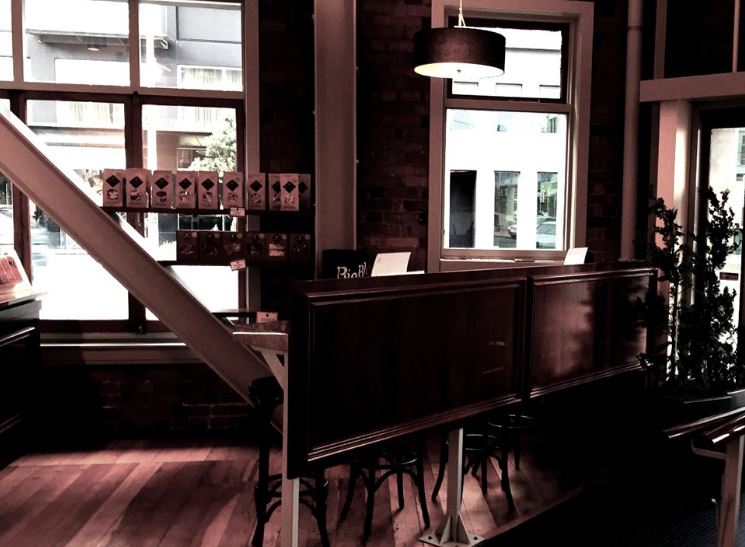 Website: http://www.pandorowellington.co.nz/
Pandoro Panetteria is a proudly family-owned business. Believing in the value of great food, produced the 'old fashioned' way with quality ingredients, they keep the Pandoro experience unique and personalised: you won't find a production line of machines doing all of the work, they're proud owner-operators  for over 20 years ago with the sole goal of producing and retailing the highest quality, authentic Italian Artisan bread and cakes.
From humble beginnings, as a small bakery in Auckland their loyal customers spread the word and now we have retail stores in both Auckland and Wellington and almost 200 staff in our family.
At Pandoro, their Artisan Bakers are passionate about traditional bread-making and ensure that every loaf that leaves their kitchens is made from the finest ingredients and treated with the same care as if it was being served to their own families. When visiting them, you can select from a wide range of loaves and specialty bread, sandwiches or cakes and then let their trained baristas work their magic on the soothing coffee accompaniment.
14)  The Larder – Miramar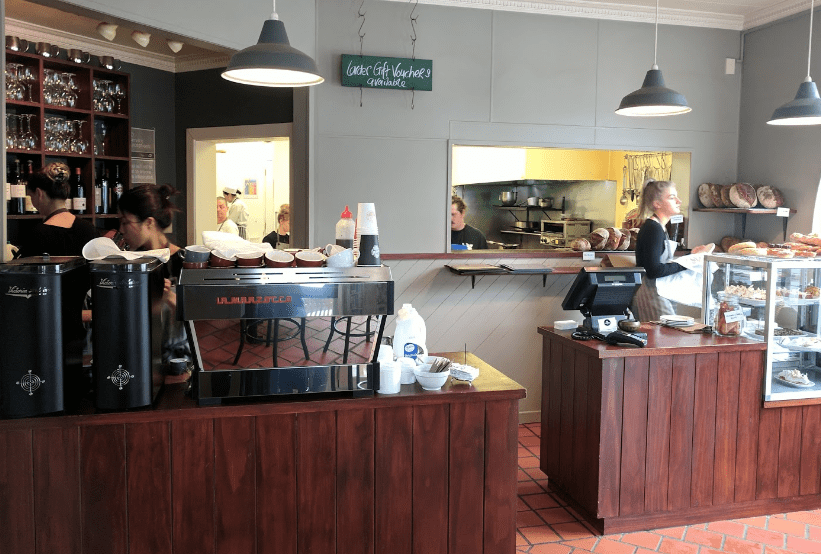 Website: https://www.thelarder.co.nz/
Moving away from the organic gourmets, check out the Larder. Here you have a wide choice of pastries, bacon and poached eggs, a cup of joe, sardines on bread, and of course, taste-perfect wines.
Each meal is presented in an artistic way that stimulates your appetite. So order some snapper burger with french fries, salad and pasta — share it with your parents or group of friends.
There is a homely, pleasant feel here. With cosy pictures and a view of the town outside, this is an excellent place to drop by in your spare time.
It's worth mentioning also that all the food has been sourced from local farmers and producers too. That keeps the food new and fresh with pure flavour locked in.
15)  Cable Top Cafe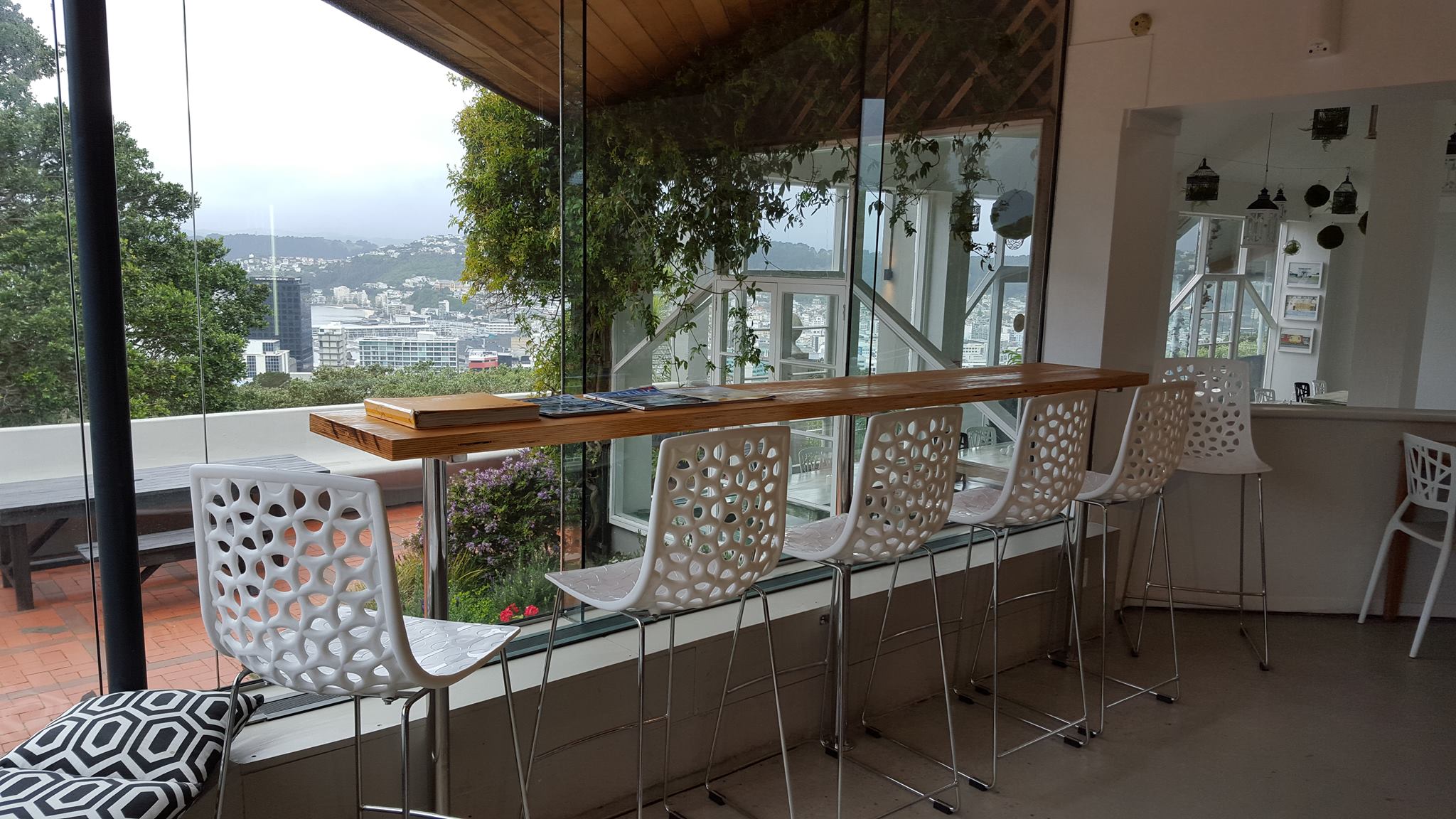 Website: https://cabletop.co.nz/
Open for seven days a week from 8am to 4pm, Cable Top Cafe is an ideal location for breakfast, brunch, morning tea, lunch, afternoon tea or just a good beer or glass of wine on any Wellington day!
They're also licensed to offer New Zealand a remarkable Event Space with views over Wellington, like no other.
For those looking for a unique space for their event, Cable Top Cafe has highly experienced event planners and managers toensure that you design and deliver a wonderful occasion in a beautiful spot for your guests. Big event or small, corporate, or highly personal, weddings, engagements, anniversary, birthday, music or just an opportunity to create something social for your friends or family, they can handle your event, and you can get in touch through calling 027 584 4424 or email: [email protected]
16)  Poquito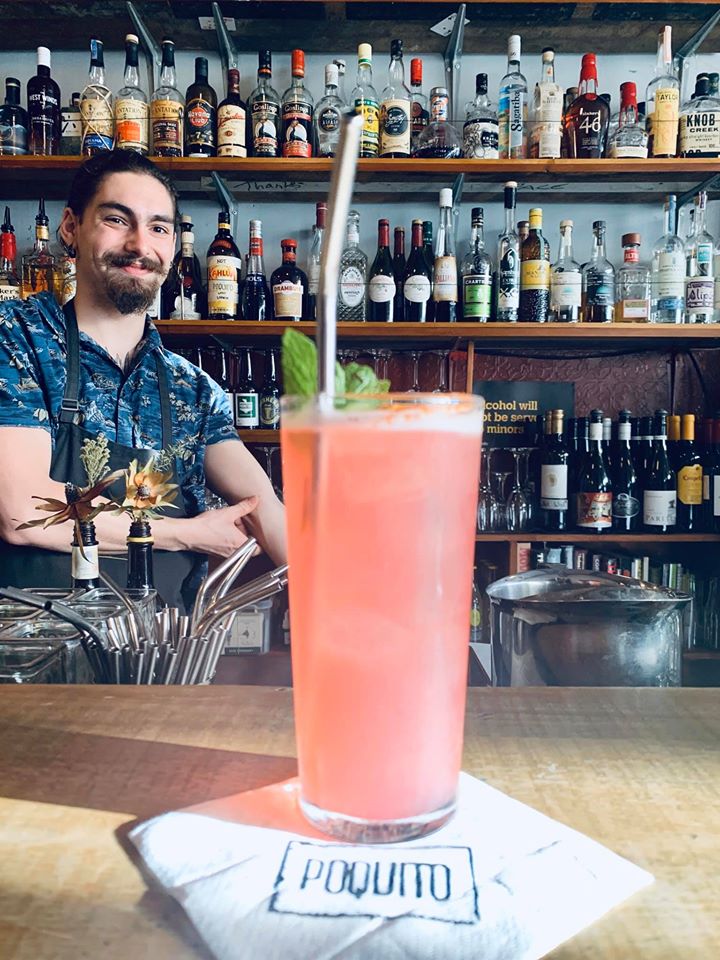 Website: https://www.poquitobar.com/
At the Crosshairs of Courtney Place and Tory street not far from Our Place (Te Papa National Museum of N.Z), towards the Capitals stunning waterfront, lies, Poquito, a small local establishment with a warm personality.
Poquito is the ideal destination for most occasions: from a quiet retreat for a heartwarming lunch, a quick stop for your caffeine fix or perhaps a late-night rendezvous.
At night, classic and inventive cocktails and fine whiskey can be enjoyed with live music playing that triggers memories of meaningful experiences and calls out for new ones.
An escape from the frantic factory cafe scene, Poquito is a genuine host with simple and satisfying daytime cuisine and all sorts of late-night remedies.
17)  Lamason Brew Bar – Lombard and Bond St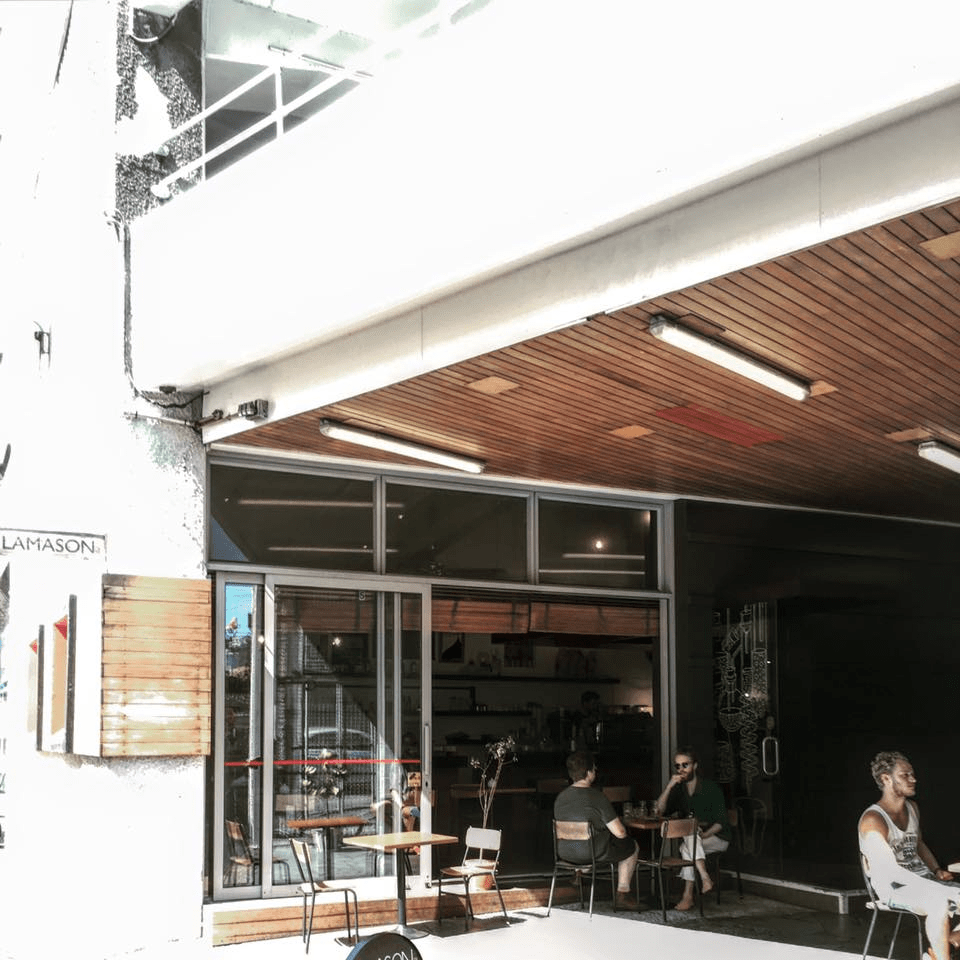 Website: https://bit.ly/2tCco28
Around Wellington, there are many coffee shops you can go to, but nothing beats their siphon-brewed espresso or their coffee drinks. That's why they're among our best cafes in Wellington.
Come in and order some hot or cold brewed coffee with a toastie. You will absolutely love the taste and richness of the flavour. You will also like the exquisite froth art in the form of an olive tree, flower, or others.
The cafe also has friendly and amusing staff who will treat you like a good friend. And they are polite too, as one customer mentioned that a staff member gave her some water without her asking and that's a plus.
It is a simple cafe where many people can hang and have a great quick lunch or dinner. If you are a coffee lover, at least you should visit the Lamason Brew Bar.
18) Karake Cafe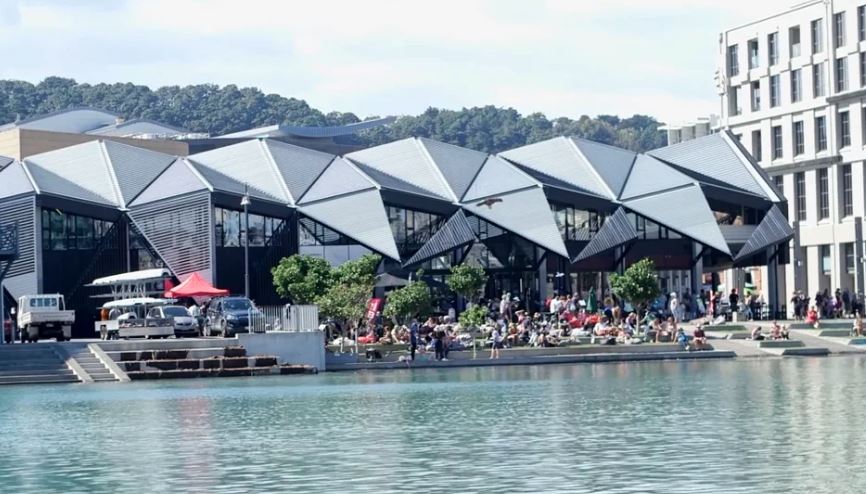 Website: https://karakacafe.co.nz/
What does the Karaka experience feel like? You can enjoy the 'mean-Maori-mean' cuisine by Karake while Aotearoa/New Zealand music plays in the background. Karaka Café is a comforting representation of New Zealand's melting pot all under one roof.
Karaka Café also serves some of the best Aotearoa cuisine, such as the Hāngi dish, to the Pacific Eggs Benedict with corned beef. They're also home to the Tohu & Kono range. Tohu is the world's first Māori-owned wine company, and the cafe stocks the Tohu and Kono selection, Tohu Pinot Gris, Merlot, Pinot Noir, Chardonnay to the Rose.
19)  Chipmunks Playland and Cafe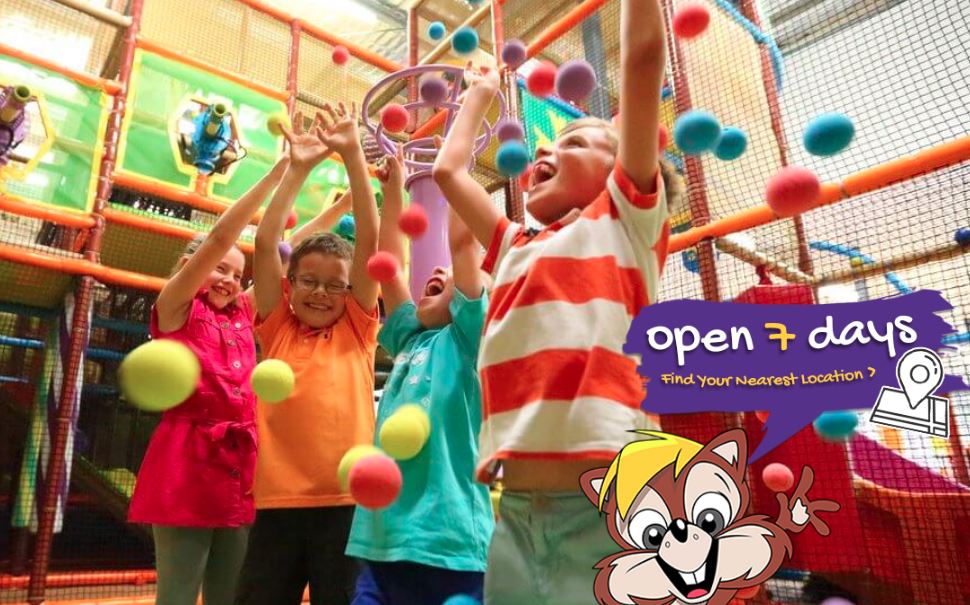 Website: https://www.chipmunks.co.nz/
Chipmunks, New Zealand's most visited and largest franchised indoor play centre, has been around for 22 years experience, providing an entertainment facility, birthday party and private hire venue for kids aged 0 – 11 years old.
They also have an onsite cafe serves fresh food daily, healthy options and speciality coffee blends. The full-service cafe is located within the playground to allow parents and supervisors a space to come and relax, read, catch up on work or meet with friends while the kids have fun. The cafe has an extensive menu of kids favourites including burgers, pizza and chips as well as healthy options such as salads, wraps and bruschetta that's served fresh every day.
20)  Coffix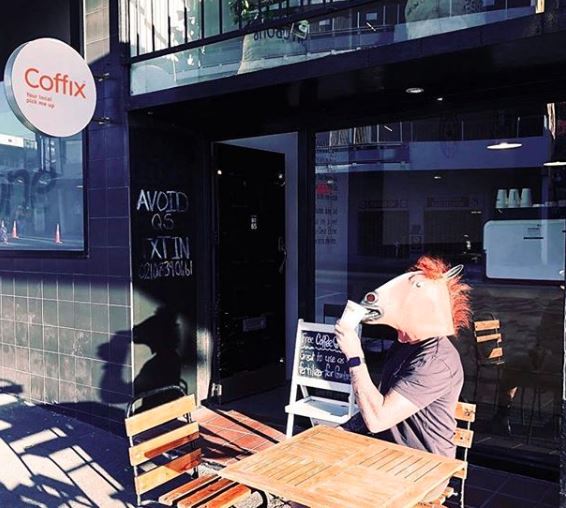 Website: https://www.coffix.co.nz/
Need a stronger coffee fix? Coffix's standard, organic, fair-trade coffee is double shot! They also don't charge for soy, decaf, extra shots and syrups. They also have selection of freshly baked muffins, delicious brownies, slices, cakes, bagels, sandwiches, wraps, and more to complement your cup of joe.
Coffix has several stores all over Wellington, and you may check the one nearest you through their locator: https://www.coffix.co.nz/our-stores/.
21) Rātā

Website: https://www.visitzealandia.com/rata
Would you like an interesting view as you sip from your fresh coffee?
Rātā offers modern New Zealand cuisine with a conscience and a native twist. The ethos they have is working with what nature provides to make delicious food and drink that's not only sustainable but gives back to the earth.
An environmentally-conscious cafe, they compost all food waste, napkins, & coffee grinds to grow organic produce from their on-site vege garden. If they can't grow it, they source it locally where they can. They also use organic milk, free range eggs, chicken & pork, and sustainably-sourced seafood.
Rātā Café is an important source of income for the Karori Sanctuary Trust, which manages ZEALANDIA. All of their proceeds directly benefit the Trust and help to make its 500-year restoration vision a reality.
22)  Masala Indian Restaurant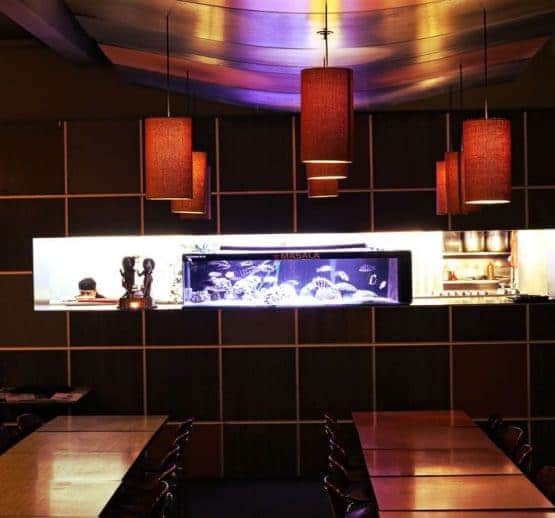 Website: https://masala.gen.nz/
 At Masala Indian Restaurant, their Indian dining experience is set in a comfortable lounge-style setting, perfect if you're planning a night out on the Courtney Place Strip. As a large restaurant, they can cater to both big group bookings or dinner for two.
They're open for lunch from Monday to Friday, 11:30 AM – 2:30 PM. They're also open for dinner daily, from 5:00 PM till late.
23)  Neko Ngeru Cat Adoption Cafe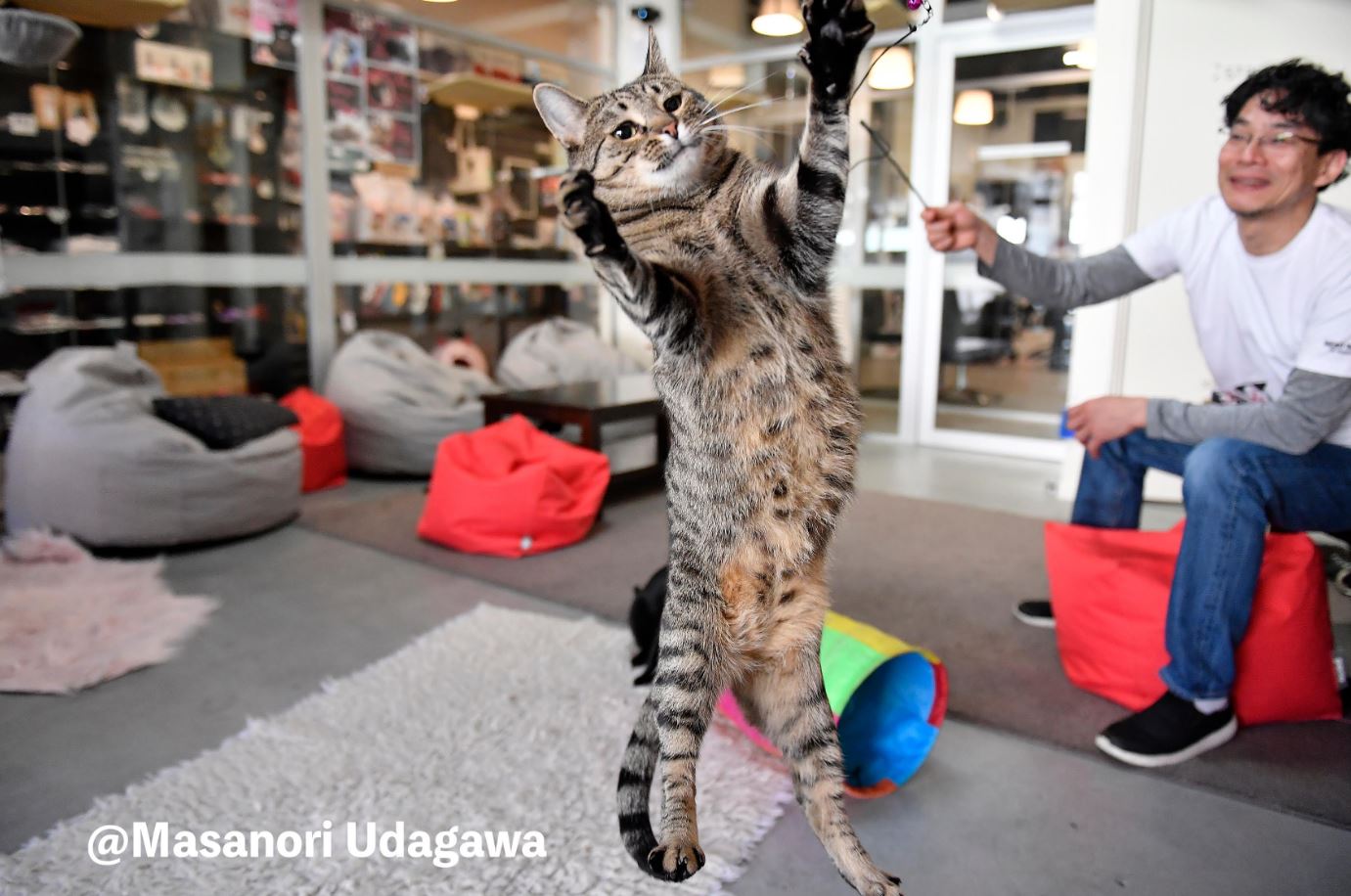 Website: https://nekongeru.nz/
Neko Ngeru is the first cat cafe in the Wellington region. As of February 2020 they have 82 adopted cats, 10 cats in the cafe, and 6 cats up for adoption! The number of cats varies between 10-15 and adoptions are subject to availability. All of their cats come from rescue organisations around Wellington and have been de-sexed, vaccinated, microchipped, de-flead and de-wormed.
Neko Ngeru also has nine different functions on their site:
Cat Room – you can play and/or chill out with our cats. Cats are great for relaxation!
Adoption Centre – you can find the 'purrfect' cat for you and your family!
School of 'cat-craft and kittenry' – their "student" cats learn how to behave here.
Café – you can buy delicious coffee and food in the cat room, café and/or takeaway!
Event room– they host events like cat yoga, movie night and cat toy making!
Cat merchandise – many things cats need and cat lovers want from NZ and abroad.
Function Centre – you can have a private function like a birthday party or team building!
Local Artist Gallery & Exhibitions – they also support local artists by giving space to exhibit.
Educational Centre – learn how to improve the lives of all cats in NZ, cat health and safety, TNR, and how to better interact with your cat.
They often get busy especially on weekends so it is best to book ahead through their website booking system (https://nekongeru.nz/bookings/) or call 04 589 CATS or send an email to [email protected]
24)  Sierra Cafe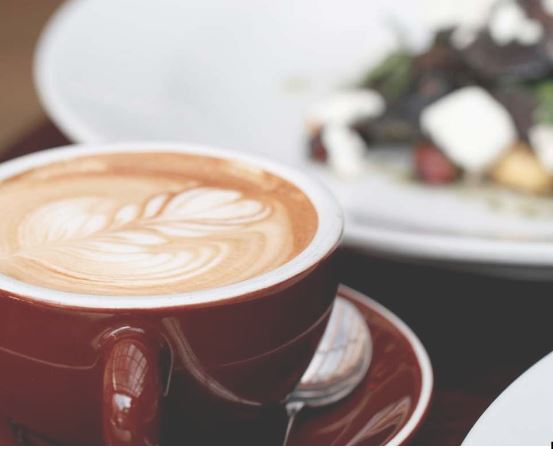 Website: https://www.sierracoffee.co.nz/
Sierra is a supportive Kiwi business: they're 100% New Zealand owned and operated with over 40 years experience in cafes, coffee and hospitality.
Sierra Coffee and Cafes began in Ponsonby in 1992. They have a state-of-the-art 7-kilo Diedrich coffee roaster that roasts fresh coffee every day. Their Sierra blend is carefully constructed and cleverly crafted from 100% premium grade single-origin Arabica beans.
Created by Chefs, Sierra counter food and kitchen menu items are also made fresh on the premises. Whatever your appetite, lifestyle or dietary needs they have something delicious and nutritious to suit.
25)  Nikau Cafe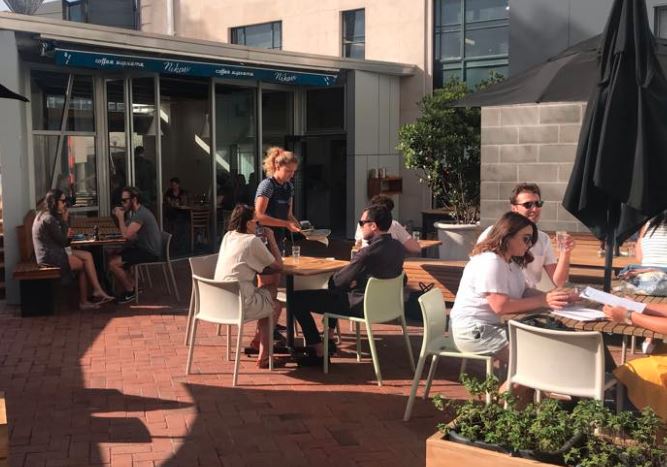 Website: https://nikaucafe.co.nz/
Nikau Cafe offers fresh, local, seasonal fare with delicious coffee and housemade beverages. They're open for breakfast from 7am and lunch from 11.30am on weekdays. Meanwhile, all-day brunch is available on the weekend.
Nikau Cafe has also been awarded with Certificate of Excellence from TripAdvisor in 2018. They also made it to the list of recommended cafes by Restaurant Guru in 2019.
26)  Midnight Espresso – Te Aro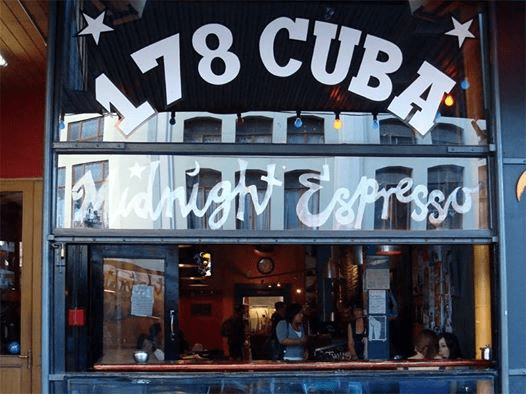 Website: https://www.facebook.com/midnightespressowlg/
Open from morning till the wee hours, Midnight Espresso is another one of the best cafes in Wellington. Their menu offers American, European, and Asian cuisine for variety and you have the option to make your food gluten-free or vegan.
Casual and fun, it's a place where you'll encounter diners reading a book with feet resting on the chair or writing before their laptops. It is almost like a coffee shop and game room at the same time (check out the cool Star Wars or Iron Man pinball machines).
Try their tempting vegan chocolate cake or some donuts for a dessert late at night with some tea before you return home. Prices are less expensive than other cafes around the block.
And bonus: the people are so nice and friendly that you'd like to return and spend some time here again. It lets you go back to the traditional and classic way to hang out.
27) Preservatorium Café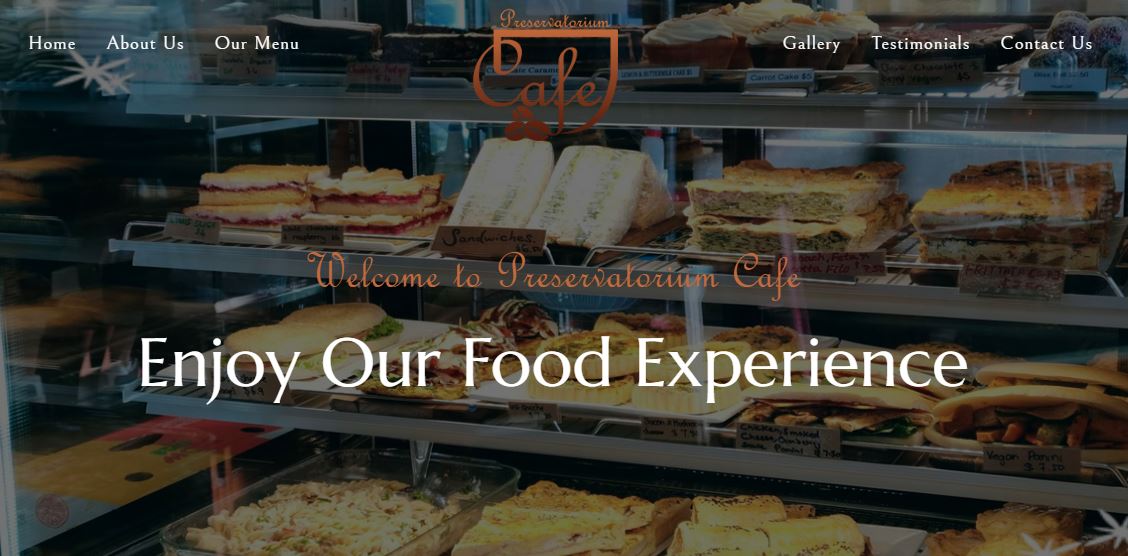 Website: https://www.preservatoriumcafe.co.nz/
Preservatorium cafe, a trustworthy name that has lived up to the expectation of all and sundry, welcomes the gourmet loving populace to relish the best brunch in Wellington.
Apart from beverages such as their invigorating coffee, Preservatorium cafe serves quality cheap food in Wellington that will surely take you to a culinary sojourn.
At the same time, if you are in want of something unique for your meeting or catchup, you can also check out their latest private dining facilities in Wellington. Apart from being a good host to their guests while they are here for breakfast, dinner and having coffee, you can check out their accommodation for private parties. They're one of the best birthday parties and catering venues in Wellington and we would like to invite more individuals to seek out their top-notch facilities.
28)  Aro Cafe and Roastery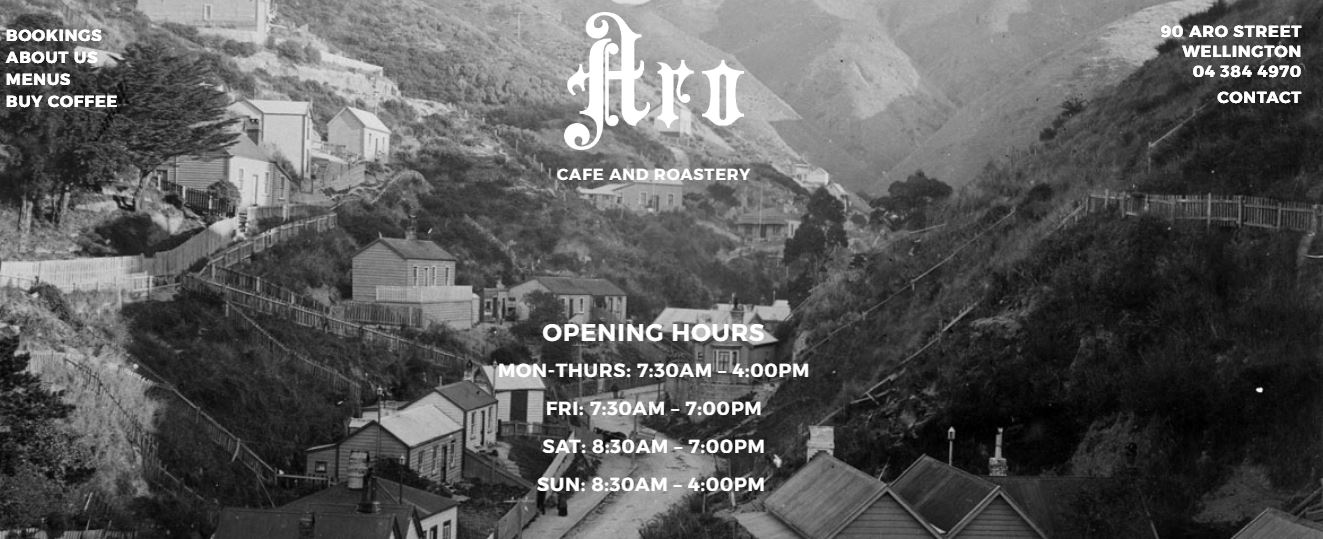 Website: https://arocafe.co.nz/
A few minutes away from the city, in Aro Café you can find a bustling oasis of great food and their own house-roasted coffee, Aro Coffee. Located in historical Aro Valley, they're open to coffee-loving foodies 7 days a week almost all year round.
Aside from being renowned for Aro Coffee, they're also a favourite brunch destination. Their menu has an interesting selection of seasonal brunch and lunch offerings, daily salads and takeaway pies and sandwiches.
29)  Counter Culture Board Game Cafe & Bar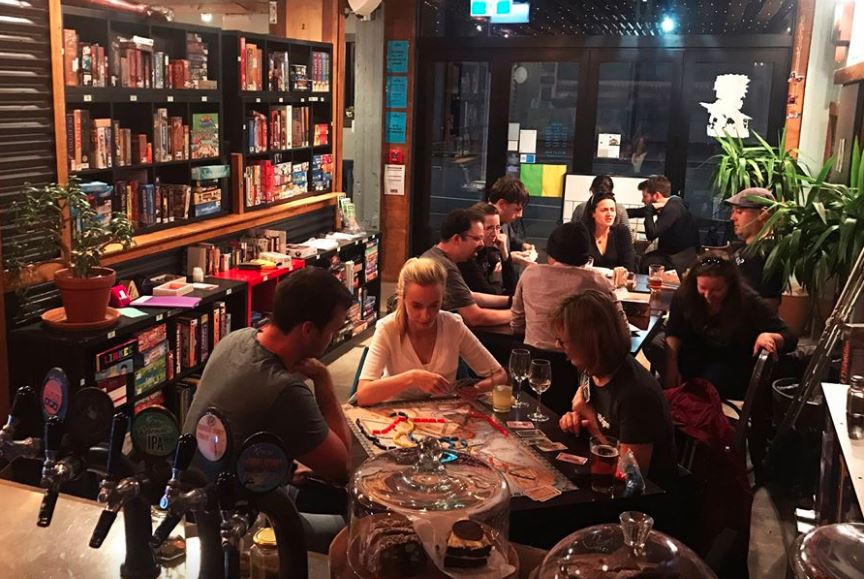 Website: https://counterculture.co.nz/
In Counter Culture Board Game Cafe & Bar, you can find over 900 board games to play! Looks like it will take some time to go through such as massive game collection, right? No worries – they have friendly game gurus to help you pick
Game passes are $5 with any food or beverage purchase (Kids 12 and under = $2.50). If you are not ordering food or drink, the game pass is $10 per person. For this payment, you can then play as many games as you like for up to three hours.
Here's what one of their visitors, Jenny Sahng have to say about her experience: "Amazing food and drinks, incredibly friendly and warm service, great atmosphere and of course all the board games you love and more! Can't recommend this place enough, it's the best place for a chill night with friends."
30)  Havana Cafe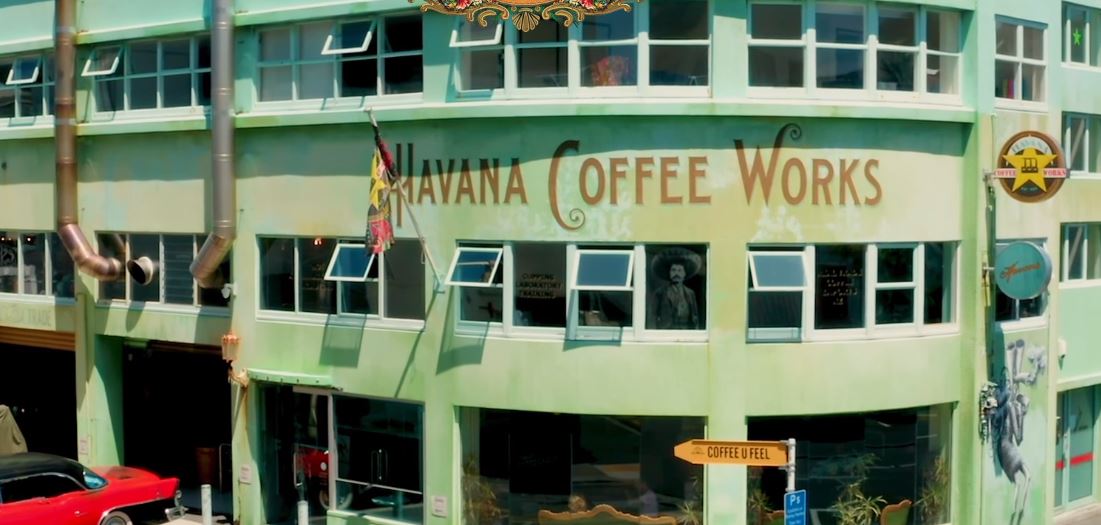 Website: https://havana.co.nz/
Roasting the COFFEEUFEEL, having fun, being connected to a community and celebrating the origins of coffee, plus drinking a heap of epic espresso keeps The Havana Coffee tradition alive since 1959.
Housed in an Art deco building in Wellington, Havana Cafe's avocado green exterior houses a frenetic, fantastic, lunatic and lovely interior run by an awesome crew. They're known as the coffee of the people who believes in sourcing beautiful rebel and organic coffees that are ethically traded.
The cups in the cafe are also ecoware and where possible we always use hand-stamped compostable brown paper bags like the first day they did a roast in 1990. They always had an open-door policy roasting in public and their HQ is creative and gratifying. People come in and touch the coffee, smell the coffee and drink it.
31)  Gemini Cafe Wellington

Website: https://geminicafewellington.business.site/
Gemini Cafe offers Breakfast, lunch, coffee, iced drinks, and sandwiches! Customer favorites include their signature iced coffee and environment-friendly breakfast consisting of free-range eggs, free-range bacon, sausages, roasted tomato mushroom with fries or hash browns.
As a local kiwi café, Gemini Cafe specialises in unique drinks, and Asian-inspired innovative food options that cater to many different dietary needs and choices.
One of their customers posted a five-star review: "The place was a little small but was a good place to catch up with friends. Enjoyed a burger and fries with a crazy caramel shake. Looking forward to coming through again."
32)  Dillinger's Brasserie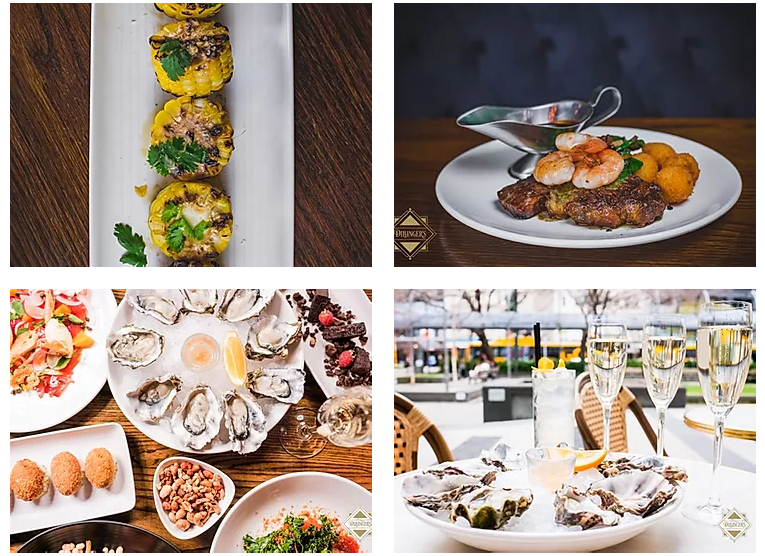 Website: http://www.dillingers.co.nz/
Dillinger's Brasserie is a vibrant American Restaurant in Wellington, New Zealand. It is known for the variety of choices it offers, indicating a wonderful versatility in the mood it provides to customers: great food, Wellington's finest craft beers as well as an expansive wine collection, and delicious coffee. Along with this, its venue is flexible and glamorous for events—whether it be for small get-togethers, Christmas parties, or themed wedding receptions, the venue ensures a wonderful space for your design.
33)  Kanteen
Website: http://www.kanteen.co.nz/
As a coffee shop in New Zealand, Kanteen is able to cultivate an environment that has an open space, with vibrant colors and delicious food to provide customers an enjoyable and valuable experience. Moreover, this cafe is prominent for its focus on local seasonal foods, delightfully accompanied by the shop's essence of sustainability through its usage of 100% compostable plastic. If you are looking for a cafe with a wide variety of choices, an all-day breakfast and lunch menu, and daily specials, this cafe is visiting.
34)  Cube Bakery & Cafe

Website: https://cubebakery.co.nz/
Cube Bakery & Cafe is a Chinese bakery that offers Wellington, New Zealand a fresh and unique flavor that may be experienced through their customized cakes if you are feeling creative, their moon cakes, as well as their various bakery products for you to choose from. The bakery also offers 'Specials' wherein they select products to be on promotion for a limited time, or until stocks last. These 'Specials' often include their best selling products.
35)  Cafe Villa
Website: http://www.cafewellington.co.nz/
Cafe Villa is a classic style cafe that offers a wide array of food choices, ranging from breakfast and brunches to actual lunches.
The first thing you'll notice upon entering this humble establishment is its warm and welcoming atmosphere. Second is the generous servings they provide for every item on their lovely menu. With these two combined, Cafe Vila has become one of the most endeared food establishments in all of Wellington.
Cafe Vila is open Monday and Tuesday 8:30 AM until 3:30 PM, Wednesday to Friday 8:30 AM until 4:00 PM, and Saturday and Sunday at 9:30 AM until 4 PM. Aside from their large meal selections, Cafe Villa also offers sweets and pastries, like cakes, that are all made in-house.
36)  The Hangar
Website: https://thehangar.nz/
If you are a modern professional who happens to be interested in vast, comfortable spaces to collaborate, network, and engage in discussions with your colleagues, consider dropping by The Hangar, a co-working office space located in Catalina Bay. This admirable space contains flexi desks, fixed desks for exclusive use, studios, private meeting rooms, and other function spaces—all of which are most suitable for freelancers, small businesses, satellite offices, remote workers, and many more. If you find these to be exactly what you need, go ahead and visit their office space!
37)  Mojo Aurora
WEBSITE: https://mojo.coffee/collections/locations/products/aurora
Mojo Coffee, situated in Aurora Centre, is an open-floor cafe that is best suited for customers who want to relax and meet-up with their friends over drinks.
First founded in Wellington in the year 2003, the company sure has upgraded with their service and products, now becoming one of the most sought after coffee roasters. They are also loved by the people as they are one of the best and experienced cafe operators, now having multiple branches all over New Zealand.
Try out their Steampunk, a precision-brewed, filter-­style coffee that would surely leave you feeling energized. Have a taste of their mouth-watering menu that consists of gourmet open-faced sandwich you can only get with Mojo Coffee.
After a day's work, make sure to stop by and experience a one of a kind coffee shop, only here with Mojo Coffee Aurora.
38)  Scorch O Rama
WEBSITE: https://www.scorchorama.co.nz/
Scorch O Rama was born out of owners Bert and Keith's desire to open a cafe where customers come in and immediately feel welcome, and exit the cafe's doors feeling the most satisfied they have ever been.
Considering Scorch O Rama's unfailing success, it's safe to say that they have succeeded in making that desire into reality. They continue to do so by providing the best customer service to all of their clients — prompt and friendly at all times — while accompanying said service with great food and drinks and excellent ambiance. Scorch O Rama is truly the complete package when it comes to cafes in the area.
39) The Botanist
Website: http://thebotanistlyallbay.co.nz/
The Botanist is a quaint cafe located in Lyall Bay. Among the many characteristics that contribute to the charm that the Botanist has is its sizable menu.
You'll be happy to know that said menu is quite diverse, ranging from brunch items all the way to dinner. Sweet, savoury, light and heavy, they've got it all! They even have desserts for those looking for something a little sweet after a hefty meal.
Another great thing about the Botanist is that they're open almost everyday of the year. Aside from Christmas Day, they happily serve their clients with great customer service to rival the taste of their food.
The cherry on top? You can also order online if you don't have the time to stop by.
---
That's all for now for your best cafes in Wellington. These places will serve awesome food (and coffee) to you and you will absolutely love it!
Have you tried any of these cafes before? Tell us all about it — what you ordered and if you have any favourites — by leaving a comment down below.
Since we've been talking about cafes and how good the coffee is, you might like to invest in a coffee maker so that you can brew or make one for yourself at home. Therefore, you can read about the best coffee machines in New Zealand.