By Anders Wilson
Since Auckland is the country's premier hub of culture, arts, and dining, it's an excellent place to start your adventure. Begin your trip there or drive to different cities in which we'll guide you with the best car rental services in Auckland.
Car rental services differ from the cars you can drive to inclusions and to insurance policies, but of course the important thing is a car that is well-maintained in its parts and entirety to give you a safe driving experience.
Most convenient way are those that are located in Auckland airport and where you can pick up and drop off a car without getting into the city. And let's not forget about the customer service, a little thing that is actually a great deal in a service-type business.
We'll first tap into some basic things you have to know to help you decide the best company to book with. Then after that, we'll give you the rundown for awesome Auckland car rental services that offers value.
Basic Things You Have to Consider
Before choosing your car rental service, these are the factors you need to consider:
1.   Pick-up and Drop Off Points
Depending on your plan, base your choice of car rental service in the pick-up or drop off point. In this way, it will be more accessible and closer to drive toward your destination, plus you will save time.
If you're looking for a car rental service in Auckland, as we've said, the best place is for it to have a depot in airports. The car hire company there usually have a free shuttle to send you to where you need to be.
2.   Car Choices
How many people are coming with you on this trip? Do you need more storage space in the back?
Car choices you have are basically grouped into sedans, SUVs, vans or carriers (either 8- or 12- seaters), and campervans. Prices vary according to the model type, unlimited kms, roadside assistance, insurance, and etc.
3.   Testimonials
You won't really know how the car rental service is until you have tried it. But reading the testimonials will let you in on the company's shortcomings and recurring issues.
On the contrary, you can see the upsides of the company, what are their main strengths and what people most like about their service. It tells a lot, it's important you'll be safe and that's why you should make the time to read customer testimonials too.
4.   Insurance
A good car rental service always has the insurance mapped out. The purpose of this is so that in the event of damage or accident to the car, it is covered.
You should take note of the insurance as stated in their Terms and Conditions. It's different with respect to the driver age and also check out how much you have to pay for if it's a deposit or on a per day basis.
5.   Perks and Discounts
With the price that you paid to hire a car, you would especially like to get the most value from it. Apart from the car itself, it's an advantage if they offer unlimited km or mileage so you can go wherever you want to without worrying.
Another helpful perk is having roadside assistance. When your car unexpectedly breaks down, you can call the rental company for them to come to you and repair the car, getting you back on track.
Lastly, with the companies we listed below, you should frequently check out their offerings on their website, so you can get discounts and value prices in their travel packages.
The Best Car Rental Services in Auckland
Taking into account the basic things, let's now see the best car rental services in Auckland.
1.   Omega Rental Cars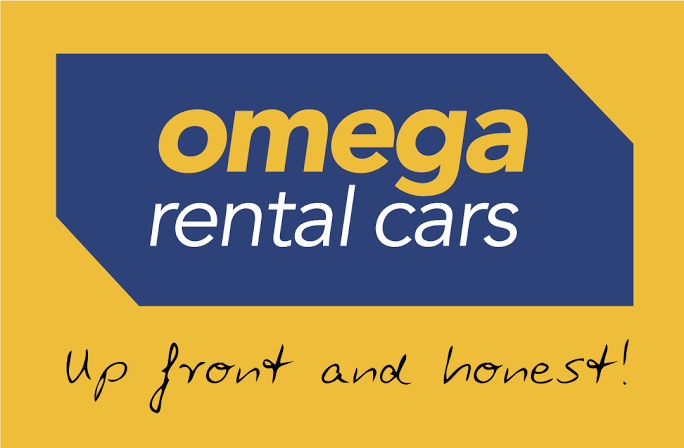 BEST FOR 
Excellent Safety and Performance
FLEET
Economy, Premium Budget, Premium Elite Sedan, Premium Elite, Premier, Premium SUV, Family SUV, MPV, Luxury SUV and Premium Elite Plus
WEBSITE
https://www.omegarentalcars.com/
ADDRESS
75 Beach Road, Auckland City, New Zealand
CONTACT DETAILS
Landline: + 64 9 377 5573

Freephone: 0800 52 52 10

Australia: 1800 144 367
Omega Rental Cars brings safety and performance in the mix with their affordable cars with airbags and Bluetooth. That keeps customers coming back — new and old alike for more than 25 years of service.
No hidden charges await you once you come back because it is all included in the total price, even GST and insurance excess. That is provided as long as you stick to their Terms and Conditions.
Most of the customers opt for the Premium Elite, Toyota Corolla Hatch which is 5 star ANCAP safety rating with 7 air bags with the option to include a child's seat in it.
Located in Auckland CBD, their depot is within easy reach of bus and train stations, hotels as well as Auckland airport. It makes it more convenient and easier to travel, not to mention you can even arrange to pick you up from their hotel with their shuttle to go to the depot.
Pros
Safer vehicle arrangement with airbags and child's seat
Unlimited KMs
24 hr. roadside assistance
Insurance coverage
No hidden charges
Cons
Customer Reviews
Grant gave a Trustpilot review:
"Nice car And easy to deal with. Process was quick and easy plus a good price which is a bonus. Recommend them to anybody."
2.   Go Rentals
| | |
| --- | --- |
| BEST FOR  | Seamless Booking Process |
| FLEET | Small Cars, Large Cars/SUVs, 4-Wheel Drives, Van or People Carriers, Manual Cars |
| WEBSITE | https://www.gorentals.co.nz |
| ADDRESS | 165 Beach Road, Auckland City, Auckland 1010, New Zealand |
| CONTACT DETAILS | +64 800 467 368 |
| OPERATING HOURS | Monday to Sunday: 8am – 5pm |
Since time is valuable, Go Rentals is a car rental service that's simple to book even as you are on the go. Just download their app, and book your car and schedule you like and that's it.
With a wide offering of sedans, 4WDs, SUVs, and vans including Toyota Land Cruiser or Toyota Camry, you can have the perfect car for your holiday or vacation around Auckland.
You'll see Go Rentals stalls in Auckland City and in the airport, along with top cities such as Christchurch, Wellington, Queenstown, and Dunedin that you can drop it off by those places if you wish.
Plus, you'll get an absolutely free Go Play discount card that will ramp up your travels and enjoyment in 200 and up activities in the country.
Being Qualmark Gold certified and Visitor Experience Awardee, you get excellent customer service, competitive rates, and safety to be one of the best car rental services in Auckland.
Pros
Lower rates than other car rental services
NZ Tourism Visitor Experience Awardee and Qualmark Gold certified
Unlimited KMs
Basic insurance is included in the price
Great car options
Cons
In rare occasions, they are not able to follow up on customer inquiries or problems
Customer Reviews
Cherryl wrote this feedback on NZ Rankers:
"We hired a car for 16 days, while travelling to Northland in NZ. Service from collecting car at Auckland airport to returning 16 days later was excellent. Friendly, eficient, staff. Reasonable price. Would highly recomend this company."
3.   Thrifty Car Rental
| | |
| --- | --- |
| BEST FOR  | Affordable Rates |
| FLEET | Compact, Full-Size, Intermediate, Speciality, Standard, SUVs, Vans and People Movers |
| WEBSITE | https://www.thrifty.co.nz/ |
| ADDRESS | 4 Tom Pearce Drive, Mangere, Auckland 2022, New Zealand |
| CONTACT DETAILS | +64 800 737 070 |
| OPERATING HOURS | Monday to Sunday: 7:30am – 6pm |
For just a price of NZ$79 and tax, you get Thrifty's budget-saving package to cruise around New Zealand. Except for fuel and one-way fees, the package does not charge you for any excess or credit card fees.
Their fleet is composed of small cars, 4WDs, and vans. To help the environment or to keep their Tiaki promise as they say, you can try out their Hyundai IONIQ electric vehicle for a short 200km or less trip.
The positioning of this company hence is on its cheap rates, locations spread across the cities, airports, and ferry terminals. So that you can hire a car immediately to catch your business conferences or just take in the breathtaking mountains and beautiful coastal towns.
Aside from that you get unlimited KMs and free shuttle services at the airports. They are also Qualmark Gold certified, validating their eco and travel-friendly values for locals and guests alike.
Pros
Cheap rates starting from NZ$79+
Care for the environment by booking their electric Hyundai IONIQ car
Locations are spread across the country
Unlimited KMs
No excess fees
Cons
Customer support needs work
Car range is limited
4.   Bargain Rental Cars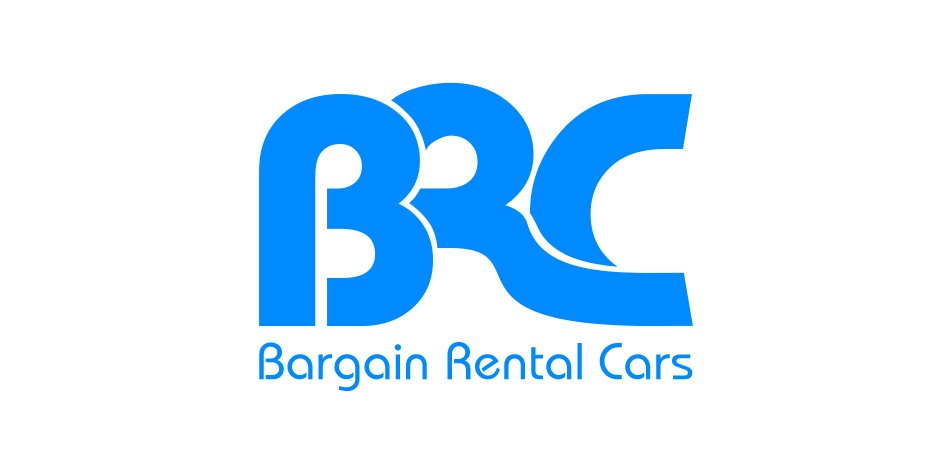 BEST FOR 
Broad Range of Cars
FLEET
Commuter, Commuter Premium, Hybrid, SUV, Station Wagon, People Mover, Touring, Minibus
WEBSITE
https://www.bargainrentalcars.co.nz
ADDRESS
271 Great North Road, Grey Lynn, Auckland 1021, New Zealand
CONTACT DETAILS
New Zealand: 0800 566 701

Australia: 1800 121 112

OPERATING HOURS
Monday to Sunday: 8am – 6pm
Looking for a rental service with a good price, easy booking, and a great selection of vehicles? BRC has all of them with locations in Auckland, Wellington, Christchurch, and Hamilton.
Their selection of vehicles are quite diverse that even extends to trucks, ute canopies, and minibuses. Their cars are also differentiated in terms of year model, seat capacity, prices and surely you will find one that you need.
If you intend to drop off the car outside of Auckland, you can do so too. And like the others, you have the aid of 24 hr. roadside assistance and unlimited KMs where you can road trip around the majestic country.
Furthermore, people that are 25 and above will get an insurance that can be lessened if desired. And you can hire an additional driver to take you to places with no extra costs to your original price.
Pros
Affordable prices for its car or van models
Unlimited KMs
24 hr. roadside assistance
Comes with free basic insurance on hire
Cons
There's a complaint by one customer from Rankers NZ that they didn't try to work out or last minute changes or problems
Customer Reviews
Robyn Masters wrote a review on Google:
"Was a pleasure dealing with Theo, who ensured that I left knowing all that was required for me to know regarding my responsibility as the hirer and was very detailed before letting me leave with my car. Which was perfectly clean. Would recommend this company as they go the extra mile for you."
5.   Hertz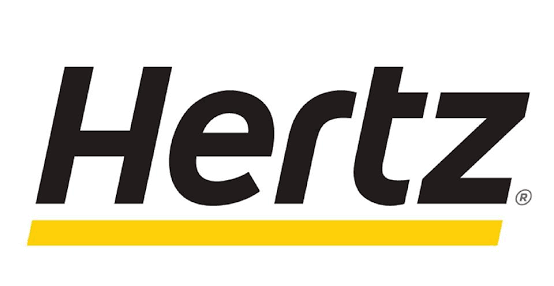 BEST FOR 
Eclectic Selection of Cars
FLEET
Green Collection, Prestige Collection, Adrenaline Collection, Family Collection, Wagon/Estate, SUV/Minivan/4 x 4, Commercial Van/Truck and others
WEBSITE
https://www.hertz.co.nz/rentacar/reservation/
ADDRESS
154 Victoria Street West, Auckland CBD, Auckland 1010, New Zealand
CONTACT DETAILS
+64 9 367 6350
OPERATING HOURS
Monday to Friday: 7:30am – 4pm

Saturday: 7:30am – 12:30pm

Sunday: Closed
Hertz is one of the best car rental services in Auckland simply because it offers a premium collection of cars and offering value deals and one way routes for an additional NZ$1 per day.
It's probably got the best collection in this list because it has deluxe sports cars, family-friendly SUVs, compact sedans, spacious vans, and eco electric cars. If you have already decided, you can reserve them first so that you get to use it before others.
To book simply log on to its website and indicate where you like to pick up and drop off, date of your travel, and cars of your choosing.
Also, look out for its special destination deals if you are travelling to Auckland, Christchurch, or Queenstown. You get weekend discounts here or 7 day plus, cutting the price tag.
Pros
Great car picks
Lots of discounts and special promos
43 branches New Zealand wide
Relocation or one-way routes are available
Cons
More expensive than other car rental services
Customer Reviews
Vernon Alchin said of Hertz Car Rental on Google Reviews:
"We went there with friends from the UK who have hired a car for two weeks and all four of us were so impressed with the friendly and very helpful service we had. Thankyou so much Natsuki. Ps we have found the missing license."
6.   JD Rental
JD Rental is Auckland's first choice for affordable rental cars.
With a range of vehicles available to choose from at extremely competitive rates, JD Rental make traveling New Zealand carefree for all visitors. Their affordable rental cars are fully insured and are provided with access to 24/7 mechanical assistance, and they even offer a convenient airport pickup and drop off service to make your car rental experience as easy as possible for you – all you need to worry about is where to visit next!
They have a wide variety of cars available for hire, including SUVs, hatchbacks, sedans and 7/8 seaters, meaning you'll be sorted for size no matter where you go.
Their team can able to pick you up from Auckland Central, Auckland Airport, and even Christchurch.
Pros
FREE booking amendments before 48 hours
Airport pick up & drop off service
Insurance covered
24/7 mechanical assistance
Unlimited KMs
Cons
Limited pickup locations (Auckland Central, Auckland Airport, Christchurch)
Business hours are limited (6:00 – 20:00)
7. Budgetcarbooking
| | |
| --- | --- |
| BEST FOR  | Competitive Pricing and Quality Cars |
| FLEET | Budget, Business and Enterprise |
| WEBSITE | https://budgetcarbooking.com |
| ADDRESS | 24 Albrecht Avenue, Mount Roskill, Auckland 1041, New Zealand |
| CONTACT DETAILS | |
Looking for great cars with affordable prices? You found those with Budgetcarbooking, a car hire agency that can get you vehicles from top brands such as Avis, Europcar, Firefly, and more.
With them, you can drive all you want with unlimited kilometres with the assistance of GPS navigation. Enjoy the spectacular views of the country while cruising in the latest cars with fantastic condition.
Pickup and drop-off has never been as seamless as it is with this company. Furthermore, you are insured from accidental collision and theft to lighten your burden all the more!
And if you don't feel like driving, there's also a chauffeur option to drive you around the country. So don't wait any longer, book a car now and start your adventure right here in Auckland.
Pros
Modern fleet of cars

Unlimited KMs

Insures against accidents and theft

Can book you a car from anywhere

Flexible collection and return
Cons
Cannot promise the same model

Insurance excess differs for each agent
8.   Discount Car Rentals

| | |
| --- | --- |
| BEST FOR  | Efficient and Practical Cars |
| FLEET | Compact, Intermediate, Station Wagon, SUV and People Mover |
| WEBSITE | https://nzdcr.co.nz/ |
| ADDRESS | 2 Doncaster St, Mangare, Manukau, Auckland 2022, New Zealand |
| CONTACT DETAILS | 0800 1795 1795 |
| OPERATING HOURS | Monday to Sunday: 8am-5pm |
More discounts, more fun in your New Zealand touring. With Discount Car Rentals, you have cars that run as good as new and efficient as they pass the tests conducted by the NZTA (New Zealand Transport Agency).
They have three locations and you can find them in Auckland, Queenstown, and Christchurch. Booking or getting a quote is relatively simple and hassle free on their website.
You can rent small or intermediate hatch cars, sedans, 2WD, 4WD, and luxury vans. You can already get a Super Saver car for just NZ$9.95 and it gets better there and upwards.
In case, you don't seem to like the car you're riding with your family. Just say the word, and the company will make the change in easy process and with little paperwork involved.
Pros
Super Saver car rental deals
Simple to change cars if you change your mind
NZTA approved cars for safety and peace of mind
Friendly and knowledgeable staff
Cons
Only three locations
Selection of cars could be more
Customer Reviews
Here's a snippet from Karen Chia's review on Facebook:
"Best car rental company I have used in NZ so far. Amazing staff, especially Jo who collected us from the airport. She had a wonderful sense of humour, especially so early on such a cold morning. Booked online from Perth, arrived at the airport, Jo came out immediately to collect us, paperwork very quickly completed and we were on our way."
9.  Elements Rentals Auckland
BEST FOR 
Smooth and Safe to Drive Cars
FLEET
Self-Contained Campers
WEBSITE
https://www.elements-rentals.com/
ADDRESS

34A Portage Road, New Lynn, Auckland, New Zealand

CONTACT DETAILS
0800 000 985

+64 827 4616

OPERATING HOURS

Monday – Saturday: 9am-5pm
Elements Rentals pledges to provide only the best quality of services you'd need from a car rental company. Proven to give safe and user-friendly vehicles, they have catered to clients who have raved about their company since they were established.
Their facilities inside each campervan are some of the most complete and easiest to use in all of Auckland, so you won't have to worry about anything else aside from enjoying yourself. Roadside assistance is also available 24/7 so rest-assured you're in safe hands.
Have the best time of your life with Elements Rentals' amazing campervans, and enjoy the wonders only seen in New Zealand!
Pros
Cheapest sleepervans
Smooth rental signings
Friendly and professional staff
Great insurance policies
Cons
Vans have some aesthetic blemishes
Customer Reviews
Dunya Douma reviewed the company on NZ Rankers:
"Me and my friend used the two-seater campervan for two weeks and it was amazing! First time driving a automatic on the left side. I was a bit scared at first, but the nice staff of Elements gave me tips on how to drive on the left side and how to drive an automatic. They also provide cooking equipment and bedding. So, all we had to spend money on was on food and gas, and since the vans are self contained you can free camp on any free campsite. At night time, all we had to do was popdown the table and we could sleep.
The car itself drove very smooth and I felt save in it! Which is a nice thing for all the newbies, like me, that are driving an automatic on the left side for the first time. Highly recommend! :)"
10.  AB Vehicle Rentals

Make traveling around New Zealand a breeze by availing the services of AB Vehicle Rental. Whether you need a six-seater, a minivan, or a luxury vehicle, this company will see to it that your transportation needs are all accommodated.
AB Vehicle Rental provides the service of different European and Japanese cars with topnotch quality. Not only does it ensure that your capacity requirements are met, but it also makes certain that your trip becomes as flawless as possible by keeping all its vehicles in excellent condition.
Seeking the assistance of AB Vehicle Rental is quite easy and convenient. You can either reserve yourself a vehicle on its online booking system, or speak directly to its customer service agents.
Pros
Affordable Car Rental Price
Great car options
100% Wonderful Services
Insurance Covered
Cons
Transport the animal in the car
Cannot hire the vehicle to another driver
---
And there you have it for the best car rental services in Auckland. These car rental companies charge a lower price while giving you the car that you are looking for.
Any lingering questions about our featured car services or have you used them before? If yes, we'd like to hear what you think of them through the comment section below.
By the way, since this list only focuses on Auckland locations, you might like to see the bigger scale in our best car rental services in New Zealand. That way, you can have a better comparison and have more choices at the same time.