By Anders Wilson
Adventure is the heart of New Zealand and what is a better way to experience it than by driving? With the best car rental services in New Zealand, you'll have the freedom and time to enjoy the magnificent scenery and take part in many thrilling activities around the North or South Islands.
Of course you can commute by train, bus, or taxi but the more reasonable and affordable way to get to know the city is to travel by car.
This is because you can stop whenever you like, whether to fill your stomach with some local fare or to take in the sights… all without worrying about the expense add-up per kilometre.
You can find a host of car rental companies in New Zealand and all of them vary with their insurance, pickup and drop off points, selection of vehicles, and other options. So how do you know which one of them you should book with?
We'll start by showing you want you can do in order to get great value from car rental. After that we'll move on to the best car rental services in New Zealand, so you know which companies to call.
How to Get the Best Value from Car Rental Services
There are some ways to make the most of a car rental in New Zealand. Here are some simple tips to help get you the most bang for your buck: 
1. Book Earlier, as Much as Possible
It's important to book as far back as you can, as in doing so, costs will stay at a minimum. If you have an itinerary planned already, it would be best to book as early as you can.
In relation to this, seasons also need to be factored in. Peak seasons for car rental services in New Zealand charge higher, obviously.
Peak season is during the summer, which runs from December to February. On the other hand, it is more affordable to rent a car during winter — from June to August — as well as Fall and Spring.
2. Know the Pickup and Drop-off Points
This can let you plan your trips ahead of time and what you can enjoy along the route before dropping off your rented car at the agreed location. Note that some companies even give you a ferry ticket so that you can go home more easily.
Additionally, many rental companies offer a pickup at the airport to get you started quickly. 
3. Make Sure There Are No Hidden Costs
Ask the staff and make you sure you check the total price you have to pay. And that it has no hidden charges such as a second driver, one-way, mileage, or airport fees.
If you see the car you're using, make sure to take a picture or try to inform the staff of the damages and scratches that may be present. This will iron out any conflicts or issues that could arise when you return it.
Another good tip that you shouldn't take for granted is that you should take the time to read the Terms and Conditions. Best to know everything in the contract!
4. Pick a More Modern Vehicle, If Possible 
You can pick a range of car models among sedans, SUVs, 4WDs, and campervans. The bigger it is, the higher the cost, so it's best to pick a smaller car if you're going only solo or with your spouse.
Then you should check the mileage limit. The mileage limit indicates how far in kilometres the car has run — that also indicates its age.
You don't want a car breaking down or becoming slower in the middle of the road, do you? Plus you'd like to be safe at all times — so go for a car that's fairly new or if its old, look for something that's at least been properly maintained.
You should also pick a car based on your itinerary. If you're going on a very rough terrain, you will need a 4WD or SUV, but if you're just staying in the city, sedans will usually work for you. 
5. Read the Customer Reviews
Reading the customer reviews will give you a first hand account of how good or bad the car rental company is. If many people enjoyed its inclusions and perks, chances are so will you.
This will give you insights about what's in store for you. 
6. Drive Safely 
You have to check everything from the brakes to the handling, engine, wheels, and seatbelts before you drive. You have to always make sure that the car you're riding is comfortable for you and your family.
You can install a GPS if you like or mount your phone on the dashboard. That means you'll get to your destination without wasting a minute.
And remember not to leave your valuables in the car after leaving it parked. Make sure there is enough gas to make it back or if you need to fill it up soon.
The Best Car Rental Services in New Zealand
Now you know how to make the most of your car rental, whichever car rental company you choose. Without any more ado, we now bring to you the best car rental services in New Zealand!
1. Apex Car Rentals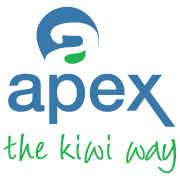 Website: https://www.apexrentals.co.nz/
Car Rental Locations: Auckland, Blenheim, Christchurch, Invercargill, Napier, Nelson, Queenstown, Tauranga, and Wellington airports, and Auckland, Christchurch, Greymouth Railway Station, Nelson, Picton, Picton Ferry, Queenstown, and Wellington cities. 
If you like a pay-and-don't-worry-about-the-rest car hire service, book with Apex Car Rentals. Assimilating everything into its price including the insurance and tax,  you won't be surprised by hidden or additional charges after you have returned it.
Having its small beginnings in Christchurch, it has grown as a company where it now operates in 17 branches across New Zealand. Its cars are available for rent at Wellington, Christchurch, Auckland, and Queenstown airports.
They have a range of sedans, 4WDs, wagons, and 8- and 12-seater vans. These car models are as new as 2019 going back to 2010 models, but are fully serviced and looked after.
And 24-hour roadside assistance is available in case your vehicle needs any mechanical repairs. The team will arrive from the nearest branch to reach you at the earliest possible time.
Highlights
No hidden charges
24-hour roadside assistance
Wide selection of vehicles
Winner of Canstar Blue's Most Satisfied Customers for 2019 
Pros
Affordable prices
Good-conditioned cars
A range of car offerings to choose from
Cons
Poor customer service, according to Facebook reviews
2. Jucy Car Rentals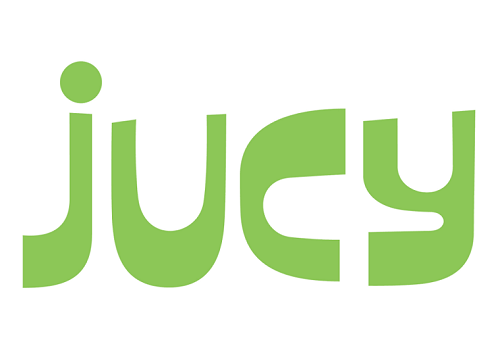 Website: https://www.jucy.com/nz/en/
 Car Rental Locations: Auckland Airport, Auckland City, Christchurch Airport, Queenstown Airport, Wellington Airport
It's road sweet road with the iconic green and purple campervans of Jucy Car Rentals. Complete with a shower, kitchen, bunk or toilet, a Jucy campervan can accommodate 2-4 travellers for an unforgettable trip.
They also have  sedans and SUVs. This is your ticket to see a side of New Zealand you never knew before with your friends or family.
You can see the sunset from atop the roof of the van or go surfing. You can ride to the nearest restaurant to have some crunchy fish and chips with sour cream dip, or more.
All of it is possible with Jucy's car rentals. You can explore every corner of the island with their trusty vehicles!
You can also hire a car from them at the country's main airports in Auckland, Queenstown, Wellington, and Christchurch. Or you can rent from the economic centre in Auckland.
It's also worth noting that Jucy is a family-owned business started by brothers Tim and Dan Alpe almost 20 years ago. It has become a popular rental car service for people who want fun and passion and safety for their travels.
Highlights
Unlimited kms
AA breakdown assistance
Tons of vehicle options with the campervans being famous in NZ, Australia, US, and Canada
Rent at main airport locations and Auckland City
Pros
Affordable prices
Friendly and efficient crew
Pick up is on time
Cars are neat and in great condition
Cons
Customer service is slow and uncoordinated at times
3. Ace Rental Cars
Website: https://www.acerentalcars.co.nz/
 Car Rental Locations: Auckland Airport, Auckland City, Christchurch Airport, Dunedin Airport, Greymouth, Picton Ferry Terminal, Queenstown Airport, Wellington Airport, Wellington City
When you see the badge of Qualmark Gold on a travel or car rental service website, you know that its car quality, safety, comfort, and eco-stance is serious. Ace Rental Cars has the Qualmark Gold badge.
Your safety is assured through their 24/7 roadside assistance. If something about the car makes you pull over on the side of the road or city, just let Ace know, and their team will be on it at once.
They offer an array of vehicles that's divided into Super Saver, Value, and Standard. Super Savers are good picks if you're on a limited budget; Value cars are fairly new and run well; finally, the Standard cars are the newest cars with the newest features (like Cruise Control and Bluetooth).
Having depots on key locations in New Zealand, you won't need to go to the trouble if you've just arrived at the airport. Plus, the one-way travel makes your trip more convenient with a free shuttle for any pickup or drop-off.
With their prices, safety, and quality, we can then agree that this is one of the best car rental services in New Zealand. 
Highlights
24/7 roadside assistance
Shuttle comes to collect you or take you back to places
Focused on customer service
Unlimited kms
Qualmark Gold certified 
Pros
High-performance and relatively new cars
Hassle-free pick up and drop off
Customer service is exceptional
It has budget, value, and the newest cars in line
Cons
Some customers complained of being charged for extra mileage
4. Omega Rental Cars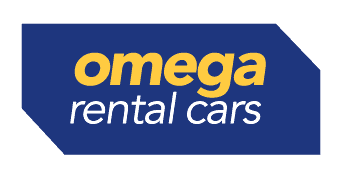 Website: https://www.omegarentalcars.com/
Car Rental Locations: Auckland Airport, Auckland City, Blenheim, Christchurch Airport, Christchurch City, Nelson City, Picton City, Queenstown Airport, Queenstown City, Wellington Airport, Wellington City
Up Front and Honest is their tagline and core company principle. From that honest treatment of the customers alone, they have been able to make the business thrive and succeed for almost 30 years.
Most of the cars are liked by customers, who hail them as awesome and clean. Offering only an unbranded model assures you it is safe to tackle city roads, roundabouts and highways.
You also don't need to measure your mileage with unlimited kms. And in case there's a mechanical problem, you have roadside assistance to take care of you.
Furthermore, Omega has marketed their insurance as the cheapest you can get. For people of 20 years and above, the insurance excess cost is NZ$2500 or it can be as low as NZ$400 — that insures your car and the other vehicle involved.
Check their website for deals and offers if you plan on travelling soon.
Highlights
24 hr roadside assistance
Modern and "unbranded" car models
Customer support open on Sundays
Complimentary travel guide and tour maps
Unlimited kms
Free additional drivers
Cheap insurance rates
Watch out for special offers on their website 
Pros
Clean and impressive cars
Friendly customer service
Offers free children's cart seats
Great value prices and hot deals
Easy booking and collection
Cons
There have been complaints that some cars were not cleaned well and that the suspension was not working, going through bumps
5. GO Rentals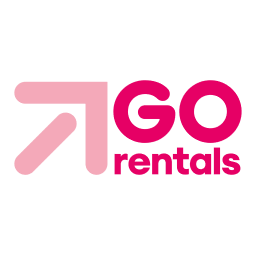 Website: https://www.gorentals.co.nz/
Car Rental Locations: Auckland Airport, Auckland City, Christchurch Airport, Dunedin Airport, Queenstown Airport, Wellington Airport
You can book simply and quickly, pick the exact car you like and get it for a total rate without any hidden charges whatsoever with Go Rentals.
You can tell at a glance that this company belongs in the list of the best car rental services in New Zealand. It has both a Qualmark Gold mark and the distinction of being a 2018 NZ Tourism winner.
There is a good range of cars from sedans, SUVs, 4WDs, and vans, whether in auto or manual transmission. These car models are 1-5 years old and are well-maintained.
By renting a car from Go Rentals, you get a free, exclusive discount card to use in restaurants, activities, and lodging around New Zealand. That complements your vacation, allowing you to have a more complete experience.
To make it more accessible for you, self-serving kiosks for the company are also located at Auckland, Christchurch, Dunedin, Queenstown, and Wellington airports.
Highlights
Unlimited kms
Free roadside assistance
Free tour maps and guides
24/7 customer support
Free Go Play discount card
Qualmark Gold Award
2018 Winner NZ Tourism Award
NZ Tourism Industry Member 
Pros
Amazing quality for vans
New and terrific quality cars
Self-serve kiosks around some airports
Fast to offer road assistance
Good prices
Cons
At times, calls aren't picked up by customer representatives
6. Ezi Car Rental
Website: https://www.ezicarrental.co.nz/
 Car Rental Locations: Auckland Airport, Auckland City, Christchurch Airport, Dunedin Airport, Queenstown Airport, Wellington Airport
Ezi Car Rentals is a 100% Kiwi-owned company that aims to provide you the means for a really fun, unique time in New Zealand. They have the newest car models for hatch sedans, SUVs, 8-seaters, 12-seaters, and coupes.
From booking online or in-house to the selection of cars, installation of the Ezi travel app, or even the return, everything is easy. There are no distractions or red tape involved.
Even as you arrive by plane from the airport, you can go to the Ezi stalls and book yourself a car! Discounts and offers abound on their website, so make sure you check often.
Customers are also generally satisfied with the kind and amiable crew who can suggest great ideas of where to spend your holiday. And you'll be insured by providing your credit or debit card to the staff — that will do for the entire road trip.
Highlights
Offers prestigious car brands
24/7 breakdown assistance
Secured booking
Unlimited kms
Free additional driver
Insurance with low-cost damage waiver
Qualmark-Silver-certified 
Pros
Remarkable cars
Friendly and welcoming staff
Fast, efficient booking online
Competitive rates 
Cons
7. Snap Rentals
Website: https://www.snaprentals.co.nz/
Car Rental Locations: Auckland Airport, Auckland City, Christchurch Airport, Queenstown Airport
Snap Rentals offers sleek sedans, SUVs, and vans that are meant to help you save on your trip, so there's more to spare for that perfect holiday gift for your fam.
A relatively simple booking process saves you a ton of time, with a free shuttle coming to pick you up at the airport. And if you have questions or are just plain curious about where to go for sightseeing — just ask these people and they will answer you in the kind Kiwi way.
Rates also include the insurance for them. Their hubs are located in Auckland city, Auckland, Christchurch, and Queenstown airports.
Highlights
Modern car selection
Well-received in Trustpilot, Google, and NZ Rankers reviews
Smart and economic cars
Nice and brilliant staff members
Pros
Provides value for their prices
Incredible condition for the cars
Approachable and helpful staff members
Ease of booking process
Quick shuttle pickup from the airport
Low insurance cost 
Cons
There were a few complaints about the customer service
8. Drive NZ Rental Cars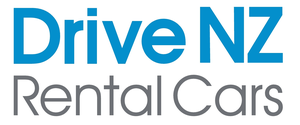 Website: https://www.drivenz.co.nz/
Car Rental Locations: Auckland Airport, Christchurch Airport, Queenstown Airport
With Drive NZ Rental Cars, you get more affordable rates than most leading car rental companies for a range of cool and stylish cars, sedans, carriers, and 4WDs. Overall, they offer pretty good value.
Drive NZ has been servicing tourists and locals for 10 years and counting. You will also be offered travel and tour guide brochures to map out your itinerary with your family or friends.
Prices are transparent too, with 24/7 roadside assistance, additional drivers, unlimited kms, tax, and insurance without any creeping hidden charges. You don't have to worry about anything as long as you have read the Terms and Conditions before giving your consent.
If you're on a tight budget then, but badly need a car, you won't go wrong with Drive NZ Rental Cars!
Highlights
No hidden fees
Round the clock shuttle transfers
24/7 roadside assistance
Free additional drivers
Unlimited kms
Choose between insurance excess or CDW payment
You get NZ road maps and tour guide brochures 
Pros
Lower prices compared to other companies
Stylish car selection
No hidden fees
Good business model, as mentioned by one customer
Cons
9. Hitch Car Rentals
Website: https://www.hitchcarrentals.co.nz/
 Car Rental Locations: Auckland Airport, Auckland City, Christchurch Airport, Queenstown Airport
Sick of reading about untidy, damaged, or problematic vehicles? Hitch Car Rentals will hitch you out of them by giving you the cleanest and most efficient cars among sedans, SUVs, and carriers.
Customers love the organised pickup, documents and paperwork handling, and overall service. They say they believe that the company's staff are there to help.
You get to enjoy the cars with unlimited mileage. Depot locations include Auckland City as well as Auckland, Christchurch, and Queenstown airports.
And when you're back, there will be a free airport shuttle ride for your convenience. 
Highlights
Wide selection of compact, sedans, SUVs, and carriers
Unlimited kms
Free airport shuttle ride
Free additional drivers 
Pros
Great customer service
Competitive pricing
Neat and fuel-efficient cars
Courteous and kind staff 
Cons
Limited locations
No 24hr roadside assistance
10.  Bargain Rental Cars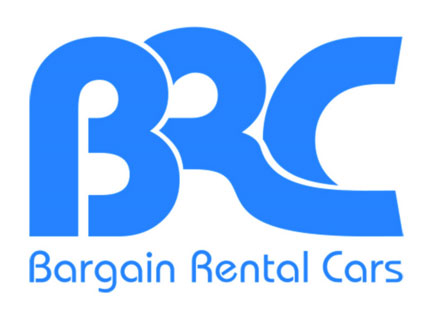 Website: https://www.bargainrentalcars.co.nz/
 Car Rental Locations: Auckland, Christchurch, Wellington Airports, and Auckland, Christchurch, Wellington, and Hamilton Cities
Like Drive NZ Rental Cars, Bargain Rental Cars let you rent out their cars in good condition at a low price point. They offer many perks like free additional drivers, 24hr roadside assistance, and the special BRC super-saver discount card.
Cars you can hire include sedans, carriers, vans, minibuses, and SUVs. You will be sure to find a car that's perfect as Bargain Rental Cars has the question of sizes and budgets all sorted out.
They have a lot of branches across the country — with 11 branches in Auckland, Christchurch, and Wellington airports and their cities, plus Hamilton City.
Customer support will even give you some travel and driving tips so that you can be safer, especially if you're not familiar with how to drive around the country (on the left lane and made to have right-wheel drive).
Highlights
Free additional drivers
24 hr roadside assistance
Free basic insurance for 25 years and up
Fast customer support
Unlimited kms 
Pros
Very cheap price
Has 11 branches New-Zealand-wide 
Cons
Some booking issues and communication
Cars may lack some features even if they're reliable and safe, as per one customer review from rankers.co.nz
11. Hertz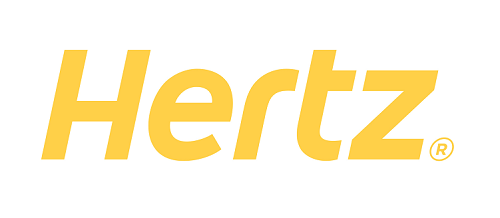 Website: https://www.hertz.co.nz/rentacar/reservation/
 Car locations: Auckland, Christchurch, Dunedin, Gisborne, Hamilton, Picton, Queenstown, Rotorua, Tauranga, and Wellington
 It's certainly a dream for a lot of people, especially car enthusiasts and racers, to be able to drive a Ford Mustang GT or a Chevy Camaro. Hertz has those!
Their range of cars includes Green, Family, Adrenaline, Prestige, vans and SUV collections. Take the chrome-plated Lexus RX 350 and enjoy some hiking or the game-faced Rav4 for a family-sized trip to immerse yourself in the city's culture.
There are currently 43 branches of Hertz car rentals in the country, including the cities of Auckland, Christchurch, Dunedin, Picton, Rotorua, Tauranga, and others.
Booking is quite simple, offering you the decision on where to pick the car up and drop it off. And then after that, you can check out the latest deals and offers to jumpstart your adventure in this beautiful, majestic country. 
Highlights:
15% off booking for AA members
Awesome car selection
Lots of summer and destination deals
Simple and easy to book with 
Pros
Easy collection and return
Offers everything from neat to fuel-efficient, and even high-performance cars
Great customer service
Fast booking process
Prompt replacement if there is an issue
Cons
Higher price than other car rental services
12. Luxury Car Rentals

Website: http://www.luxurycarrentalsnewzealand.co.nz
Car rental locations: Auckland, Christchurch, and Queenstown
If you're in for driving luxury cars during your stay in New Zealand, then you may contact Luxury Car Rentals. They provide luxury European convertible cars, SUV, sports car, and Mercedes Sprinter vans. Thus, you can live the life that you deserve while circling around the country. 
The company offers you the best driving experience as you traverse the beautiful sceneries and landscape of the place. You can go driving from East Cape up to West Coast. 
You may also hire them for chauffeur services. Or, when you have events that require moving people from one destination to another. Simply proceed to their site or contact them through their phone to number for booking or appointment.
HIGHLIGHTS
Large collection of luxury cars

Provides chauffeur services

Covers three main cities or destination
Pros
Luxurious

cars on the go

Opens from Monday to Sunday

Consistent and on time car service
Cons
13. Mint Car Rentals 
Website: https://www.mintrentals.co.nz
Car rental locations: Auckland Airports, Greenlane
Mint Car Rentals is one of the most reviewed car rentals in Google with almost 5.0 stars ranking. This can be attributed to their good customer service and staff that accommodates all the requests of their clients. They are transparent in dealing with their users—providing them with the necessary information regarding the car that they are going to use.
In terms of services, they provide pick up on the airports and car rentals for different places in New Zealand. There is also an insurance option which allows their users to be insured on the road. Further, they provide different kinds of vehicles according to your preference.
HIGHLIGHTS
Cars are in great condition

Easy online booking

Cheap

24 hours roadside assistance

Insurance option
Pros
Budget friendly

Accommodating and helpful staff

Great customer service

No hidden charges

Unlimited kilometers
Cons
Some users are given old cars as per Google review
14. RaD Car Hire
Website: Link: https://www.radcarhire.co.nz/
Car Rental Locations: NEW ZEALAND, AUCKLAND AIRPORT, AUCKLAND CITY NEW LYNN, BAY OF ISLANDS, CHRISTCHURCH, DUNEDIN, GISBORNE, GREYMOUTH, HAMILTON, HOKITIKA, INVERCARGILL, NAPIER, NELSON, NEW PLYMOUTH, PICTON & BLENHEIM, PALMERSTON NORTH, QUEENSTOWN, ROTORUA, STRATFORD, TAUPO, TAURANGA, TE ANAU, WELLINGTON, WHAKATANE, WHANGAREI, AUSTRALIA ( https://www.radcarhire.co.nz/branches )
RaD Car Hire offers one of the largest car rentals in New Zealand, having over 20 locations for you to go to around the country. Since 1987, they've progressed into a highly esteemed and recommended company for you to rent vehicles. Their options are amazing, leaving you with only the problem of choosing a car that you think best fits your needs.
RaD Car Hire continues to provide only the best services, upholding their values and maintaining great customer care and handling for over 30 years. Experience only the best car rental in New Zealand, especially for vacations or holidays, with Rad Car Hire.
Highlights
Affordably priced vehicles
Cheap insurance rates
Pros
Instant quotation and booking online
Amazing liability and insurance
Multiple locations
Cons
Sometimes unable to rectify the fault of car issues in a reasonable time
15. Hardy Cars
Website: https://hardycars.com/
Car Rental Locations: Nelson, New Zealand
Looking for a swift experience in renting cars? Check out Hardy Cars! Made in 2007, Hardy Cars offers visitors, tourists, and everyone else a reliable and cost-effective rental car of great quality.
Every customer is given great deals with vehicles under different categories: budget class, compact class, economy class, comfort wagon, class, 4WD wagons, people movers, and 4WD UTE. Along with this, pick-up from and drop-off to airport is part of the package, ensuring a smooth and easy process for all customers.
The staff of Hardy Cars see to it that the good quality of rental cars are sustained and are constantly updated.
Tow bars are included in the rental cars offered by their team to make space for bike racks. With this, Hardy Cars employees utilize their building to keep the customers' bike cases safe, and once customers are done exploring, the employees pick them up and bring them back to the airport once again.
Highlights
Different vehicle classes
Partnered with Nelson Holiday Homes for accommodation needs
Mountain bikers
Pros
Booking/reservation system is swift and easily understandable
Efficient process: punctual pick-ups, excellent and friendly service
Affordable quality rental car, no hidden costs
16. HireIt Rentals
Website: https://www.hireitrentalswanganui.co.nz/
Car Rental Locations: Anywhere in Waganui
A transportation service that provides everything you'll need is quite rare nowadays. Services where you can choose the specific vehicle that you want or need is important for various reasons.
Hire it Rentals is one of Wanganui's best vehicle hire specialists,  with their motto being: 'If it's got wheels we do the deals!' When you acquire their services, they can provide you the specific vehicle that you need for your activities.
Since they're open 7 days a week, you're not going to have any trouble if you ever need their services in the most unexpected times. Need wheels for a family outing, a field trip for the kids or simply to move your things? HireIt Rentals can easily help you!
Highlights
Open 7 days a week
Offers the latest models of vehicles
Extensive range of options
Pros
If you have a current driver's license you can drive
Can cater all occasions
Cons
And that's about it for the best car rental services in New Zealand. Depending on what you need and their deals or offers, you can count on these car rental services to make your trip enjoyable — be it for business or vacation.
Do you have any questions about the suggestions we listed? If you have anything on your mind, just share with us your thoughts, opinions, and comments and we'll get back to you soon.
Other than that, if you'd like to meet new people and have your schedule mapped out for you, you could read up on the best travel agents in New Zealand.
And while enjoying the beach or surfing, you might also like to take your selfie with the best drones in New Zealand. So that you can post proof of your trip on Twitter or Instagram for all your friends to see!