The 5 Best Chiropractor Tauranga Practitioners
Chiropractic is a natural therapy for recurring muscle or joint problems. It provides treatment for those by aligning the spine. If you want to try it, right on cue, as we've collated the best chiropractor Tauranga practitioners for today's roundup!
Here, we included chiropractors who are remarkable, highly trained, and known for being safe in performing the adjustments. In addition, we picked ones with fantastic reviews from their patients.
Without any further ado, we present to you the best chiropractor Tauranga practitioners!
1) Dr Todd Smythe – Chiropractors on Fraser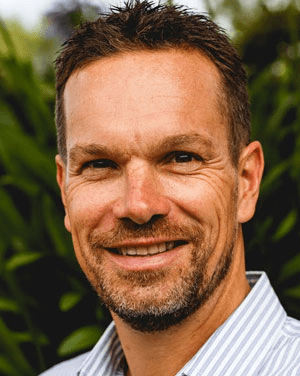 | | |
| --- | --- |
| Best for | Safe and Effective Chiropractic Care |
| Services | Lower Back Pain, Hip and Lower Limb Pain, Sciatica, Headaches, Neck and Shoulder Pain, Muscle Pain and Fatigue and more |
| Address | 66 Fraser St, Tauranga South, Tauranga 3112, New Zealand |
| Contact no | 07 578 4507 |
| Website | http://www.chiropractorsonfraser.co.nz/ |
Feel a stinging pain in your body that prevents you from relaxing? Leave it to Dr Todd Smythe. He is remarkably skilled and uses safe and gentle chiropractic adjustments to address such issues.
In 1996, he graduated from Melbourne with a degree in Chiropractic, and has since practised in the UK and Australia. Some time later, he decided to come back home to New Zealand, where he opened Chiropractors on Fraser.
As you will see for yourself if you go to him, he is one of the best chiropractor Tauranga practitioners. You can rely on him for careful and smooth adjustments.
Highlights
Gentle and safe chiropractic adjustments
Experienced and passionate chiropractor
Kind and understanding
Customer Reviews
Taselina Ulale remarked on Google Business:
"Excellent Chiropractor Todd Smythe is very Professional in he's year's of Experienced I always recommend them to my family and friends thank you too the Friendly receptionist as well."
2) Dr Laura Crowley – Be Balanced Chiropractic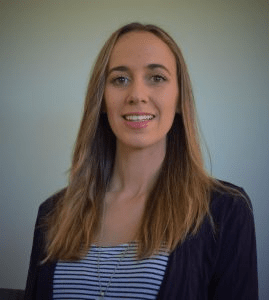 | | |
| --- | --- |
| Best for | Pregnant Mums and their Child |
| Services | Back and Neck Pain, Newborns, Children, Pregnancy, Well-being and X-ray |
| Address | 180 Eleventh Avenue, Tauranga, New Zealand |
| Contact no | 07 281 1590 |
| Website | http://www.packardchiro.co.nz/ |
Chiropractic care helps pregnant women adapt to the changes that come with carrying a baby in their tummies. For this, you can see Dr Laura Crowley in Be Balanced Chiropractic.
While Dr. Crowley is new to the clinic, she actually has 7 years of experience in chiropractic. She has practised with a particular interest in assisting soon-to-be-mums, newborns, and kids.
Outside of the clinic, she usually spends time with her family traversing the wonderful hiking paths in Tauranga. And she has a passion for photography, exercise, and nutrition, in case you'd like to chat with her about those things while she helps you.
Highlights
Specialises in chiropractic care for mums and newborns
7 years' experience in treating patients
Knowledgeable about exercise and nutrition
3) Dr Edward Roper – Precision Chiropractic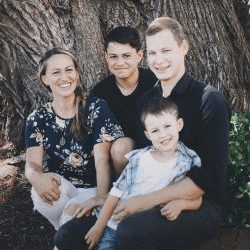 | | |
| --- | --- |
| Best for | Neurological Disorders |
| Services | Back Pain, Stroke, Scoliosis, Alzheimer's Disease, Parkinson's Disease, Chronic Fatigue, Bell's Palsy, Dementia, Child Learning and Development and Nutrition and others |
| Address | 132 Eleventh Avenue, Tauranga, New Zealand |
| Contact no | 07 578 0875 |
| Website | https://www.precisionchiro.co.nz/ |
If you're looking for an expert chiropractor, Dr Edward Roper is a brilliant choice! In fact, he is one of the best chiropractor Tauranga practitioners with more than a decade of experience.
He specialises in treating neurological disorders. These include back pain, scoliosis, dementia, stroke, vertigo, spine injuries, Bell's Palsy, Parkinson's disease, and Alzheimer's disease.
Before establishing Precision Chiropractic in 2012, he worked in a chiropractic clinic for a few years in Auckland. Dr Roper is also known for caring with patients and dedicated to helping out the community.
Highlights
Experienced and adept chiropractor
His forte is treating spinal problems and children's health
Compassionate and dedicated
Customer Reviews
Matt Collier wrote a reliable review from Google:
"I've tried physio and ortho over the years but nothing worked on my body as well as the work Ed has done. Being 2m and thinking I can still deal with physical activities in the same way I did 15 years ago, along with being migraine prone, my neck and back are the biggest issues. A regular appointment with Ed keeps me ticking along the best I have ever."
4) Dr Blair Norwood – Chiropractic House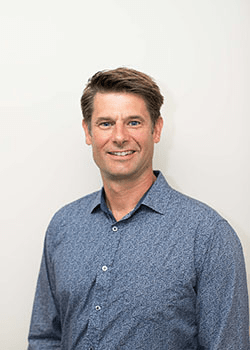 | | |
| --- | --- |
| Best for | Talented, Friendly and Amazing Chiropractor |
| Services | Wellness, Babies and Children, Pregnancy, Older Adults, Pain, Injuries and Accidents and Peak Performance |
| Address | Chiropractic House, 50 Girven Road, Bayfair, Mount Maunganui, New Zealand |
| Contact no | 07 928 0152 |
| Website | https://chiropractichouse.co.nz/ |
Having more than 2 decades of experience, Dr. Blair Norwood is a versatile chiropractor who can treat a wide range of problems and provide care for everyone from newborns to senior patients.
He gained experience by working alongside Dr Brett Ireland (who inspired him to become a chiropractor). After some time, he took management of Dr Ireland's clinics and continued the practice.
With the belief that our bodies can self-heal, he works to remove disruptions to the self-healing process and thus, facilitates the body's recovery. That will get you back in step with health, wellness, and vitality.
As such, we believe that he's one of the best chiropractor Tauranga practitioners.
Highlights
Provides chiropractic care for a wide range of conditions
Over 20 years of experience
Friendly and professional
Customer Reviews
Let's take a look at Cracken on's insightful review from Google:
"Very professional service. Always welcomed by name and with a smile. Dr Blair kept me up and running while I waited for my hip operation. The hip surgeon couldn't believe I could still walk up the Mount days before my surgery with the way my hip was. I credit this to Dr Blairs skill and experience. I'm looking forward to going back in a few weeks when I'm comfortable with my new hip! Thanks Chiropractic House."
5) Dr. Mikaela Manning-Gordon – Naturally Chiropractic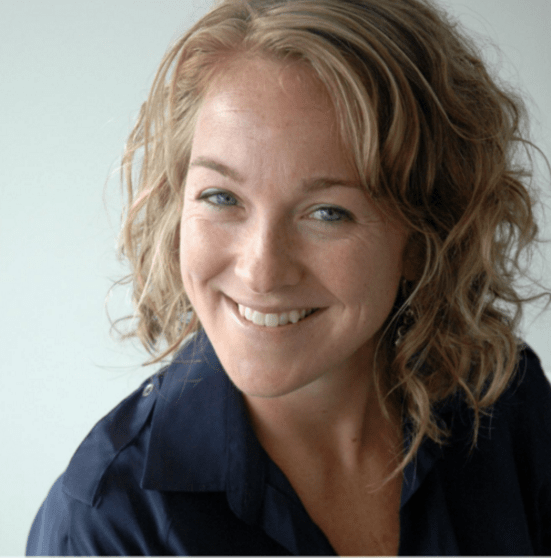 | | |
| --- | --- |
| Best for | Wellness Family Chiropractic |
| Services | Pregnancy, Paediatric Care, Babies with Colic, Optimum Performance and Strength and Fatigue |
| Address | 45A Farm Street, Mount Maunganui, 3116, New Zealand |
| Contact no | 07 574 9378 |
| Website | http://www.naturallychiropractic.co.nz/ |
If you'd like to come for preventative care or family wellness, book an appointment with Dr Mikaela Manning-Gordon. She is a registered chiropractor who works at Naturally Chiropractic.
Aside from being your family chiropractor, she can look after women in the pregnancy and postpartum stage. Chiropractic care has been shown to considerably help them cope with those conditions, after all.
And because each patient is unique, she tailors her adjustments or approach to each client's needs, thereby working towards the best healing outcome possible for your body.
Highlights
Specialises in family wellness chiropractic
Tailored adjustments or treatment plan
Results in a healthier body and outlook
And that's all for the best chiropractor Tauranga practitioners. These chiropractors are trustworthy and safe with their techniques — they will work with you to achieve your health goals.
Do you have any questions about the chiropractors we listed? If you have one, feel free to send us a message, and we will get back to you as soon as possible.
Oh, and if you also need help finding other medical services in the area, check out our other roundups in this series. For instnace, we also have an article pertaining to dermatologists, if you're interested. So if you want glowing and beautiful skin, you can check out our list of the best dermatologists in Tauranga.