The 5 Best Chiropractors in Hamilton
Chiropractic relieves you from the body's aches and pains in a gentle, natural, and safe way. If that's what you need, you're right on track, as we've collated the best chiropractors in Hamilton for you!
To come up with this list, we've chosen professional and highly skilled chiropractors with genuine care for their patients. Additionally, we considered what customers said about them, to make sure others agreed with our picks.
Now let's get you back towards perfect health! If you're all set, these are some of the best chiropractors in Hamilton.
1) Dr. Ian Kim – Hamilton Chiropractic Centre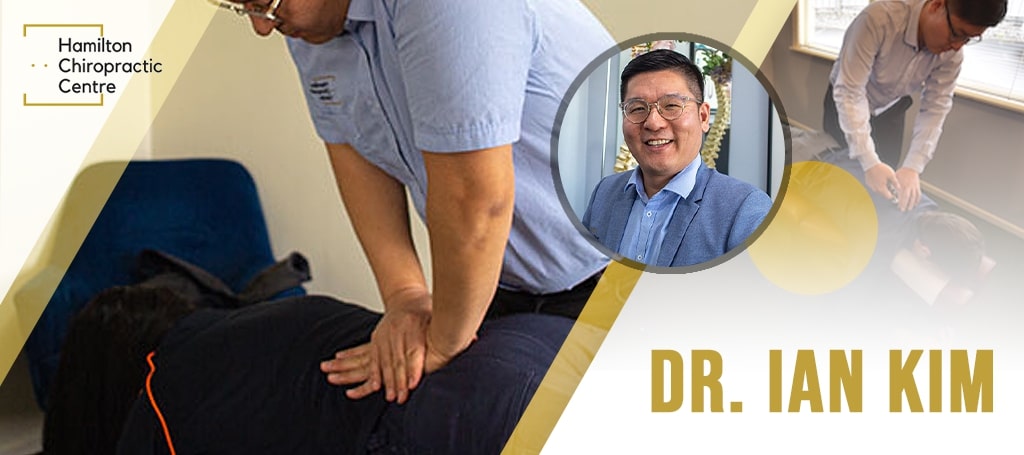 Dr Ian Kim began his career as a computer programmer. However, somewhere along the way, he had an epiphany that led him to realise that he wanted to be a chiropractor.
He enrolled at New Zealand College of Chiropractic to get the foundations he needed for his career. Here, he learned about the human body and various chiropractic techniques.
Today, he works at Hamilton Chiropractic Centre. He specialises in ABC and Chiropractic Biophysics to bring back your body to its natural alignment.
An ACC and Southern Cross Easy-Claim provider, Dr Ian Kim treats people from all ages and backgrounds. Many recommend him for his friendly manner as well.
Highlights
Specialises in ABC and Chiropractic Biophysics
Treats a wide variety of ailments
Registered provider for ACC and Southern Cross Easy-Claim
Customer Reviews
Here's one patient's review on Google Business:
"We had our first visit with Ian yesterday. First impressions – very friendly, spoke to us in a way we could understand, discussed all our concerns etc, did a full treatment and my man left there feeling a lot better than when he went in! Overall, very pleased with our visit and will definitely be back again! Thanks Ian :)"
2) Dr David Smith – Essential Family Chiropractic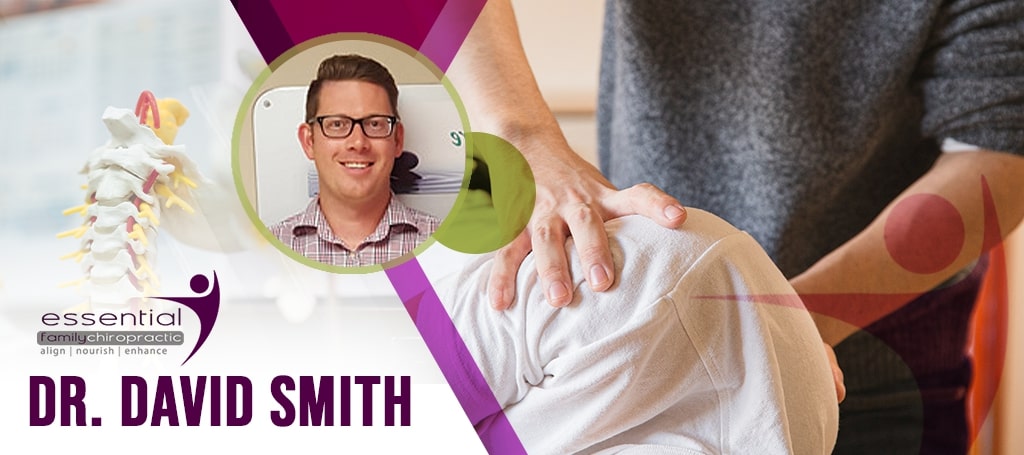 Feel sharp back or shoulder pains? Or have you been injured? If so, you should set up an appointment with Dr David Smith at Essential Family Chiropractic.
He offers safe and effective adjustments to rid the discomfort and pain you're feeling. It's practically a guarantee that you'll feel better than when you first came in.
Gradually, you'll be able to do the things that you enjoy with the doctor's support, attention and expertise. As such, Dr David Smith is one of the most trusted and best chiropractors in Hamilton you can go to!
Highlights
Safe and effective adjustments
Passionate in seeing his patients improve their physical and mental performance
Supportive and caring chiropractor
Customer Reviews
One patient, Lisa James shared her experience on Facebook:
"After months of headaches and neck pain I was at my wits end. A friend suggested I try David and I immediately felt a relief in both the headaches and the neck pain – amazing!! I love the holistic approach to whole body too – I'm learning how my spine affects every aspect of my life, and what I can do between sessions to help myself. Highly recommend."
3) Dr Mari Volker – Aspire Chiropractic Hamilton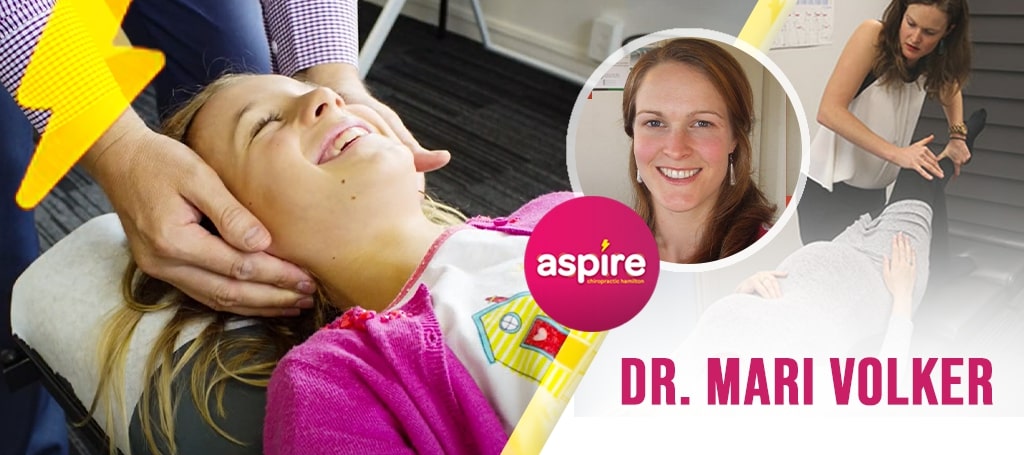 BEST FOR
Muscle Testing and Nutritional Advice
SERVICES
Chiropractic and Applied Kinesiology
WEBSITE
https://www.aspirechiropractic.co.nz/meet-the-team/
ADDRESS
222 Tristram Street, Hamilton Central
Hamilton, North Island 3204, New Zealand
CONTACT DETAILS
(07) 834 2985
OPERATING HOURS
Monday: 1pm – 6.30pm
Tuesday and Thursday: 6.45am – 10.45am | 1pm – 6.30pm
Friday: 6.45am – 1pm
Wednesday, Saturday and Sunday: Closed
The development and degree of muscle pain hinges on many factors like postures, diet and exercise, and nervous system. Dr Mari Volker can help you understand these things and treat you as well!
She specialises in Applied Kinesiology, a form of muscle testing done to identify illnesses of your body. From this, both you and the doctor can effectively work on the problem.
Also, she performs gentle adjustments to help you cope with muscle tension and pain. Her holistic approach will facilitate your recovery and get you back to well-being!
Highlights
Expert in Applied Kinesiology
Holistic approach
Gentle and relaxing adjustments
Provides helpful advice
Customer Reviews
Let's hear about Ruth Christie's review on Google Business:
"Kane's treatment of my foot and ankle was incredibly thorough and made an immediate difference. He did a range of adjustments, kept me informed about what he was doing and why, and suggested some stretches and techniques to do myself.
Mari has adjusted my back and given me great advice on supplements and nutrition, including carrying out some muscle testing.
I highly recommend Aspire Chiropractic for your overall wellbeing. Thanks team!"
4) Dr Anthony – Chirohealth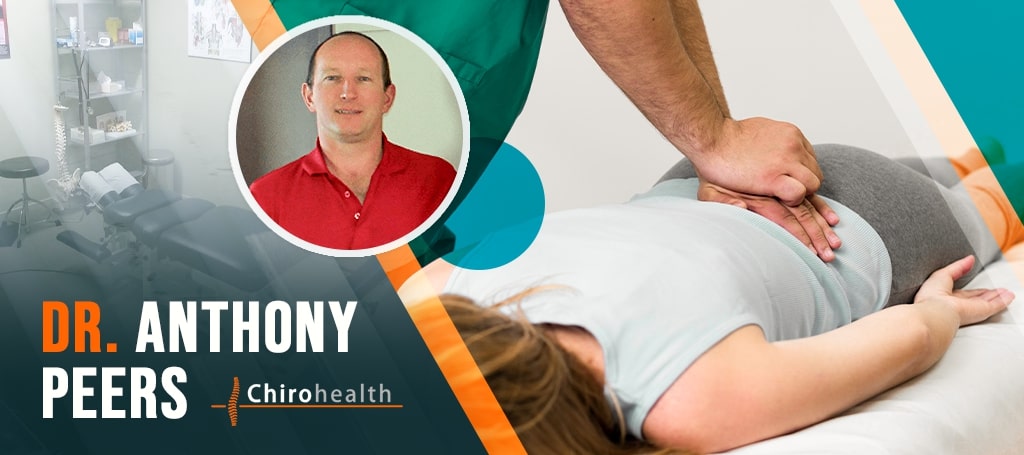 | | |
| --- | --- |
| BEST FOR | Sports Injuries |
| SERVICES | Back Ache, Neck Pain, Arthritis and Joint Pain, Headaches, Whiplash, Pregnancy, Birth Trauma, Sporting Injuries, Poor Posture, Sciatica, Muscular Pains, General Well-Being |
| WEBSITE | https://chirohealth.co.nz/about-us/ |
| ADDRESS | 3204/130 Rostrevor Street, Hamilton Central, Hamilton 3204, New Zealand |
| CONTACT DETAILS | +64 7-834 9915 |
| OPERATING HOURS | Monday to Friday: 8am – 5.30pm |
No matter if you're hurting from whiplash, sports injury, back pain, or arthritis — even if you're just trying to stay healthy, you should see Dr Anthony who works at Chirohealth.
He has a wealth of experience behind him in treating a wide range of body pains. He has a kind and friendly demeanour that makes customers feel at home and get value.
His alma mater is Durban University of Technology in South Africa, where he mastered Chiropractic. Years later, he also earned a postgraduate certificate in Sports Chiropractic.
Outside of work, he enjoys spending time with his wife Daphne and two children, Simone and Damien. Furthermore, he loves fishing, outdoors and sports, particularly golf… which makes him particularly easy to talk to during sessions if you're interested in any of those things.
Highlights
Treats a wide range of body pain and illness
More than 24 years of experience
Kind and friendly demeanour
Customer Reviews
One patient, Manjinder Kumar, said on Google Business about one of the best chiropractors in Hamilton:
"Highly Recommended. Anthony is the bet Chiropractor in New Zealand. He goes out of his way to help. His treatments work like magic. We are happy that we went to Chiro Health for treatment."
5) Dr Steve Swain – Blue Sky Chiropractic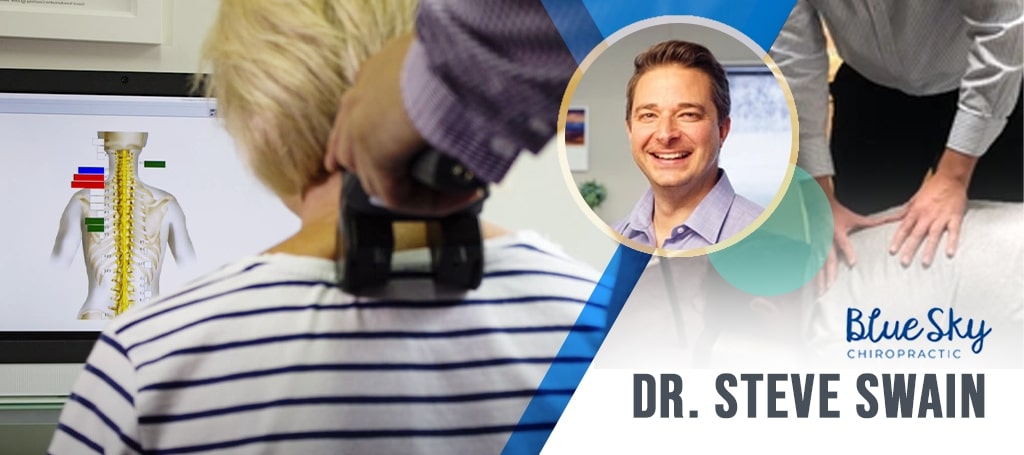 BEST FOR
Chiropractic Care and Healthy Lifestyle Guidance
SERVICES
Thermography, BrainTap HRV Scan, Hands on Assessment
Koren Specific Technique (KST), Cranial Release Technique (CRT), Traditional Chiropractic Adjustments
WEBSITE
https://www.blueskychiropractic.co.nz/meet-the-team/
ADDRESS
9c Sloper Avenue, Frankton, Hamilton, New Zealand
CONTACT DETAILS
07 808 1238
OPERATING HOURS
Monday, Wednesday and Friday: 8.30am – 1pm | 2.30pm – 6pm
Stop the pain in its tracks by getting quality chiropractic care from Blue Sky Chiropractic. Here, you can consult with Dr Steve Swain.
He graduated with honours from Glamorgan University in the UK, studying Chiropractic. Before moving to NZ, he worked in a chiropractic practice in Solihull for 14 years.
His services include chiropractic adjustments, thermography, Koren Specific Technique (KST) and Cranial Release Technique (CRT). He can also help you make lifestyle changes to improve your health.
His goal is actually simple: that is, for you to be at your healthiest and best. And as such, Dr Swain is another one of the best chiropractors in Hamilton there are.
Highlights
Provides chiropractic care and lifestyle advice
Studied and worked in the UK
Knowledgeable and trustworthy
Helps you to be at your healthiest and best
Customer Reviews
Here's one patient, Anton Pires, on Google Business:
"I was told about Steve from another health professional and what a shot of luck that was. Steve has sorted out some very old back issues, worked on some others that have been identified and put together a maintenance plan going forward, including some very light stretching that has netted huge benefits to me. I would recommend Steve @ Blue Sky to anyone who hasn't got the results they seek elsewhere, as his wholistic approach is refreshing."
And there you have it for the best chiropractors in Hamilton! If you're not feeling well, chances are these chiropractors can resolve it and pave the way for a pain-free life!
Have you got any questions for us? If you have one, kindly send it over and we'll get back to you in a bit.
You may also be interested in setting up your own home fitness room if you want to start putting those realigned muscles and joints to work, to better condition them. In that case, you can start by reading about the best treadmills in New Zealand!