The 7 Best Options for Chiropractors in Wellington
Living every single day is already a battle to be won or lost. A life of comfort, romance, wealth, and a ton of friends does not guarantee you to be in the safe zone from stress. Some are more equipped in the face of it, others shun it completely, yet others stay in the middle. They are swayed in the world of opposites, losing their temper, giving in to their emotions, bearing grudges. A relaxation might be handy and to help increase the endorphins and serotonins, the happy chemicals in your brain. Other than that, and more importantly when you've somehow developed pain in a part of your body that has something to do with muscles and bones, why not try to visit a Chiropractor?
What exactly does a Chiropractor do?
A Chiropractor works methodically in brain-body connection, the spine for instance, improving it decreases the risk of stress and those rendered uneasy, tired feelings we notice. They use natural, modern techniques to keep our state and well-being happy and healthy as much as possible.
Let us now in turn look at 6 of the best Chiropractic in Wellington:
1. Back to Living
| | |
| --- | --- |
| Website | https://www.chiro.co.nz/ |
| Contact | 04 499 7755 |
| Address | 50 The Terrace, Wellington, 6011, New Zealand |
| Chiropractor | Dr Louise Blair, Dr Anjali Patel |
| Specialty services | Applied Kinesiology, Diversified, Gonstead, Sacro Occipital Technique (SOT), Torque Release Technique, and Activator Technique |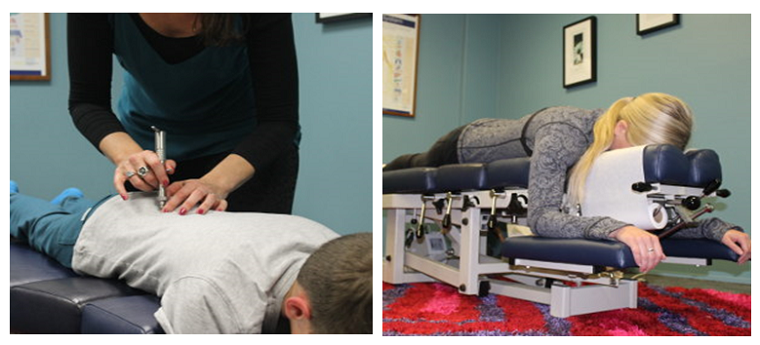 Back to Living Chiropractic has been supervised and lead by Dr Louise Blair, working with a talented team of chiropractors that ensures healthy living among its patients. Seeing to it that the stressors are not overloading, causing headaches, depression, and dizziness amongst more diversified ailments. They utilize the most modern techniques without the use of artificial products or medicinal therapy.
The techniques they use to generally make your well-being healthy are Applied Kinesiology, Diversified, Gonstead, Sacro Occipital Technique (SOT), Torque Release Technique, and Activator Technique.
Highlights
Modern and effective treatments
Highly skilled practitioners
Relieves low moods, stress and anxiety
Customer Reviews
toomekebro1 mentioned on Google Reviews:
"Super friendly staff on reception. Knowledgeable chiropractor who explains in simple terms what they are doing, and why they are doing it. Definitely feel an improvement in overall health since i have been attending."
2. City Chiropractic (formerly Courtenay Chiropractic)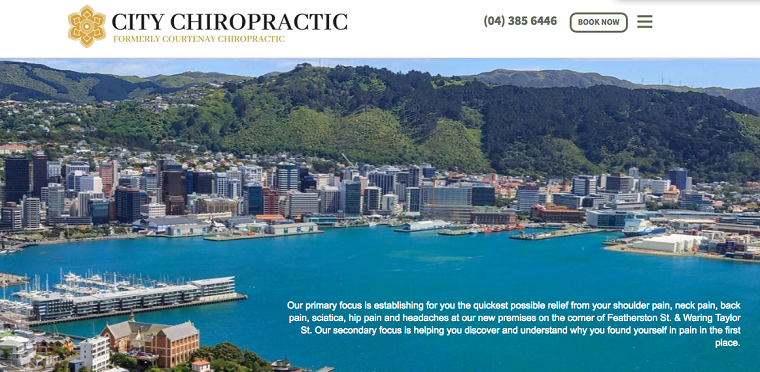 | | |
| --- | --- |
| Website | http://chiropractor-wellington.co.nz/ |
| Contact | (04) 385 6446 |
| Address | Cnr Featherston/Waring Taylor Level 3, 23 Waring Taylor Street, Wellington 6011, New Zealand |
| Chiropractor | Toby Hall |
| Specialty services | Traditional Chiropractic, Deep Tissue Release, Acupuncture, Acupressure, Scar Tissue Stretching, Lifestyle Advice, Core Isolation Training, Postural Correction, Joint Stability Exercises |
City Chiropractic remedies long-standing back, shoulder, hip, and neck pain, sciatica and muscle tension or scarring. Toby Hall, a qualified fitness coach and chiropractor is the specialist at this chiropractic. In addition to treating the muscle pain, therapy, you will get to the bottom of what caused it and how to move it, treat until you make a full recovery.
Highlights
Qualified fitness trainer and chiropractor
Treats a wide range of muscle, joint and bone pain
Will guide and support you until you make a full recovery
Customer Reviews
One patient, Shaynmo Willsey wrote a 5-starred Google review:
I'm a surfer and builder heading fast towards the big 50 and Tobi is the best at helping me stay paddle fit! My goal is to be surfing into at least my 70s and seeing Tobi regularly keeps my back in great shape with fantastic exercises for holding everything together.
3. Chiropractic Balance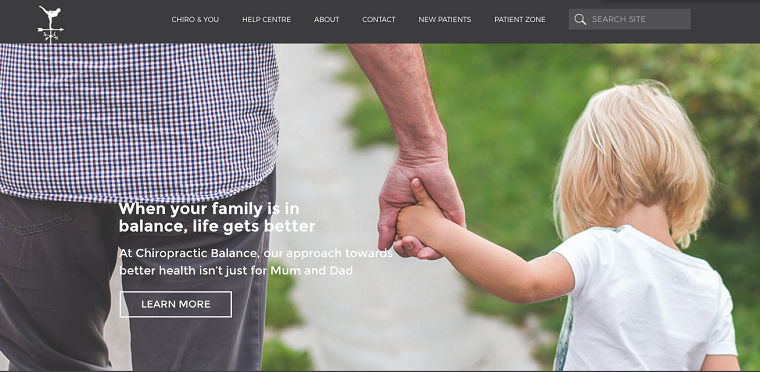 Website
https://chirobalance.co.nz/
Contact
(04) 233 8705
Address
Level2, 104 The Terrace, Wellington 6011, New Zealand
Email
[email protected]
Chiropractor
Dr Roz Griffiths, Dr Shivani Bhula, Dr Matt Clark, Dr Jen Kim
Specialty services
Applied Kinesiology, Diversified, Sacro Occipital Technique (SOT), Thompson, Logan Basic and Activator Technique
Rates
Initial Consultation: $118

Regular: $52

ACC Visit: $32

*Family Discounts and Programs of Care are also available
Chiropractic Balance uses the gentle, soft muscle correction known as Sacro Occipital Technique as their main method. It is concerned with the sacrum (base of the spine), occiput (head) and the spine that bridges them. Correcting them will keep your posture aligned properly which would let your body breath from the skull down to your body, pelvis and to the extremities. They can arrange a plan for you to follow, assess your performance, make changes if necessary, to cure the pains and ills of your body.
Highlights
Specialises in Sacro Occipital Technique
Hands-on approach to remove your ailments
Gentle and soft muscle correction
Customer Reviews
Paul Chase wrote a very helpful review on Google:
"Have been coming for the last five weeks to address headaches, bad sleeping and posture. Matt is informative and detailed in explaining how he can assist. The realigning work has been extremely beneficial. Matt knows his stuff. Olivia out front is lovely and accomodating when I've had to change appointments. Fantastic place."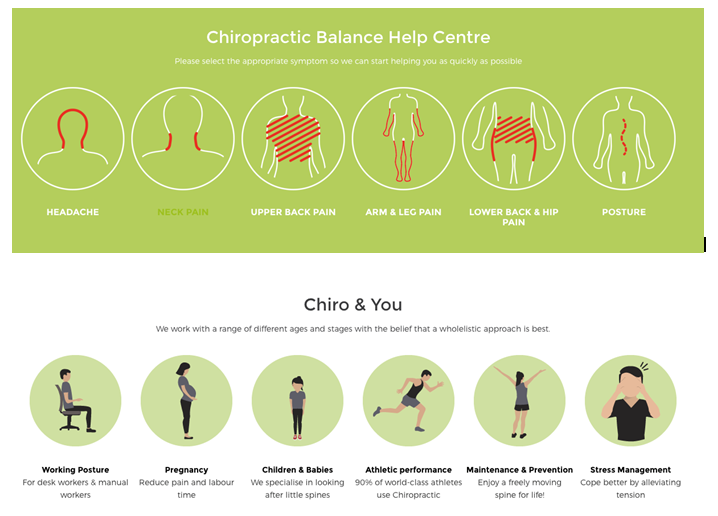 4. Total Health Chiropractic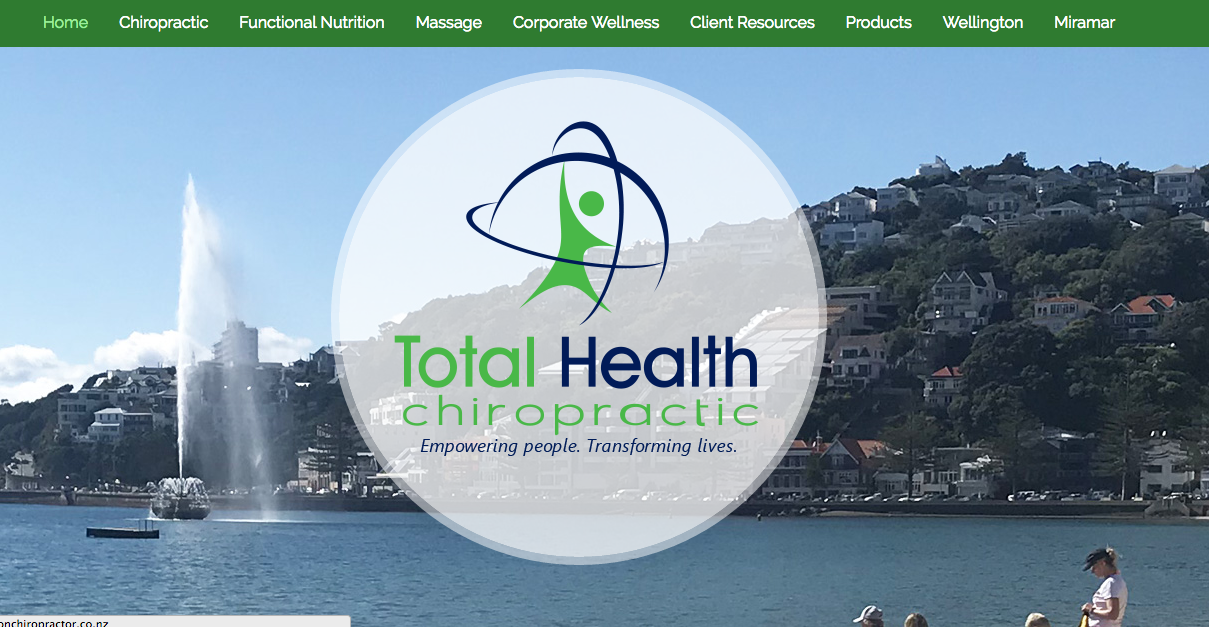 | | |
| --- | --- |
| Website | https://www.wellingtonchiropractor.co.nz/ |
| Contact | 04 381 2222 |
| Address | Level 4, Plimmer Towers, Plimmer Steps, Lambton Quay, Wellington CBD 6011, New Zealand |
| Chiropractor | Dr David Comely, Dr Miqdad Rashid, Dr Kirstem Elmslie, Dr Albert Wong, Dr Jacob Lewis, Dr Sally Horsfield |
| Specialty services | Applied Kinesiology, Diversified, Sacro Occipital Technique (SOT), Thompson, Logan Basic, Activator Technique, Gonstead, Webster Technique, and Bio Cranial Technique |
Total Health Chiropractic works on the belief that the 'nervous system runs the whole show.' Therefore, rather than depend on medicine, they use their expertise and chiropractic ability in order to cure the ailment of the patient. The doctors there are devoted, experienced, and knowledgeable and their goal is to make the health of the patient in a better functioning and healthy state.
Highlights
Well-versed in different chiropractic techniques
Committed, experienced and knowledgeable doctors
Gets you back on track to health and well-being
Customer Reviews
Psyckers DO commended Total Health Chiropractic on Google Reviews:
"Awesome clinic that has recently moved from Tory St. Great and helpful staff that really do know what is wrong with you and treats you more holistically than anywhere else. A bit expensive but well worth it. Highly recommend if you have back and joint issues."
5. Dixon Street Chiropractic

Website
http://www.dixonstchiropractic.co.nz/
Contact
04 3845153
Address
Level 1, 64 Dixon Street, Wellington, New Zealand
Email
[email protected]
Chiropractor
Dr. Garth Cheyne, Dr. Tara Puketapu
Specialty services
Spinal or Chiropractic Adjustments, Initial Consultation and Examination
Rates
Initial Examination and Adjustment (30 mins): $70
Initial Examination and Adjustment ACC (30 mins): $50
Chiropractic Adjustment (10 mins): $48
Chiropractic Adjustment ACC (10 mins): $30
Chiropractic Adjustment Gold Card/Student/Child (10 mins): $40
Dixon Street Chiropractic is fully ACC accredited for spinal and extremity injuries, dedicated to helping customers achieve health and wellness goals through the highest quality Chiropractic care. They will start with assessing your structure, particularly your spine, and how it may be affecting your nervous system and overall health and wellbeing. This will greatly benefit people of all ages, from babies to athletes to seniors.
Highlights
Precise and careful spinal adjustments
Provides expert assessment, care and treatment
ACC accredited chiropractors
Customer Reviews
Here's the comment of Richard H on Google Reviews:
"5 years ago, I had a stiff neck. All my GP at the time could provide at the time was re-assurance that at my age I should expect it and a two week course of ibuprofen, which did little. I got a recommendation to see Tara and with a few weeks, my neck was much improved and now gives me no trouble. These days, being an active tramper, she keeps me in hills :)"
6. Be Well Chiropractic Studio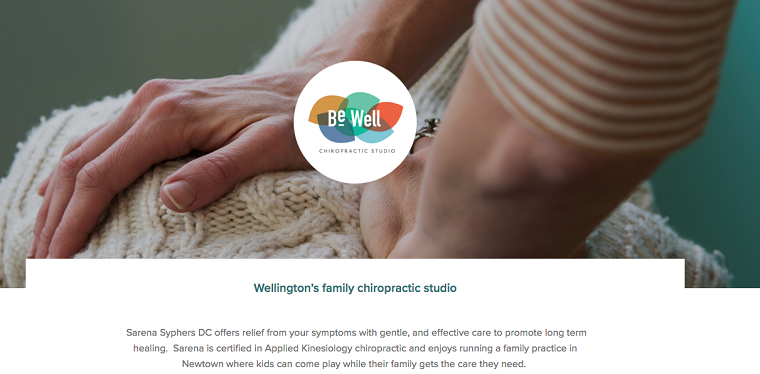 | | |
| --- | --- |
| Website | https://www.bewellchiro.co.nz/ |
| Contact | 04 3884512 |
| Address | 21 Riddiford Street Newtown, Wellington 6021, New Zealand |
| Email | [email protected] |
| Chiropractor | Sarena Syphers |
| Specialty services | Cranial Sacral, Applied Kinesiology, Neuro Emotional Technique (NET), Custom Orthotics, Webster Technique, Pregancy Chiropractic, Paediatric Chiropractic |
Sarena Syphers is a certified Applied Kinesiology chiropractic who runs her family-owned studio in Wellington. The place has a very laid back, pleasant feel as though you were visiting a childhood home where you always had a great time with your friends. The first she's going to do is to see what's causing the pain or tension in your body, she will then proceed to treat it with massage or adjustments of the joints to get a relief. The goal is as the company name suggests Be Well.
She cures a range of symptoms of aches, knots, pains and looks even at sinus issues, pregnancy, and others. After all, a chiropractic's main focus is the nervous system which functions in our entire body!
Highlights
Family owned and operated
Qualified chiropractic
Soothing and gentle adjustments
Treats a variety of conditions
Customer Reviews
Erica Anderson praised Dr Sarena on Google Reviews:
"Dr. Sarena is amazing! I ended up getting a tight lat muscle after working out one day, and this prevented me from raising my arm above my shoulders. Sarena was able to find the issue and relax the muscle and now I am back to doing overhead shoulder presses and lateral raises at the gym!"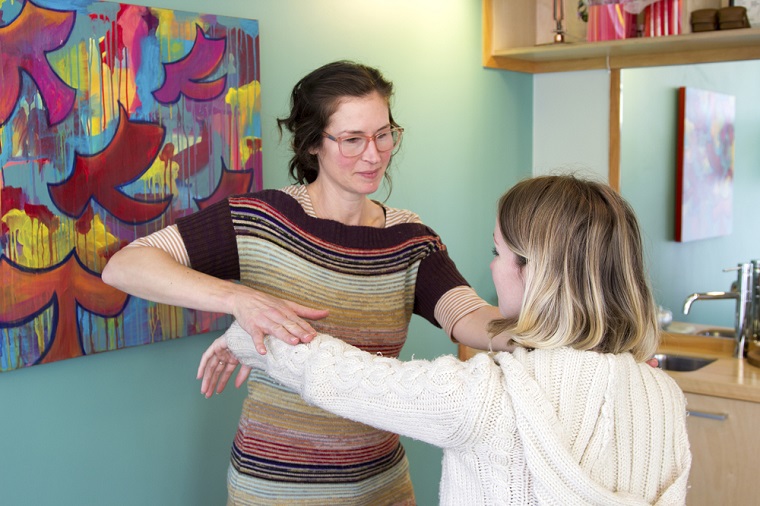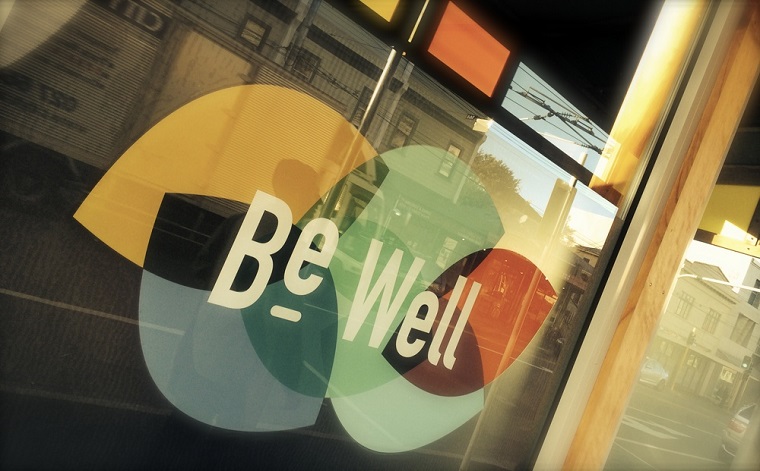 7. The Chiro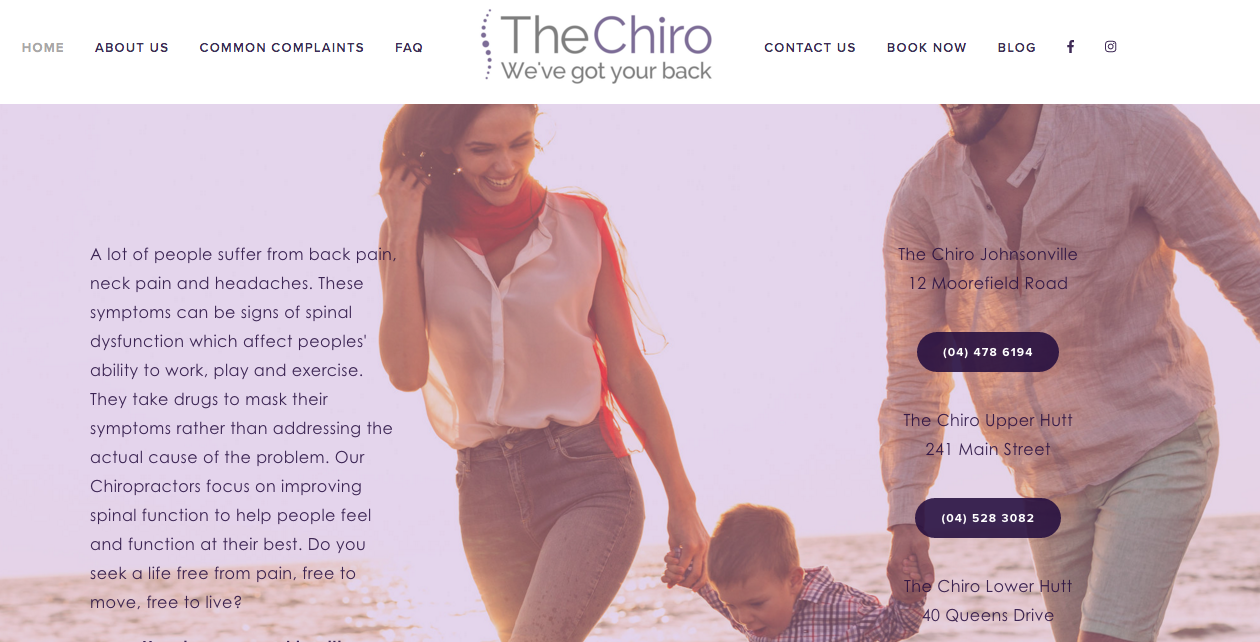 Website
https://thechiro.co.nz
Contact
04 478 6194
Address
12 Moorefield Road, Johnsonsville, Wellington, New Zealand
Email

[email protected]

Chiropractor
Dr Dave Kelly, Dr Arturo Quiroz, Dr Leon Ismail
Specialty services
Diversified, iQ, Thompson-Drop, Gonstead, and Activator Technique
Rates
Initial consultation: $70 regular payment

Adjustment: $52

X-Rays: Full Spine – $120, Sectional – $40

If you are a student, senior or currently unemployed, a discount may apply. You can make an enquiry by calling 04 478 6194
The Chiro is a chiropractic in Wellington, Upper and Lower Hutt. They value precise and effective means of healing back and neck pain, headaches, and others. But that's not enough, they have an obligation to educate their patients for them to truly benefit and live, work, and have leisure time freely and without hindrance. They conduct thorough exams, have a check to diagnose the case. The team will assist you valuably in rehabilitation and recovery of the musculoskeletal conditions.
Highlights
Precise and effective chiropractic techniques
Informs and educates the clients about their condition and treatment
Fully supports you on your way to recovery
Customer Reviews
David Garratt is all praise for the doctors at The Chiro. He said on Google Reviews:
"Brian and David are caring, professional chiropactors who have a wealth of experience and have been local health professionals in Johnsonville for a very long time. I highly recommend their services to anyone suffering from spinal or back complaints."
---
Those were the best options for chiropractors in Wellington. If you're looking for natural method of healing your back or muscle aches, these reputable and talented chiropractors can help you out.
Have you visited any one of the chiropractic studios we listed? We'd be glad to hear them, and if you have any other questions, you can send us a message and we will get right back to you.
Other than that, if you have been injured in sports, you can also go to a physiotherapist to get treated. With that, you can read about the best Wellington physiotherapists.