The 12 Best Clubs in Auckland
Had a rough week in dealing with deadlines and toxic people? You deserve a break! And one way you can do that is by unwinding in one of the best clubs in Auckland.
There's nothing better than seeing live music played by talented musicians as you drink and dance with your date or friends.
But before we show you our top picks, we'll first tackle the average cost of Auckland clubs to help you decide which club to go to and know how much you have to pay.
The Average Cost of Clubs in Auckland
When you go clubbing, you have to prepare your wallet for two expenses: the entry fee and drinks.
Club entry fees in Auckland can cost between $28 to $84 for men and $14 to $42 for women. In some cases, it can even be free depending on the club's promotions.
Based on the data we gathered on Zomato, we found that food and drinks in Auckland clubs can cost around $60 to $75 for two people.
Zomato computed the average price for each Auckland club by giving two people 2 entrees and 4 alcoholic drinks and adding these prices as shown on the club's menu.
To simplify things, we made an average cost table for leading Auckland clubs below:
| | |
| --- | --- |
| Club | Average Cost for Two People |
| Cassette Nine | $60 |
| Grand Central | $50 |
| Roxy | $60 |
| Impala | $60 |
| Face | $75 |
| Sapphire Nightclub | $60 |
| Freeman & Grey | $70 |
| Vivo Party World | $70 |
Furthermore, here is the price range of these clubs' menu:
| | |
| --- | --- |
| Club | Menu price range |
| Cassette Nine | $8 – $119 |
| Face | $7 – $3,999 |
| Sapphire Nightclub | $4.5 – $440 |
| Freeman & Grey | $4 – $150 |
| Vivo Party World | $1 – $32 |
The Best Clubs in Auckland
Now that you have a general idea of Auckland club's entry and menu rates, let's proceed to our list of the premier clubs in Auckland!
1) Cassette Nine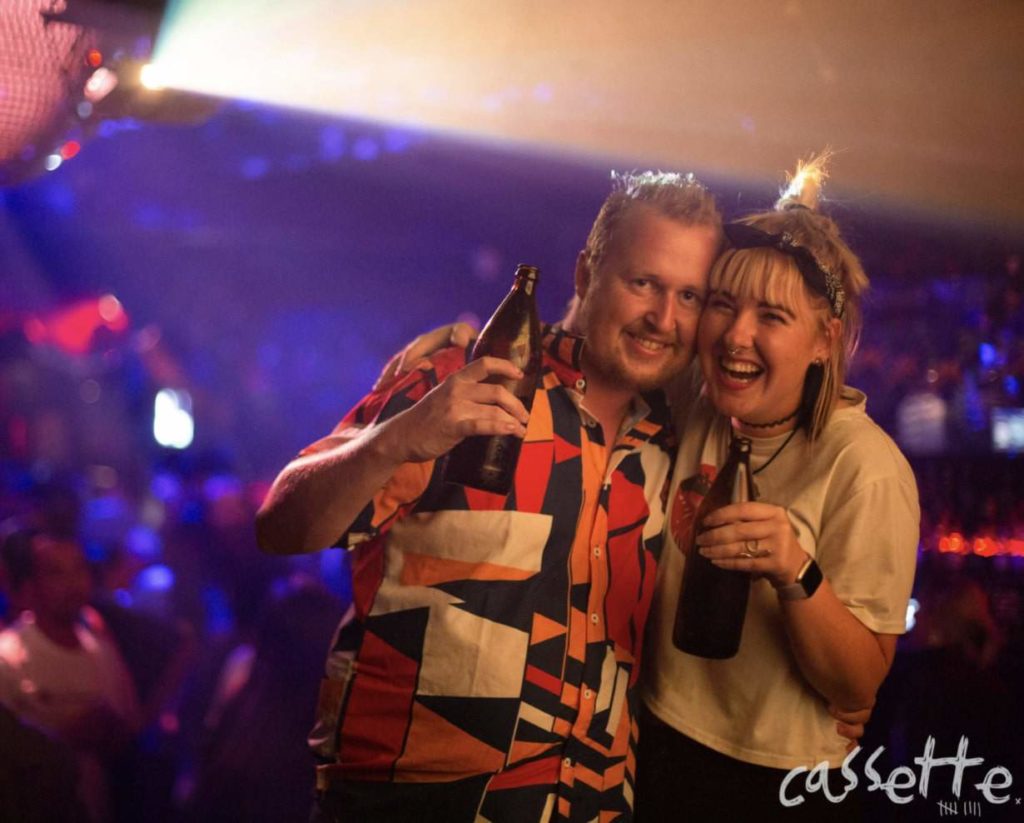 BEST FOR
Relishing cocktails
SERVICES
Food
Drinks
Live music
ADDRESS
9 Vulcan Lane, Auckland, New Zealand 1010
CONTACT DETAILS
+64 9-366 0196

[email protected]

OPERATING HOURS
Monday: closed
Tuesday – Saturday: 5.00 PM – 4.00 AM
Sunday: closed
PRICES
$8 – $119 You can view their menu prices here
Situated in the picturesque Vulcan Lane, Cassette Nine welcomes anyone through its doors, whether rich or poor, lean or fat, straight or gay, local or foreign.
You can come here if you love music and dancing and partying all through the night. It has a great ambience and hospitable staff, according to many customers.
They are well-known for their fancy Teapot cocktails and have a collection of imported and local wines, craft and tap beers, and spirits.
Furthermore, Cassette Nine has live music played by musicians and DJs from NZ and abroad. You and your friends can enjoy and maybe sing along to their great songs.
Pros
Affordable prices
Accepts credit card and digital payments
Has outdoor seating
Cons
Customer Reviews
Cassette Nine has received great feedback from customers. Most of them enjoyed the Teapot cocktails and wonderful hospitality of the club.
One guest named Haley wrote this review:
"Dear future attendees of this establishment,
Come to cassette if you fancy a classy beverage in the form of teapot shots, the most sincere hospitality from staff, and good times on a stage. Make sure to appreciate the fine decor of denim walls and feline creatures on the ceiling of the womens bathroom. DO NOT attempt to enter establishment through roof balcony. For a refreshing tobacco outdoor experience DO check out the roof balcony. Includes a dashing view of the one and only vulcan lane. Always be friendly to the bouncers and bartenders who work hard to keep this establishment bumpin.
Cheers,
A consumer of too many teapots."
Also, another club go-er named Jeremy commented of the club:
"Excellent venue & great friendly staff… before Tomfoolery I was looking around at all the Awesomeness! Just a cool cozy place! Will be looking for more events to come and hang out at! Thanks!!!"
2) Grand Central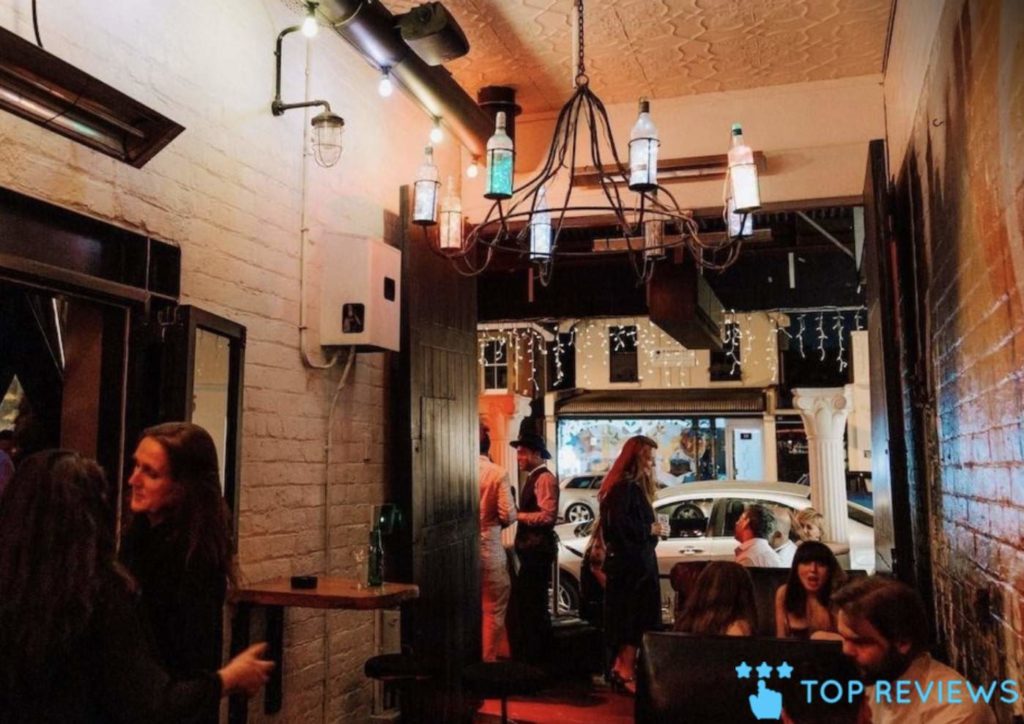 BEST FOR
Cosy and convivial club
SERVICES
Food
Drinks
Live music
Functions
ADDRESS
126 Ponsonby Rd. Ponsonby, Auckland New Zealand
CONTACT DETAILS
09 360 1260​

[email protected]

OPERATING HOURS
Monday – Friday: 4.00 PM – 4.00 AM
Saturday: 6.00 PM – 4.00 AM
Sunday: 6.00 PM – 3.00 AM  
*Happy hour: 4.00 PM – 7.00 AM
PRICES
Kindly enquire for prices
If you're looking for a cosy and convivial club in Auckland, Ponsonby Road's Grand Central is a great option!
It's all chill here from the theatre-like decor to the terrific music and super-polite bouncer. You will also love the variety of refreshing drinks served at this club.
They have live music events every night from 9.00 PM to 1.00 AM, featuring soloists and alternating bands to give you an enjoyable and memorable time.
Also, there's outdoor seating looking out to Ponsonby road as well as another in the alleyway if you want to get some fresh air while having a glass of wine or beer.
Pros
Function rooms offered
Outdoor seating available
Accepts cash and credit cards
Cons
Customer Reviews
GC, as the patrons fondly call the club, has a lot of satisfied customers. They noted its cosy atmosphere, friendly staff, and great live music.
Here's what Geoff has to say of the club:
"A bit dive-y but that's it's own special lure. TONS of comfortable space inside, back, and outside. Great chill music. Overall, whether you're here to chat about records or let off steam from your work day, it's a pretty cool place."
And Chad left this comment:
"These guys had to kick me out because they had already refused me service and friends were buying me drinks. Then I dropped a glass while I was onstage. The bouncer was super polite and treated me with max respect the whole time. Good bar. Good people. Love new zealand. Love the people from here and the people who come here."
3) Roxy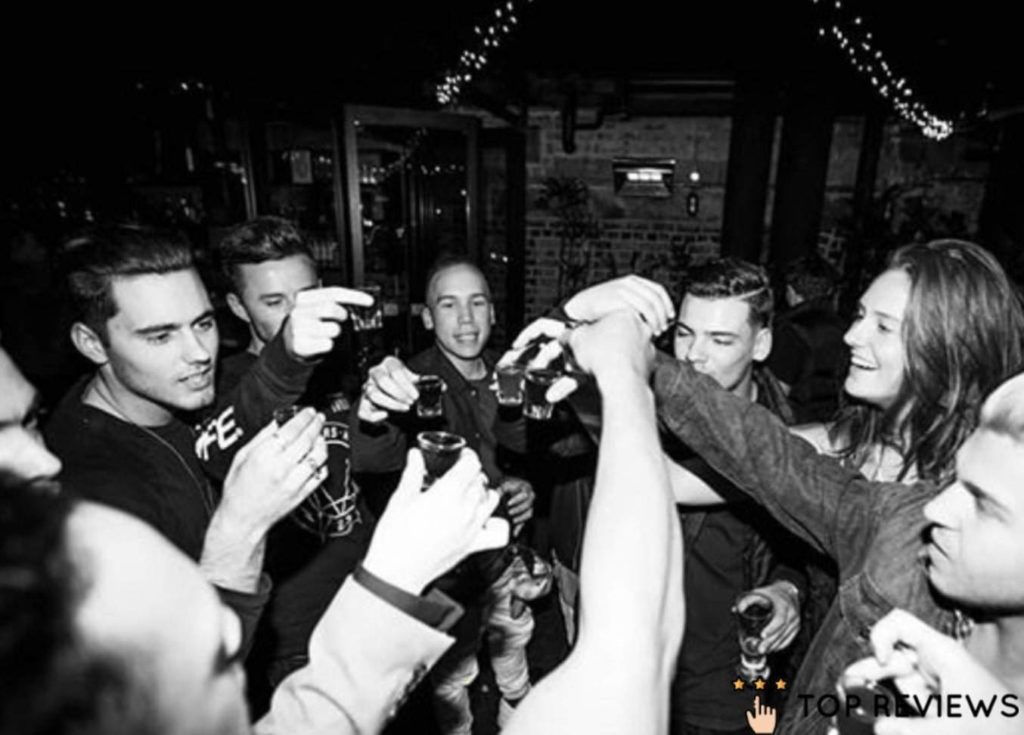 BEST FOR
Wild and free clubbing
SERVICES
Food
Drinks
Live music
Functions
ADDRESS
7 Fort Lane, Auckland Central, Auckland 1010, New Zealand
CONTACT DETAILS
+64 9-390 4510
OPERATING HOURS
Wednesday, Friday, and Saturday: 10.00 PM – 4.00 AM  
*Doors open for cocktails on Friday and Saturday at 8.00 PM
*Thursday is open only for private events or parties
PRICES
Kindly enquire for prices
The red neon line comes on 2 hours before midnight. There's a long queue outside of excited people taking a few steps at a time until they enter Roxy.
The party begins the moment you step in the door. You can have it your wayーorder a beer or cocktail, pose for photographs, or socialise with someone you've just met.
Roxy has called the best DJs in town to liven up the whole house. This is one of the best clubs in Auckland if you want to work hard but party harder.
However, it's only open on Wednesday, Friday, and Saturday. To ensure you can get in the nightclub, you can just inform Roxy's staff before you come.
And if you want to throw a hen party or private event, no problem, as they can assist you and have function rooms for that.
Pros
Function rooms available
Accepts cash, credit cards, and EFTPOS
Outdoor seating available
Cons
Open only 3 nights a week
Customer Reviews
Though some customers complained of being kicked out for minor reasons, the majority praised the venue's classy decoration, great music, drinks, and service.
One customer named Kobe wrote this review:
"Drinks are quite expensive here, however the over-all vibe of the place makes up for it. Presented as a more classy and sophisticated venue than most others, the great music, awesome interior design, and mezzanine floor combine to give you a pretty great place to spend your time out at night in town."
Let's hear what Colin has to say of the club:
"Awesome club. The fact that this establishment has three separate bars that you can order drinks from mean you're rarely ever waiting too long before your next Tequila shot."
4) Impala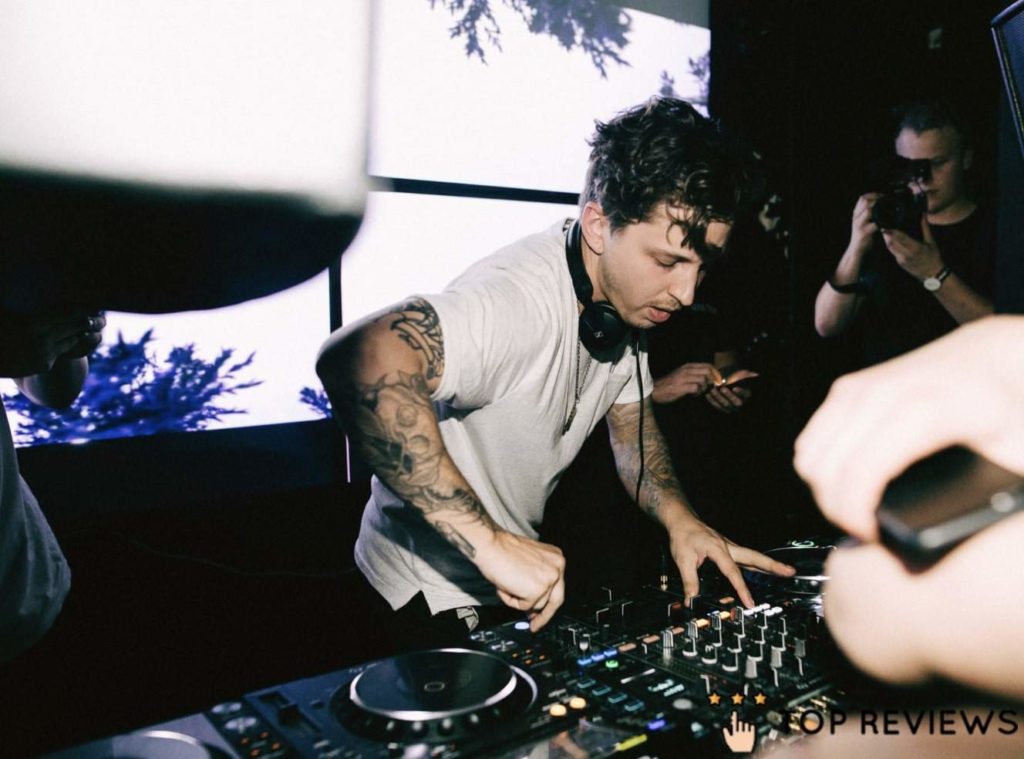 BEST FOR
Outstanding DJ beats
SERVICES
Food
Drinks
Live music
ADDRESS
7 Shortland Street, Auckland CBD, New Zealand 1010
CONTACT DETAILS
(09) 373 2495

[email protected]

OPERATING HOURS
Wednesday, Friday, and Saturday: 10.00 PM – 4.00 AM
PRICES
Kindly enquire for prices
Located in the heart of Auckland, Impala is situated in the basement floor of the Southern Insurance Building.
Its layout has been newly restored to have a central DJ booth and an ambient sound system to bring awesome DJ music to their customers.
They have a full roster of DJs to liven up every corner of the nightclub including Dillon Francis, Wilkinson, Flosstradamus, Slumberjack, and Excision, to name few.
You can book a VIP table through their website or by phone. Impala is open on Wednesday, Friday, and Saturday nights from 10.00 PM to 4.00 AM.
Pros
Accepts cash, credit cards, and EFTPOS
Outdoor seating available
Membership discounts
Cons
Open only 3 nights a week
Customer Reviews
On Facebook, Impala has garnered rave reviews. Customers also recommend this nightclub for its amazing music, drinks, and lovely bartenders.
Let's see Taylor C. review of Impala:
"Great atmosphere and vibe, they have amazing service, photography and bartenders, everyone there is so lovely. The music is always amazing there on a night out."
And here's another review from Otis:
"It's the best club in auckland by a country mile, music is always good. You can't have a bad time here with your mates! 10/10 recommend to anyone looking for somewhere to party "
5) Face Club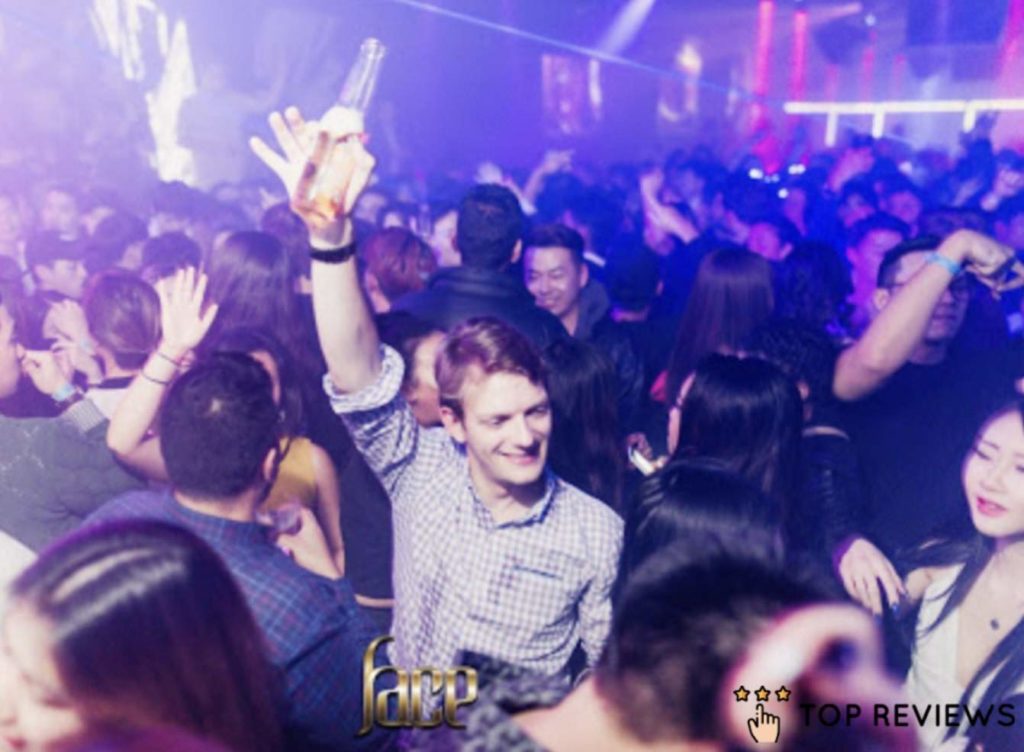 BEST FOR
Exciting Asian nightclub
SERVICES
Food
Drinks
Live music
ADDRESS
50 Kitchener St, Auckland, New Zealand 1010
CONTACT DETAILS
+64 21 889 090

[email protected]

OPERATING HOURS
Thursday – Saturday: 11.00 PM – 4.00 AM
PRICES
$7 – $3,999 You can view their individual menu prices here
For a change, you might want to visit a nightclub that's genuinely Asian. It'll be great if you have a liking or at least are interested in K-pop songs and performances.
They market themselves as the hottest Asian nightclub in Auckland. It can be your chance to meet Asian people and maybe learn some Korean or Chinese from them.
The club offers a great variety of drinks from tequila and cocktails to champagne and cognac.
As for the music, you can leave it to their DJs. Customers have been saying their music is wonderful which makes it worthwhile to spend your late nights at this club.
Best of all, several customers also said the staff were friendly and accommodating to your needs.
Pros
Accepts cash, credit cards, and EFTPOS
Lots of special promos
Cons
Open only 3 nights a week
Pricey menu
Customer Reviews
Other people have had issues in being kicked out, but the positives outweigh the negatives and here are some of them:
One customer, Claudia, posted this comment of Face:
"Amazing music and atmosphere every weekend, the staff are always helpful and friendly, and love the set up and general vibe of this place.
This is the place to be ??."
Furthermore, Ricky said this:
" Fantastic atmosphere and turn out every time. Astounding variety at the bar. Customer service is impeccable. Energizing and euphoric music.
Now, if you read the first letter of each sentence, you know where I'll be ;)"
6) Round 6 Bar & Nightclub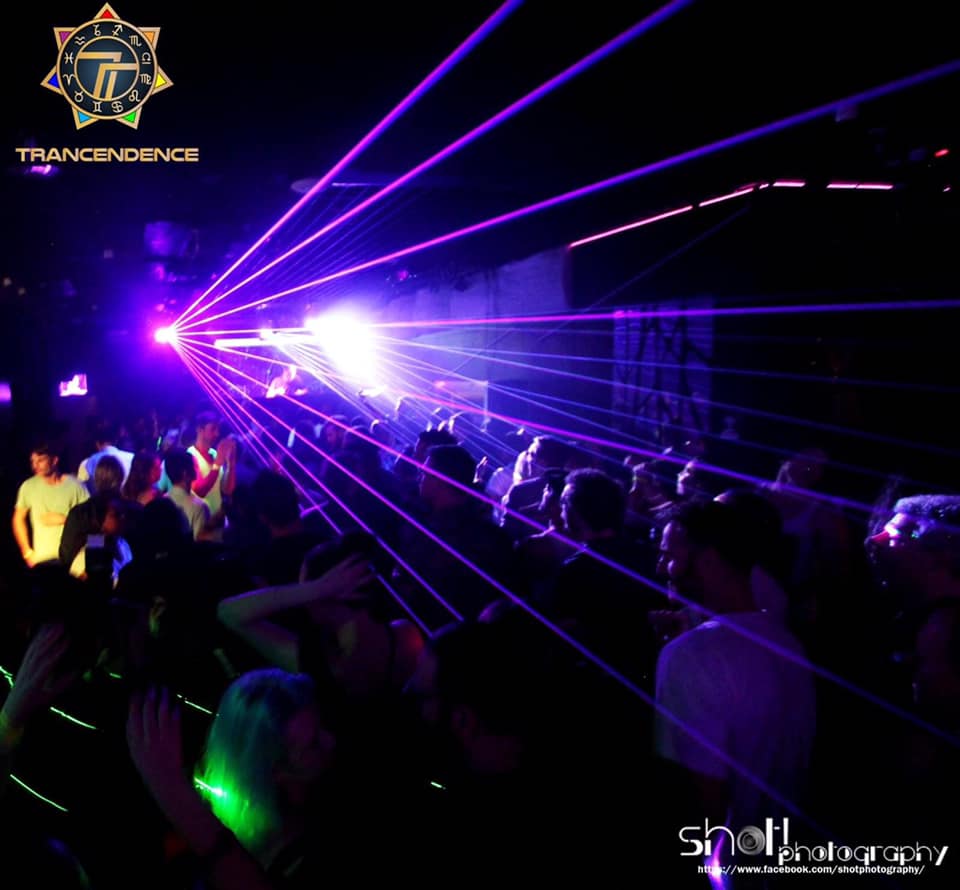 BEST FOR
Dance Club & Nightclub
SERVICES
Drinks and Live Music
ADDRESS
17A Albert Street, CBD Auckland, New Zealand 1010
CONTACT DETAILS
+64 20 4179 8336
[email protected]
OPERATING HOURS
Wednesday, Friday, Saturday: 10 PM – 3 AM
Closed on other days of the week
PRICES
$4 Shots (Tequila, QF and more)
$5 Heineken
$5 Vodka Lemonade
$8 Jagerbombs
Round 6 Bar & Nightclub offers great drinks in a lively environment. They provide a wide range of beverages, from simple shots to more the more complex Jagerbombs.
They have VIP booths available for clubbers who want a bit of privacy. No matter where you stay, the skilled DJs they have are sure to energize you with their music.
People with small budgets won't need to worry about lacking money — they offer various promotion depending on the season. Student discounts are also available.
Pros
Excellent drinks
VIP Booth
Student discount
Skilled DJs
Cons
7) G.A.Y

BEST FOR
Gay Bar
SERVICES
Drinks, Drag Shows
ADDRESS
262 Karangahape Rd
Auckland, 1010
New Zealand
CONTACT DETAILS
+64 21 028 76649
OPERATING HOURS
Friday 10pm – 4am
Saturday 10pm – 4am
PRICES
NZD 20
G.A.Y is a gay bar that offers top-notch hospitality and drinks. They aim to offer a safe space for LGBTQIs to relax and have fun.
Their staff is knowledgeable when it comes to creating the most tasty cocktails and beverages. The stylish interior provides customers a place to hangout and enjoy the bar's ambiance.
They also perform drag shows on certain occasions. If you're able to go in person, they also provide online screenings of their shows.
Pros
Accommodating bar
Amazing hospitality
Friendly staff
Online drag shows
Cons
8) Mistress Dior

| | |
| --- | --- |
| BEST FOR | BDSM Dungeon |
| SERVICES | Various levels of play |
| ADDRESS | New Zealand |
| CONTACT DETAILS | 021 123 0033 |
| OPERATING HOURS | By appointment only |
| PRICES | Fees |
Mistress Dior is New Zealand's Top Dominatrix- specialising in
BDSM-catering to both beginners and advanced play, as well as training
for couples.

Her dungeon is considered the best equipped in New Zealand. It is
maintained meticulously and sanitised thoroughly after each session.

Submissives and Double Domme Sessions are also available. She operates
on an appointment basis only.
Pros
Caters to all levels of play
Educated mistress
Well-equipped dungeon
Discreet location
Cons
Not suited for everyone's taste
9) Remuera Club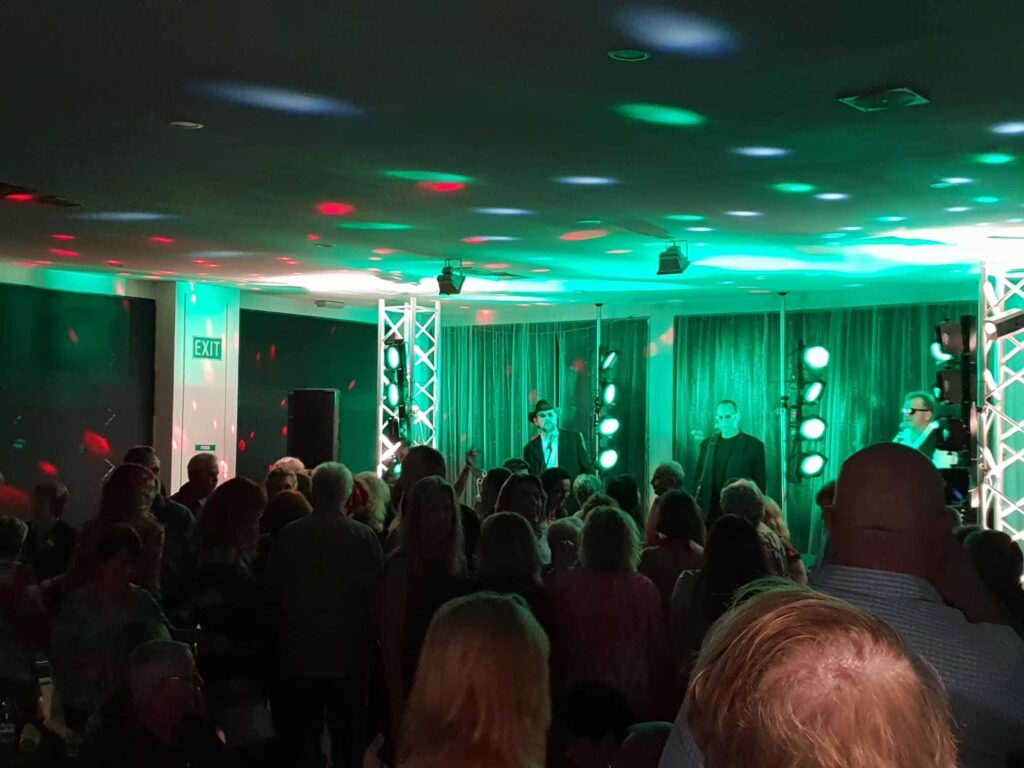 BEST FOR
High-class clubbing
SERVICES
Food, Drinks, Games, Clubbing
ADDRESS
27-33 Ohinerau Street, Remuera, Auckland
CONTACT DETAILS
+64 9 524 4094
[email protected]
OPERATING HOURS
Monday: 2–9pm
Tuesday: 2–9pm
Wednesday: 2–11:30pm
Thursday: 2–9pm
Friday: 12–11:30pm
Saturday: 12–11:30pm
Sunday: 2–8pm
Remuera Club is open to any and everybody who needs a good time after a day's worth of work. They offer great food and even better drinks.
The facilities you can try there includes a sports bar, a snooker table, pool table, gaming machines, and so much more. Kick up your moves and sway to the beat on their dance floor, which is spacious enough for you and your friends..
Relax and have fun, enter Remuera Club for a night to remember!
Pros
Fully-equipped facilities
High-quality menu
Restaurant and lounge seating up to 200 guests
Cons
Customer Reviews
Read this feedback from Rasheeba Peters, a previous customer of Remuera Club that gave them a splendid 5-star rating:
"Great place for functions the food was delicious and staff were very helpful and friendly"
10) Danny Doolan's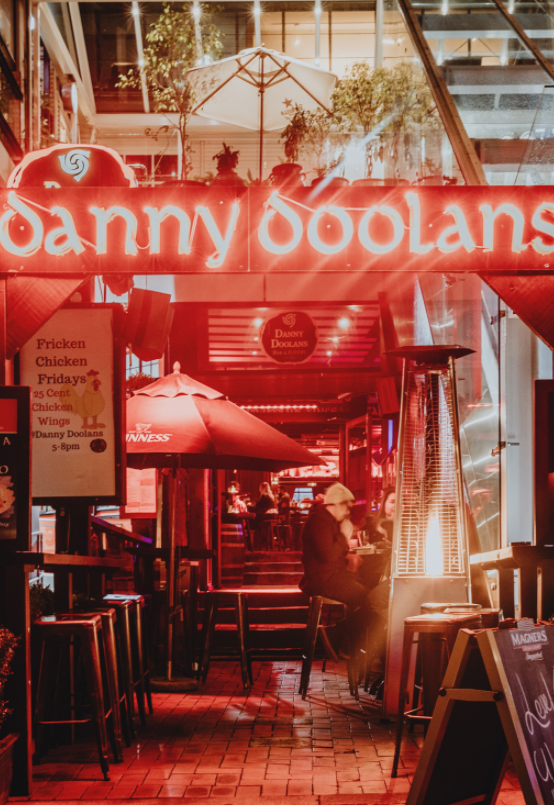 BEST FOR
Casual Clubbing Experience
SERVICES
Food and Drinks
ADDRESS
204 Quay St W
Auckland CBD
Auckland 1010
CONTACT DETAILS
09 358 2554 or

[email protected]

OPERATING HOURS
Monday 4pm – late
Tuesday 4pm – late
Wednesday 4pm – late
Thursday 4pm – late
Friday 12pm – 4am
Saturday 12pm – 4am
Sunday 12pm – late
When it comes to a night out in Auckland, there are a few club that clubbers should visit at least once for a guaranteed good time. Danny Doolan's is one of them.
Danny Doolan's offers everything that's needed for an excellent night out. For one, the establishment has a garden bar that usually fills up quick, so it's best to book a table ahead. Another reason to visit is the menu, which features great food and even better drinks.
There are traditional Irish favourites and hearty classics throughout the day, and even Danny Doolan's iconic Sunday Roast to be had with companions. As for the drinks, Danny Doolan's has an extensive catalogue, featuring options from the tap, by the bottle, champagne, red and white win, and even non-alcoholic drinks.
While enjoying your meal and accompanying drink with friends or family, you can even sing along with the live music that's always present every day of the week.
Pros
Live music every night
Extensive food and drinks menus
Good for big groups
Accommodates events and functions
Wheelchair accessible
Cons
Often busy, may require booking a table in advance
11) Rock Bar & Karaoke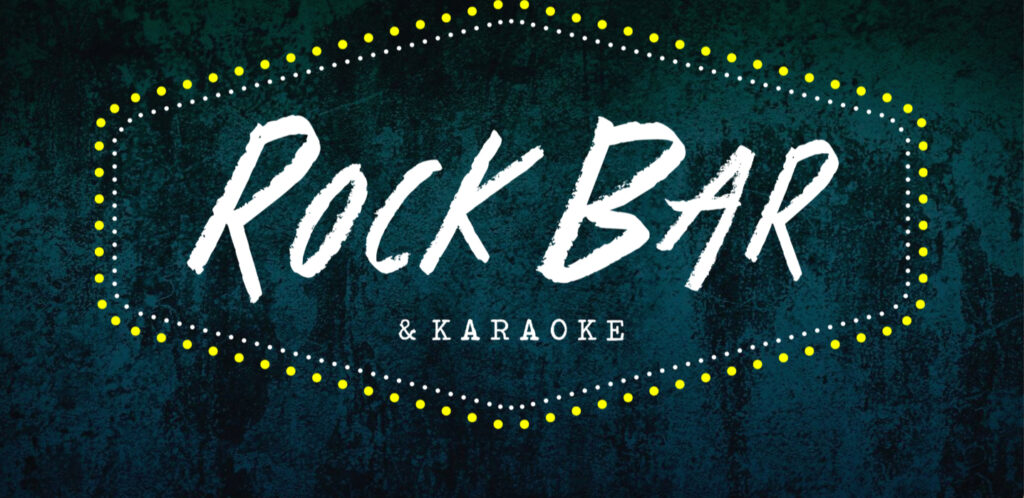 BEST FOR
Karaoke
SERVICES
Karaoke, Food and Drinks
ADDRESS
L1 317 Ti Rakau Dr, East Tamaki Auckland
CONTACT DETAILS
09 274 9944
[email protected]
OPERATING HOURS
TUE, WED, THU, SUN 6 PM – Till late / latest 1 AM
MON CLOSED
FRI 6 PM – Till late / latest 3 AM
SAT 6 PM – Till late / latest 3 AM
If you're looking for a place that offers an extraordinary experience and where you can sing your heart out, then we recommend going to Rock Bar & Karaoke!
They have a public stage lounge which we think those brave enough to sing in front of other people will love. You can reserve a table with no booking fees, however you have to pay $3 per song, which we think is a downside.
If you'd like more privacy, they have a private karaoke room for a maximum of 10 people. We love that there's no booking fee required for this! Just note that you can't bring your own food.
We like that it's also a suitable place for private functions as they offer a private function hire for a maximum of 50 people. What's great is you may also bring your own food (except any alcohol and drinks).
While most of their customers are happy with their experience, we came across some complaints about their services throughout the past few years, so it's just something to be wary about.
All in all, we think Rock Bar & Karaoke is the place to go for a fun night out!
Pros
Public and private areas
No booking fees for reservations
Affordable drinks
Cons
Need to pay $3 per song in the public karaoke
12) Caluzzi Cabaret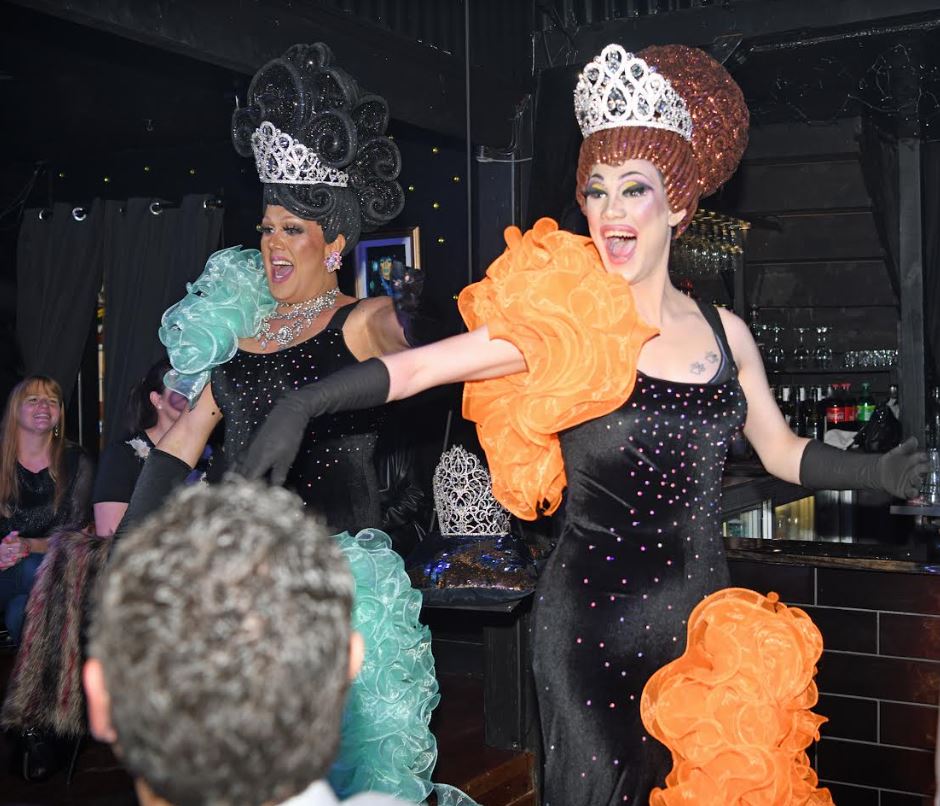 | | |
| --- | --- |
| SERVICES | Club and Restaurant. |
| WEBSITE | http://caluzzi.co.nz |
| ADDRESS | 461 Karangahape RdAuckland CBDNew Zealand |
| CONTACT DETAILS | (09) 357 0778 |
| OPERATING HOURS | Wednesday 5:30 PM – 11 PM |
Caluzzi began as a small café with two remarkable employees, chef 'Felicia Porget' and waitress 'Courtney Cartier'. They would slip upstairs after a hard workday and return dressed to the nines and ready for a night on the town.
The café regulars requested that the girls put on a performance for them, and on one fantastic night in 1996, a dinner show was organized, and Caluzzi Cabaret was born!
This one-of-a-kind and fantastic eating experience quickly caught the hearts of Aucklanders and developed to become one of the most enjoyable evenings out in New Zealand.
The Caluzzi sisters are helpful and engaging, with fantastic performances, pleasant service, and laugh-out-loud humor and will make your night one to remember. Today, it is known as a local attraction and is a part of the original culture of the city.
They are most famous for their incredible hospitality, great service, amazing food, and most importantly, friendly and outgoing staff. We highly recommend them for people who want to experience something new.
Pros
Friendly and hospitable staff
Affordable rates
Enjoyable performances
Cons
Customer Reviews
Fantastic staff
"Absolutely amazing night. Fantastic staff who bought so much energy the entire evening. They had everyone up and dancing. The food was delicious. Definitely would recommend." – Sharon Andersen
Very much enjoyed the show!
"Very much enjoyed the show! Thank you so much Pinky Promise for making our night amazing! We absolutely loved the show and thank you to the rest of the girls loved it" – Shylah Nathan
FAQS about the Best Clubs in Auckland
---
And there you have it for the best clubs in Auckland. These earned great reviews from customers and are where you can have a great night out with your mates!
Do you have any questions or suggestions regarding this list? If you do, just let us know by sending us a message and we'll check them out.
Also, if you simply like to have a drink without the naughty atmosphere of a club, you can read about the best Waiheke wineries.