The 10 Best Concrete Suppliers in Auckland
Concrete is a material used in building that you simply can't do without. For first-rate quality concrete, we've selected the best concrete suppliers in Auckland for you.
Your walls, floors, driveways, patio, and ceilings are more likely than not made of concrete. It gives them structure, weathertightness, and durability that will last for many generations!
As you know, you use concrete on the base foundation too when you're putting up a new building. Or it can also be used to build retaining walls to contribute to the style of your house.
At any rate, and without much tarrying, we present to you the best concrete suppliers in Auckland!
1)  Allied Concrete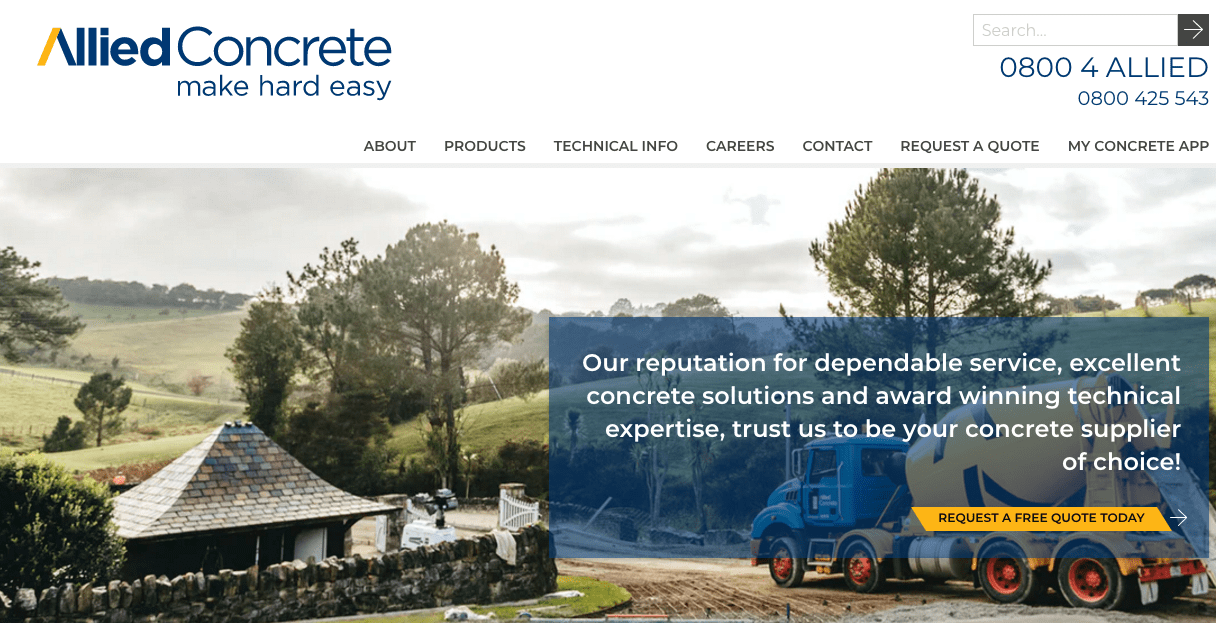 | | |
| --- | --- |
| Areas covered | Auckland and throughout New Zealand |
| Products | Decorative Concrete, Eco-Concrete Solutions, Flooring and Foundations, and Structural Concrete |
| Address | 54 Patiki Road, Avondale, Auckland 1026, New Zealand |
| Contact no | 0800 4 ALLIED or 0800 425 543 |
| Website | https://www.alliedconcrete.co.nz/ |
Allied Concrete is an industry leader in concrete-making with innovative products and superb specialist skills. They cover the entirety of New Zealand.
The company was fully acquired by Bill Richardson through the Invercargill and Gore concrete plants back in 1976. Today, it has expanded its network to having 50+ plants and 400+ trucks.
They offer a variety of affordable yet top-quality concrete products and services for flooring, decoration, and construction purposes. This includes Ready Colour, Ready Glow, Ready Eco-Glass, Ready Floor, Ready Super Slab, Ready Mix Concrete, and more.
Highlights
Affordable and excellent service
Nationwide network
Established in 1976
Offers a variety of concrete products
2)  Atlas Concrete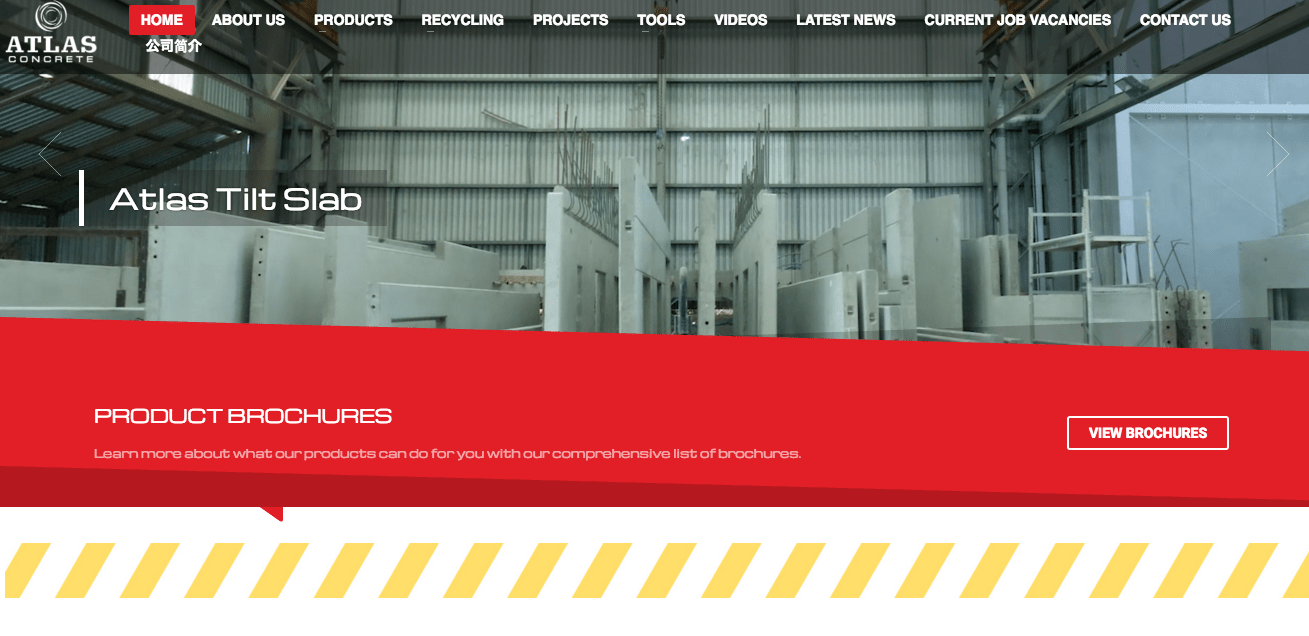 | | |
| --- | --- |
| Areas covered | Greater Auckland area |
| Products | Decorative Concrete, Ready Mix, Tilt Slab, Recycling, Building Products, Quarry Products, Rafting Products, and Standard Oxide Colours |
| Address | 282 State Highway 16, Kumeu 0810, New Zealand |
| Contact no | (09) 486 3333 |
| Website | https://atlasconcrete.co.nz/ |
Looking around for a specific type of concrete to use? Check out Atlas Concrete! They make different forms of concrete like ready-made, aggregate, and pre-cast that are quality checked.
You can use their products for building driveways, paths, foundations, and even retaining walls. All their products go around in a nature-friendly process that involves recycling.
Anything you get from them comes delivered to your site by 4-wheeler or 6-wheeler concrete trucks. They are some of the best concrete suppliers in Auckland thanks to their long-standing experience.
Highlights
High-quality products
Range of concrete choices
Has quality assurance
Have their own quarry and sand sites
Customer Reviews
Rawiri Julian mentioned on Google Business:
"We got delivered a 1.4 standard concrete from atlas today by a truck driver sam he was awsome very friendly reliable and helpful a asset to the atlas kumue thanks sam and thanks atlas."
3)  Bridgeman Concrete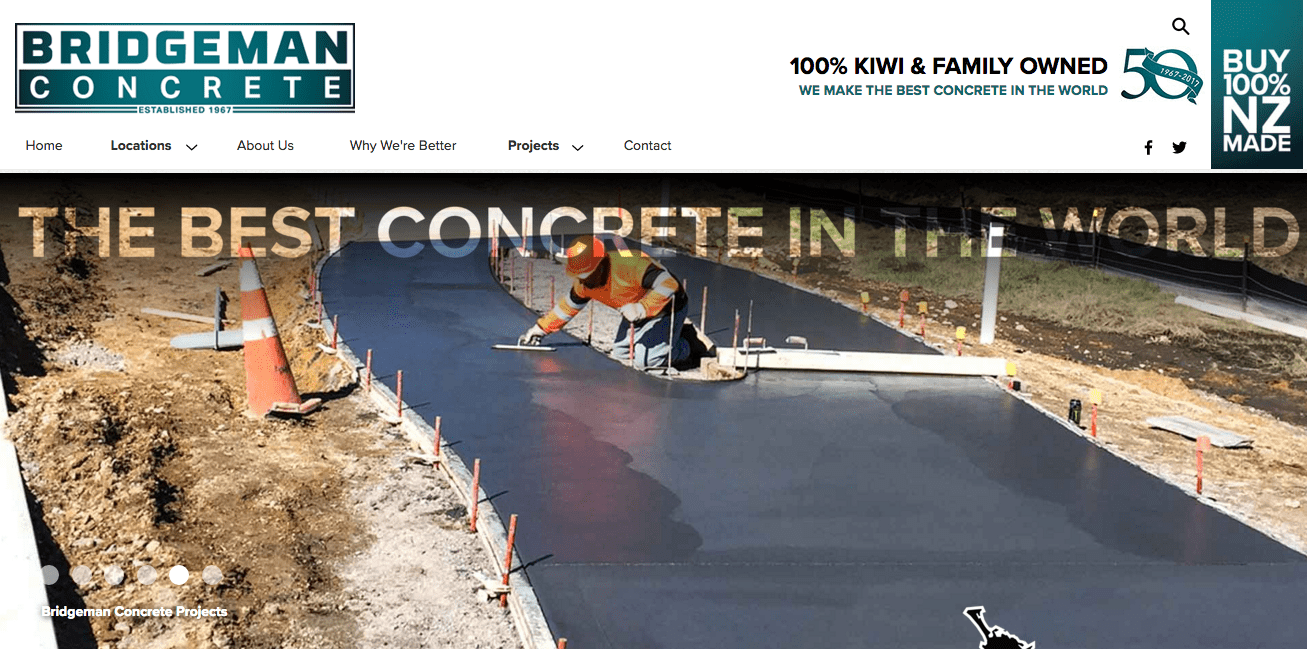 | | |
| --- | --- |
| Areas covered | Auckland and throughout the North Island |
| Services | Concrete Mixing, Dispatch and On-Site Delivery |
| Address | 747 Rosebank Road, Avondale, Auckland 1026, New Zealand |
| Contact no | 09 828 5888 |
| Website | http://bridgeman.co.nz/ |
Serving the North Island for 50 years and up, Bridgeman Concrete can make an exceptional concrete that is also easy to set in place when you're building.
As per the agreement, they can come to your residential or construction site to drop off the concrete. To keep the supply precise every time, they utilise state-of-the-art electronic batching systems.
And the people are professionals — in fact, plenty of their employees have stayed a long time with them. This is a testament to the way the company treats its workers.
Highlights
Excellently mixed concrete
Over 50 years of service and growth
Loyal and expert staff
Uses batching system for precise concrete delivery
Customer Reviews
Myke Wing said that Bridgeman Concrete had a 'great site, great team, and great products. And he also wrote:
"In each of the three offices I needed to visit I was treated with respect. Staff were pleasant, happy, helpful and easy to talk with. I'll be back… ?"
4)  Counties ReadyMix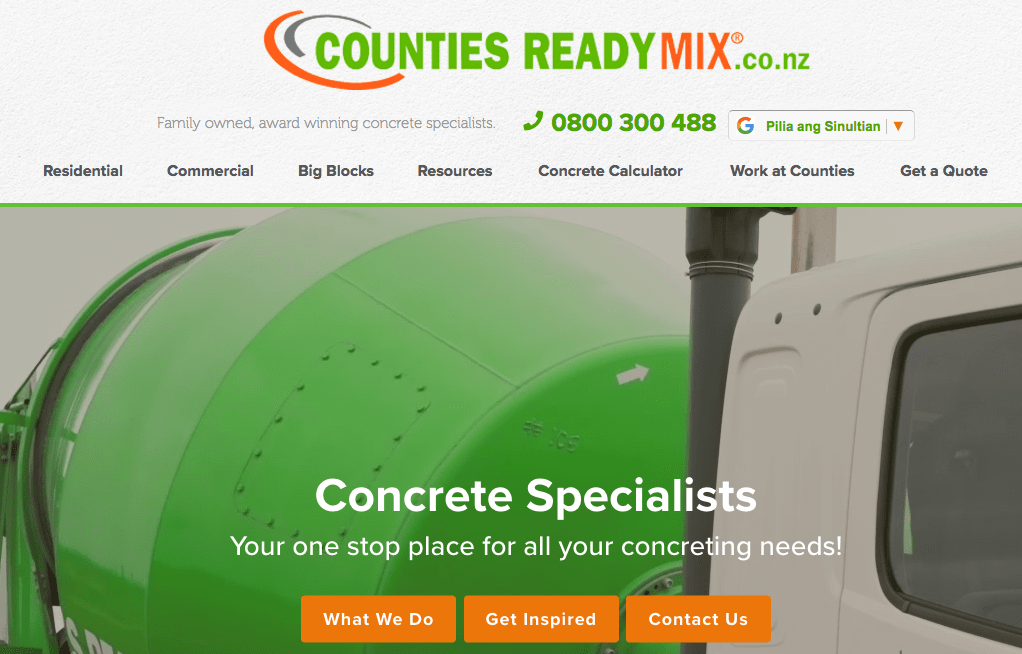 | | |
| --- | --- |
| Areas covered | Auckland and the surrounding areas |
| Products | Coloured Concrete, Exposed Aggregate Concrete, Polished Concrete, Hygrocrete, and Fibre Admixture |
| Address | 14 Bremner Road, Drury, Auckland, New Zealand |
| Contact no | 0800 300 488 |
| Website | https://www.crml.co.nz/ |
Do you know what concrete is best to use in your property? Leave it up to Counties ReadyMix. They are not only your suppliers but they will see to it you get the perfect concrete mixture that you need.
Apparently, they pride themselves on having a keen designer's eye. Whether it's aggregate, polished, or coloured concrete — or even the flood resistant Hygrocrete — they have you covered.
Winning the ready mix certificate of excellence back-to-back in 2017 and 2018, they're one of the best concrete suppliers in Auckland!
Highlights
Award-winning concrete suppliers
Offers a large selection of concrete
Can work with your builder
Customer Reviews
You can also visit their showroom by the way. Laura Noblejas describes it below:
"Best concrete showroom in the country with over 200 samples to check out. So many choices for your driveway, house or paving . Staff are knowledgeable and really helpful. If you want the best advice and the best selection for your concrete this is where you need to go."
5)  Cemix Products Ltd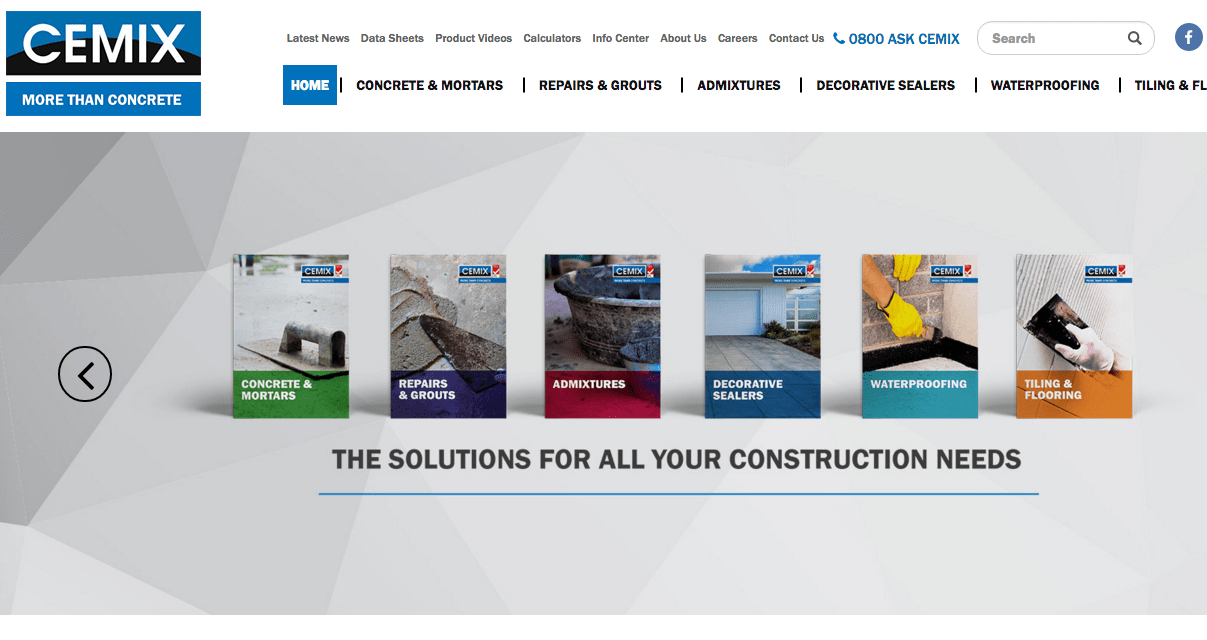 | | |
| --- | --- |
| Areas covered | Auckland and the surrounding areas |
| Services | Concrete and Mortars, Repairs and Grouts, Admixtures, Decorative Sealers, Waterproofing, and Flooring Solutions |
| Address | 19 Alfred Street, Onehunga, Auckland 1061, New Zealand |
| Contact no | 0800 ASK CEMIX or 0800 275 23649 |
| Website | https://www.cemix.co.nz/ |
If you like to save time in your DIY projects, CEMIX has many products to offer. Among them are concrete, waterproofing, flooring, repair, and surface finish products — they're a one-stop shop!
Their concrete selection differs in terms of strength, uniformity, colour, texture, and setting time. These are manufactured using the latest machinery and design to deliver premium quality.
What's more, the staff can provide you with some helpful advice as needed. Alternatively, you can check out their YouTube channel for instructions about using the products.
Highlights
Remarkable concrete mixes
Affordable prices
Made with the latest knowledge and equipment
Staff can give you valuable advice
Customer Reviews
Allan Fitzgerald left a client review from Google that is on point for the best concrete suppliers in Auckland:
"Having now used Cemix Bitupatch asphalt, I have found the product very much fit for purpose. I have purchased in excess of 100 bags and found it to be a marvelous product.Noel @ Cemix did get to provide some professional advice which was very much appreciated."
6) Concrete It

Areas covered

Auckland and the surrounding suburbs 

Services

Place and Finish concrete slabs, driveways. Broom, Exposed or Trowel finishes. Additional Decorative Services, Concrete Cutting and Sealing 

Address

Auckland, New Zealand

Contact no

[email protected]


021 280 3401

Website

https://www.concreteit.co.nz/

 
Concrete-it are Concrete Finishers. A company that offers timely service of the highest quality. Equipped with a team of professionals, rest assured that whatever your vision, they will endeavour to achieve.
They offer a multitude of available services when asked to lay your concrete, which includes excavation, boxing formwork, expansion cutting, decorative cuts, grouting, sealing and will organise the supply of concrete, line pumps and suction trucks,. 
Contact Concrete-it for more details and bookings.
Highlights
NZ Master Concrete Placers Residential award-winners 2017 and 2018

Check out their high standard of workmanship on Instagram

concreteitltd
7. AN Concrete Polishing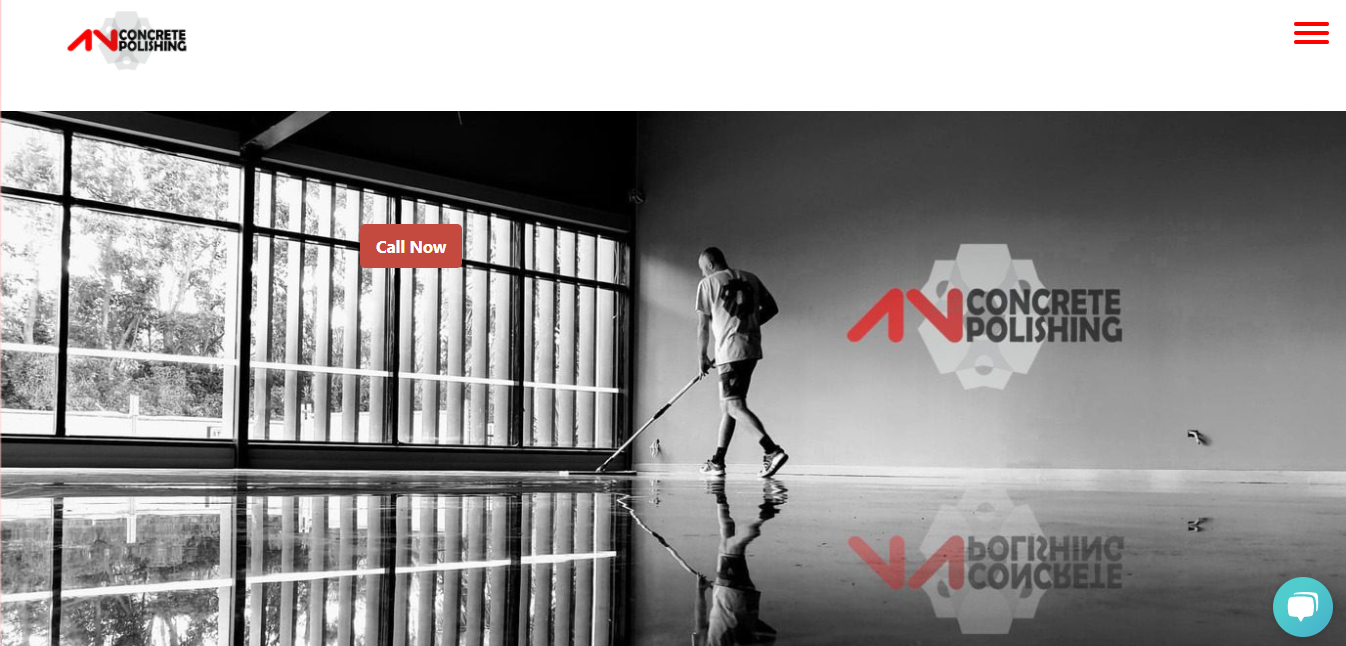 | | |
| --- | --- |
| BEST FOR | Polishing the structurally sound concrete floor, whether new or old |
| WEBSITE | https://anconcretepolishing.co.nz/ |
| ADDRESS | 83 Aberley Road, Albany, Auckland, New Zealand 0632 |
| CONTACT DETAILS | 642185184 |
| OPERATING HOURS | Monday – Friday 8:00 AM – 6:00 PM |
AN Concrete Polishing helps its clients to see the beauty of a natural product, as natural and as ordinary as their floors. This sought-after team can turn plain, easily-forgotten, and ordinary floors into an asset.
Their quality craftsmanship will never compromise any floor's finish. Redefining floors through the latest machinery has always been AN Concrete Polishing's vision.
They operate Auckland-wide and are able to carry out a variety of services. Their company consists of highly motivated team members whose considerations are their client's needs.
Highlights
Bush hammering – to create a textured finish
Online residential and commercial quotation requests
Services are available for Auckland-wide operations
Customer Reviews
"We had the garage floor polished by A.N. Concrete Polishing and we're thrilled with the outcome. They turned a drab dusty garage floor into a highly polished surface. Highly recommend a very professional job ours is open to inspection."

"Done a few jobs for these guys sandblasting. Very honest and down to earth people. solid advice and their work are impeccable. Best in the business!"
8. Superset Concrete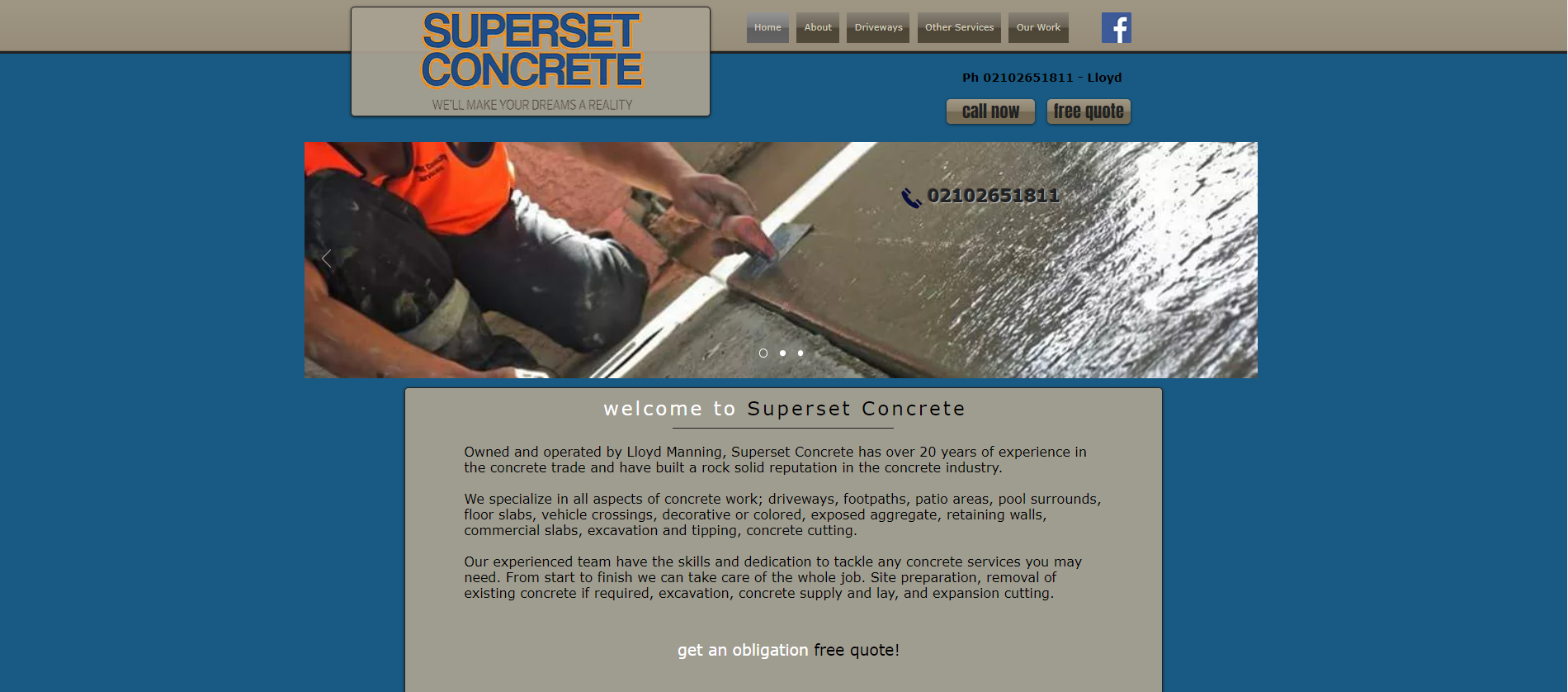 Superset Concrete is one of the best companies in the concrete industry. They are capable of handling various kinds of concrete work– from driveways to decorative ones.
Their experienced team is more than skilled to tackle any concrete project you may need. With their dedication to their work, you can rest assured that they will get the job done.
Highlights
Over 20 years of experience
Obligation-free quote available
9. Westend Concrete Services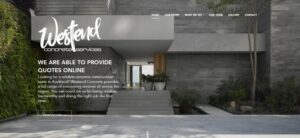 Westend Concrete was established more than two decades ago, making the company one of the oldest in the list. Since the time of its conception up until now, the company's objectives remain the same.
First, to provide quality workmanship for residential and commercial clients — workmanship that won't hurt their clients' bank accounts right after. Second, to personalise their concrete services, ensuring that the solutions offered fit the clients' needs the most.
Lastly, to respect and rigorously follow the budget that has been set for them by the clients.
Westend Concrete has consistently upheld and completed these objectives over the years, resulting in the company earning the trust of the Auckland area.
Highlights
Free quote
Timely responses
Caters to residential and commercial properties
10.
CM Concrete Driveways Auckland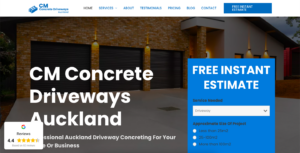 | | |
| --- | --- |
| BEST FOR | Concrete Driveways Specialists |
| WEBSITE | https://cmconcretedrivewaysauckland.co.nz/ |
| ADDRESS | 17 Pencarrow Ave, Mt Eden, Auckland 1024 |
| CONTACT DETAILS | 09 886 7010 |
| OPERATING HOURS | Contact for more information |
The "CM" in CM Concrete Driveways Auckland stands for 'Craft Masters', and it is exactly what they are. 
They're a company that puts their clients above all else, and this is what we like about them.
No matter how big or small the job, they empathize with their clients. They'll be honest and say if a concrete driveway is needed or not—even if it can cost them a sale.
For the quality of their work and the amount of experience they have—more than two decades!—we find their prices fair and competitive.
Speaking of prices, the price they quote is fixed and there's no need to worry about hidden costs.
We like their no cost, no obligation driveway consultations, and their free instant estimate. We can get one in about 12 hours!
So if you're looking for someone to do jobs like concrete driveways, driveway replacement, damage restoration, driveway repair and/or driveway design, we recommend them!
Highlights
Free instant quote
No cost, no obligation driveway consultations
Competitive pricing
High quality work
More than 20 years of experience
And there you have it — the best concrete suppliers in Auckland. These companies will take care to make or supply concrete perfectly and specifically for your use.
Any questions regarding the concrete suppliers we included? If you have any, just drop us a line and we'll get back to you.
With the concrete part settled, you may now want to coordinate with carpenters to bring your vision to reality. In this case, you might like to read about the best carpenters in Auckland.