Top 7 Firms for the Best Container Storage in Auckland
Image credit: MKV International Trading
Need a temporary place to store your corporate or personal belongings? If you are, you're in luck because we've listed down the top firms for the best container storage in Auckland.
We made sure to pick storage firms that are centrally-located, have flexible terms, and affordable rates. What's more, we included those that offer clean, secure containers and are easily accessible every day of the week.
Without further ado, let's check out the leading firms for the best container storage in Auckland!
1)  KEA Container Storage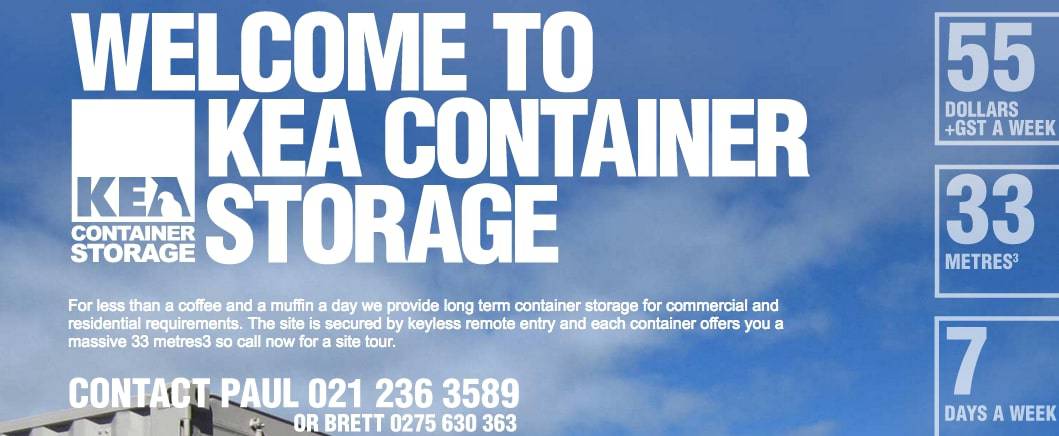 BEST FOR
Competitive rates
SERVICES
Residential Container Storage

Commercial Container Storage

WEBSITE
http://keacontainerstorage.co.nz/
ADDRESS
22 Enterprise Street, Birkenhead, Auckland 0626, New Zealand
CONTACT DETAILS
+64 21 236 3589
OPERATING HOURS
24/7
KEA Container Storage is an Auckland-based company that provides affordable container storage solutions for your business and personal needs.
Their containers are 33 cubic metres in size, which are large enough to store your household belongings, furniture, vehicles, office items, and commercial products.
KEA Container Storage's storage facility is open 24/7. It's secured with keyless remotes and tall security fencing to keep all of your stored items safe.
Prices are only $55 plus GST per day, comparatively lower than competitors' prices, all without sacrificing quality.
Highlights 
Competitive rates
Enormous containers
Robust security systems
24/7 site access
2)  CONSTORE Storage and Container Sales

BEST FOR
Weathertight Containers
SERVICES
Residential Container Storage

Commercial Container Storage

WEBSITE
https://www.constore.co.nz/
ADDRESS
1A Hickory Avenue, Henderson, Auckland 0612, New Zealand
CONTACT DETAILS
+64 800 406 060
OPERATING HOURS
Monday – Sunday: 6.00 AM – 9.00 PM
Looking for secure, watertight storage containers? If so, CONSTORE Storage is your best bet. Their storage facility is conveniently located in Henderson, Auckland.
Their commercial and residential containers are spacious and can easily store bulky and surplus items. They also employ a professional team of experts that maintain the cleanliness of their storage containers.
The security of your belongings is no problem because of their extensive network of CCTV cameras and strong security presence all around the vicinity. You can access your designated storage containers daily from 6:00 AM – 9:00 PM.
Their monthly rates start at S$255 a month for 20 ft storage containers. For added convenience, they also offer flexible payment terms.
Highlights 
Watertight, clean, and modern containers
Highly secured area
Flexible terms
Accessible location
Value for money 
Customer Reviews 
A satisfied client named Vello P. wrote this review on Google: 
"Great value for money for a secure storage. My long term on-site storage went without a hitch and all items, including a vehicle were all in same condition as I left them. Lucien has been very helpful and quick to respond to any queries."
3) SELF STORAGE BY TITAN CONTAINERS – Auckland

BEST FOR
Drive-to-Access to Your Container
SERVICES
Containers for Hire & SaleRefrigerated Storage

Self-Storage

WEBSITE
https://titancontainers.co.nz/self-storage
ADDRESS
20 Greenwood Road, Mangere, Auckland, 2022, New Zealand
CONTACT DETAILS

0800 484 826

| 

[email protected]

OPERATING HOURS
24/7
Titan Containers can help you store items of all sizes, from small beach chairs to big muscle cars, and everything in between. We prefer their car storage because you can store your vehicle for both long and short period of time.
Plus, they can supply ramps in all their sites as they have a storage in Christchurch and storage in Auckland.
To ensure the security and safety of your items, storage containers are fitted with heavy-duty padlocks.
We like them because they provide drive-to access to your storage containers, which means that you can park your car right beside the container. This makes it easier for you to move your items into your container with less effort and time.
As one of the top firms for the best container storage in Auckland, they give you 24/7 access to their ultra-secure Auckland container site.
Aside from having a container storage, they also have self-storage. You can eve choose from either a 10′ (2.80M X 2.35M X 2.40M), 20′ (6.00M X 2.35M X 2.40M), or 40′ (12.10M X 2.35M X 2.40M) container.
If you have any questions or enquiries about their storage services, you can always give them a call. Alternatively, you can arrange consultations with the Titan Containers team to discuss your needs. 
Highlights
Massive containers
Drive-to access
Heavy-duty padlocks to secure your items
Ready-to-assist Titan team
24/7 access
4)  Hardcase Container Hire Ltd

BEST FOR
Deliverable Storage Containers
SERVICES
Offsite Hire

Container Storage

Truck & Crane Hire

Container Sales

WEBSITE
https://www.hardcasecontainerhire.co.nz/
ADDRESS
16 Keeling Road, Henderson, Auckland 0612, New Zealand
CONTACT DETAILS
+64 800 837 433
OPERATING HOURS
Monday – Friday: 7.30 AM – 5.30 PM

Saturday: 8.00 AM – 12.00 PM
Hardcase Container Hire is a container transport and storage company that was established in 1986, servicing Auckland, North Shore and Waitakere.
They offer convenient services such as pickup and delivery of your items. Alternatively, you also head down to their Henderson depot to store your stuff.
Their flexible storage solutions make them one of the top firms for the best container storage in Auckland. Furthermore, their prices are also very affordable.
You can use their storage containers for only $250 a month (inclusive of tax). They also have a wide range of storage container sizes and different lease durations to suit any client's needs.
Highlights
Family-owned business
Offers container delivery and storage
Super affordable prices
5)  Portastore Containers Ltd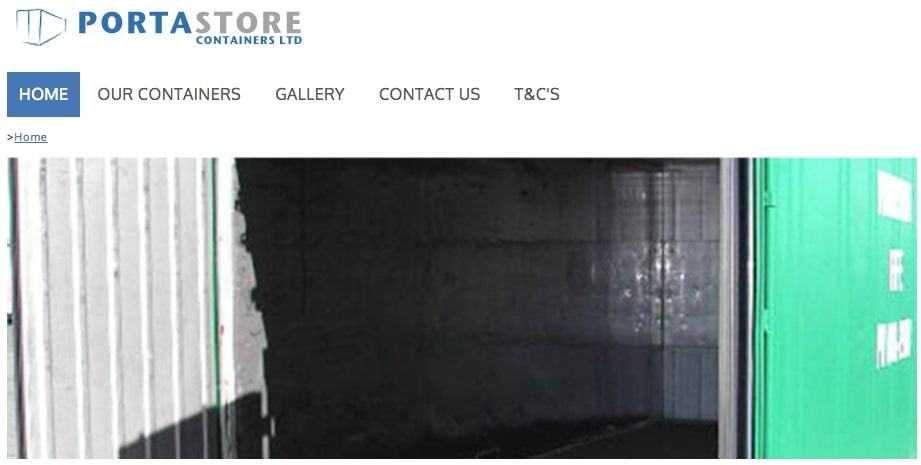 BEST FOR
Various-Sized Storage Containers
SERVICES
10 ft Self Storage Containers

20 ft Self Storage Containers

40 ft King Sized Containers

Portable Container Site Offices

WEBSITE
https://www.portastore.co.nz/
ADDRESS
1 Victoria Street, Onehunga, Auckland, New Zealand
CONTACT DETAILS
0800 001 888

021 990 285

OPERATING HOURS
Monday – Friday: 8.00 AM – 6.00 PM
Portastore Containers Ltd. is another company that is considered as one of the top firms for the best container storage in Auckland. They have a large fleet of shipping containers that can cater to all your storage needs.
To be more precise, they have 10 and 20 ft containers for smaller items. For larger items, they offer 40 ft containers for goods like vehicles and yacht spars.
You can opt for the storage containers to be delivered to your office or site, or have your items stored directly in their Onehunga depot.
Their depot is safe and secure, with numerous security alarms and fencing in place. Therefore, you won't have to worry about any valuable items that you may have stored there.
Highlights
Various-sized containers
Safe and secure depot
Competitive rates
6)  Out of Space
| | |
| --- | --- |
| BEST FOR | Safe and Secure Storage |
| SERVICES | Storage, Office Space |
| WEBSITE | https://outofspace.co.nz |
| ADDRESS | 201 Ophaheke Road, Papakura, Auckland |
| CONTACT DETAILS | 0508 477223 (0508 4SPACE) |
| OPERATING HOURS | Open 24/7 |
One of the biggest concerns with storage spaces is their security. Fortunately, that won't be an issue if you decide to use Out of Space for your storage needs. Their specialty lies in self storage.
Their facility is equipped with the latest security features, from electric fences to automatic gates and lock checks. They also employ 24/7 security alongside CCTV monitoring. With their storage services, your things will be kept the safest they can ever be.
Highlights
Secure facility
Fair and affordable pricing
Onsite lock checks
Outdoor storage available
7)  Depot Self Storage
Depot Self Storage aims to provide easy self-storage solutions to their customers. They offer storage options for short and long periods of time.
Their containers will be able to accommodate items of any size, big or small. If you're having trouble transporting your items, their removal services are available for use.
You can rest assured that your items will be kept in a safe and secure location. Their containers can be accessed at any time of day, perfect for late-night and early morning item acquiring.
Highlights
Scalable storage options
Secure facilities
Safe location
All-day access
As you can see, these are the top firms you can get for the best container storage in Auckland. You can rest easy knowing your things are properly stored in their secure storage facilities.
Have we missed any notable storage container services in Auckland? If you have any suggestions, feel free to let us know by messaging us and we'll get right back to you.
If you prefer doing the storage yourself, you might be interested in the best self-storage places in Auckland. Opting for self-storage gives you more control over your items and can also save you money.