Knowing that your car can unavoidably cross paths with unruly behavior and hit-and-runners, a dash cam can be useful. That's why we've put together a list of the best dash cams in New Zealand for you.
Cars are one of our prized possessions. With a dash cam, you have footage to show your auto insurance should your car be damaged by accident or intention.
There are a myriad of options you can choose from in the market, each differing in resolution, features, and design. So, where do you even start and how do you know which one is the best?
No need to worry as that's what we're here for. First we have to know the basic things you should consider so that picking from the best dash cams in New Zealand later on will be a no-brainer.
What Should You Look for in a Dash Cam?
In buying a dash cam, here are the important things to consider:
1)   Resolution
The picture quality is the first thing you should check when looking at any kind of camera. Nowadays, you can get 4K or HD resolution cameras, fortunately.
When rewatching videos, having a higher resolution can let you zoom in on licence plates or catch the person committing the offence. That's why higher resolutions tend to be better.
2)   Viewing Angle
Viewing angle captures your videos around a particular area or field of view. Typically, dash cams range from 140- to 180-degree angle options that can record 4 lanes of the traffic or road.
The wider the angle, the more you will get to capture and see around your car. The 160 degree angles of dash cams are also fine to use, more or less capturing a good view of surroundings.
3)   GPS
Another thing you can't miss out on is the GPS feature. It records your speed and direction of travel as well as showing the route.
Moreover, it can offer evidence of who is in the wrong or at fault in accidents. This can be important when establishing what really happened in case someone hit your car, for example.
4)   Power Source
Regardless of the cam model, the battery usually lasts for 30 minutes or less. That's mighty short for capturing videos or keeping surveillance.
But manufacturers now make cams that you can plug into a USB, lighter socket (for older cars) or have hard-wired to keep them working even when you're not in the car.
5)   Screen/No Screen
Dash cams are available in screen or no-screen choices. The former lets you easily view the recording and GPS, but is heftier and takes up more space than its no-screen counterpart.
Both are good in terms of function and design, but in going for a discreet dash cam, you should have no problem with the no-screen types.
The Best Dash Cams in New Zealand
Taking into mind the video resolution, GPS, battery, viewing angle, and screen, we now list the best dash cams worth having in your car:
1)   Vantrue X4
Best for Weather Changes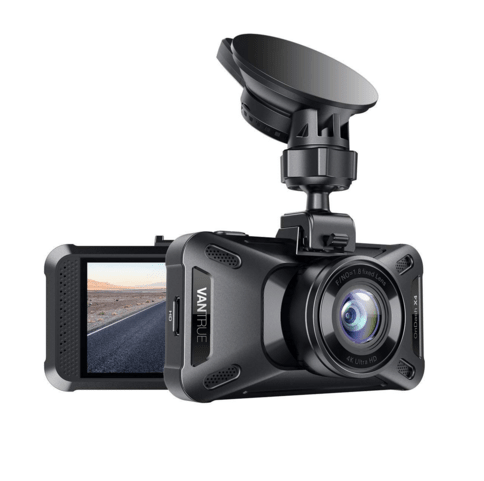 Price: NZ$353
Resolution: 3840 x 2160p at 30fps | GPS: can be purchased as an add-on | Viewing Angle: 160 degrees | Screen: 3.0 inch LCD | External Memory: up to 256GB SD card
The Vantrue X4 has many clever features that you can use to make your car more secure — as well as save 4K footage of your most scenic drives. It's truly one of the best dash cams in New Zealand.
It has an F1.8 6-glass lens night vision camera that automatically balances out the low light environment with the picture so that you can effortlessly keep track of plate numbers or locations.
Also, it is unbeatable in its extreme temperature adaptability from -4 degrees up to 158 degrees Fahrenheit. Whether it's sweltering or freezing outside, this dashcam records without fail.
If you are using the parking mode, you would need to hardwire it or plug into an external battery source. It will record video of any movement it senses nearing your car through G-sensor.
Highlights
4K video recording
Adapts to extreme hot or cold weather
Night vision
Powered via USB cable
Suction cup mount on your windscreen
Customer Reviews
A lot of users admired the 4K quality of the camera's recording. The only con is that it has no WIFI connectivity and that GPS tracking has to be purchased.
Let's take a look at an excerpt from Sriviews' Amazon review, he said:
"… Seems like the powerful processor and sony lenses have done some magic in capturing the details. Tried capturing a photo using "ok" button and the clarity was impressive. Night vision was beneficial along with the wide angle feature. Windshield mount was pretty useful with good suction capacity."
2)   BlackVue DR900S
Best 4K Dash Cam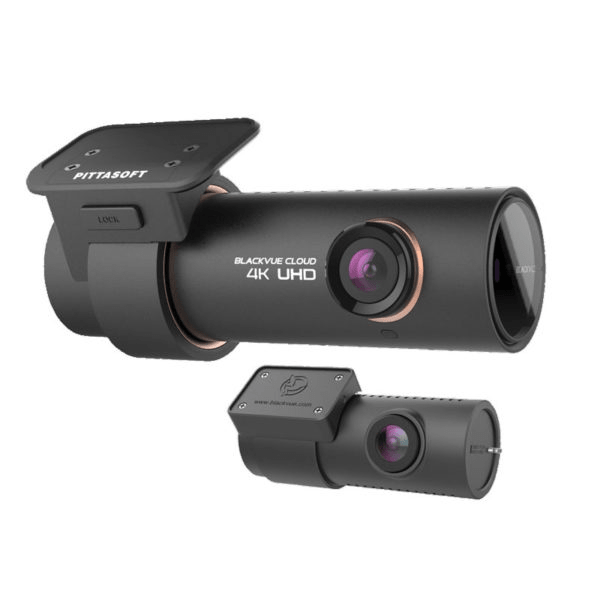 Price: NZ$849.23
Resolution: 3840 x 2160p at 30fps (front cam), 1920 x 1080p at 30fps (rear cam) | GPS: Yes | Viewing Angle: 162 degrees (front cam), 139 degrees (rear cam)| Screen: No | External Memory: up to 32, 64, or 128GB SD card
With dual-band front and rear cameras, BlackVue DR900S captures the places, cars, and goings-on of your driving. It records the videos in bright resolution with wide degree angles.
Thanks to the H.265 video render, this dash cam is able to deliver 4K in superb clarity and detail.
And although it isn't built with a screen, it has a WIFI and cloud streaming service (for free) that lets you view it from virtually anywhere and at any time.
Furthermore, it is programmed to detect bumps, collisions, and movement during driving and in parking mode. It sends this information to you instantly over the cloud where you can save it.
Highlights
Ultra clear recording for BlackVue cameras
Wide angle view
Comes with a built-in motion sensor
Accessible through WIFI and cloud
3)   Garmin Dash Cam 66W
Best in User-friendliness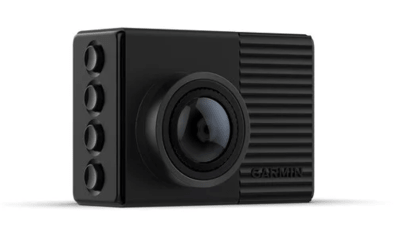 Price: NZ$379
Resolution: 1440p at 60fps | GPS: Yes | Viewing Angle: 180 degrees | Screen: No | External Memory: 8GB, Class 10 or higher microSD card (not included)
Small but terrible, the Garmin Dash Cam 66W is a pocket-sized dash cam that has a helpful voice assistant to record footage while you're driving. You just need to say "Okay Garmin" for the video or picture to be saved.
This sleek black box of a camera can record at a neat 1440p in 180 degrees, capturing all the lanes without any blurs or lags. It comes with a GPS complete with useful alerts for safety.
Through the Garmin Driver app, you can access the camera from up to 4 Garmin cameras, which is amazing! What's more, editing, sharing, or copying is a seamless and easy process with built-in WIFI.
The package comes with a power adapter so that you can both use your Garmin Dash Cam 66W and charge your smartphone at the same time.
It joins the ranks of the best dash cams in New Zealand owing to the Garmin voice assistant, which makes driving and recording videos a really fun and safe experience.
Highlights
Cool and simplistic voice system
Non-intrusive due to its small size
GPS integrated with driver alerts
Built-in WIFI
Customer Reviews
Buyers from Best Buy noted the great picture quality and wide angle lens to be its strong points. However, they said they wished that the SD card had been included with the unit.
Tinytjr has this to say about Garmin Dash Cam 66W: 
"I got this as a replacement for my dash cam 55.  Quality of the cam and the wide view is very nice.  The onboard options are even better, you can update the firmware from your phone without connecting to the computer, the live view from phone is a nice feature.  Option for a bigger memory card for more recording is a plus.  The new feature to allow you to link u multiple dash cam so they can synchronize record with picture in picture is pretty cool."
4)   Nextbase 422GW
Best Overall Dash Cam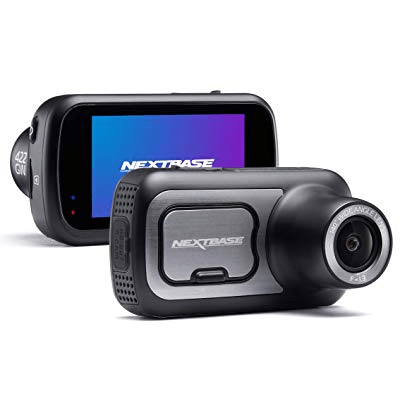 Price: NZ$403
Resolution: 1440p at 30fps or 1080p at 60fps | GPS: Yes | Viewing Angle: 140 degrees | Screen: 2.5" HD IPS Touch Screen | External Memory: U3 class microSD card (sold separately)
The Nextbase 422GW is a revolutionary camera that keeps you safe and aware on the road. Its most valuable feature, the Emergency SOS, informs the nearest hospital or medic to come to your aid at once.
That comes with the voice-guided help of Alexa. Your driving will become smarter and more seamless — to the point where you can ask Alexa to lead you to roads with less traffic, play songs, take pictures or videos, and more!
Your picture and videos are captured in Full HD resolution with this too, meaning lower file sizes than 4K. That can be good if you want to share or copy them faster to your device via Bluetooth.
Another cool feature to note is the intelligent parking mode. Acting like a sensor, this camera smartly records instances when your car has been suddenly moved or touched by someone.
When you purchase, we suggest you also buy a microSD card of U3 class that's either 64 or 128GB — so you can have more memory to use up.
Highlights
Alexa voice assistant enabled
Safe emergency SOS feature
Captures pictures or videos at a sharp 1440P
Share or copy files via Bluetooth
Parking mode alerts you if the car is bumped or hit
Customer Reviews
The cutting edge Nextbase 422GW scored a 4.4 out 5 stars (out of 80 reviews) in Best Buy. People admired the picture and audio quality and easy to mount system, but some of them cited the app had some limitations.
Emiliosic gave a 5-star score and wrote:
"This is a great camera, among the best in term of features and how well it's designed. It works well as either permanently mounted (with optional hardwire kit) or plugged in via cigarette lighter connector. It can always be removed with the magnetic connection to the base even when the base is permanently attached."
Also Simple Living elaborated on the features of this dash cam:
"The dash cam records everything in front of a vehicle. I like how useful are the mobile app and PC software. With the mobile app, I can live view what the cam is recording, connect to Alexa, activate S.O.S., and view recorded video. Using the PC software is extremely easy and useful."
5)   Thinkware F800 Pro
Best for Motion Sensors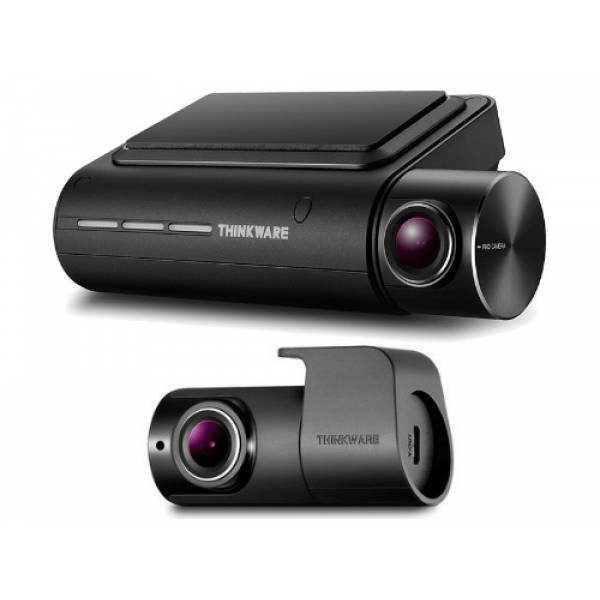 Price: NZD405
Resolution: 1080p at 30 fps | GPS: Yes | Viewing Angle: 140 degrees | Screen: No Screen | External Memory: MicroSD card
If you like a dependable dash cam in harsh weather conditions and whether light or dark, you should get Thinkware's F800 Pro.
Constructed with a Super Capacitor and Thermal Sensor, it can function and take photos or videos while still maintaining the clear 1080p and without dropping in quality.
As you drive in the night with the headlights on, Thinkware F800, with the help of Sony Starvis, can bring out light and capture well in otherwise dimly lit streets and avenues.
Also, on parking mode, it is sensitive to the slightest hint of movement or bumps. It saves and optimises its energy by recording the collisions at only 2 fps.
Rest assured, your files and data will be protected with the anti-corruption feature. You can then view these files or save and share them through the Thinkware Cloud app for your devices.
Highlights
Weather adaptable
Has Night Vision feature
Features Wide Dynamic Range (WDR) for the right amount of contrast and exposure
Equipped with motion sensors
Customer Reviews
Overall, the Thinkware F800 received a score of 4.2 out of 5 stars at Best Buy. The only downside is the price, which doesn't include the hardwiring for the parking mode to work.
But still, the dash cam records in good quality day and night and has reliable sensors. Ryry said:
"Overall, it's a good dash cam. I enjoy the footage, especially if my drives are scenic, and also have protection in case I were to get into an accident. I recommend this dash cam if you're looking for something with more features than just a regular dash cam."
And that sums up our list of the best dash cams in New Zealand. Hopefully you have found something that you'd like to mount in your car so you can check on it whenever you want.
Do you have any questions about the products we listed here? If you do, we would love to hear it — just send us a message and we will answer them as soon as we can.
Thought of documenting more than your road adventures, though? Maybe you want to record your adventures through drones as well for some nice aerials and panoramics?
If that's the case, you can read about the best drones in New Zealand. With the drones we've found, you can take selfies from up high or capture stunning views with ease.