The 6 Best Data Recovery Christchurch Technicians
Lost all the pictures and memories all of a sudden from your computer or phone? Don't worry since the best data recovery Christchurch technicians — whom we've listed here — can restore them for you.
We selected the ones who have the experience and knowhow to salvage your valuable files. Secondly, we picked those with a fast response and awesome customer reviews.
The sooner you can call them the better, as they can give you some useful advice about data recovery. Now, here are the best data recovery Christchurch technicians.
1)  Geeks on Wheels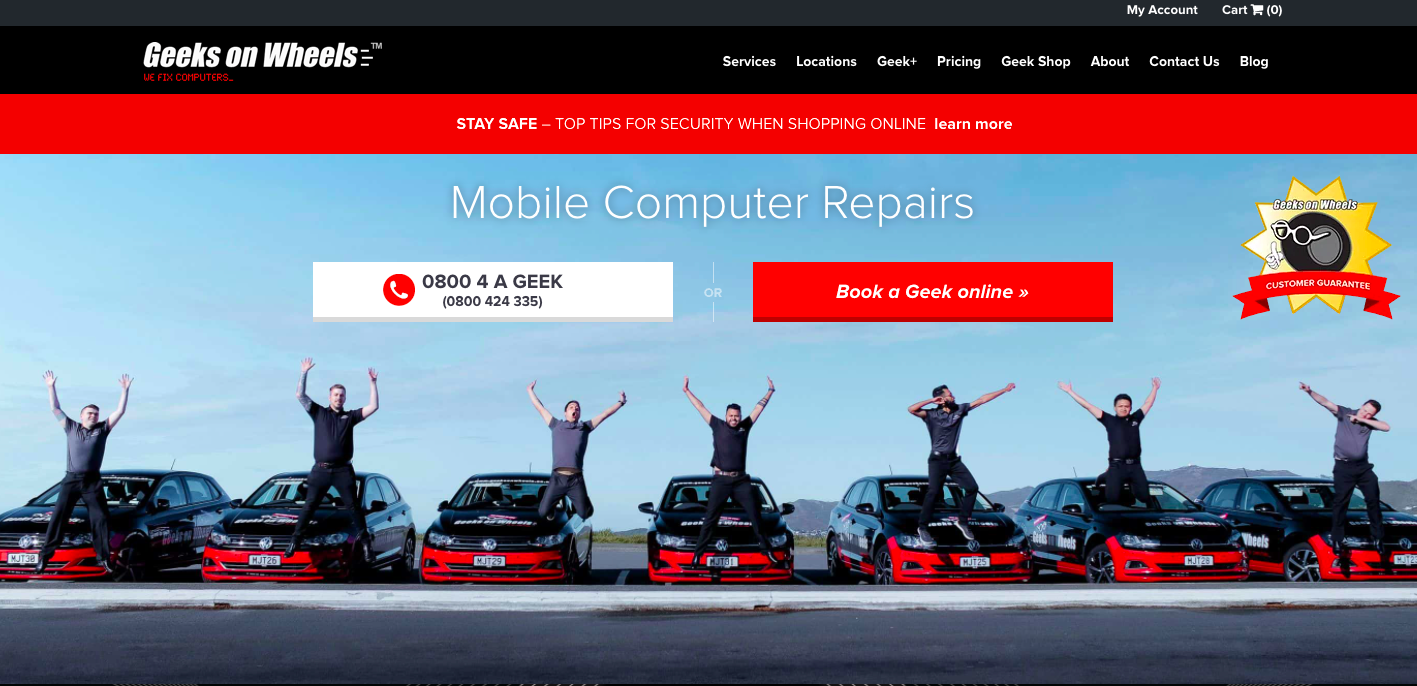 BEST FOR
Mobile Tech Support
SERVICES

Data Recovery, Computer Upgrades, Computer & Laptop Repairs, Smart Phone & Tablet Training, Malware Removal, Internet & Email Setup, Set Up New Devices

WEBSITE
https://www.geeksonwheels.co.nz/services/data-recovery/
ADDRESS
Mobile Service
CONTACT DETAILS
Toll-Free: 0800 424 335
Email: [email protected]
OPERATING HOURS

Monday to Friday: 8:00 am – 8:00 pm




Saturday: 8:00 am – 6:00 pm




Sunday: Closed
Geeks on Wheels is a Kiwi owned and operated company providing mobile computer repairs and support. They'll conveniently come to your home or office to offer their services, saving you precious time and money!
As a roaming tech repair and support service, Geeks on Wheels have more than 10 years of experience in the field. They specialize in taking care of the ordinary "everyday IT" challenges where most people need help such as setting up a new device or removing malware, among many others.
One of Geeks on Wheels' specialities is in data back up and recovery, offering clients a range of different solutions to protect their precious files and information. Whether it's an external hard drive, a network attached storage device, or an encrypted offsite Cloud backup service, they've got it covered. 
If you're looking for a hassle-free, reliable technician to fix or assist you with your computer, Geeks on Wheels is a choice worth considering. For those that have busy schedules and want to save time, this mobile tech support company is one of our top picks in Christchurch.
Highlights
Visits you at your location to provide assistance
Quick, responsive service
Offers various options for data backup and recovery
Customer Reviews 
Let's take a look at what their clients have to say:
"Technician  was excellent.  Friendly and helpful.  He explained everything very well. We will use there services again. And would recommend." – Paul Houlihan
"Yuri was very helpful and patient with us. We had very limited knowledge of the digital world and we now feel reasonably confident. His knowledge was of great value to us. We highly recommend him. From Sheila and Garry Shaw." – Sheila Shaw
2)  Data Recovery Services Ltd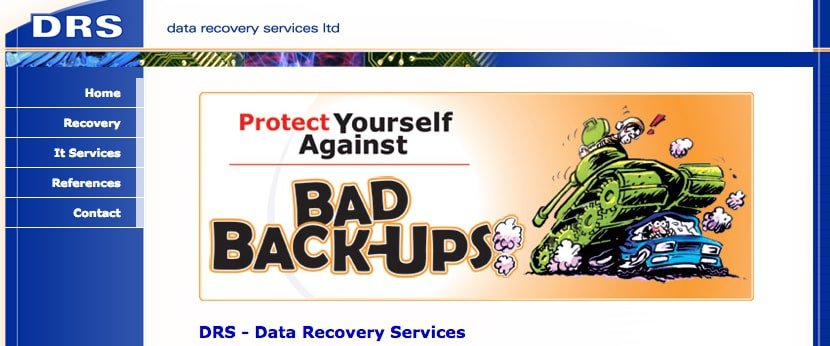 BEST FOR
Fast and Efficient Data Recovery
SERVICES
Hard Disk Recovery

Digital Photo Recovery

Operating System Upgrades

Backups

Virus Removal

Disaster Recovery Planning

Internet Connection

Wireless Connection

Data Archiving

Support and Training

Professional Advice

Consumable Sales

WEBSITE
http://www.drs.co.nz/
ADDRESS
31 Brodie Street, Ilam, Christchurch 8041, New Zealand
CONTACT DETAILS
+64 3-343 3289
OPERATING HOURS
Monday to Friday: 9am – 5pm
Data Recovery Services is Christchurch's preferred company when it comes to data recovery and backup solutions for personal computers and digital cameras.
Whether your valuable data was deleted by accident or attacked by a virus, the team at DRS have you covered. David, the data recovery expert, will be working on it.
He is said to be fast and efficient in getting your files back, at least according to past clients. Also, he doesn't mind going the extra mile such as working during the holidays if needed.
Moreover, he can assist you by providing a backup data solution for your business for future contingencies.
Highlights
Retrieves files from PCs and digital cameras
Fast and efficient service
Can provide a backup data solution
Goes the extra mile
Customer Reviews 
See how the company has some of the best data recovery Christchurch technicians. One customer shared this on Google:
"I almost lost 109gb of my memory card. I saw in google reviews that David was able to retrieve files for presentation and i immediately called him. He's responsive and told me that i can drop by even though it's weekend. He was able to retrieve all of my files. I definitely recommend him. If you have a memory card that got corrupted or a storage device, try and drop by to his place and have it checked."
3)  IT Fixed

BEST FOR
Honest, Efficient and Professional Staff
SERVICES
Computer Repairs

Virus Removal

Internet Repair

Data Recovery

WEBSITE
https://www.itfixed.co.nz/
ADDRESS
4/37 Geraldine Street, Edgeware, Christchurch 8013, New Zealand
CONTACT DETAILS
+64 3-377 7697
OPERATING HOURS
Monday to Friday: 6am – 6pm

Saturday & Sunday: 8am – 5pm
Can't access the data on your damaged hard drive or online cloud storage? Let IT Fixed take care of it. You can bet that they can recover all your files and media — every single bit of data!
Their previous customers mentioned that when working with this company, they dealt with honest and reliable people who provide a swift and efficient service for your computer and data recovery issues.
And, in the very unlikely event of your data being irretrievable, you don't have to pay for their work.
Highlights 
Computer repair and data recovery experts
Fast turnaround
Honest and reliable staff
No data no payment
Customer Reviews
Check out Emma Hunter's feedback on Google:
"When my external hard-drive stopped working I was in a bit of a panic but a quick call to Vijay at IT Fixed and I had it dropped off for a recovery scan 10 minutes later. Vijay kept in touch how the scan was going throughout the process and manged to recover all my important data. Very impressed by the swift and professional service provided.
Thank you Vijay."
4)  PC + Laptop Repairs

BEST FOR
Speedy Response and Great Service
SERVICES
Apple Mac Repairs

Computer Repairs

Data Recovery

HDD Data Recovery

iPad & Tablet Repairs

Laptop Repairs

Laptop Screen Repairs

MacBook Repairs

PC Repairs

Phone Repairs – Android & iPhone

Website Design Services

WEBSITE
https://www.pc-repairs.co.nz/
ADDRESS
33 Erin Crescent, Mairehau, Christchurch 8013, New Zealand
CONTACT DETAILS
+64 3-974 1413
OPERATING HOURS
Monday to Friday: 8.30am – 6pm

Saturday: 10am – 4pm
PC & Laptop Repairs is a one-stop destination for laptop and phone repairs, website design and data recovery services.
Their certified team can retrieve your valuable images, videos and files. They aim to provide a quick response and action to solve your data recovery problems.
Again, their no-fix no-fee policy ensures that they have some of the best data recovery Christchurch technicians.
From a corrupted hard drive to RAID reformatting, you should call or email their 24/7 tech team as soon as possible for better odds of recovering your files.
Highlights
Adept and certified team
Speedy response
No fix no fee policy
24/7 tech support 
Customer Reviews
Here's the review posted on Google by one customer, xMourningStar:
"Laptop died on the weekend. Sadly, could not be repaired BUT all pertinent data put onto a drive for me instead. Nothing lost! Super happy with that. No fix, no fee.. Excellent policy. Friendly enough, gave me the relevant info when asked. Would highly recommend. Definitely would go to again."
5)  Datalab Ltd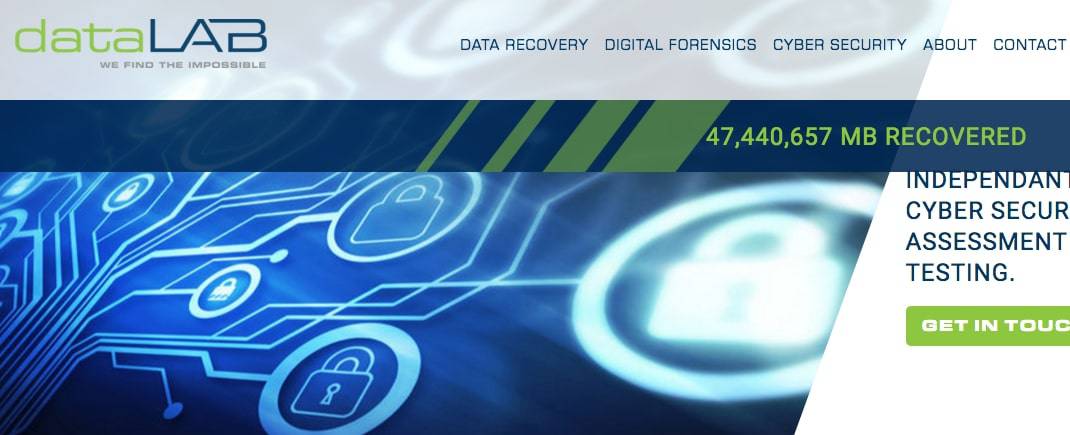 BEST FOR
Top-Quality and Secured Data Recovery
SERVICES
Data Recovery

Data Forensics

Data Security

WEBSITE
https://www.datalab.co.nz/
ADDRESS
Ground Level, 6 Hazeldean Rd, Addington, Christchurch, 8024, New Zealand
CONTACT DETAILS
+64 800 328 2522
OPERATING HOURS
Monday to Friday: 8.30am – 5.30pm
Datalab can fully restore all your photos, videos and business information from a range of devices such as your laptop, smartphone, camera, flash drive and hard drive.
Their data recovery team will take your call 24/7. Their goal is to provide an honest and professional service, and this has kept many customers returning to use their services.
And if they don't recover any data from your device, there's no payment necessary. Also, rates are reasonable here in exchange for swift and quality data recovery — it's hard to complain!
Highlights 
Swift and quality data recovery
Restore your data from a range of devices
No data, no charge
Honest and professional team
Urgent and after-hours service available
Reasonable rates
Customer Reviews 
Wade Blow, one client, commented on the website:
"These guys are amazing, true wizards, they recovered my print files from a damaged hard drive so quickly! Very well priced and great service would highly recommend them."

BEST FOR
Exceptional Data Recovery
SERVICES
Hard Drives

RAID Arrays

Databases

Mobile/Tablets

Laptops

A/V

Other Media

WEBSITE
https://www.datarecovery.co.nz/
ADDRESS
Christchurch, New Zealand
CONTACT DETAILS
0800 LOST FILES (0800 5678 34)
OPERATING HOURS
Monday, Tuesday, Thursday, Friday: 7.30am – 3.30pm

Wednesday: 8.30am – 3.30pm
Since 1999, Computer Forensics has been a trailblazer in the field of data recovery and digital forensic investigations. They operate in the three big cities of Auckland, Wellington and Christchurch.
Their veteran team can perform data recovery for accidental deletion or damaged hardware from a broad range of devices or systems including hard drives, mobile phones and tablets, A/V, databases, laptops and RAID arrays.
More often than not, they are able to recover the important files of their clients — and in record time! They have also been described as having great communication and a friendly service.
Highlights
Recover data from a broad range of devices
Great communication
Friendly and experienced crew
Established in 1999
Customer Reviews 
Here's another reason why they have some of the best data recovery Christchurch technicians. Diamond Jones, one client, shared: 
"I approached Nicholas from Computer forensics with a my broken external hard drive. To make matters worse I had taken it to another 'Data recovery' company first and they had attempted unsuccessfully to extract my lost data. My drive way to me without the external caddy and i was charged an inspection/ appraisal fee. Thank you Nicholas and your team. You reinstated my faith in your industry with your professionalism, communication and your understanding of a clients concerns. My data was fully recovered. I only wish i came to Computer Forensics first. Cheers!"
And those were the best data recovery Christchurch technicians list. Since data recovery is highly specialised work, your best bet would be to call these teams in.
Do you have any questions about our discussion here? If you do have one, just flick us a message and we'll get back to you pretty soon.
And just in case your computer and hard drive is really no longer working, you might want to get a new one. For a quick replacement, check out our best-computer-product roundups, like our list of the best Chromebooks in New Zealand.