The 6 Best Decking Christchurch Contractors
You can have more outdoor space at home so you and your family can relax by building a timber deck. To build a high-quality deck, we've featured the best decking Christchurch contractors for you!
We picked the ones who are professional and experienced, famous for their attention to detail in crafting aesthetic decks. We also chose those who have an excellent timber range and economical rates, as well as a pleasant and friendly personality.
Furthermore, we checked out what customers had to say about them. This told us that their former clients think as highly of them as we do.
Anyway, we now give you the best decking Christchurch contractors! Here are your top options!
1) Deck It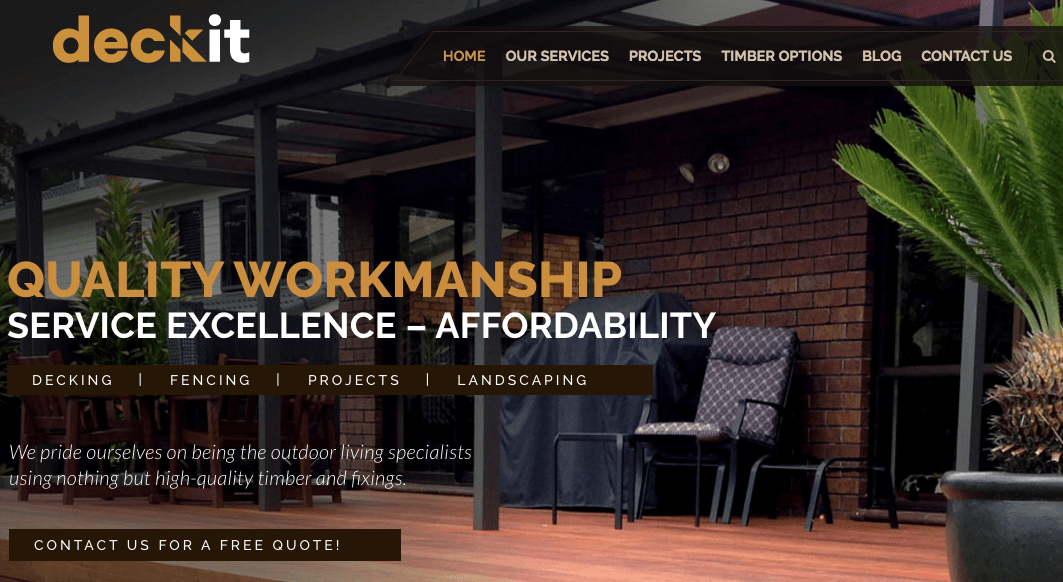 BEST FOR
Outstanding Workmanship & Service
SERVICES
Decking

Fencing

Outdoor Timber Projects

Landscaping

WEBSITE
http://deckit.co.nz/
ADDRESS
Rolleston, Christchurch, New Zealand
CONTACT DETAILS
021 085 23714
OPERATING HOURS
Monday to Sunday: 8am – 5pm
Deck It is all about making high-quality decks. They pride themselves on using the best timber and fixings to produce a beautiful, durable and long-lasting end result!
As amazing as that sounds, so is their service — they are incredibly easy to work with to solve your outdoor requirements. You get a written quote within just 3 working days.
Other than that, options for your decking include eco-friendly composite decking, elegant and durable hardwood, inexpensive and pleasing softwood, and others.
One of the best decking Christchurch contractors, they serve clients in Christchurch and the surrounding areas.
Highlights
Top-quality decking
Uses the best timber and fixings
Expert and professional staff
Range of decking options
Covers Christchurch and the surrounding areas
Customer Reviews
One customer, Nick Hallpike, wrote a comment on Facebook:
"Wayne done an outstanding job on both our decks
First class work and a first class bloke
I used him based on a recommendation from a complete stranger and my wife and I are are absolutely delighted with the results."
2) One Stop Deck Shop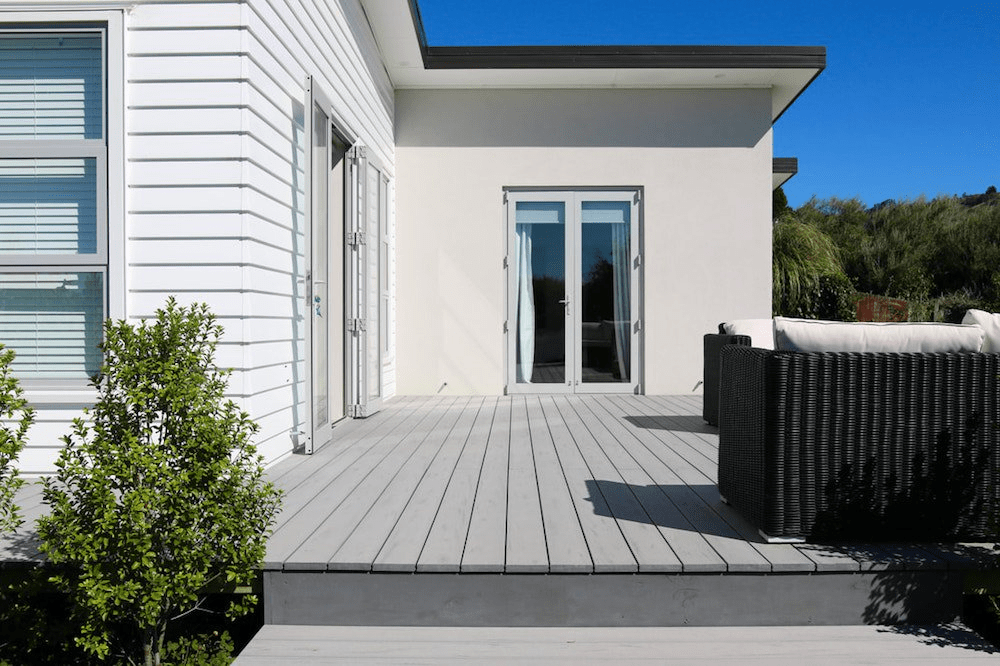 BEST FOR
Affordable Deck Options
SERVICES
Decking Products

Decking Design & Installation

Hikoki Power Tools

WEBSITE
https://www.onestopdeckshop.co.nz/
ADDRESS
33 Iversen Terrace, Waltham, Christchurch 8011 New Zealand
CONTACT DETAILS
0508 433 257
OPERATING HOURS
Monday to Friday: 7am – 5pm

Saturday: 8am – 4pm

Sunday: 8am – 3pm
One Stop Deck Shop offers a broad range of timber, fixings and accessories at a low price but in high quality. This company is ideal for people who are engaging in DIY.
However, a design and installation service is also available, and you only have to show them a hand-drawn design or plan in order to get your quote and get started on the job.
Anyway, among the timber options you can get from them are Kwila, Vitex, Garapa, pine, composites, purple heart, and lots more. They even offer various finishes for your dream deck.
Furthermore, they can give you professional advice regarding the type of wood to use, date of completion, or the best solution given your budget.
Highlights
Unbeatable price
Offers a broad range of timber, fixings and accessories
Can design and install for you
Can give you professional advice
Customer Reviews
One customer, Mark S, wrote on the webpage:
"It's been a breeze getting all my decking material delivered straight to my door. Fast, easy and best price I could find. Thanks guys."
3) S.C. Harris Builders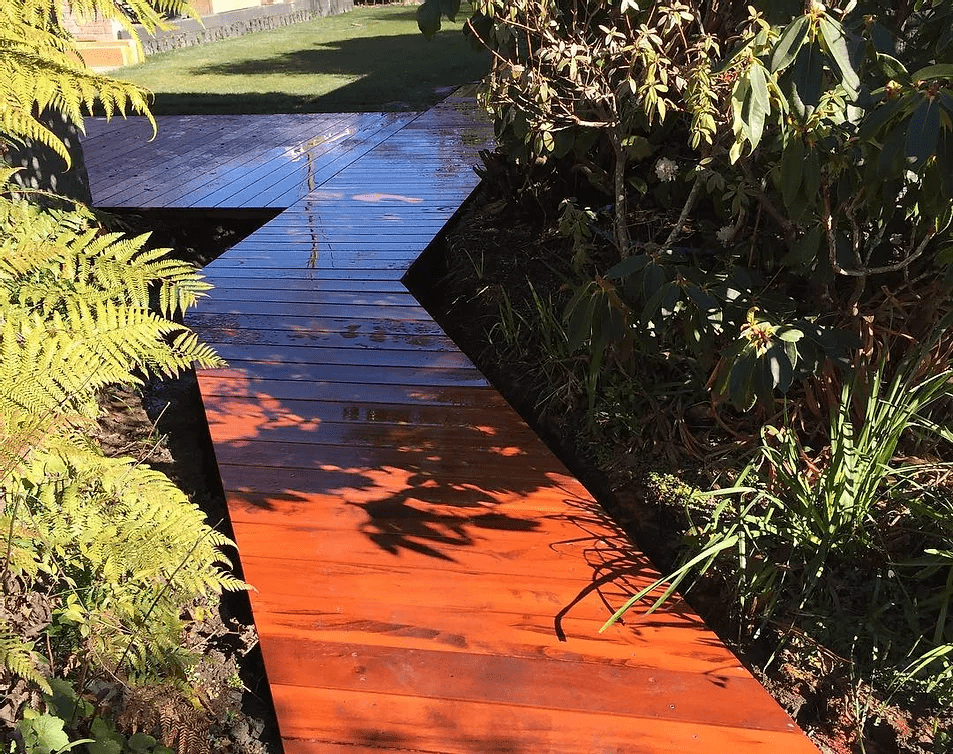 BEST FOR
Functional and Beautiful Deck
SERVICES
Project Management

Planning & Consent

Home Renovation

Decks & Porches

Bathroom Renovation

WEBSITE
https://www.scharrisbuilders.co.nz/decking-and-porch-builder-chch
ADDRESS
34 Young St, Christchurch, 8024, Canterbury, New Zealand
CONTACT DETAILS
(022) 342 0863
OPERATING HOURS
Monday to Friday: 7am – 5pm

Saturday: 7am – 3pm
S.C. Harris Builders was established in 2015 by Sam Harris who is certified as a licenced building practitioner. They specialise in renovations and extensions, which include deck and porch building.
Their focus is to create not only a beautiful outdoor space but also a place for entertainment, fun, lifestyle where you and your family will love to hang out.
They offer a large range of deck material options ranging from composites to timber. When the job has been agreed upon, it will take about 3 to 4 days to finish your deck!
Great hands-on service, marvelous results and competitive rates — S.C. Harris Builders is indeed one of the best decking Christchurch contractors!
Highlights
Licenced building practitioner
Create a beautiful and functional outdoor space
Large range of deck material options
Competitive rates
Customer Reviews
On Google Business, Bella Smith wrote:
"Sam removed my old decking and replaced with a Kwila deck and supporting beams which looks amazing. Usually I have trouble getting trades people to come to my house due to its location but Sam arrived on the specified date and gave a comprehensive quote taking into account my budget. I was impressed by how quickly he could get the work done and now I have a beautiful deck ready in time to enjoy this summer. I would totally recommend Sam to anyone looking for a builder."
4) Armstrong Landscapes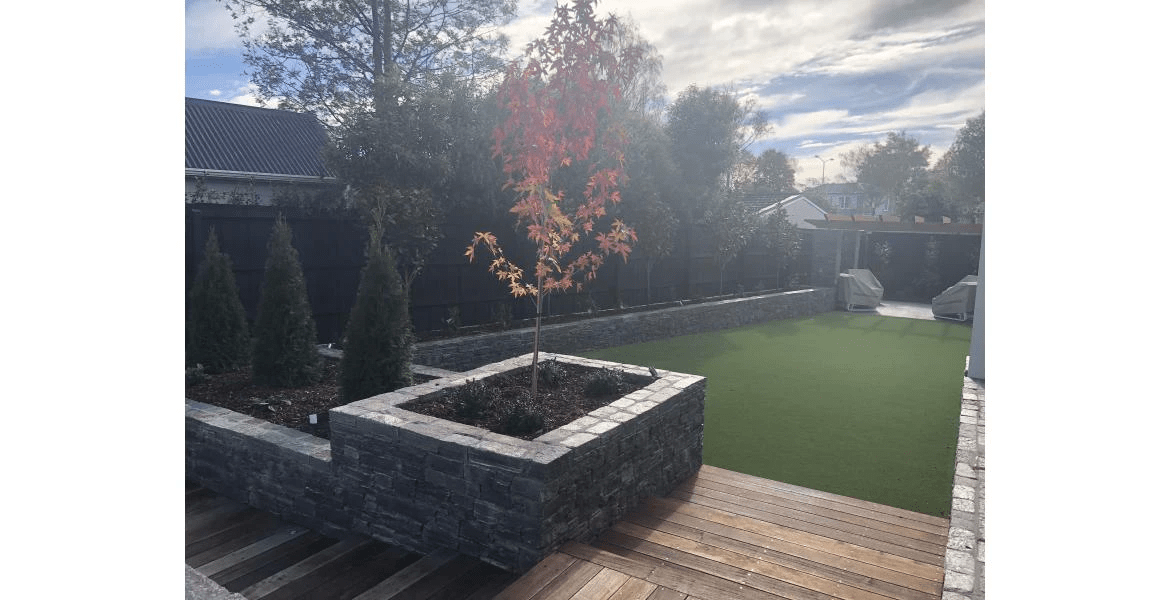 BEST FOR
Efficient and Reliable Deck Builders
SERVICES
Concrete Driveways

Decks & Patios

Lawns

Landscaping

WEBSITE
https://www.armstronglandscapes.co.nz/services/decks-and-patio/
ADDRESS
Cashmere, Christchurch, Canterbury, 8022, New Zealand
CONTACT DETAILS
03 388 8660
OPERATING HOURS
Monday to Friday: 8.30am – 5pm
Since 1982, Armstrong Landscapes have been building decks and patios and concrete driveways as well as maintaining lawns and landscaping.
They have some of the best decking Christchurch contractors. Hire them and you'll have a high-quality finish, council-approved build, and perfect design.
Want your decking oiled or stained? Or want them to use stainless steel screws or galvanised nails? No problem, as they have you covered from the initial design to the final product!
With this, you'll have a great-looking outdoor place for those summer afternoons — to have unforgettable, pleasant moments where you can reminisce or just hang out with friends.
Highlights
High-quality finish
More than 30 years' experience
Builds to council-approved standards
Specialises in decking, gardening and landscaping
5) Decksperts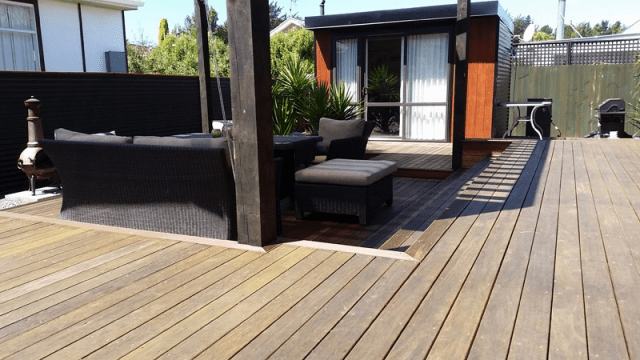 BEST FOR
Quality Workmanship & Certified Builders
SERVICES
Deck Building

Deck Maintenance

WEBSITE
https://deckspertsnz.co.nz/
ADDRESS
PO Box 9110, Tower Junction, Christchurch 8149, New Zealand
CONTACT DETAILS
027 290 1434
OPERATING HOURS
—
If there's anything Decksperts is good at, it's building decks — hence the name. They are Licenced Building Practitioners and have more than 2 decades' experience.
In that span of time, they've added many new spaces to their clients' homes. And time and time again, they have provided a quality design and finish that impresses!
As to their service, they have transparency in their quoting and there are no hidden fees. They can also help you find the right timber material that caters to your budget.
More importantly, the construction of your deck will be completed on time. Surely then you will enjoy your new deck… maybe even have some lemonade to sort of celebrate it.
Highlights
Quality workmanship
More than 2 decades' experience
Licenced Building Practitioners
Finishes on time and within budget
No hidden fees
6) Baier Group
BEST FOR
Quality Building Materials
SERVICES
Timber
Fencing
Mouldings
Board Products
Insulation
Fastenings & Fixings
Paper, Foils & Tape
WEBSITE
https://deckspertsnz.co.nz/
ADDRESS
2 Broughs Road
Harewood
Christchurch 8051
CONTACT DETAILS
03 359 8849 | [email protected]
OPERATING HOURS
Monday – Friday 7am – 4.30pm
Saturday 9am – 1pm
Next on our list is a company that will no doubt pique the interest of DIY-ers and professional builders alike.
Locally owned and operated, Baier Group is a supplies merchant that has been in the business for almost two decades now.
Baier is committed to quality, which is why it isn't all too surprising that its known for the high standards it maintains in terms of products and customer service.
Now, Baier Group is most known for the wide range of building materials it has to offer, which includes timber, fencing, mouldings, board products, and insultation.
However, it's also worth noting that many have commended Baier for its team, which consists of highly professional individuals dedicated to achieving 100% customer satisfaction. These individuals are friendly, personable, and prompt in their responses, which have made many clients happy in the past.
All in all, the commitment to making customers happy by providing good quality building materials make Baier Group an excellent choice of a merchant for building needs.
Highlights
Offers high-quality materials for building
Caters to DIYers and businesses of all sizes
Years of experience in the field
And that's it for the best decking Christchurch contractors! These professionals will give you a deck that's elegant and stylish — and that will not fail to increase the value of your house!
Any questions so far about our topic today? If you have anything to ask us, just drop us a line and we'll get back to you as soon as possible!
By the way, you can also check out our other design and construction lists. For example, you can read about the best concrete Christchurch specialists for paving your driveway, patio, footpath, or pool surrounds.