The 5 Best Dental Implant Surgeons in Auckland
Dental implants are quite effective at replacing a missing or damaged tooth to restore your smile. If you'd like to try it out, then you're on the right page — here, we've rounded up the best dental implant surgeons in Auckland.
If you compare dentures and bridges to implants, you'll notice that implants are better than both. Implants last longer and look better, not to mention they don't corrode or rust!
Below we've selected the dentists who have garnered a wealth of experience, in addition to having modern equipment and a welcoming and comfortable attitude. Here are the best dental implant surgeons in Auckland!
(Note: The list is in no particular order.)
1)  Dr Mark Worthington – Dental Artistry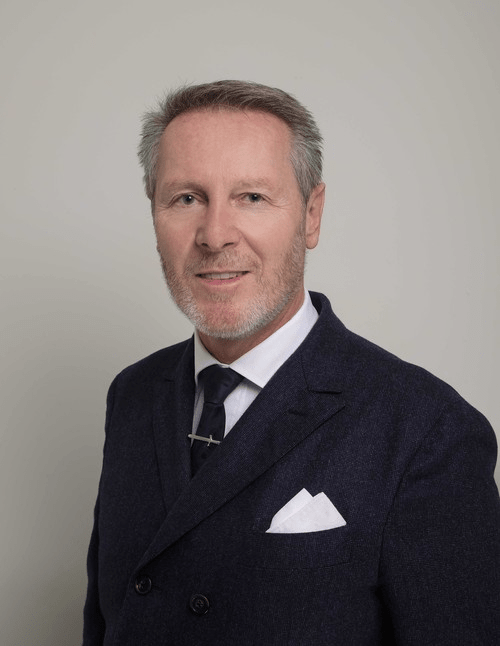 | | |
| --- | --- |
| Best for | Life-Changing Dental Implants |
| Services | Tooth Extraction, Implant Surgery, Implant Restoration, Sinus Lifting, Bone Grafting, and ACC Dental Implant Care |
| Address | 38 Broadway, Newmarket, Auckland 1023, New Zealand |
| Contact no | 09 524 4541 |
| Website | https://www.dentalartistry.co.nz/ |
If you have broken or damaged teeth, you might like to consider getting dental implants. Dental implants involve inserting a titanium anchor into the jawbone, onto which a prosthetic tooth is placed.
At Dental Artistry, Dr Mark Worthington will consult with you, deciding what's best for your teeth. And in the next session, he will perform a surgery to restore your teeth to perfection.
After graduating as a dental surgeon in Otago University, he went to the USA and Europe to work and learn alongside world-class dental surgeons. That has led him to become one of the best dental implant surgeons in Auckland today.
Highlights
Highly talented surgeon
Graduated in Otago University
Delivers attractive results you'll be proud of
Practised alongside the best dental surgeons
Laid back, kind, and friendly
Customer Reviews 
Noel Rodgers, an Aucklander said from the website:
"Four years ago I got false teeth. Six months ago I decided to have implants. Why did I wait so long?! My quality of life is now so much better; I can actually eat food! Money well spent."
2)  Dr Richard Longbottom – Noble Periodontists and Dental Specialists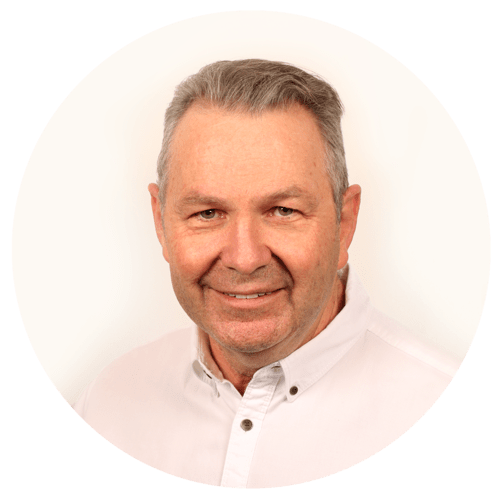 | | |
| --- | --- |
| Best for | A Healthy and Beautiful Smile |
| Services | Implant Dentistry, Perioscopy, Periodontology, Cosmetic Dentistry |
| Address | 31 Peach Parade, Remuera, Auckland, New Zealand |
| Contact no | 09 524 2855 |
| Website | https://www.nobledental.co.nz/ |
Another of the best dental implant surgeons in Auckland is none other than Dr Richard Longbottom. He is known for his calm and relaxed manner that makes his clients comfortable in his clinic.
Dr. Richard Longbottom received his dental training at Otago University. He went on to obtain a Periodontic degree at the University of North Carolina.
He and his team have performed over 10,000 implants ever since establishing his practice in 2001. Also, they have modern equipment, medications, and expertise to give you a fantastic smile!
Highlights
Studied dentistry and periodontology
Have performed over 10,000 implants
Skilled team and modern technology
Relaxed and calm in manner
Customer Reviews 
Speckyhen leaves a detailed review on Google Business: 
"Richard is an excellent practitioner and periodontist. He was recommended to me by my dentist of 15 years for an implant. His work is exceptional and his manner professional and friendly and I really appreciated having everything in writing and a complete and accurate breakdown of costs. Thank you for helping to create a great smile both on the inside and the outside! :-)."
3)  Dr. Michael P R Kan – Cosmetic Dental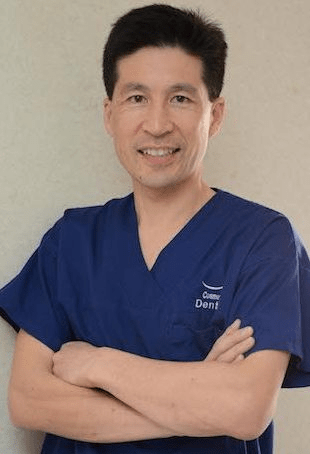 | | |
| --- | --- |
| Best for | Precise and Impressive Workmanship |
| Services | Dental Implants, Invisalign, Crowns, Bridges, Veneers, CEREC, and Teeth Whitening, Teeth Straightening, and Hygiene Care, Fillings, Emergency Dentistry, and Amalgam Removal |
| Address | 126B Remuera Rd, Remuera, Auckland, New Zealand |
| Contact no | 09 524 2515 |
| Website | https://www.cosmeticdental.co.nz/ |
Dr. Michael Kan is a versatile dentist who provides treatment on the spectrum of cosmetic and general dentistry. This includes dental implants, of course, where he does it with precision and skill.
He is one of the best dental implant surgeons in Auckland, being a fellow of the Royal Australasian College of Dental Surgeons and the International Congress of Oral Implantologists.
For pure white and amazing results for your teeth, the smart money is on Dr Kan. He has even had experience as a dentist in the USA, Sydney, and Auckland!
Highlights
Talented dentist
Beautiful, finished results
Have worked locally and abroad
Member of RACDS and ICOI 
Customer Reviews 
Natalia Fernandez Lopez, who was Dr. Kan's former dental assistant, describes him on Google Reviews: 
"I am an overseas dentist and I worked during 4 months for Dr Kan  as his dental assistant. As his colleague I can guarantee that he holds a wide knowledge in all the specialties of dentistry, with an accurate and precise working style as well as achieving immaculate and perfect results. As a professional, he is amazing, outstanding and a totally reliable."
4)  Tristan Barker – Milford Dentists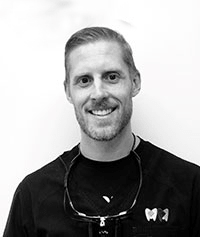 | | |
| --- | --- |
| Best for | Comfortable and Relaxed Treatment |
| Services | Fillings, Crowns, Implants, Veneers, Wisdom Teeth, Teeth Whitening, Bridges, and Dentures |
| Address | 170 Kitchener Road Milford, North Shore, Auckland, New Zealand |
| Contact no | (09) 489 6575 |
| Website | https://www.milforddentists.co.nz/ |
If you like a relaxed and pleasant time while you are getting your implants, then Tristan Barker is the dentist for you. He holds a dental surgery degree from the respected Manchester University.
He has worked in hospitals and mixed private health care settings. While doing so, he continued his education to obtain a certificate in Oral Implantology as well as a diploma in Restorative Dentistry.
Not only is he well-versed in dental implants but also general dentistry. He knows it's about brightening and whitening your smile so you can give it to others and feel confident about yourself.
Highlights
Well-versed in implants and general dentistry
Holds a diploma in Oral Implantology
Relaxed and friendly environment
Customer Reviews 
E F left a comment on Tristan's bio page:
"I had huge filling to do, and I got Tristan to do that, he was super professional and super friendly, he really made me feel confident and relaxed, and the whole atmosphere was great. Great job and great team! Thank you."
5)  Dr Kav Naidoo – Milford Family Dental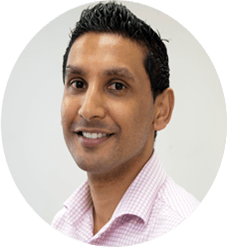 | | |
| --- | --- |
| Best for | Customer Care and Satisfaction |
| Services | Dental Implants, Orthodontics, and General Dentistry |
| Address | 2 Dodson Avenue, Milford, North Shore, Auckland, New Zealand |
| Contact no | 09 489 8354 |
| Website | https://www.milfordfamilydental.co.nz/ |
For excellent client care and service, schedule your appointment with Dr Kavendra Naidoo. He is particularly interested in orthodontics and — you guessed it — dental implants!
He studied at Otago University for his Bachelor of Dental Surgery degree and also went to Auckland University for his postgraduate degree in surgery and medicine to become a doctor.
Dr Kav relates well to people from different countries or backgrounds. He is nice, approachable, and honest, so there's no reason not to go to him for a checkup or dental implants.
Highlights
Dental surgery graduate
Specialises in implants and general dentistry
Excellent client care throughout the service
Caring and friendly 
Customer Reviews
Google Reviewer Michelle Frankham writes:
"It's wonderful going to see a Dentist who genuinely cares about the wellbeing of his patients. Kave's expertise, kindness and authenticity is impeccable. He approaches his dentistry wholistically giving advice about general well-being and even microbiome!"
And there you have it for the best dental implant surgeons in Auckland. Dental implants take precise skill and attention to detail, and that's what you can expect from these dentists.
Have you got any questions for us about our list? If you have one, kindly send us a message and we will get right back to you.
And while we tackled those who mainly perform dental implants, most of them offer general dentistry too. Alternatively, you can check out the best dentists in Auckland, some of whom also do dental implants.