The 14 Best Dentists in Wellington
Image Credit: Pixabay
At one point or another, tooth problems can be a pain to deal with, especially if we haven't been taking proper care of your teeth. Here, we've featured the best dentists in Wellington to remedy your toothache or dental issue whilst being safe and comfortable.
Now, before we get to our list of the best dentists in Wellington, you're probably wondering how we chose our favourites.
A quick answer to that is we picked those who have amassed a significant amount of training or experience. Not necessarily those senior individuals if you like but just those with top competency and modern equipment and tools at the ready.
Another thing is a specialist who explains clearly with a kind and caring attitude. In addition to having your dentals treated, you will also get the advice you need to keep your smile in healthy condition through the years.
Those were the main things followed by the rates. And now, without any further ado whatsoever, we bring you the best dentists in Wellington!
1)  City Dentists Ltd.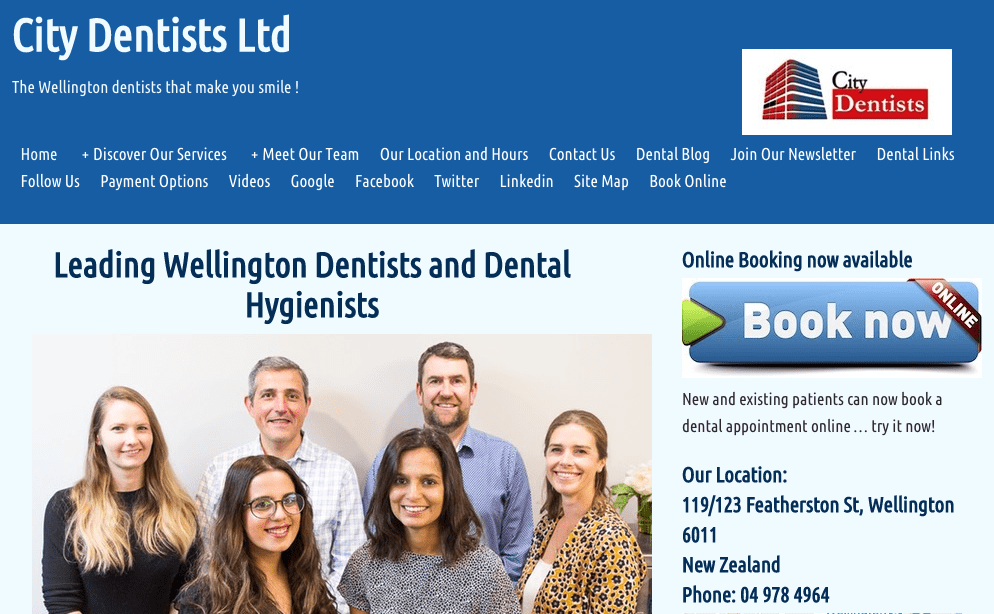 | | |
| --- | --- |
| Clinic address | 110/123 Featherston St, Wellington 6011, New Zealand |
| Services | Dental Implants, Teeth Whitening, Dental Veneers, Dental Crowns, Sedation, Wisdom Teeth,  Hygiene Treatment, and other treatments |
| ACC | Not specified |
| Contact no. | 04 978 4964 |
| Website | https://www.citydentists.co.nz/ |
 With a specialised team of dentists and hygienists, City Dentists will assess what's been bothering your teeth, treat you with the utmost care and precision, and on top of it, remove the nervous tension and replace it with a comfortable feeling.
Situated in an accessible location in Wellington, close to the bus pickups in Lambton Quay and the Wellington Train Station, plus the business district, it's close by when you need to visit for your appointment.
Its principal dentist is Kamil Tinawi, an NZDA (New Zealand Dental Association) member who has 20 years of experience since coming to Wellington. He specialises in Restorative Dentistry for the likes of implants, crown and bridge work, and cosmetic treatments.
Highlights
New Zealand Dental Association member
Specialised team of dentists and hygienists
20 years of experience
Accessible location
Customer Reviews
One patient, Lois Hart said on Google Business:
"I've been with City Dentists for over 10 years and wouldn't go anywhere else. Excellent service. I used to be squeamish about going to the dentist but not any more. I generally see Kristin (dentist) and Azin (hygienist) but Chris and Kamil are great too."
2)  Capital Dental Newtown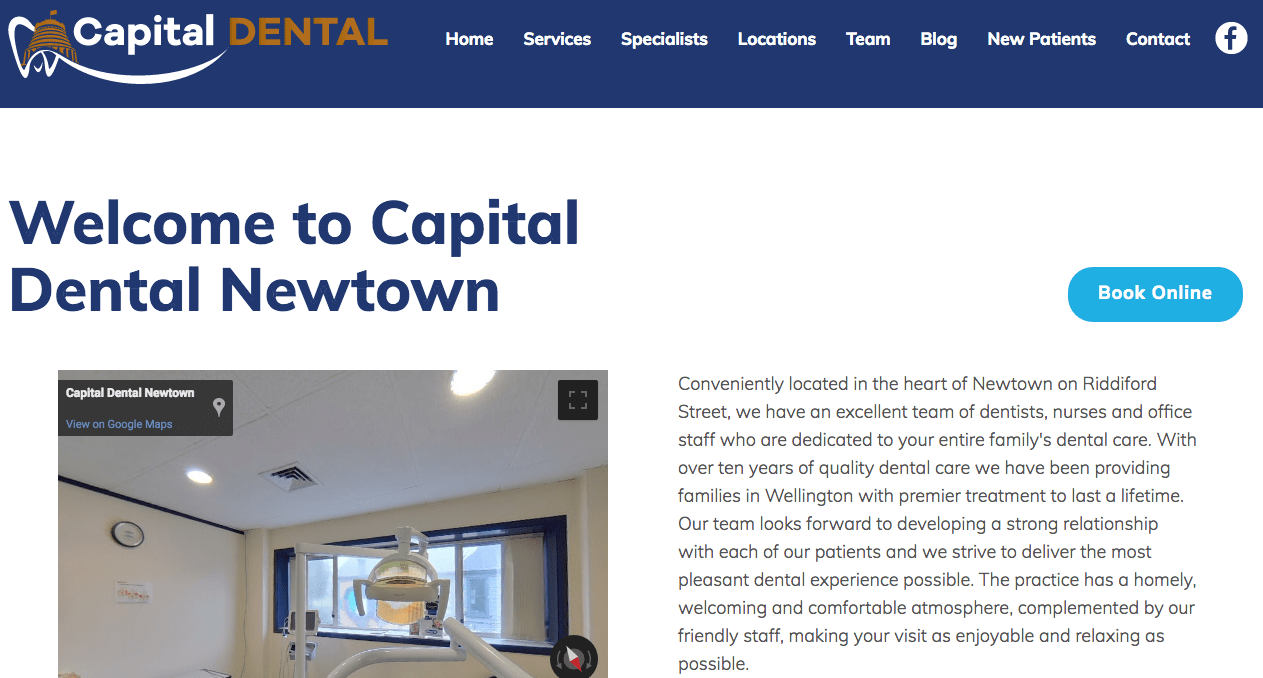 Clinic address
Capital Dental Newtown, 125 Riddiford Street, Newtown

, Wellington 6021, New Zealand

Services
Preventative Dentistry, Restorative Dentistry, Cosmetic Dentistry, Orthodontic Dentistry, Surgical Dentistry, Sedation, Dental Sleep Medicine
Discounts
WINZ quote and student discounts
Contact no.
04 389 8880
Website
https://www.dentistwellington.co.nz
Going forward with our best dentists in Wellington, this clinic in Riddiford St oozes professionalism, courtesy, and expert dentists for that model smile you always wanted.
Doctors here specialise in Restorative, Orthodontic, Surgical, and Preventative Dentistry. They will look into those hidden cavities you are not aware of or implants so the teeth will not wobble and move as you eat or talk.
If you are fancying having a brace or Invisalign, leave it to them. For guys and gals, this can keep your teeth looking beautiful, symmetrical, and confident.
They offer discounts for Victoria University students and patients with WINZ quote. They are very kind and always aim to provide a rate that is competitive and fair.
Highlights
Professional, courteous, and expert dentists
Beautiful, symmetrical, and confident teeth
Offer discounts for Victoria University students and WINZ quote patients
Customer Reviews
Check out what Danlu Zheng said on Google Business:
"Clifford is a very patience and professional dentist. He always explain what he is doing and check if I am ok. I am very happy with capital dental newtown. Highly recommended. :)"
3)  The Terrace Dental Practice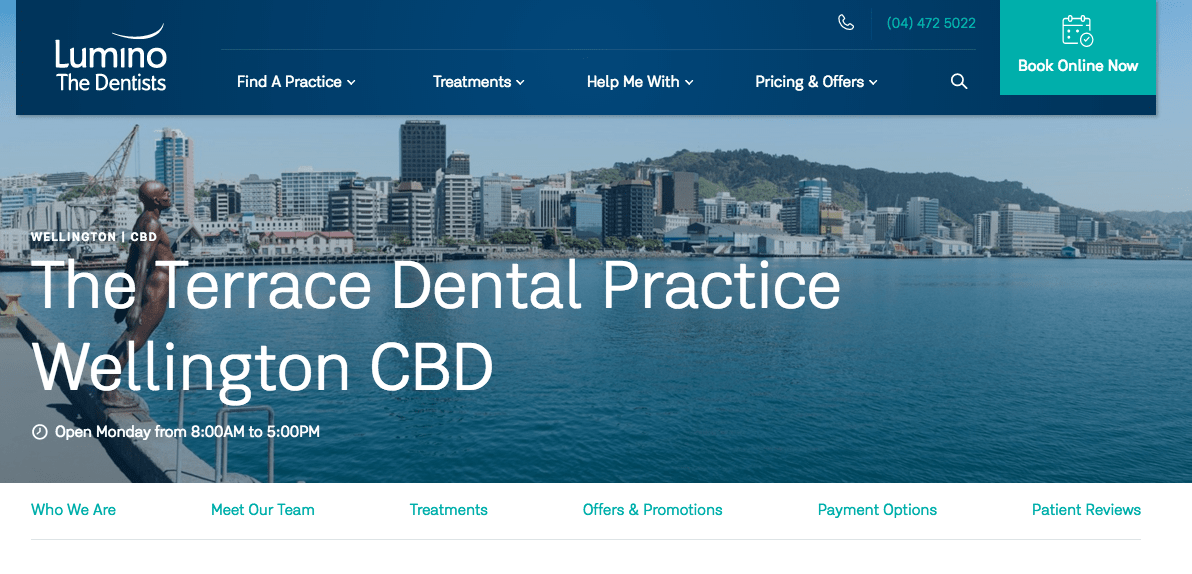 | | |
| --- | --- |
| Clinic address | Level 1, 50 The Terrace, Wellington Central, Wellington 6011 New Zealand |
| Services | Exams and X-Rays Checkup, Teeth Whitening, Hygiene Services, Invisalign, Fillings, Crowns, Dentures, Bridges, Root Canals, Veneers, Dental Implants, and Tooth Extraction |
| ACC | There are doctors that are registered with the ACC. It covers dental treatments as a result of sports injury, accident, and dental treatments |
| Contact no. | (04) 472 5022 |
| Website | https://lumino.co.nz/ |
Make The Terrace Dental Practice your partners in all your oral and dental care needs. They are made up of highly qualified dentists and hygienists with awareness of the newest research and studies.
Whether you are looking to stabilise your set of teeth or fill it up to heal the decay caused by a cavity, they have the answer to that with fair and good rates.
Lead dentist Dr. Andrew Middlemiss specialises and is keen on equipping Orthodontics and Invisalign for patients. Dr Irene Swartz, on the other hand, is well-versed in family and cosmetic dentistry.
The Terrace can be found in Central Wellington and is accessible to the customers via commute or car.
Highlights
Highly qualified dentists and hygienists
Special interest in Orthodontics and Invisalign
Fair and good rates
Customer Reviews
NauNic, a patient, mentioned on Google Business:
"Joo is one of the best dentists I've ever had. Always makes me feel at ease and at home there and like she genuinely cares! The staff there are also incredibly friendly and helpful. I highly recommend this practice to anyone!"
4)  Supreme Dental Concepts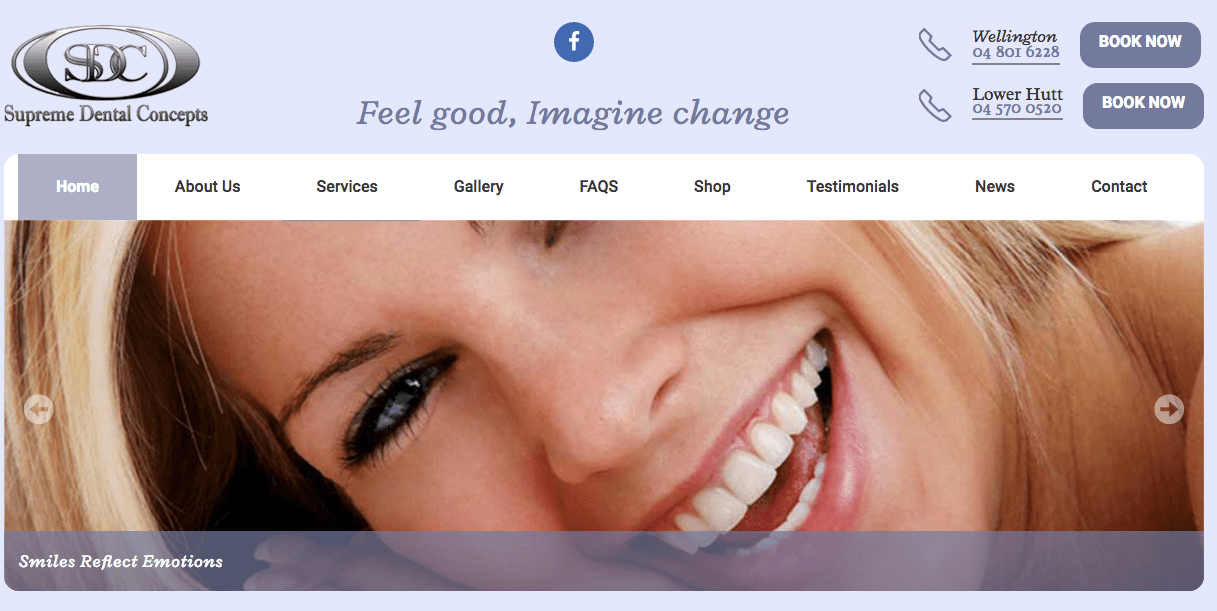 | | |
| --- | --- |
| Clinic address | Tennyson Dental Centre, 32 Lorne Street, Te Aro, Wellington 6011 New Zealand |
| Services | Dental Bite Splint, Dental Bonding, Bridges, Crowns and Veneers, Children's Teeth, Cosmetic Dentistry, Dentofacial Aesthetics, Extractions, Fillings, Gum Disease, Inlays, Onlays, Invisalign, Periodontal Disease, Root Canal, TMJ Treatment, Tooth Whitening, and Wisdom Tooth |
| ACC | ACC emergency injuries is usable to cover a part of the treatment costs |
| Contact no. | 04 801 6228 |
| Website | https://www.supremedentalconcepts.co.nz/ |
 Valuing communication with their patients is one of their strong points, and is why they're among the best dentists in Wellington. They always talk to you clearly and warmly about your options for the treatment they will do.
With this approach, you will have the result and smile that you want as well as be able to take great care of your teeth for life. And that means fewer costs, less inlays or onlays, and generally healthier teeth.
They have two offices: one in Wellington and the other in Lower Hutt. They boast a comprehensive range of treatments that include even delving into Dentofacial Aesthetics — like wrinkles, lip enhancement, and facial threads.
Highlights
Healthier and more beautiful teeth
Comprehensive range of treatments
Clear and great communication
Customer Reviews
John Maxwell, one of their patients, said on Google Business:
"Doctor joo leem and her assistant were absolutely awesome.. great professional treatment and a caring friendly bedside manner made this dental trip as good as a dental tip could possibly be."
5)  Dental Care Centre Lower Hutt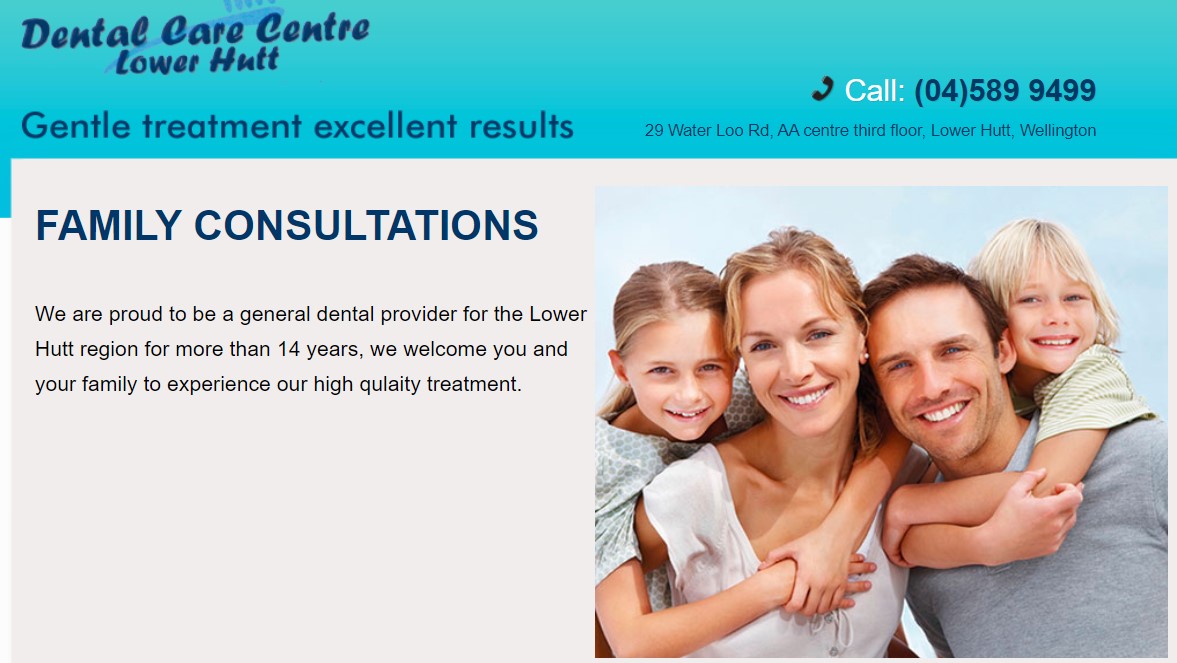 Dental Care Centre is based in Lower Hutt, Wellington, and they offer a full range of general, cosmetic and emergency dentistry. They also offer dental advice and emergency appointments for those who urgently need expert dental care.
Dental Care Centre also provides Finance option for Dental treatment (GEM VISA, FARMERS CARD, Q CARD).
Dental Care Centre is open from Monday to Frida, 8.30 am – 5.30 pm.
Highlights
Offer a full range of general, cosmetic and emergency dentistry
Finance options for dental treatments
Customer Reviews
A patient, Sara Allison, mentions on Google Business:
"Great prompt service, quick and professional. Gives you all the options before starting work, friendly and great approach and attitude. Best dentist I have ever been too. Both Dentist and Assistant are super friendly. Dr Ali gave me all the information before doing anything. Great with injections and calming me before doing them Definitely going back. Would not hesitate to recommend."
6)  Peninsula Dental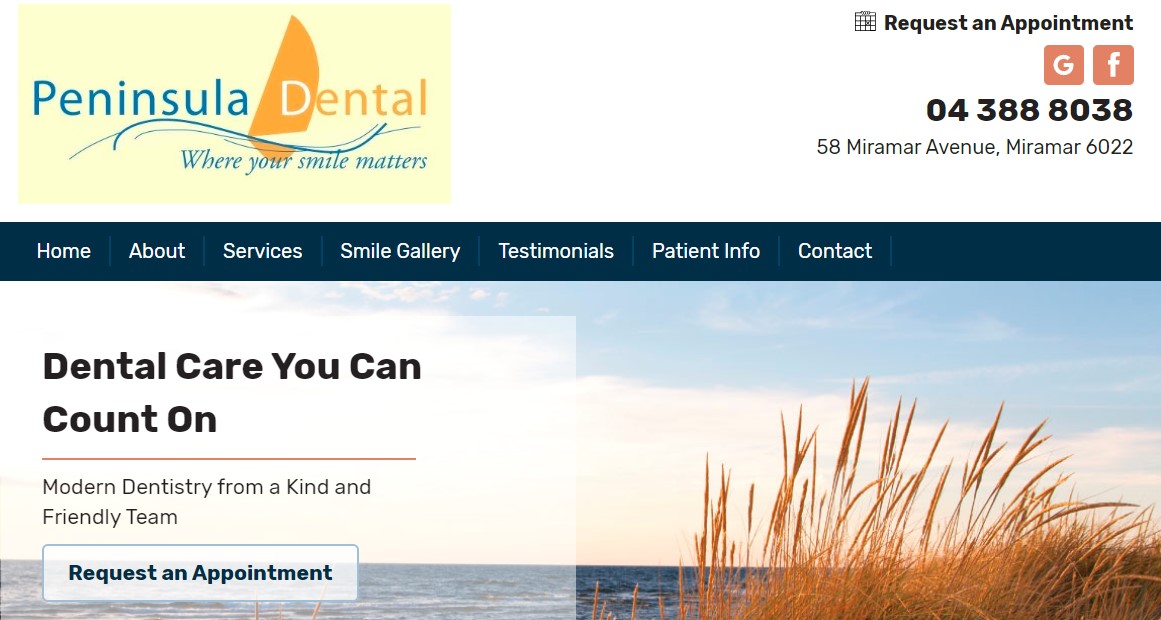 Clinic address
58 Miramar Avenue, Miramar, Wellington, North Island 6022
Services

Prevention and treatment of periodontal disease
Restorative care including crowns, bridges, and dental implants
Preventive screenings, examinations, and cleanings
Cosmetic care including teeth whitening and veneers
Orthodontic treatment with Invisalign
Fast treatment to provide pain relief, including root canals and extractions

Discounts
Contact for details
Contact no.
04-388 8038
Website
https://www.peninsuladental.co.nz/
Peninsula Dental are pleased to serve the community of Miramer by offering high-quality family and cosmetic dental care. Their dentist and team are friendly, gentle, kind and will help you feel completely at ease. Here's what you can expect from your consultation with them:
Friendly, welcoming, professional staff
A commitment to put your health, safety and comfort first
A dedication to knowing their patients as people first, and understanding their unique needs
Compassionate care that addresses your concerns
Willingness to listen carefully and support the decisions you make regarding your health
Highlights
High-quality family and cosmetic dental care
Committed to put your health, safety and comfort first
Compassionate care to their patients
Customer Reviews
On Google Business, Alice Robinson wrote:
"He has the gentlest style in the business. I went in with a broken tooth emergency and I hardly felt the shot. Unlike other dentists he didn't bump my nose, tug my lip, clank my teeth. He was gentle. It was almost a pleasant experience ?"
7)  The Wellington Dental Practice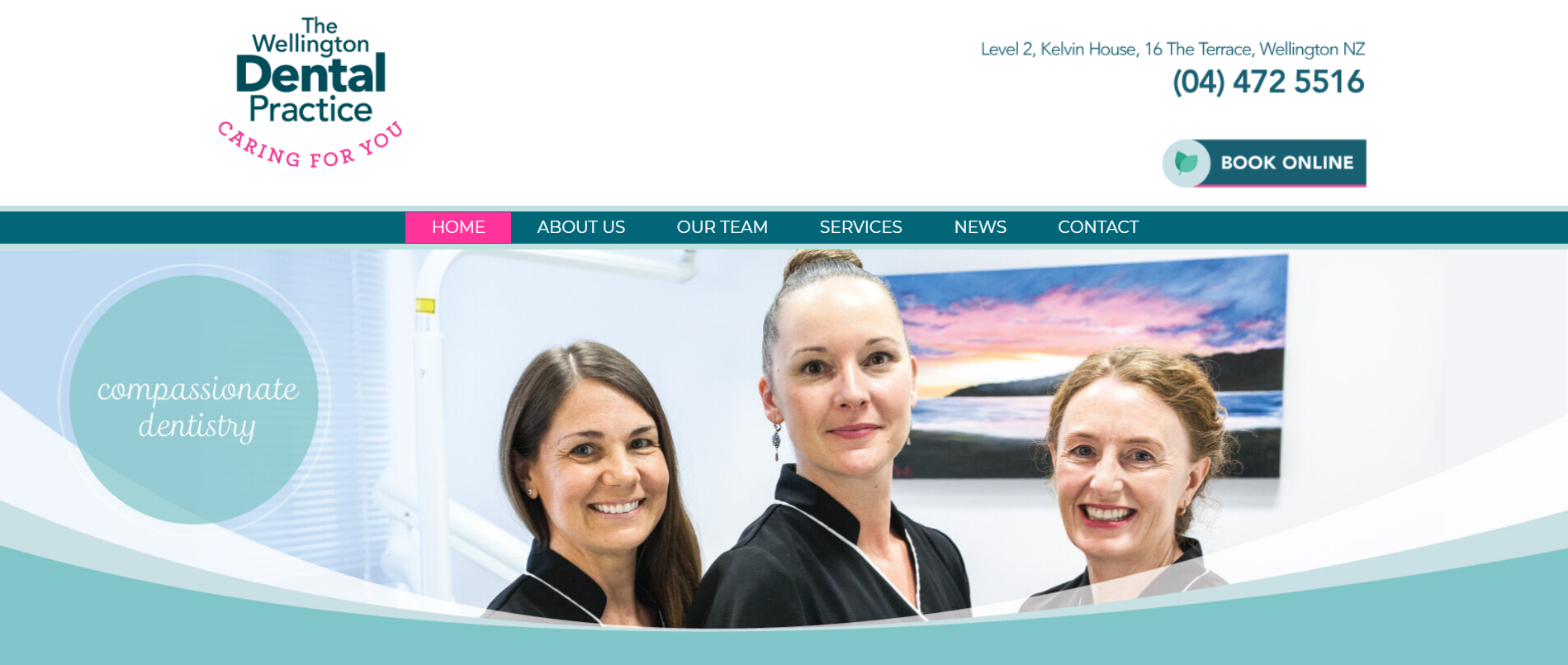 Clinic address
Kelvin House, Level 2, 16 The Terrace, Wellington, New Zealand
Services
Fastbraces® Orthodontics, Botox, Dermal Fillers, and other skin therapies
Discounts
Contact for details
Contact no.
Email: [email protected]
Phone: 04 472 5516
Website
https://www.wellingtondental.co.nz
The Wellington Dental Practice is a clinic that has been serving Wellington for many decades. With their full range of high quality dentistry services, it's no surprise that they have patients that have been with them for more than forty years.
They have a holistic approach when it comes to dentistry — one that also tackles preventative care. You can rest assured that any dental problem you bring to them will be treated swiftly and properly.
Highlights
Many decades of experience
Full range of dentistry services
Utilises cutting-edge technology
Brings convenience, comfort and superior results
Customer Reviews
Here's the review of Alan Witcombe on Google Business:
"Brilliant experience all round. Excellent advice up front on the dental work options, likely outcomes and costs, so expectations were clear from the start. High quality and efficient services throughout. Very pleasant relaxing environment with good knowledgeable support staff. Results are fantastic and have given me a new sense of self and much enhanced confidence. Highly recommended."
8)  Wellington Dentists Ltd.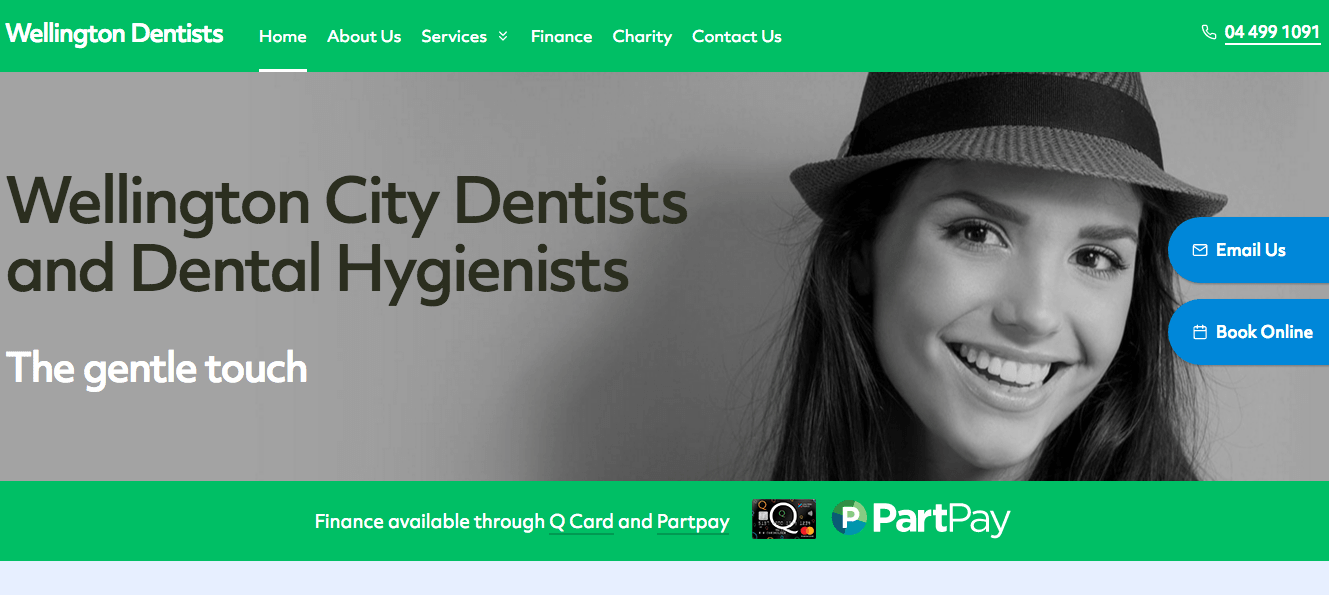 | | |
| --- | --- |
| Clinic address | 124 Willis Street, Te Aro, Wellington 6011, New Zealand |
| Services | Dental Hygienist Services, Cosmetic Dentistry, Missing Teeth Replacement, White Fillings, Wisdom Tooth Extraction, Teeth Whitening, Dental Implants, Root Canals, Crowns, Dental Charity, Invisalign or Orthodontics |
| Discounts | Student discounts for checkup and x-ray for $55 package and also 10% for other treatments |
| Contact no. | 04 499 1091 |
| Website | https://www.wellingtondentist.co.nz/ |
Hands down, Wellington Dentists are some of the best dentists in Wellington when it comes to cosmetic dentistry. Think missing teeth, crooked and yellowish stains, and bad decays fixed, filled, and whitened for that bright smile.
Cosmetic dentistry is a deeper and more sophisticated speciality than regular dentistry. They have decades of experience in the industry and have studied and trained with a degree or under other specialists to master this art.
Another amazing thing is that their rates are 10-20% lower than others, which is why a lot of people are switching over to Wellington Dentists. They have excellent dentistry service at an affordable price.
Plus if you're a student and want to have your teeth checked with an x-ray, you get a special price of NZ$55 only.
Highlights
Bright, winning smile
Decades of experience in the industry
Rates are 10-20% lower than others
Customer Reviews
One customer, Philip Paul Manalili said on Google Business:
"Amazing people here (Dentists, Assistants and Receptionists) 🙂 My experience has always been good. Each procedure that needs to be done is clearly explained including the risks. Actual dental work/procedure always goes smoothly. Great work guys!… and Thank you!"
9) Newtown Dental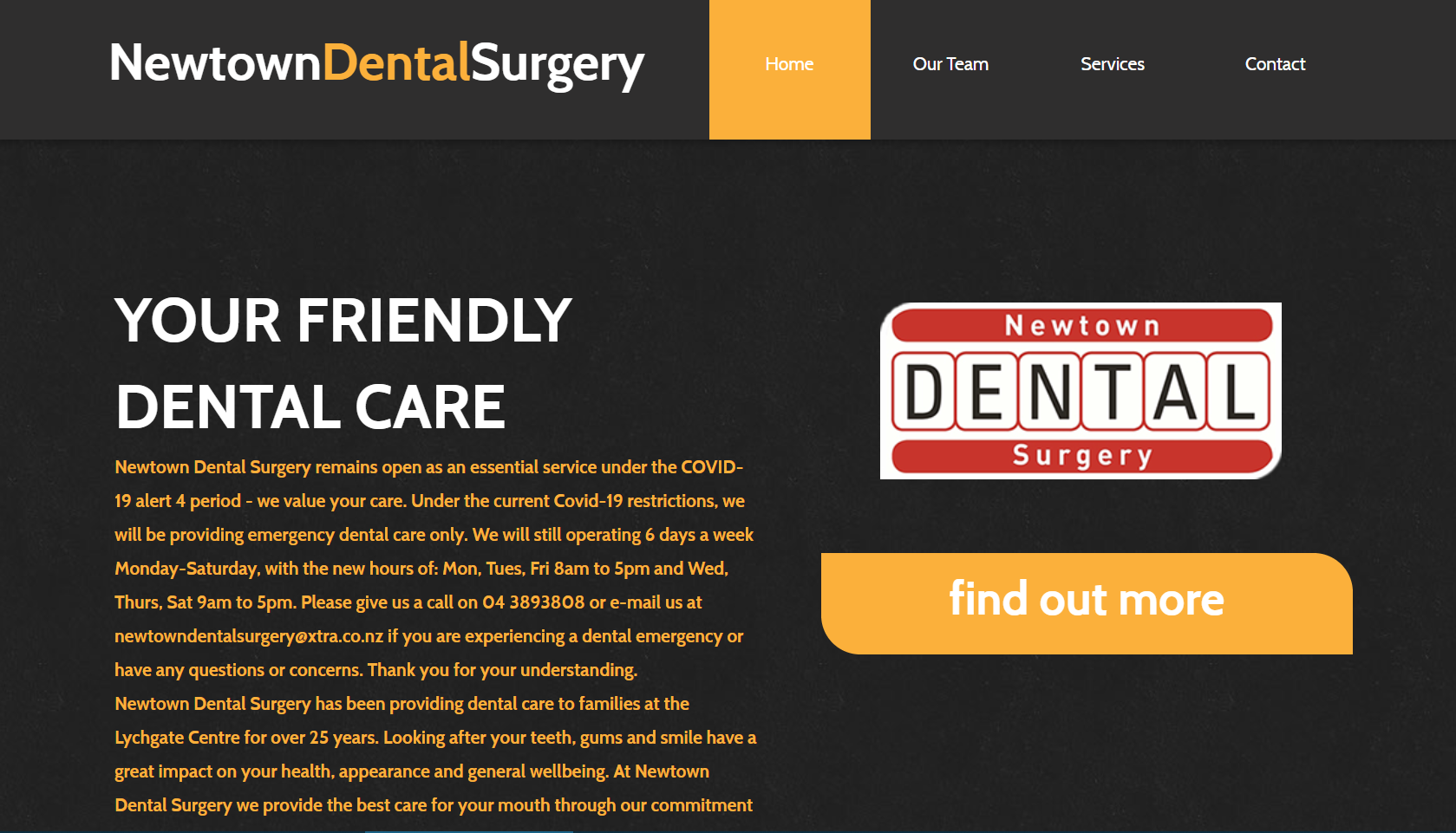 Have Newtown Dental take care of your teeth and see them at best conditions, only with their expertise!
No matter how critical the problem may be, Newtown Dental is prepared to tend to their patients with urgent but careful hands. You'll surely be thankful after they have done their work on your pearly whites.
The clinic provides free dental care for adolescents and maintenance check-ups for previous clients to make sure that their services won't go to waste.
There is nothing to worry about as these dentists have been in their field for years and have proven their professionalism time and time again. You'll only ever see your teeth shining and white as ivory with Newtown Dental, your friendly dental care specialists.
Highlights
Shiny, white teeth
Professional and experienced dentists
Customer Reviews
Medo Almozani said on Google Business:
"Excellent customer service, very experienced and professional."
10)  Great Teeth Dental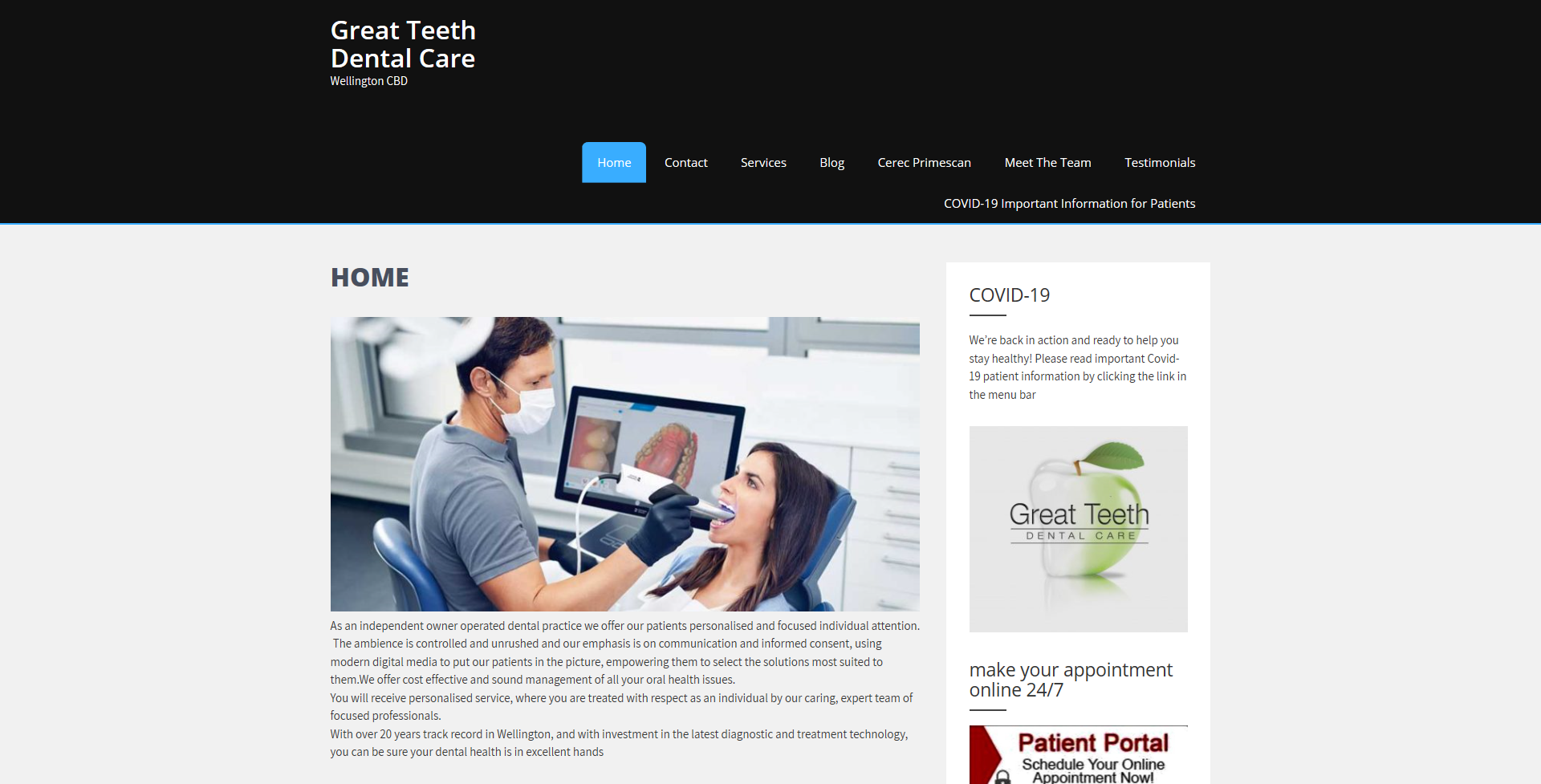 Clinic address
Level 10
Prime Property Tower 86-90 Lambton Quay, Wellington 6011
Services
Examination and Treatment Planning, Implants, TMJ Problems
ACC
Not specified
Contact no.
04 473 7573
Website
http://greatteeth.co.nz/
With a track record of over 20 years in the industry, Great Teeth Dental offers their patients personalised, individual attention. They are known for their pleasant ambiance, as well as their emphasis on communication and informed consent.
Using modern digital media, they help their patients select the solutions most suited for them. They also offer cost effective management of all of your oral health issues.
When you acquire their services, you can expect to receive treatment from their caring team of experienced and skilled professionals. With Great Teeth Dental,  you can rest assured that your dental health is in excellent hands.
Highlights
Personalised, individual attention
Over 20 years in the industry
Caring team of experienced and skilled professionals
Customer Reviews
Let's see Matt Wells' review on Google Business:
"Stan and the team have always done a great job with repairs and maintenance I've needed. The team are super friendly and Stan is very thorough and informative, always discussing all the options and listening to questions I may have. The quality of Stan's work has always been top notch, and he has been able to help at short notice when I've needed it."
11)  Supreme Dental Clinic

Clinic address
Av. "A" #224 Suite 26 Los Algodones B.C. Mexico
Services
Implants, General Dentistry, Cosmetic Dentistry, Dentures, Root Canals,Crowns and Bridges
ACC
Not specified
Contact no.
[email protected]
(928) 750-6869
(01152) (658)-517-3501
Website
http://supremedentalmx.com/
Supreme Dental Clinic is known to their clients as a provider of top notch dental services, for a fraction of the standard price. Even with low prices, they still manage to have high quality dental care, using state of the art equipment shipped from all over the world.
All of their dentists and oral surgeons have many years of experience in the field, each one having unparalleled skills. They're all qualified to do general and more intricate dental services, as they are knowledgeable in every little thing in dentistry. It doesn't matter who attends to you, because you're surely be in great hands.
And as they say, with Supreme Dental Clinic, there is nothing impossible to fix. Make sure to check more of them out on their website as they offer a free oral examination for first-timers. Head out to their clinic for any of your dental needs!
Highlights
Qualified professionals
Low, affordable prices
Many years of experience in the field
Customer Reviews
One client, Cadence Chung said on Google Reviews:
"Had my Fastbraces done here, it was really affordable, quick, and the whole experience was great. My dentist, Navin, was very thorough and really made sure that everything was going well with my braces. I now have straight teeth – much straighter than I actually expected! Thanks Supreme Dental Concepts ?"
12)  Karen Lee Dental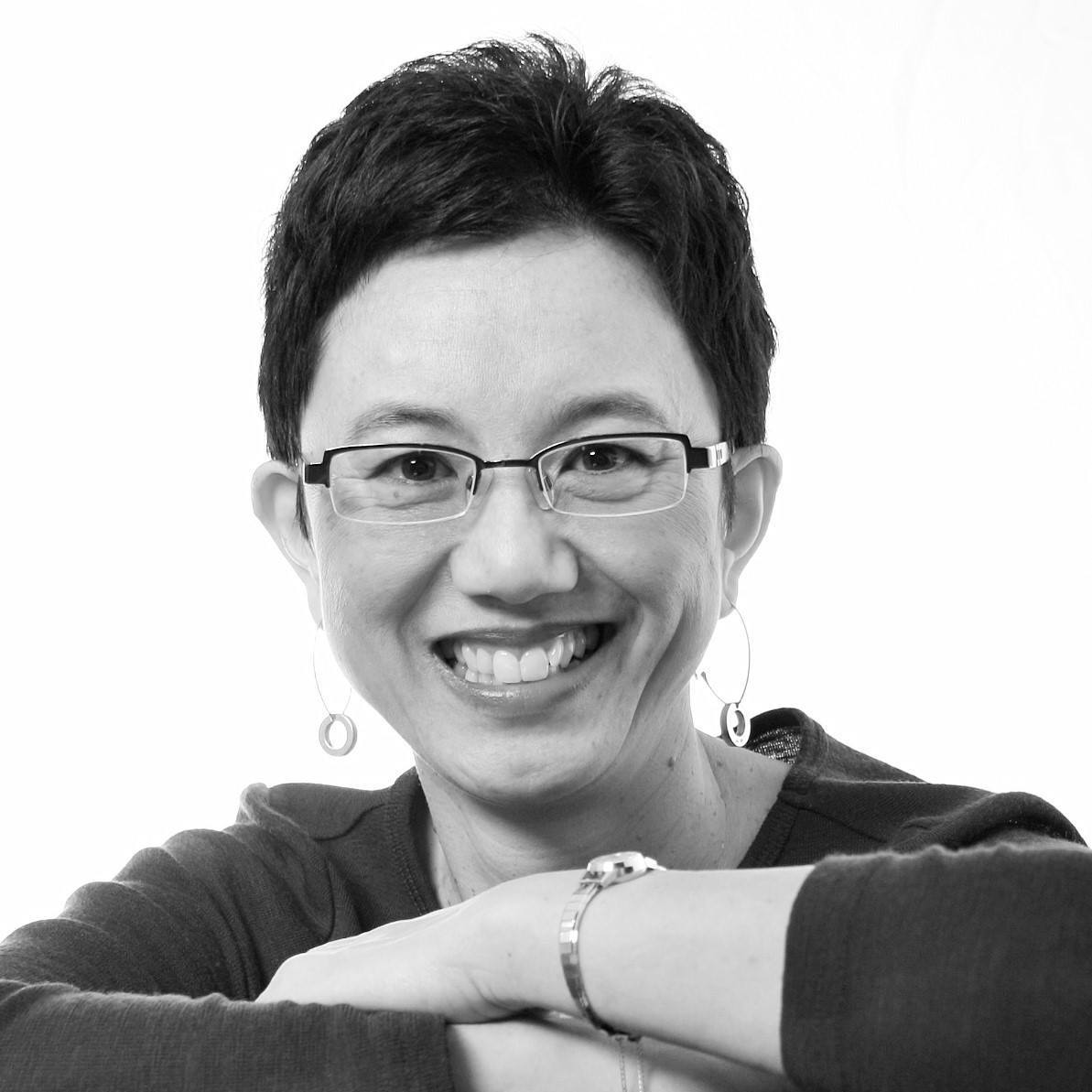 | | |
| --- | --- |
| Clinic address | 368 Tinakori Road, Thorndon, Wellington, New Zealand 6011 |
| Services | general dentistry, preventative dentistry, cosmetic dentistry; dental implants & CADCAM treatments |
| Discounts | Free dental care for 18 years old and below |
| Contact no. |  +64 4-472 8761 | [email protected] |
| Website | Karen Lee Dental |
Karen Lee Dental is definitely a go-to place for residents in the Wellington region. They offer a wide range of professional services to suit your individual needs, from general and preventative dental care to cosmetic dentistry.
Whether you're looking for a dental check-up, clean, fillings, braces or implants, the team is readily available to help you. A smile is definitely one of the best assets a person can have, and they'll make sure that you'll have a healthy and confident smile .
With Karen Lee Dental, you won't have to worry about anything else, they will look after you.
Highlights
Whatever your age or stage in life they will help you to achieve optimum oral health
Wide range of professional dental services
Free parking on site
Customer Reviews
One client, Nicola Willson shared on Google Business:
"I have been particularly impressed with the many new technologies Karen has adopted and mastered over the years. This allows her a level of control over the quality of her work that not all dentists enjoy. Karen "re-straightened" my teeth several years ago to correct the effects of 40 years of life on my original orthodontic work. I continue to be thrilled with the results. She has made two crowns for me using her in-house technology. She is a skilled dentist, gentle but confident in her abilities. She is creative and always learning."
13)  Wellington Dental Clinic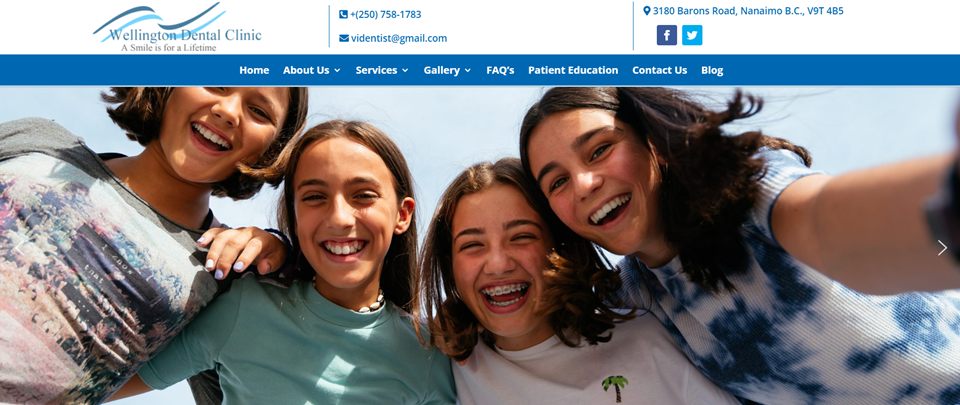 Clinic address
3180 Barons Road, Nanaimo B.C., V9T 4B5
Services
Preventive Dentistry
Cosmetic Dentistry
Restorative Dentistry
Surgical Procedures
Orthodontics
Anxiety and Sedation
Laser Dentistry
Dental Botox
ACC
Please check with your clinic if the dentist is ACC-registered or not
Contact no.
 +(250) 758-1783
[email protected]
Website
http://www.videntist.com/
If you're in need of services only from the best dentist in Wellington, then look no further, as Wellington Dental Clinic surely has them all.
Dr. Kamal Grewal is one of the dentists in the clinic, a highly professional one that has been in the field for more than 20 years. His expertise includes, but aren't limited to, Restorative, Cosmetic, Implantology, Orthodontics, and Pediatric Dentistry. His dedication to his work is no joke, with his patient's satisfaction proving just how skillful he is in maintaining their dental health.
Dr. Grewal, together with the rest of the staff in Wellington dental Clinic, prides themselves on providing the highest quality of service for each of their customers. You'll surely find your experience with them comfortable and welcoming.
Highlights
Skilful and dedicated dentist
Comfortable and welcoming experience
Highest quality of service
Customer Reviews
On Google Business, Chris Weinrauch related his experience:
"I have always felt welcome at Wellington dental.
They take the time to make sure I am comfortable and understand what is going to happen.
They are truly looking out for your best interests as a person and client.
I would not hesitate to recommend this office to any of my friends or colleagues!"
14) Victoria Street Dental

Clinic address
Level 6, 86 Victoria Street, Wellington
Services
INVISALIGN CLEAR ALIGNERS, ORTHODONTICS, DENTAL IMPLANTS, WISDOM TEETH, HYGIENE, CROWNS AND BRIDGES, ROOT CANAL, FILLINGS, GUM GRAFT, DENTURES
Discounts
Contact clinic for more details
Contact no.
Phone: (04) 555 1001
[email protected]
Website
http://victoriastreetdental.co.nz/
Victoria Street Dental is known to provide the highest quality of dental care in all of Wellington. They specialise in preemptive care, ensuring that the oral health of their patients is up to the standards to prevent further damage and procedures to happen.
The dentist on-call is an expert in the field and is greatly experienced, so you won't have to worry about anything.
Dr James Au practices the widely known "Gentle Dental Care", and is adept with almost all facets of dentistry. Adding on to it, Ms Jo Gell, his assistant, has experience of over 20 years as a dental assistant, making her qualified enough to help Dr Au.
All in all, Victoria Street Dental is a great place to have tooth checkups and services, especially if you're afraid of dentists or just nervous in clinics in general. The team provides clear communications on the procedure and takes into consideration your comfortability and wellness.
---
And that's it for now with the best dentists in Wellington! These are good suggestions if you are looking for a dentist based in the Wellington area.
Have any questions about our discussion today? Share with us your thoughts, comments, suggestions, and criticisms so that we can update it or answer your questions.
Furthermore, about tooth whitening, you can also try certain whitening products if you don't want to head to the dentist yet. To know more, read up on the top products for the best teeth whitening in New Zealand.