The 5 Clinics for the Best Dermatologists in Tauranga
Skin disorders can make you feel everything from itchy to severely irritated — and can also destroy your confidence. That is why we took the time to round up the best dermatologists in Tauranga for all skin problems.
In these instances, a dermatologist can greatly help to reduce a rash, redness, pimples, and wrinkles. Also they can enhance your eye, ear, nose, lips; reduce your fat; and treat your varicose.
Modern techniques are better than ever with non-invasive cosmetic or skin procedures too. Pain is kept low yet you get a facelift that makes you look years younger.
But all of these procedures only work right if you go to great dermatologists. Don't worry, though, as we're listing those today for the Tauranga area.
Now, let's take a look at the best dermatologists in Tauranga. These are the ones we found most worthy of attention.
1) Skin Dermatology Institute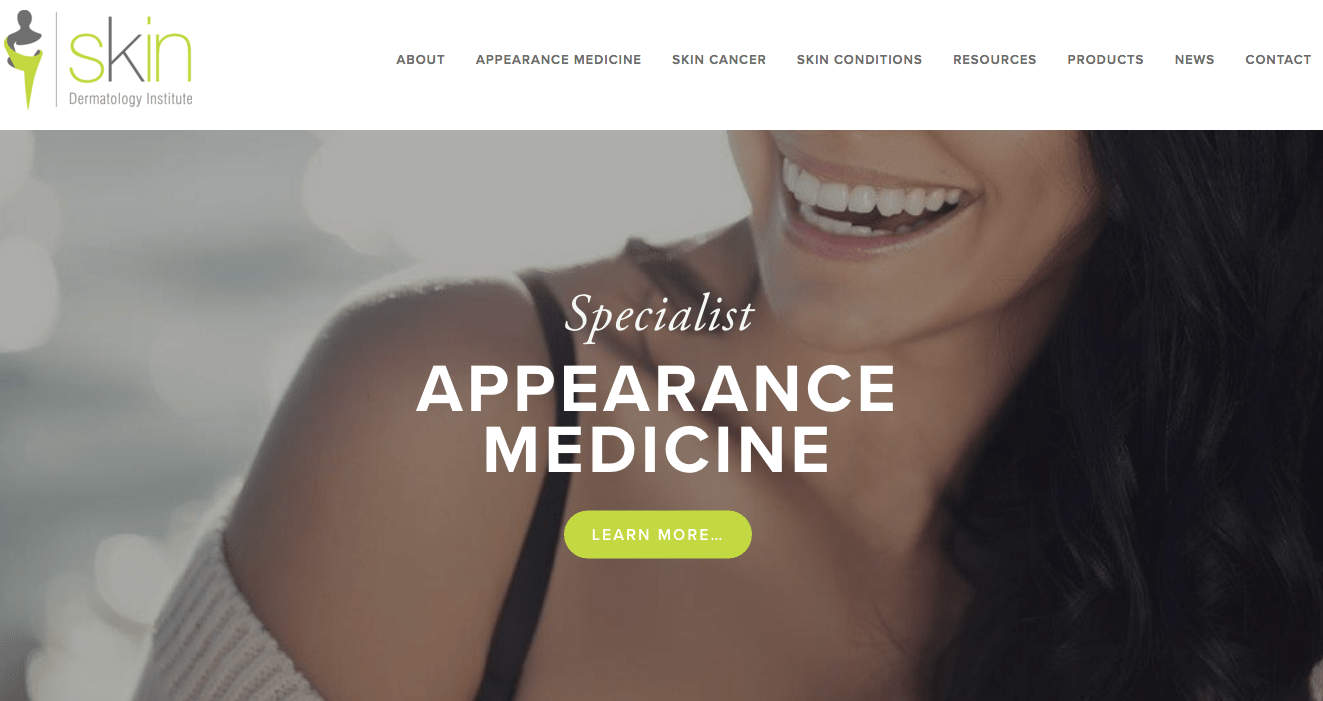 The outstanding service and dedication they give customers sets them apart from the competition. There's absolutely no question that they are one of the best dermatologists in Tauranga.
Dr Ben Tallon is a member of prominent dermatologist groups. With this, he brings expert guidance and expertise in dermatology and skin cancer to patients in a relaxing approach.
The clinic is built to have a friendly yet efficient environment that feels like family. They offer a range of services including Mole Removal, Sun Damage Treatment, Mohs Surgery, and others.
This clinic is unlike others in that they strive to not only treat you but also explain in detail what has caused your issue so you can live your life in health. We love their approachability and warmth with patients!
Highlights
Outstanding customer service
Laid back and assured approach
Offers a wide range of skin treatments
Clearly explains the condition and treatment plan
Customer Reviews
Riley Watson mentioned on Google Reviews:
"Really friendly staff. Dr Tallon makes you feel like you matter and are not just another number."
2) Fraser Clinic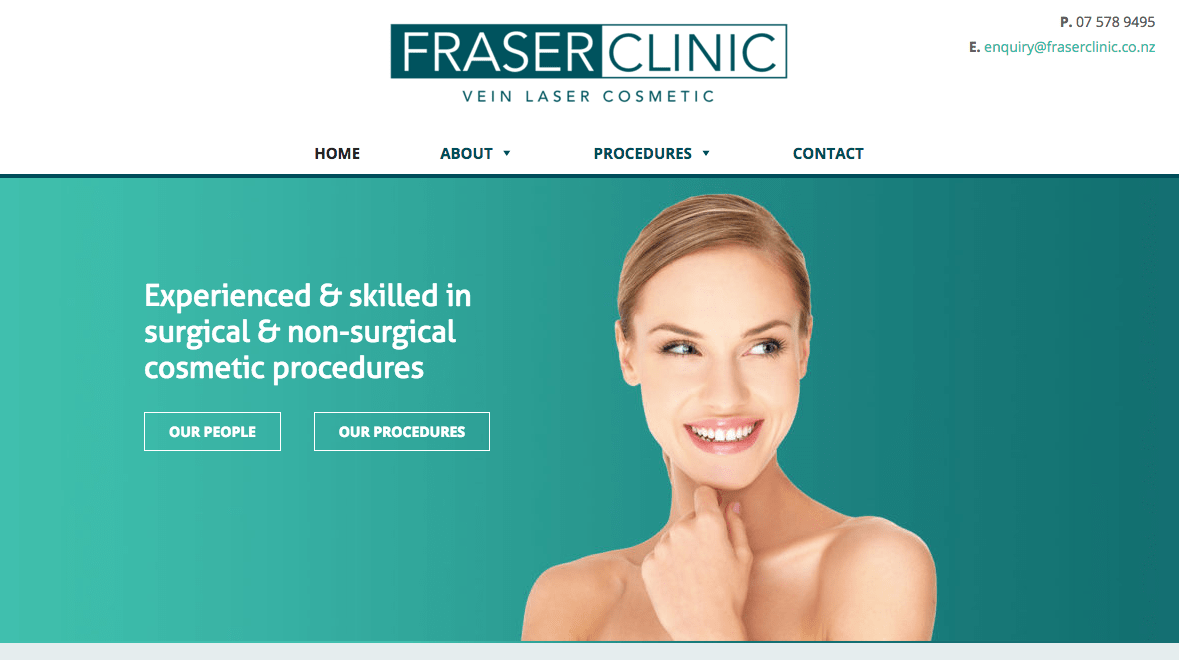 | | |
| --- | --- |
| Services | Veins, Laser, IPL and Laser |
| Dermatologists | Dr Geoff Olsen, Kate Schuler, Dr Brian Wills |
| Address | 64 Fraser Street Tauranga, New Zealand |
| Contact no | 07 578 9495 |
| Website | https://www.fraserclinic.co.nz/ |
For vein removal and appearance medicine, Fraser Clinic is the place to go to. It has been operating for over 15 years in Tauranga.
They have a comprehensive range of services using the latest technology and non-surgical procedures. These include ultrasound-guided sclerotherapy, microsclerotherapy, Botox, dermal fillers, and IPL.
Their varicose veins removal services are carried out by Dr Geoff Olsen, Phlebologist and Cosmetic Dermatologist. On the other hand, Dr Brian Wills looks into skin cancer treatments.
Highlights
Safe, effective and non-invasive procedures
Provide a comprehensive range of services
Highly trained team
Operating for more than 15 years
Customer Reviews
Here's what Chris McAlpine has to say on Google Reviews:
"Absolutely first class. Very professional. I had both legs done and cant believe the cosmetic difference and no pain in either leg. Can highly recommend Dr Geoff Olsen and his team."
3) Caci Mt Maunganui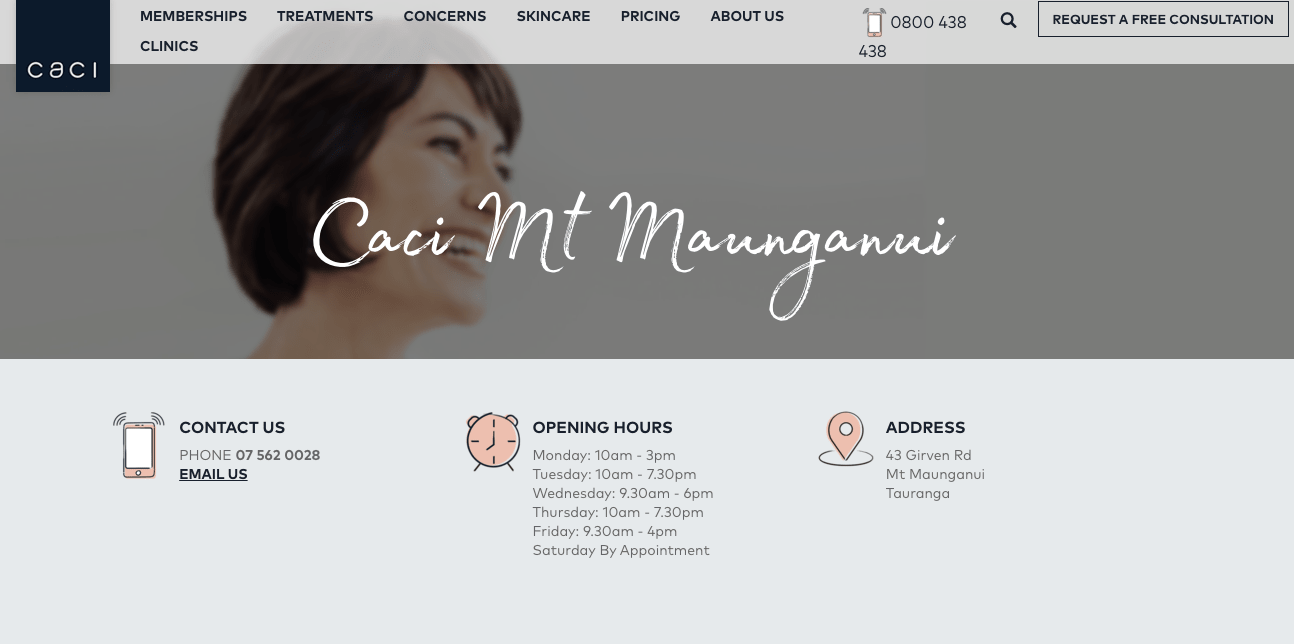 | | |
| --- | --- |
| Services | Dermatology and Cosmetic Surgery, Light Therapy, Skin Care Infusion, Botox, Lip Enhancement, Photorejuvenation, Microneedling, Laser Hair Removal |
| Address | 43 Girven Rd, Mt Maunganui, Tauranga, New Zealand |
| Contact no | 0800 438 438 |
| Website | https://www.mtmaunganui.caci.co.nz/ |
A lot of clinics are on the serious side when it comes to dealing with patients, but Caci is different. This is a beauty clinic — with skin care products, and a friendly and lively setting.
It's for women and men who like to be beautiful inside and out. They provide laser hair removal, appearance medicine, cryolipolysis, and skin rejuvenation.
You will be looked after by experienced beauty professionals. There's a free consultation you can avail of too, to see the best plans and treatments for your skin or body.
Take note too that their membership offerings can give you great value for your money. Best to look into them if you have more than one dermatological procedure you want done.
Highlights
Friendly and lively clinic
Experienced beauty professionals
Offer great value in their membership packages
Customer Reviews
Kayla Archbold wrote a reliable review on Google:
"Absolutely recommend going to see the lovely ladies at Caci clinic Mt Maunganui. Couldn't fault any of my visits at all. Such a warm, calm and welcoming environment. Always leave feeling amazing. I look forward to my weekly visits to see the lovely Sarah R for light therapy. Really shows how much the therapists love what they do when they are as just pleased with the results as you are. So happy so far, thank you so much. Will be sad once I've completed all my treatments but will always come here when I need to be beautified ⭐️"
4) Skin Centre Tauranga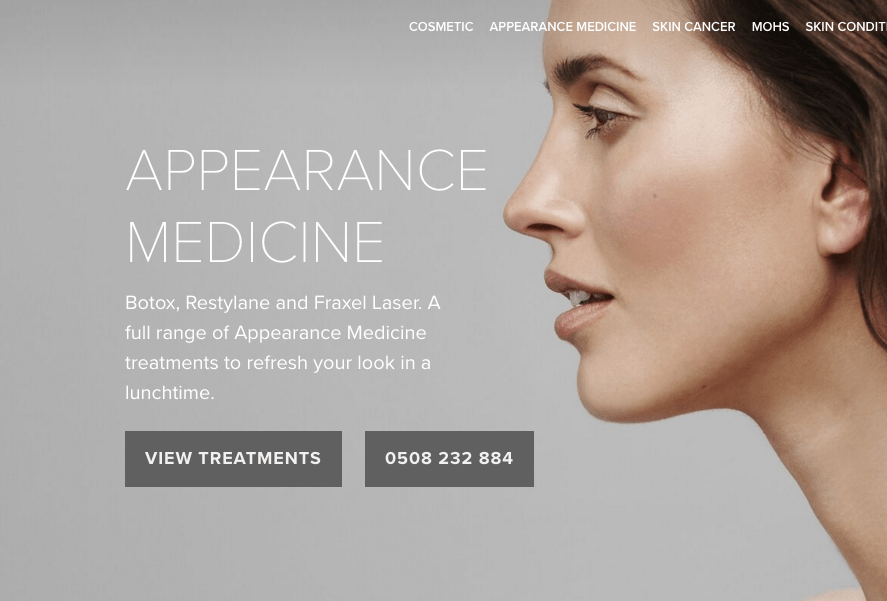 | | |
| --- | --- |
| Services | Cosmetic, Appearance Medicine, and Skin Cancer |
| Dermatologists | Dr Paul Salmon, Dr Susan Simpkin, Dr Junie Wong, Dr Bryony Hildick-Smith, Dr Tien Ming Lim, Dr Neil Mortimer, Dr James Spreadborough, Dr Sandra Winhoven, Dr Sarah Chapple, Dr Louise Cutts |
| Address | 171 Cameron Road, Tauranga, New Zealand |
| Contact no | 0508 232 884 |
| Website | https://www.skincentre.com/ |
With world class dermatologists and cosmetic surgeons, Skin Centre is another of the best dermatologists in Tauranga. You can rest easy knowing that their service is safe and effective.
To keep up with the latest study, the doctors attend international training conferences. There, they speak and learn from their fellows where that knowledge and skill is passed on to you.
The Skin Centre has a specialisation in skin cancer treatments and liposuction, as well as Botox and Restylene. You have the advantage of having many proficient doctors in one place to treat your skin condition or disorder with them.
Highlights
Trustworthy and caring dermatologists
Specialises in liposuction and skin cancer treatment
Stays updated with the latest research and knowledge
Customer Reviews
Jo Mayston reflected on Google Reviews about how the team at Skin Centre Tauranga had helped her:
"When I was nervous of a health outcome, and everything seemed so much more than it was. It's a huge relief, that I was taken seriously, made to feel comfortable, treated honestly, respected and shown compassion during my time of worry. Frankly my faith in the medical system thanks to the team at the Skin Centre Tauranga is held in great steed and confidence. Frankly I wouldn't want to go anywhere else."
5) Da Vinci Clinic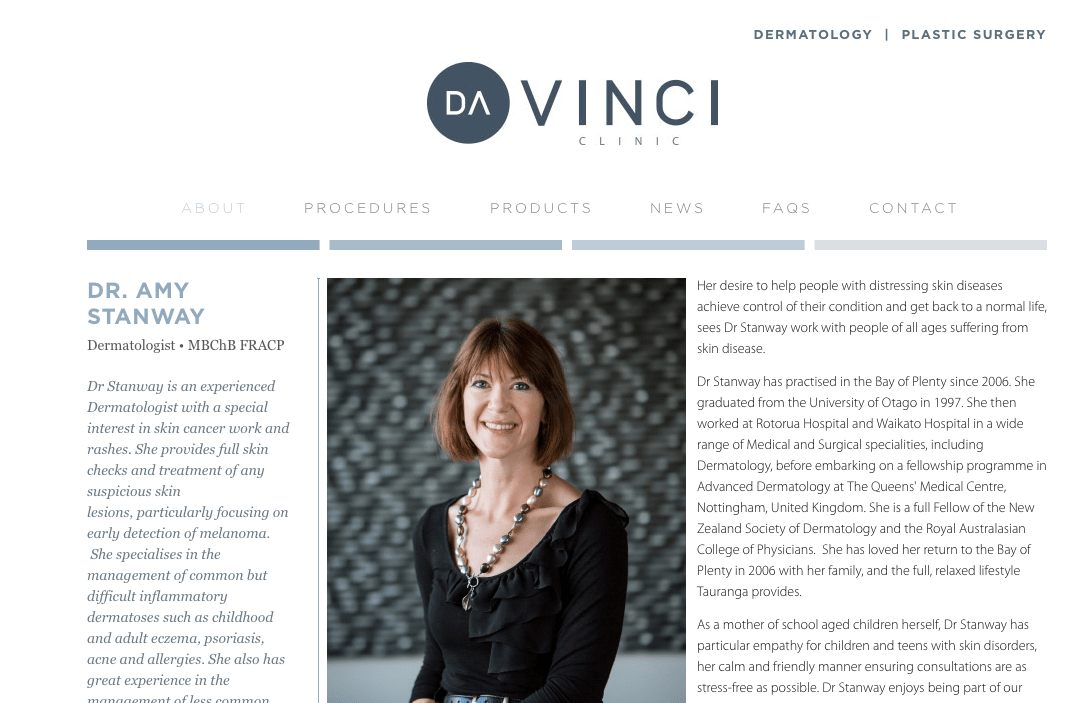 | | |
| --- | --- |
| Services | Appearance Medicine, Cosmetic Surgery, Reconstructive Surgery, Dermatology, and Skin Cancer |
| Dermatologists | Mr Adam Bialostocki, Dr Amy Stanway, Dr Nicola Abbott, Mr Brandon Adams, Dr Justin Imrie |
| Address | 727 Cameron Rd, Tauranga, New Zealand |
| Contact no | +64 7 578 5350 |
| Website | https://www.davinciclinic.co.nz/ |
At the Da Vinci clinic, you will look younger, sexier, healthier, and happier in no time. In the fields of dermatology and reconstructive surgery, they are some of the best dermatologists in Tauranga.
You are guided and treated by respected dermatologists who provide Botox and dermal fillers to face, body, or breast surgery, and even offer melanoma and skin cancer treatments.
They will look into minor issues such as acne problems, dermatitis, and pigmentation. With their aid, you will live free of discomfort, insecurity, and stress.
The best part is that they have doctors who accept Southern Cross medical insurance. You can also use other insurance policies, but to be sure give the team a call.
Highlights
Expert dermatologists
Large array of services for your skin care
Southern Cross affiliated clinic
Customer Reviews
alinea135 writes on Google Reviews:
"Great experience. Very professional, clean and outstanding service. Dr. Abbott fantastic and making sure you happy with what you want and really good eye for detail. Plus a 10/10 for Kristy. This amazing lady dropped by after 5pm for another bandage change to make sure very thing is how it's supposed to be. Highly recommended!!!! Thank you so much to the whole team."
---
And that's all for the best dermatologists in Tauranga. They will advise and treat your skin problems safely and effectively so that you can live life to the fullest.
Do you have any questions about these clinics we've listed? Send us a message and tell us about it and we will get right back to you.
Other than that, if you are closer to the North Shore or Auckland CBD, you can read about the best dermatologists in Auckland.