The 4 Clinics for the Best Dermatologists in Wellington
Healthy and glowing skin creates a confident feeling in oneself. In order to have that, you must take care of your skin with the best dermatologists in Wellington.
The doctors can help you deal with acne, rashes, or varicose veins and offer everything from botox, to laser, and skin cancer surgery to make you young-looking again. Who wouldn't want that?
In Wellington, there are a multitude of clinics and dermatologists you can go to. But which of these are the best and whom can you trust and depend on?
Quick answer is you should get a certified or registered dermatologist with solid experience. Next, you should also look for someone who is trustworthy and honest, going from previous customers' reviews.
To spare you the trouble, we've done the looking for you! And so without any further ado, here are the best dermatologists in Wellington!
1) Skin Institute Wellington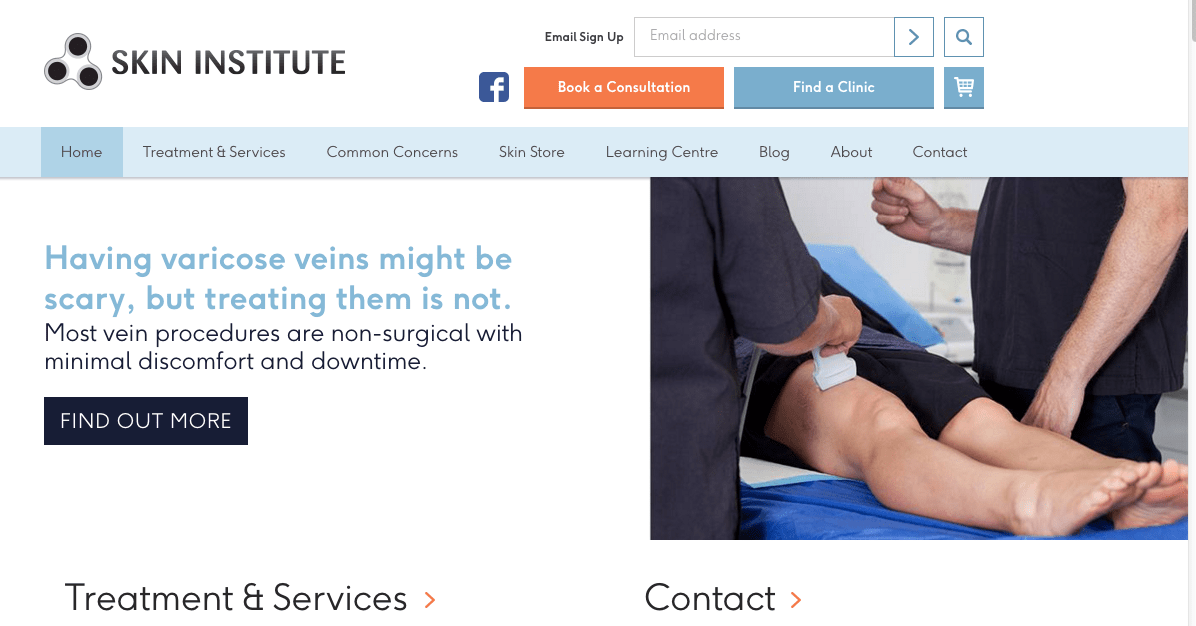 | | |
| --- | --- |
| Services | Appearance, Skin Cancer, Dermatology, Cosmetic Surgery, and Veins |
| Dermatologists | Dr Kenneth Wong, Rajan S. Patel, Dr Arif Aslam, Dr Vania Sinovich, Dr Shona Dalzell, Dr Ahmed Alsultan, Dr Frederick Maes, Dr Erich Kusel |
| Address | Corner Customhouse Quay & Panama Street, Wellington CBD, 6011, New Zealand |
| Contact no | 0800 SKIN DR (754 637) |
| Website | https://www.skininstitute.co.nz/ |
Skin Institute is the complete clinic that provides a full spectrum of clinical, surgical, and cosmetic care. It has over 18 branches nationwide, with fully qualified dermatologists.
This clinic specialises in skin cancer treatment using Mohs surgery, which has a 95-98% cure rate. Beside this, they also conduct cosmetic surgery in the likes of otoplasty and rhinoplasty.
It's all about making you beautiful and comfortable with yourself. The team will take care of you from start to finish and will support you on your journey to skin healthiness and beauty.
The Skin Institute services traces back to 1994, by the way. Ever since then, they have been providing a level of service that's in line with the best dermatologists in Wellington.
2) Wellington Dermatology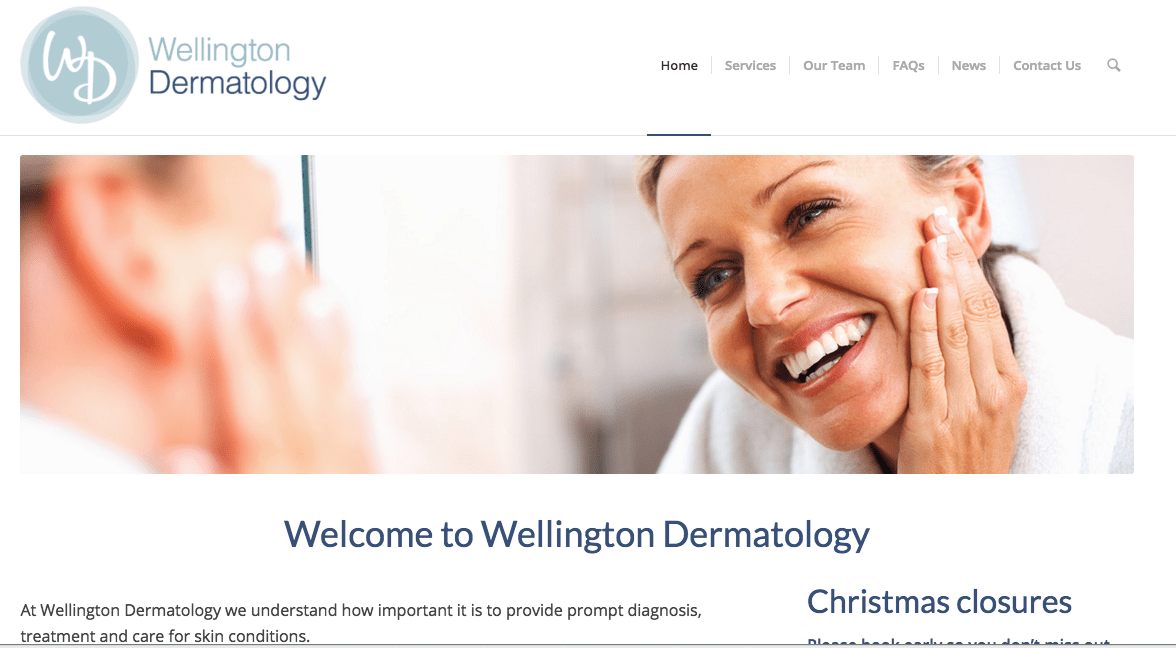 | | |
| --- | --- |
| Services | Dermatology, Skin Cancer, Hair and Nail Problems, Wart Removal, Anti-Aging Treatments |
| Dermatologists | Dr Bruce Taylor, Dr Falko Schubert, Dr Gerhard Eichhoff |
| Address | 8 Upland Road, Kelburn, Wellington, New Zealand |
| Contact no | 04 475 8664 |
| Website | https://wellingtondermatology.nz/ |
Not covering a broad range like that of Skin Institute, Wellington Dermatology nevertheless covers the essentials. This is still a great place to go if you want experienced and caring dermatologists to attend to you.
The doctors include Dr Bruce Taylor, who specialises in early detection and treatment of skin cancer including basal and squamous cell treatments.
Drs Falko Schubert and Gerhard Eichhoff provide effective therapy for patients with acne, rosacea, eczema, and psoriasis. They can help you as well in skin cancer treatments.
Wellington Dermatology has three branches in Greater Wellington, one being in the capital and the other two in Lower Hutt, and Waikanae.
3) NZ Dermatology and Skin Cancer Centre

| | |
| --- | --- |
| Services | Cosmetic, Skin Surgery, Rashes/Eczema, Skin Cancer, Mohs Surgery |
| Dermatologists | Dr Ian Coutts, Dr Scott Barker, Dr John Snow |
| Address | The Wellington Clinic 62 Vivian Street, Te Aro, Wellington 6011, New Zealand |
| Contact no | 04 380 0125 |
| Website | http://nzdermatology.co.nz |
NZ Dermatology and Skin Cancer Centre is one of the best dermatologists in Wellington. The doctors here have extensive experience and advanced training both locally and abroad.
The facilities and equipment are designed to meet the country's standards, where you will feel you're in safe hands and treated by the best doctors with the help of their practised staff.
This Wellington-based clinic conducts general dermatology and skin care that includes surgical or non-surgical skin cancer treatment, photorejuvenation, paediatric, skin inflammation, etc.
This branch is located in Vivian Street in Te Aro, Wellington, so come by it anytime and clear up your worries with a skin checkup when needed.
4) Skin Diagnostics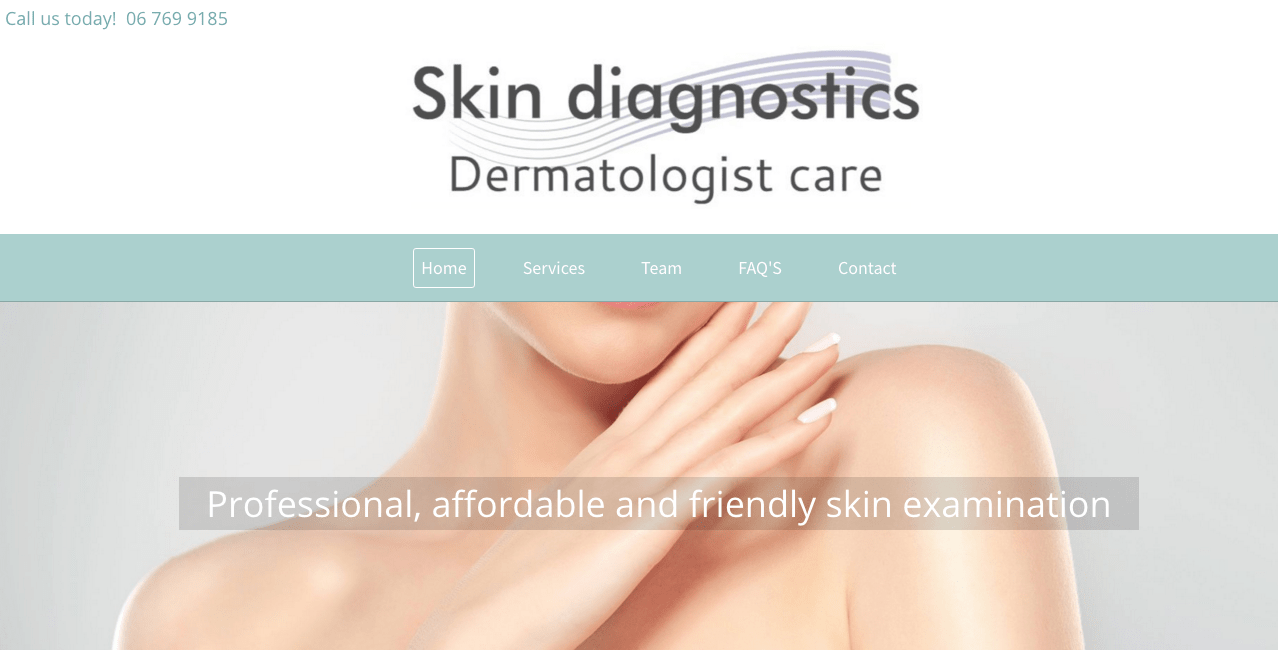 Services
Skin Cancer Removal, Mole Checks, Eczema, Psoriasis, Acne, Melanoma Checks, Cryotherapy, and Cosmetic Medicine
Dermatologists
Dr Giri Raj
Address
Bowen Hospital, 98 Churchill Drive

Crofton Downs, Wellington, New Zealand

Contact no
06 769 9185
Website
https://www.skindiagnostics.co.nz/
When it comes to skin checkups or skin cancer removal, look no further than Skin Diagnostics. They're approachable and friendly to keep you at ease in your sessions.
In the Wellington branch, the doctor you will come across is Dr Giri Raj. He is a member of the New Zealand Dermatology Society and has undergone significant training for his field.
By going to Skin Diagnostics, you can rest assured that rates are affordable for the best treatment and service, along with kind and friendly doctors and nurses.
---
And that's all for the best dermatologists in Wellington. You can book your appointment with them to start looking fresher, younger, and better-looking.
Do you have any questions about our list of dermatologists? If so, you may let us know by sending us a message and we will get back to you as soon as we can.
By the way, we listed the best Wellington dermatologists here. But if you live in or nearer the Auckland area, you can try our list of the best dermatologists in Auckland.