8 Best Design Agencies in Wellington
If you need help in graphic or web design, it's best to go to the pros. That's why we've put together this list of the best design agencies in Wellington that can be trusted to come out with the design you both need and want.
These design agencies are the most versatile and skilled ones we could find. They can design your logo or website, draw up your advertising and campaign, and most importantly, make a product look super-cool.
Anyway, you'll see that for yourself as we go over them. Here they are!
1)  Strategy Creative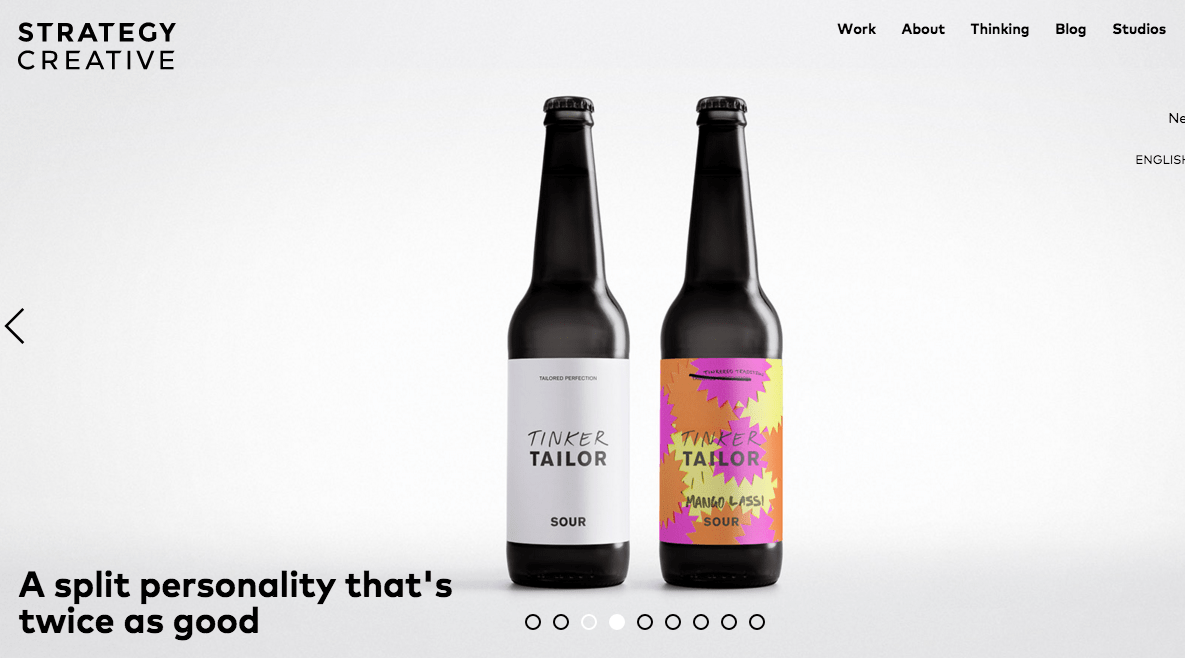 | | |
| --- | --- |
| Services | Graphic Design, Brand Development, Brand Identity, Strategic Communications, Advertising, Design, and Media |
| Address | Level 3/11 Vivian Street, Te Aro, Wellington 6011, New Zealand |
| Contact no | +64 4 801 0450 |
| Website | https://www.strategy.co.nz/ |
Strategy Creative is a prominent advertising company with their main office in Christchurch, New Zealand. They're all about creating an engaging design or content that resonates with your audience.
They can help you create your brand through a brilliant design that can represent your company, and build it from there. They have a creative team that is dedicated and hardworking — a perfect partner to reach your marketing goals.
The finished design is promised to be beautiful yet functional. This company is definitely one of the best design agencies in Wellington!
Highlights
Multi-awarded advertising company
Creates awesome designs
Talented and dedicated team
2)  Heyday Digital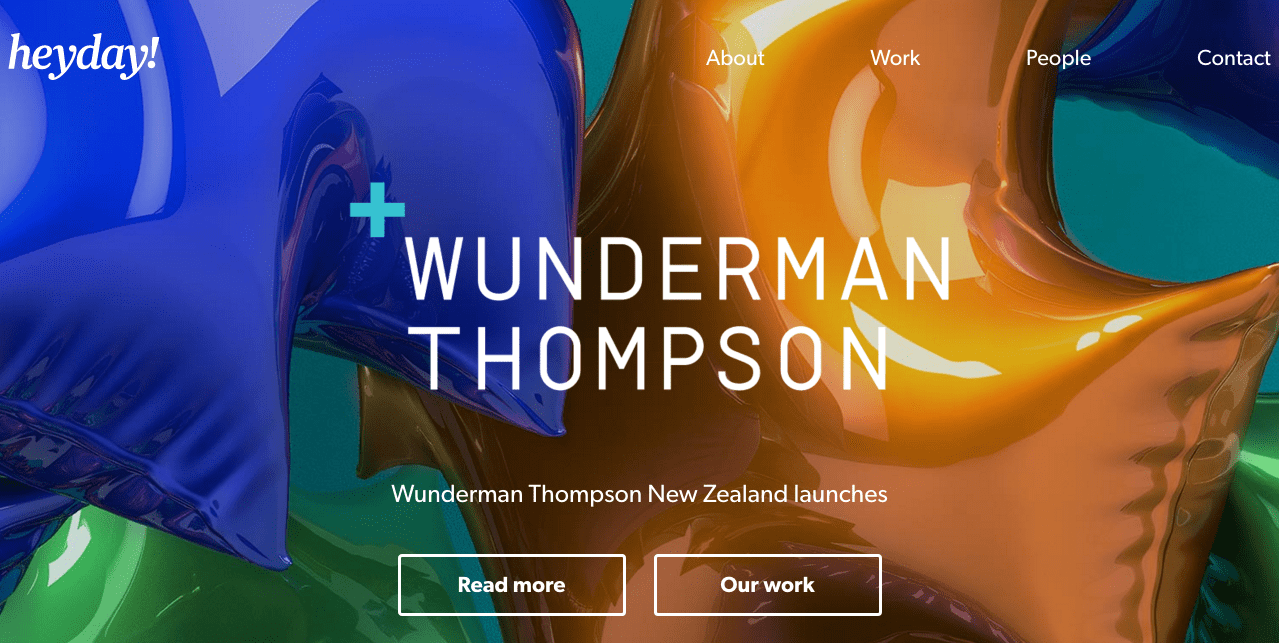 | | |
| --- | --- |
| Services | Interface Design, Animation, Infographic Design, Interaction Design, Motion Graphics, Illustration, Experience Design, System Design |
| Address | 5 Tory Street, Te Aro, Wellington 6142, New Zealand |
| Contact no | 04 831 5130 |
| Website | https://www.akqa.com/ |
If you plan on setting up a website that's both user-friendly and attractive, then you can contact Heyday! They have a full team working on content, design, web development, and strategy.
Most of the time, they design websites and apps. They can also develop games that are helpful to a company's promotion — such as when they created a golf game to promote Ford Ecosport.
Today, everyone is going digital, so having an epic website design and user-friendliness goes a long way in terms of business or providing your service to help other people. This company can help you with that.
Highlights
User-friendly and nice website design
Can develop an app too
3)  Chrometoaster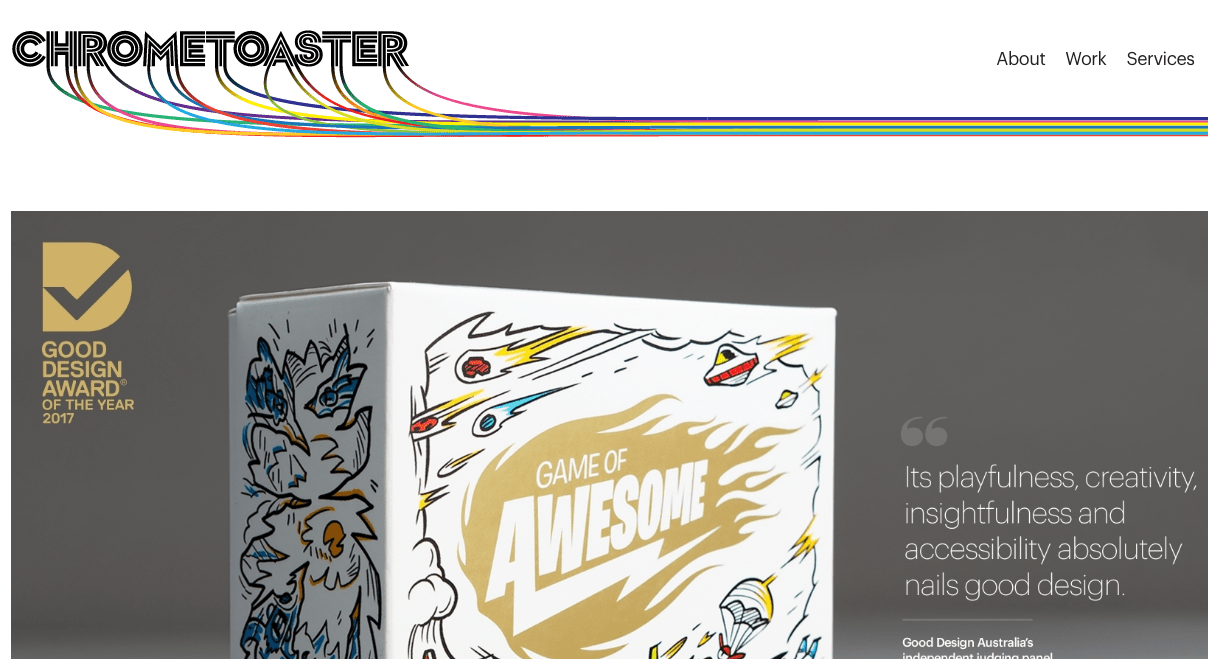 | | |
| --- | --- |
| Services | Website Design, Strategy, Brand Development, Video Production, Print Design |
| Address | 78 Victoria Street, Level 4, Dominion Building, Wellington 6011, New Zealand |
| Contact no | +64 4 472 0570 |
| Website | https://www.chrometoaster.com/ |
Here's where art and function collide: Chrometoaster. It has an array of services for website and app design, strategy, video production, and brand creation and development.
It's an award-winning company that has worked for financial, cultural, educational, and public sectors. They emphasise usability and design in their work.
It's also one of the best design agencies in Wellington because it's a one-stop solution whether for business or arts. Give them a call to talk about what you need and you'll see their versatility at work for yourself.
Highlights
Award-winning company
Combination of form and function
Offers digital or print services
4)  NV Interactive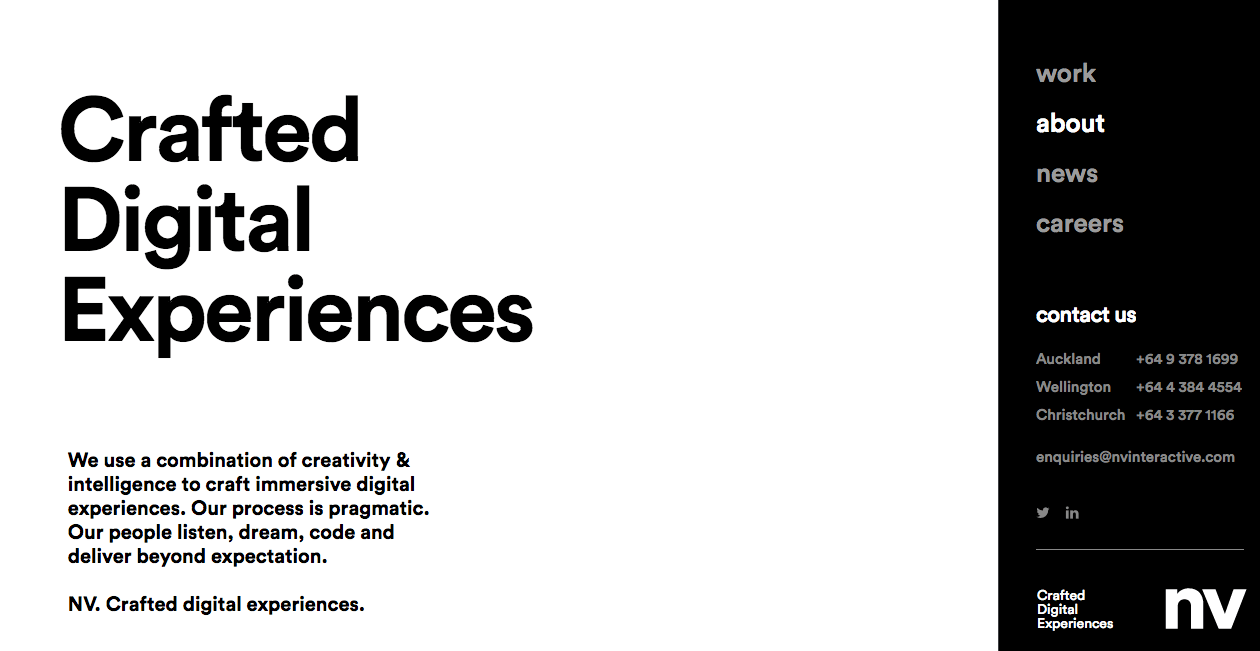 | | |
| --- | --- |
| Services | Brand, Strategy, UX, Design, Build, Improve, Product |
| Address | 18 Allen Street, Te Aro, Wellington 6011, New Zealand |
| Contact no | +64 4 384 4554 |
| Website | https://www.nvinteractive.com |
NV Interactive has big names on their resume like Microsoft, BBC Worldwide, ESPN, and Air New Zealand. They turn great ideas into helpful digital solutions like a website or app.
The designers will listen to your needs and can create your brand's visuals, taking into account the direction you intend for it. Your website is designed so that you can reach your audience and share your message.
It's not the end of the line when the product is finished either. They do all they can to support you and can make sure your brand stays on point afterwards.
Highlights
Engaging digital solutions
World class designers
Neat and user-friendly websites
5)
Obvious

 Brand Partners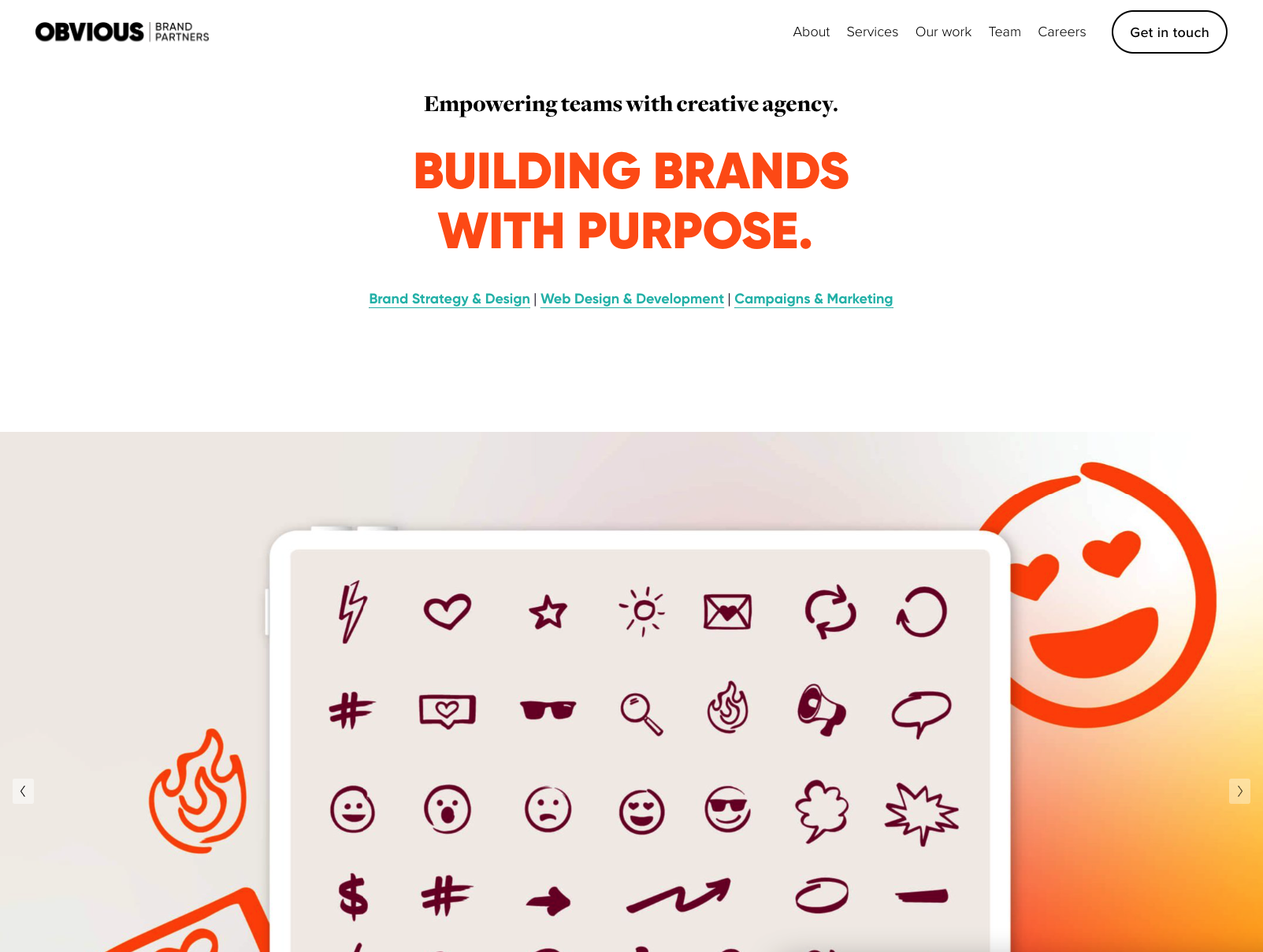 Services
Branding, 

Design

, Web 

Design

 and Development, Marketing
Address
Level 4, 187 Willis Street, 

Wellington

 6011, New Zealand
Contact no
027 819 3722
Website
https://obvious.agency/
Obvious is a brand and web agency located right in the middle of Wellington City. They serve clients in and around New Zealand, be they companies, non-profits, government, or schools.
They offer a vast range of services including graphic design, website design, photography, brand positioning, print design, social media, and storytelling.
Whatever you may need to expand your company, they can surely do. Their services are priced reasonably for a digital solution that will have a high return on investment for you.
Highlights
Full range of 

design

 and web services
Focus on client empowerment and education
Robust, future-proof solutions
Customer Reviews
Let's see the Google review by Jonty, Founder & Director of Kepla.io:
"If anyone is looking to create a brand that is not only unique, but has a clear sense of longevity and purpose, I'd look to the team at Obvious to do it proper justice. They are clearly the best in New Zealand."
6)  Square Plum Design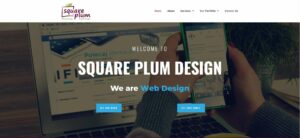 Services
Website Design, E-Commerce, Web Maintenance, Hosting & Support, Graphic Design
Address
Dimension Data House, 157 Lambton Quay, Wellington 6011, New Zealand
Contact no
+64 4-460 5211
[email protected]
Website
https://squareplum.co.nz/
Square Plum Design is one of the leading web and graphic design agencies in Wellington. They offer a wide variety of services, from graphic design to website management.
Their team has a wealth of skill and experience. It's no surprise that Square Plum Design can handle any business' design needs.
Highlights
Top-class specialists
Really fast solutions
7)  Wonderlab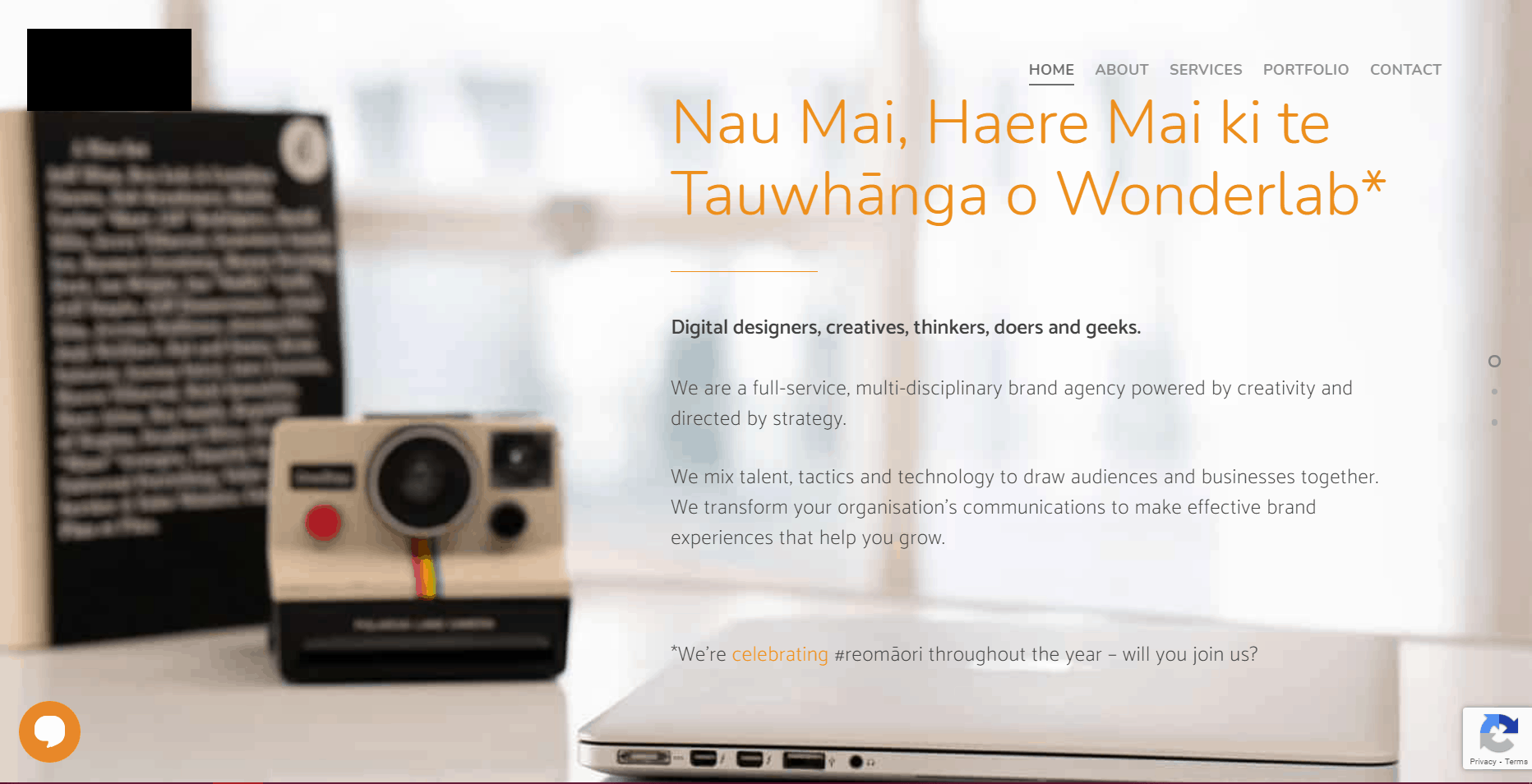 Next on our list is a creative, digital brand agency known for their communication work in various mediums. Wonderlab is the name, and the agency caters to the people of Wellington and New Zealand at large.
Wonderlab, as previously mentioned, is a digital brand agency. This agency strives to problem solve, invent, and create exceptional communication and persuasion projects in any medium.
Wonderlab does so with their unique four-step process that works to elicit the best marketing outcome. It begins with Wonderlab discovering and understanding what the clients' brands have to offer.
Following this are strategy recommendations and application of said strategies. While other agencies may stop there, Wonderlab follows both steps up with strict monitoring to see if the strategies work best for the clients' brands.
As such, the thoroughness of Wonderlab's process for marketing makes it an excellent choice regardless of size, type, and industry.
Highlights
Comprehensive four-step process
Multi-disciplinary agency
Specialises in brand marketing and communications
8) DB IT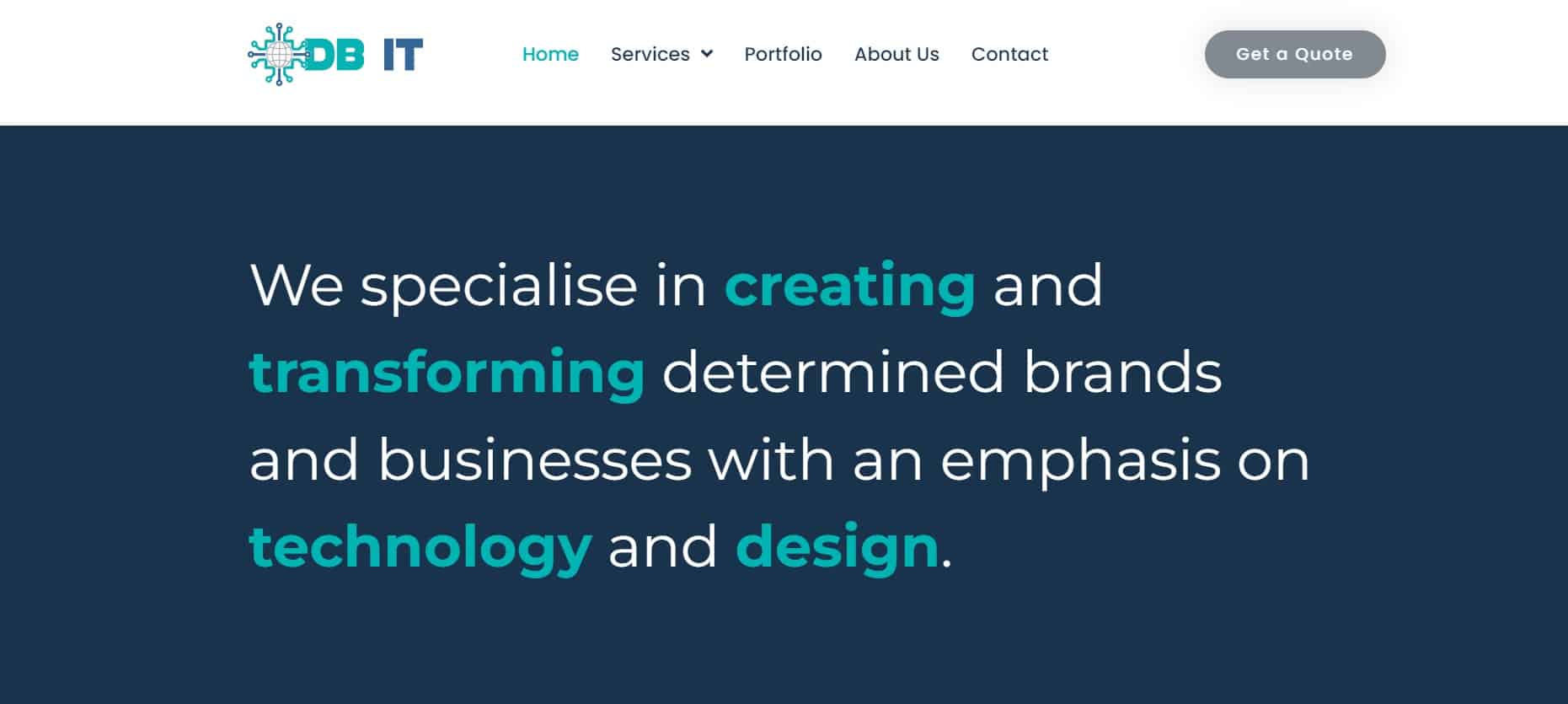 | | |
| --- | --- |
| Services | Web Design, Logo Design, Business Cards, Signage |
| Address | New Zealand |
| Contact no | 020 4141 7448 / |
| Website | https://dbit.co.nz/ |
DB IT is a digital marketing agency that offers clients an excellent plethora of marketing services online such as logo designs and website designs along with their offered print advertising to further make the whole marketing experience comprehensive and well-covered.
We like that they are able to create websites professionally that have the perfect balance of visual elements and features that can assist visitors and generate leads.
Furthermore, having experience working for various companies in different industries, their team is highly experienced in dealing with various designs and strategies that will best get the brand name to another level.
Though note that they do have limited services when it comes to print media such as brochures and pamphlets along with their rates not being readily available on their website.
Overall, with their responsive and creative team of professionals, and excellent expertise in SEO and WordPress, we highly recommend them to business owners looking to better market their brand to potential customers.
Highlights
Responsive customer services
Creative and innovative solutions
Hassle-free procedures
And that's all for the best design agencies in Wellington! With their help, your store or website will have the design it needs to attract more customers, build trust, and boost your sales.
Do you have any questions about the design or marketing agencies we listed? Feel free to ask us by sending us a message and we will get back to you in a bit.
If you like, we also have an article that focuses solely on website building that includes SEO factors. In that case, you can read about the best web design firms in Wellington.