Best Desks In New Zealand
Looking for the perfect desk for your office or personal room? Look no further as we'll share with you the best desks in New Zealand!
In buying a desk, obviously, you need to know how much space you have. You also have to consider what features you need or want, like drawers, extra shelves, cord/cable management, and others.
Popular today are minimalist kinds that don't take up so much space. They help get the work organised, are neat, and help you make the most of even a small study.
However, there are still some who prefer more traditional designs. And in truth, it's hard to argue against those too, particularly when you see them paired with beautiful leather desk chairs and a proper desk lamp.
At any rate, what kind you go with is all up to you. But to be certain you end up with only the best, choose from among the best desks in New Zealand, which we'll list now.
1. Limber
The World's Healthiest Desk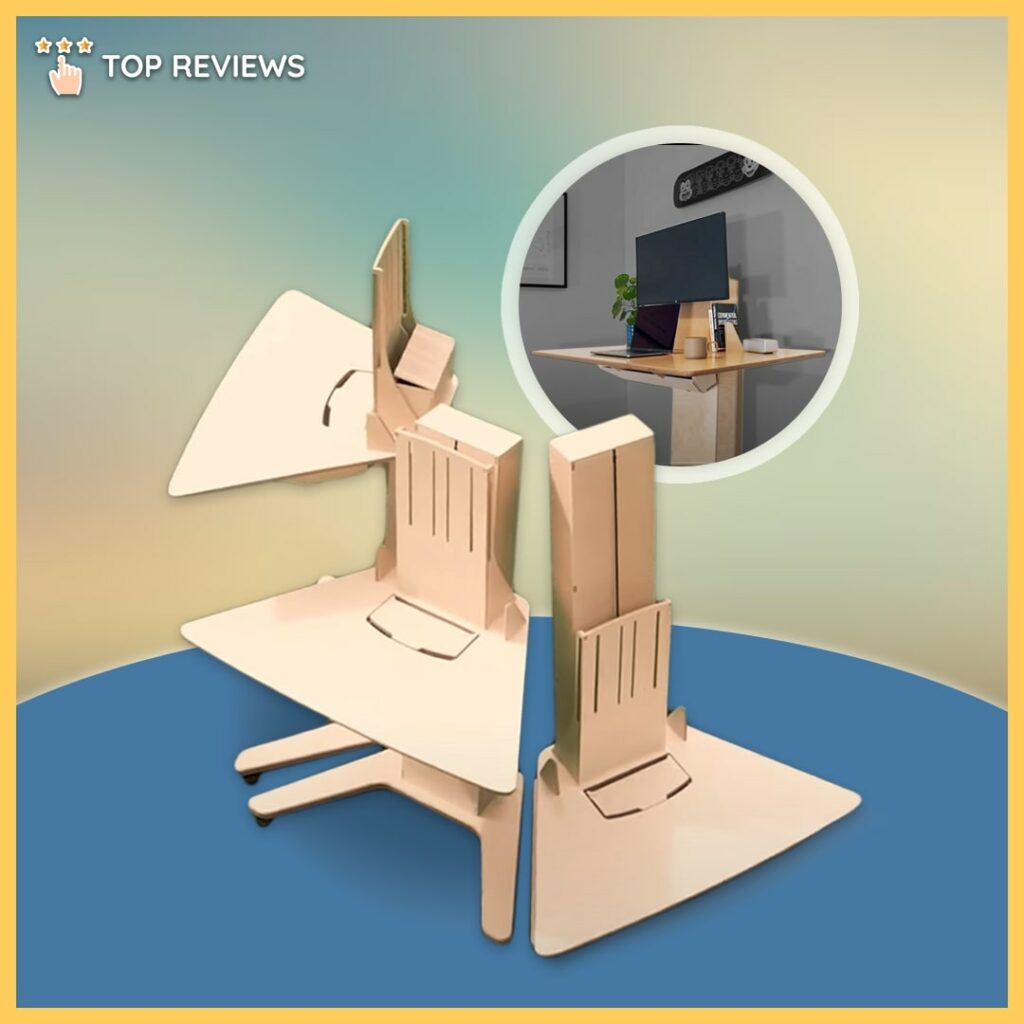 Price: $1900.00
Limber Desk is a minimal sit-stand-kneel desk system dedicated to improving your health and performance at work. Its innovative counterweight mechanism can dramatically increase work efficiency, improve health and performance while at work, and increase energy and calorie burn.
It is also an ideal work desk for offices that want to save up space because it is designed to utilize the most efficient and space-saving shape, the hexagon. It also conveniently comes on wheels so you can easily move it from one area to another in case of work space reorganisation.
More importantly, it is planned ergonomically as it allows the user to adjust the height of the desk.
HIGHLIGHTS
Full floor to standing height flexibility

Unique counterweighted, non-electric and non-motorised height changing mechanism

Beautiful Scandinavian design style

Comes with book ends and headphone hanger

Made in New Zealand from sustainably sourced wood
2. MOOD Trestle Desk
Best for Practicality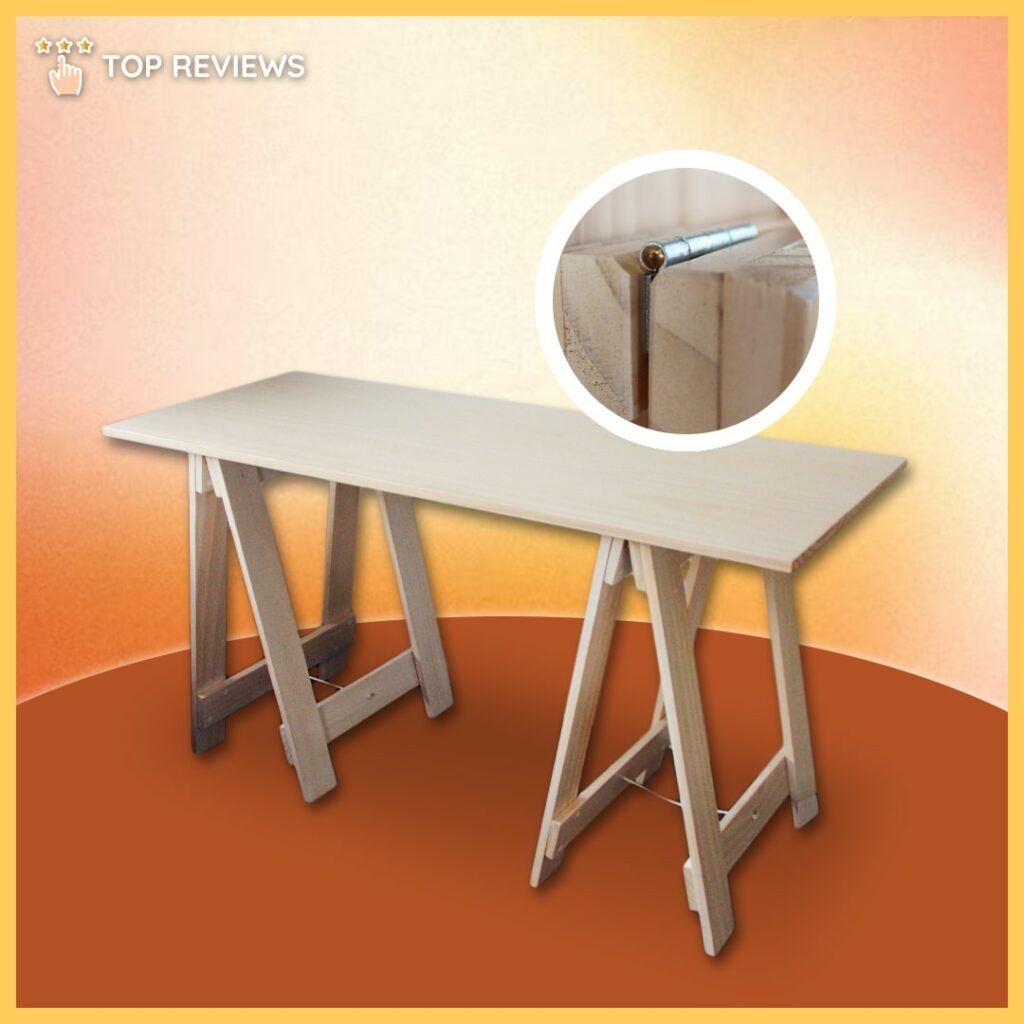 Price: $395.00
It's hard to beat this desk in terms of practicality. Not only is it easy to store and carry thanks to its folding design and 10kg weight, but it also has one of the most attractive looks to it if you like furniture with clean lines and a natural look.
That natural look comes in part from its composition. The Mood Trestle Table is made of sustainable NZ timber and is handcrafted in New Zealand as well.
What's more, you can get it in a number of finishes. It can be finished in clear varnish, painted white, or painted black — it's sanded down to smoothness whatever the finish, though.
HIGHLIGHTS
Easy to carry and pack up

Handcrafted out of natural, sustainably sourced New Zealand wood

Stainless steel hinges with rope accents for the feet

1400mm Long x 600mm Deep x ~720mm High
3. Prepac Floating Desk with Storage
Best Liked by Reviewers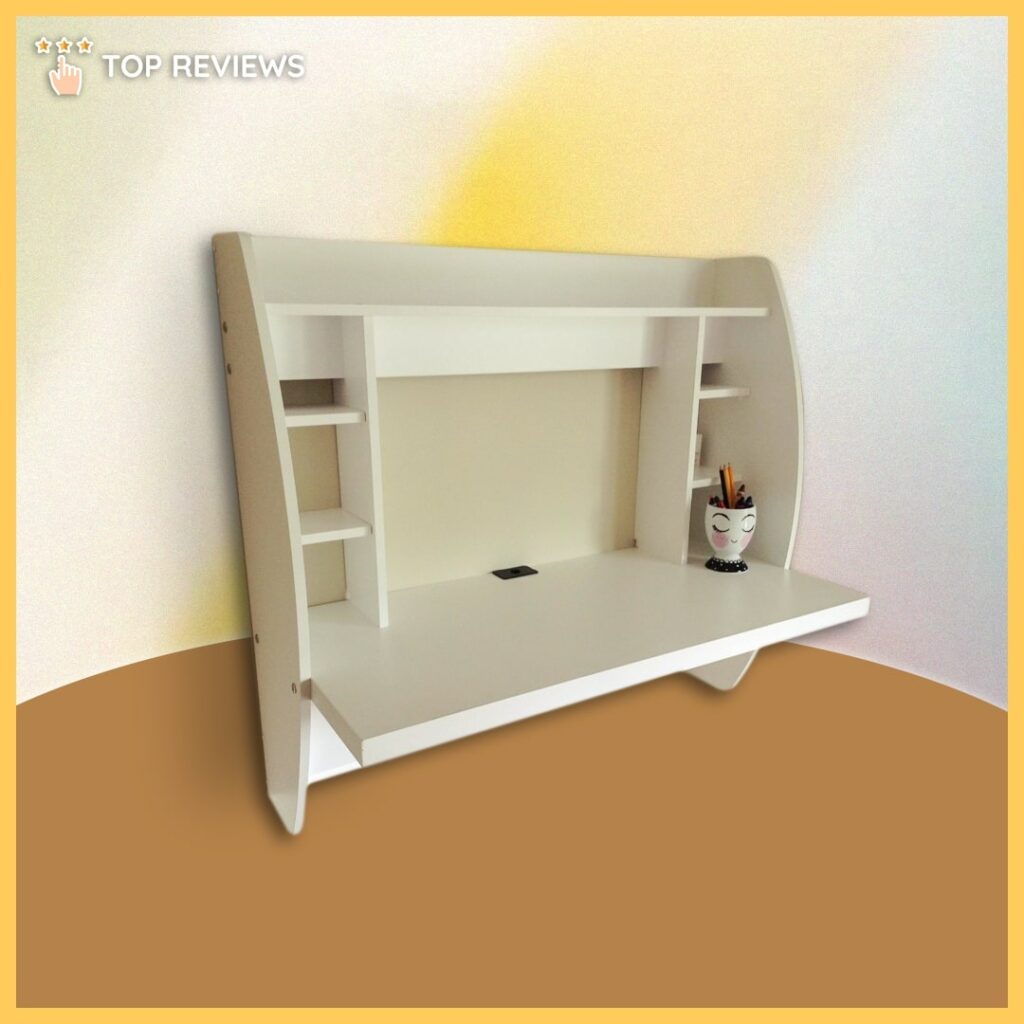 Price: NZD178
Instead of getting a whole freestanding table altogether, why not mount one into your wall? You can do that with the Prepac Floating Desk, which helps to save space and complement modern home décor.
It holds on to the wall through a hanging rail system that's secure and safe. And it's up to you if you'd like to add or remove the shelves to allow more space as well.
Also, you have three colour variants to choose from: espresso, white, or black, all colours that blend in nicely with your background.
Highlights
Attached to the wall by a strong rail system
Space-saving design
3 colors to choose from—espresso/white/black
2 detachable shelves for your speaker, photos, books, etc.
Customer Reviews
The Prepac Floating desk is a nice and simple desk that should fit almost anywhere you have a wall. Most owners love the design and durability.
However, there have been complaints about having to mount it onto the wall by bolts and not the metal hanging rail. Another said he was confused at first as there were no instructions for mounting.
Nonetheless, most reviews for it are positive. Kamoche says:
"If you are looking for a desk and have no much space in your area this is a very smart way to go about it. Everything about this product is good. The quality the color and the price just made it a perfect match for me. I recommended 100%"
4. Techni Mobili Modern Multi Computer Desk with Storage
Best in Portability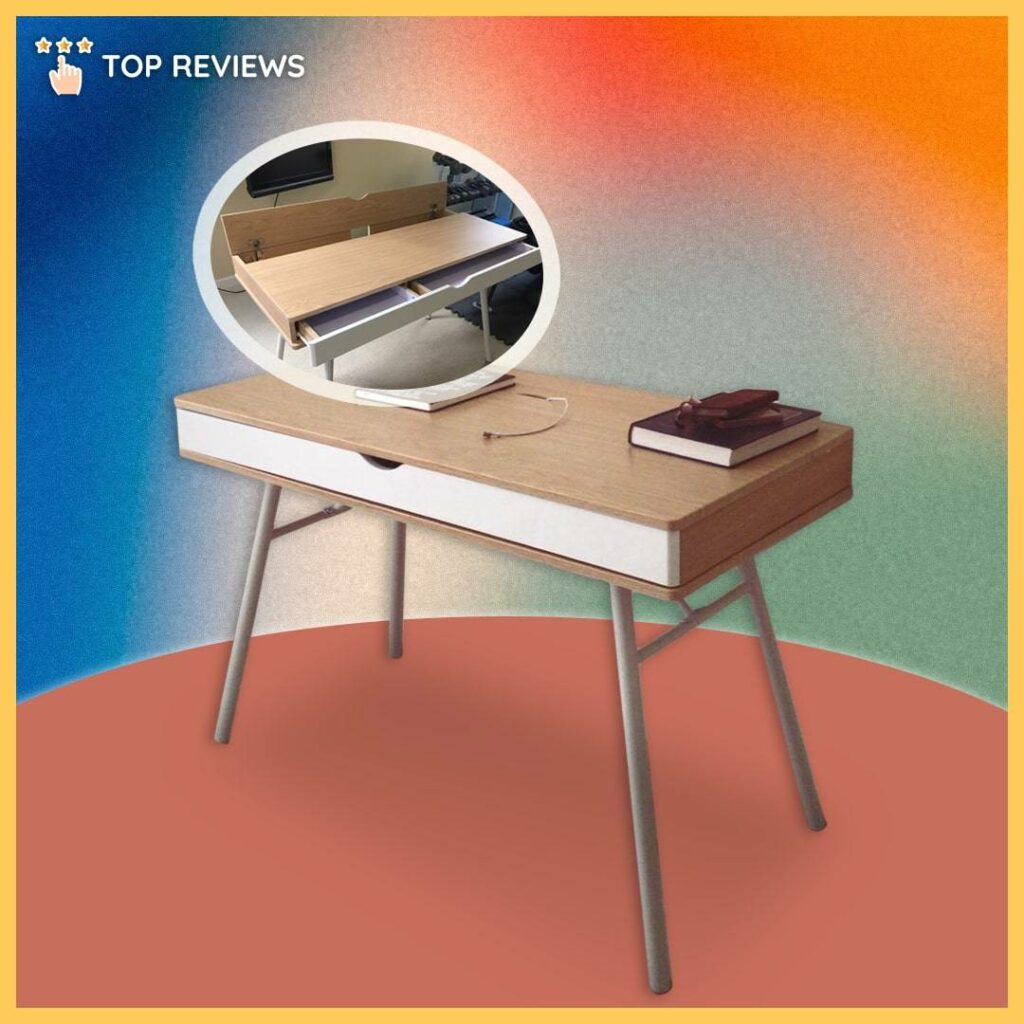 Price: NZ$317
If you don't like bulkier tables, then this straightforward and compact table is for you. It also sports a wood veneer that is resistant to liquid spills, in case you're accident-prone.
Its steel legs are durable and steady besides having a neat look. And it's one of the most affordable small tables you can get.
Additionally, you can open up the whole drawer and put everything in it when you're done working. A smaller storage in the back is used to house extension cords.
Since it's a table with no fuss, it can let you get to work immediately and ahead of time, without other distractions.
Highlights
Simple and compact desk
Small cut hole for easy opening of main drawer
Cable/cord management in back drawer
Steel legs that are powder coated
Customer Reviews
It takes more than an hour to assemble this desk as mentioned by reviewers. That being said, most agree that it's better than expected once put together.
Jill B said:
" . . . All that being said, I really like the finished product. It's much nicer looking in person and it seems pretty solid. The "wood" is just slightly darker in real life, but I actually like it better than what's shown online. There were a few small indentations and imperfections on the top piece of the desk, but nothing major to worry about.
When you open the drawer, it's actually split into two drawers: a smaller one that takes up about 1/3 of the width, and a medium sized one that takes up 2/3 the width. I really like that because it helps me keep things organized. It's a fairly short drawer though, so nothing too tall will fit inside. The space to hide cables is also a great feature. There's plenty of room back there, and I could probably even keep some other things that I don't necessarily need to access on a regular basis."
5. Ikea Linnmon Alex Table
Best for Students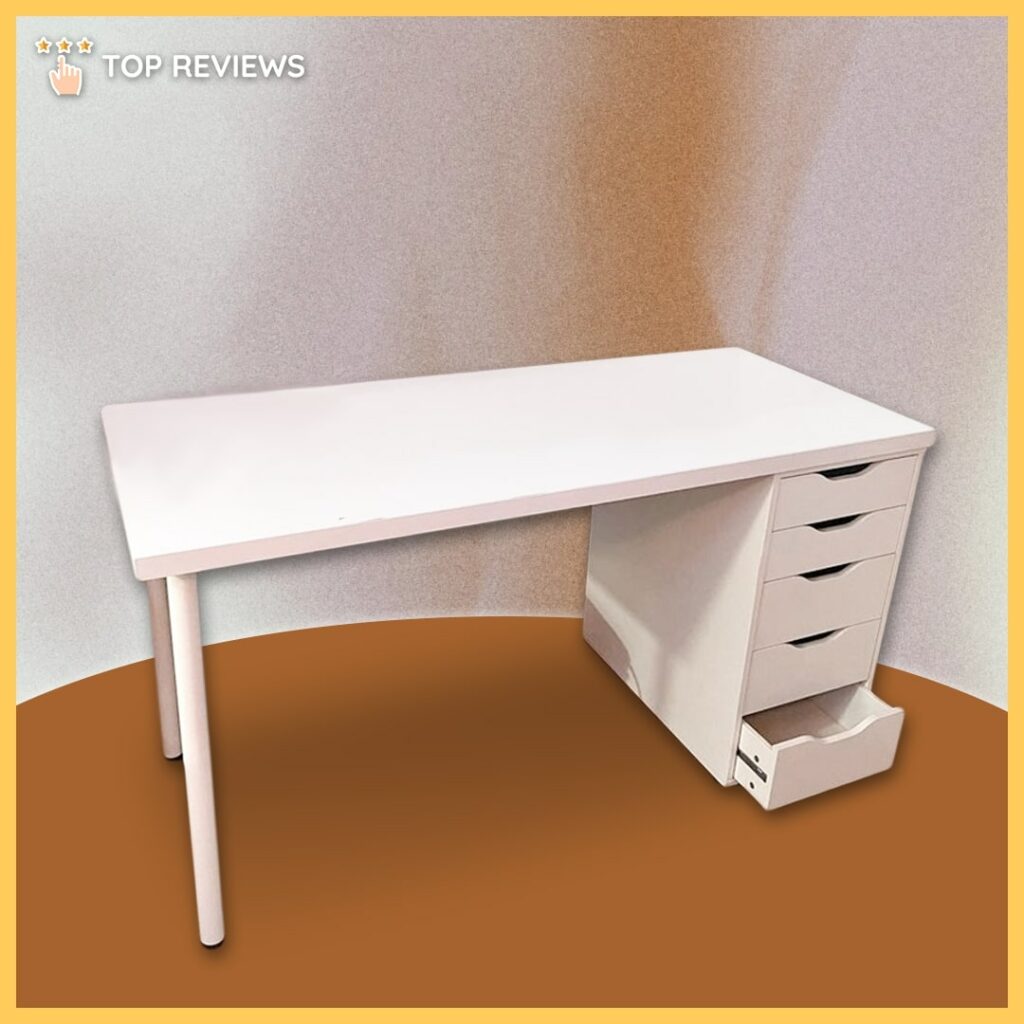 Price: NZ$249
Another fantastic table to put in your study is the IKEA Linnmon Alex desk.
Designed in Sweden, it's certain to provide quality storage through an easy-to-assemble design. It's particularly good for those who like the minimalist style.
Along with that, you have 5 drawers to place your stuff in. It's easy to clean too.
Note that the table is pre-drilled to facilitate assembly, and the legs are adjustable. That sort of convenience is no less than is to be expected from IKEA, though.
Highlights
Solid, sturdy feel
Maximises space and storage
Easy assembly because of pre-drilled holes
Adjustable legs
Easy to clean
6. Carnival 1 Drawer Desk
Best for Kid's Desk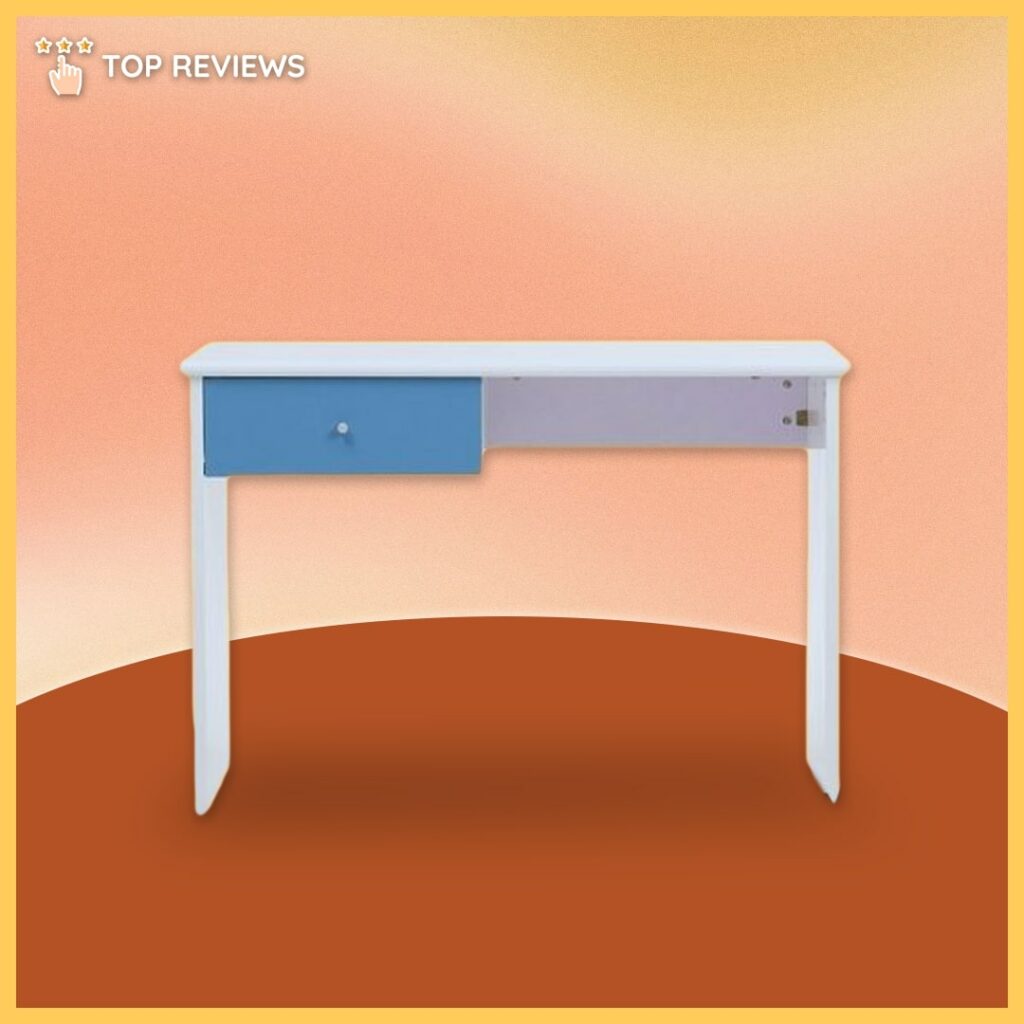 Price: NZ$329
If you need a desk for your kids, try the Carnival 1—a table that's relatively modern with only a drawer and nothing to get in the way. With its mini size, this is perfect for your little tykes.
Despite its super-slim size, the table is sturdy enough to hold a laptop computer, stack of books, backpack, and more! Assembly is no sweat at all too, with its unsophisticated parts and tabletop design.
Encourage your kiddos to study, have fun, learn, and play using this table. Space is no issue and can fit it easily into a small corner or space.
You also get a 1-year warranty upon purchase of this product. That's one more thing to look forward to!
Highlights
Great table for kids
Small and simple
Toffee/light blue/light pink colour options
7. Blanco Desk
Best in Design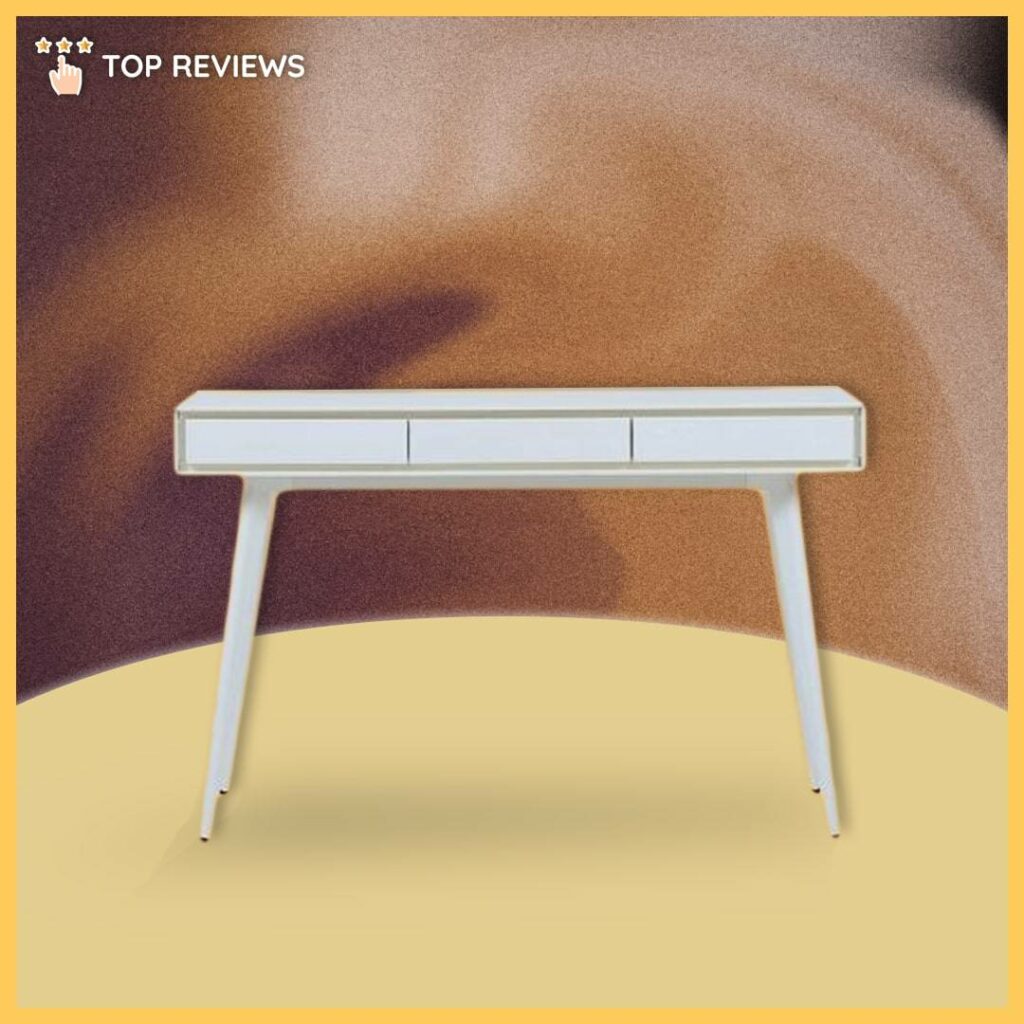 Price: NZ$479
This is a very modern-looking tabletop that you'll love if you like the clean, geometric look. That design isn't all for show either — the tapered steel legs result in amazing stability for this desk, for example.
You can pull out 3 organised drawers with this one. That offers you a lot of space for your notebooks, pens, calculators, coupons, and even cosmetics.
The exterior of this table is made of MDF, giving it a wonderfully smooth finish. It measures 77H x 120W x 50D cm, which is a nicely compact size.
Highlights
MDF tabletop has a smooth texture
3 small drawers to keep your stuff
1 year warranty on Target
8. Reno Desk with 3 Drawer Cabinet
Best for Home Workspace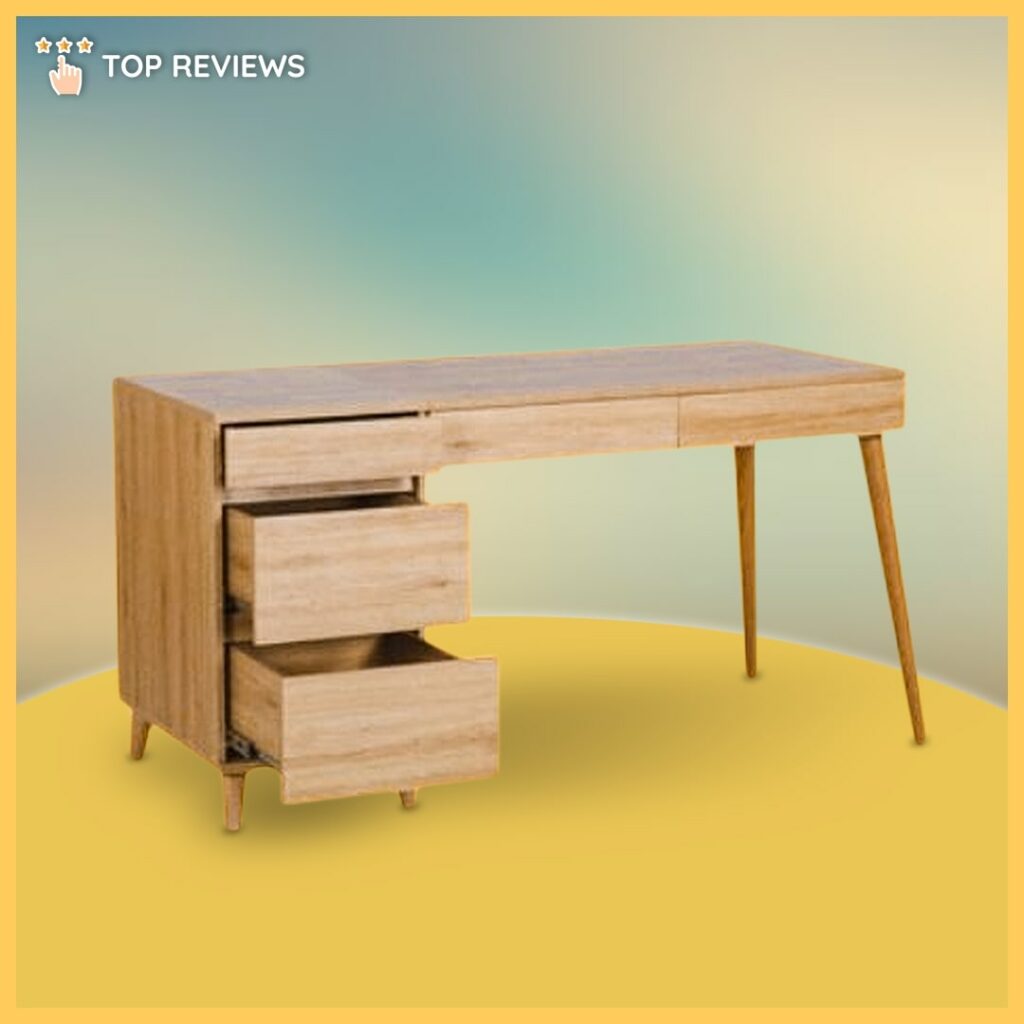 Price: NZ$278
Invest in the Reno Desk table for your study. The wood laminate covers the whole exterior of the table for an elegant and stylish look.
Together with that, you have two main drawers in the front and various cabinets on the side. The length of the table gives it space to accommodate as many as two or three persons.
Its legs are unique and attractive because they extend diagonally and from under the tabletop. This is a very good-looking desk that most people will love.
Highlights
Uses a beautiful wood grain veneer
Has two front and 3 cabinet drawers
Nice and modern design
Stable and durably built
9. Coastwood Furniture Ferngrove Drawer Desk
Best High-End Desk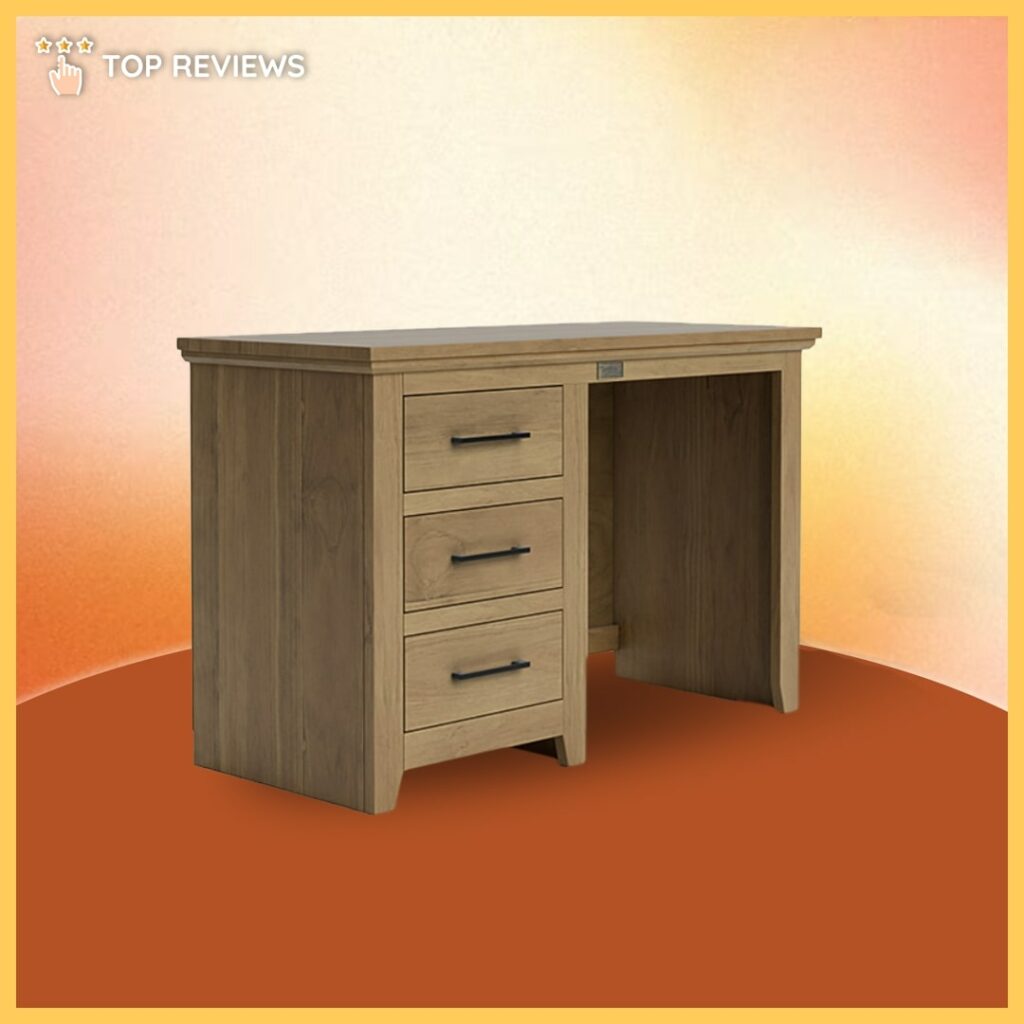 Price: NZ$881
So far we've gone through desks that were topped by veneers — and although they look cool, you might want the real thing if you can afford to pay for it.
Well, if so, this is the desk for you. This one in particular boasts a frame built out of Kiwi pine wood.
This is a bit closer to classic designs, looks-wise. It has a timeless style that will blend into just about any type of home décor easily.
Sturdiness is a certainty with it too, because of the strong pine composition. It's available in Light Oak, Dark Oak, Light Rimu, Aged Rimu, or Whitewash.
It also has three drawers with luxurious, old-fashioned handles. For sheer style and sturdiness, it obviously belongs in our list of the best desks in New Zealand.
Highlights
Made of pine wood from New Zealand
Stylish timeless design
Durable and sturdy
10. Height Adjustable Straight Desk
Best Adjustable Height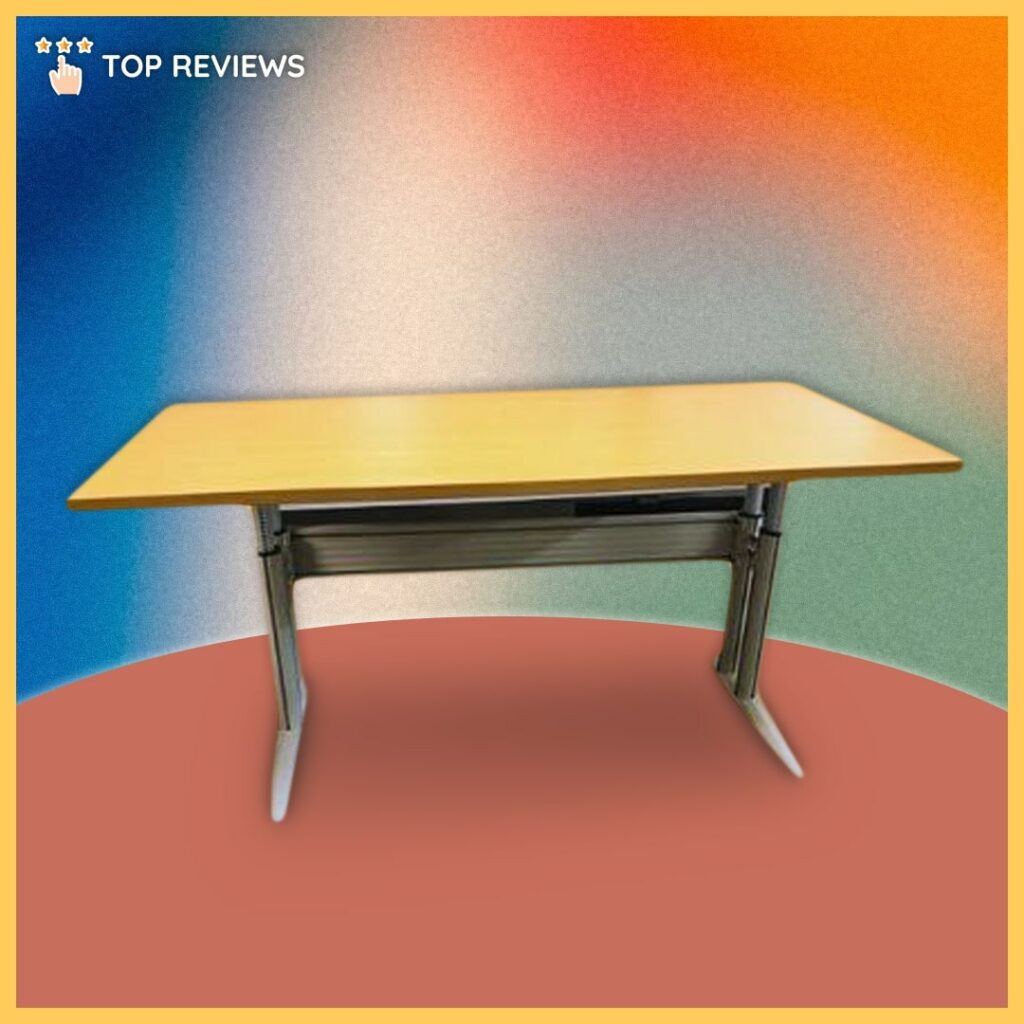 Price: NZ$190
Buy This On All Office Furniture
The Height Adjustable Straight Desk from All Office Furniture is perfect for people who don't fit factory manufactured desks. With a maximum height of 94h, you can rest assured that this desk can accommodate you both sitting and standing.
As a word of caution, the height cannot be adjusted easily– you'll need an Allen or Phillips screwdriver to do so. Otherwise, this sturdy desk is something you can rely on for both office and home use.
Highlights
Tawa colored straight desk
Sturdy aluminium legs
Can be dismantled for easy transport
And with that, we conclude the list of the best desks in New Zealand. They are mostly in the middle range when it comes to price, but with the quality, you can use each one for a good number of years.
What do you think of the products we selected? If you have a comment or suggestion, please let us know!
Anyway, if you enjoyed this article, you might like to read the best headphones in New Zealand too. We're big fans of keeping a handy pair of headphones in our desk drawers, ready for those times when we want to sit back and take a break!