The 5 Best Divorce Lawyers in Auckland
Divorce is a long and painful process to go through — usually, it even involves a court battle. To assist you with that process, we've put together the best divorce lawyers in Auckland. These are the ones who can help you fight for your rights throughout the separation.
We looked for the ones who seem to have the most satisfied clients as well as the best rates and responsiveness. So without further ado, we'll present them here. Here are the best divorce lawyers in Auckland!
1)  MBC Law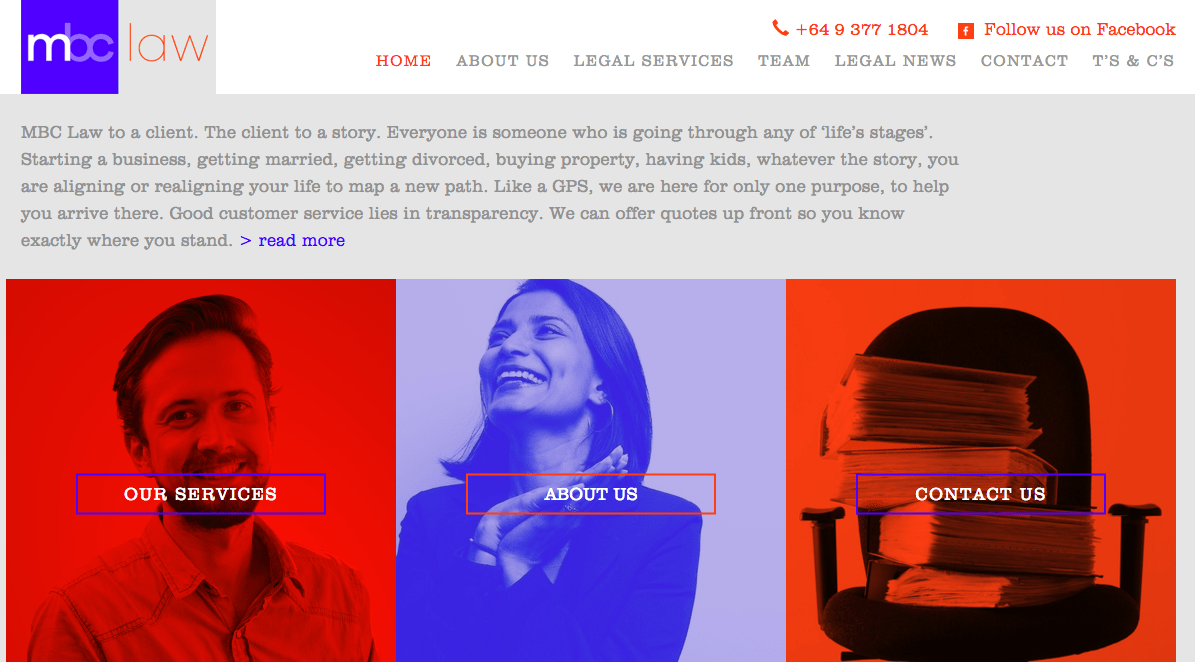 | | |
| --- | --- |
| Services | Property, Relationship, and Family Issues |
| Address | Level 1, 97A Manukau Road, Epsom, Auckland 1023, New Zealand |
| Contact no | +64 9 377 1804 |
| Website | https://mbclaw.co.nz/ |
 If you are going through divorce, MBC Law is there for you. They can listen to your needs and arrange everything for a practical and intelligent solution.
For family law, your solicitor is Majka Cherrington. She can handle everything about relationship property, divorce, child support, adoption, estate and trust concerns as well as violence cases.
There are no surprises on lawyer fees as you pay only what you're quoted. That keeps you in control of your budget and resources.
Highlights
Supportive and talented lawyer
Practical solutions
No hidden fees
2)  Jeremy Sutton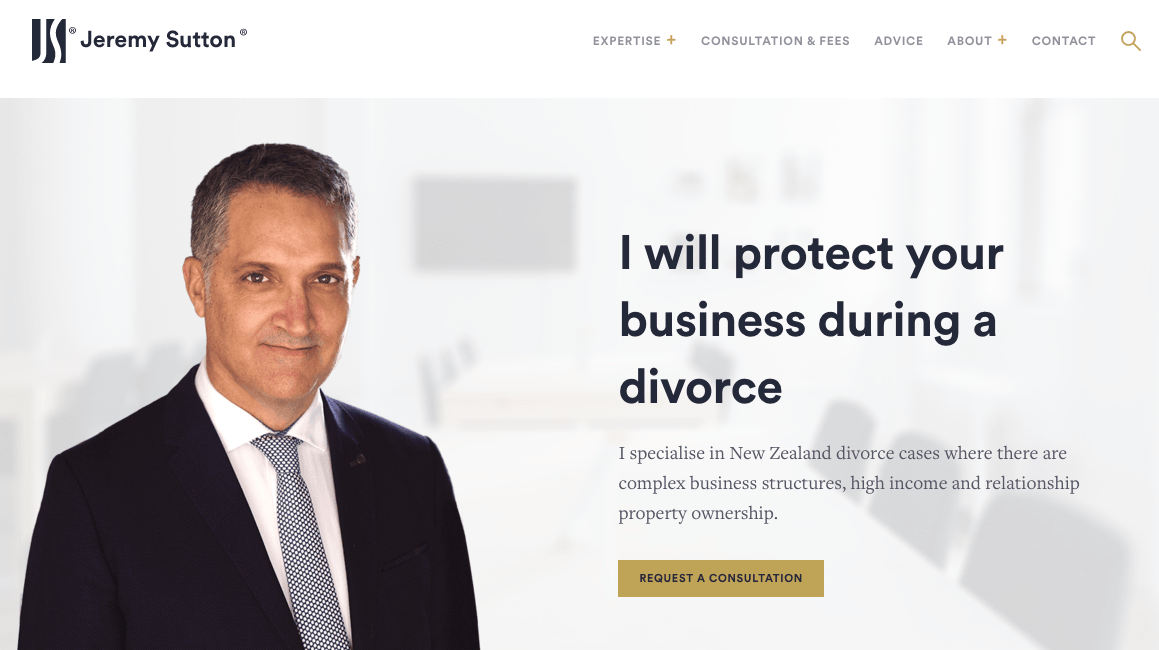 | | |
| --- | --- |
| Services | Relationship Property, Child Care, Mediation, and Wills |
| Address | Bastion chambers, level 3, Shortland chambers, 70 Shortland Street, Auckland 1010, New Zealand |
| Contact no | 09 309 4647 |
| Website | https://www.jeremysutton.co.nz/ |
If your business is shaken up due to separation, then Jeremy Sutton is the perfect lawyer. In fact, he is one of the best divorce lawyers in Auckland specialising in high net worth divorce cases.
Cases are usually resolved within a few months up to a year, which is really quick for such proceedings. He understands it's a difficult time for you, so he gives his full time and attention to solve your problems.
Everything will be taken care of under his guidance, including spousal maintenance, child care and support, guardianship, and joint bank accounts.
Highlights
Swift legal solutions
Handles business-affected divorce
Complete range of services
Customer Reviews
Jeremy Sutton was acclaimed on Google Reviews, getting a score of 4.8 out of 5 from 147 reviewers. One reviewer, Ame Boutsady said:
"Jeremy is someone you can trust. He's efficient, empathetic and honest and really does care about the outcome of you and your family. Definitely the person you want to have on your team in what is often a traumatic and stressful time. I can't recommend him highly enough."
3)  Turner Hopkins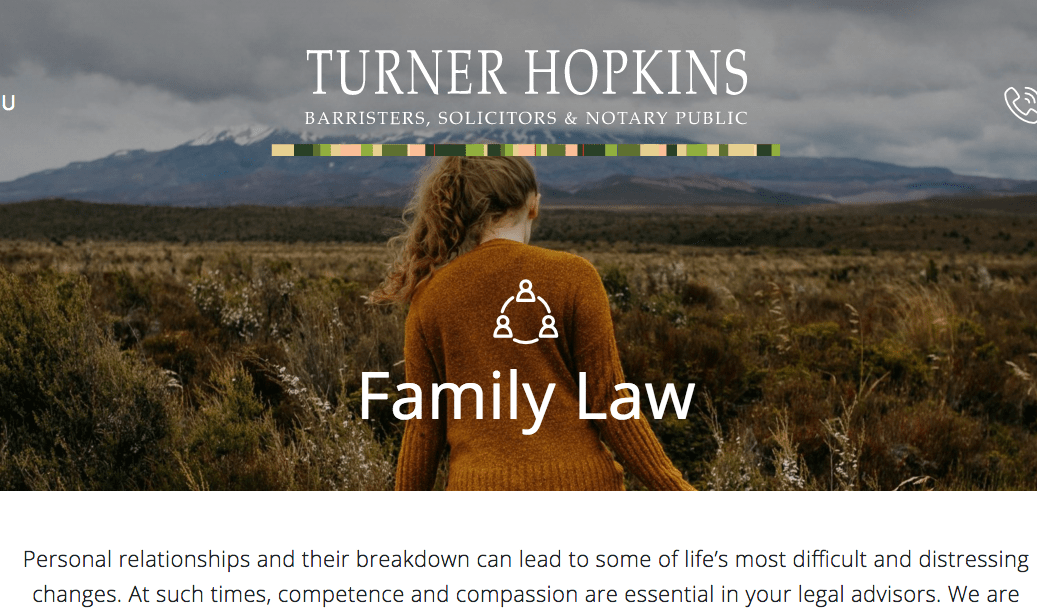 | | |
| --- | --- |
| Services | Child Care, Contracting Out (Prenuptial), Relationship Property, Divorce, Mediation, Spousal Maintenance, Estate Claims, Domestic Violence, and Adoption |
| Address | 400 Lake Road, Takapuna, Auckland 0622, New Zealand |
| Contact no | +64 9 801 0775 |
| Website | https://www.turnerhopkins.co.nz/family-law/ |
If you want your personalised needs met with support and concern, Turner Hopkins can serve you well. It focuses on the most conducive solutions without fanning the fire with your partner.
Lawyers Michael or Sharon will take your case. Their services center on relationship property with regard to trust claims, land transfers, dissolution, plus child care and support.
If an agreement between both parties can't be made, the lawyers can represent you in court. They will also help you by supplying the documents and applications as needed.
Highlights
Great listeners
Skilled with relationship property
Reasonable prices
4)  Schumacher Law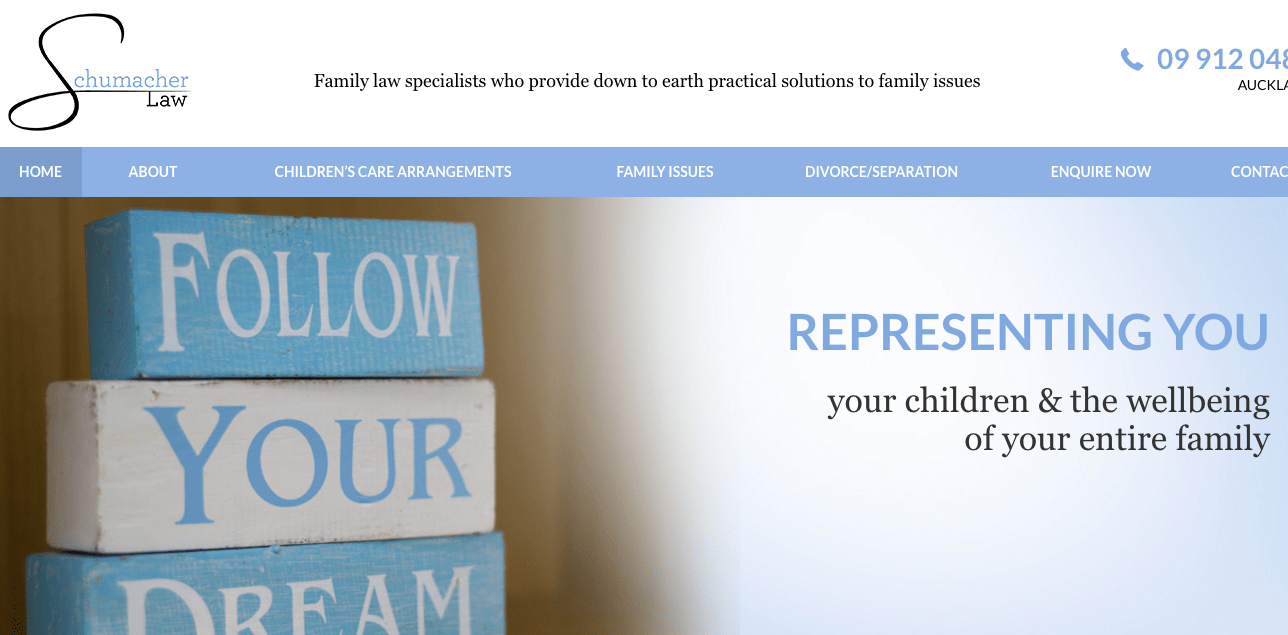 | | |
| --- | --- |
| Services | Divorce, Contracting Out (Prenuptials), and Relationship Property |
| Address | Unit C, 75 Corinthian Drive, Albany, Auckland, New Zealand |
| Contact no | 09 912 0488 |
| Website | https://www.schumacherlaw.co.nz/ |
Start over again and look forward with hope. Schumacher Law and their team of approachable lawyers will guide you carefully and expertly throughout your divorce process if you hire them.
They specialise in relationship property disputes and arrangements. That makes them ideal if you have a lot of qualms over relationship property distribution.
Also, Natalie can represent a child who needs a voice in court owing to neglect, abuse, or divorce. With a wide breadth of services, Schumacher Law is one of the best divorce lawyers in Auckland.
Highlights
Experienced lawyers
Looks into relationship property matters
Family-court approved lawyer
5)  Claire O'Donnell Barrister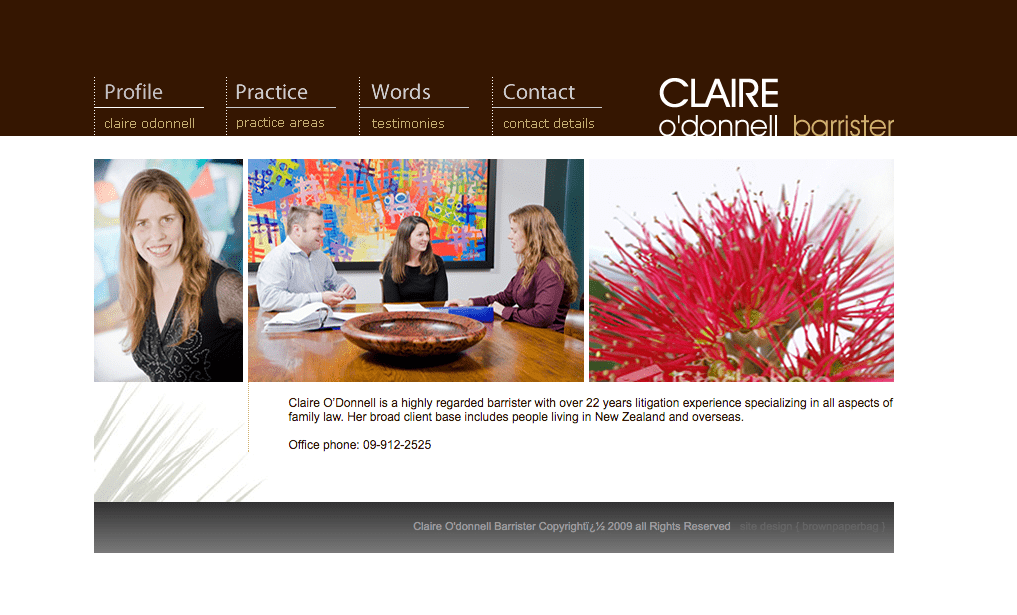 | | |
| --- | --- |
| Services | Child Care, Relationship Property, and Divorce |
| Address | 9 Apollo Drive, Rosedale, Auckland 0632, New Zealand |
| Contact no | 09 912 2525 |
| Website | http://www.claireodonnell.co.nz/ |
 Claire O'Donnell is a barrister for family and employment law based in the North Shore of Auckland. Her career spans 25 years — she actually started out as a criminal and civil prosecutor.
Her niche is in relationship property and child care areas. She can arrange guardianship or caring for the child as well as the parent's day-by-day care or access.
Having Claire on your side is an asset. Not only is she one of the best divorce lawyers in Auckland, but she is also caring and friendly, making her a genuinely soothing presence for anyone going through a divorce.
Highlights
Highly skilled lawyer
Over 25 years of experience
Warm, friendly personality
Customer Reviews
Juliette H at that time was about to go out of town and stated that Claire went out of her way and managed to resolve the property case. Then she continued:
" I truly appreciated her kind, professional manner and with her advice and direction my ex partner and I were able to reach an agreement that we could both live with. "
And those were the best divorce lawyers in Auckland. Usually, you can't get rid of the feelings relating to the divorce — but no matter as these lawyers will listen to you and make it easy.
Have you got any questions about the divorce lawyers we listed? Send us a message and we'll get right back to you.
But if you're wondering where to find incredible family lawyers for Welly, then you can try the best family lawyers in Wellington.