The 6 Best Driveway Gates Auckland Tradesmen
Want to feel safe and secure with a driveway gate at your house or office? We've got your back as we've listed the best driveway gates Auckland tradesmen here for you.
We picked the ones who make top-quality and sleek gates. Furthermore, we selected those with expert and friendly installers, product warranties, and superb communication.
They can install for you a driveway gate that will perfectly match your place. Now, let's get on with the tradesmen who do the best driveway gates in Auckland!
1) Auckland Gates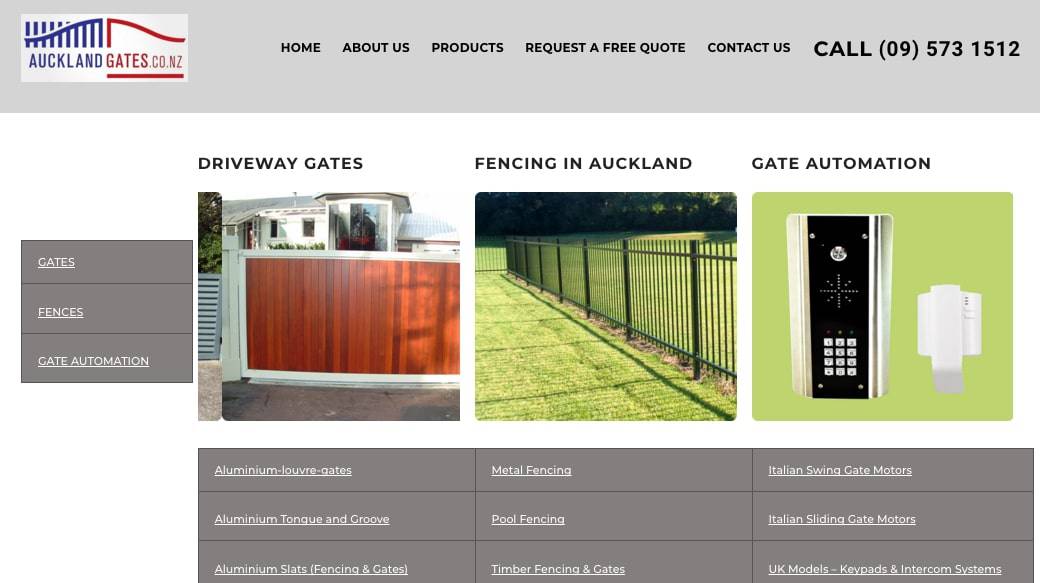 BEST FOR
Premium Driveway Gates
SERVICES
Driveway Gates

Fencing

Gate Automation

WEBSITE
https://aucklandgates.co.nz/
ADDRESS
15 Gabador Place, Mount Wellington, Auckland 1060, New Zealand
CONTACT DETAILS
+64 9-573 1512
OPERATING HOURS
Monday to Friday: 7.30am – 4pm
Not certain which type of driveway gate to get? Auckland Gates can help you. Here, they have a premium range of aluminium, timber and wrought-iron driveway gates.
You can keep your home stylish and secure with their aluminium slats, for instance. If you want something for your workplace, try a durable metal gate — or get a cedar gate for classic appeal.
Their qualified and experienced team will install your driveway gates efficiently. Clients have also said that their team is helpful and pleasant to deal with.
Highlights
Premium driveway gates
Offer a range of products
Qualified, experienced and helpful team
Serve clients Auckland-wide
Customer Reviews
Auckland Gates has some of the best driveway gates Auckland tradesmen. On Google Business, Janette Hodge shares:
"I recently had an electric gate installed by Auckland Gates. Ash and the team were amazing to deal with from start to finish. The service was absolutely fantastic. The gate looks stunning and is a reflection of the pride that Auckland Gates clearly have in their finished product."
2) Heritage Gates & Fences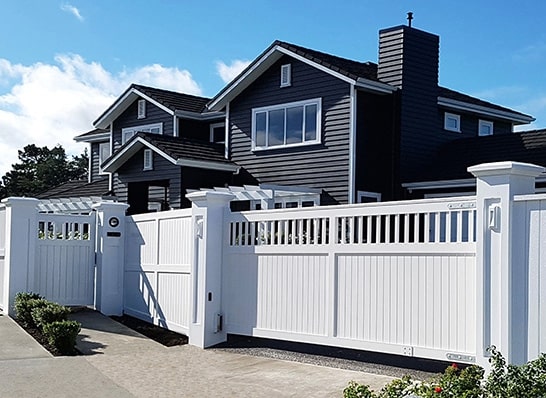 BEST FOR
Professional and Helpful Gate Installers
SERVICES
Gates

Fences

Accessories

WEBSITE
https://www.heritagegates.co.nz/
ADDRESS
Auckland, New Zealand
CONTACT DETAILS
+64 800 868 612
OPERATING HOURS
Monday to Friday: 7am – 5pm
Heritage Gates & Fences has been supplying and installing gates and fences for more than 20 years in the Auckland, Whanganui, Invercargill and Christchurch regions.
Offerings include aluminium and natural timber gates. They've used aluminium to replicate some timber gate designs — resulting in more stylish and durable gates.
In addition, we definitely recommend their Madison aluminium range, which imparts a warm and rustic feel perfect for any house — you'll love entering or driving out past it.
Of course, their products come with a warranty too. In particular, you get 5 years for the aluminium gates and 2 years for the timber gates.
Highlights
High-quality driveway gates
Range of gates and fences on offer
More than 20 years of experience
Great product warranties
Customer Reviews
Check out Glenn Bolan's review on Google Business:
"Fantastic service from the team. We had a 44 metres of fencing and a new driveway gate installed on our property. Had a few issues from the install, but they sorted it all out for us and tidied it up once we pointed it out. Very responsive. The main guy we dealt with, Andy, was excellent to deal with. Would definitely recommend Heritage Gates and use them again in the future."
3) Warner Fences & Gates Norwest Auckland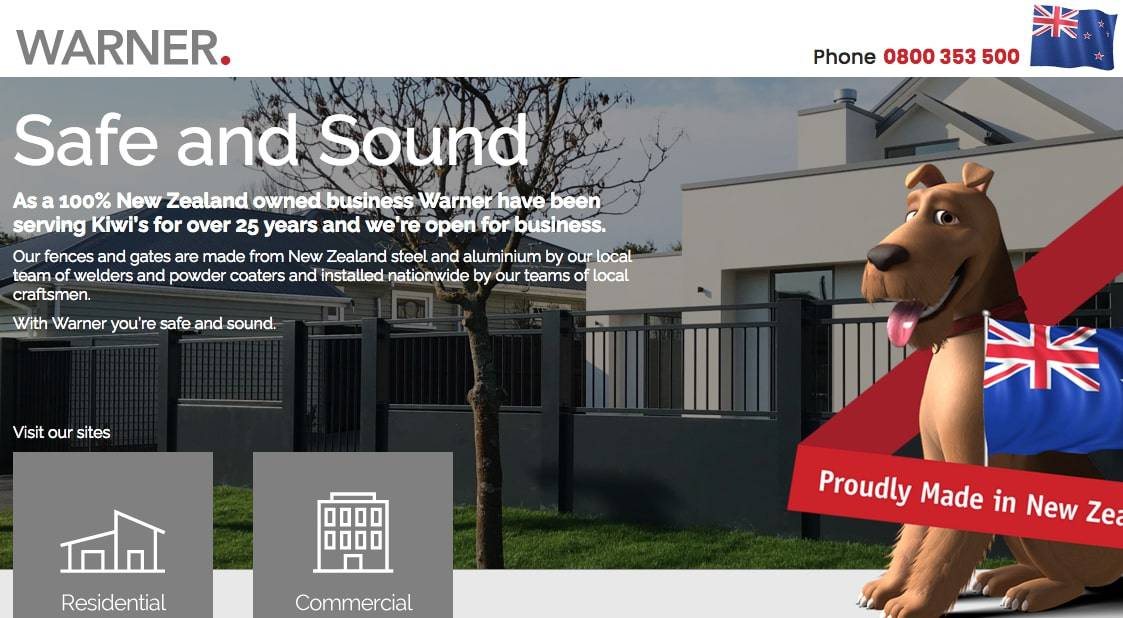 BEST FOR
Custom-Made Driveway Gates
SERVICES
Fences

Pathway

Driveway Gates

Auto-Gate Openers

Balustrades

WEBSITE
https://warnerfences.co.nz/
ADDRESS
15 Taylors Road, Morningside, Auckland 1025, New Zealand
CONTACT DETAILS
+64 27 277 9991
OPERATING HOURS
Monday to Friday: 8.30am – 4pm
With Warner Fences and Gates, you get a custom-designed driveway gate for your specific needs and purposes, whether for residential or commercial application.
Their team of artisans only uses premium steel and aluminium in the making of fences, gates and balustrades. They've been in business for over 25 years.
Your office or home will have increased value with their exceptional driveway gates, which are built to last. Steel, aluminium and louvre gate options are available.
With that, it can be said that they have some of the best driveway gates Auckland tradesmen you can find.
Highlights
Custom-designed driveway gate
Use only premium steel and aluminium
Wide range of gate options
Talented and superb team
Over 2 decades of experience
4) Town and Around Fence & Gate Ltd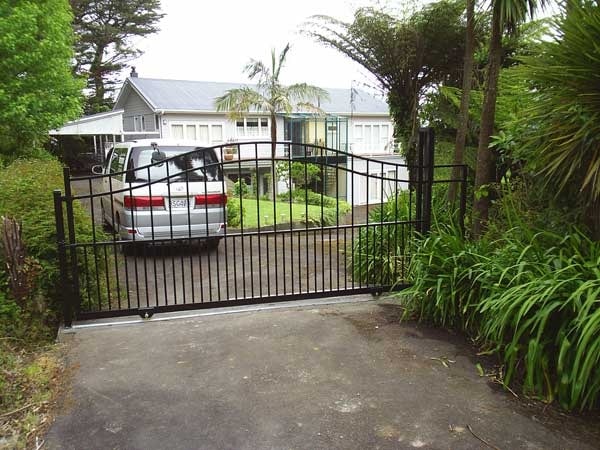 BEST FOR
Wonderfully Designed Driveway Gates
SERVICES
Fences

Gates

Commercial

Schools

WEBSITE
http://fenceandgate.co.nz/
ADDRESS
40 Keeling Road, Henderson, Auckland 0612, New Zealand
CONTACT DETAILS
0800 4 FENCING (0800 433 624)

09 837 3330

OPERATING HOURS
Monday to Friday: 7.30am – 5pm

Saturday: 8am – 12pm
Next up in the list for the best driveway gates Auckland tradesmen, we have Town and Around Fence & Gate. They have a great array of fences and gates for your choosing.
With 20 years of service, you can expect wonderful craftsmanship. You can either pick from their standard designs, or they can custom-fabricate according to your plans.
From aluminium and picket gates to heritage and automated gates, they can do everything. For peace of mind, they offer a 5-year warranty for your driveway gate.
Highlights
Wonderful craftsmanship
Great array of fences and gates
Can custom-make your driveway gate
Over 20 years of service
5-year product warranty
5) Urban Group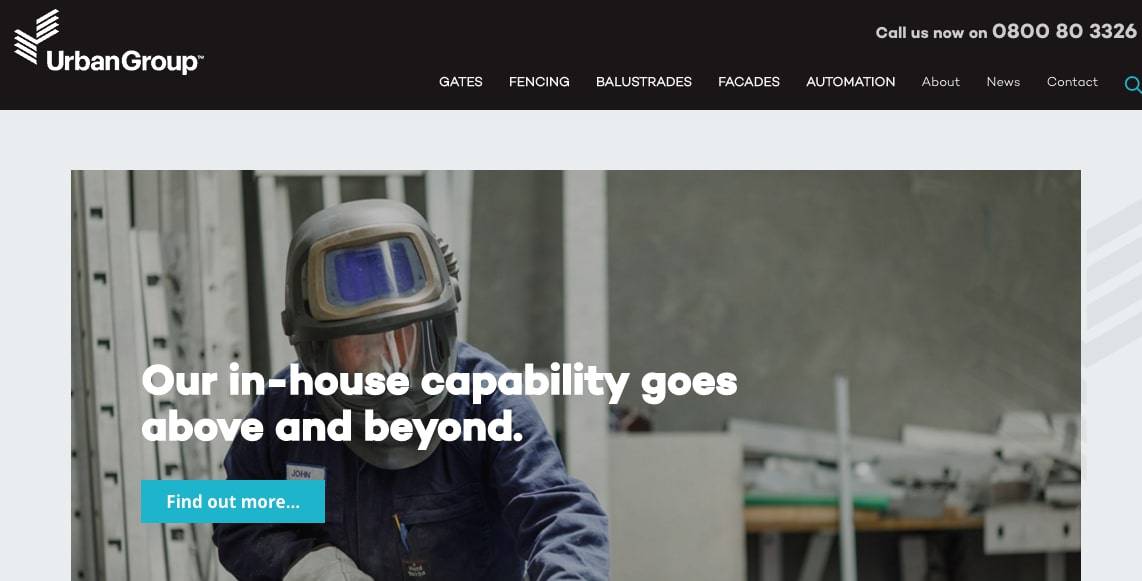 BEST FOR
Innovative and Efficient Team
SERVICES
Gates

Fencing

Balustrades

Facades

WEBSITE
https://www.urbangroup.co.nz/
ADDRESS
71A Patiki Road, Avondale, Auckland, New Zealand
CONTACT DETAILS
09 394 7250
OPERATING HOURS
Monday to Friday: 7.30am – 4.30pm
Urban Group is a trusted fabricator, builder and installer of gates, balustrades, fencing, and facades nationwide. They are totally dedicated to providing customer satisfaction.
They have their own manufacturing plant where they ensure the best product quality and quick turnaround. Here, they have a full range of ingenious and stylish gates.
The products they offer and can custom-build to a high standard include traditional, louvre, solid panel, tongue-and-groove, slat, timber, pathway, and security gates.
Their experienced team will assist you throughout the process. Like they've done for their previous clients, they'll build you a beautiful, durable, and long-lasting driveway gate.
Highlights
Beautiful, durable, and long-lasting driveway gate
Offer a full range of gate choices
Efficient and experienced team
Dedicated to providing customer satisfaction
Fast turnaround
Customer Reviews
Maurice Hayman, one of their clients, wrote on the website:
"Urban Group have been a fantastic business partner over the years, manufacturing a lot of custom-designed gates, and in one-off colours – such as safety yellow for the security gates at NZ Steel Mill. They always achieve a top result, and their outgoing team are a great support to my business."
6) Solid Gate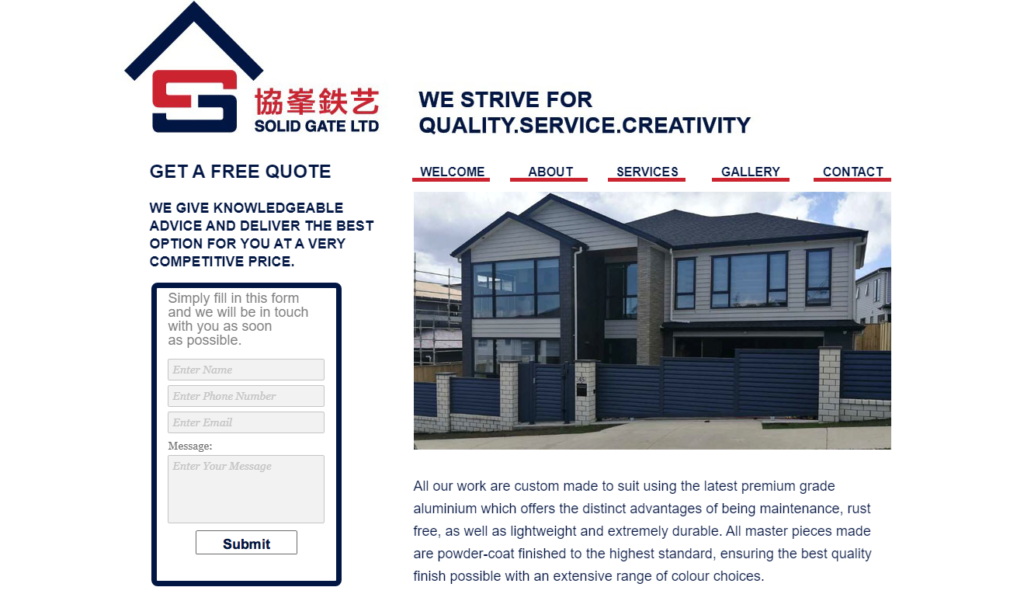 BEST FOR
Premium Quality Metal Products
SERVICES
Gate And Fence
Privacy Panel
Pool Fencing
Handrail
Automation System
Shop Display
Repair Work
Installation
WEBSITE
http://solidgate.co.nz
ADDRESS

11D Andromeda Cres,

East Tamaki, Auckland

CONTACT DETAILS
09278 8299

Email: [email protected]

OPERATING HOURS
24/7
If we're talking about quality metal products, then there is no forgetting Solid Gate.
Solid Gate, since the time it accepted its first client, has built up a reputation for the workmanship and customer service it has to offer. Solid Gate clients have vouched for the company's products, which are made from premium grade aluminium — lightweight, durable, rust-free, and needs very little maintenance to last long.
To top things off, Solid Gate always ensures that every product they make are powder coat finished, with various colour options available.
Another thing to note about Solid Gate is the customisability they can provide to every client. Metal products are created to complement the property at hand; they're also adjusted to accommodate the unique needs of residential and commercial properties.
Some of the metal products that Solid Gate can produce include gates and fences, privacy panels, pool fencing, and handrails. Aside from production, Solid Gate is also capable of installation and repair work, making them an excellent one-stop service choice.
Highlights
Offers 2 years of warranty on motor
Workmanship for gate and fence products comes with 5 years warranty
Excellent workmanship
Lightweight, durable, and rust-free products
And there you have it for the best driveway gates Auckland tradesmen! Their driveway gates will create a great first impression in your home, office or industrial premises.
Is everything about the discussion crystal clear? If you have any questions at all, send us a quick message and we'll get back to you in a bit.
Other than that, you might like to read about the best fencing companies in Auckland next. Their fences will complete your home outlook whilst securing your boundaries.