The 9 Best Electrician Auckland Services
Wiring is a dangerous game if you're not careful. If you need to rewire or ensure your heater is working right, you're on the right page, as we've listed for you the best electrician Auckland services.
Like certified plumbers or cleaning services, the best electricians you can call should be Master Electricians. It's all about being able to meet the industry standards in a safe and efficient way.
Cost is something you should factor in too with regards to parts procurement and after hours or on-call charges. And of course, you want a friendly, prompt, and dedicated team that works with you.
Here are the 5 best electrician services you can find in Auckland, be it in Mt Wellington, Albany, Parnell, or Manurewa — in other words, Auckland-wide.
1) First Point Electrical

BEST FOR
Renovation and Home Builds
SERVICES
Commercial and Residential Services, Heat Pumps, Smoke Alarms, LED Lighting, Property Managers, Builders
WEBSITE
https://firstpoint.co.nz/
ADDRESS
2/63 New Windsor Road, New Windsor, Auckland, New Zealand
CONTACT DETAILS

0508 WIRE ME or 0508 9473 63

OPERATING HOURS
Monday to Friday: 7.30am – 4.30pm

Saturday and Sunday: Closed
If you need someone to install LED lighting or a heat pump for you, there's no better choice than First Point. They are Master Electricians — the title indicates the highest quality in their service.
Specialising in renovation and home builds, you can count on them to install LED lighting, smoke alarms, heat pumps, ovens, CCTV cameras, telephone lines, data cabling, and television.
Communication is their edge where you are assisted by a responsive operator and will be informed when or when the team will turn up or if you need information on the current progress.
Whether it's a residential or commercial setting, they bring the same attention to detail, the same high quality, and care for their customers. Also, they know a lot about home design.
Highlights
Specialises in renovation and home builds
Outstanding communication
Master Electricians
Customer Reviews
Andrew Waugh, director of Cornerstone Security Ltd, commented on Google:
"Sam and his team are our go-to electricians. Our business Cornerstone Security requires work-in with mains power on many projects and First Point get it done every time with the minimum of fuss and to a consistently high level of quality… exactly what we need from an industry partner. Thanks guys and all the best!"
2) Northern Lights Lighting and Electrical

| | |
| --- | --- |
| BEST FOR | Cost-Effective Prices |
| SERVICES | Residential, Commercial, and Industrial Services, Underfloor Heating, House Rewiring, Home Theatre and Aerial Installation, LED Light, Security Alarms, Safety Test for Electrical Equipment |
| WEBSITE | https://northernlights.co.nz/ |
| ADDRESS | Auckland, New Zealand |
| CONTACT DETAILS | 0800 1 SPARK or 0800 1 77275 |
| OPERATING HOURS | Monday to Friday: 8am – 5pm |
Northern Lights Lighting and Electrical offers more than 20 years of combined experience for your residential, commercial, and industrial electrical needs.
For instance, they can replace your current lighting to reduce your utility expenses, make your office fire-safe through smoke alarms, heat the tiles from underneath, and even design and install a home theatre.
They are Master Electricians, passing strict requirements and industry standards to provide you with high-quality workmanship and safety in their services.
With them, you get very good prices for their services, be it at home, the warehouse, office, school, hospitals, etc. Indeed, this is one of the best electrician Auckland services!
Highlights
Brings more than 20 years' combined experience
Master Electricians certified
Great rates
Customer Reviews
Alan Bird, one client, said on Google Business:
"Communication between time of scheduling the work required and the appointment itself was well documented with details of pricing and contractual obligations were set out clearly. Service was prompt and on time. The electrician was friendly and helpful and offered follow up work if needed."
3) DJ Spark Limited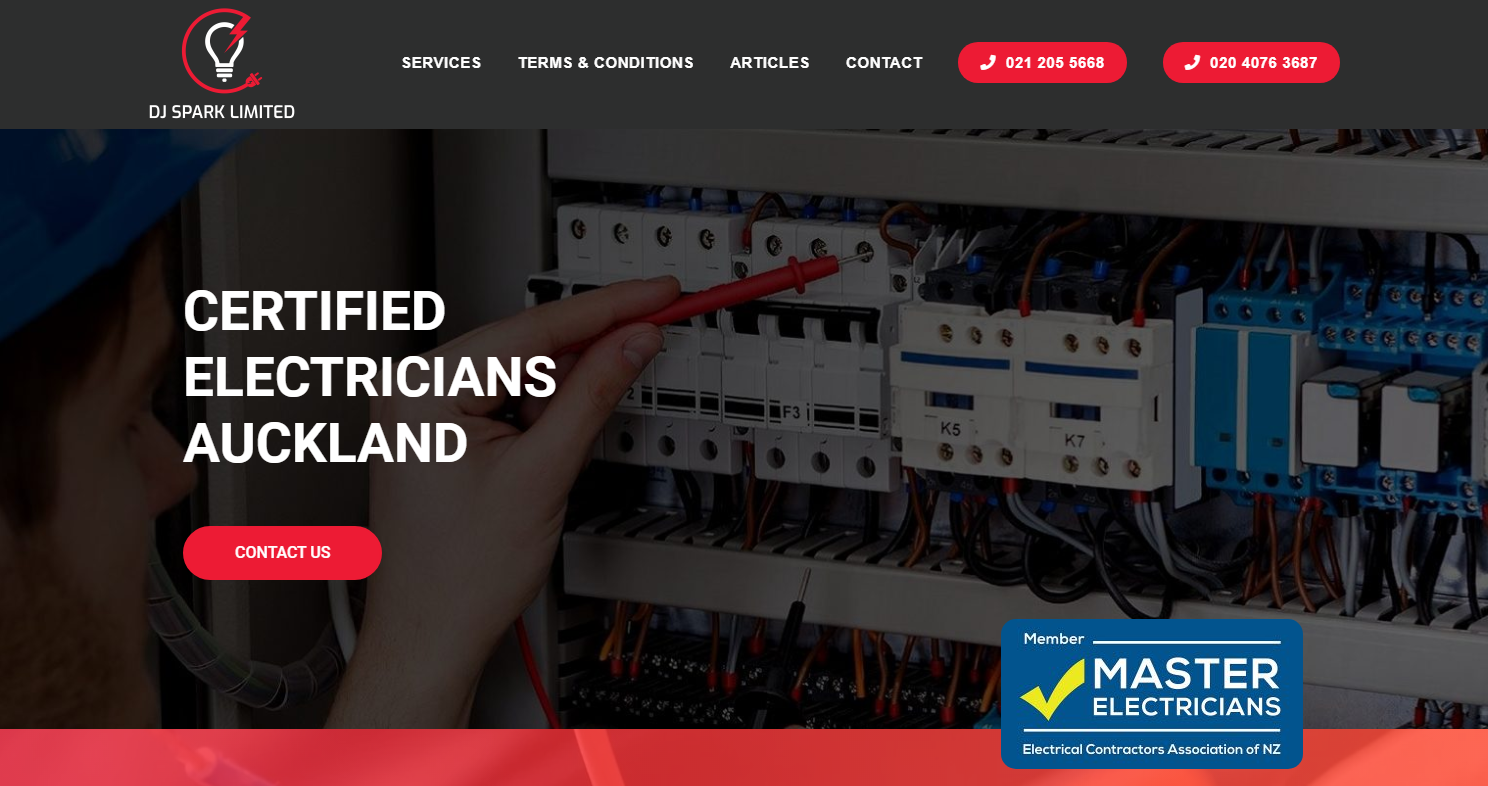 Next on our list is DJ Spark Limited, a company with over 10 years of experience providing affordable, high-quality electric service and superior workmanship to the people of Auckland and surrounding regions.
DJ Spark Limited is made up of highly trained professional electrical contractors who are capable of planning out and installing new wiring systems in residential and commercial properties alike.
They endeavour to get things right the first time around, promising both speed and success in every project they take on.
Aside from that, DJ Spark Limited's contractors also takes note of the anticipated timeframe and the provided budget, never once skimping on the quality of service regardless of the size of the job.
Highlights
Caters to residential and commercial clients
Large service area
Committed to security, quality workmanship, and client satisfaction
Excellent customer service
Wide range of services
4) Grammar Electrical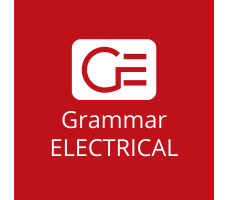 | | |
| --- | --- |
| BEST FOR | High Quality Workmanship |
| SERVICES | Residential, Commercial, and Industrial Services |
| WEBSITE | https://grammarelectrical.co.nz/ |
| ADDRESS | 14d Haultain Street, Mount Eden, Auckland 1024, New Zealand |
| CONTACT DETAILS | 0508 443 247 |
| OPERATING HOURS | Open 24 hours |
A long-established company since 1948, Grammar Electrical or GE is a family-owned Auckland based company that provides a wide range of electrical services for homes and businesses.
Customer support operates 24/7, which includes holidays. If it is merely a simple problem, the team can expertly guide you over the phone to repair it right then and there.
Since they are members of Master Electricians, the quality you will get is of the highest standard, with the most up-to-date application.
They can help you install hot water cylinders, extractor fans, and data to alarms, CCTV, and right through to forklift breakdowns, variable speed drives, and factory power supply.
Highlights
Provides a high level of workmanship
Master Electricians certified
Operates 24/7
Customer Reviews
Here's a Google review from one client, Robyn Paterson:
"Our fridge self-destructed on Anzac weekend at night during lockdown (of course it did…), tripping our wiring and creating an unnerving burning smell through the house. Grammar Electrical responded within an hour and gave us peace of mind that our wiring was safe and power could be restored. The fridge is dead but we're happy to have mains power back! Thanks for the quick and friendly job."
5) Shore Spark Electrical

| | |
| --- | --- |
| BEST FOR | Efficent and Honest Service |
| SERVICES | Domestic and Commercial Services – Lighting Design, New Builds, Appliance and Power Tool Repairs, Voice, Data, and Fibre Wiring, TV Aerial Installations, Test Tagging of Equipment, and more |
| WEBSITE | http://www.shorespark.co.nz/ |
| ADDRESS | Hillcrest, Auckland 0627, New Zealand |
| CONTACT DETAILS | 021 325 497 |
| OPERATING HOURS | Monday to Saturday: 7.30am – 5pm |
Making the list of the best electrician Auckland services is Shore Spark Electrical. They pride themselves on giving an exceptional service for a complete range of electrical and designing services.
Lots of customers praised Cliff for being knowledgeable, efficient, and honest as they worked with him. He also works timely and diligently to solve the problem for them above expectations.
If your house needs rewiring from the ground up or your hot water cylinder broke down, this is the company to call. You can also have them safety check your electrical wires or appliances at home.
With Shore Spark, you even get supply for your lights, wiring, or parts for a really great price. What more can you ask for?
Highlights
Provides an exceptional service
Knowledgeable, efficient and honest team
Offers a complete range of services
Customer Reviews
Shilene Clark, one of the customers said on Google Business:
"We initially called to fix an old style fuse that had blown resulting in no power in the kitchen, during a tricky period just after Christmas. Cliff was clear in arranging a time to meet, with good communication. We asked for a few extra things to be looked at when they arrived, and this was done with no hassle. Very efficient and high quality work, very knowledgeable and keen to take on tasks that our previous electrician had been reluctant to. Great workmanship and decent value. Highly recommended. Thanks again for the work Cliff and Travis."
6) Laser Electrical Auckland Central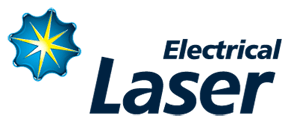 BEST FOR
Very Dependable Service
SERVICES
Residential and Commercial Electrical Services, Maintenance and Repair
WEBSITE
https://aucklandcentral.laserelectrical.co.nz/
ADDRESS
183 Mt Eden Road, Mt Eden, Auckland 1024, New Zealand
CONTACT DETAILS

(09) 638 8883

(09) 638 8883 (after hours)

OPERATING HOURS
Open 24 hours
For regular checks or maintenance of lighting and power in your store, office or home, leave it to Laser Electricians. With over 30 years of experience and ECANZ certification, they have seen and done it all.
The company promises to give you a "totally dependable" service. That entails a top-quality service by the personnel while handling the equipment or materials with the utmost care.
They offer an array of electrical services for both residential and commercial properties. But you can also depend on them for electrical maintenance and servicing.
It's one of the best electrician Auckland services in Central Auckland. And don't forget they have 24/7 availability and will come to you if you really require it.
Highlights
Dependable and efficient tradesmen
ECANZ certified team
Over 30 years of experience
Customer Reviews
Let's see the review coming from Kiwi Ambo on Google:
"Easy contact, boys were on time, job done quick, happy with workmanship, no drama, will use for our next electrical project, keep up the great work."
7) Pearce Electrical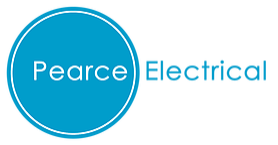 BEST FOR
Residential and Commercial Electrical Services
SERVICES
Residential Electrical, Power & Lighting, Service & Maintenance, Switchboards, Commercial Electrical
WEBSITE
https://www.pearceelectrical.co.nz/
ADDRESS
N/A
CONTACT DETAILS

Phone: 021 800 148
Email: [email protected]

OPERATING HOURS
Monday – Friday: 7 AM – 5 PM
After 10 years of experience working in the Auckland area, it's no surprise that Pearce Electrical is one of the best when it comes to electrical work. They offer electrical services for both residential and commercial areas.
Both minor projects and large builds fall within their expertise. As a member of Master Electricians, you can rest assured that you'll get what you paid for with their services.
Pearce Electrical takes pride in their workmanship. You can leave any of your electrical needs in their capable hands.
Highlights
10 years of experience
Registered member of Master Electricians
Customer Reviews
"I have used Pearce Electrical for both maintenance electrical works and new commercial construction projects. I have found David to be very professional, competent and cost competitive in all the projects he has undertaken for us."
8) Fluid Light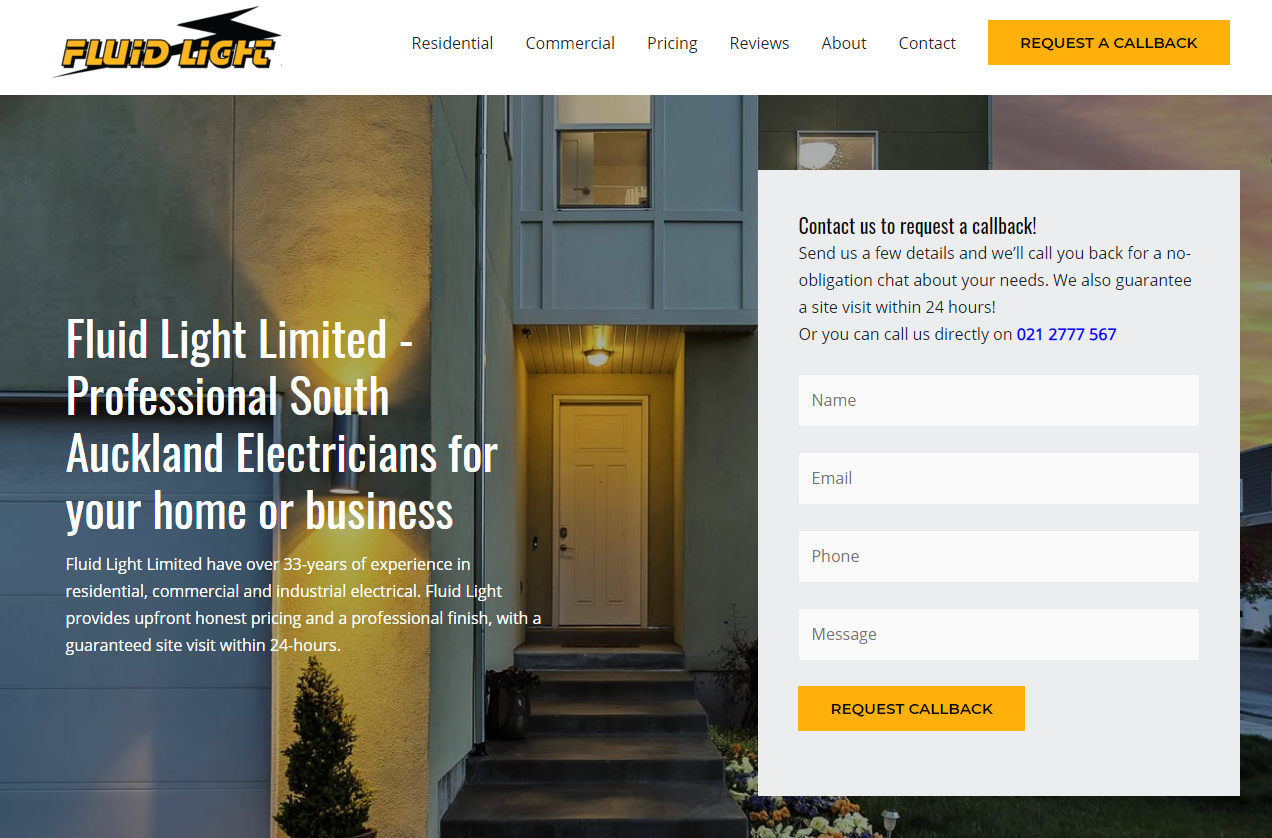 BEST FOR
Top of the line power solutions
SERVICES
Residential and Commercial electrical service
WEBSITE
https://electriciansouthauckland.nz
ADDRESS
2/1A Rostrevor Ave
Epsom, Auckland 1023
CONTACT DETAILS
Phone: 021 2777 567

Email: [email protected]

OPERATING HOURS
Monday 7:30 AM–6:00 PM
Tuesday 7:30 AM–6:00 PM
Wednesday 7:30 AM–6:00 PM
Thursday 7:30 AM–6:00 PM
Friday 7:30 AM–6:00 PM
Saturday 7:30 AM–6:00 PM
Next on our list is a company that makes an excellent choice for residential and commercial power solutions: Fluid Light.
Fluid Light is locally owned and operated, with a team made up of registered electricians whose experience collectively amounts to over three decades. They have strong relations with the community, forged with time and the provision of top-notch, prompt, and efficient services.
Every Fluid Light member is highly professional, and communicative in every job they take on. As a result, clients are more informed about the services, giving them peace of mind that things will work out fine in the hands of Fluid Light.
Highlights
Free installation quote within 24 hours
Full visibility and reports in every job
Prompt and professional service
9) This Is Electric.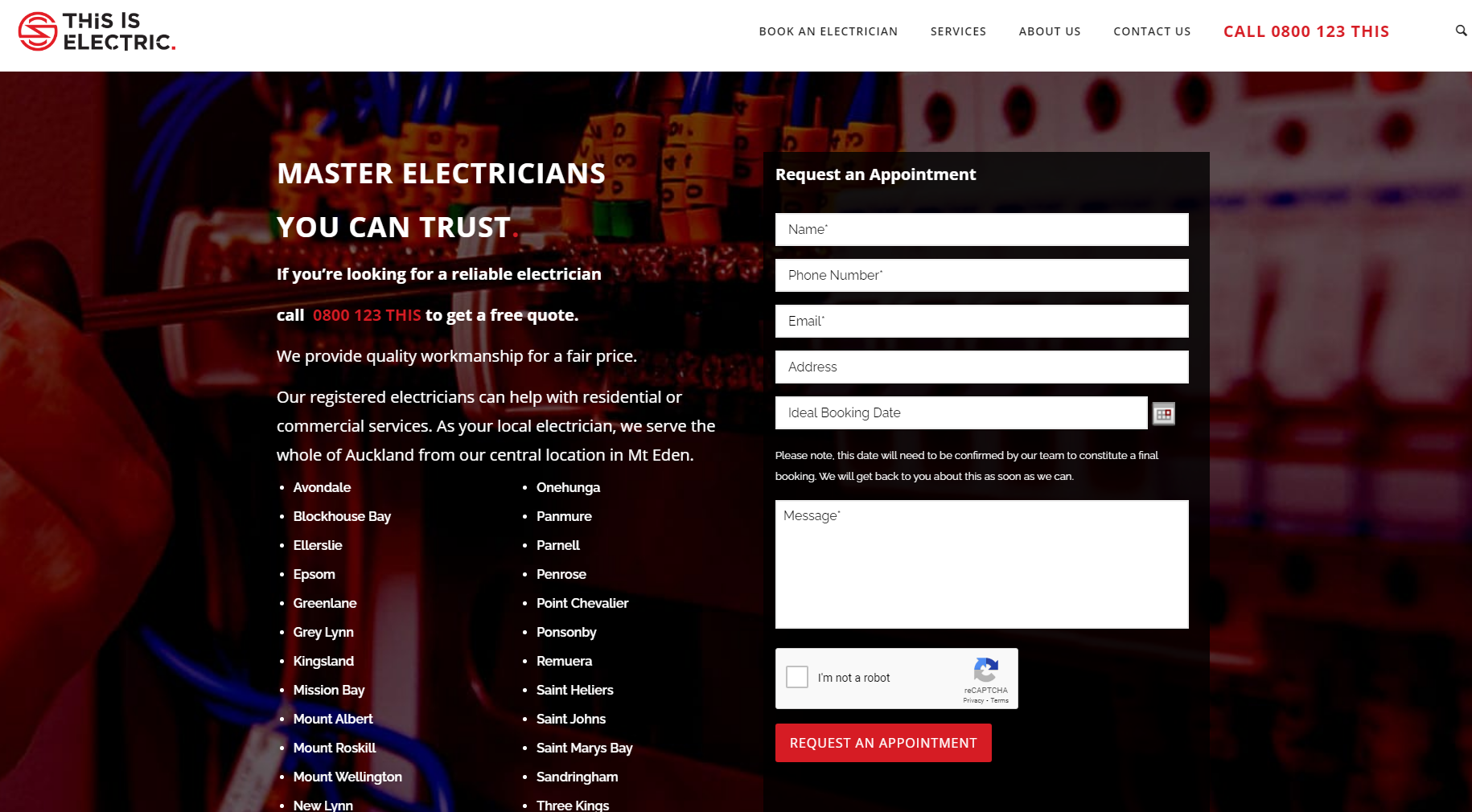 BEST FOR
Residential Electric Work
SERVICES
Home Automation
Switchboard Upgrades
Residential
Commercial
Maintenance
Heat Pump Supply & Installation
Solar Energy
Audio Visual
Network Solutions
Security & CCTV
WEBSITE
https://thisiselectric.co.nz/
ADDRESS
Auckland
CONTACT DETAILS
210567649
OPERATING HOURS
Contact for more information
This Is Electric is an electrical service provider with almost 20 years of experience in the field. Each and every member of the This Is Electric team understands what it takes to deliver a successful project promptly and within budget, making the company a popular choice for those who are in a rush, in a bind, or both.
Aside from the affordability and timeliness, we also like the fact that This Is Electric is very transparent. From consultation to the very end of the job, they remain upfront with their clients, breaking down what is needed for the job, how long it would take, and how much money is needed to ensure that everything needed is acquired.
The company is also very serious when it comes to safety and the hazards that come with the job, which is why they take the time to make sure that the site is safe for everyone pre-, during, and post-job.
Lastly, This Is Electric is proud of their work and stands by what they do in every project. Moreover, all of the company's residential work is automatically covered by a $20,000 Workmanship Guarantee, providing you with an extra layer of assurance for the ultimate peace of mind.
Highlights
Transparent pricing
Professional and prompt technicians
Often available for rush jobs
---
And those were your best electrician Auckland services. These electricians will make sure your wires, connection, heater or lighting run smoothly. That makes you productive and comfortable.
So far, do you have any questions about the discussion? If you do, send us a message to let us know and we'll get back to you.
Planning to buy a new heat pump this spring, lest it gets cold? You may like to read the best heat pumps in New Zealand.
Also, you might like to check out the best hot water cylinders in New Zealand. Electricians can help install or fix them for you if needed.