The 7 Best Electrician Christchurch Services
Our homes use mains, lighting, and appliances involving electricity. If you need some work done related to those, you're in luck, as we've rounded up the best electrician Christchurch services.
An electrician is versatile and can install and repair many things related to your power system. Indirectly, they also contribute to the overall design of your place.
Since their work is important and you will be using electricity a lot, you have to look for those with a Master Electricians licence that assures a level of workmanship nothing short of excellent.
Having said that, we can now move on to the best electricians in Christchurch! Let's get started.
1)  Skilled Electrical

| | |
| --- | --- |
| BEST FOR  | Gold Standard Workmanship and Communication |
| SERVICES | Residential, Commercial, and Industrial Electrical Services, Maintenance and Repairs |
| WEBSITE | https://www.skilledelectrical.co.nz/ |
| ADDRESS | 120 Maces Rd, Bromley, Christchurch 8062, New Zealand |
| CONTACT DETAILS | 03 382 1668 |
| OPERATING HOURS | Monday to Friday: 7.30am – 5pm |
If you want a gold standard workmanship and communication, call Skilled Electrical. They use apt and durable materials for your electrical fitouts or appliance maintenance.
The team is led by Dean, who founded the company in 2009. After the Pike River event and Christchurch earthquake, the company helped to rebuild the city.
They offer a very wide range of residential, commercial, and industrial services. Some examples are re-wiring a house, installing heat pumps, solar panels, outdoor lighting, and automating the house.
To back up their service quality, they offer you a solid 2-year warranty. You get free advice over the phone or during the work for a progress report, suggestions, and tips.
Highlights
Gold standard quality and communication
Offers a wide range of services
Backs you up with a solid 2-year warranty
Customer Reviews
Bev Shepherd commented on Google Business:
"I am always impressed with how quickly this company comes to do whatever job needs to be attended to. The last time was to clean and service the heat pumps. Blake was just great. He quietly went about the task and left the place perfectly clean. Thank you. I highly recommend your services and your company."
2)  Wakefield Electrical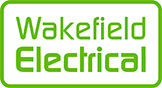 | | |
| --- | --- |
| BEST FOR  | Safe and Assuring Electrical Work |
| SERVICES | New Builds, Renovations, Repairs and Maintenance, Industrial Maintenance, Heat Pumps, Solar, Home Automation, EV Charging, and Test and Tag |
| WEBSITE | https://www.wakefieldelectrical.co.nz/ |
| ADDRESS | 64D Brisbane St, Sydenham, Christchurch 8023, New Zealand |
| CONTACT DETAILS | 03 371 7434 |
| OPERATING HOURS | Monday to Friday: 8am – 5pm |
If you live in either Christchurch or Darfield and are looking for proficient electricians, get in touch with Wakefield Electrical. It is a locally owned company that belongs to Pete and Sonia Wakefield.
With a Master Electricians and Site Safe team, you will get premium-grade quality as well as be safe and comfortable in their workmanship at your warehouse or home.
They have a selection of electrical services for new-built homes, renovations, automated homes, heat pumps, solar and eco solutions, and repairs and maintenance.
Plus, they are partnered with esteemed companies, so they only use quality products in your fittings, wires, and lights. And you are covered with a workmanship guarantee.
Highlights
Locally owned and operated company
Master Electricians and Site Safe member
Uses premium quality products
Customer Reviews
On Google Business, Shanna ONeill writes:
"Highly recommended.
I wanted new downlights, bedroom pendants, power sockets and extra light switches in an older property.
From start to finish the whole process has been so efficient and painless."
3)  Laser Electrical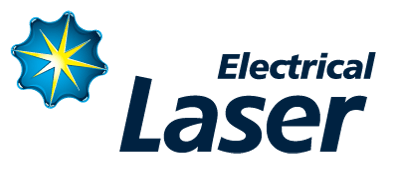 | | |
| --- | --- |
| BEST FOR  | Prompt and Friendly Team |
| SERVICES | Residential and Commercial Electrical Services |
| WEBSITE | http://riccarton.laserelectrical.co.nz/ |
| ADDRESS | 64a Hayton Road, Wigram, Christchurch 8042, New Zealand |
| CONTACT DETAILS | (03) 338 3999 |
| OPERATING HOURS | Monday to Friday: 8.30am – 4.30pm |
Some electrical companies don't turn up on the agreed date or come in late and unprepared. Laser Electrical are never like that but are always on time and also finish on time.
Easily counting among the best electrician Christchurch Services, they are Master Electricians and Site Safe accredited. That makes them safe for workers and in turn, provide safe service to you.
They offer a wide range of solutions that cater to local and commercial needs. These include lighting, security installations, shop fitouts, renovations, new build homes, heating, to name a few.
Lastly, the electricians come in well-presented & ready to work without leaving a mess. They are also friendly, approachable, and do their work efficiently.
Highlights
Prompt and friendly team
Master Electricians and Site Safe member
Provides a wide range of electrical solutions
Customer Reviews
Tom Wooding wrote a review on Google Business:
"Really good service from these blokes. Called at the end of Level 4 and they were able to book me in less than two weeks after (most companies were not even taking bookings due to the high workload). In and out really quick and the banter from the sparky was A-grade. Definitely recommend these guys. Pretty affordable too (~ $150 for an hours work which is pretty good for a big-name trade company)."
4. Entire Electrical Solutions Limited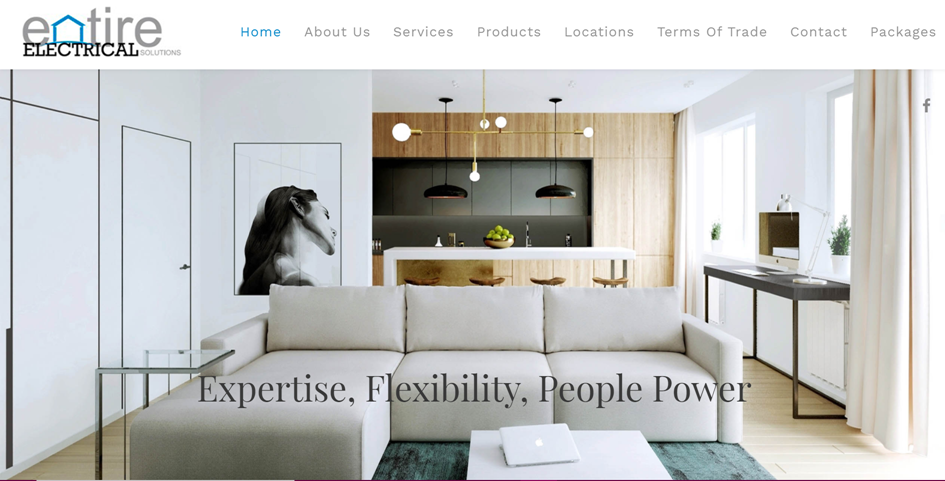 BEST FOR
New Housing Specialists
SERVICES

general electrical, audio visual, security systems, solar systems and heat pumps

WEBSITE
https://www.entireelectrical.co.nz/
ADDRESS

Unit 9/19 Nga Mahi Road, Sockburn, Christchurch 8042, New Zealand

CONTACT DETAILS
Phone: 03 344 0132
Email: [email protected]
OPERATING HOURS
Monday- Friday: 7am–4:30pm
Entire Electrical Solutions Limited is a company that was started by two amazing electricians back in 2013. To this day, it's still family-owned and operated.
The company has 18 branches nationwide. They offer a full range of electrical services, ranging from general electrical and audiovisual to security systems and heat pumps. They're able to assist in repairs, installations, maintenance, or whatever you may need.
To add on to it, Entire Electrical Solutions Limited has been working with Universal Drainage and Universal Plumbing to provide clients with a truly completed package; ensuring that whatever kind of repair you might need at home, they'll be sure to be able to assist you.
Highlights
Over 40 highly experienced, qualified electricians
Flexible electrical services
Realistic costs
Customer Reviews
Below are some of the feedbacks left for Entire Electrical Solutions Limited's Google Review:
"Very pleased with Entire Electrical, never had any trouble getting them back to rectify (minor) problems. And the electricians they send are always very helpful and professional."
"Been dealing with Entire Electrical for over 7 years they always service put you as a priority and outstanding service. AAA+++"
5) Red Electrical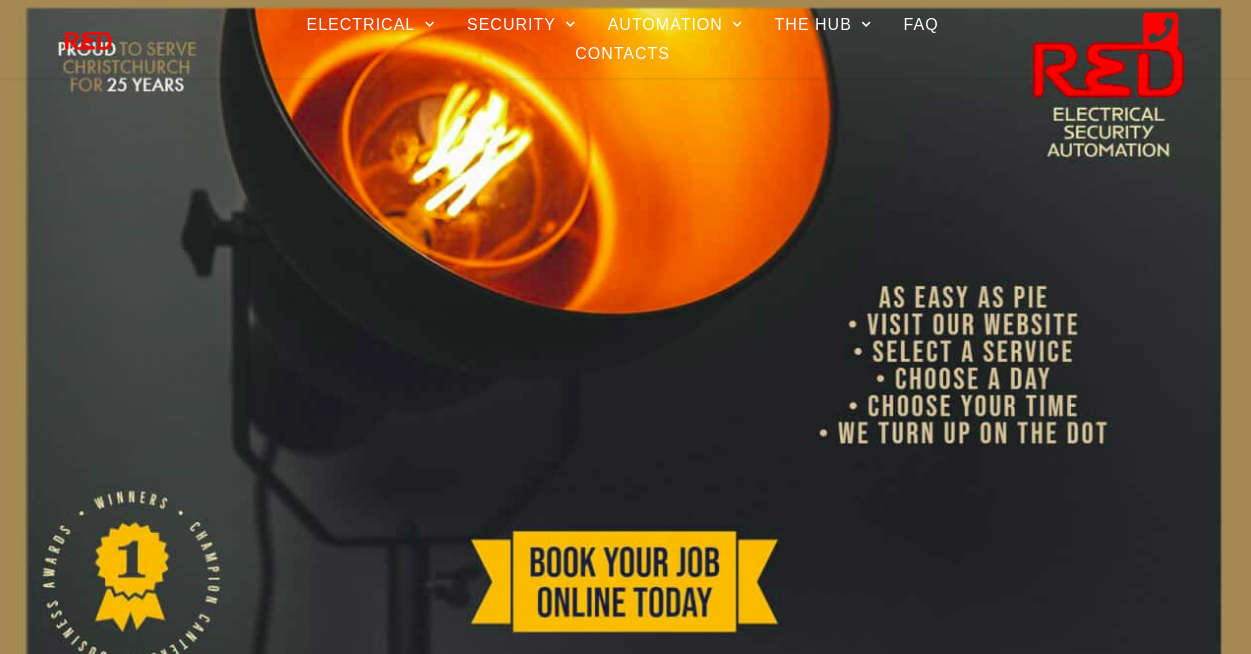 | | |
| --- | --- |
| BEST FOR | Meeting Costumer's Unique Needs |
| SERVICES | Electrical, Security, Automation, Repairs, Maintenance, Lighting |
| WEBSITE | https://www.redelectrical.nz/ |
| ADDRESS | 45A Edgeware Rd, Christchurch 8014 |
| CONTACT DETAILS | (64) 3356 2792 | [email protected] |
| OPERATING HOURS | Monday – Friday, 7:00 AM to 6:00 PM | Saturday, 7:00 AM to 12:00 PM |
For some contractors, some instructions may be too difficult to proceed, but for Red Electrical every difficulty is a challenge they want to take. This team of electricians take your visions into reality.
Whether it's landscape lighting or remodelling, Red Electrical can do the job. Not only do they provide excellent customer satisfaction, but they also provide strict safety measures for their staff and location.
With the safe, efficient and quality services that Red Electrical provides, they have landed a spot on our list of best electricians in Christchurch.
Highlights
Customer satisfaction guarantee
Landscape lighting design
Discounts for online bookings
Customer Reviews
"Red Electrical undertook the Electrical contract on our Cashel Street project for us recently, our foreman and Project Manager found them very professional, obliging and very user friendly. It makes a big difference when your subcontractors perform to this level giving the project certainty in meeting its targets regarding quality, Health and Safety and meeting the required timeline."
"I explained to 3 electricians what I wanted done; was always told it would be too hard and offered the easy but messy way, yet the electrician we had from Red Electrical was absolutely amazing. He went above and beyond to get the job done correctly."
6) Electro-Tech Services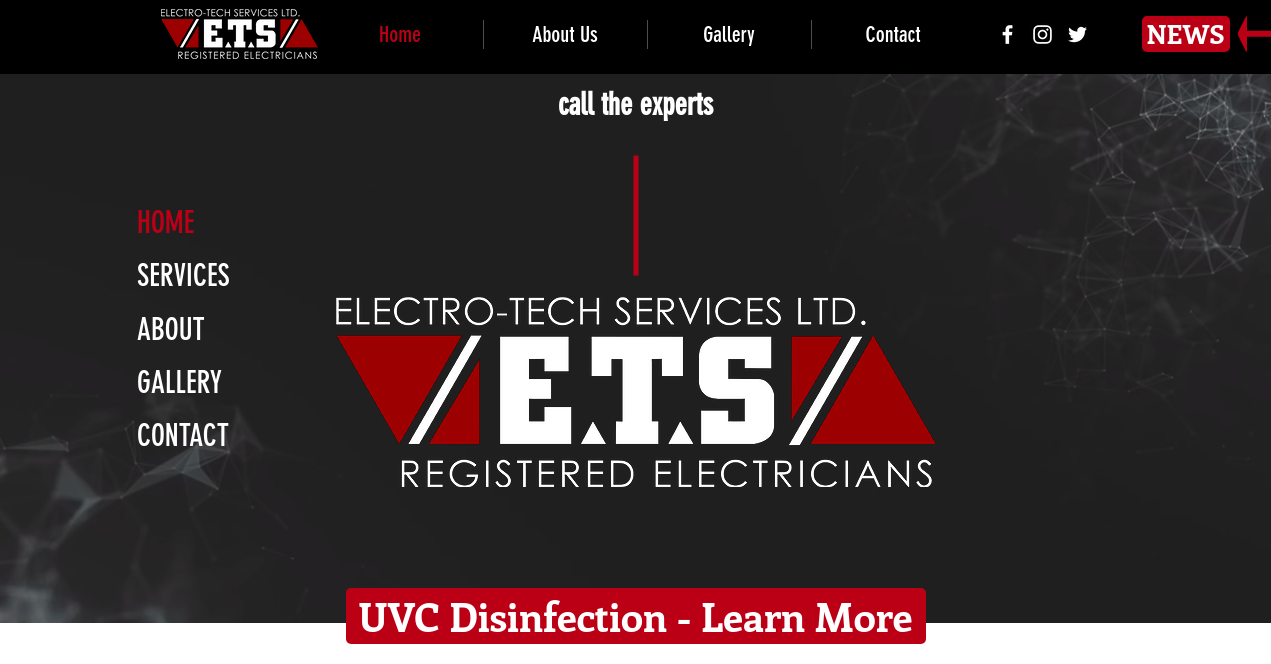 BEST FOR
Events and Outdoor Electricals
SERVICES
Installation, Temporary Power Solutions, Lighting Design and Operations
WEBSITE
https://www.ets.co.nz/
ADDRESS
80 Thackeray Street, Waltham, Christchurch 8023
55 D Portage Road, New Lynn, Auckland 0600
CONTACT DETAILS
0800 374 3211
OPERATING HOURS
Monday – Friday, 8:30 AM to 5:00 PM
Many of the biggest events and performances are carried by breathtaking lighting designs. Thankfully, Electro-Tech Services is here to cover that kind of job for you.
Apart from the usual electrical services they also offer services such as audio-visual electricals, LED board installations, outdoor generators and lighting designs for events. To this team, no job is too big or too small.
The wide variety of services that they offer, along with quality workmanship and proper sanitation, they have become one of the top electrical teams in Christchurch.
Highlights
30 Years Experience
Rentals
Competitive pricing
7) Modserve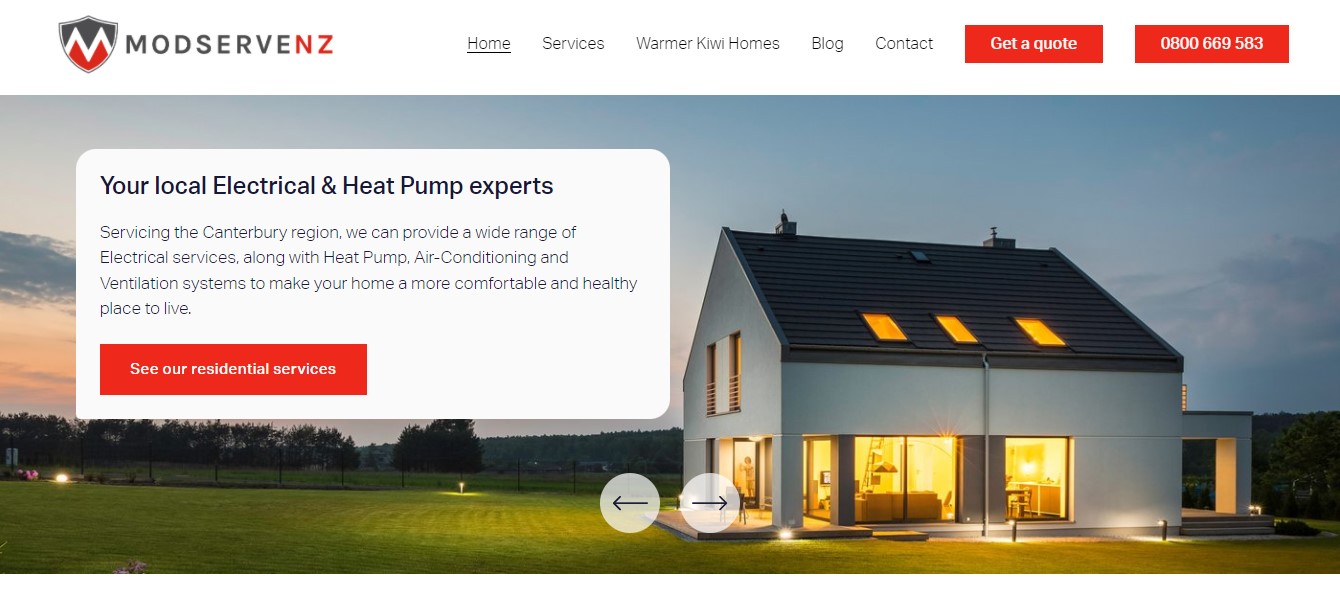 BEST FOR
Electrical Service
SERVICES
Residential, Commercial, Industrial, Heat Pumps, Home Ventilation, Modular, Barrier Arms, Sustainable Solutions, Thermal Imaging
WEBSITE
https://www.modserve.co.nz/
ADDRESS
Unit 8, 18 Taurus Place Bromley Christchurch 8062
CONTACT DETAILS
Phone: 0800 669 583 | 03 381 7477
Email:

[email protected]

OPERATING HOURS
Contact for more details
Modserve has almost all the electrical services you may ever need. Whether you are in the residential, commercial, or in the industrial field, they can serve you.
What we love about them is how they can provide full design of installation for both new and existing homes. Their LED lighting will make your house more efficient and aesthetically pleasing.
Aside from this, they can also upgrade your switchboard. This is crucial to old houses as old switchboards can cause potential fires and can put you at risk of electrioution.
Unlike other companies, they do not only offer basic electrical services. Another service you may get from them is their smart home system.
They will design and install the system most applicable for your home. From door locks, sensors, security, to heating, their automation technology work smoothly.
What's great here is that you will be able to control them just on your phone!
Highlights
Extensive range of services
Are approved Warmer Kiwi Homes contractors
Accredited installers for Mitsubishi Electric, Fujitsu, Daikin and Hitachi heat pumps
---
And we are done with the best electrician Christchurch services! Their quality of service means that you get efficiency, the design you want — and enjoy everything about it.
So what do you think of these electrical companies we listed? Tell us your thoughts about them by sending us a message and we'll get back to you as soon as we can.
Other than that, now that the wiring and cables are sorted out, perhaps you could focus on the plumbing fixtures. And for this, you could read our list of the best plumbers in Christchurch!