The 5 Best Electricians in Hastings
Featured Image Source from Electric Pros
When you look for electricians, you have to make sure that they are competent and work safely. And if you need help in your search, we've taken the time to list down the best electricians in Hastings for you.
But before we go to our selections, we'll tackle the price of hiring an electrician in the district. This will help you plan your budget as well as choose the right contractor from our list.
How Much Does Hiring a Hastings Electrician Cost?
Like with all trades, service cost is important to consider and a cheaper price is better, as long as the job gets done, right?
But, it's a bit different with electrician services because doing the wiring all wrong or installing an appliance incorrectly can lead to fire or life-threatening shocks.
Therefore, finding a qualified electrician is primary and the cost is secondary. Though you have to spend a bit higher than normal, you get peace of mind—which is priceless.
Now, the average cost of an electrician in Hastings ranges from around $75 to $120 per hour.
However, that's only the labour rate and there are other charges for electrical service. Among them are fees for the materials and travel, plus GST of 15%.
Electrical work differs depending on the type of your project and how complex the task is. Hence, the price will be different for every client.
To give you an idea of it, we made a table below of some electrical services and how much they generally cost.
| | |
| --- | --- |
| Electrical Service | Price Range |
| Power socket install or repair | $150 – $250 |
| Washing machine/heater power point | $150 – $250 |
| Air conditioning or heat pump repair | $150 – $300 |
| Hot water cylinder repair | From $200 |
| Electrical inspections | $250 – $400 |
| Air conditioning or heat pump install | From $400 |
To get the best price, you have to get at least 3 quotes and compare them, pick a local electrician (to keep travel costs down), and unless it's an emergency, don't call beyond office hours, as it can double the cost you ought to pay.
The Best Electricians in Hastings
With that in mind, you're now ready to see our lineup of the best electricians in Hastings!
1) Laser Electrical Hastings

Services
Commercial
Preventative maintenance
Fault-finding
Emergency services
Lighting design
RCD testing and safety switches
Audio-visual
Power and backups
Security

Domestic
New homes
Renovations
Maintenance

Industrial
Automation and control
Hazardous locations
Fault-finding
Emergency services
Lighting design
Energy efficiency
Power surge protection
Thermal-graphic scanning
Audio-visual
Website
https://www.lasergroup.co.nz/m/laser-electrical-hastings
Address
201 Jervois Street, Mayfair, Hastings 4122, New Zealand
Contact details
Phone: (06) 878 9332
Email:

[email protected]

Office hours
Monday – Friday: 7.30 AM – 4.30 PM
Saturday – Sunday: closed
Active since 1983, Laser Electrical Hastings is a reputable company offering commercial, industrial, and residential electrical services.
From wiring a room to maintaining industrial equipment, they are trained and knowledgeable to get it done safely and efficiently. In fact, they even offer solar panel installation services.
Their electrical contractors have many years of experience and keep in pace with the latest health and safety standards, meaning you can place your full confidence in them.
They market themselves as being 'Totally Dependable' by coming on time, using quality materials, looking neat and presentable, honouring product guarantees, and others.
So far, from what clients have said, we think that they live up to that high standard. Although, of course, just like all services, they aren't perfect.
For example, one client said the electrician was rude and another client complained about the fact that her oven was not fixed and became worse than its previous state.
Nevertheless, we added them to this list since they are leading the industry with their expertise, service variety, and numerous positive reviews from clients.
Follows current health & safety standards
24/7 call-out service
Closed on the weekends
Doesn't state their warranty period
Customer Reviews
According to clients, the Laser electricians are efficient, friendly, and helpful. Aside from that, the tradesmen also left the premises clean just as they found it.
One client named Chanelle remarked of them:
"Really great communication. Really impressed with Lasers service. They did a great job repairing our hot water cylinder. I wouldn't hesitate to use their services again in the future."
Also, Kaylene wrote this:
"Had the team come in and set up ethernet cabling and ports, and new power plugs throughout our home and offices. Awesome job – arrived when they said they would and cleaned up after themselves. Respectful accommodating sparkies in a busy workplace with other tradies on-site. A quality finished job! Thanks guys."
2) Zeus and Sons Electrical Ltd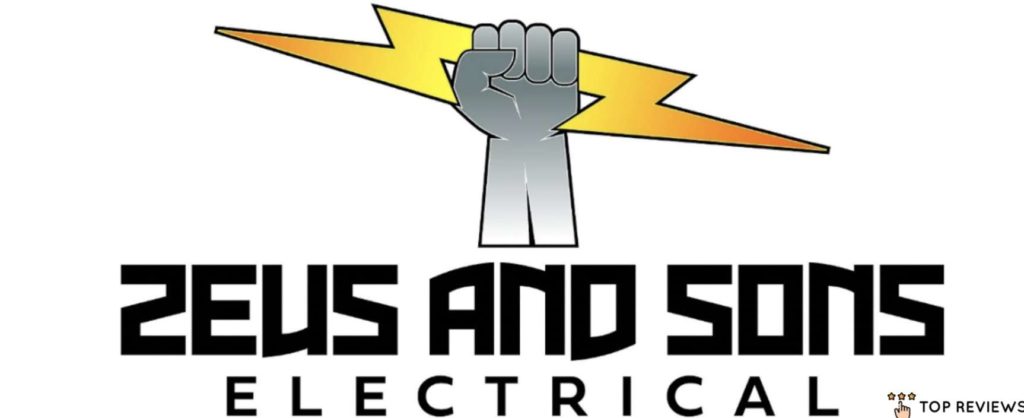 Services
Residential electrical services
Commercial electrical services
Website
https://www.zeusandsons.co.nz/
Address
912 Clive Street, Akina, Hastings 4122, New Zealand
Contact details
Phone: 027 396 9900
Office hours
Monday – Thursday: 7.00 AM – 7.00 PM
Friday: 7.00 AM – 6.00 PM
Saturday – Sunday: 9.00 AM – 4.00 PM
Zeus and Sons Electrical is a small electrical business based in Hastings. They conduct light-to-mid domestic and commercial services throughout the magnificent Hawkes Bay.
Connor and his team can carry out a broad range of jobs including wiring, appliance installation, lighting and fixtures, switch circuits, and heated spa pools, to name a few.
The reason why so many people have an amazing experience with small businesses is that they feel they're cared for and their problems are attended to and solved well.
Although they provide exceptional customer service, the company is relatively small and doesn't have the manpower or specialised equipment to complete larger jobs.
Another thing we like about them is they check their work before leaving the site and call after a few days to see if their workmanship is okay with you.
On top of that, they are open for the whole week and charge reasonable rates. So if you want a safe, professional result that doesn't cost the earth, we recommend Zeus and Sons Electrical!
Same or next-day service
Reasonable rates
Only does light-to-medium electrical work
Customer Reviews
The company gained a 5-star average across Google and Facebook. Clients wrote that the team did a fantastic job, had great communication as well as fair rates.
Jo left this review of them:
"What a fantastic company, Connor and his mate were keen workers, punctual and professional! They wired the kitchen and bathroom to an excellent standard. Would definitely recommend them."
Also, Anne had been satisfied and said this:
"I'd happily recommend Connor. He responded quickly and was able to come out the very next day (and on a Sunday no less!). Very friendly and professional, and genuinely cared about helping me sort the issues I was dealing with in my flat. Will definitely be contacting him for all future work.
Thanks very much!"
3) Mill Electrical

Services
Residential
Renovations
Electrical maintenance and repairs
Hot water cylinders
Installation and repairs of ovens and cooktops
LED lighting and upgrades
Power points and switches
Security lighting and alarms
Underfloor heating
Technology solutions
Rewires and switchboard upgrades

New Builds
Electrical design and plan
Onsite walkthroughs
Forward-thinking concepts and technology
Underfloor and in-slab heating
AV solutions

Renovations
Website
https://www.millelectrical.co.nz
Address
Havelock North, Hastings, New Zealand
Contact details
0800 877 7996
Office hours
Monday – Friday: 8.00 AM – 5.00 PM
Saturday – Sunday: closed
Whether you need to repair your electric water heater, automate your home for convenience, or anywhere in between, you can call Mill Electrical!
You can call them to install power points, security alarms and lighting, underfloor insulation, and hot water cylinders, as well as for electrical repairs and maintenance.
Boasting 40 years of experience, they describe themselves as problem solvers, listening to their clients' needs and drawing out the best solution for them.
They can liaise with other contractors to determine the best electrical specification for your building or renovation project.
Unlike other electricians, they're at the forefront of technology and can automate your house with electric gates, windows, lighting, and appliances.
Unfortunately, they don't have commercial and industrial services. Furthermore, they operate on limited hours, as they are closed on Saturdays and Sundays.
But given the quality of their work, those do little to deter them as one of the best electricians in Hastings!
Automation and technology experts
Complies with health and safety regulations
Innovative and certified team
No emergency services
Doesn't offer commercial or industrial electrical services
Customer Reviews
Mill Electrical was rated 5 stars on Google. Clients noted that the electricians finished the work to a high standard and were prompt and friendly to deal with.
Their client from BCIA Limited Insurance wrote this:
"Nic and the team did a great job on our house, really happy with the outcome. They came with plenty of ideas to make the whole renovation process understandable and easy for us. Thanks team."
And here's feedback from Richard Cole Builders:
"We operate a thriving building business here in Havelock North and will only use Mill Electrical on our jobs, whether this be a full wire up of a house or a small renovation. They run a tight ship of well-trained experts in the field. Always honest, reliable, professional and extremely knowledgeable. We trust Nic, Lorraine and their team to always a complete a job to a high standard. Our clients are always impressed with their work, as are we. On a personal level we have just completed the build of our own family home and commissioned Mill Electrical for the job as we wanted the best. Nic had fantastic ideas for lighting, technology and the overall wiring of our home, which we simply wouldn't have thought of ourselves."
4) Harkness Electrical Ltd

Services
Domestic
Commercial
Industrial
New home builds
Maintenance & renovations
Energy efficiency
Property management
Home ventilation systems
Website
https://www.harknesselectrical.co.nz
Address
810 Hastings Street North, Hastings, 4122, New Zealand
Contact details
Phone: 06 873 3444
Email:

[email protected]

Office hours
Monday – Friday: 8.00 AM – 4.30 PM
Saturday – Sunday: closed
Master Electrician-licenced, Harkness Electrical Ltd has garnered 30 years of experience and covers all areas across Hastings and Hawke's Bay.
Their tradesmen have the technical know-how and skills to provide a full range of electrical services to industrial, commercial, and domestic clients.
They can do or sort out hot water cylinder repairs, ventilation systems, industrial machinery, RCD tests, testing and tagging, commercial power outages, and a lot more.
Also, they can work with you to make your house energy-efficient. For example, they can install a heated towel rail with a timer that automatically turns off after a set time.
Although they are closed on the weekends, they have one tradesman available to help you during emergencies or out-of-hours.
Best of all, they offer a doubt-busting 2-year labour warranty. This is proof of their skill and expertise since if their service is not satisfactory, they will go back and fix it for free!
Master Electricians
Emergency services offered
2-year workmanship warranty
No home automation service
Can handle small urgent jobs only (as they have just one tradesman on-call)
5) Best-Forsyth Electrical Ltd

Services
Domestic, commercial, and industrial electrical projects
Switchboard builders 24/7 breakdown service
Electrical consultants & design
Process automation & control systems
Website
https://www.bestforsythelectrical.co.nz
Address
404 Avenue Road East, Hastings, 4122, New Zealand
Contact details
Phone: 06 876 9482
Fax: 06 876 2925
Email:

[email protected]

Office hours
Monday – Friday: 9.00 AM – 5.00 PM
Saturday – Sunday: closed
Best-Forsyth Electrical is an electrical consultant and contractor that has been serving Hawke's Bay for over 35 years!
Though not a Master Electrician, they are a member of the Electrical Contractors Association of New Zealand, which follows the same electrical guidelines as the former.
With 25 years of experience, they're the experts in switchboard design and manufacturing and are official BREMCA switchboard agents.
They offer a full suite of services for residential, commercial, or industrial clients. These range from design advice and home automation to complete turnkey projects.
Equipment breakdown can disrupt the natural flow of your business. Thankfully, they have round-the-clock service to get your machinery up and running again.
Best-Forsyth may have a strange-sounding name but it perfectly fits their nature of business. So if you need prudent electrical advice and service for your new project, they can help!
Switchboard builders
ECANZ member
24/7 breakdown service available
Labour warranty not indicated
FAQs about the Top Electricians in Hastings
---
And that ends our list of the best electricians in Hastings. Whatever electrical work you require, you can simply call the ones we featured here.
Do you have any questions for us about this list? If you do, kindly drop us a line and we'll get back to you lightning-quick.
Besides that, if you have any issue with your plumbings, feel free to view our list of the best plumbers in Hastings.