Top 9 Agencies for the Best Email Marketing in NZ
An email is an integral form of business communication. Even with the presence of social media, it's still the best way to reach customers professionally.
And if you need help on using email to further your brand and products, we have you covered, as we've listed the top agencies for the best email marketing in NZ here.
We've chosen those that will make your email a valuable tool for business. In parallel with this, we opted for those with dedicated and knowledgeable teams and solid client reviews.
Without further ado, here's our roundup of the top agencies for the best email marketing in NZ!
1) Calibrate

BEST FOR
World-class email programme
SERVICES
Email Campaign Production Platform Evaluation & Selection Email Template Design & Development Platform & Data Integration Platform Migration Management Email Strategy & Planning List Segmentation & Cleanup
WEBSITE
https://www.calibrate.co.nz/services/email-marketing/
ADDRESS
Unit B (Entrance next door to 17 Drake Street), 206 Victoria Street, West Auckland, New Zealand
CONTACT DETAILS
09 600 1478

[email protected]

OPERATING HOURS
Monday – Friday: 8.00 AM – 6.00 PM
Calibrate is a proven Auckland-based marketing agency. They provide a full scope of email marketing services from planning to delivery and all in between.
For instance, they can create an email campaign, design a striking and functional newsletter, find the right platform, and assist you in reaching your target audience.
With over a decade of experience, their talented email marketers are committed to providing you with world-class email programmes that will help you succeed.
Also, you'll be able to choose from a catalogue of design templates tailored to your marketing goals. So whatever you may need in relation to email, leave it to them.
Highlights
World-class email programme
Comprehensive range of services
Decade-experienced team
Help you find the right email platform for your business
Customer Reviews
Calibrate is one of the top agencies for the best email marketing in NZ. Sara E. wrote:
"Calibrate were recommended to me when I need help setting up an automated email program and were so great to work with, I came back and used them again when I moved to another job. They're pragmatic, professional and know what they're doing!"
2) Automation Central

BEST FOR
Relevant and interesting email content
SERVICES
Retail and Product Marketing Service Marketing
WEBSITE
https://www.automationcentral.co.nz/email-marketing/
ADDRESS
14 Waikumete Road, Glen Eden Auckland, New Zealand 0602
CONTACT DETAILS
Local & Inter: 021 525 324 Free: 0800 525 324

[email protected]

OPERATING HOURS
Monday – Friday: 9.00 AM – 5.00 PM
Need help with your email marketing to promote your product or service? Well, look no further than Automation Central.
They are focused on helping you grow your business through email marketing. They do it by dishing out relevant and interesting content to clients with the aid of visuals.
You can depend on them as they are experienced marketers. They use the Ontraport marketing software to deliver well-targeted and effective emails to your customers.
Whether you need to drive excellent sales or advertise your latest autumn offerings, Automation Central can implement a solution!
Highlights
Relevant and interesting email content
Increase your sales
Uses the Ontraport marketing software
Experienced team
Customer Reviews
Tilly, one customer, said this of Automation Central:
"Automation Central provide a creative and professional service and have really supported us in regards to connecting with our consumers. Their dedication, communication and drive is priceless. Automation Central are now apart of our team and we are excited for the future."
3) Fatweb

| | |
| --- | --- |
| BEST FOR | Highly attractive email newsletters |
| SERVICES | Free Website Integration Monthly Newsletter Newsletter Template Design |
| WEBSITE | https://fatweb.co.nz/services/email-marketing-services/ |
| ADDRESS | Auckland: 3 Shortland Street, Auckland CBD, Auckland 1010, NZ Christchurch: 38 Lowe St, Addington, Christchurch 8011, NZ Wellington: Maungaraki, Lower Hutt, Wellington, NZ Northland: 4, Anchorage Road, Mangawhai Heads, Northland, NZ |
| CONTACT DETAILS | 0800 328 932 |
| OPERATING HOURS | Monday to Friday: 8.30 AM – 5.00 PM |
Designing highly attractive newsletters for your consumers? This is just what Fatweb happens to specialise in. Value deals are available starting at $197 + GST.
Through the years, they have cemented themselves as one of the top agencies for the best email marketing in NZ. Aside from that, they also specialise in website design.
By monitoring responses, they can manage the emails of your growing list of customers and send the right emails to the right people to eventually effect a sale.
Their evidence is their own success, and you can trust them to strategise and develop a solution for emailing to maximise your sales potential.
Highlights
Creates highly attractive newsletters
Uses the latest analytics software
Email marketing expert
Cost-effective deals
4) Webgenius

| | |
| --- | --- |
| BEST FOR | Small-and-medium businesses |
| SERVICES | Professional Quality Content Responsive Design Relevant Information Calls to Action Automated Delivery Spam-Free Email Marketing |
| WEBSITE | https://www.webgenius.co.nz/email-marketing-agency |
| ADDRESS | 1st Floor, 129c Rimu Rd, Paraparaumu, Kapiti Coast, Wellington, New Zealand |
| CONTACT DETAILS | 0800 256 506 04 299 2285 |
| OPERATING HOURS | Monday to Friday: 9.00 AM – 5.00 PM |
Webgenius is indeed the genius of email marketing. The company is focused on giving great-quality content, regular newsletters, opportunistic calls-to-action, and spam-free emails.
Their team seeks to build on loyal and repeat customers as this is mostly when leads are converted into sales. They also send out regular and informative newsletters.
With their newsletters, you'll be at the forefront of customers' minds each time. At the same time, you can develop trust and relationships with your buyers—both potential and existing.
Content and design will be handled by their creative team and be crafted based on your business objectives. And as you can see, they are one of the top agencies for the best email marketing in NZ.
Highlights
Regular and informative emails
Creative and professional team
Brilliant newsletters
Generate more leads and sales
Customer Reviews
Here's feedback from Laith Y. regarding Webgenius:
"I've been using Web Genius for many years now and we highly recommend them for business as marketing and online advertising ,…etc, they are web genius 😉
Long story short…THEY KNOW WHAT TO DO FOR YOU
Thanks from Spot Signz"
5) Spike

BEST FOR
Managed email marketing
SERVICES
Email Marketing Analysis & Reporting Testing Build Copy & Design Creative Resource Customers Database SMS Email Strategy
WEBSITE
https://spike.co.nz/
ADDRESS
New Zealand
CONTACT DETAILS
09 820 9860

[email protected]

OPERATING HOURS
Monday to Friday: 9.00 AM – 5.00 PM
Spike is a dependable Kiwi company handling all aspects of email marketing. Glenn, who runs the firm, takes pride in increasing your web traffic and boosting your sales.
Let them build, design, and test your website as you concentrate on more important matters. They analyse the clients' responses to ensure that your campaign remains relevant.
Their email marketing team works hard and goes beyond the line of duty. They will help you acquire new customers, keep current customers, and have them buying always.
For a 100% managed email marketing service, this is the company for you.
Highlights
Boost your web traffic and sales
Hardworking and experienced team
100% managed email marketing
Offers a broad range of services
6) Disruptive Unicorns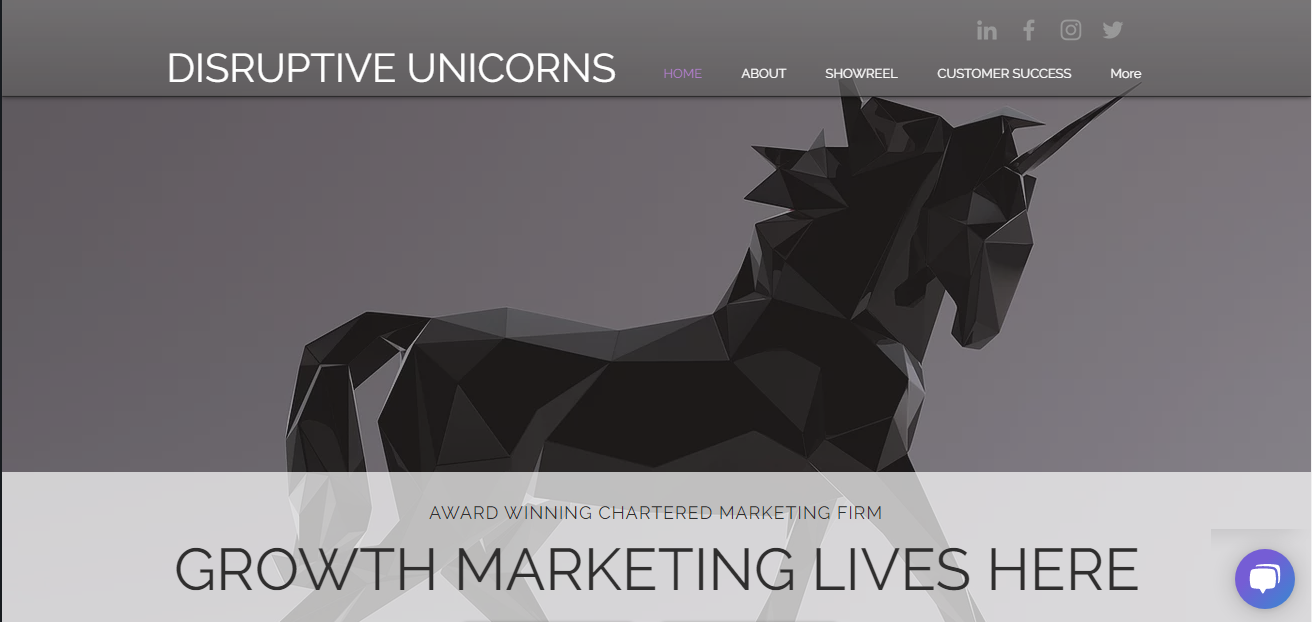 The key to effective marketing is knowing your audience. Disruptive Unicorns applies that idea in all of their marketing and advertising methods.
Their specialty lies in social media advertising. With their partnerships with companies around the Asia Pacific, you can rest assured that Disruptive Unicorns is an advertising agency you can rely on.
Highlights
Uses intelligent advertising and marketing
Team of Charted Marketers and industry experts
Has a great understanding of the marketplace
Works with numerous companies, brands and organizations across the Asia Pacific
7) My Digital Marketing Agency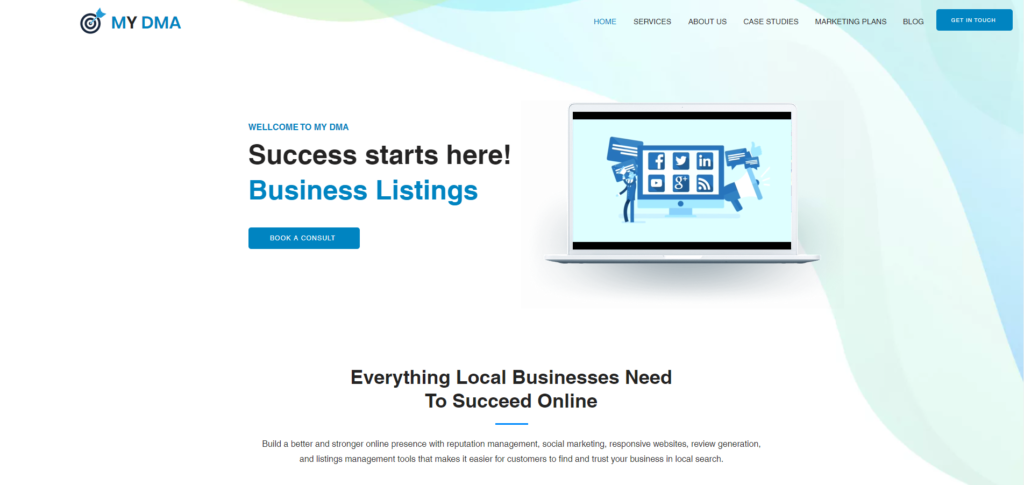 BEST FOR
Digital Marketing
SERVICES
Website Design
Brand Analytics
Business Listing Management
Social Marketing
Reputation Management
Email Marketing
SEO & SEM
Content Marketing
WEBSITE
https://www.mydma.co.nz/
ADDRESS
Christchurch, South Island, New Zealand
CONTACT DETAILS
0272 684 555
[email protected]
OPERATING HOURS
24/7
My Digital Marketing Agency aims to help local businesses grow and succeed online. They do so by utilizing the best marketing services and strategies available.
They have a wide range of services to offer. Social marketing, reputation management, and brand analytics are just some of the solutions they can provide.
Their expert staff has extensive experience in marketing and sales. With their help, your brand will be able to reach the audience it needs.
Highlights
Wide range of marketing services
Uses the latest strategies
Experienced staff
Free marketing strategy consultation available
8) RECIPE Marketing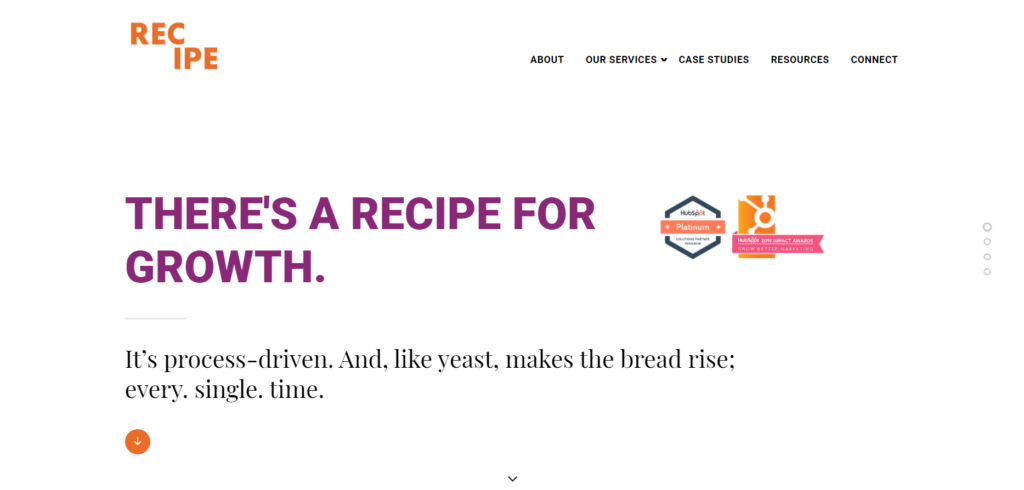 RECIPE Marketing is an agency that offers marketing consultancy and partnership services. Their goal is to help businesses achieve growth that is sustainable and independent of outside sources.
Their team of consultants are knowledgeable when it comes to their respective specialisation. They can work for companies in various industries.
They utilise numerous tool to serve their client, particularly automated, hyper-targeted sales and marketing. Their customer-centric approach ensures that the solutions they offer are personalised according to your company's needs.
Highlights
Empowers companies to be independent
Encourages sustainable and profitable growth
Uses automated and targeted sales marketing
Customer-centric model
9) Happy Communications

BEST FOR
Customer-centric Marketing
SERVICES
CX Benchmark Reports
Customer Journey Mapping & Process Mapping
Customer Profiling & Segmentation
Customer Experience Strategy & Implementation Plans
Marketing Automation Set-up & Delivery
Brand Strategy, Marketing Communications & Media Management
WEBSITE
https://www.wearehappy.co.nz
ADDRESS
New Zealand
CONTACT DETAILS
[email protected]
OPERATING HOURS
24/7
A stead customer base is one of the foundations of a successful business. After all, happy customers mean happy staff and happy business.
Knowing this, Happy Communications has created a style of marketing that puts customer experience at the top of the list of priorities. One of the goals of this marketing style is to help clients establish a strong connection with their customers, resulting in brand loyalty and word-of-mouth marketing in the long run.
Happy Communications' marketing style involves six steps, beginning with getting to know your products or services, followed by the company and staff. By learning more about these components, Happy Communications can confidently map out the customer journey, all the while pinpointing what makes the customer happy and unhappy.
Following up is the "alignment" process, a kind of rebranding that communicates to the customers that the company and its staff are happy not only with their place of work, but what they do for the customers as well. Should this part succeed with little to no hiccups, the company can then go live with their new marketing plan.
Highlights
Empowers companies to be independent
Encourages sustainable and profitable growth
Uses automated and targeted sales marketing
Customer-centric model
10) Husk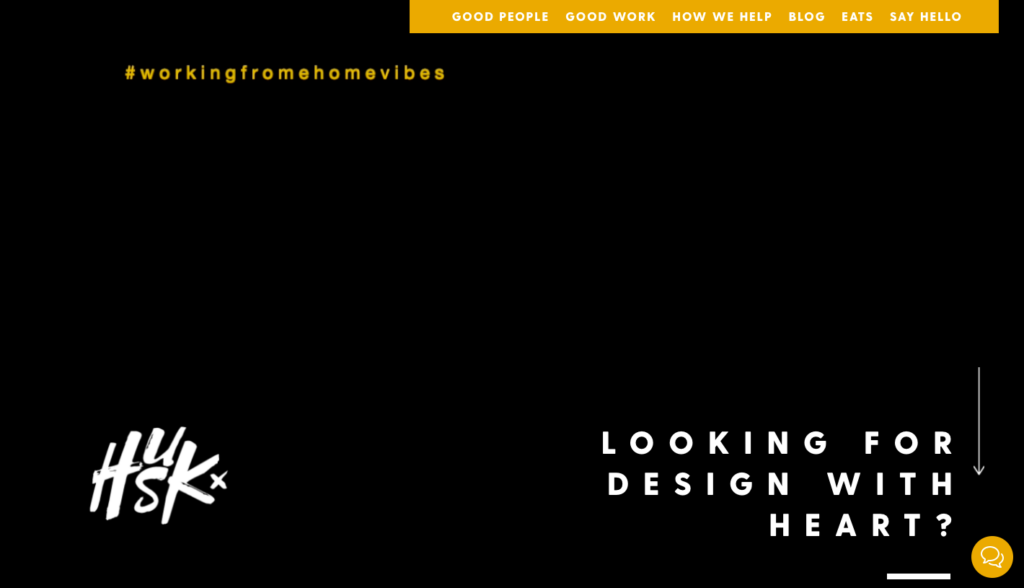 BEST FOR
Businesses for Social Purpose and Value
SERVICES
Brand, Graphic Design, Web Design, E-Marketing, Social Media Marketing, Photo & Video
WEBSITE
https://www.husk.co.nz/
ADDRESS
10a Morningside Dr, Morningside, Auckland 1025

P.O. Box 56103, Dominion Road 1446, Auckland
CONTACT DETAILS
Email: [email protected]
Phone: 09 908 0406
OPERATING HOURS
24/7
Husk is a team of creative individuals based in Morningside, Auckland specializing in brand marketing and design for various forms of media. They are particularly passionate about businesses that have social values and a clear purpose to make a difference.
They are always on "looking for design with heart", and if that sounds like your business, then Husk is an option worth considering. They're initial consultations are casual and held over a simple cup of coffee.
Specializing in various design aspects, they also offer E-marketing services to clients. They can help drive traffic to your site with easy-to-read content that can boost your sales. If you're looking to send your customers email newsletters rich with digestible content, Husk is one of our top picks in New Zealand.
Highlights
Focuses on purpose-driven businesses
Offers a range of design services
Can create email marketing campaign that is engaging
And that concludes the list for the top agencies for the best email marketing in NZ. Take advantage of email marketing by calling one of these premier companies.
Do you have any questions or comments about our list? If you have one, kindly drop us a line, and we'll get back to you as soon as we can.
Also, feel free to read about the best digital marketing agencies in Auckland. They will get your website noticed by customers, which will work hand-in-hand with your targeted emails.