The 6 Best Employment Lawyers in Auckland Compared
Employment lawyers in Auckland handle worker and employer issues like unjust dismissal, litigation and union rights. If you are in need of such a legal advocate, we've got you covered, as we've listed the best employment lawyers in Auckland here.
We chose professional and experienced lawyers dedicated to protecting your rights. Additionally, we picked those with great communication and case records, as well as favourable client reviews.
If you're all set, here are the best employment lawyers in Auckland you can find!
The Best Employment Lawyers in Auckland Reviewed and Compared
1)  Kam Bailey – Work Law Ltd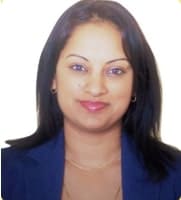 BEST FOR
Effective Communication
SERVICES
Personal Grievance

Mediations

WEBSITE
https://www.nowinnofee.co.nz/team/kam-bailey/
ADDRESS
Auckland, New Zealand
CONTACT DETAILS
+64 800 669 466
OPERATING HOURS
Tuesday to Friday: 9am – 5pm
Kam Bailey is the senior law advocate at Work Law Ltd with a special interest in personal grievances and mediations. She holds a Bachelor of Laws degree with Honours from the UK.
Her strength as an employment lawyer in Auckland lies in her effective, objective communication with the parties in order to resolve the dispute. Complementing this is her research and legal writing ability.
She is the kind who truly cares, supports and listens to her clients' needs, say past clients. She will passionately fight for you in the court whilst protecting your dignity.
With over a decade of experience and great results for clients, Kam is one of the best employment lawyers in Auckland!
Highlights 
Specialises in personal grievances and mediations
Has effective communication
Over 12 years of experience
Holds a Bachelor's degree in Law (UK) 
Customer Reviews 
Here's the review of one client, Wade Lottering, on Google Reviews:
"Kam is an amazing lawyer! She gets the job done and she really cares about your situation. I cannot recommend her enough!!"
2)  Catherine Stewart – Catherine Stewart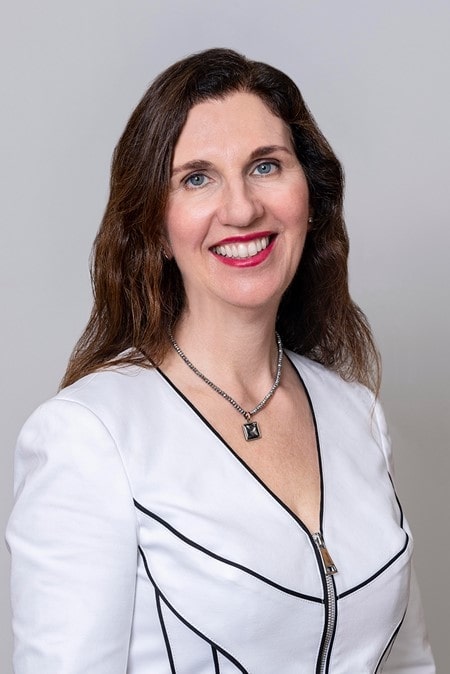 BEST FOR
Dedicated & Professional Employment Lawyer
SERVICES
Legal Representation

Redundancy Law Redundancy

Employment Law Compliance

Education Law

Employment Agreements & Policies

Health & Safety

Stress in the Workplace

Employment Relations Authority

Employment Court & Court of Appeal

Personal Grievances

Restructuring & Business Sales

Restraints of Trade & Protection of Confidential Information

WEBSITE
http://www.catherinestewart.co.nz/about/catherine-stewart/
ADDRESS
Level 4, Chancery Chambers, 2 Chancery Street, Auckland 1010, New Zealand
CONTACT DETAILS
09 215 7564

021 500 768

OPERATING HOURS
—
It's really tough for an employee to be let go of unfairly and suddenly, or be told that the employer has legal issues with them. That's where the professional service of Catherine Stewart as an employment lawyer in Auckland comes in.
Catherine has garnered 25 years' experience in employment and civil litigation. She is skilled and knowledgeable in every facet of employment law, including redundancy and workplace stress.
If you are searching for employment advocate in Auckland, Ms Stewart would be one of the best employment lawyers in Auckland for you.
She has given her clients great outcomes, one after another, in many notable cases. It's important for her client to maintain a good work relationship afterwards.
Also, she has membership with the New Zealand Bar Association, the New Zealand Law Society, and Auckland Association of Workplace Investigators, to name a few.
Highlights 
Delivers a great outcome for clients
Skilled in all facets of employment law
25 years' experience 
Customer Reviews 
A senior communication specialist wrote his feedback on Google:
"Catherine acted for me in a situation that was very sudden and distressing for me. She acted quickly and displayed a high level of skill and experience. Catherine's sincerity and expertise gave me confidence and reassurance at every stage and resulted in a very good outcome for me. It was important to me that relationships were maintained in my industry and Catherine respected this and took a non-adversarial approach, while at the same time acting as a true advocate for me. She is kind, wise and compassionate. I am very grateful for what she achieved for me, but, most of all, for the way in which she achieved it."
3)  Danny Gelb – Employment Law Advocacy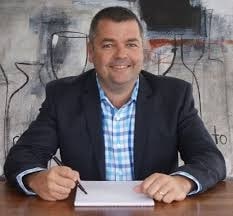 BEST FOR
Resolution-Focused Solutions
SERVICES
Mediation
WEBSITE
https://www.employmentlaw.net.nz/about/
ADDRESS
64 Coates Avenue, Orakei, Auckland 1071, New Zealand
CONTACT DETAILS
+64 800 435 763
OPERATING HOURS
Monday to Friday: 7am – 7pm

Saturday & Sunday: 9am – 4pm
Danny Gelb specialises in mediation, being a fellow of Arbitrators and Mediators Institute of New Zealand (AMINZ) and a member of LEADR.
As one of the best employment lawyers in Auckland, Danny has successfully handled 1,340 out of 1,418 disputes for employers and employees over the course of his career. He is known for satisfying and clean resolutions to cases.
Highlights
Mediation expert
AMINZ fellow
Has the ability to see the situation from both sides
More than 90% success rate
Customer Reviews
Check out Joan Healey's review on Google Reviews:
"Thank you to Danny for resolving my employment issue promptly and professionally.  Despite Danny being at our meeting by telephone, I still felt he was in the room with me offering support and encouragement and negotiating a favourable outcome for me.  Would recommend Danny for any employment issues."
4)  Dave Vinnicombe – 0800 Dismissed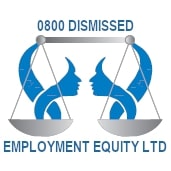 BEST FOR
Unfair Dismissal
SERVICES
Unfair Dismissal

Constructive Dismissal

Corrective Dismissal

Employee Harassment

Personal Grievance

Employment Discrimination

Wage and Holiday Pay Matters

Redundancy Consultation

Employment Equity

Restructure / Retrenchment Advice

Employment and Contract Negotiations

Representation with Retrenchment

Representation at Disciplinary Hearing

Forced Resignation

WEBSITE
https://www.dismissed.co.nz/about-us/
ADDRESS
120 Litten Road, Cockle Bay, Auckland 2014, New Zealand
CONTACT DETAILS
+64 800 347 647
OPERATING HOURS
Tuesday to Friday: 8.30am – 5pm
Dave Vinnicombe is another of the best employment lawyers in Auckland. He has worked for both clients and sizable organisations for a range of employment issues.
One area that he's particularly good at is unfair dismissal. Dave believes in settling disputes through discussion and mediation — with litigation as the last resort.
So if you feel you've been wrongly dismissed by your employer, Dave Vinnicombe can certainly be the best employment lawyer in Auckland for you.
He aims to preserve the employment relationship where possible and to end disputes reasonably where all the parties' dignities are intact.
By the way, Dave has over 25 years of experience as an employment law advocate. He can look into matters about denied benefits, collective bargaining and wages too. 
Highlights 
Specialises in unfair dismissal
Settles the matter by negotiation if possible
Over 25 years of experience 
Customer Reviews 
Here's a comment from Charles Monthe on Google:
"I have met Dave and Mike who gave me excellent sound advice  with regards to Employment relations. I highly reccomend these guys if you have been made redundand or are facing an unfair diismissal."
5)  David Fleming – David Fleming Employment Law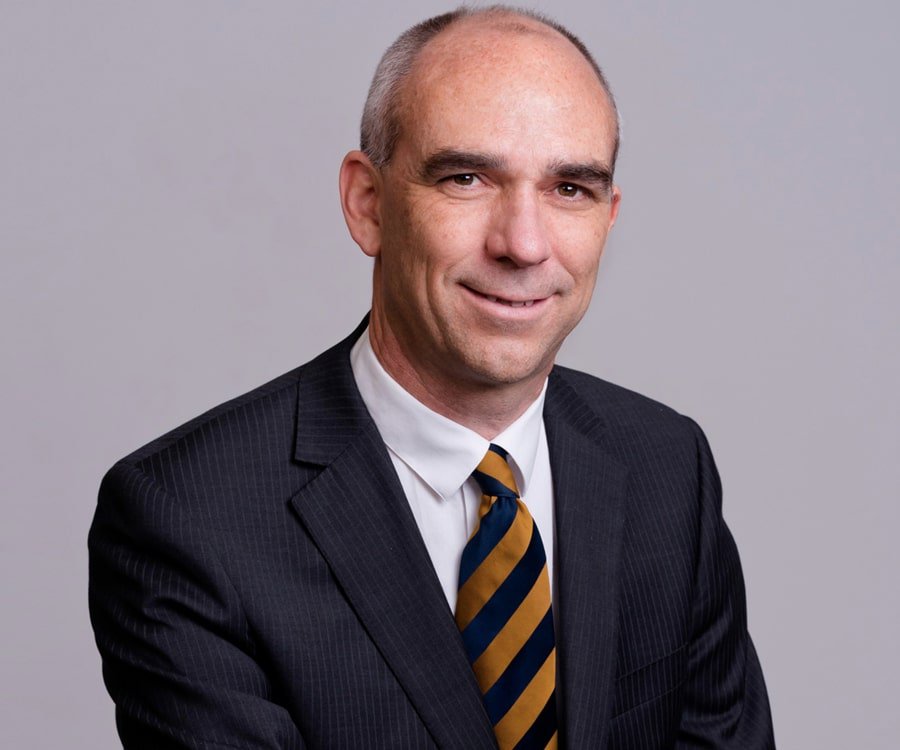 BEST FOR
Specialist Legal Services
SERVICES
Employment Law Problems

Human Rights and Harassment

Privacy and Education

WEBSITE
http://www.davidfleming.co.nz/
ADDRESS
Chancery Chambers, 2-8 Chancery St, Auckland, New Zealand
CONTACT DETAILS
022 438 7615
OPERATING HOURS
—
David Fleming is a barrister and mediator proficient in employment law, privacy and education law, and human rights and harassment cases.
With 1,500 cases under his belt, he has extensive knowledge in employment topics that help him to resolve employment issues with the best outcome. These include personal grievances, collective bargaining, bullying allegations etc.
Another advantage is that he charges lower rates as opposed to other practices or lawyers. He offers upfront payment terms and billing options that suit your particular circumstances.
This is definitely a consideration when searching for the best employment lawyer in Auckland!
Highlights
Resolves issues in the best outcome
Extensive knowledge and experience
Handles a wide range of issues
Competitive rates
Customer Reviews 
Morteza Sharifi, one client, wrote this on Google Reviews: 
"David and Keziah are honest, ethical and professional legal advisors. They fully supported me to win my case in the ERA. David has extensive experience in dealing with employment issues; he knows the legal system inside out and has eagle eyes when it comes to details. The legal service on offer goes above and beyond the satisfactory standards and it comes with a reasonable fee and a variety of payment plans. I will not hesitate to recommend them to anyone who needs help with an employment matter."
6)  Simon Greening – Watermark Employment Law
BEST FOR
Specialist Employment Law
SERVICES
Employee Representation, Employer Representation, Advising
WEBSITE
https://www.watermarkemploymentlaw.co.nz
ADDRESS
Level 4, 1/48 Greys Avenue, Auckland CBD, 1010
CONTACT DETAILS
24/7 Phone: 09 532 8211
Email: [email protected]
OPERATING HOURS
24/7
Employment law is a tricky subject to navigate, one that requires an expert lawyer to handle properly. Simon Greening is a lawyer you can count on to assist you with your legal problem.
Simon Greening of Watermark Employment Law is an employment lawyer who is experienced in dealing with various kinds of cases. He has represented clients for numerous employment matters, from investigation meetings to court proceedings.
If you have an issue with trademarking, among many others, they are one of the best employment lawyers in Auckland for that.
With his help, any workplace-related issue will be resolved as quickly as possible.
Highlights
Free initial consultation
Agreed fees
No surprises policy
Honesty
Customer Reviews
Here is some feeback left by Tracy Armstrong, a previous client of Watermark Employment Law:
"Highly recommend the lawyers at Watermark as they give outstanding service with professionalism, compassion & empathy and get results in a great timeframe and always keep up communication with clients. Thank you so much for the excellent legal advice and assistance."
And that concludes our list of the best employment lawyers in Auckland. They will give you a practical solution that won't affect your relationship with the company as much as possible.
We're all about being treated fairly in all aspects, so if you find yourself needing a good property lawyer in Auckland, we can help you with that too!
Do you have any questions or comments about our list? If you have one, feel free to send us a message and we'll get back to you promptly.
What's more, you may be interested in the best family lawyers in Auckland. Like employment lawyers, family lawyers can help end a dispute with a family member. This could be with regard to violence, property, divorce or trust assets.